Beauty
10 Best Korean Cushion Compacts – New Skincare Beauty Trend
Korean cushion compacts are a raging skincare trend that has recently gained increasing popularity around the world. These unique compacts contain spongy cushions that are saturated with light makeup such as BB cream, CC cream, or a mid-coverage liquid foundation. The compacts also include a special applicator that allows you to control the amount of product you get to blend onto your face for buildable coverage.
If you're interested in trying this new skincare beauty trend, keep reading the Korean cushion compacts reviews to discover the top rated best Korean cushion compacts that you can buy.
10. Sulwhasoo Evenfair Perfecting Cushion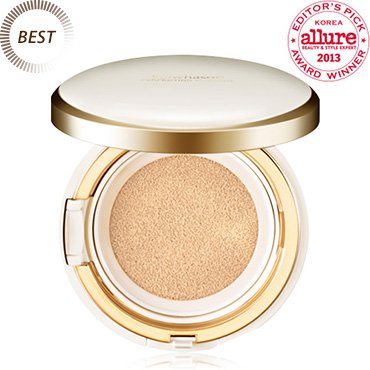 Many Korean cushion compacts, such as this one from Sulwhasoo, come with added anti-ageing benefits that help rejuvenate your skin and restore its youthful glow and firmness. Infused with apricot kernel oil and jaumdan water, this compact provides intense hydration, added resilience, elasticity, and firmness to your skin as well as anti-wrinkle and lifting benefits.
Long-lasting with a lifespan of up to twelve hours, this compact provides your skin with a flawless finish protective barrier that includes SPF 50 sun protection to shield the delicate skin of your face from harmful UVA and UVB rays from the sun.

best korean cushion,cushion 2017,cushion foundation korea,korea cushion for oily skin,Korean cushion,best cushion in korea 2017,korean air cush,korean bb cushion recommended,korean beauty kushon,korean cushion foundation review,Korean Cushion Pact,lancome blan,the best korean cushion,2018 korean cuhions,best korean cushion in korea 2017