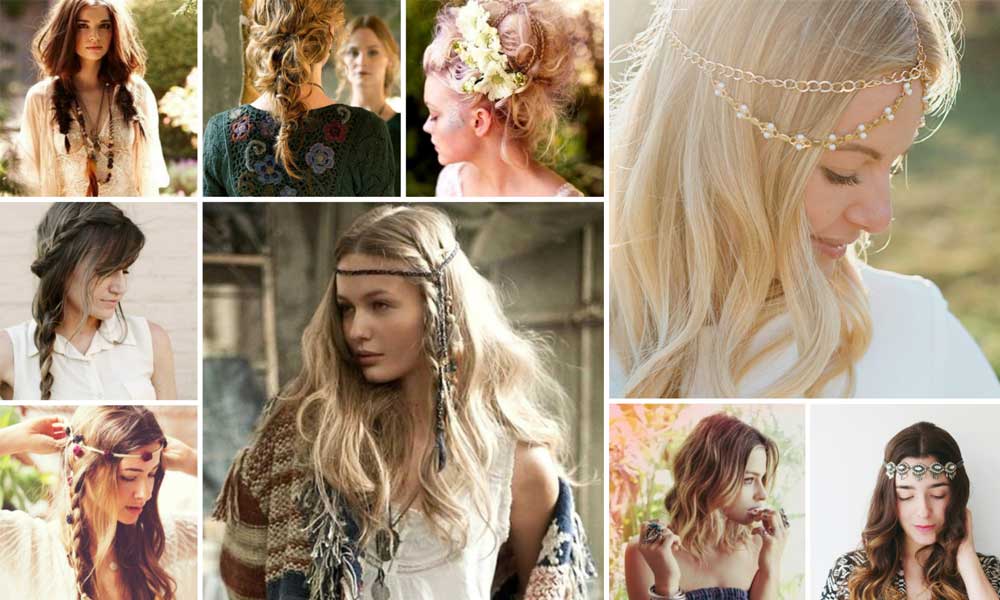 Bohemian fashion
When people use the word bohemian, the hippie era comes to mind. This style has been around since long before and is one of my absolute favorites. Summer brings with it the perfect outfits to show off the free-spirited look. By adding modern touches, the style is kept fresh and lives on. Truly embodying the bohemian life doesn't mean you have to become a gypsy, freely roaming from place to place as you find the meaning of life. Feeling and appreciating the nature around you, even in your own backyard, keeps you in touch with the animalistic spirit inside of you.
On the style side of things, long flowy skirts and dresses will always be iconic in the boho world. Adding modern pieces, like a graphic tee with your favorite band on it, make the style fresh and unique to you. Hair can be done in such a way to pull together any style or look, this being no exception. Braids and flowers both are fun ways to show off the essence of a free thinker. If you're looking to find the flower child inside of you, you'll be obsessed with some – or all -of these looks.
1. Head Wrap – Boho Chic Hairband Style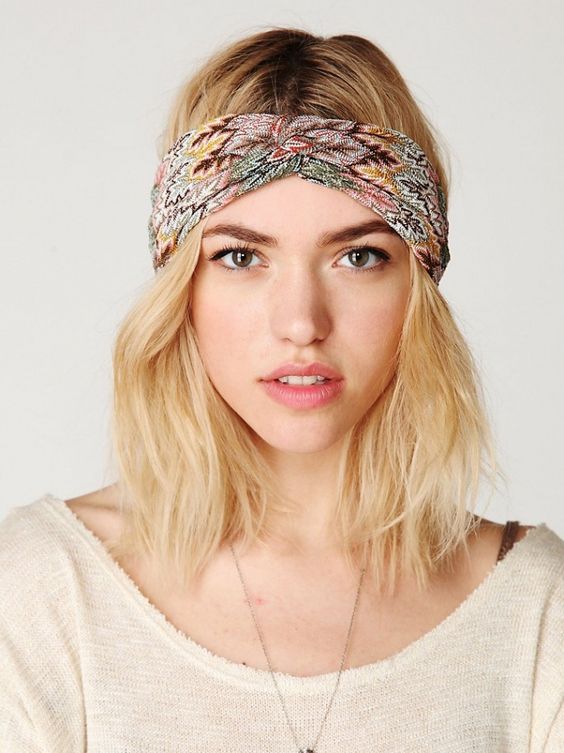 You can easily rock a headband to pull together a bohemian look. Use one of your favorite bandanas or make one from an old shirt. Wearing the headband over your hair holds the hair in place, but gives off an ununiformed vibe. Even those with short hair will find simplicity and comfort with this hair style.
2. Cute And Messy Microbraids For Hair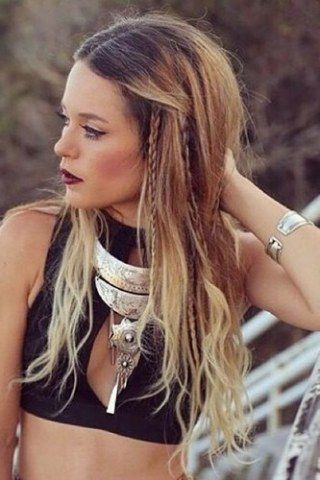 These cute microbraids work with longer and some shorter length of hair. Using very small sections, braid the length of your hair. You may want to do just one or two braids for a subtle look. You can do braids all over for more fun, placing them haphazardly through messy waves.
3. Flower Power – Using Floral Hair Accessories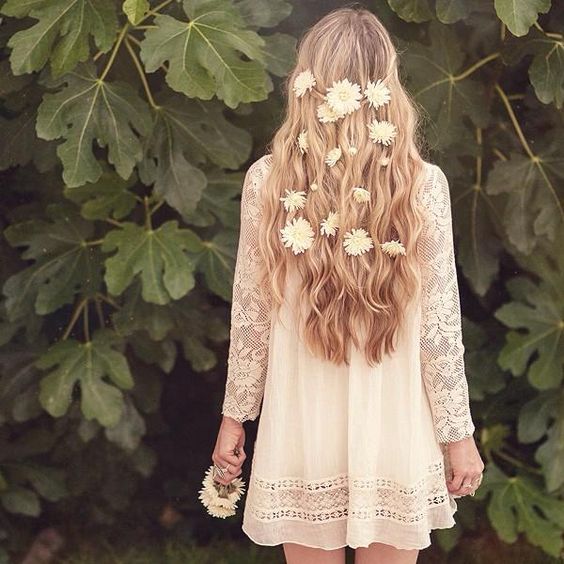 If you've ever picked a flower and placed it behind your ear, you already have this style down. The ease of adding a bohemian touch to your hair style is really that simple. You can use artificial or real flowers to achieve this pretty look and place them where ever you would like. The freedom of the style is the point, so have fun with it.
4. Bohemian Braids for long hair – Fishtail Pigtail Look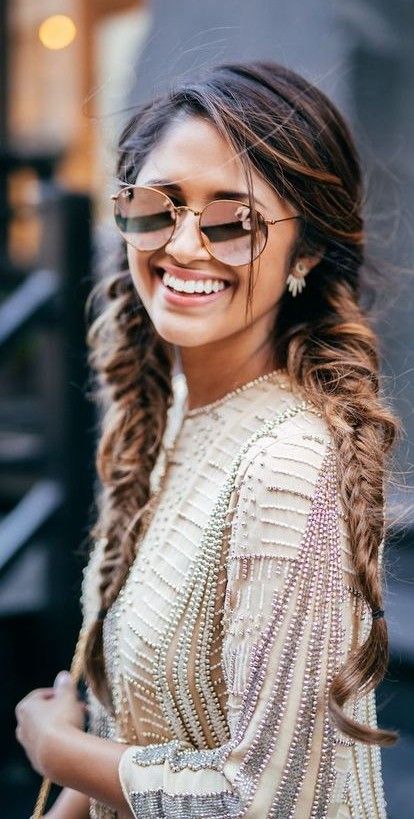 While fishtail braids are extremely pretty, done in this way adds a cute flare. If you want your braids to be tight, and have never done a fishtail before, you should practice first. However, loose braids are perfect for pulling off this bohemian look.
5. Twisted Half Pony Tail Braid – Bohemian Hairstyles for girls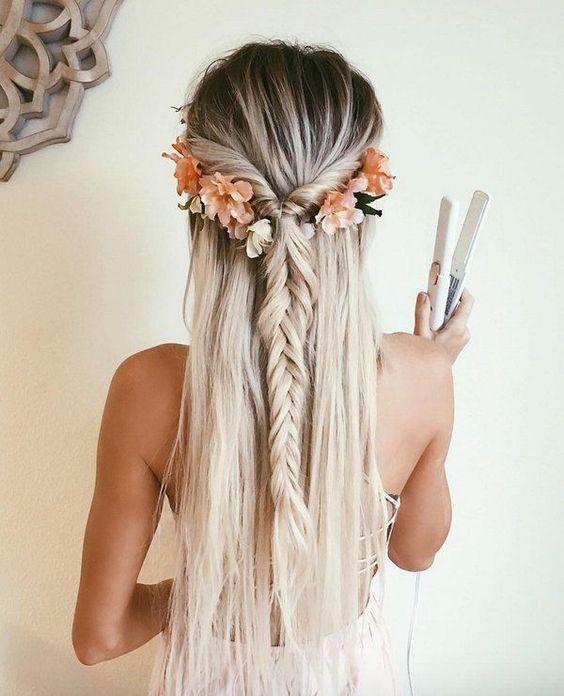 This twisted half ponytail with its braid looks beautiful on her long hair. If you don't have waist length hair, you can still make this look work for you. Pull hair from both sides of your hair near your ears and secure loosely. Pull the ponytail away, placing a finger between the ponytail and your head. Flip the end of the ponytail through and braid in the style you like. A regular braid would be just as pretty as this fishtail.
6. Braided Headband – Bohemian Hairstyles for short hair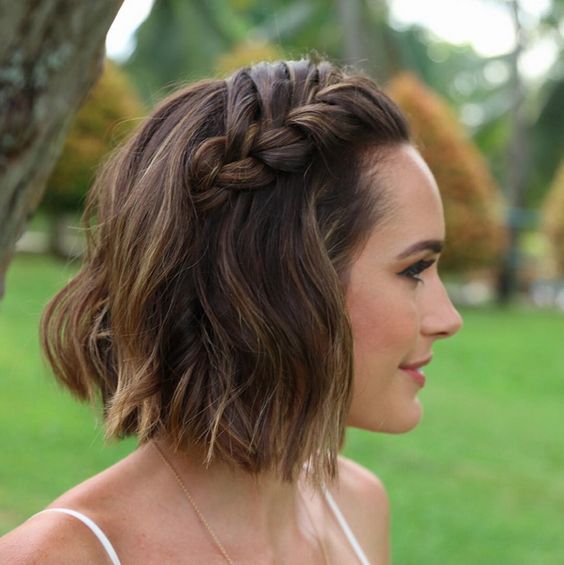 Braids are a common them for the boho inspired woman. Braided headbands go with almost any look, including a bohemian one. It is easy to pair with just about any other hairstyle and easy to do. If you want your hair up you're good to go and same if you like your hair down. This style adds a great touch for all your summer needs and would be perfect for a summer wedding.
7. Messy Bun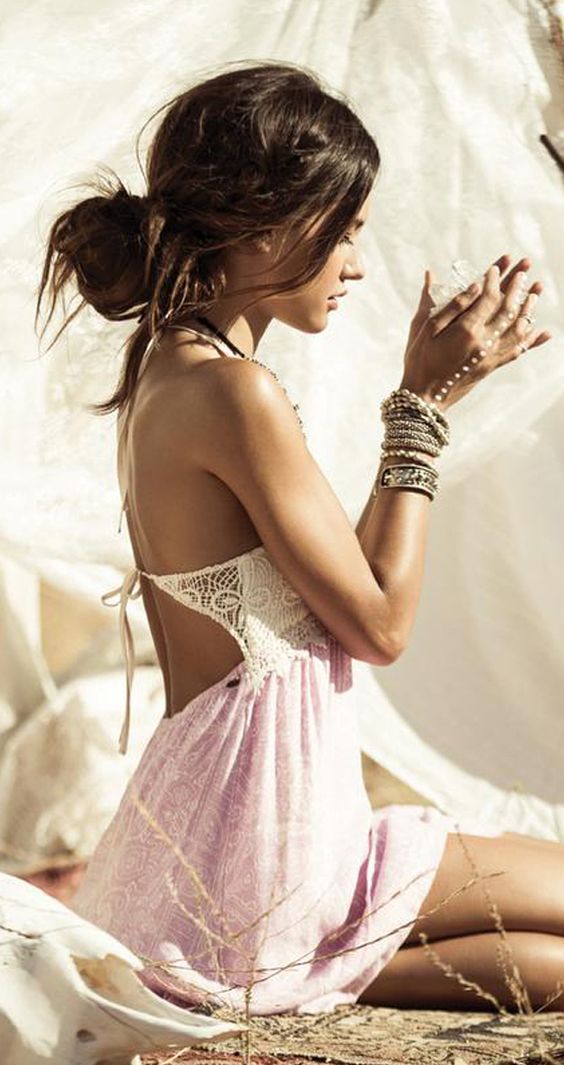 Bohemian style doesn't have to be hard to do. This messy bun is perfect for summer style. A loose bun will keep your hair away from your neck to keep you cool, meaning you'll be ready to spend the day outdoors enjoying the world around you. You can leave pieces out to hang, or braid them for an extra special touch.
8. Bohemian Floral Crown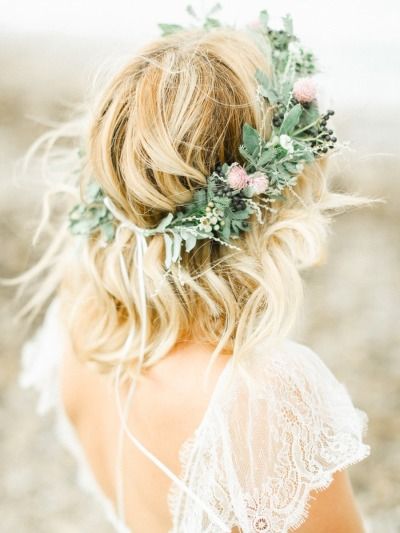 I saved my personal favorite for last. This is another one of those styles that you can do regardless of the length of your hair. While you can very well buy a floral headband to use as your crown, making your own is always fun. As a kid, I used to tie the stems of dandelions together until I formed a crown. I'd wear my crown proudly while I made a matching necklace and bracelet set, becoming a princess of the backyard. The same principals still apply today, except as adults we have more options to choose from. Buy a bouquet from your local florist, or pluck flowers from your own garden for a memorable event. To make a longer lasting crown, you can buy artificial flowers at the dollar store.
9. Bohemian Hairstyle Tutorial –  Twist half-up braid

via kassinka.com
10. Step by step bohemian hair tutorial – the bohemian gypsy style

via freckled-fox.com
11.  Boho Hairstyles with braids