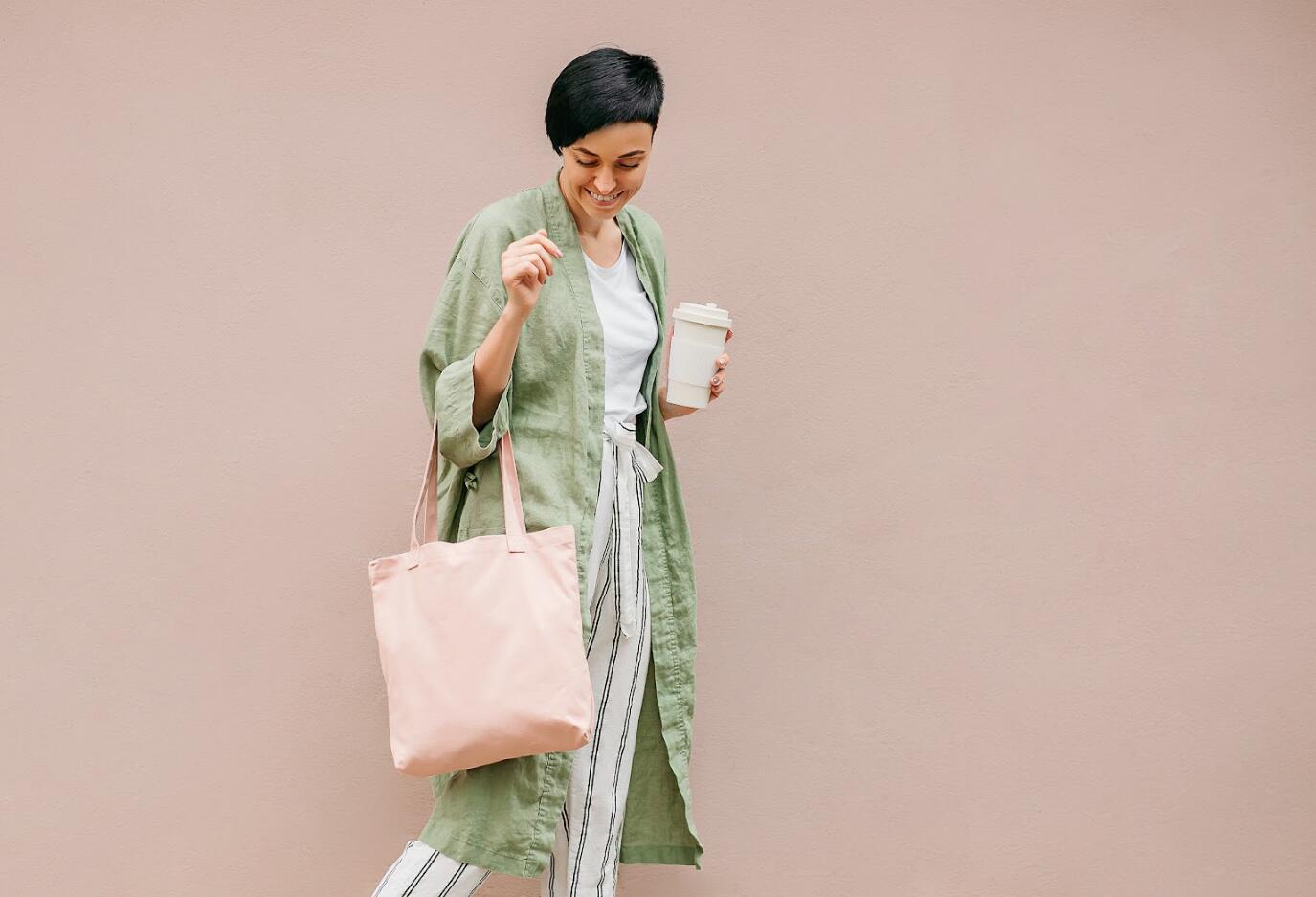 As the world shifts back to nature, so, too, will be a change in people's fashion and lifestyle choices. If you're a lover of nature or bags, you might want to start with an eco bag that suits your lifestyle. One of the best-known ways to make a difference is by making choices that match your needs.
Many factors enter your mind when you decide which bag to purchase. As with every choice, it all depends on what kind of bag you're trying to buy. What would make you comfortable wearing your bag? Which bag would provide the biggest advantage over others in terms of overall aesthetic appeal, sustainability, and functionality?
With so many things to consider, you might wonder how you'll go about finding these bags. This article lays down what makes a good bag for you, so you can begin the search for an eco-friendly bag that perfectly suits your needs.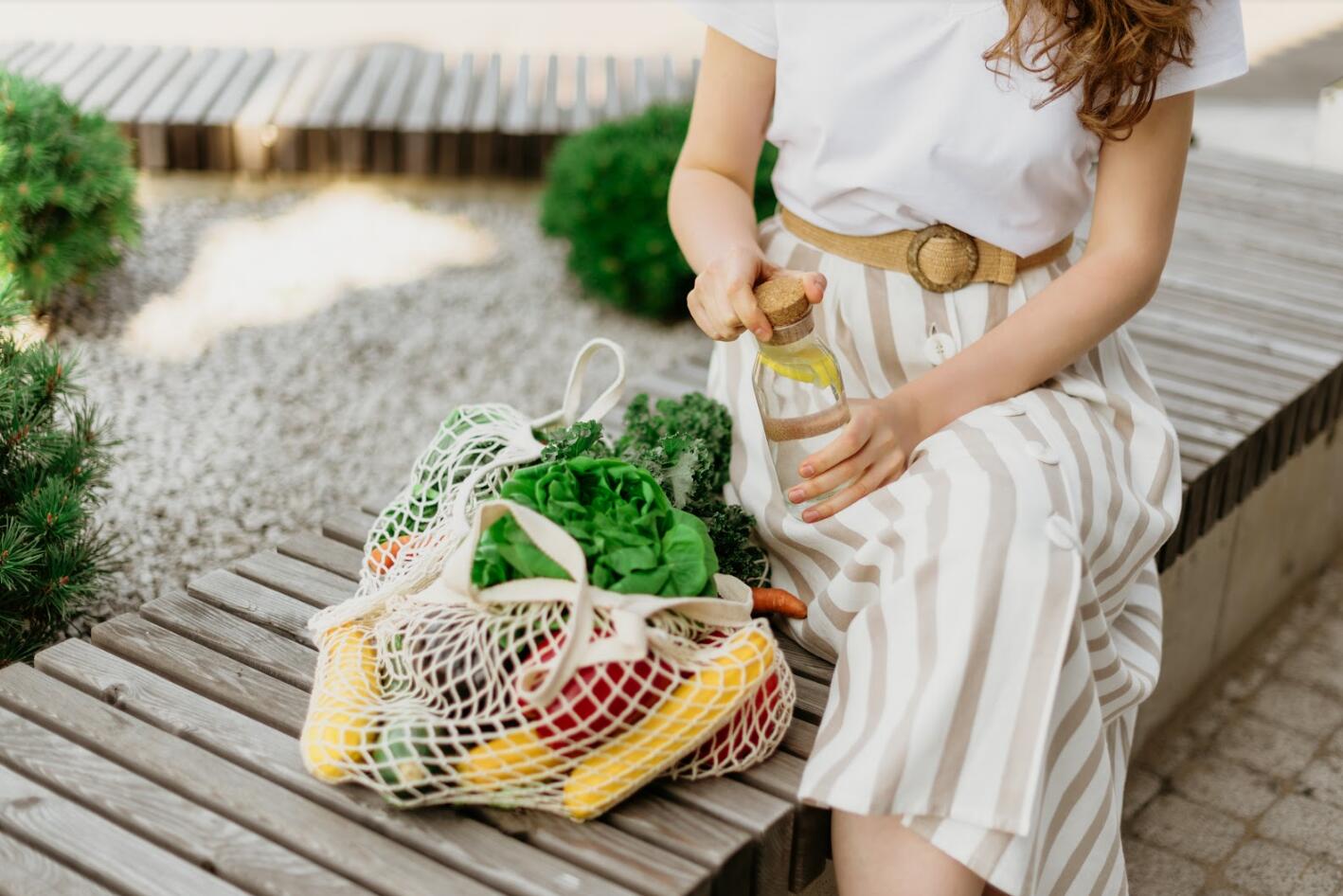 1. Upcycled Materials
If you're a consumer who buys organic products, you might want to look beyond the labels to see if they have a lot of upcycled materials. There are several stylish ones, like Myra totes and other eco-friendly brands, that use different kinds of upcycled materials, such as canvas, to make their bags. These are easy to find and often provide a great choice of organic bags for practical use.
Moreover, they also offer some of the highest quality fabrics. By choosing a fabric made with these upcycled materials, you'll feel comfortable wearing your handmade bag, and it should fit your style just fine.
2. Organic And Natural
When looking for the best eco-friendly bag, one thing that comes to mind is organic. Many companies sell organic goods in their stores. The term organic has a lot to recommend, as it's a word you can use to describe things that are grown without artificial fertilizers and pesticides.
An ideal kind of organic bag is made using naturally occurring materials, such as cottonwood and other plants. These natural ingredients have been around since ancient times, and many of them were found on Earth long before humans entered the scene.
It's not only beautiful, but also free from chemicals and harmful substances. This type of organic bag is one of the most important choices when it comes to finding the right eco bag because it gives you a sense of comfort while still being environmentally friendly.
3. Durable And Well-Designed
The next important qualities that you should look for when choosing an ideal eco-friendly bag are durability and design. These attributes are critical to keeping your bag well taken care of. They're vital in ensuring you get what you need when you go about your everyday routine.
Durability means that your bag won't wear and tear easily. The more durable the item is, the longer it'll last. Some eco bags are so durable that even weather conditions like extreme sunlight won't destroy it.
Design is another factor to consider. A good eco bag must show off your unique features in a simple yet elegant way. You can choose from various designs that show off your uniqueness and creativity. It should be something that stands out from other eco bags because it shows off your personality to everyone that sees it.
An excellent eco bag isn't just a collection of reusable items; it should also be created with a timeless design to reflect the nature and character of its wearer.
4. Social Implications
When buying an eco bag, you may need to think about social implications as well. For example, buying from producers that are eco-conscious could mean that they're aware of the ecological impacts of products they're selling.
It means that they're aware of all that's required to preserve the ecosystem in which they work. It could also imply that they want to show their environmentally conscious marketing and advertising. The thought of this gives you a sense of safety and security.
It's always the best idea to look for ethical brands that promote eco-awareness, produce sustainable solutions, and are mindful of the importance of conservation. There are a lot of ways to go about this. Some of them include reducing carbon emissions, minimizing toxic waste by building more environmentally sound homes, and creating safer places to live.
5. Care And Upkeep
Bag care and upkeep are other essential elements to consider when selecting one for yourself. These two components are very important to consider when buying an eco-friendly bag because they affect its appearance and function.
An excellent eco-friendly bag should be easy to maintain and clean. It's something that you don't need to replace anytime soon and, therefore, doesn't require extra attention or effort to maintain.
Investing in a bag that's low-maintenance is a smart move. Most eco-bags nowadays are made to be disposable, which means you have to put them away once signs of usage come up. A bag that you don't need to put away every time you go through a shower is a great bag to add to your own wardrobe.
6. Price And Practicality
For most people, purchasing a cheap bag means spending a dollar, so buying a better bag means saving money. However, it's not really cost-effective unless it's a very durable bag.
It'd save you money and energy if you bought an eco bag that's more durable than the average, which means that it has a longer shelf life. You won't have to worry about your investment slipping through your fingers if you bought an eco bag whose functionality matches its price and which looks great.
You should purchase a high-quality product to save money, and invest time and effort into maintaining it. In other words, there's no better option than buying a top-quality eco bag.
Final Thoughts
You need to consider that every bag is different. Some bags will look great; others will be just like the rest. Most of the time, you just don't know until you try it. Whether you're shopping in an online store or walking through the mall, you may encounter a lot of different bags, so make sure to pick and choose wisely. Be careful with your choices, and always remember to take the time to read the label and see which option looks best for you.