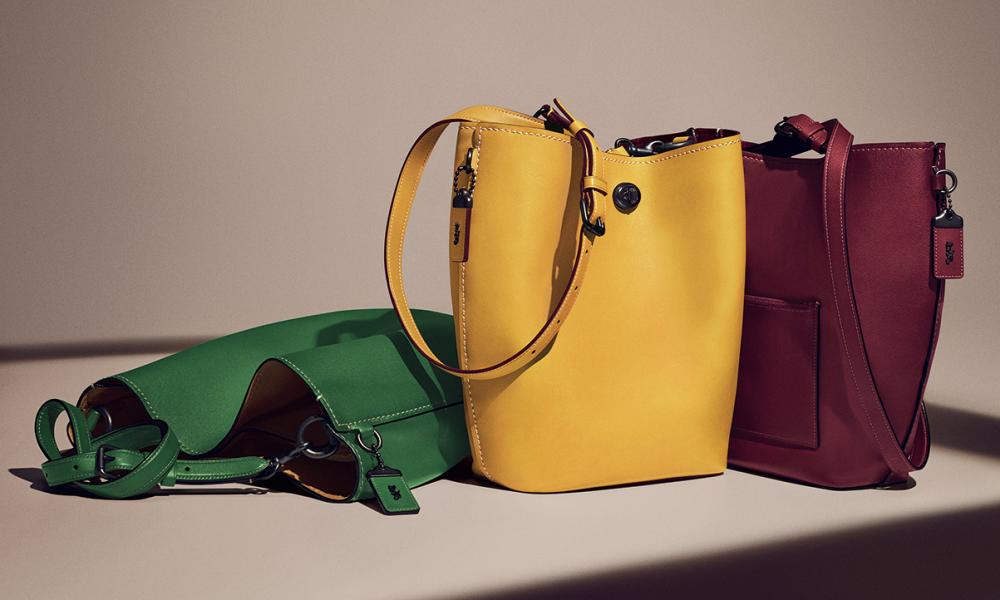 Accessories are the unsung heroes of the fashion world. Indeed, nothing quite finishes an outfit off like a statement accessory. It can be accessories which turn a simple and plain outfit into something straight off the catwalk. Without a doubt our favourite accessories are handbags. We simply adore the way a handbag can completely and utterly change the look of what you're wearing – especially if it's a statement handbag! Not only is it practical to keep your belongings in, but it's a seriously stylish addition to what you're wearing. Here are 10 stunning statement handbags which are seriously worth investing in.
Heart Shaped Handbag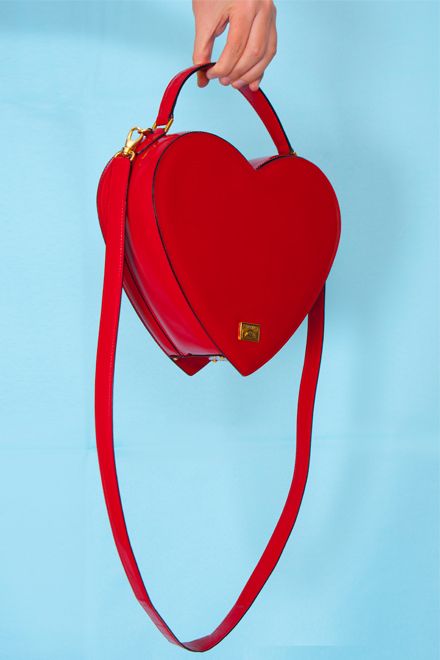 On paper, a heart-shaped handbag sounds like somewhat of a novelty. However, one glimpse at this absolutely gorgeous bag will prove that on this occasion, novelty couldn't be further from the truth! A Stunning and super stylish red bag which is adorably shaped like a heart, this bag will transform any outfit you pair it with.
Green Suede Handbag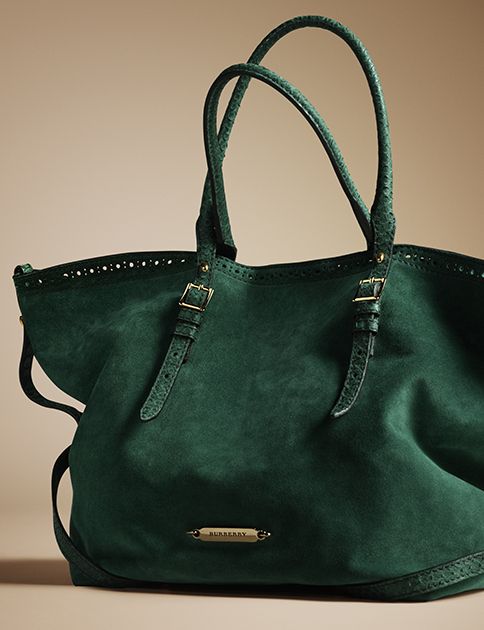 If you're looking for a statement handbag in a neutral colour which will blend in with your wardrobe yet is a little different, then this forest green suede bag is most definitely for you. This large, suede bag is from Burberry and comes in a deep and dark shade of green which is totally versatile yet oh so fashionable at the very same time.
Pink Chain Handbag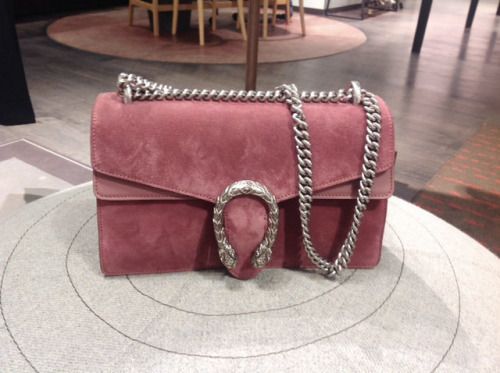 When it comes to statement handbags, it doesn't get much more statement than bright pink does it? This gorgeous Gucci suede number will certainly take your outfit to the next level, and it looks particularly good with blue jeans. Complete with a silver buckle on the front and a silver chain strap this combination is just to die for.
Classic Tan Leather

Every handbag collection needs a classic tan bag, and one look at this picture of Kylie Jenner pictured above will show you exactly why. A tan leather handbag is not only super chic and stylish, but incredibly versatile and oh so practical too! It will match any outfit you have, go seamlessly with black and blue and look utterly gorgeous at all times.
Burgundy Leather Handbag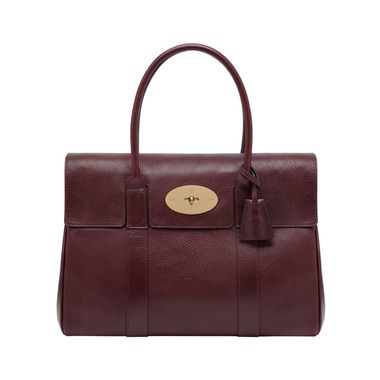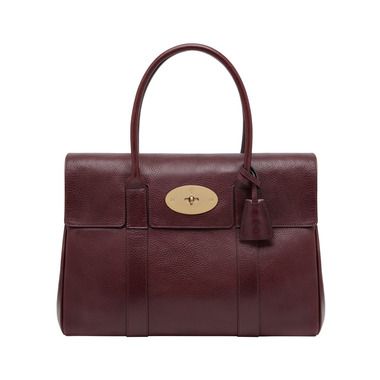 When it comes to statement handbags, Mulberry is undeniably one of the brands which immediately springs to mind. This burgundy shade has us completely swooning here at the Styles Weekly office, and it's a shade which will simply never go out of fashion. Finished with gold hardware this is some serious arm candy right here.
Teal Suede and Leather Handbag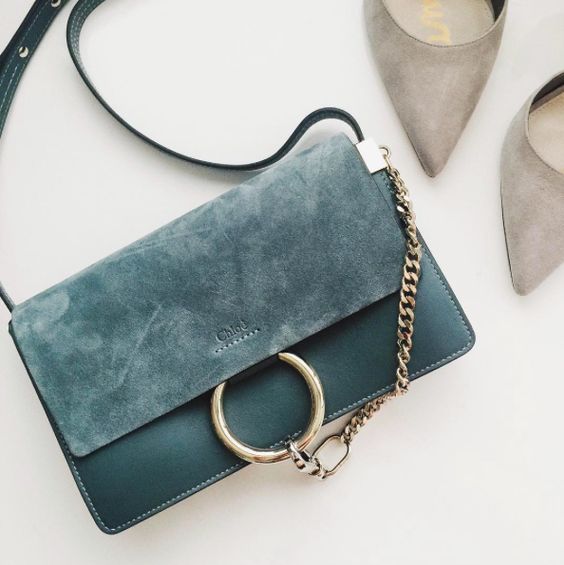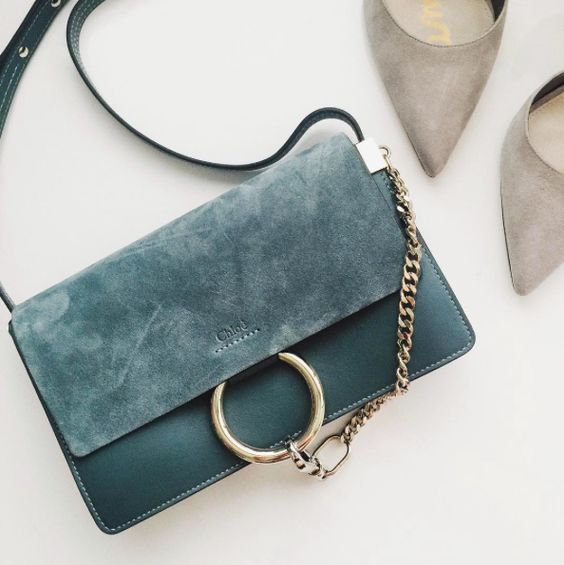 Suede and leather go together like black and white, which is just one of the reasons this utterly stunning teal Chloe bag is oh so gorgeous. It's the perfect size and offers a luxurious combination of materials that will attract all the right attention. Finished with gold hardware and the typical Chloe ring design on the front, it's a statement handbag you will keep reaching for again and again.
Chocolate Brown Handbag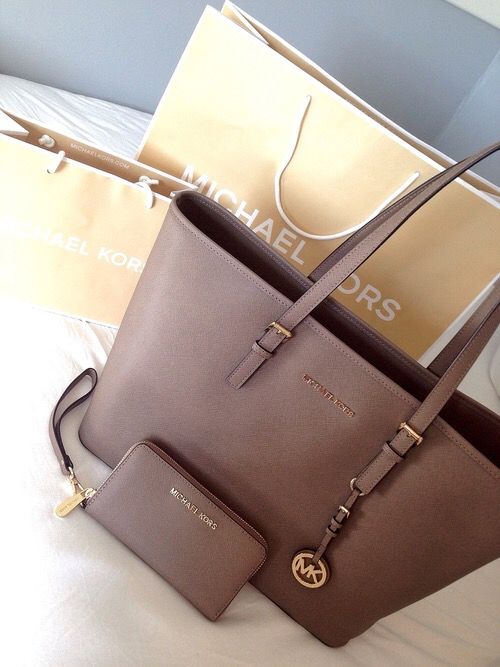 Warming brown shades are incredibly effective in a wardrobe – especially when on statement handbags too! This gorgeous Michael Kors bucket bag will be the bag you don't know how you lived without. It's roomy, stylish and has a smooth leather finish which is guaranteed to last. You can style this colour with just about anything!
Nude Leather Handbag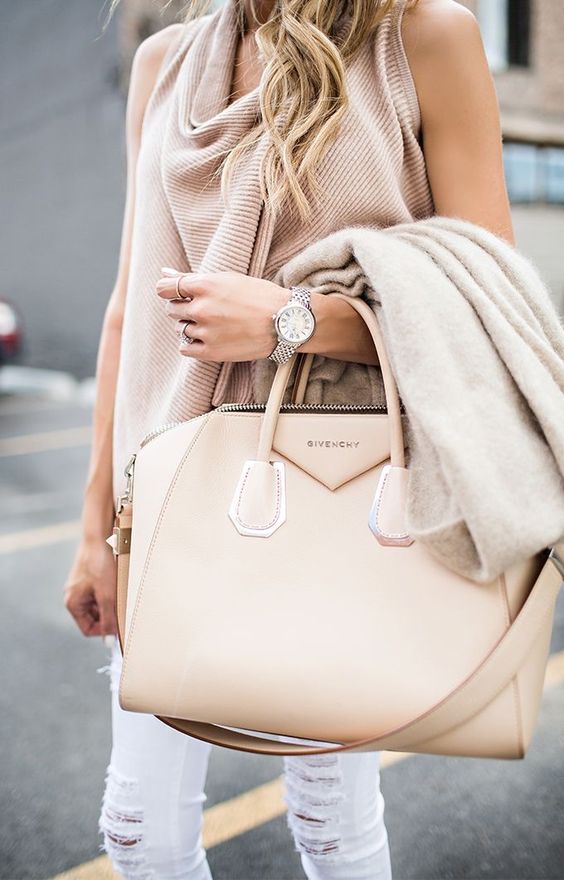 Nude shades have grown endlessly in popularity over the past few seasons. When you take a look at this remarkable handbag, it's not really a surprise why! This stunning leather handbag is a gorgeous neutral shade of nude which will seamlessly accompany almost any outfit you wear. Did we mention it's Givenchy too?
Baby Blue Leather Handbag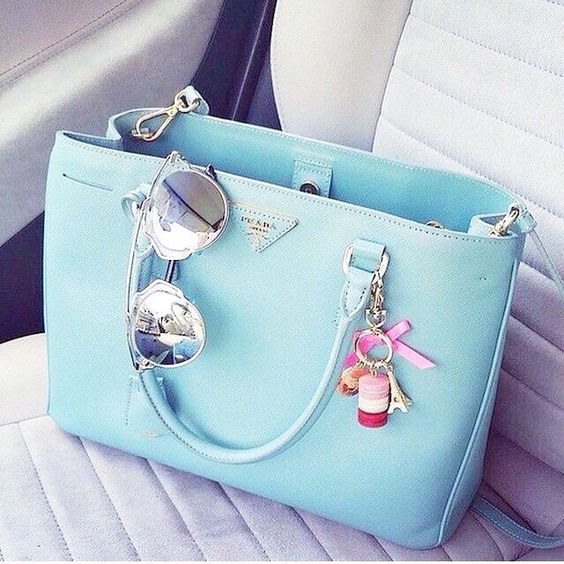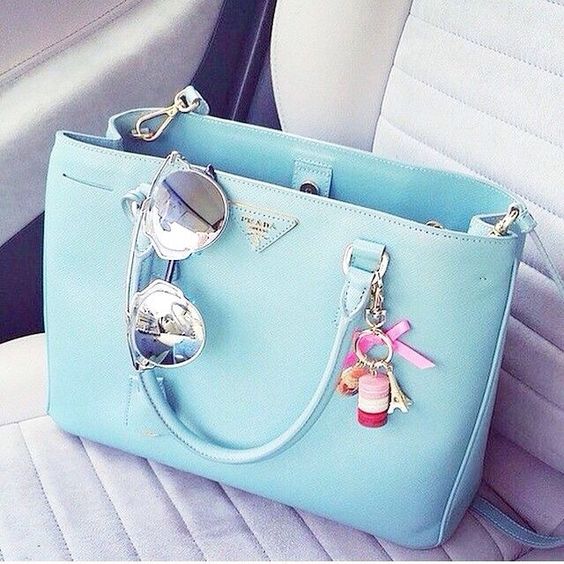 What's the fun in a statement handbag if you can't choose a crazy colour? We just can't stop swooning over this incredible bright blue handbag! This Prada leather bag is spacious, stylish and just perfect for the summer. It'll look utterly gorgeous alongside your summer wardrobe and is perfect for carrying all of your things in it too.
Pink Leather Bucket Bag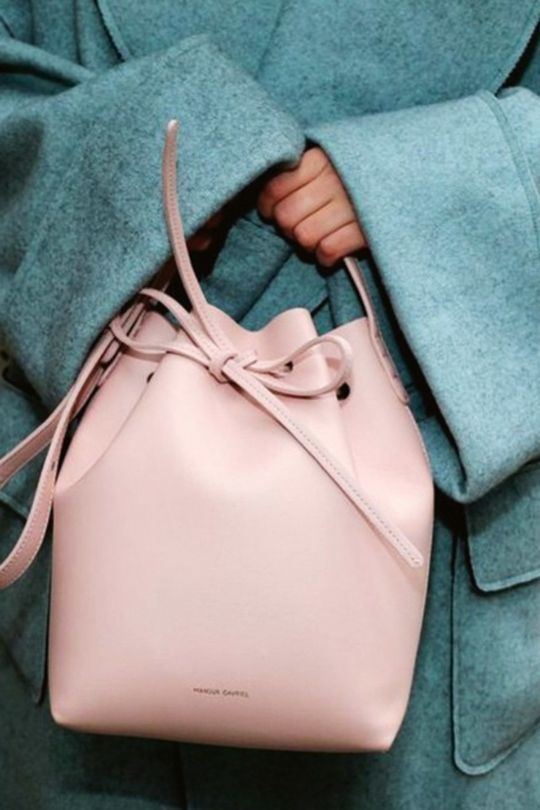 Statement handbags come in all shapes and sizes, but bucket bags are some of our favourite. This striking baby pink bucket bag has absolutely stolen our hearts. From the neutral pink shade to the drawstring top, every element of this bag is striking. Such a pretty pale colour will also seamlessly work with all of your favourite outfits at the very same time.
Which type of statement handbag is your favourite? What colour handbag do you think your bag collection is missing? Let us know which of these gorgeous bags you love the most and your tips for finding your dream statement bag. Leave a comment under the blog and don't forget to tell us what you'd like Styles Weekly to cover next time!