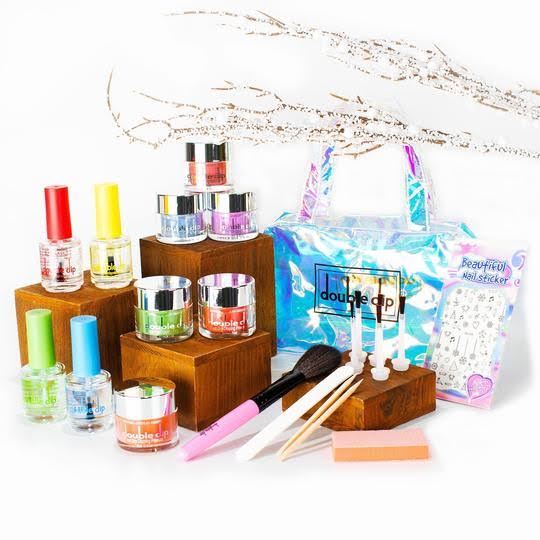 Manicures are a fun and solid way to express personality using artistic freedom in designing and preparing the nails. An excellent alternative to the usual manicure experience is Dip Powder Nails.
Dip Powder Nails are a type of manicure that incorporates dip powders, colored powders with dust-like refined textures, to give nails style and aesthetics that are natural-looking, durable, and lasting than any other types of manicures.
Dip powders are known for their convenience since the application process is relatively quick but effective compared to gel and acrylic nails. The process involves dipping or sprinkling the colored powder into your nails and sealing it, which gives Dip Powder Nails durability and bendability.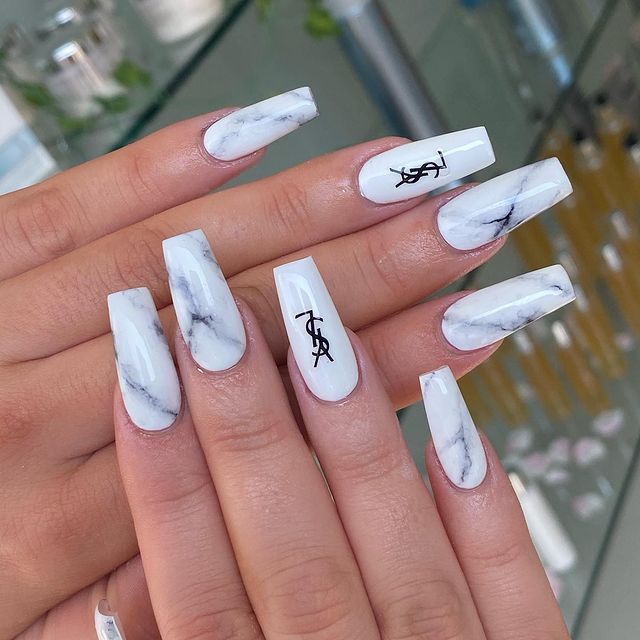 The process of applying Dip Powder Nail is not very complicated; in comparison, other types of manicure like gel and acrylic nail applications are more lengthy and complex.
Dip powder nails provide an excellent alternative to manicures, as mentioned earlier. In addition, these colored powders come in various colors and varieties, which is an excellent opportunity for people seeking to try out different styles and designs to spice up the usual manicure experience.
Let this article guide beginners or a refresher for veteran enthusiasts when it comes to manicures and trends. This guide will be about what consists of dip powder starter kits and How to use them.
However, we'll get to that in a moment, as we first discuss the difference between Dip Powder Nails from Gel and Acrylic Nails, as well as going into the benefits.
Differences from Gel and Acrylic Nails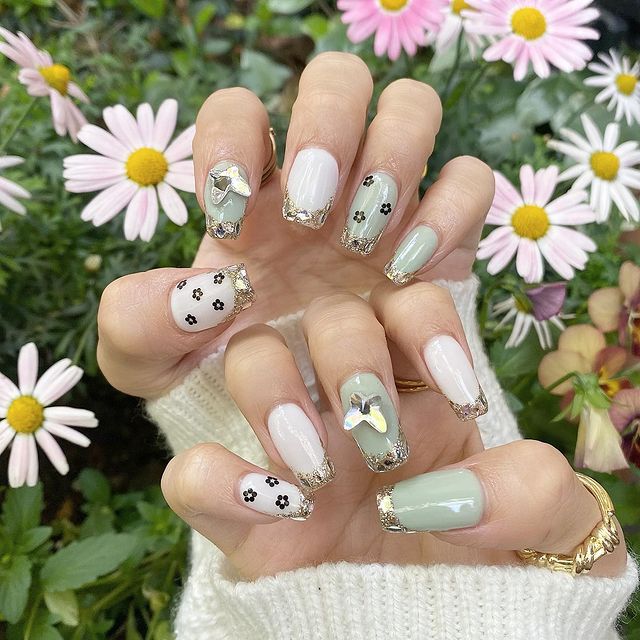 There is nothing wrong with gel and acrylic nails; these types of manicures can give you pleasing and lasting nails as well. However, the process of their application might be a bit more lengthy and complex.
Gel nails are a type of manicure that incorporates UV lights to cure the nails after applying gel polish. The lower concentration of UV wavelengths prompts the photoinitiators of the gel to be driven into a polymerization process, thus curing the nails into plastic.
In comparison, Dip Powder Nails are more convenient since they cure naturally. It is the perfect manicure for the average person who wants a fast manicure under a hectic schedule.
Acrylic nails don't need UV lights to cure as well. They are very durable and lasting, too, about 4-6 months; however, gel nails tend to look more natural compared to them. And the strong fumes in its application process might be too much for people who are sensitive to the chemicals.
Overall, suppose you want a quick and convenient manicure that comes close in durability to acrylic nails, combined with the bendability and natural look of gel nails. In that case, Dip Powder Nails are your go-to options, especially for a person with a hectic schedule.
The Benefits of Dip Powder Nails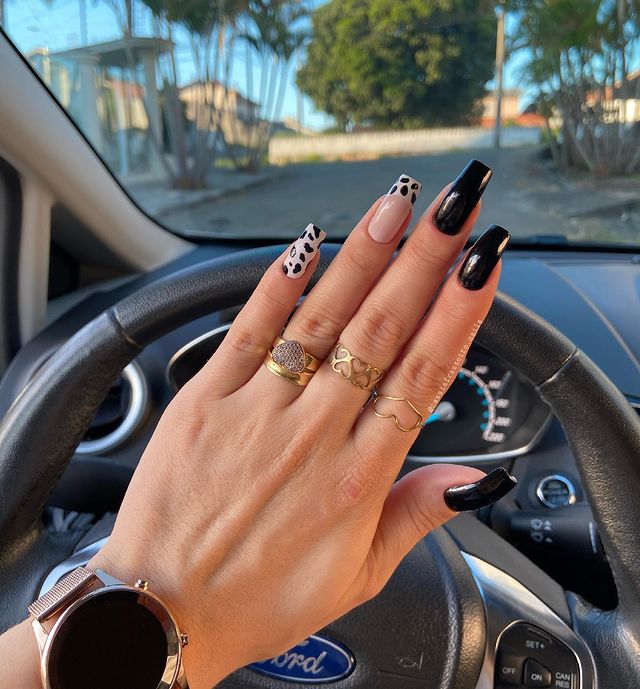 Compared to the alternatives, as mentioned, the Dip Powder Nail application is quicker and convenient. Many nail salons provide these services if you are looking for professional help; however, the straightforward process can be done at home as well, especially if you have your own personal dip powder nail starter kit.
Dip powders are also known to be durable but bendable. It lasts for about 3 to 4 weeks compared to gel and acrylic nails. Having durability and longevity in your dip powder nails means less time to retouch and more time on your busy schedule.
Dip Powder, like most manicure products, comes in various exciting colors as well. Like best acrylic nail kit and gel nail kits, dip powder nail kits have a wide assortment for people to express their artistic freedom.
The Kit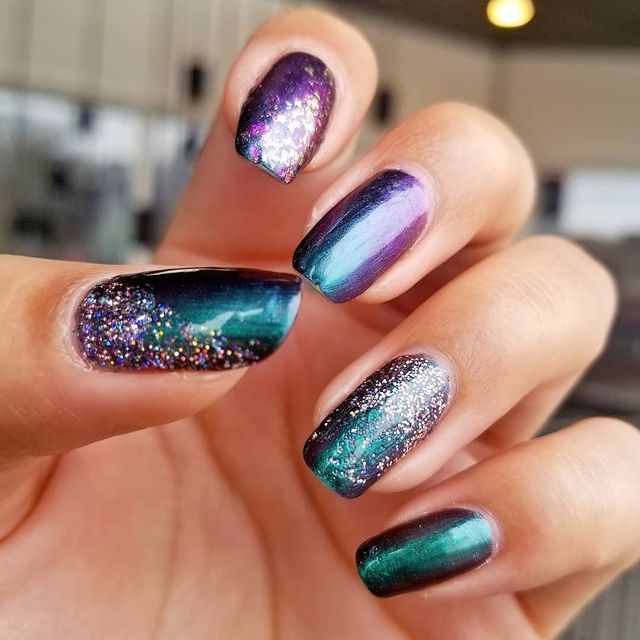 Dip Powder Nail kits are a convenient way to have if a busy schedule limits your visit to local nail salons. With the right tools and proper steps, an authentic dip powder nail can be achievable.
Regardless, a standard dip powder kit differs from kit to kit; however, the standard tools are as follows:
Naturally, dip powders have a dust-like refined texture. It comes in many brilliant colors to choose from as well. A standard kit comes with six dip powder colors but can differ from other kits as well. The colors depend on the overall theme you want; many kits have seasonal colors and others have standard color themes like Pastel colors and seasonal ones like Christmas editions.
Essentially, starter kits come with a dip base as well as base coats. The purpose of base coats is to protect the nails and prevent stains from polishes & colors.
In addition, base coats ensure that your nails are nourished and moisturized to strengthen the nails before applying any polish or dip powder.
It creates a smooth surface for the dip powder to attach and still provides bendability to the nails and prevents flaking.
Dip tops are used for top coats, and it adds protection to the colors from the elements. In addition, since it seals the color, it prevents the colors from flaking and fading. It also gives the nails that extra shine luster.
The activator reacts to the base and cures the layers in your dip powder nails. It chemically bonds the dip powder and bases altogether. As a result, it hardens the overall dip powder nail and provides that bendable and lasting effect.
These are chemical solutions that clean the brushes and prevent further damage inflicted in hardened brushes used in the manicure process.
You won't have to worry about replacements because the brush that comes with the dip powder nail kits comes with replacements.
Starter kits also come with cuticle pushers. It is used to push dead skin from the cuticles for prepping the nails.
Standard starter kits come with fluff brushes to dust away excess dip powders that would otherwise make your dip powder nails bulky.
Nail files are important in manicures since it helps reshape the nails as it softly grinds the edges to make them more presentable.
Starter kits also have nail buffers if you want your nails to look shiny or make the ridges smoother.
For that added design, dip powder starter kits also have nail decals, tiny plastic shape cutouts that give nails style.
Dip Powder Nail Application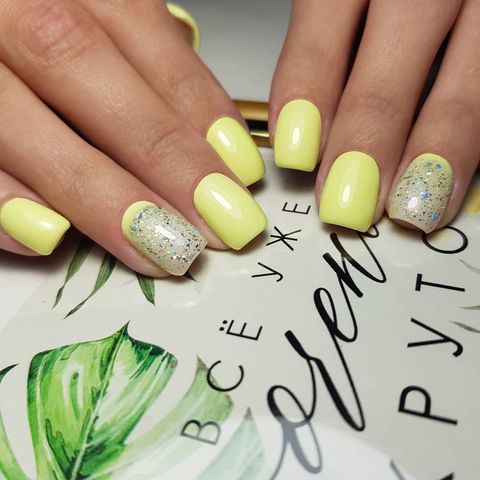 Dip Powder Nails have a straightforward application. Although it may differ from technique, nail salons and DIY have the same fundamentals when it comes to a step-by-step process.
First, you start by prepping the nails. Make sure that the nails are cleaned with no traces of any debris. Be sure to remove oils using lint-free cloths, cloths that do not leave shreds of cotton or paper like regular wipes and cloths. Prepping and cleaning the nails is vital to prevent bubbling when base coats are applied. It also leaves the surface of the nail perfect for the base to adhere to it.
Apply the base coat to your nails. Pay attention to this part and evenly apply the coat to prevent flaking and lifting.
While still wet, dip the nail into the colored powder or sprinkle it into the nails. Make sure to do this one at a time since the base coat might dry quickly. Make sure that if you do dip it, do it at a 45-degree angle.
Avoid pushing your nails into the powder; instead, after dipping it, lightly shake the powder to spread it on the nails evenly.
If you find that the dip powder is too much, tap or brush the excess into a recycling tray (if you have one). Having a clean recycling tray for personal use can save your dip powder from running out fast.
After a few minutes, apply thin strokes of the top coat to the nails. Then after a few more minutes, apply another top coat to seal the colors from the elements.
These are the essential steps in applying dip powder nails. If you want more professional help, visit local nail salons and let them do it for you.
Although techniques and styles may differ from application to application, the fundamentals of Dip Powder Nails are quick and understandable for beginners and veteran enthusiasts alike.
Conclusion
Dip Powder Nails are a fun and creative alternative to the usual manicure experience. It has durability like acrylic nails and bendability like gel nails. Furthermore, it comes in several seasonal and thematic colors to spice up your designs.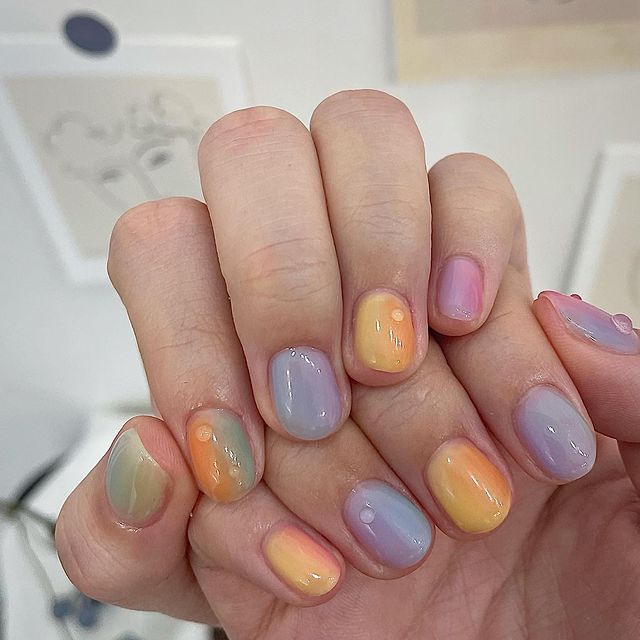 In addition, do not share the same dip powder with other people to prevent the risk of transmitting fungal infections. Nail salons make sure that if people do share it, they put a portion into a separate container or sprinkle it unto the nails.
Visit different guides and reviews like from several Double Dip Store reviews to give you more insights on dip powder nails. Let these trends express your personality and pave an artistic journey using the freedom of expression.