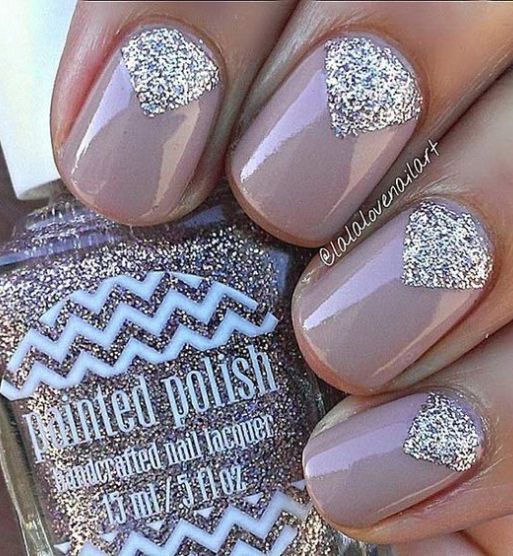 Manicures done at home or in a nail salon are a fashion favorite. There are so many styles and colors to choose from. With new trends, there is always a new look to try out. This year, it is all about the cuticles. Adding a design around your cuticle, or even just a strip of polish is a hot way to make your nails stand out. These designs can be done easily at home. You could even add more advanced designs to really amp up your manicure game. These looks are hot right now, and this list will leave you with a ton of awesome ideas to try out.
You can choose to highlight the cuticle of just one nail, and leave the other nails plain, or you can do all the nails. If you prefer natural nails, just painting the cuticles and topping the nails off with a clear coat will have your fingers looking hot. From simple designs to intricate ones, you are sure to love at least of these looks. Try out these cuticle designs for a unique manicure. With so many nail ideas to choose from, there is a manicure for every season.
1. Glitter Nail Polish Cuticle Design For Women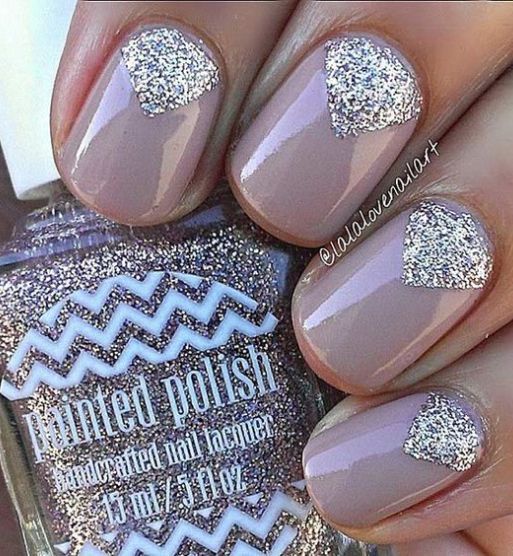 These pretty nails embellish the cuticle with a glitter polish that pops. The short manicure style is a great choice for women who don't want a lot of hassle but still want pretty nails. You can try this look on natural nails and add a clear coat for extra shine.
2. 3D Nail Art- Colorful Cuticle Manicure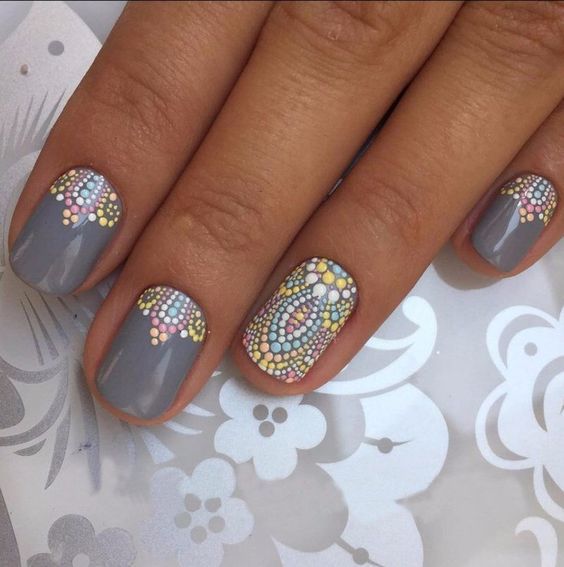 Though this 3D look may seem hard to do, you don't have to be an expert nail artist to give it a go. With different dots of polish, this look is easily achievable. Play around with the sizes and colors to try out different styles around the cuticles.
3. Pretty Cuticle Nail Art For Weddings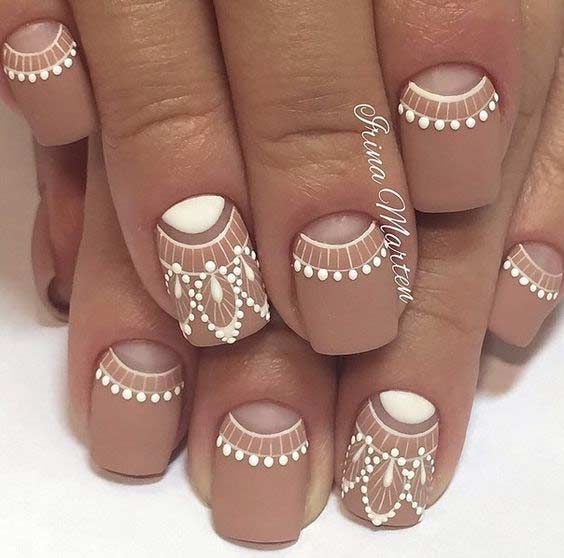 Finding the perfect nail art for a wedding can be daunting. This 3D look would be an excellent choice for anyone and would leave your nails looking hot for days. This manicure uses a matte base, making the geometric design really stand out.
4. Simple Cuticle Design For Natural Nails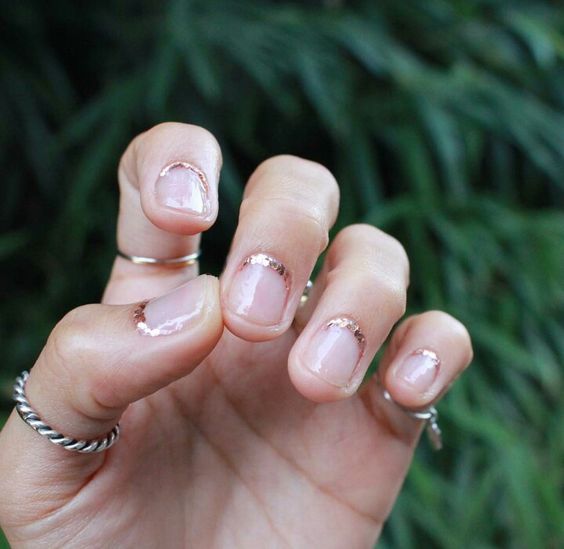 For those women preferring natural nails, a glitter cuticle design is perfect. The nails stand out with just a little bit of polish on them. Paint your favorite glitter polish around the cuticle, then top the nails off with a clear coat to leave them shiny and pretty.
5. Metallic Nail Art With Rhinestone Embellishment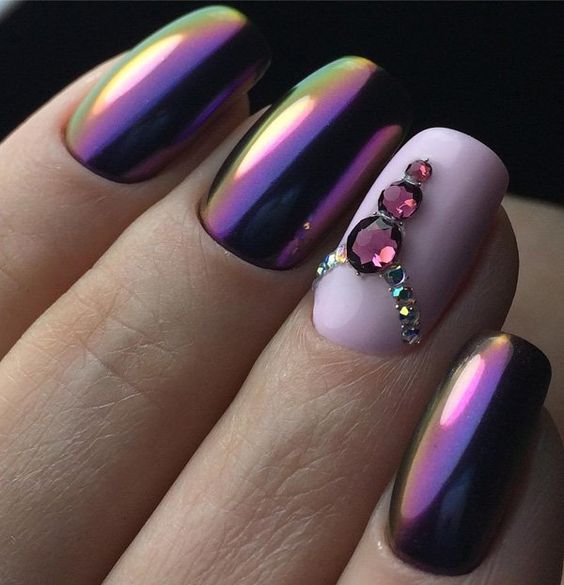 Metallic nails are really hot right now, and these nails put a nice spin on the popular style. Longer nails are synonymous with style and elegance, and the jewels used to make this style live up to that. This feminine look is perfect for any season, meaning you can rock it as often as you like.
6. Cool Ombre Nails With Dream Catcher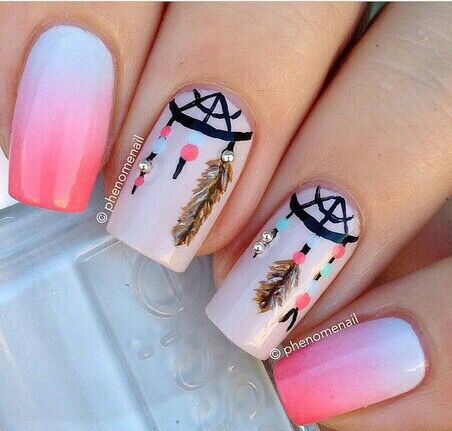 Nail art is fun to play around with. This dream catcher style is extremely cute. Painting the other nails in an ombre fashion gives this look a grown up feel compared to having the design on all of your nails. The small studs on the design also add elegance.
7. Flower Nail Art With Sparkle Polish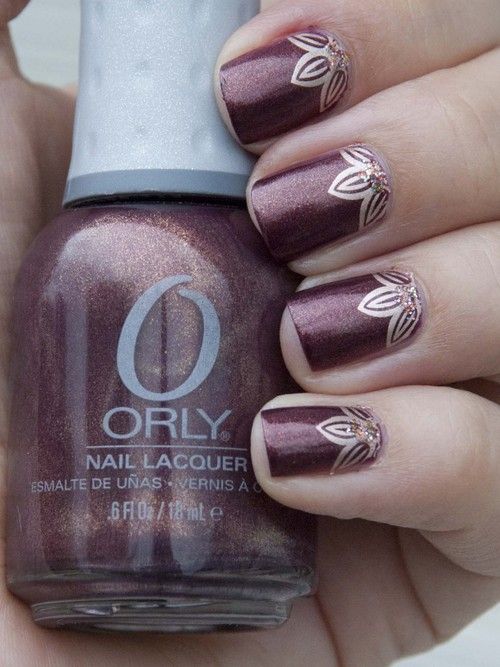 Floral designs will always be a favorite when it comes to nail art. While you could opt for the simple 'dot' flowers, this more intricate design takes your fingers to the next level. The polished vibe this polish gives is one that women of every age can pull off.
8. Simple Rhinestone French Manicure- Ombre Nails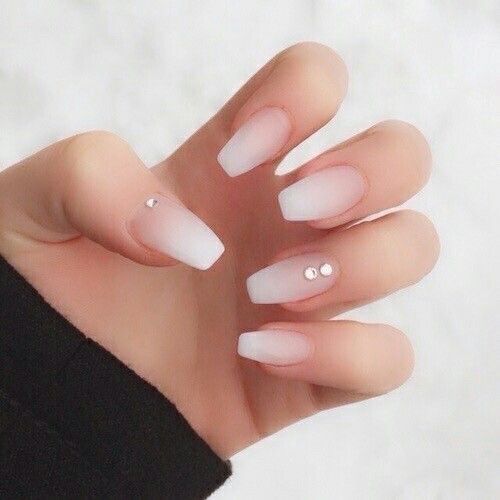 This ombre french manicure mixes trendy and classic together. While the french manicure and long nails are both classic fashion trends, the ombre technique along with the coffin cut add a modern twist. with rhinestones gracing the cuticle, this is a pretty look for any day.
9. Minimalist Nail Art- Simple Cuticle Stripes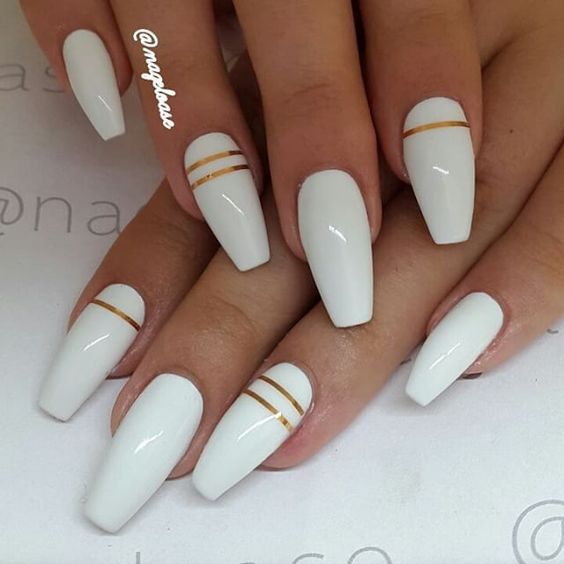 This minimalist design is extremely trendy while keeping things simple. The white nails are a great summer style. The cut and metallic design of this manicure keep the look fresh and modern. These nails would be great for a summer wedding, or a weekend at home.
10. Do It Yourself Heart Cuticle Nails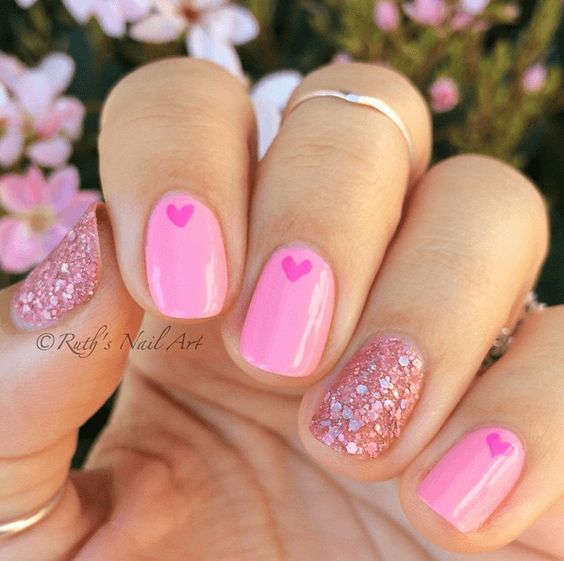 This simple design would be easy to do at home. Using the similar colors, the hearts and glitter make this look anything but boring.
11. Floral Cuticle Nail Designs For Women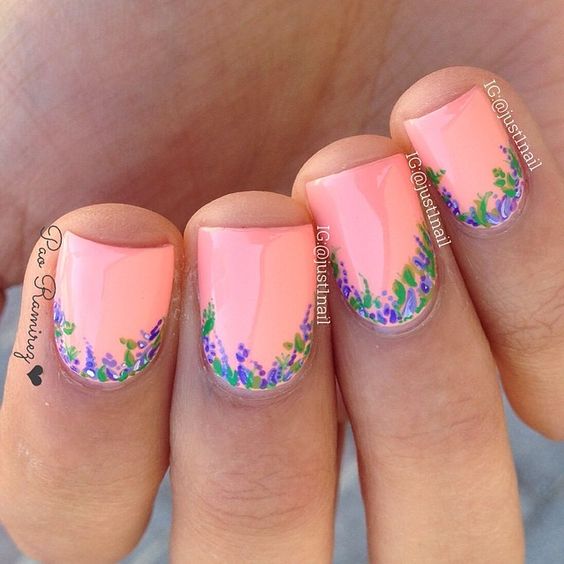 This floral design is not as simple as it seems. The base color compliments the purple used to make up the cuticle design. For an easier style, paint only the nail of your ring finger with flowers.
12. Glitter Ombre Manicure- Pretty Nail Art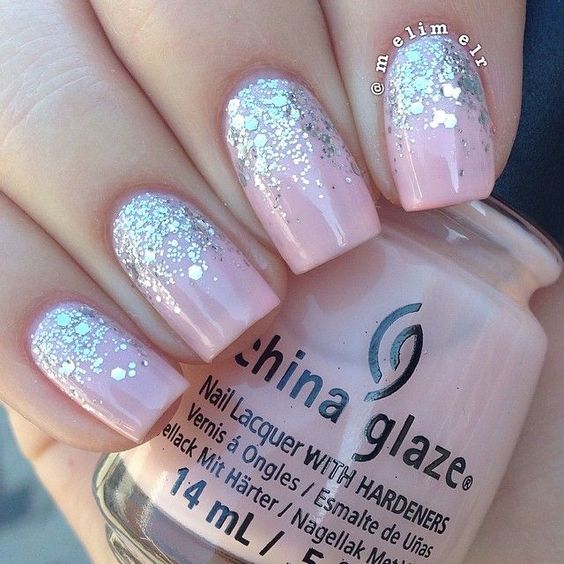 Try out this glitter ombre for a pretty look you will love. This style is a great everyday manicure.
13. Cuticle Nail Art- Ideas For Pedicures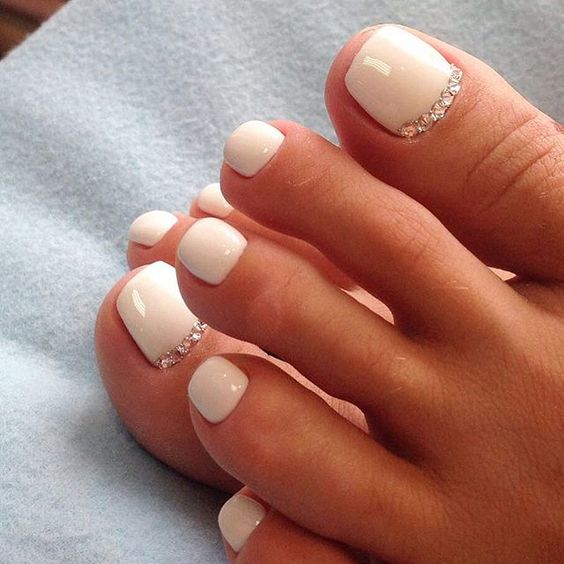 Cuticle designs don't have to be just for fingers. Try adding the design to your toenails for a stylish pedicure.
14. Cuticle Pedicures- Shiny Nails With Rhinestones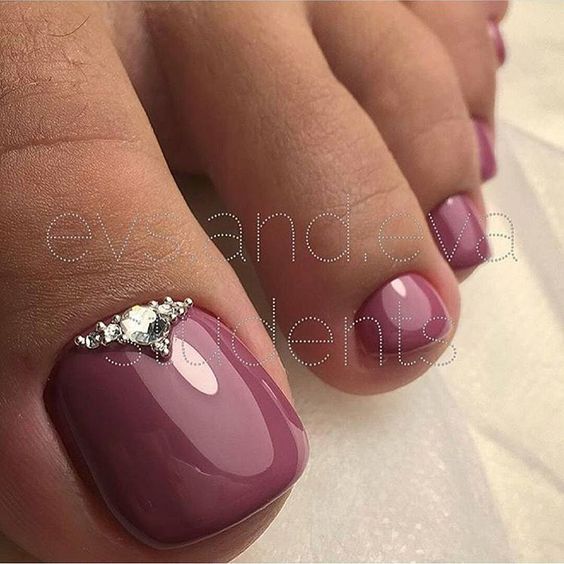 By the way, anyone who want to crate contact forms or other forms on wordpress based blog, you can try gravity forms plugin, and here are some great Gravity forms discount codes, which can help you save some bucks! Enjoy.