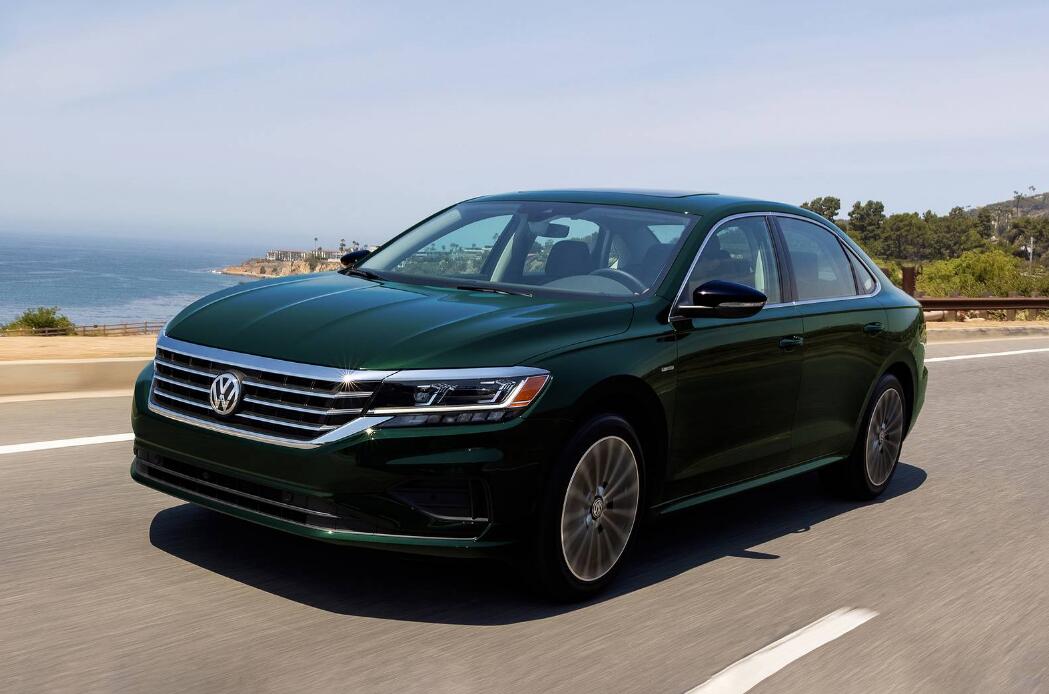 Consider for a moment that you're sitting on the driver's seat of your car, the windows down, and the wind is rushing through your hair. You turn up the volume on your favourite music and take a deep breath of fresh air. As you speed down the highway, the hot sun touches your skin, and you haven't a worry in the world. Perhaps your dearest friend is sitting next to you, or perhaps your children are singing along to the songs in the backseat. There's nothing quite like taking a road trip to calm the spirit and soothe the mind, especially when your automobile is a Volkswagen Passat and is outfitted with everything you could want to drive in comfort and luxury.
The Volkswagen Passat has maintained its position as one of the most popular midsize sedans on the market worldwide since it was introduced back in 2011. The Passat has been thoughtfully designed for both the driver and occupants in consideration, and it is equipped with all of the amenities you need to assure optimal comfort. Consequently, if you enjoy getting out on the actual highway in search of thrill and excitement, continue reading to learn more about why the 2020 Volkswagen Passat is a fantastic choice for a cross-country road trip.
Why Choose Volkswagen Passat as Your Road Trip Buddy?
German automaker Volkswagen has created the Passat, a classic family sedan that prioritises comfort, luggage room, and fuel efficiency over all else. Let's go over some of the reasons that make it the perfect road trip buddy.
Reliability
If you maintain your Volkswagen Passat regularly and practise safe driving practices, it can endure for 200,000 to 250,000 kilometres. Using 15,000 miles per year as a baseline, you should anticipate the Passat to last between 13 and 17 years before needing to be replaced or repaired at great expense.
Endurance and Efficiency 
It might not be visually apparent, but the 2020 Passat is powered by a turbocharged two-litre, four-cylinder with a straight-four engine linked to a six-speed automated transmission and produces 174 horsepower in combination. This vehicle provides a smooth, polished ride with predictable handling, making it ideal for both fast-paced interstate cruising and leisurely backroad excursions. Passat is a good choice in terms of saving money on fuel. When driving in the city, expect to get approximately 23 miles per gallon and 34 mpg on the road.
Characteristics of Safety
With the all-new Passat, Volkswagen has pulled out all the stops in terms of safety features. A rearview camera is also included as standard equipment on 2020 models, along with automatic brake aid and post-collision braking, front pre-collision warning with pedestrian recognition, blind-spot monitoring, and rear cross-traffic alert. On a road trip, optional functions like lane-keeping steering assist, adaptive cruise control, and automatic high lights are helpful, especially while driving on highways and in bad weather.
Spacious Interior 
There's plenty of headroom and legroom in the Passat's large cabin, especially in the backseat, allowing passengers to stretch and get relaxed for the long road ahead of them. There's plenty of space for all your belongings in the trunk, which measures 15.9 cubic feet. With the rear seats folded down, there's also enough for 16 carry-on-sized packages in between the seats.
There are two USB outlets and a 6.3-inch touchscreen on the base infotainment system, supporting Apple CarPlay and Android Auto functionality. More expensive models come with an 8.0-inch touchscreen display, an upgraded sound system, and navigation—all of which come in helpful while on a road trip. Dual-zone climate control eliminates the need for heated debates about the temperature within the car. Each individual can raise the temperature or lower the temperature in their very own zone.
Driving Experience
The Passat is exceptionally well-engineered, and it delivers a thrilling driving experience regardless of whichever model and engine you choose from the market. Compared to the gentler ride of the Skoda Octavia or Vauxhall Insignia, the Passat's ride is firmer and more luxurious. Some models come with changeable settings, allowing you to alter the balance between comfort and performance to your liking.
The steering is fantastic, with a terrific feel and feedback, and the road vision is outstanding. Despite being bigger than previous versions, the newer Passat does not appear to be too enormous, making it simple to manoeuvre around town.
However, the engine and transmission perform admirably in general, and the Passat glides down the freeway as if it were a far more costly vehicle than it is. It's surprisingly enjoyable to drive, and much more so if you opt for the top-of-the-line 2.0 TDi twin-turbo engine.
Cruise control is standard on all models, with active cruise control available on a few. This helps to alleviate some of the monotony associated with lengthy highway drives. Excluding the 1.4-litre engine, all vehicles have strong towing capabilities and have proven to be popular with caravan and trailer enthusiasts.
To Sum Up
In planning the perfect road trip, Volkswagen Passat is the go-to brand. The Passat is a fantastic vehicle for long travels, and you'll feel completely at ease until you reach your destination. Whatever your needs are, whether you're searching for a saloon, an estate, or the Alltrack's modest off-road capability, the Passat is a vehicle that deserves to be considered.