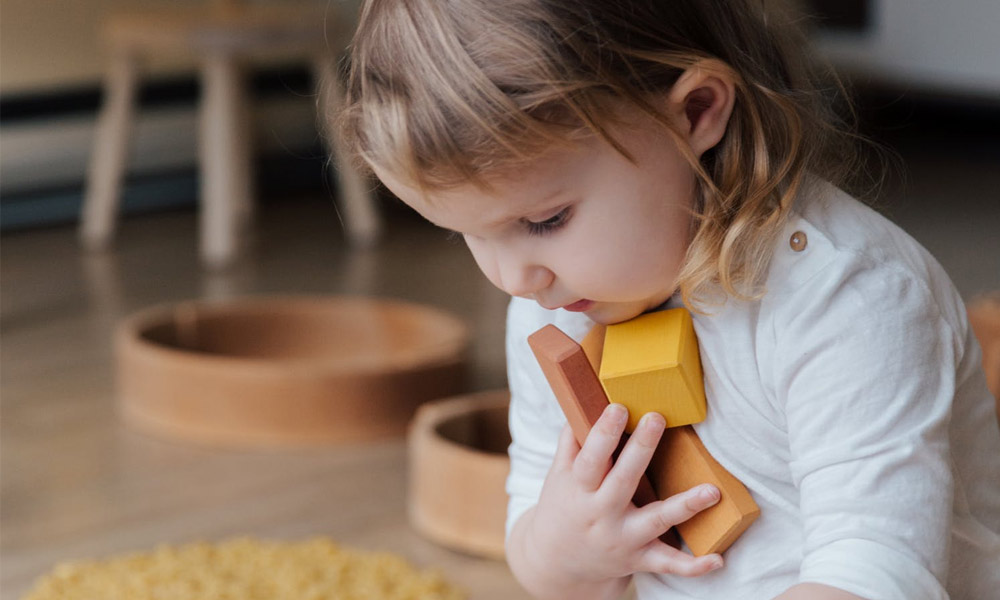 Wondering how to keep your kids busy while at home? They are usually stuck in front of the TV or the computer screen, and this does not help their eyes or mind. Games that are both fun and make your child think are a win for everyone! From infants to teens, and even adults, puzzle games are an excellent way to keep one happy and occupied.
It is sometimes difficult to think of ways and different games to offer your child that will keep them entertained for a longer time. Jigsaw puzzles are one of the best and most famous puzzle games and let's be honest, everyone loves them! There are plenty of other puzzle games we will mention below, so you can get an idea of how to keep your kids busy while indoors.
There are different types and varieties of puzzles from which we can choose. It depends on the child's age and interests, whether you'll choose a mathematical or logical problem-solving game. This is an amazing way to stimulate their minds while keeping them away from harmful devices.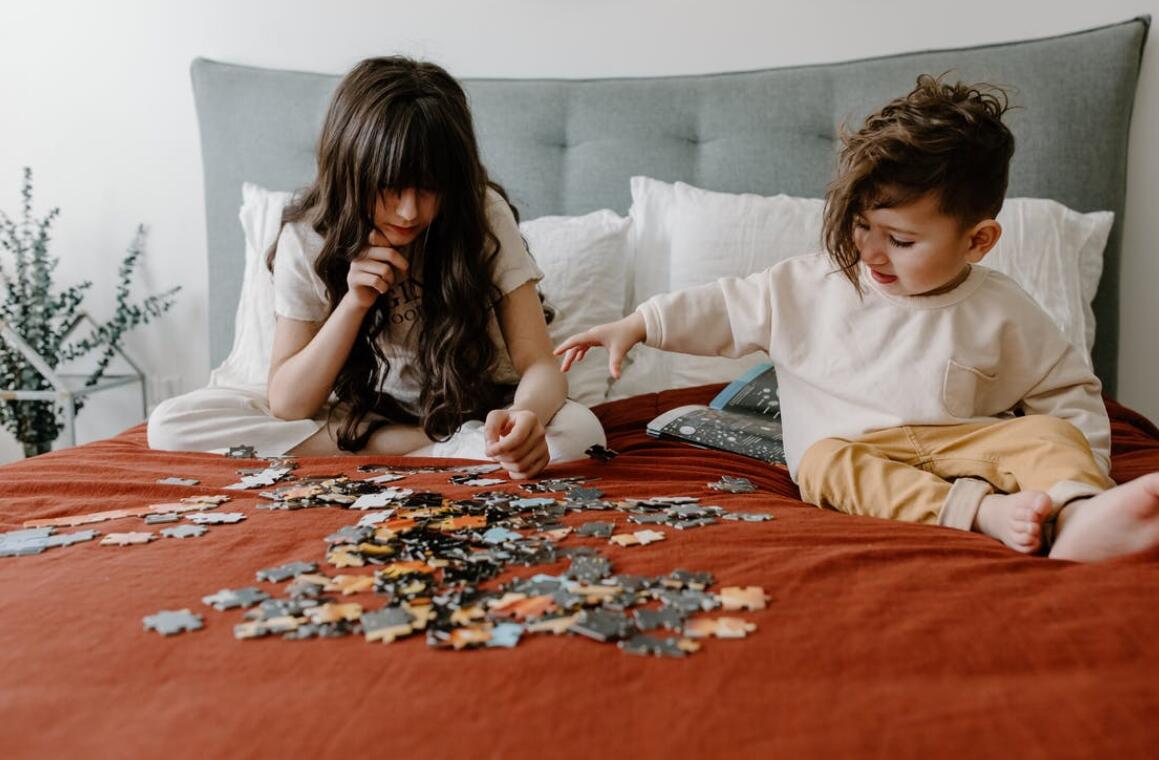 Jigsaw puzzles
When people hear puzzles, they immediately think of the classic jigsaw puzzles. And no doubt, they are one of the most fun games that can be played individually as well as in a group. They are also known as floor puzzles because you start assembling them directly on the floor or table since they are without a frame. Each puzzle is distinctive and has a unique shape which determines the difficulty when building them. They can be rectangular, square, or round.     
There are a lot of different types of puzzles with a different number of pieces that are challenging for the brain. They come in a variety of sizes which can range from 300 pieces to up to 40,000 pieces. Among the most popular ones are those colorful 500 piece puzzles with cartoon heroes, also known as "family puzzles". Although a bit more challenging to younger children, it is best to build them with a partner. These are very popular because they have interesting pictures and many pieces, so it can take up to a week or more for someone to assemble the entire puzzle.
Nowadays, three-dimensional jigsaw puzzles are very popular as well, and some are made of wood or styrofoam. Among the most famous 3-D puzzles is a globe made of plastic. There are even puzzles without a picture. But these are very challenging, and to be honest picture puzzles are so much more fun!
Inset puzzles
These puzzles are mainly designed for toddlers. With these kinds of puzzles, your child will develop cognitive skills, motor skills, and social-emotional skills. The puzzles have various shapes and pictures that make them appealing to children.     
Some of these puzzle types are knob puzzles, chunky puzzles, and peg puzzles. The number of pieces varies from 3 to 26 pieces, depending on the age of the child. For example, 3-8 pieces are for babies and young toddlers, 4-12 pieces for toddlers, and 8-26 pieces for toddlers and preschoolers. Instead of using a smartphone to keep your child busy, like most people do these days, you can give them an inset puzzle and let them get immersed into it. It will not hurt their eyes and will healthily help their brain development.
Puzzles with problem-solving or matching will help your child with cognitive skills. Puzzles like manipulating pieces to fit together will help with motor skills. By building different puzzles your child will practice persistence and patience which helps with social-emotional skills. Plus, if you want to spend quality time with your toddler and be amazed at what they can do, try solving puzzles. It's a win-win situation.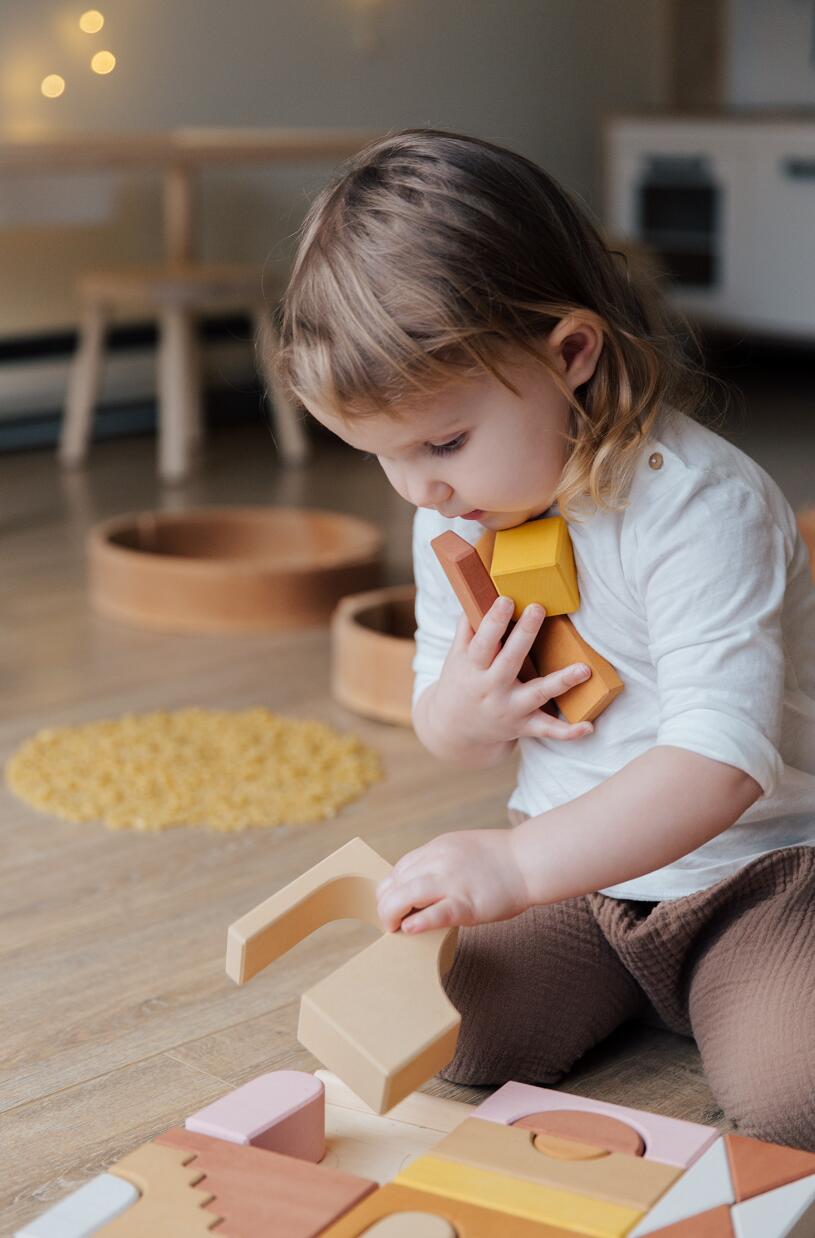 Spot the difference and connect the dots
These puzzle games are so easy and fun that every child will love them. You can find them in magazines, or you can print pictures from the internet. However you do it, make sure to change them from time to time. What seemed difficult at the beginning can become boring once they've figured it out. Change it up a bit and give them more complex and difficult pictures to spot, or dots to connect.
Spot the difference is a puzzle game where you put two similar pictures with slight differences and have your child find those differences. If you are feeling artistic, you can even draw pictures yourself. What's important is that your child will practice their cognitive skills by engaging them to spot the differences in the two pictures. A similar game to this one is finding the hidden object. It is similar because you have to find a particular object hidden in the picture. A very famous "find the hidden object" game is Where's Waldo. Everyone who played it knows how difficult it was.       
With "connecting the dots" your child will be able to practice numbers and also feel like they are drawing a picture. If you put complex pictures, it will be even more fun and they might get immersed into the game for an hour or so.
Final thoughts
Even though puzzles are most often a form of entertainment, they can be a great way to practice logical and mathematical problems. There are many puzzle games one can choose from, but the simplest ones are mentioned above. 
If you don't want to waste too much time thinking about what new game is popular among children, these are some of the best choices. Everyone played them when they were young, and why do we have to only introduce new games to our kids, when we can teach them some of the best puzzle games of all time? 
Jigsaw puzzles are most people's favorite choice, because simply – they are a classic. You can never go wrong in choosing them. Lastly, don't forget that getting your kids to play games as a habit will help in keeping their minds active and fresh at all times. Just pay attention to choosing the right ones!