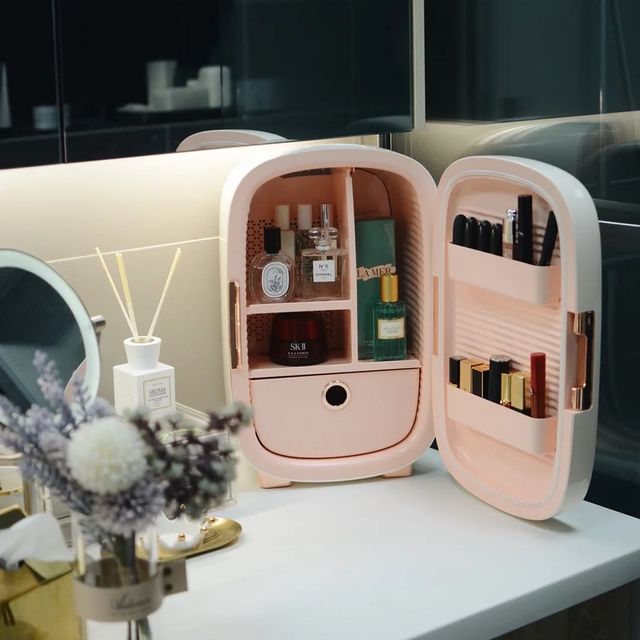 High-tech tools are carrying the future of the beauty industry. Over the past few years, beauty and skincare devices had become more prominent and accessible, especially when many of us had to resort to at-home solutions. From lasers and contouring gadgets to skincare fridges,  these products are changing the game.
That said, the stakes are higher if you're planning to upgrade your beauty arsenal because these devices don't come cheap. You'd want to buy something worth every penny, which is why we've rounded up the most raved about gadgets to add to your vanity, whether it's a simple facial roller or a microdermabrasion device. Read on to learn more about the beauty tools that will revolutionize your regimen.
Beauty Fridge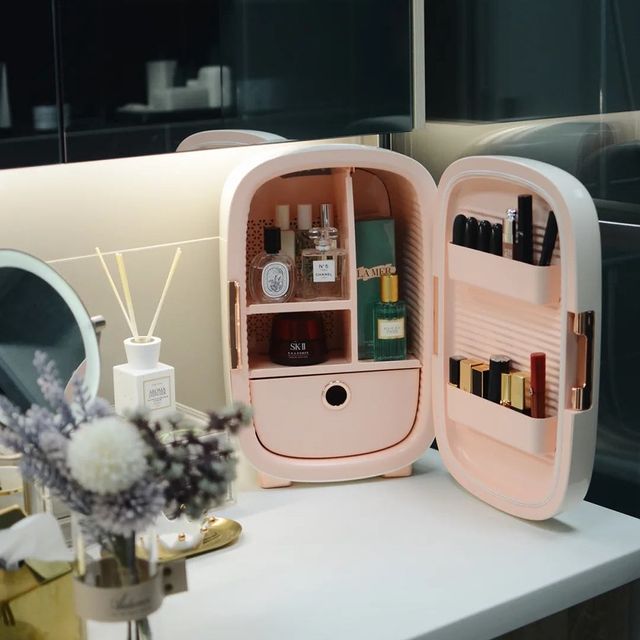 Skincare fridges are designed to store your products and keep them cool until the next use. If you feel weird stashing beauty items in your regular fridge next to some condiments, maybe it's time to pick one up.
Many dermatologists will argue that a skincare fridge is unnecessary and just a mere 'marketing gimmick.' However, there are prescribed medicated creams in dermatology that need refrigeration. These include vitamin C serums and eye gels.
Here are our recommendations:
Lumina Pro's beauty fridge for skincare has a capacity of 10L, allowing you to store many items like cleansers, serums, moisturizers, and more. Pop all of your favorite products in the fridge and watch your skin wake up in the morning.
This skincare fridge from Makeup Fridge provides you with an easy way to store and preserve your skincare items. It features two removable shelves and two temperature settings (cold/warm), so you can keep any beauty product.
Facial Toning Device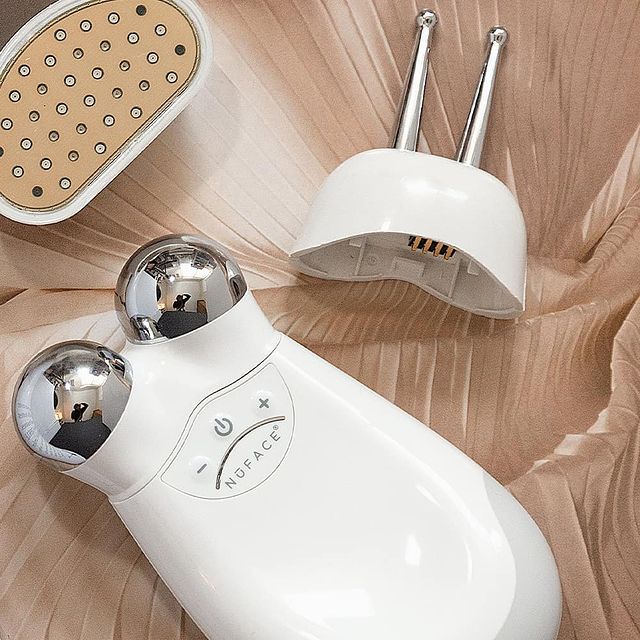 NuFACE Mini Petite Facial Toning Device, Mini Device + Hydrating Leave-On Gel Primer, Handheld Skin Care Device to Lift Contour Tone Skin + Reduce Look of Wrinkles, FDA-Cleared At-Home System
Most facial toning devices use microcurrents to tighten and smooth the muscles and connective tissues in the face. They increase cellular activity, reducing wrinkles. What makes them so popular among beauty enthusiasts is the pain-free experience. It's also user-friendly, which means you can easily do it at home.
According to dermatologists, results vary from person to person. Some may see noticeable results after one session, while others may take days or weeks. Patience is an important factor when dabbling with at-home skincare devices, especially facial toning ones.
Here are our recommendations:
The NuFACE Mini Facial Toning Device is clinically tested for improved facial contour, skin tone, and reduced wrinkles in as little as five minutes a day. Compact and convenient, it's the perfect starter kit or for travel on the go.
The ZIIP Nanocurrent Device utilizes both nano current and microcurrent to deliver skin that gets better every time you use it. It's the first app-connected, at-home beauty device and is pre-loaded with the Energize treatment, an all-encompassing rejuvenating and preventative program for all skin types.
Facial Ice Globes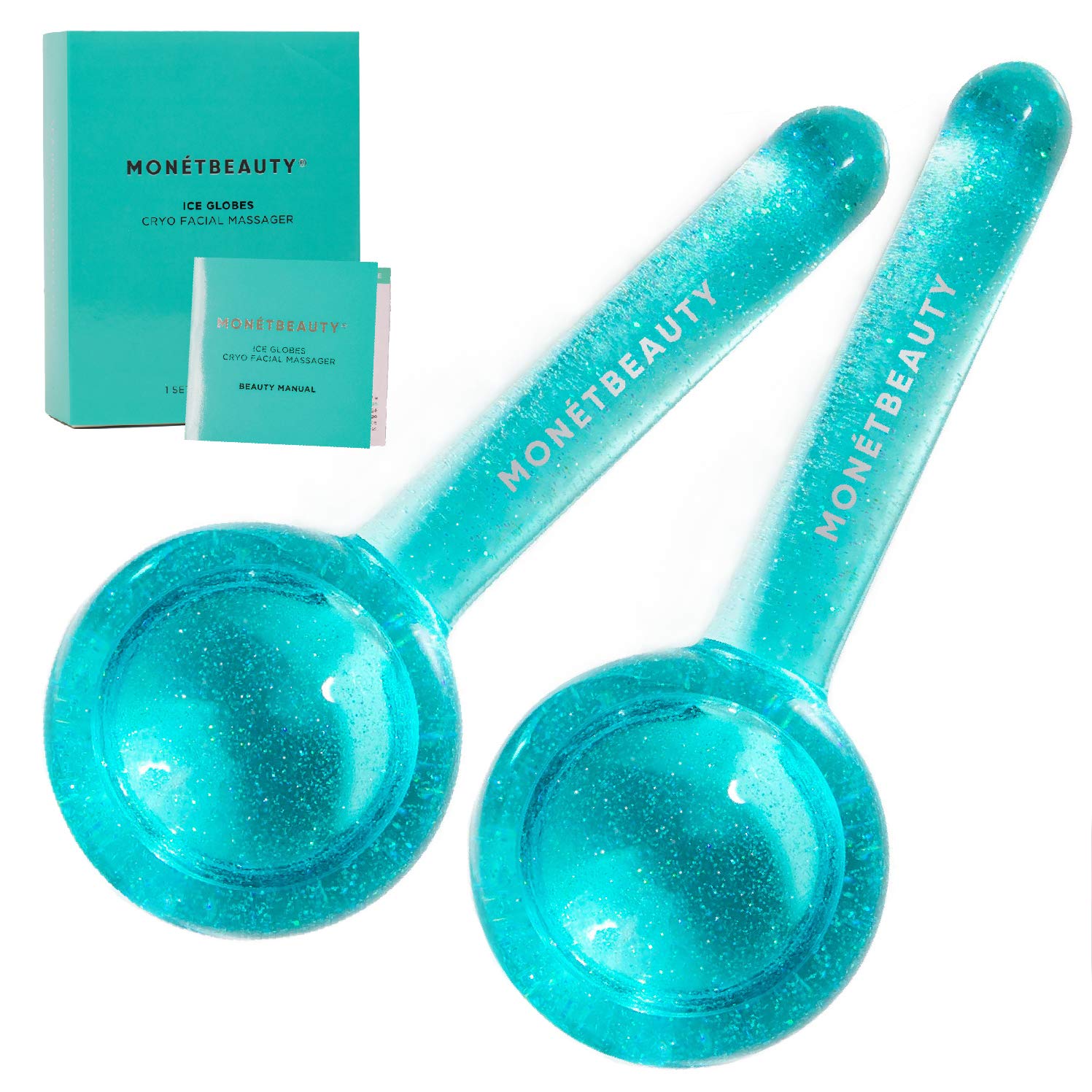 This celebrity- and derm-approved beauty tool is more powerful than you think. Remember that beauty hack where you put spoons in the freezer to calm down your under eye bags? Ice globes work similarly but to an elevated effect. The benefits include minimizing puffiness and inflammation, helping lymphatic drainage, and reducing redness.
Here are our recommendations:
Get the ultimate at-home facial experience using The Skin Freeze's Beauty Globes from Lumina Pro. Use them with serums on your skin, assisting in absorbing vital active ingredients from your skincare routine and promoting lymphatic drainage.
The Original Blue Ice Globe Facial Massager from Aceology removes under eye darkness and puffiness, eliminates redness, reduces pigmentation, stimulates circulation, and oxygenates the skin.
LED Mask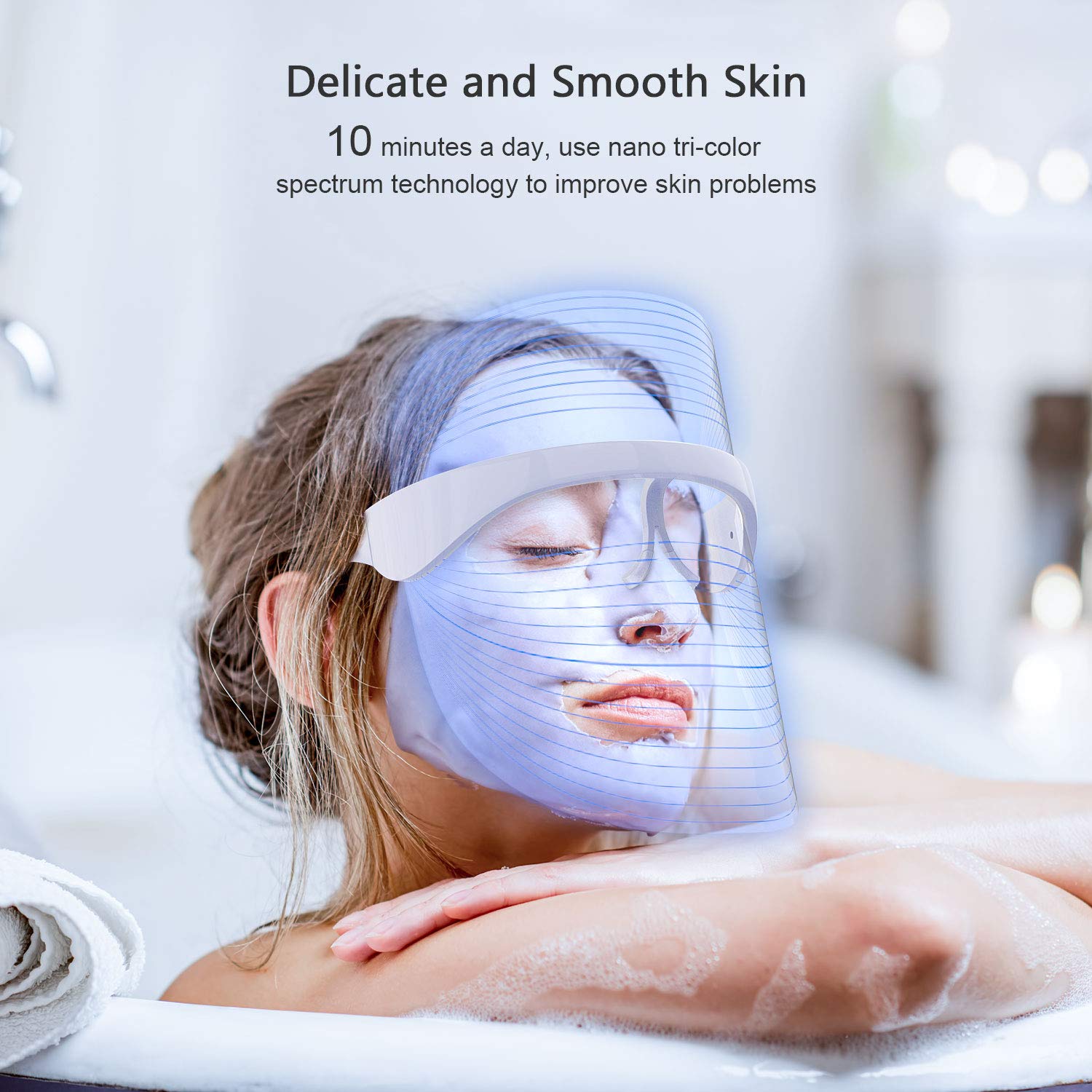 If regular face masks were to exist in the future, this is it. LED masks emit various wavelengths of light that target different skin concerns. For example, blue light is good for killing acne-causing bacteria. At-home options are more affordable than in-office treatments, but make sure you're also protecting your eyes to avoid any damage.
Here are our recommendations:
The LED mask from Lumina Pro features hands-free technology. It can increase circulation with three colors or wavelengths, promote collagen and elastin production, kill acne-causing bacteria, and soothe irritation.
The portable Déesse Pro Express mask offers professional-grade facials in as little as 10 minutes. This convenient, pocket-sized mask boasts a one-stop-shop treatment mode that uses and focuses on two unique wavelengths to boost elastin production, stimulate collagen, and improve circulation. The result? Lesser fine lines and improved cells for dewy, youthful skin.
Step up your skincare routine
There's no doubt that investing a little in your skincare routine is worth it. It all ties in with you wanting to take better care of yourself, and that includes looking your best! And with these beauty devices at your disposal, you can achieve glowing skin without leaving the house.