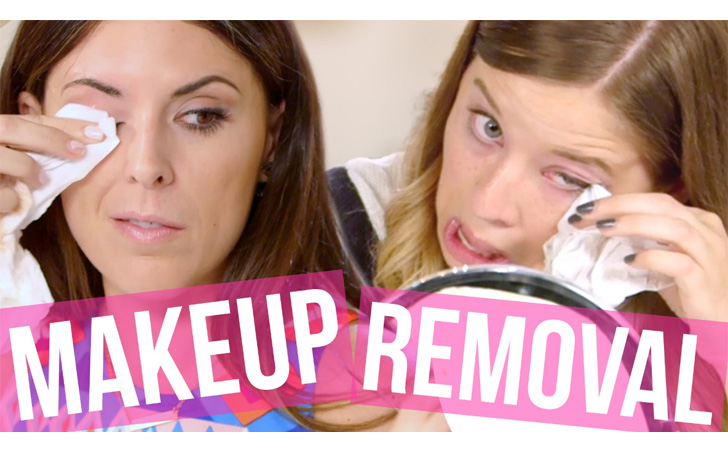 Removing your makeup at the end of the day is a must! You want to always remove all of your makeup before you go to bed. The reason being that makeup clogs your pores and if you go to bed with it on. It can cause large pores, acne and even premature wrinkles. You want to add a good makeup remover to your everyday facial routine.

If you have sensitive skin you know how hard it is to find a makeup remover that will not only remove your makeup but also not dry out your skin. Makeup removers typically contain some sort of alcohol. These makeup removers do not. As they were specifically formulated for sensitive skin. Here are the 5 best makeup removers for hypersensitive skin that will not dry your skin out or cause you any redness.  
5. 

Burt's Bees Sensitive Facial Cleansing Towelettes with cotton extract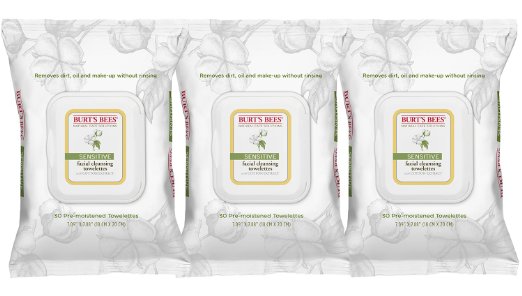 When you think of a facial cleansing towelette you may think about a cleansing wipe that is not as moist as you would like as it happens very often with multiple other brands. These towelettes are very moist and hydrating to your skin. Once you use this towelette to remove your makeup or simply give your face a refreshing wipe you will feel the difference.

After utilising them your face feels and looks cleaner. With these wipes you never have to be concerned about them causing redness or any allergic reaction as they are hypoallergenic and contain cotton extract. The cotton extract will hydrate your skin while it removes any dirt and makeup.
4. 

Mary Kay Oil-Free Eye Makeup Remover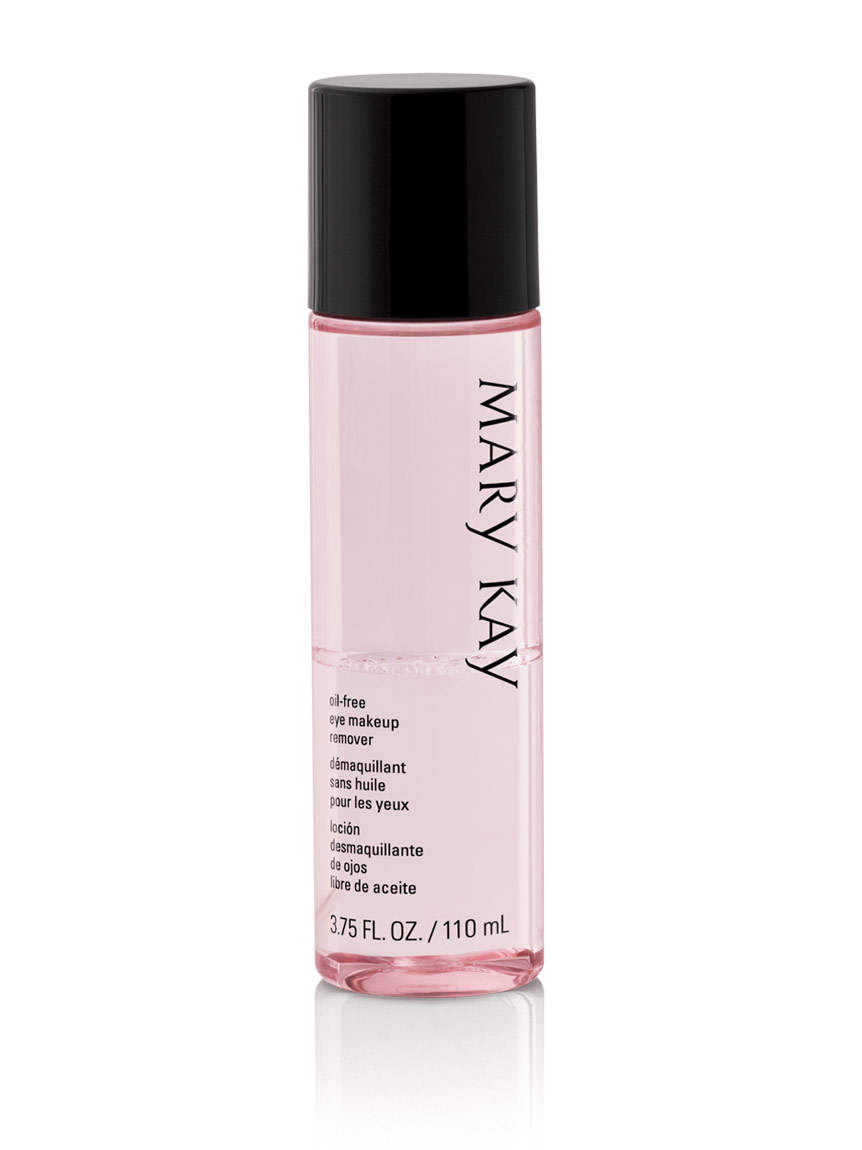 Finding a good eye makeup remover can be a very challenging task. The reason being our eye area is highly sensitive so any product that contains harsh chemicals or alcohol can irritate your eyes. Irritated eyes will get red, cry and can even become swollen. To prevent that from happening you want to use a eye makeup remover that is gentle and fragrance free like this one.

An eye makeup remover like this one will remove all your eye makeup with one to two simple wipes. You never want to rub your eye back and forth as this can cause premature wrinkles. So what you want to do is take a cotton pad apply a little bit of this and swipe your eyes gentle. You will immediately see your eye makeup transferred onto the cotton pad and no long on your face.
3. 

Aveeno Ultra Calming Makeup Removing Wipes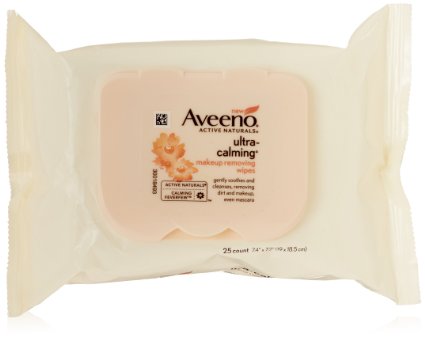 Aveeno has been known to be one of the leading companies when it comes to products created specifically for sensitive skin. Their formula is made with gentle ingredients such as honey, oatmeal and chamomile to name a few that will help calm your sensitive skin.

Sensitive skin tends to become irritated when heavy products are used on them or when you are using a product that contains lots of alcohol. You want to use a facial wipe that contains little to no alcohol. With this facial wipe you will be able to remove all dirt, oils and makeup with one simple step.  
2. 

Bioderma Sensibio H2O Micelle Solution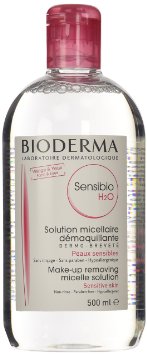 If your sensitive skin tends to break out or burn when you use a face wipe you may want to use something like this. This is a micelle solution what this means is it is a makeup remover that is water base. A water base makeup remover will remove all of your makeup while giving you a toning effect on your skin. Unlike other makeup removers this makeup remover can be used on your eyes to remove all your eye makeup.

Eye makeup can be difficult to remove because of so many products that we use. Especially if you use anything waterproof. If you use any waterproof product on your eyes you know how challenging it can be to remove it effectively without any trace of it left behind. This solution will remove all your eye makeup in one swipe without the need of going over it again.
1. 

ELUME Makeup Remover ~ Set of 2 Pink Make-up Cloths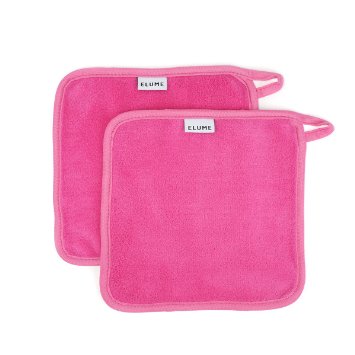 Makeup remover cloths that remove all your makeup with just the need of water is the way to go if you want to rid your face of any product in the easiest way possible. These cloths are perfect for everyday use of heavy makeup. They remove all of your makeup and leave your skin feeling clean.

A clean feeling is exactly what you want when you remove your makeup. With these cloths you will not need to use any product on them as water does the trick. They also work great if you are traveling and need a product that will remove your makeup quickly without needing to add anything to them.
When it come to sensitive skin it can be difficult to find a product that will remove your makeup without upsetting your skin. These products will leave your face feeling fresh and clean without a trace of makeup after you have used them. Please share with us your favourite makeup remover below.