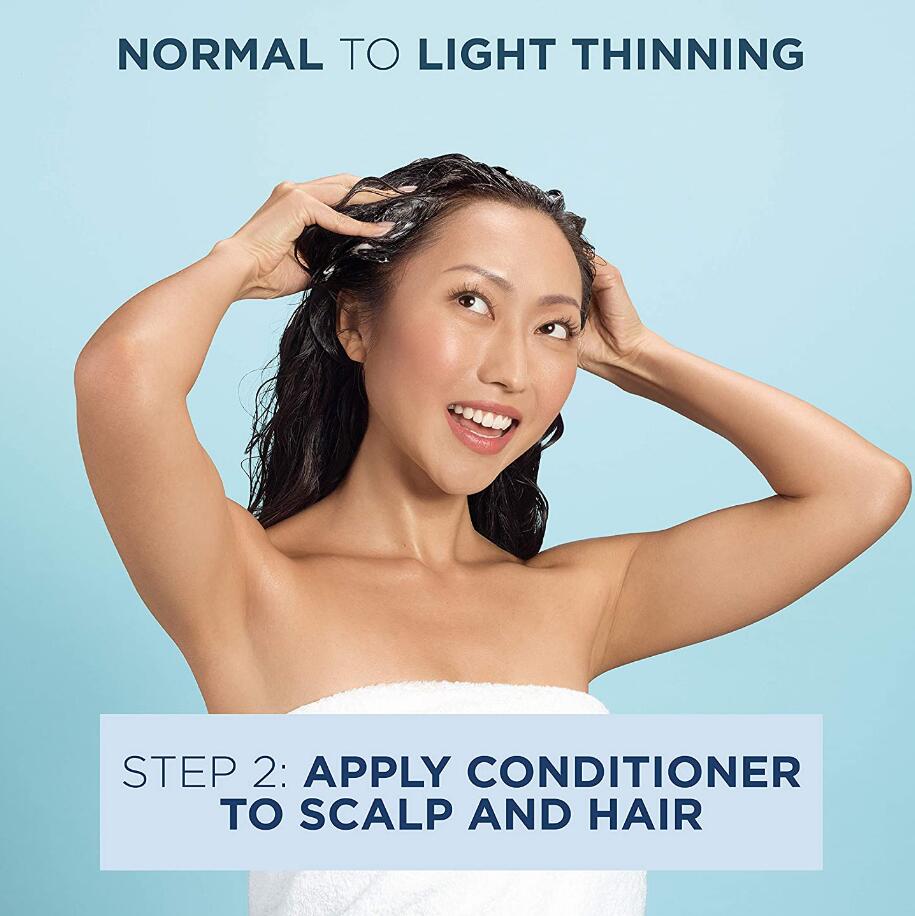 Solutions For Normal To Thin Looking, Medium To Coarse Hair
Even medium to coarse hair can appear thin looking, for both men and women of all ages. And no single cause is to blame. Often genetics and life stages trigger thin-appearing hair. Heredity, lack of protein, environmental factors, health issues and medications are just a few culprits in thin looking hair.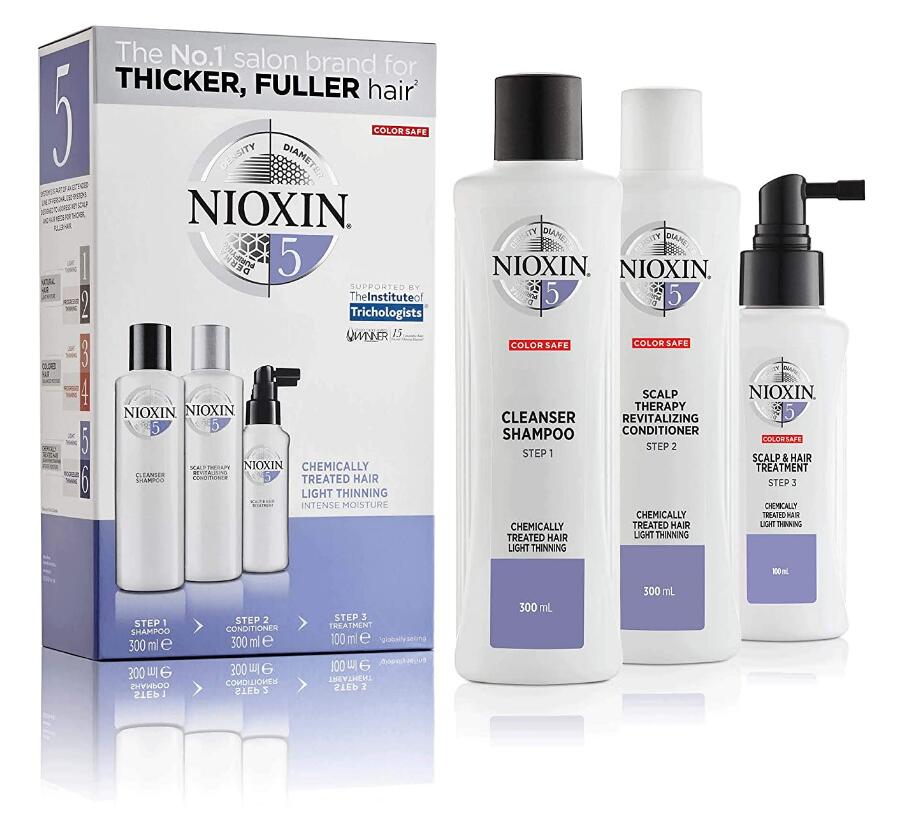 The causes vary just as much as types of hair that experience thinning or loss – and hair loss can occur in every hair type. The same factors that impact hair loss can result in dry, coarse hair and can present itself in both natural and color-treated hair.
Designed specifically for normal to thin-looking, medium to coarse, natural or chemically-treated hair, NIOXIN System 5 provides moisture balance and delivers smoothing control to hair by treating the root cause.
Including a moisturizing cleanser, smoothing conditioner and a leave-in treatment to refresh the scalp, NIOXIN System 5 provides five effects for thicker-looking hair:
Reduces hair loss due to breakage
Delivers denser-looking hair
Amplifies hair texture
Strengthens hair against cuticle damage
Cleanses excessive sebum from scalp
The NIOXIN three-part system uses cleansers to help remove follicle-clogging sebum, fatty acids and environmental residues from the scalp skin and hair. Conditioners help provide hair resilience and control moisture. Its powerful skincare approach helps to boost fuller-looking, moisturized hair. To combat hair loss due to damage and breakage, NIOXIN Smoothplex technology incorporated in System 5 uses silk amino acids, kukui nut oil, and protective conditioning agents.
This amazing formula helps provide moisture balance and smoothing control and reduces hair loss.The thinning effects experienced in medium to coarse hair – natural or color-treated – can be addressed with the right products and treatments. And NIOXIN hair system kits get results with its skincare approach to thinning hair.