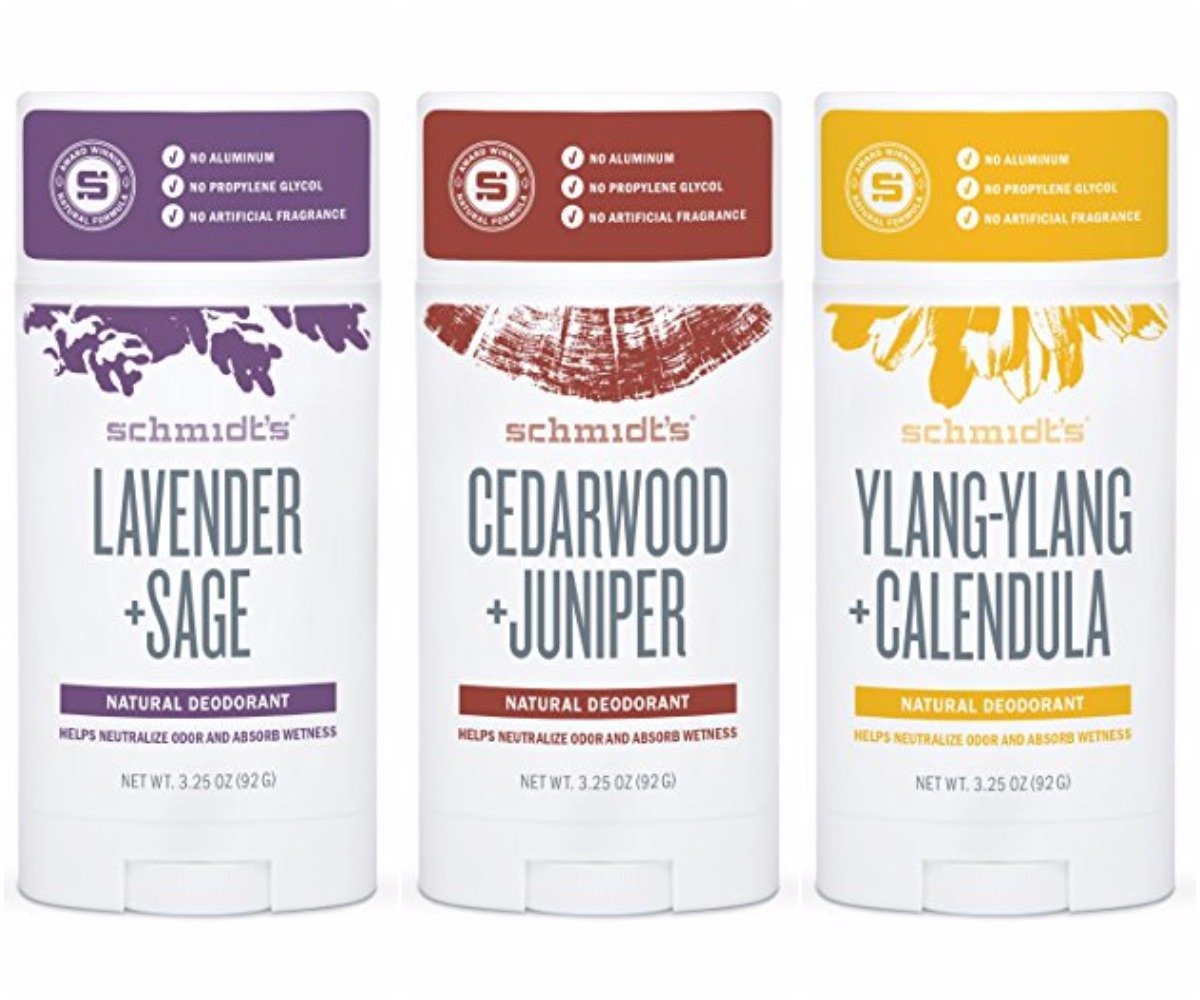 Many mainstream deodorants are chock-full of artificial chemicals and fragrances that help them stave off odor and keep your pits cool, dry, and fresh. However, some of these unnatural chemical ingredients can be very harmful to your skin and health. A few of the most toxic ingredients that are present in many conventional deodorants include parabens, triclosan, steareths, and aluminum. If you have sensitive skin, these unnatural ingredients can lead to itchy skin and painful redness and irritation. They can also clog your pores and lead to breakouts and ingrown hairs.
Deodorants that are made with a blend of all-natural ingredients are much safer for your skin and overall health than any mainstream deodorant. Unfortunately, many natural deodorants aren't as effective as you'd like them to be. Many women make the switch to natural deodorants only to return to conventional formulas when the natural option they chose doesn't keep sweat and odor away. If you can't decide between the toxicity of conventional deodorants and the inefficiency of natural deodorants, consider one of these three natural deodorants that actually work.
1. Schmidt's Natural Deodorant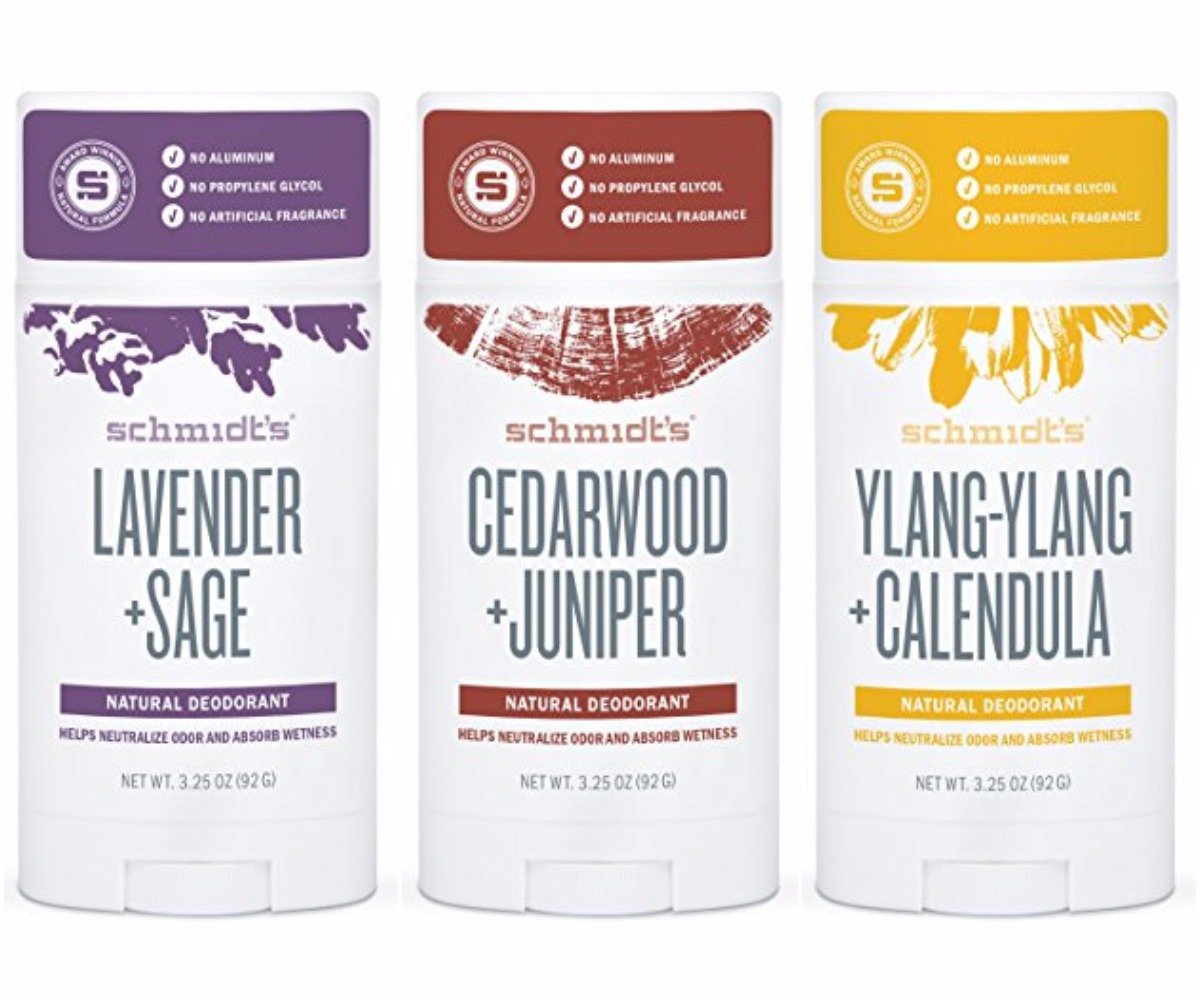 Schmidt's Natural Deodorant is packaged into a solid stick formula just like traditional conventional deodorants. Unlike conventional deodorants, however, this stick formula does not include any aluminum, parabens, phthalates, or other common toxins. It applies smoothly and naturally neutralizes odor and absorbs moisture for an all-day fresh feel.
One complaint about natural deodorants is their lack of scent. Because they don't include any artificial chemicals, most natural deodorants are fragrance-free. Unfortunately, this lack of fragrance also allows your natural body odors to come through as the day progresses. Schmidt's formula is completely natural. However, it comes in a wide variety of light, pleasant scents including lily of the valley, rose and vanilla, bergamot and lime, lavender and sage, and many more. No artificial fragrances are used in this natural deodorant. In fact, its scent derives entirely from natural essential oils.
2. PiperWai Natural Deodorant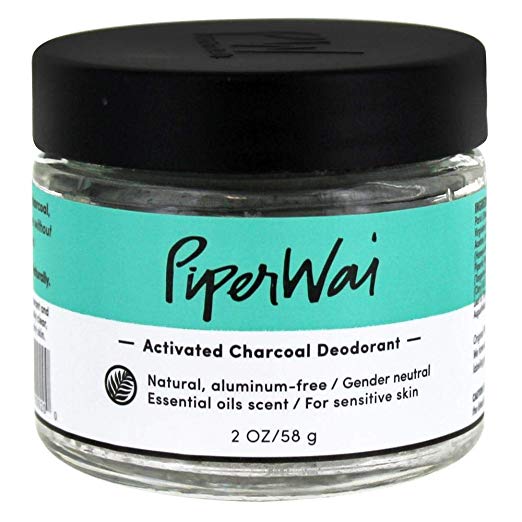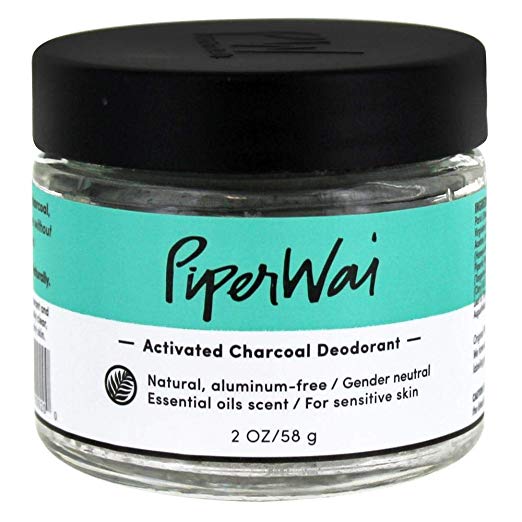 This all-natural deodorant formula from PiperWai has a charcoal base that keeps odor and perspiration away from your armpits without the help of any unnatural ingredients that clog y0ur pores. Its activated charcoal acts as an absorbent that sucks up moisture. It also creates a natural pH-balanced environment that eliminates odor to keep your skin cool, dry and fresh-smelling.
The creamy texture of this deodorant rubs smoothly into your skin without leaving behind residue that can stain your clothes. Skin-conditioning ingredients including coconut oil, vitamin E, and shea butter in this gentle formula also soothe and soften even the most sensitive skin.
3. Ursa Major Hoppin' Fresh Deodorant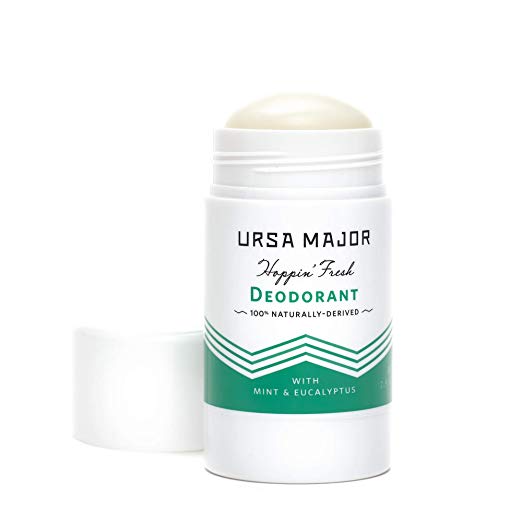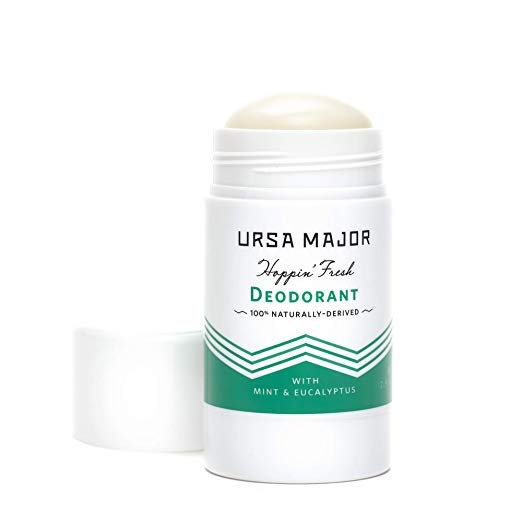 Ursa Major's natural deodorant formula is award-winning. Its compact stick formula is smooth and easy to apply. It also lasts for up to four months even with daily use.
A unique blend of hops, aloe, kaolin, eucalyptus, baking soda, and a special probiotic enzyme are the all-natural active ingredients in this deodorant. They work to eliminate odor-causing bacteria and keep your skin cool and dry all day long.