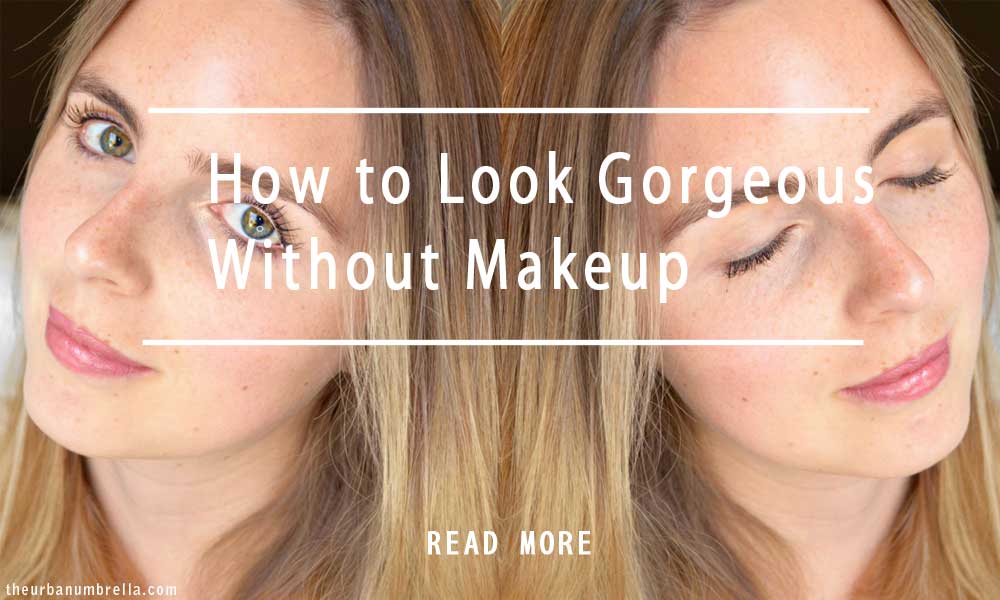 Makeup is a great, fun way to improve your appearance on a daily basis. It makes you look more put together and, if you use it right, it can enhance the existing beauty of your natural features. All in all, makeup is a useful tool that can transform your look and significantly increase your self confidence. However, you should not feel like you always have to wear makeup in order to feel good about yourself. Makeup should be a tool that you use to maximize your natural beauty, not cover it up.
There will always be times throughout your life when you can't wear makeup. Whether you're staying out of town and forgot your makeup at home or you woke up late and have to sacrifice your regular makeup routine, no-makeup days shouldn't ruin your mood. It is completely possible to look good without wearing makeup and still feel confident about your appearance. Looking gorgeous doesn't depend upon a full face of makeup. Your natural beauty can still shine even when it isn't enhanced by foundation and eyeliner.
No makeup makeup tips
1. Hydrate Yourself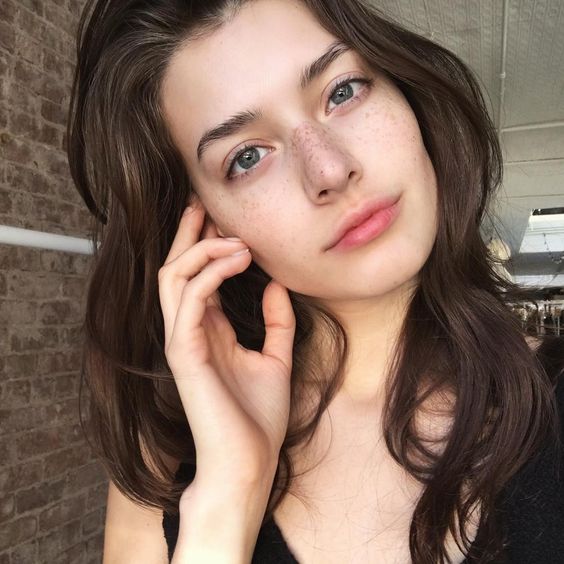 Hydration is key to looking great without wearing any makeup. Most women use skin makeup, including primer, foundation, concealer, and other products, to even out their skin tone and cover up any breakouts or other blemishes.
Drinking enough water can have transformative effects on the appearance of your skin. Keep yourself sufficiently hydrated on a daily basis in order to eliminate skin discoloration and minimize blemishes. Make it an active goal to drink at least six to eight cups of water per day in order to stay hydrated and reap the benefits of proper hydration for your skin.
2. Keep Up a Skincare Routine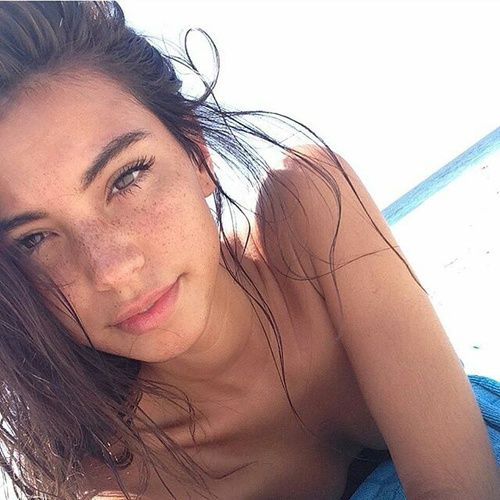 It is important to maintain a healthy regular skincare routine in order to keep your skin looking fresh and healthy at all times. Start by washing your face two times per day. In the morning and at night, use a mild, non-toxic face wash and lukewarm water. If you have to wash your face more than twice per day, try to rinse it without using soap in order to prevent irritating your delicate skin.
Moisturizing is also key to a healthy skincare routine. Moisturize twice per day. Use a light gel moisturizer in the morning and a heavier cream at night to keep your skin plump and hydrated.
3. Eat the Right Foods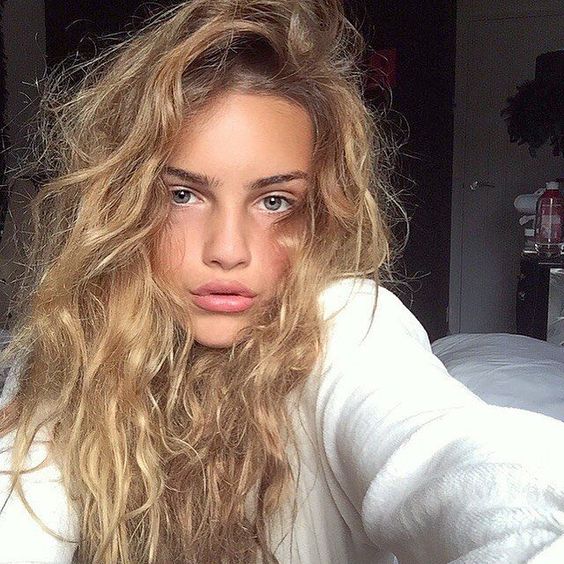 Maintaining a healthy diet is important to keep your skin, lips, and eyes looking the best that they can. Eat as little processed food as possible and consume as much fresh, raw fruits, vegetables, and proteins as you can.
4. Groom Your Eyebrows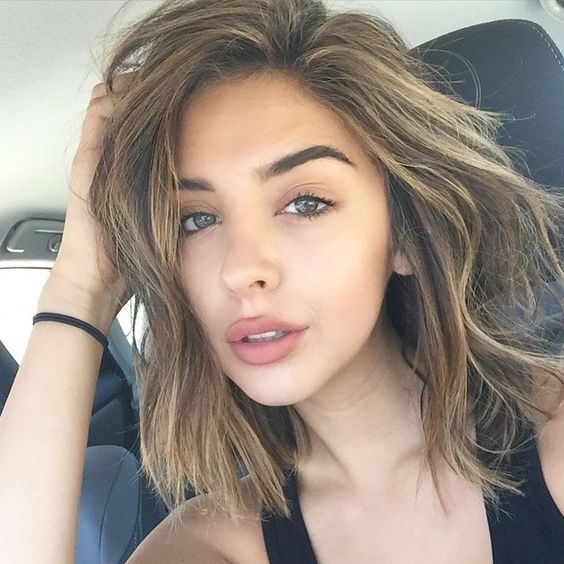 Keep your eyebrows groomed in order to make sure that they look presentable without gel, powder, or other enhancing makeup. Schedule a regular appointment to get your eyebrows waxed or threaded by a professional. These regular appointments will ensure that your eyebrows always look neatly trimmed and cleaned up.
In the intervals between your professional appointments, keep up the maintenance yourself by plucking stray hairs with tweezers. Just be careful not to over pluck your hairs.  Never try to shape your brows by yourself.
5. Lengthen Your Lashes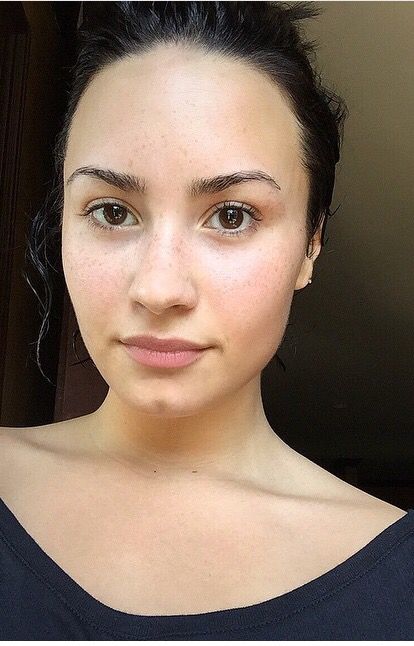 One of the main benefits of makeup is enhancing your natural features. Most women use mascara as a staple in their daily makeup routine to make their eyelashes appear thicker and longer. Mimic the positive thickening and lengthening effects of mascara without makeup by regularly applying an eyelash serum to your lashes.
There is no need to spend an exorbitant amount of money on a professional eyelash serum. You can create your own with standard household ingredients. Simply mix together a blend of petroleum jelly and jojoba oil to create your own serum. Apply it nightly to your lashes to lengthen and thicken them permanently.
6. Whiten Your Teeth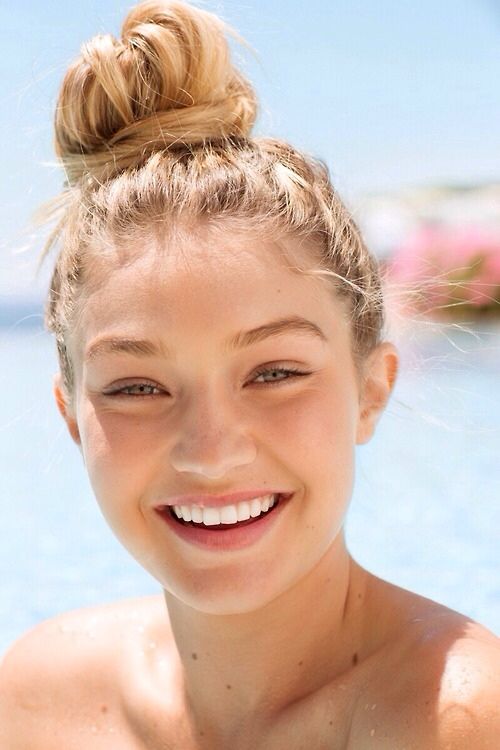 When you're not wearing makeup, your teeth become a major focal point of your face. Help your smile shine by whitening your teeth. Look into getting a professional bleaching kit from your regular dentist's office, use whitening toothpaste daily, or create a home whitening blend with a mix of baking soda and lemon juice.
7. Take Care of Your Lips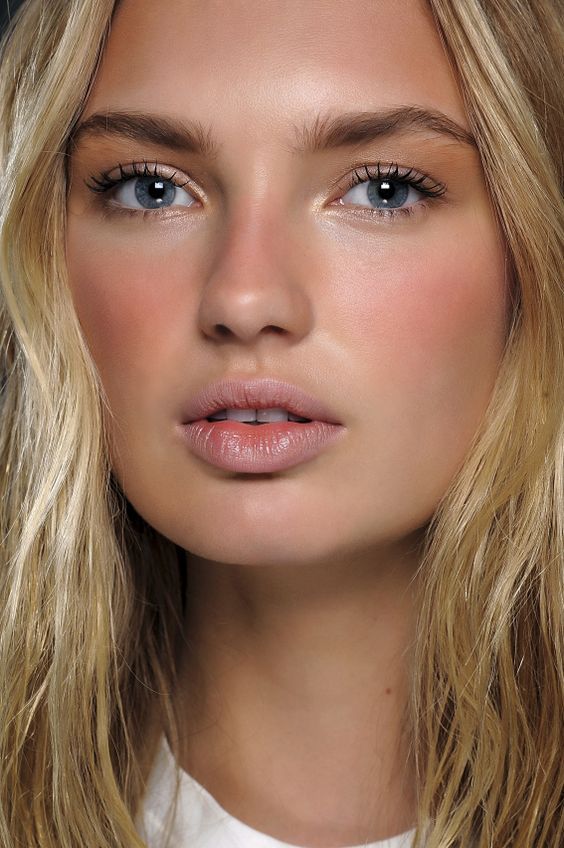 Take care of your lips to make sure that they appear healthy and vibrant with color without any lip gloss or lipstick on no-makeup days.
Keep your lips moisturized by applying a thick layer of high-quality lip balm to them every night before you go to bed. Also, make it a habit to exfoliate your lips once or twice per week in order to remove dead skin flakes from them and help them look and feel smoother. Massage a scrub of brown sugar and coconut oil into your lips with a toothbrush to exfoliate them easily and gently.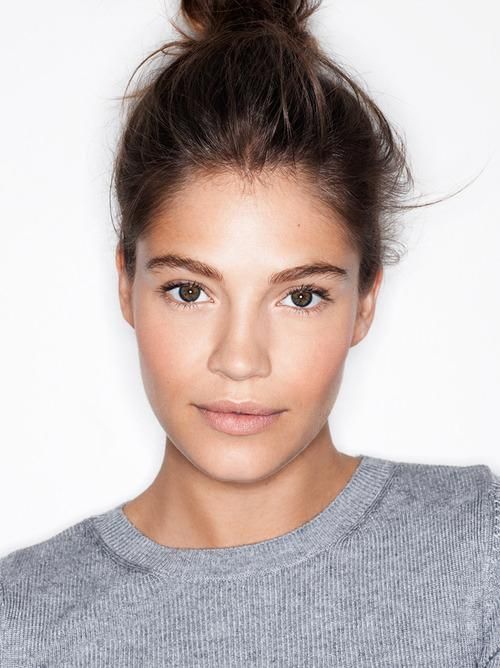 Don't underestimate your natural beauty. It's easy to look gorgeous without makeup. Just make sure to keep your natural features clean, neat, and healthy so that they look as good as they possibly can without any enhancement.
And here are some great no makeup quotes for you: