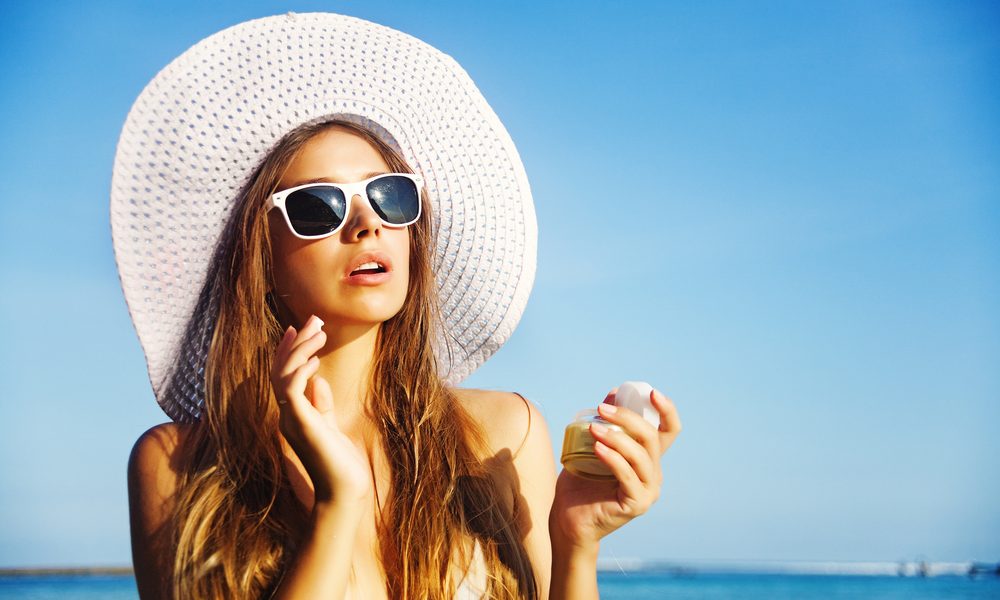 How many times have we all looked at a makeup look online and thought "there is no way i can do that!" The truth is with a few beauty tips and tricks you can pretty much turn into a professional overnight. Knowing a few beauty tricks will not only help you achieve the makeup look you want to achieve but it will also help you perfect what you already know.
Although, professional makeup artist have taken their time to hide their tips and tricks from us. You don't have to spend hours doing it either once you get the hang of it you will be able to hide what you dislike and bring out the features you love. We have put together 32 beauty tips that are sure to help you achieve the perfect look quickly and effectively everyday.
32.

Reuse Plastic Spoons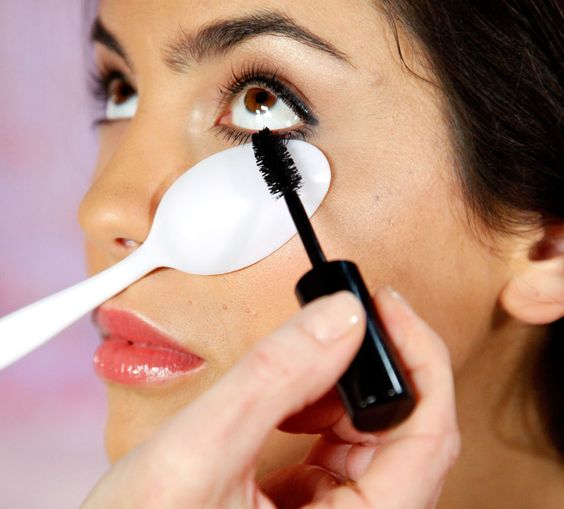 Applying mascara to your lower lashes can be somewhat difficult as sometimes we will get some on the skin on the bottom of the lashes. That is when a plastic spoon will come in handy. Place the spoon on the bottom of the lashes before you apply mascara to prevent you from getting it on the skin and give you a more even application. Not only that but it will help your lashes appear thicker and fuller once you are done.
31.

Scotch Tape Eye Stencil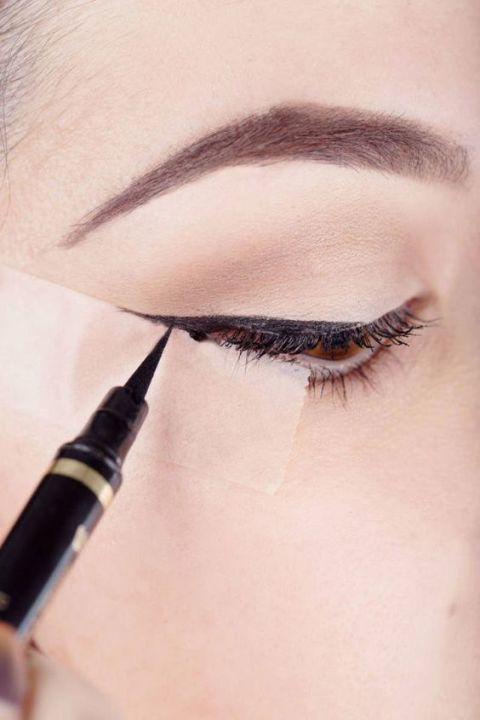 This everyday household item can be transformed into the perfect eye stencil. It can provide guidance to you in applying shadows and liners. Especially if you are trying to achieve a cat eye look. Using scotch tape at the corner of your eyes can help you achieve even looks on both eyes. The key is placing the scotch tape on the tops of your hand removing the stickiness a little bit and then placing it on the sides of your eyes and  you are ready to go.
30.

Prepare Your Lips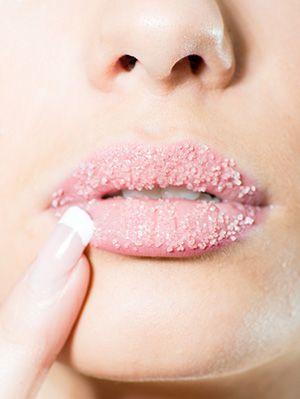 Lipstick can be almost drying on your lips. Especially if you use liquid lipsticks often. They have a tendency to draw out the moisture out of your lips and make them dry and flaky. The key to always having smooth lips regardless of how much lipstick you use is exfoliating your lips often.
By exfoliating your lips you will be removing the dead skin and bringing your lips back to life. You can purchase a lip scrub or create your own by mixing sugar, honey and coconut oil together. After you mix it together rub your lips gently with it and remove with warm water. Once you have done this your lips will look and feel smooth once more.
29.

Enhance your Eye Shape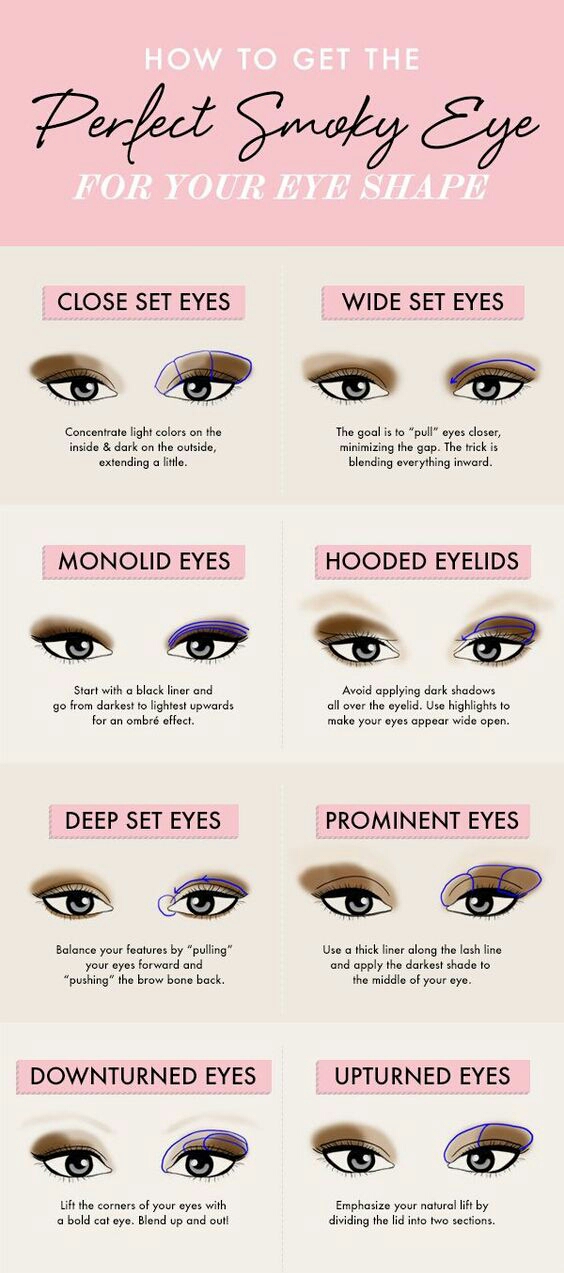 When it comes to your eye make up not only is your color choices important but the placement of the color and liner is critical as well. By changing where you place the darker or the lighter shades you will be capable of changing the appearance of your eyes. Make them appear wide, farther apart the options are endless once you figure out your eye shape.
28.

Make Eyeshadows Pop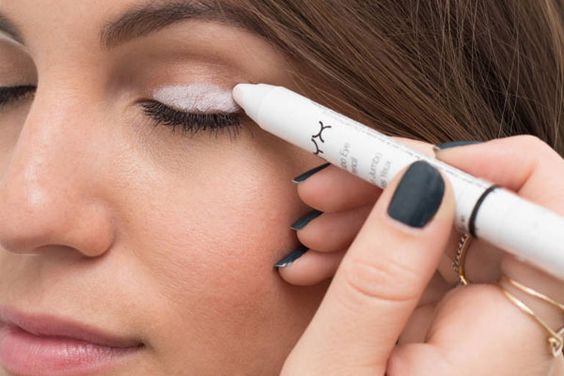 How many times have you bought a vibrant eyeshadow only to realize it applies kind if dull on the skin? The color did not appear as vibrant on you the skin as it does on the pan. The key is applying a white eyeliner on your lids as a base. When it comes to vibrant colors a white base will carry out the trick. Before applying the vibrant eye shadow, apply a white base and blend it out. Once it is blended apply your vibrant color on top and you are ready to go.
27.

The False Lashes Look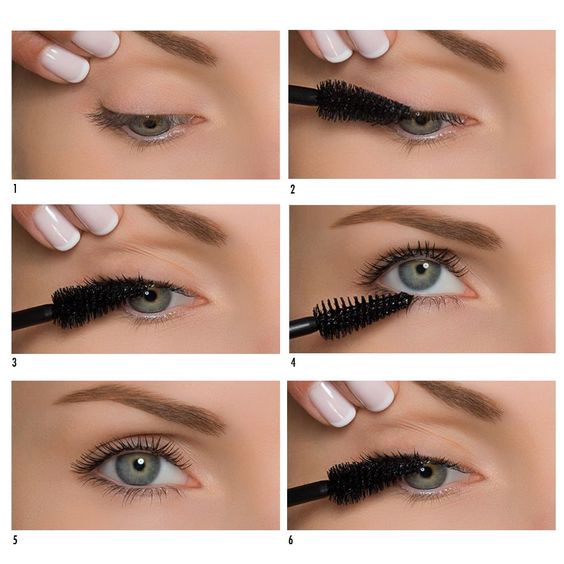 False lashes can be a pain to wear and let's not forget they are a pain to remove. However, we all love the voluminous, long lashes look because they open up our eyes and make us look more awake. Here are a few top tips to give you the false lashes look without the hassle. Follow these tips for amazing lashes every time
Get a mascara that has a thin wand- the thinner the wand is the easier it is to pick up all your lash hairs and curl them
Always curl your lashes before applying mascara- Always use a lash curler before you apply mascara to help give you a long lasting curl to your lashes.
Curl your top and bottom lashes- It is important to remember to curl your top and bottom lashes as the bottom lashes help give you the appearance of bigger eyes.
2-3 coats of mascara will do the trick- there is no need to constantly apply more than 2-3 coats of mascara. The more coats of mascara you apply the more clumped your lashes will appear.
26.

Instant Eye Lift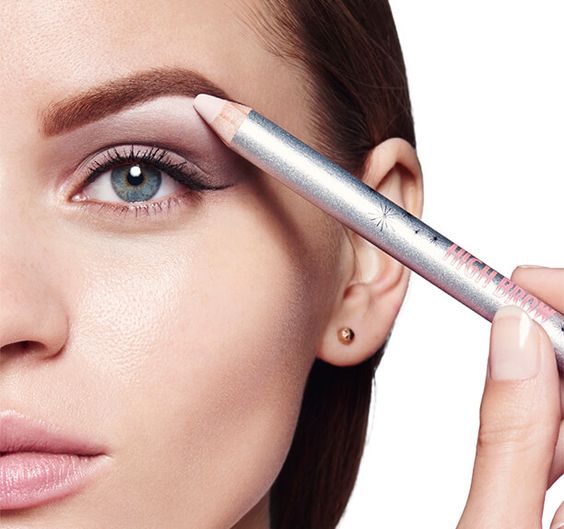 Have you noticed how some women tend to have the perfect arch in their brows. Their eyes always seem to appear much more open and awake than ours ever do. Well the trick is giving yourself an instant eye lift. Here's how to do just that. Grab a matte pink eyeliner and sweep it underneath your eyebrows than you want to blend it into the skin until it is undetectable.
What this does is it instantly gives you an eye lift without the hassle the lighter color arches your brows naturally and gives the illusion of a more lifted eye.
25.

Say Goodbye To Dark Circles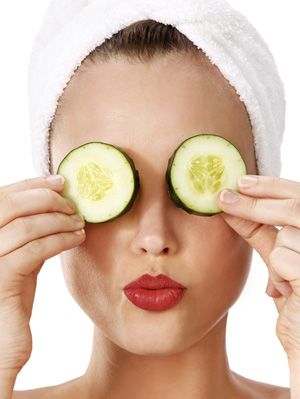 If you suffer from dark circles this tip will help you get rid of them once and for all. 20 minutes before you do your make up place a couple of cucumber slices in your freezer. After 10 minutes take them out and place them under your eyes where your dark circles are. You want to maintain the cucumbers in that area until they warm up about 10 minutes.
Once they are warm remove them and your dark circles will be diminished by 80%! The nutrients and vitamins in the cucumber plump up the skin and rehydrate your skin to diminish the appearance of dark circles.
24.

Downward Strokes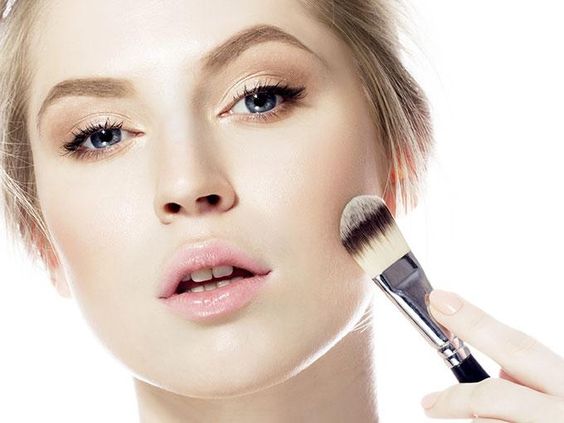 Although, you want to apply your moisturizer and face serum upwards to help prevent fine lines and wrinkles it is the complete opposite when it comes to foundation. If you use a makeup brush to apply your foundation you want to apply it in a downward motion. Most of us are born with peach fuzz on our face if you apply your makeup upward the peach fuzz will stick straight up so you always want to apply it in a downward motion.
23.

Eyebrows Frame Your Face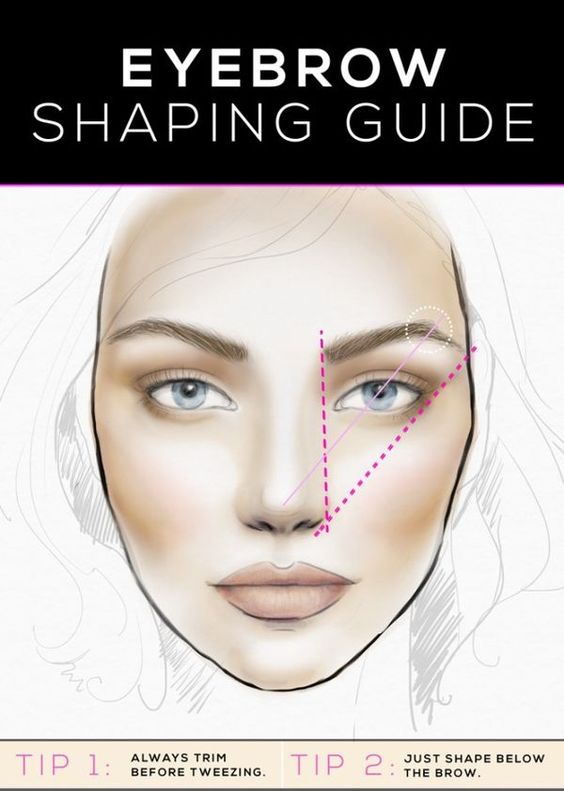 Many of us either ignore our eyebrows or pluck them until they are barely even there. The problem with doing either of those is you are not focusing on the frame of your face. Your brows frame your face so you want to create the perfect brow shape to enhance your face and bring out the features that you like about yourself.
The shape of your brows should be determined by the shape of your face. A rule to follow is the rounder your face shape is the less arched your brows should be. So focus on your face shape next time you go get your eyebrows groomed to achieve the best look for you.
22.

Repurpose Your Makeup Wands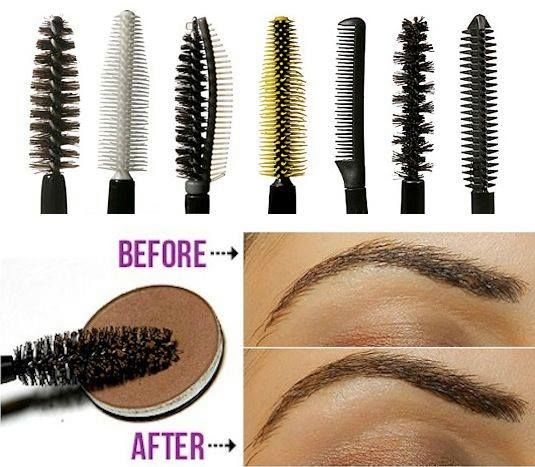 Many times after our mascara finishes we will end up throwing out the mascara wands and never looking back. However, did you know that your old mascara wands can actually be reused for some other beauty tips such as these.
Take your mascara wand wash it and spray a little bit of hair spray when you want to maintain your brow hairs in place. Or take a little bit of eye shadow on it and comb your brows to give you instant brows if you happen to have sparse or thin brows.
21.

Clump Free Lashes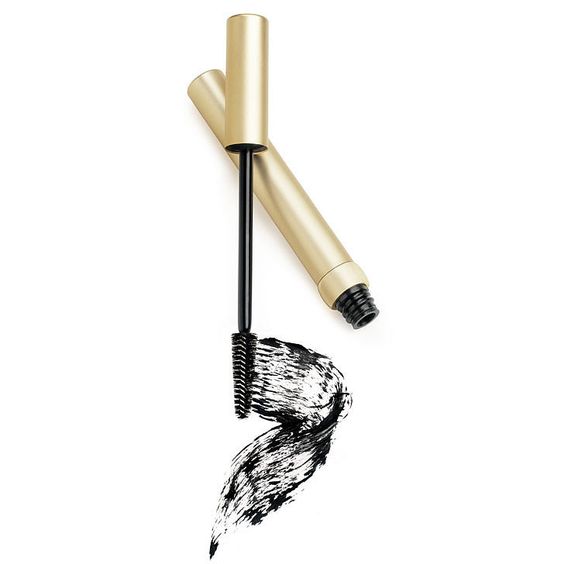 If you want clump free lashes you want to take your mascara wand and wipe it on a tissue before you apply it on your lashes. Seems like a waste however, when you first get your mascara wand straight from the tube you will notice that there is a lot of mascara on it.
By there being so much product on the wand you will end up with clump filled lashes. To prevent that from happening you will just need to wipe your wand first and you are ready to go.
20.

Conceal A Blemish Properly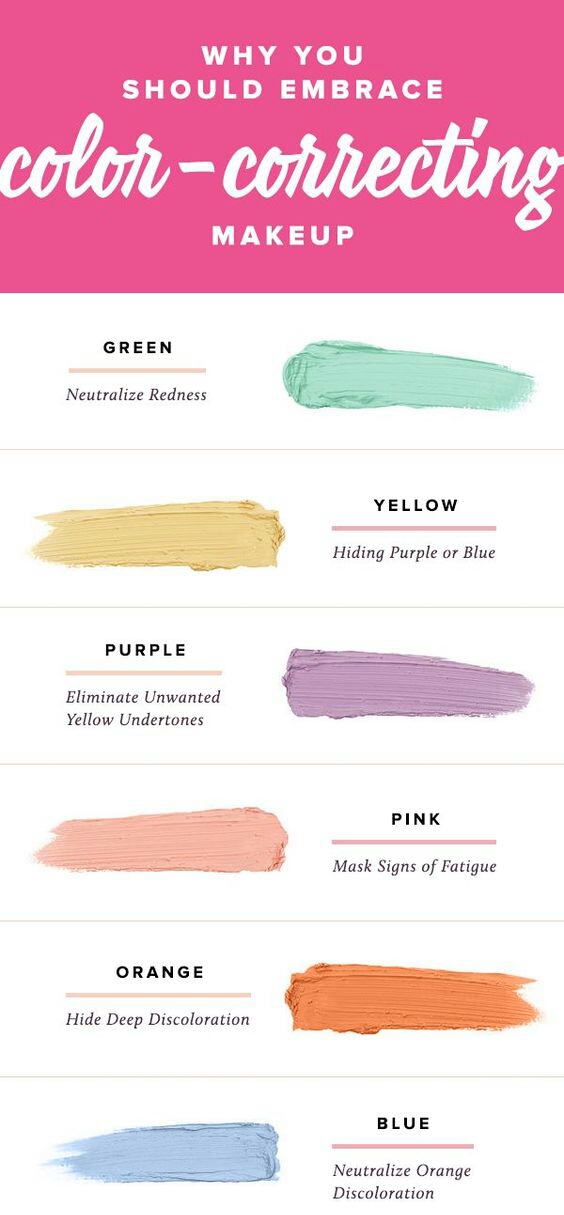 Many times we will end up with a red blemish on our face and a simple concealer will not completely cover it as the redness seems to peak through. The best way to conceal a red blemish is to use a green concealer first.
Blend it well into the skin and then apply your concealer on top. This will conceal the redness and the blemish. Once you are done you will hardly be able to see that there was ever a blemish there.
19.

Give Yourself Instant Fuller Lips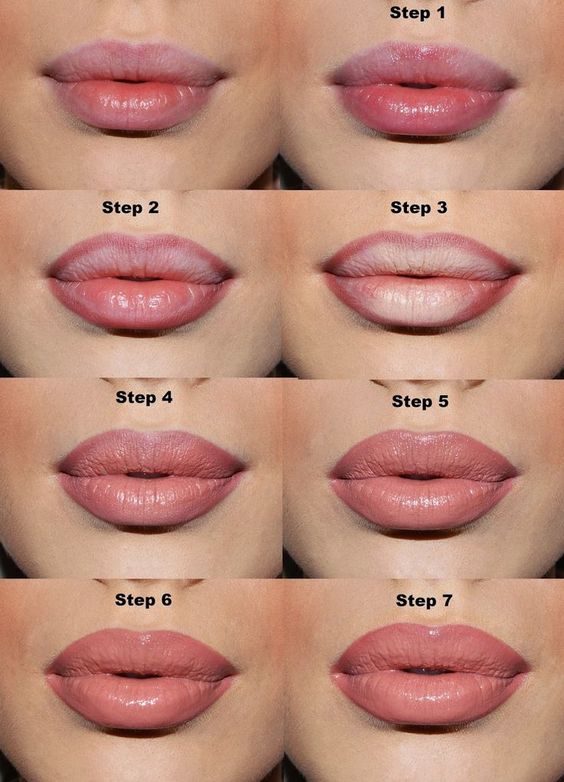 Let's face it we weren't all born with Angelina Jolie lips however, we can all fake a perfect pout without the need of needles or too many products. The key is using a lighter lip color at the center of your lips. By using a lighter color at the center of your lips you will be creating the illusion of fuller lips instantly.
If you want to give the illusion of even larger lips you can use a highlighting powder at the center of your lips as well. It is all about creating contrast and illusions to give your lips the desired look. Another great way to instantly give you fuller lips is by utilizing a clear gloss over your favorite lipstick. The clear gloss will make your lips appear more voluminous and  full.
18.

Make your Liquid Lipstick Last All Day Long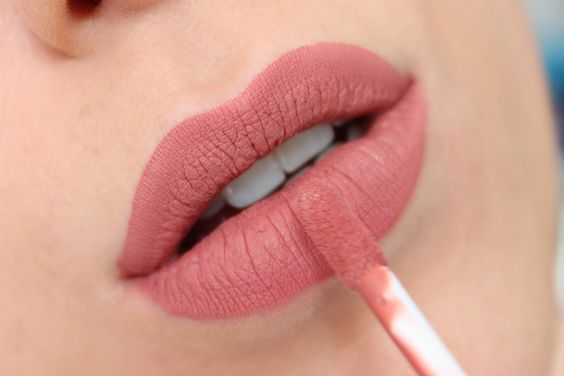 Liquid lipsticks have a tendency to last a very long time especially if you barely eat anything throughout the day. However, they can sometimes fade right in the center of your lips this can be annoying to some. The key to maintain your liquid lipstick without needing to re apply it throughout the day is applying two coats and letting it dry in between.
You always want to apply one coat of your desired liquid lipstick give it a minute or two to dry and then apply another coat of the liquid lipstick on top. Once you have that you will be ready to go. For added protection stay away from greasy foods as they tend to break down the liquid lipstick formula.
17.

Coconut Oil

Coconut oil has revolutionized the way we think of beauty. You can use coconut oil for everything and anything you would need to. It is a wonderful hair conditioner, shaving cream, facial oil, teeth whitening gel, skin moisturizer and even under eye spot treatment.
The tips are endless when it comes to coconut oil. Next time you are in a pinch and are missing a beauty product give coconut oil a try.
16.

Dunk Your Nails to Dry

Painting your nails always seems like an excellent idea until you have something to do and can't do it because it takes your nails hours for it to dry. Why does nail polish always seem to take forever to dry?
Well if you are in a rush and do not have any instant drying spray around you can always dunk your nails in ice water for an instant freeze. Simply dip your wet hands into ice water to instantly dry your nails. This tip will take 5 minutes to work and you will be ready to go.
15.

Steam Nails For A Matte Look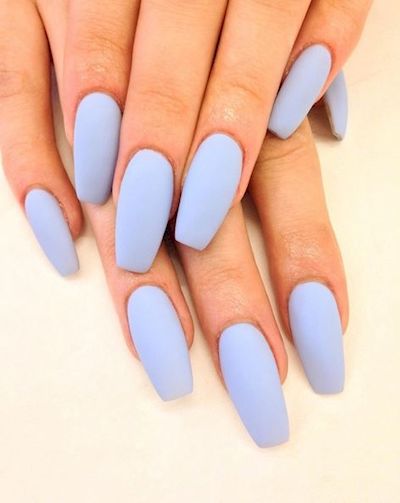 Have you ever wondered how some women always have a matte manicure? Well besides there being matte top coats and matte polishes you can actually make any nail polish matte. By simply using this trick. All you need to do is steam your nails for about 5 seconds and watch your polish turn completely matte.
This works great if you are cooking pasta or veggies and recently painted your nails. In about 5 seconds your polish will be completely  matte. Do not forget to hold your hand away from the steam at least 5 inches so you do not get burned in the process.
14.

Perk Up Foundation with Face Oil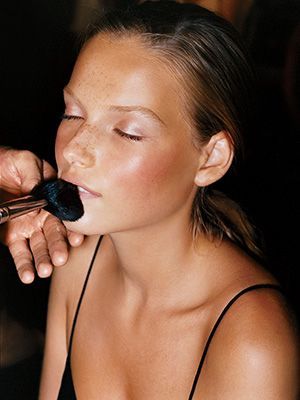 If you have dry skin or you enjoy the look of dewy skin this tip was meant just for you. During summer time we tend to use less makeup but we still want to look put together and hide all the imperfections that we dislike. Let's face foundation can sometimes be a little bit heavy on the skin. That is when your favorite face oil comes in handy.
You can add 2 drops of your favorite face oil on to your foundation to create the perfect light moisturizing tinted BB cream. Not only will this beauty cocktail hydrates your skin but it will also give your skin the summer glow you've always wanted.
13.

Chill Out Your Pencils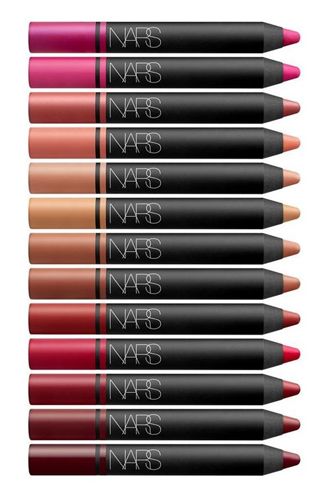 Sharpening your eyeliner, lip liner and any other beauty pencil can be a hassle if your pencil is warm. The reason being a warm eyeliner pencil will shred once you place it inside the sharpener. To prevent this from happening you want to place your makeup pencils in the fridge for 15 minutes before you sharpen them. Once they have cooled you will be able to sharpen them with ease and you will get a crisp line.
12.

Swirl On Your Brush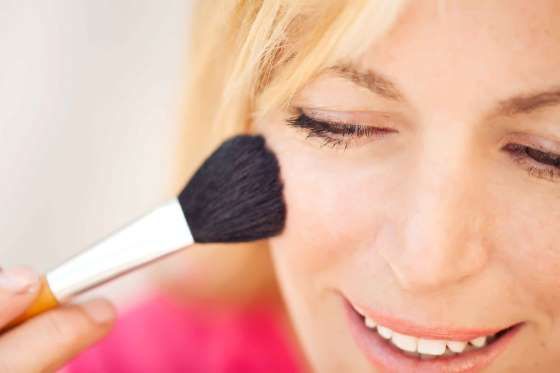 Blush not only gives you a more youthful and awake appearance it also contours your cheeks. When you give your cheeks a hint of blush you will be bringing your entire face to life. Here is a better way to apply your blush. Instead of dabbing on your blush or sweeping it on your cheeks try swirling it with your blush brush for a more natural flush color.
You can do this instead to achieve a more natural glow to your makeup. When you swirl your blush ensure you swirl up to give your face an instant face lift as well.
11.

Do Not Touch Your Hair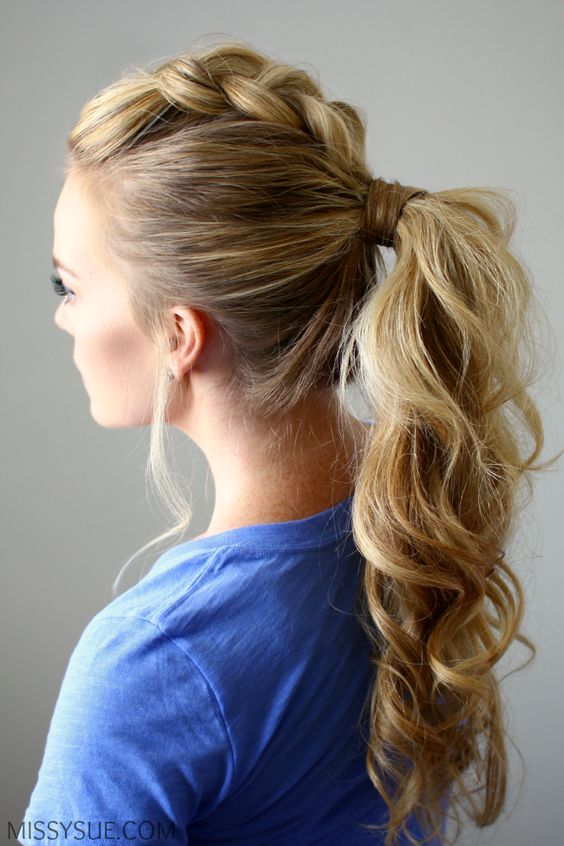 If you have Frizz prone hair you want to stay away from touching it once it is wet. Wet hair when touched often tends to turn frizzy very quickly. To prevent this from happening once you have styled your hair to your liking do not touch it anymore.
Not only does this prevent it from getting frizzy but if you have curly hair your curls will be intact. The less you touch your hair the better your curls will be and the less frizzy your hair will become.
10.

Beachy Waves With Braids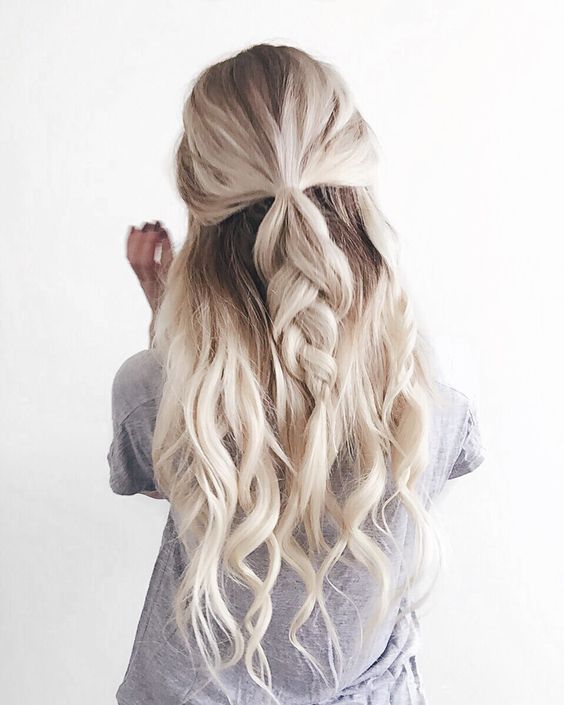 In the warm summer months it can be difficult to use a curling iron and get the perfect beachy waves. Especially if you have thin or very fine hair the reason being heating tools plus humidity equals FRIZZY mess and/or limp hair that does not hold a curl.
If you want to have the perfect beachy waves without the need of any heating tools you may want to try braiding your hair while it is still wet. Braiding your hair while it is still wet and sleeping with it overnight will set your hair into the perfect beachy waves.
9.

Coconut Oil To Remove Makeup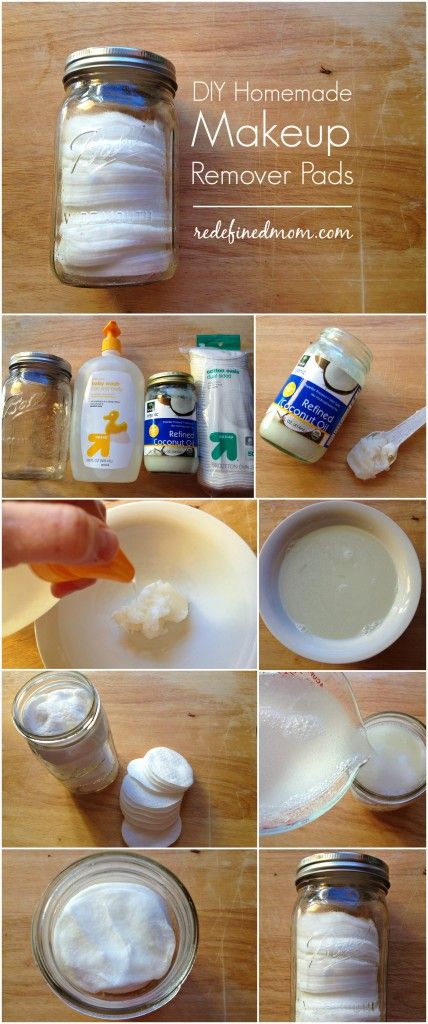 Finding an eye makeup remover that removes all of your makeup while causing your eyes no irritation at all is not the easiest task to be done. The reason is most eye makeup removing wipes or lotions have a tendency of containing alcohol.
An easy way to remove your eye makeup without having to worry about irritation is by using coconut oil. Simply melt a teaspoon of coconut oil in the microwave. Dip a small cotton ball in it and wipe your eyes. You will be able to remove all of your eye makeup including waterproof mascara in one simple swipe.
8.

Drink Lots Of Water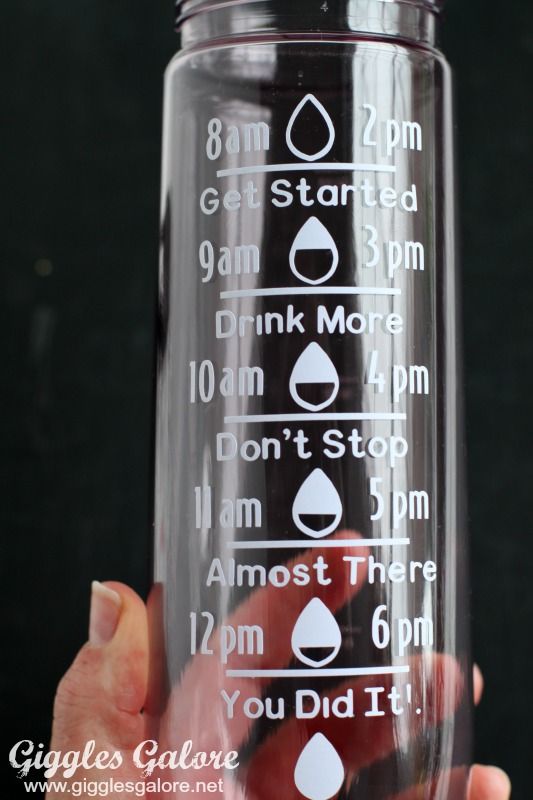 This may not seem like a beauty tip but believe me it is one of the most essential beauty tips you will come across in this entire list. Drinking water is not only great for your body and the way it functions but it is amazing for your skin. Drinking water will hydrate your skin so it always looks and feel moisturized.
It will help with acne and age spots, it will help your hair and nails grow and it will also help with cellulite. Thats right water can help you reduce the appearance of cellulite anywhere on your body.
7.

Coffee Scrub To Reduce Cellulite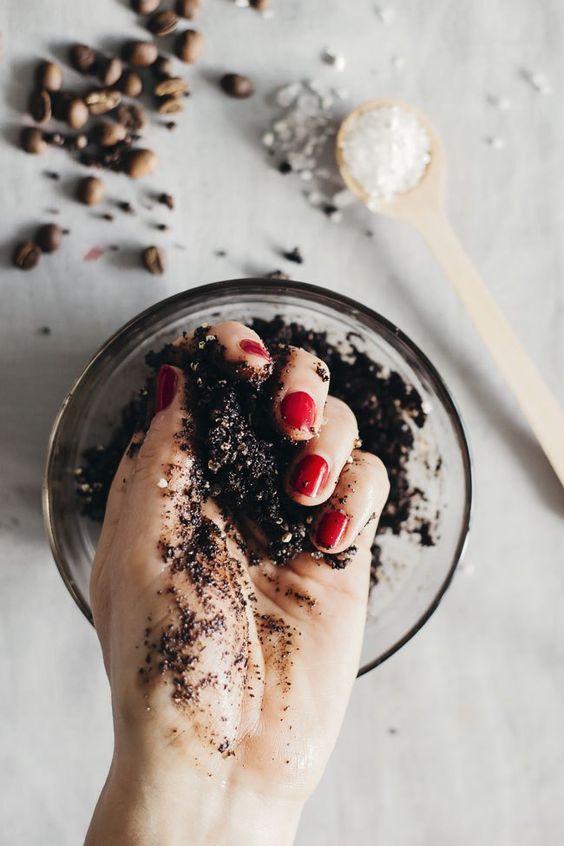 Just like the tip above suggested water can help reduce the appearance of cellulite well a good coffee scrub can too. This is due to the antioxidants in coffee help shrink the fat cells that surround those pesky cellulite marks that we all hate. The key to this scrub is using it 3-4 times a week and really scrubbing the affected skin in a circular motion. With circular motions you will be helping break down the fat cells in the affected area.
All you need is ½ a cup of coffee grounds, ½ a cup of brown sugar and 4 tablespoons of coconut oil. Mix all together and scrub your skin very well. After 2 weeks you will be able to see the difference in the way your skin looks.
6.

Always Use a Base Coat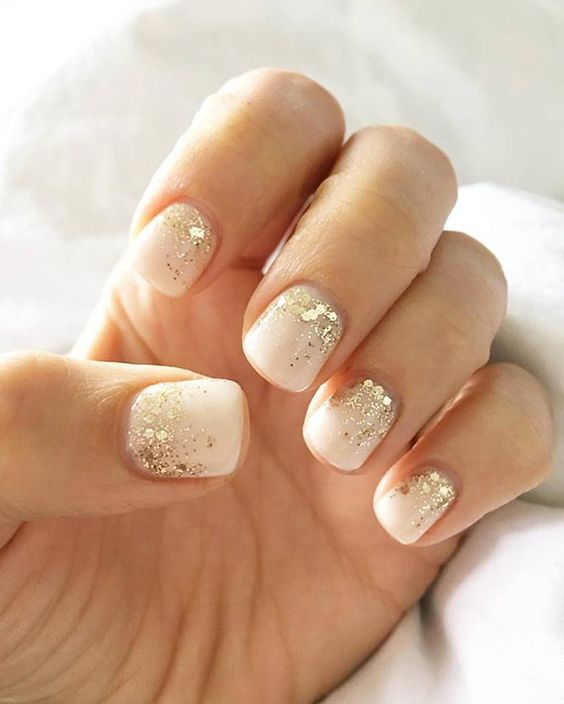 When you are painting your nails sometimes we have a tendency to forget the importance of a base coat. However, it is extremely important to remember to always use a base coat when you are painting your nails as it protects your nails from stains and help with the chipping process.
The base coat that you use on your nails will prevent your nail beds from changing colors regardless of how dark or pigmented your nail polish maybe. It will also help keep your nail color intact for a longer period of time. Just like you shouldn't forget your base coat don't forget your top coat as well.
5.

Use Lip Balm Before Bed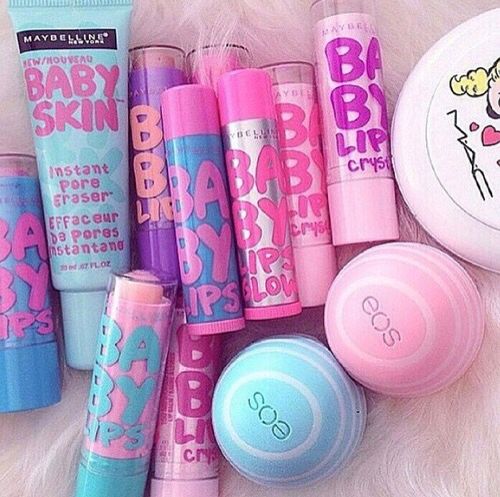 If you want to wake up with hydrated, moisturized, plump lips you want to always use a lip balm before you go to bed. It is important to recall that the skin on our lips is very thin and sensitive. It is actually one of the first places women will notice more texture or wrinkles on. The reason behind this is the skin on your lips loses moisture twice as quickly as the skin on your body.
So to keep it hydrated you want to always use a lip balm before bed. Make sure it is extra hydrating so that your lips will receive all the moisture and hydration that it lacked during the day.
4.

Spray a Spare ToothBrush with Hairspray for Flyaways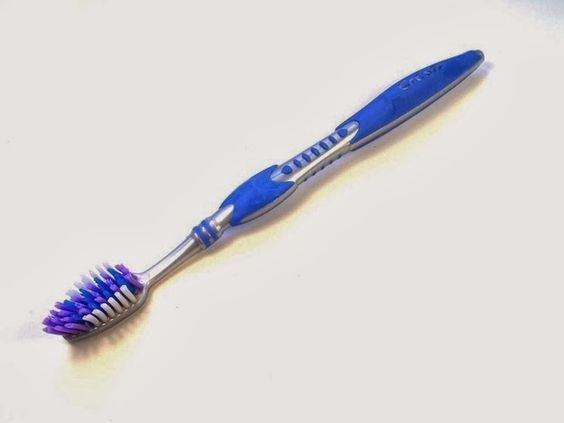 When you do an updo, it can be difficult to keep all the flyaways down especially if it is hot and humid outside. The key to keeping your flyaways at bay is spraying an old toothbrush with hairspray. Take an old toothbrush spray your favorite hairspray and slick back any flyaways.
Your hair will be flyaway free instantly and it will keep the frizz away. This is a great tip if you like to keep your hair up in a ponytail or hair bun.
3.

Instant Thicker Hairline

How many times have we put up our hair only to realize there are some areas in out hairline that look thin? We have all been there. Thankfully there is a method to help give you the illusion of a thicker hairline eyeshadow. Yes eyeshadow on your hairline can instantly help give you the appearance of thicker hair.
Here's how to do just that take an eyeshadow color that matches the color of your hair and a small eyeshadow brush. Swipe the color all around your hairline until the spots that were thin are now full. Once you have done that comb your hair to blend it all in and you are good to go.
2.

No More Zits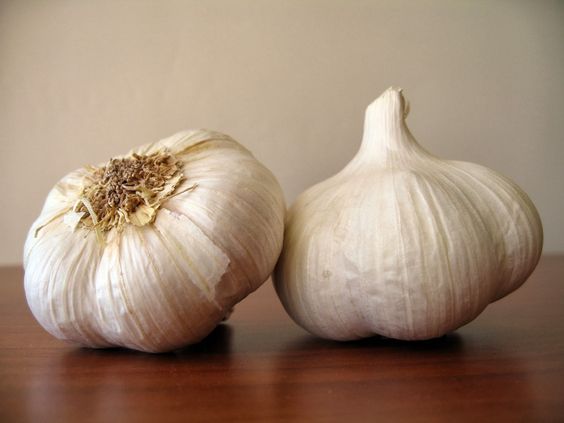 If you suffer from the occasional pesky zit it can be difficult to find a remedy to finally get rid of them. The perfect remedy is indeed in your refrigerator. The key to getting rid of a zit is actually garlic. Garlic contains anti inflammatory properties that will soothe the redness on the zit and shrink it's size.
You will no longer have a huge zit if you simply take a piece of garlic and rub it straight on the zit right before bed. Rinse well in the morning and you will notice your zit is now barely even there.
1.

Fix your Cuticles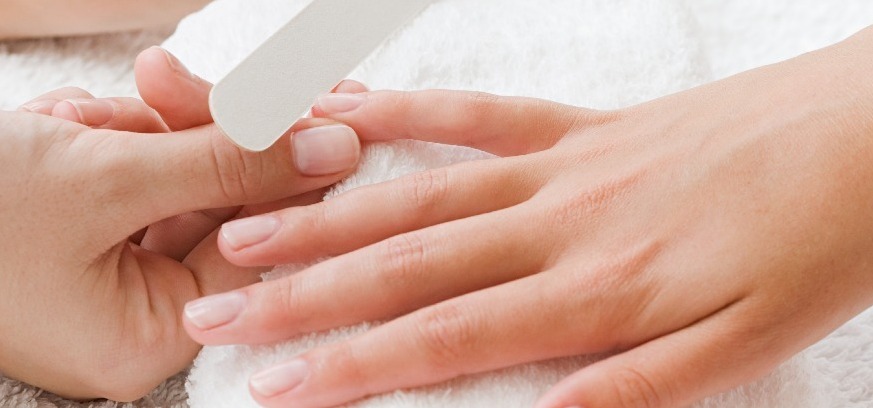 When you get a manicure many times your nail tech may cut your cuticles because they are so out of shape. To get your cuticles back in shape all you need to do is rub a little bit of olive oil on them right before you go to bed. The olive oil will soak deep into your skin and repair any damage done to your cuticles. Olive oil is the best oil to use as it is light and not sticky. It is also fat absorbing and will get the job done.
These beauty tips will help you always look your very best. Let us know below which tip you are excited to try and why.
If you found these tips are useful, why not share it with your friends? Find more beauty tips on fashion trends on Her Style Code!