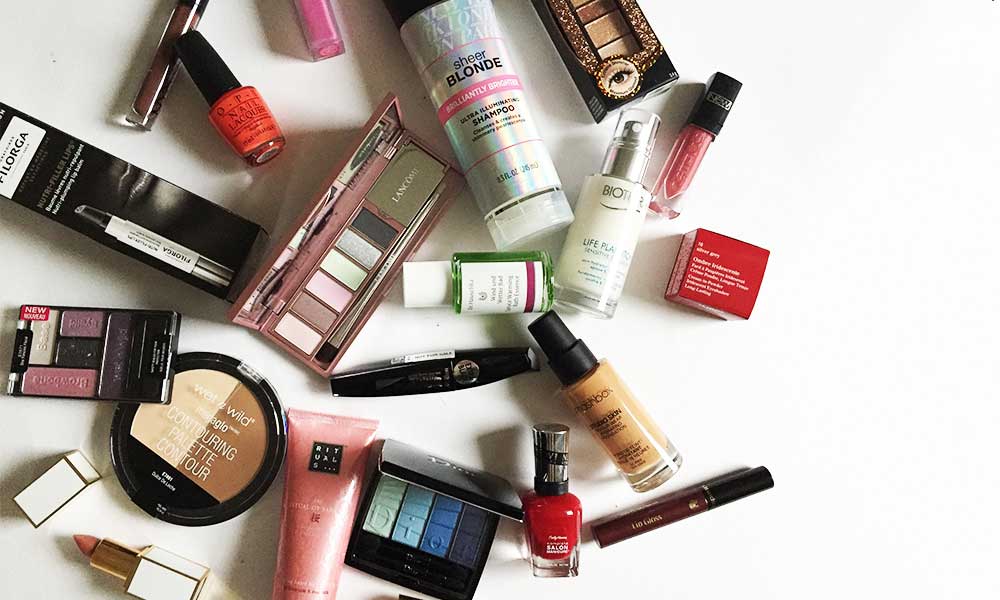 Your lips are one of your most important facial features. Not only are they a major focal point in the center of your face, they are also essential for talking, eating, and kissing. Considering how important they are for your day-to-day activities and appearance, your lips deserve the very best.
It's important to take good care of your lips with a skincare routine that cleans, exfoliates, and polishes. Whether you prefer bold red lipstick or sheer tinted lipgloss, wearing something on your lips effortlessly completes your makeup looks with a gorgeous, lush finish. Get everything you need to keep your pout smooth, pretty, and kissable with these top ten luxury lip products hand-picked for their quality and effectiveness.
10. Elizabeth Arden Limited Edition Moisturizing Lipstick

Beautify your lips and take care of them at the same time with this limited edition moisturizing lipstick from Elizabeth Arden. Unlike many other lipsticks that suck moisture from your lips and cause dryness and flakiness, this revolutionary lipstick doubles as a lip treatment that keeps your lips soft through all-day wear.
Bold and highly-pigmented, this lip color's true red shade stays put on your lips for twelve hours without feathering or smudging. Infused with moisture-enriched pigments, this lipstick seals moisture into your lips and leaves them coated in rich color with a smooth, plump finish.
9. Colorescience Sunforgettable Lip Shine

You might not think about sun damage when it comes to your lips, but your lips do need to be protected from the sun just like the rest of your skin. If they're left unprotected against harmful UV rays, your lips will get painfully dry, chapped, and flaky. This beautiful lip shine from Colorescience helps you prevent sun damage to your lips to keep them soft and smooth.
Infused with zinc oxide, hyaluronic acid, and vitamin E, this SPF 35 lip shine offers protection against UV rays while plumping and moisturizing your lips. Its lightweight glossy formula delivers rich color that gives your lips a shiny tint that looks healthy and natural.
8. DR. ALKAITIS Love Your Lips Ointment

Treat your lips every day with this ointment from DR. ALKAITIS. Unlike many other treated lip products, the ointment is designed for daily use. You can smooth it over your lips in the morning, at night, and throughout the day as needed.
This indulgent ointment is formulated with natural antioxidants that protect deeply moisturize your lips to restore and refresh their plumpness and natural shine. Infused with a blend of organic, anti-inflammatory ingredients, this formula is ideal for women with sensitive lips that are prone to irritation.
7. ORIBE Balm Essence Lip Treatment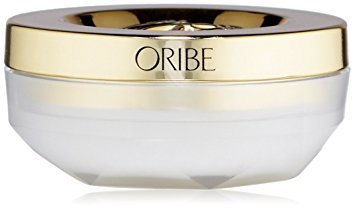 If you spend a lot of time outside, you need this lip treatment in your car, purse, or travel bag for easy on-the-go use. The treatment is designed to shield your lips from the elements to prevent dryness, flakiness, and irritation.
Infused with Camelina oil, this lip treatment offers deep hydration as it repairs and protects your lips. With just one application, it lasts on your lips for several hours to offer reliable all-day protection. This soothing natural formula is gentle enough for everyday use and leaves your lips with a smooth, soft finish.
6. sara happ The Lip Scrub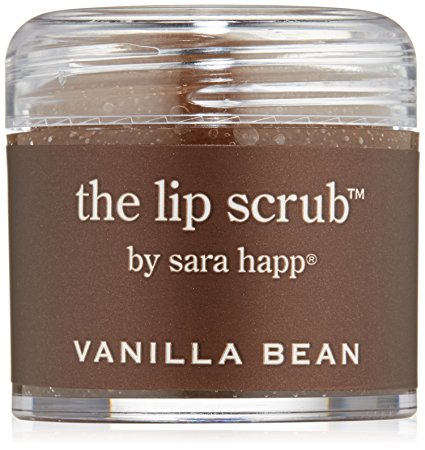 Exfoliation is a key component of any effective lip care routine. Keep your lips polished and smooth with this top-quality, luxury lip scrub by sara happ.
Formulated with hydrating grape and jojoba seed oils, this lip scrub effortlessly sloughs dead skin off your lips to leave them instantly smooth and flake-free. Its subtle, tried-and-true vanilla bean flavor has a pleasant, sweet taste and scent that isn't too intense or overwhelming for your senses.
5. ORIBE Lip Lust Créme Lipstick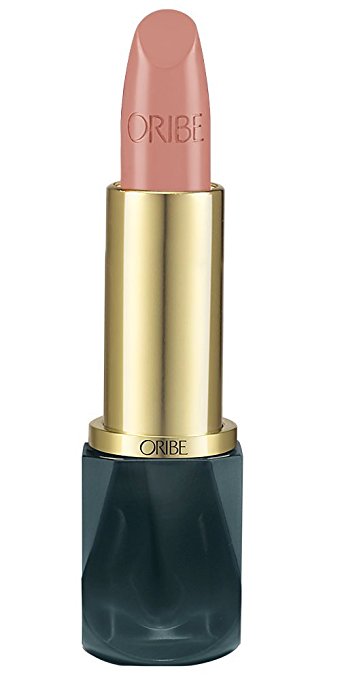 Say goodbye to uncomfortable, messy lipsticks that leave your lips feeling stiff and sticky and make you feel self-conscious about dryness and smudging throughout the day.
This lipstick's unique cream formula slides across your lips like butter and resists feathering and fading so you can wear it all day long while hardly noticing it's there. Despite its lightweight, comfortable formula, this luxury lipstick delivers rich, healthy color to your lips. Its infusion of natural white lily and murrh also hydrates your lips to leave them feeling soft and smooth even after the lipstick itself is long gone.
4. ORLANE PARIS Magnificent Lip Balm
You'll never want for any other lip balm after you try this luxury formula from ORLANE PARIS. This indulgent lip balm hydrates your lips instantly after you apply it, immediately eliminating chapping, flakes, and cracks.
Infused with hyaluronic acid, ORLANE PARIS's famed lip balm hydrates and refreshes your lips. Its formula effectively reverses the effects of dryness and damage to restore fullness and a smooth finish. Designed to repair and proactively protect, this is the ideal lip treatment formula for use in harsh, damaging weather. However, it also refreshes and rejuvenates your lips on an everyday basis year-round.
3. Smith & Cult The Shining Lip Lacquer Trio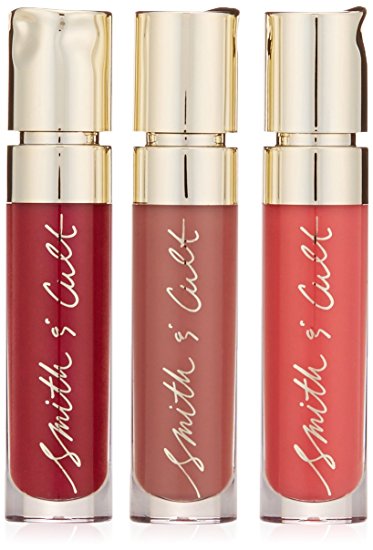 A single lip color can't satisfy most women. Different occasions call for different shades of pink and red. That's why this travel-sized set of three luxury lip lacquers is a transformative addition to your on-the-go beauty collection.
Vibrant and long-lasting unique lip lacquer delivers rich color like lipstick and a shiny finish like lipgloss. Its formula is lightweight enough for use over lipstick for bolder color. However, it is also pigmented enough to stand on its own for a more subtle tinted finish.
2. sara happ Perfect Pout in a Box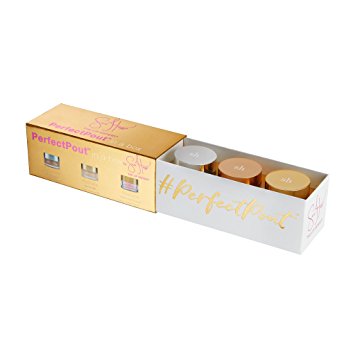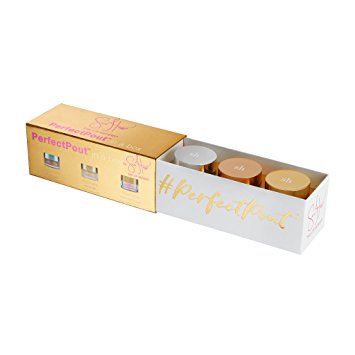 As its title suggests, this lip treatment set from sara happ helps you perfect your pout in three easy steps.
The set includes a flavored lip scrub, lip balm, and lip mask. Use these smooth, luxury formulas in sequence every day to keep your lips exfoliated, hydrated, and rejuvenated at all times.
1. ELEMIS Pro-Definition Skin Care System

This contouring cream doesn't belong on your lips, but around them. Instead of treating your lips, the cream treats the area around them that tends to develop fine lines and wrinkles.
Smooth this gentle, high-powered cream around your lips twice daily. Its non-irritating plant stem cell-infused formula smooths and re-inflates your skin for a glowing, youthful finish. You can also use this cream on the delicate skin around your eyes. It effectively smooths and plumps your skin in that area as well.
Stop dreaming of achieving the perfect pout and make plump kissable lips your reality. Indulge in some of these luxury lip products and see for yourself the difference top quality can make in how your lips look and feel every day. And here are 10 Luxury Skincare Products Worth Splurging on!