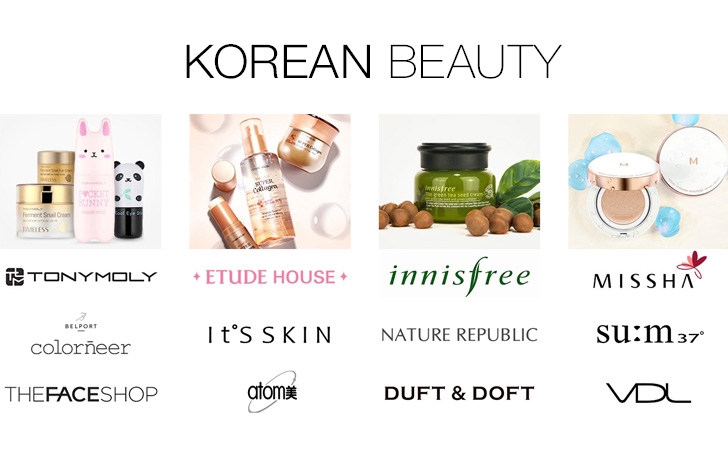 Ever since the launch of the BB Cream us beauty fanatics have pretty much become obsessed with Korean beauty products. BB creams were huge in South Korea way before they became a thing for us. Koreans take their skincare extremely serious which happens to be very beneficial for us. The more research they do on their skincare products the better products they will create that we can try.

However, unless you have taken a trip to South Korea you will not know all the products that are actually on the beauty Korean market and that is when we come in. We have done our research and have found 10 of the hottest Korean Beauty products that everyone should try.

Koreans are known for wanting good, natural ingredients into their skincare that will not only get their skin looking its very best but is easy to use on a daily basis. Here are the ones you should definitely get your hands on that will work best on multiple skin types.
1. MY Konjac Sponge All Natural Korean Facial Sponge with activated bamboo Charcoal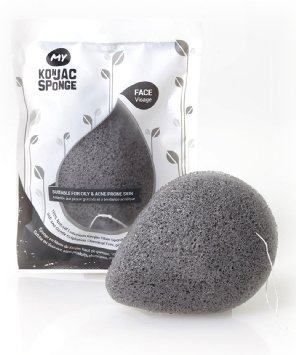 Makeup sponges have become all the rave in America however, we are not as knowledgeable on facial sponges. This facial sponge is one of a kind it was created to replace your everyday facial wash as it will clean deep inside of your pores and help remove all dirt. However, it also contains natural activated bamboo charcoal to not only keep your skin clear but also draw blackheads out of your pores.

If you suffer from blackheads around your nose or cheeks this is a great option for you as the natural charcoal will help remove all dirt and oil in a gentle but effective manner. This one sponge will cleanse, exfoliate and treat the acne on your skin.
2. LANEIGE Lip Sleeping Mask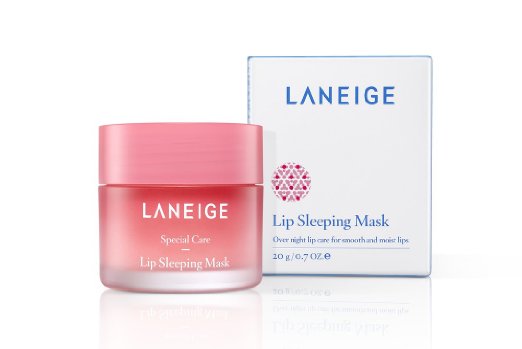 Ever since Kylie Jenner increased the size of her lips we have become obsessed with the fuller lips trend. It truly has become a trend to have voluptuous, full lips. However, many of us were not born with natural large lips or are afraid of increasing the size of our lips by getting lip injections.
The Koreans have listened to us a brought us a lip sleeping mask. This lip mask is ideal for achieving soft lips that will appear plumper in the morning. It should be applied overnight and wash off in the morning to reveal perfectly soft and smooth lips. If you are an active matte lipstick user like myself, this is perfect for adding hydration and moisture back to your lips. Matte lipsticks can be very drying this will help wearing them be a little bit more enjoyable.
3. MIZON Collagen, 30ml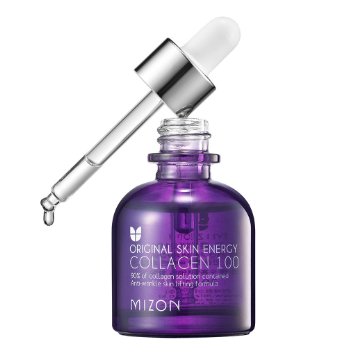 Starting at the age of 25 75% of women have reported that they have noticed their first signs of premature wrinkles forming at the corner of their eyes which is better known as crow's feet. Another area women have a tendency to notice premature wrinkles is their smile lines. However, after the age of 30 our skin tends to naturally lose 10 percent of its collagen per year. Collagen reproduction is of great importance when it comes to maintaining your skin youthful.
This collagen serum is a collagen concentration that will seep deep inside of your pores and give your skin the boost of collagen that it is in need of. When your skin is drinking collagen it will not only appear plumper but it will diminish the appearance of fine lines and wrinkles Immediately. You will be in a position to notice a difference in your skin within 24 hours of using it.
4. MIZON Korean Cosmetics Snail Repair Eye Cream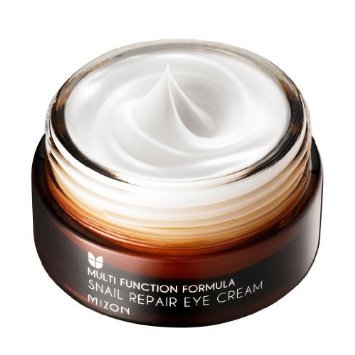 The skin in under eye area is twice as thin as the rest of your skin on your face. For this reason it is extremely important to be very gentle with your under eye area as wrinkles tend to form a lot sooner in that area. Using a thick under eye cream like this one is the best way to take care of this area in a gentle manner.
This is a snail eye cream what this means is the slime that snails have naturally is added to this eye cream. By adding the slime from snails into this eye cream, they are creating a very concentrated eye cream that is packed with nutrients and vitamins to help eliminate under eye darkness, puffiness and reduce the appearance of under eye fine lines.
5. Etude House Tint My Brows Gel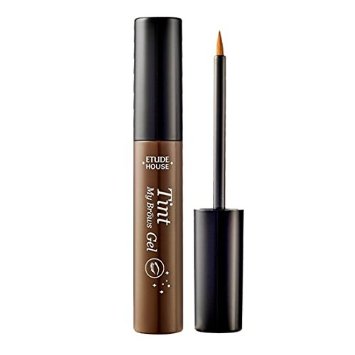 Getting your eyebrows to look the way that you want them to look has always been a challenge for women. Many of us are not born with naturally perfect eyebrows. Many of us have sparse, short, thin brows that don't do our face any justice. The truth is your eyebrows frame your face when they are thin they do not give your face the put together appearance that we all want.
This brow tint is great if you want a simple way to add color and make your brows appear fuller with one product. This brow tint will give your brows the color and thick appearance that you want by only using one product.
6. Innisfree It's Real Facial Mask Sheet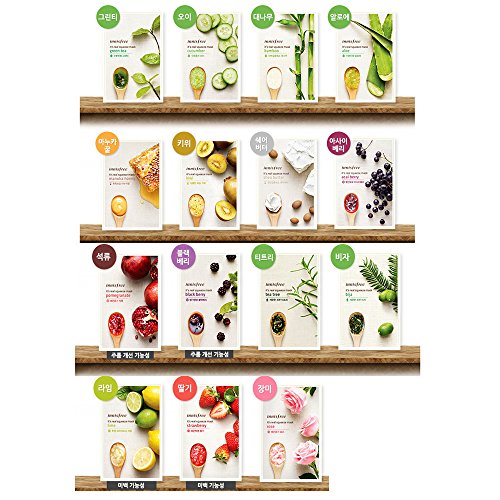 Sheet masks have become a very popular trend that we have embraced thanks to Korean beauty products. Sheet masks are sheets of very thin paper that is soaked with minerals, nutrients and vitamins that help plump up the skin. They are frequently used as a before makeup treatment as they help soothe any fine lines and allow the skin to be hydrated and prepared for a makeup application.
These sheet masks are fruit infused which means they contain all the nutrients that the fruit has plus vitamins that help your skin absorb all the benefits of them. Sheet masks are easily absorbed by your skin as they are placed on your face for about 15 minutes allowing your pores to drink up all the benefits.
7. Dead Sea Mud Mask 8 oz, Melts Cellulite, Treats Acne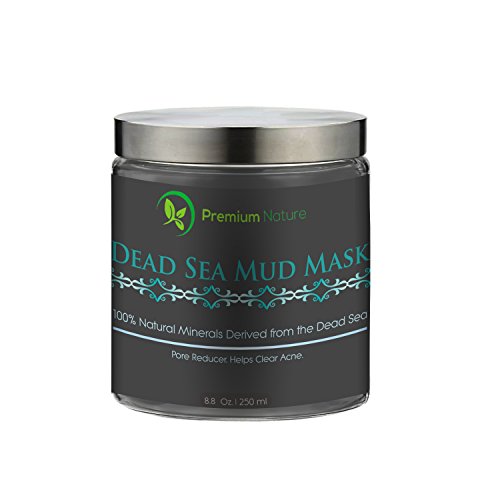 We all know how great a mud mask can be for your skin especially if you have dry skin. Mud masks tend to be 3xs more hydrating to your skin than any other masks on the market. This is because hydration is the number one component that mud masks give your skin. This mud mask is a little bit different has it contains dead sea mud which is great for your face and body.
This mask was formulated to be used on your body and face as it has Cellulite reducing ingredients such as caffeine and it also contains dead sea minerals to help reduce your acne. It will clean deep inside your pores and remove all dirt that has been trapped.
8. YET Pitapat Eraser Peeling Gel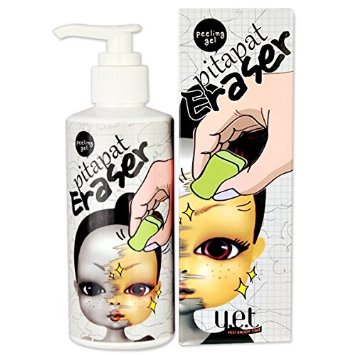 Face scrubs are a great way to reveal your glowing skin underneath. If your skin is looking dull it maybe time for a face scrub. This face scrub is very different from any other product you have tried. It does not contain sugar or salt to exfoliate the dead skin that lays on the surface of skin it is a completely different formula that will remove your dead skin instantly by you simply apply the solution on dry skin.
You will see the dead skin on your hands as you rub this scrub on your face. It is not grainy it contains a soap texture that will remove all your dead skin instantly.
9. MISSHA M MAGIC CUSHION SPF50+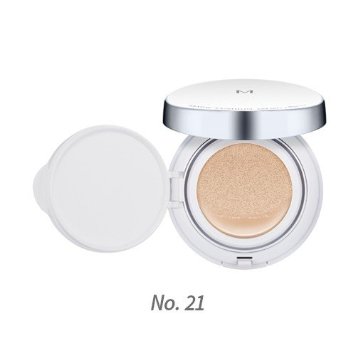 We were recently introduced to cushion foundation by brands such as maybelline among others. However, in Korea cushion foundation has always been a trend. Cushion foundations are geared towards dry to medium skin. If you have oily skin this type of foundation is not for you as it tends to have oil concentrate as one of its main components.
What I personally love about this foundation is the fact that it contains SPF50! This foundation contains the highest SPF I have personally ever seen which is a bonus as it doubles as your sunscreen and a medium coverage foundation.
10. Korean Beauty: Elizavecca Carbonated Bubble Clay Mask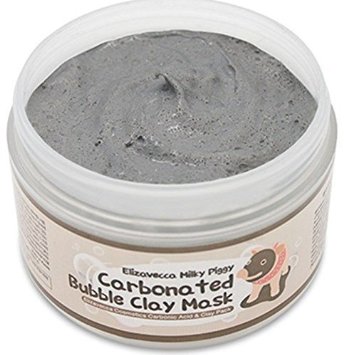 Face masks are always a good idea when it comes to giving your skin a break from makeup, skin care products that may clog your pores and simply enjoy a deep clean feel. This face mask is a little bit different as it is a bubble mask. A carbonated bubble mask will foam on your face while it is getting absorbed inside your pores.
This mask is very different than any other mask on the market because of its bubbling feature. It will deep clean, reduce excess oil and leave your skin glowing in just a matter of minutes. If you want a deep cleansing mask, this is one that will get the job done in a unique manner.
The beauty of trying new products is you get to decide which products will work for you and which will not. Every skin is unique for this reason it is important to try products that work for you. These Korean products will give you a different perspective on beauty products from around the world. Please tell us which product you want to try in the comments below.