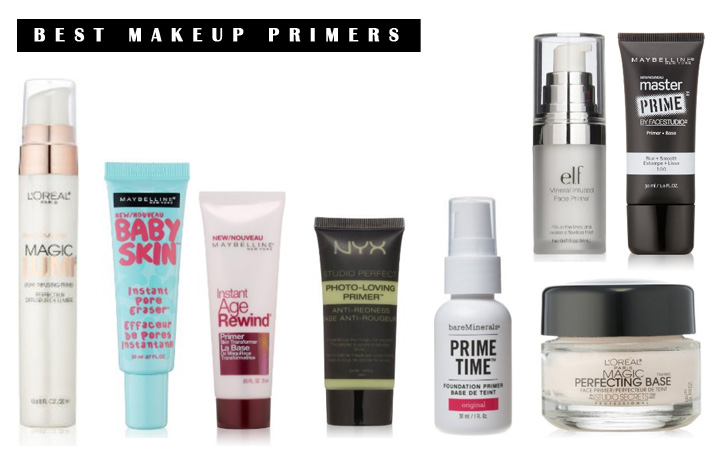 Makeup primers are an incredibly important part of a flawless daily makeup routine. A primer creates a smooth, matte canvas to which the rest of your makeup can secure itself. Without applying primer, the rest of the makeup that you apply over it is likely to melt and fade quickly throughout the day. However, a low-quality makeup primer can be entirely ineffective and will not help your makeup apply smoothly or last a long time. Fortunately, we have gathered a list of the top rated best makeup primers in order to help you make the important decision of which makeup primer is best for your skin and your makeup routine.
10. e.l.f Studio Mineral Infused Face Primer

This primer from e.l.f Studio is an excellent makeup primer for oily skin as well as a perfect primer for dry skin and aging skin. Upon application, it helps minimize the appearance of pores and visible signs of aging as well as absorb excess oil and soften dryness and roughness. This primer leaves your face feeling smooth and helps makeup stick to your skin all day long.
The design of this makeup primer is also very travel-friendly. For those who frequently need to apply makeup while they are out and about, this makeup primer is perfect. It comes in a sleek and secure bottle that can easily fit in a purse or small travel bag for easy on-the-go access.
9. Smashbox Photo Finish Foundation Primer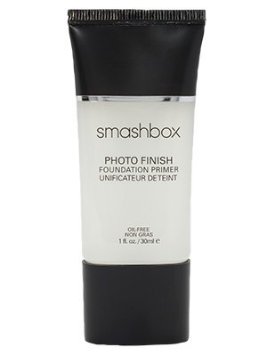 This makeup primer is infused with many active ingredients, including vitamin A, vitamin E, grape seed extract, and green tea. These ingredients blend together to create a lightweight and silky formula that helps minimize the appearance of pores and fine lines as well as smooth skin upon application.
The beloved Smashbox makeup primer holds securely to your skin as soon as it is applied. It applies invisibly and gives your skin a soft and flawless finish when worn alone or underneath makeup.
8. Mary Kay Foundation Primer Sunscreen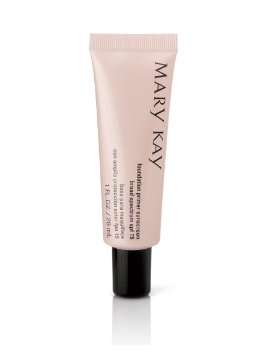 This makeup primer from Mary Kay is excellent for aging skin. Its formula, which is enriched with natural minerals, helps quickly reduce the visibility of fine lines, wrinkles, and sun spots. It is also infused with SPF 15, which helps protect your skin against the sun's harmful rays and prevent sun damage that can lead to signs of premature aging.
The primer is also great for sensitive skin. It is oil-free so it does not  cause breakouts or irritation. Plus, the formula does not include harmful  fragrances and is non-comodegenic in order to ensure that it does not cause negative reactions for even the most sensitive of skin complexions.
7. Maybelline New York Face Studio Master Prime Primer

This makeup primer provides your skin with a soft and blurred finish that helps your makeup slide on more smoothly and improves the overall appearance of your face makeup. It is great for acne-prone skin because it is water-based, non-comodegenic, and does not clog pores with debris that can lead to breakouts.
The Maybelline makeup primer is ultra-blurring. Upon application, it blurs the appearance of fine lines, blemishes, and blackheads in order to mask all of your imperfections and present a smooth finish to the world.
6. L'Oreal Magic Lumi Primer

This makeup primer is designed specifically to brighten and illuminate your skin upon application. Its formula is a lightweight liquid that causes your skin to look fresh and lively and never shiny or oily.
The lightweight primer blends easily into any skin type and skin tone. It slides easily onto your face and immediately smooths and softens your skin. This makeup primer provides a beautiful, illuminating base that shines subtly through the rest of your makeup without appearing too overpowering.
5. Maybelline New York Instant Age Rewind Primer Skin Transformer

This makeup primer is designed to transform aging skin and add a youthful and revitalizing glow to your face. Instantly after you apply it, this primer smooths any imperfections on your skin, including visible signs of aging such as wrinkles, fine lines, and age spots.
The Maybelline primer is enhanced with a subtle pink tint that gently brightens your skin to provide your face with a youthful glow. When you apply it to your skin, it creates a smooth, flawless, and illuminated base for your makeup.
4. L'Oreal Paris Studio Secrets Professional Magic Perfecting Base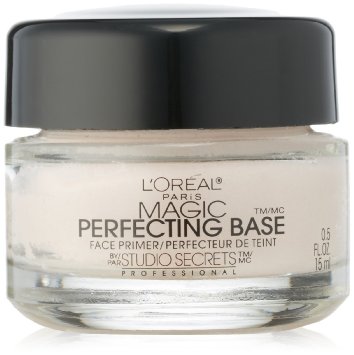 This makeup primer from L'Oreal Paris instantly smoothes and soothes your skin. It is an excellent primer for uneven and combination skin tones. When you smooth it onto your face, it evens out your skin tone and complexion to immediately create a flawless matte finish.
The lightweight formula of this primer helps it glide on invisibly without feeling too thick or heavy. Despite its lack of thickness, however, the primer is still substantial enough to effectively minimize the appearance of imperfections, blemishes, pores, and visible aging signs on your skin as it evens out your skin to achieve an all-over silky, soft finish. This is one of the best makeup primers for oily skin.
3. NYX Studio Perfect Photo-Loving Anti-Redness Primer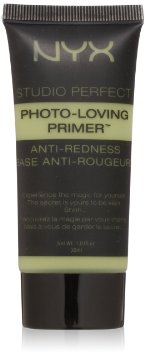 This primer from NYX Studio is formulated with a tinted green finish. Despite its slightly intimidating green formula, the makeup primer appears almost invisible and never leaves your skin with a green tinge after it is applied. Instead, it absorbs into your skin and combats redness to leave your skin tone even and smooth.
The primer dries matte in order to prevent your skin from appearing oily. It creates a smooth surface for the application of the rest of your face makeup. This NYX makeup primer helps ensure that your makeup will not fade or slide off after application, even if you wear it all day long. This is one of the best makeup primers for acne prone skin.
2. Maybelline New York Baby Skin Instant Pore Eraser Primer

This primer is a matte primer that is extremely effective at significantly minimizing the size and appearance of your existing pores. Upon application, it immediately absorbs into your pores and reduces their appearance as well as minimizes the visibility of other imperfections in your skin.
You can apply this makeup primer to your entire face to smooth your whole face for a matte finish that is free of visible pores. If you don't want to use it all over your face, you can also blend a thicker layer into only the areas of your skin that have especially visible pores, such as your cheeks or your nose, in order to minimize the appearance of your pores specifically in those areas. This is a great makeup primers for dry skin.
1. bareMinerals Original Prime Time Foundation Primer

This makeup primer from bareMinerals is designed specifically for use with bareMinerals makeup, but it creates a smooth base for the application of makeup from any brand. It is infused with plant extracts, antioxidants, vitamin C, and vitamin E, which help nourish your skin after you apply the primer to your face.
The bareMinerals makeup primer has other benefits for your skin as well. It minimizes dryness and flakiness, absorbs excess oil, solves uneven skin textures, and shrinks the appearance of large pores.
All of the makeup primers on this list are some of the best makeup primers available on the current makeup market. Any of the primers on this list would make a valuable addition to your existing makeup collection to help smooth and perfect your skin and create a flawless base for the application of the rest of your makeup.