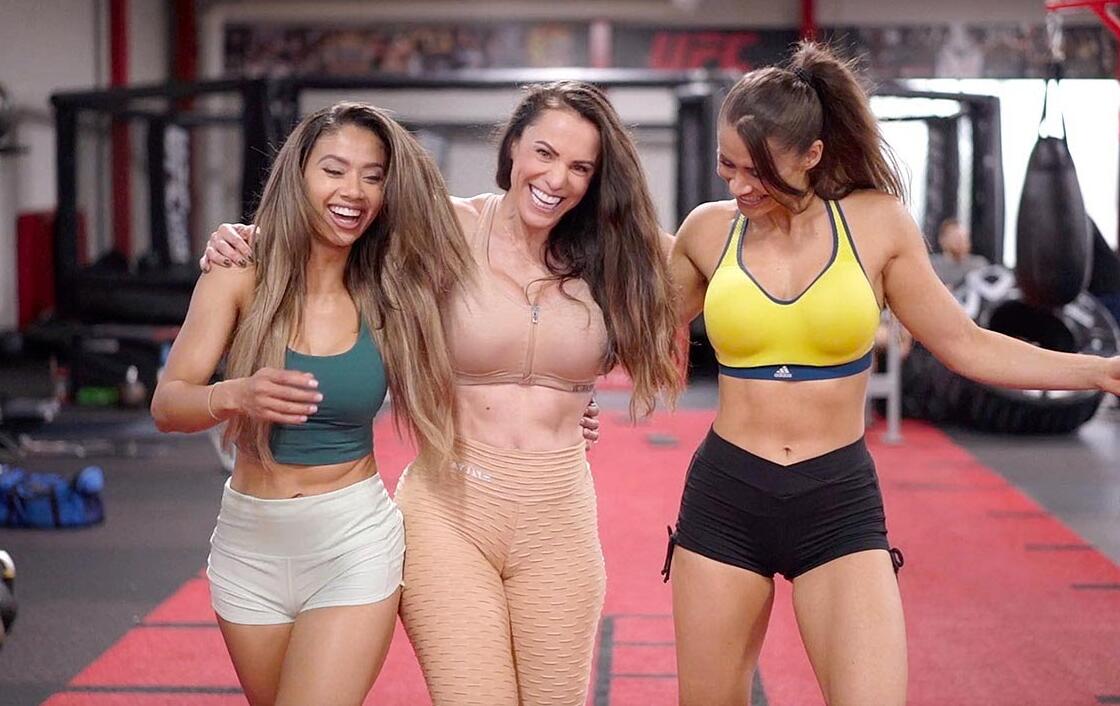 You work out and eat right in order to look and feel your best and keep your body in shape. But, what about your skin?
It can be easy to stick to your morning and evening skin care routine when in the comfort of your own home, but it's not always so easy at the gym. The right products and just a few extra minutes is all it takes to invest in your skin to make sure it looks as good as that body you've been working on. A good post workout skin care routine is key to looking your best.
Working out can be good and bad for the skin, depending on how you take care of it before and after. Exercise stimulates circulation, boosts metabolism, oxygenates and detoxifies the skin, which in turn promotes skin health. However, it also causes us to sweat, pump out more oil, and grimace with exertion. This can irritate or dehydrate skin, clog pores and cause lines. Read on for ways to keep your skin healthy and happy while working on your fitness.
Pre-Workout
If you hit the gym after work, you may be tempted to workout with your makeup still on. Don't give in! Cleanse your face beforehand to keep your pores clear and allow your skin to breathe. If you must wear makeup at the gym, make sure it's non-comedogenic so that it won't clog your pores.
Tie your hair back or wear a headband to keep oil, sweat and hair products off your skin. Bring a towel to wipe off excess sweat and to protect your skin from gym equipment which may have germs and irritants. And remember to keep your hands off your face. You and your skin will be glad you did.
When Free Isn't Free
It can be tempting to use the free and convenient locker room soaps and moisturizers, or bring hotel room freebies in your gym bag. However, these likely contain drying sulfates, pore-clogging mineral oil, parabens and other controversial ingredients, which are counterproductive for skin health and beauty. How free are they when they may cause more harm than good?
Instead, pack your gym bag with Timeless By Pevonia's Timeless Trial Kit to use post-workout.  It takes up little space, plus no thought or compromise is required.
Clean Skin, Clean Body
You try to eat "clean" to complement your efforts at the gym, so simply translate this effort to your skincare and you'll be glowing and clear in no time.
Post workout always cleanse with a sulfate-free cleanser which is less drying than other products. A sulfate-free cleanser like Timeless By Pevonia's Sulfate-Free Foaming Gel Cleanser will thoroughly remove pore-clogging makeup, sweat, oil and debris without drying your skin.  Remember to use warm, not hot, water to keep your skin calm and hydrated.
If you prefer not to shower at the gym, take the time swipe your face, neck, chest and upper back with the Radiant Skin Toner immediately post workout to help ward off breakouts.  Remember to shower as soon as you can. As the longer that dirt, oil, sweat and debris sits, the worse off your skin will be.
Hydrate Internally & Topically
Everyone knows to hydrate post workout and many people choose to drink purified water to promote optimal health. Similarly Timeless by Pevonia products contain pharmaceutical grade water, which surpasses standard purification processes.
Aside from drinking water to re-hydrate, alcohol-free toners are a great way to hydrate thirsty skin and remove impurities.  Timeless By Pevonia's Radiant Skin Toner has moisture boosting hyaluronic acid and marine collagen, which deeply replenish your skin by putting moisture back that is lost through rigorous workouts.  Bonus: Spritzing it is a great way to cool down after a hot workout, too!  For added moisture, follow with the Collagen Serum, which is rich in hyaluronic acid, making it ideal post-workout as well.
Feed Your Body, Feed Your Skin
Your skin, like your body, needs nutrition to function and stay in optimal shape. You replenish your skin topically and daily, but especially after a workout. Your skin is your largest organ and the last to receive needed hydration and nutrients. When we are young, our skin gets what it needs to stay plump, hydrated and youthful. But as we age our metabolism and energy slows down, and our skin gets less and less of what it needs to stay youthful looking.
After working out you know to reach for lean protein to nourish your muscles and body.  The skin needs to be replenished with proteins topically too.  The marine collagen and caviar in Timeless By Pevonia's Collagen Serum are two of the most compatible proteins for your skin.  Also, if you furrow your brow when lifting, you'll love the wrinkle- smoothing effects of the Collagen Serum, which contains a natural peptide that functions as a safe alternative to Botox.
And don't forget your eyes. When working out, many of us squint to keep hard earned sweat out of our eyes.  This can not only cause wrinkles, but also irritate and dry out the delicate skin around the eyes.  Nourishing the eye area with ingredients that will replenish the skin's vital components is a must. Marine collagen, marine elastin and hyaluronic acid in the Timeless Eye Contour Serum will do just that.
If you're less than consistent or need that extra push to log time in the gym, think of using good skincare as your reward for a good workout!  After a good workout you deserve a little pampering, right?  The good-for-you skincare in the Timeless Trial Kit is the best calorie-free treat you can give yourself.