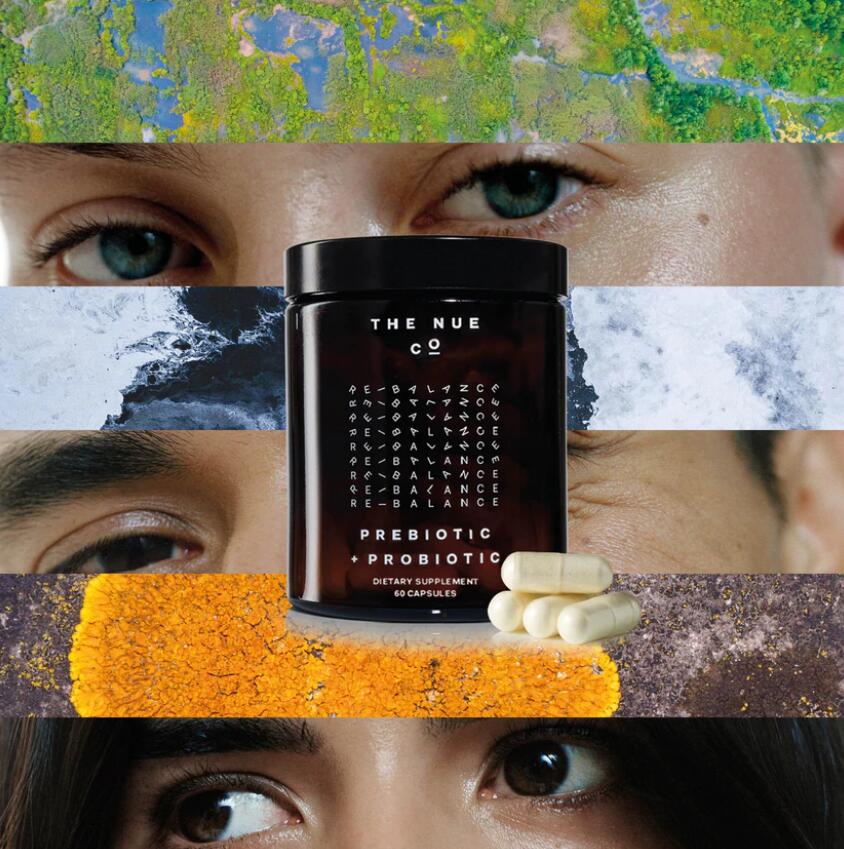 Everyone should be taking extra steps to make sure their body is healthy inside and out—from the outer layers of your skin to deep inside your gut. That's why people have fallen in love with skincare and supplements in recent decades. It makes you look good and feel healthy.
And who says skincare and vitamin supplements have to be full of preservatives and chemicals? With the rise of clean beauty, more and more people are seeing the benefits of products formulated without harsh, unnecessary chemicals. And with wellness products, the same principle applies.
Today, we'll be taking a look at The Nue Co. This beauty and wellness brand focuses on giving you only the best ingredients to help you sort out your personal issues, whether it's too much stress at work or dry, exhausted skin. Check out their best products below.
Overview of The Nue Co.
The Nue Co. was founded by Jules Miller in 2017. Her grandfather worked as a developer of vitamins, and she learned from him that there were so many nasty fillers and preservatives in today's supplements. She realized she had to do better.
So, she came up with The Nue Co., an organic skincare and supplement company. The brand's products focus on wellness and feeling good about yourself inside and out with the use of organic ingredients. Many of them are inspired by best practices in Chinese and Ayurvedic medicine.
The products you'll see carried by The Nue Co. are always formulated gently to be friendly to your skin, body, and senses. They don't have any potentially harmful fillers like toxic preservatives and added sweeteners. All you get is the good stuff.
Plus, all of the ingredients used to make the brand's products are responsibly and sustainably sourced. Meanwhile, 95% of their packaging and materials are recyclable. It's a brand that makes an impact in their consumers' lives, but also on the environment.
Here are some of their bestsellers:
As we grow older, our skin gets less elastic because the skin barrier gets more and more compromised. This jar of 30 capsules is formulated with ingredients and nutrients to keep your skin strong, supple, glowing, and free of wrinkles and fine lines. Take it once a day to see results.
It's infused with collagen to plump up and volumize the skin, making it less prone to the signs of aging. It also has the brand's signature PhytoCeramides which fortifies the skin barrier, allowing it to hold more moisture.
On top of that, it also contains aloe vera and hyaluronic acid. These are humectants that are known to deeply hydrate the skin. They draw in moisture from your environment and pull it into the skin, increasing its nourishment levels.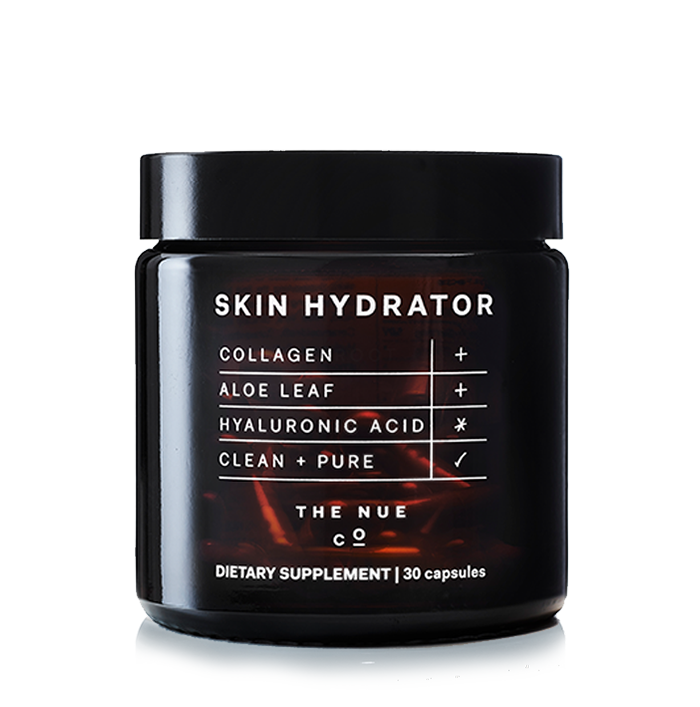 This tincture is very useful when you're prone to getting an itchy throat. It's formulated with a blend of immunity-boosting, antiviral properties that soothe the throat, so it's perfect for supporting you through the occasional cold or allergy attack.
The drops contain Echinacea, an herb known to build up your immune system and fight signs of colds. They also have Shisandra Berry and Astragalus—adaptogens that lower the stress levels in your body that make you more vulnerable to sickness.
As soon as you sense a scratchy throat or excess sneezing, simply put six drops of the tincture under your tongue. You can use it every day as a preventive measure or only when you see these symptoms.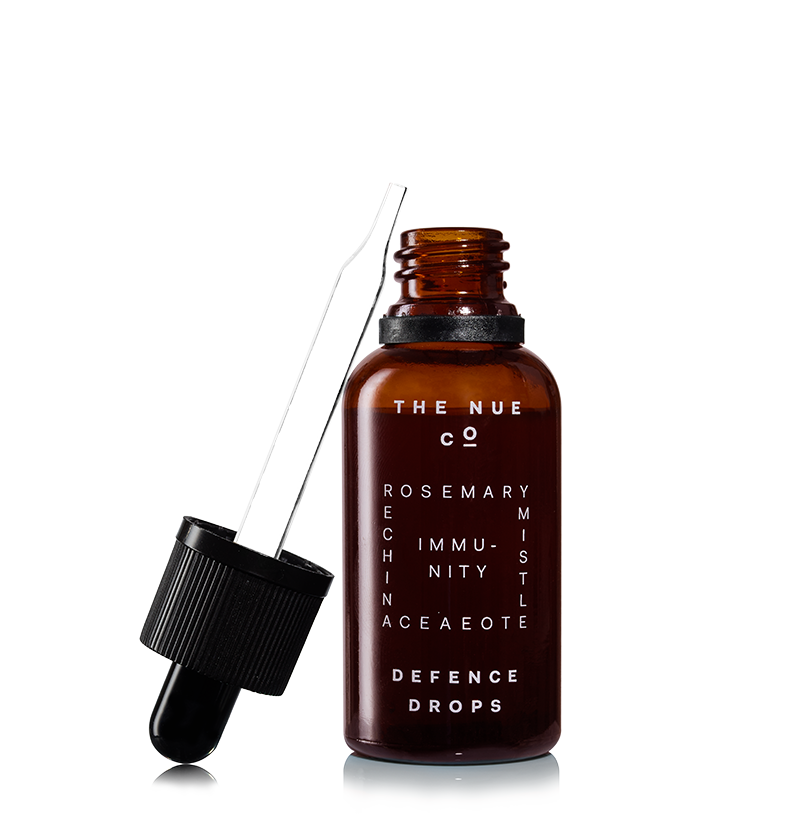 Harsh cleansers can sometimes strip the skin of its much-needed moisture and oils, leaving your skin barrier weaker and your complexion looking and feeling dry. This cleanser doesn't just wash your face thoroughly—it does so while being gentle to it.
It's designed with The Nue Co.'s patented technology that helps protect your skin against free radicals in pollution. It even helps lock in moisture in the skin, keeping it hydrated for longer. It also improves your microbiome, thanks to the probiotics in the formula.
The cleanser is free of soaps and sulfates, making it super gentle. It comes out as a smooth gel that foams up into a velvety lather for your cleanse.
After cleansing, you need to make sure you quench your skin's thirst. That's precisely what this topical serum aims to do.
The serum is formulated with AHAs like glycolic, lactic, and mandelic acid that brighten and lightly exfoliate the skin. They also boost collagen production for youthful-looking skin.
It's also rich in hyaluronic acid that hydrate the skin deeply and tiger grass extracts that are known to soothe inflamed skin. Together, these ingredients give your complexion a healthy dewiness and radiance.
There are a bunch of other botanicals in this vegan serum to help calm down puffy and irritated skin, including licorice root, grape seed, and white water lily extracts.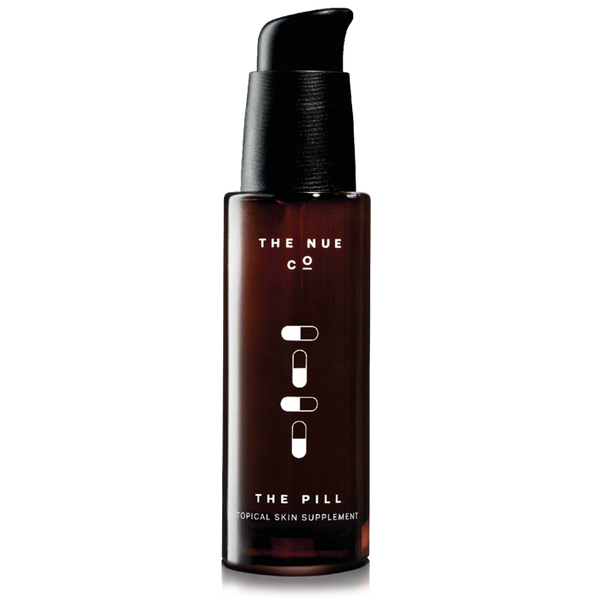 Wellness isn't just improved by what you apply to your skin or ingest through your mouth. Aromatherapy can also help soothe stress and anxiety. And why not wear these calming, relaxing fragrances on your body?
Functional Fragrance is all about helping you unwind when you're at your most stressful. Thanks to botanicals like cilantro, iris flowers, and green cardamom, this scent gives off a spicy, woodsy, and freshly clean aroma all at once.
According to The Nue Co.'s studies, 93% of people recommend this product as a personal anti-stress tool. And since it helps you smell wonderfully fresh throughout the day, it hits two birds with one stone.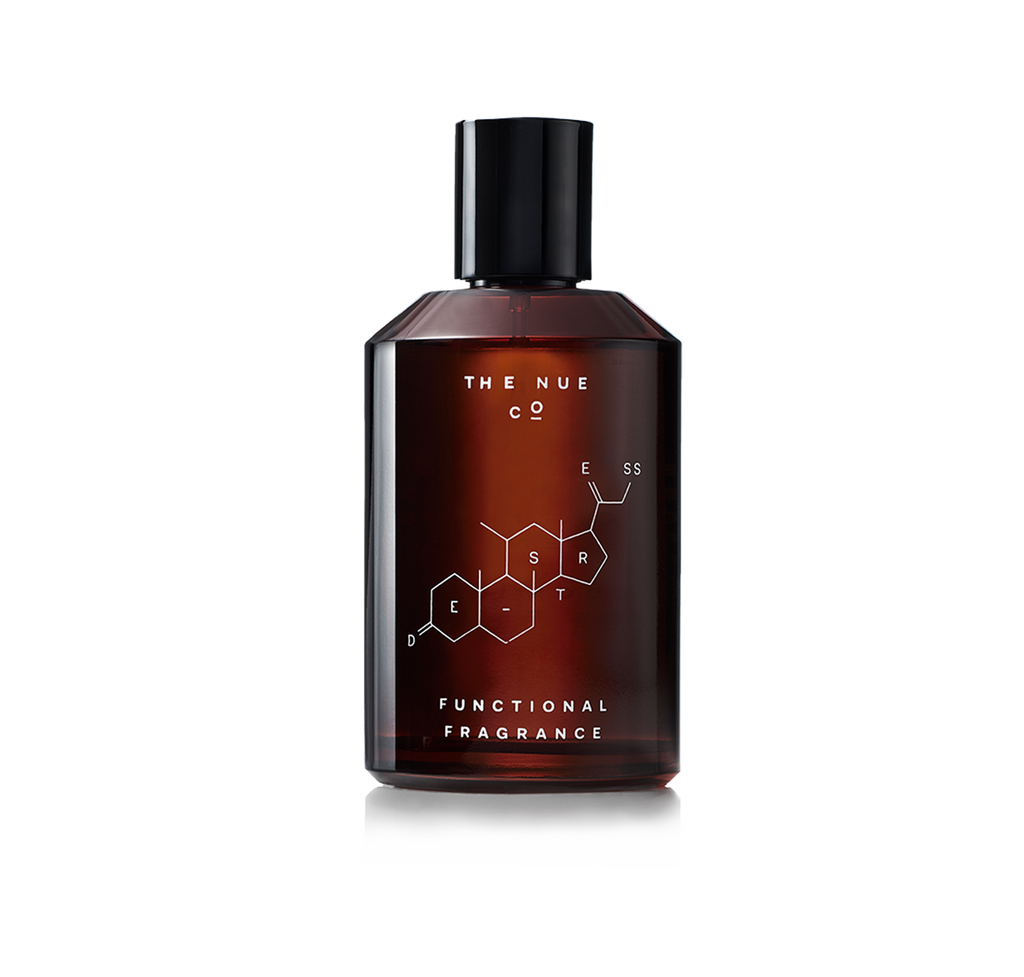 Sure, your skin can look smooth and hydrated if you pack on concealer and a setting spray. But it looks even better when the beauty and nourishment is natural. These vitamin capsules are packed with all the nutrients your skin craves so that it can look smooth, radiant, and properly moisturized.
Each capsule contains zinc, vitamin C, and botanical extracts from grape seed and melon to brighten the skin and elevate its luminosity. They also work to clear up any blemishes and acne scars, giving you a more even tone.
You also give your skin its daily dose of vitamin A, which is essential in keeping your skin tight and firm. This is especially helpful if you're nearing your forties or fiftes and want more anti-aging products in your beauty regimen.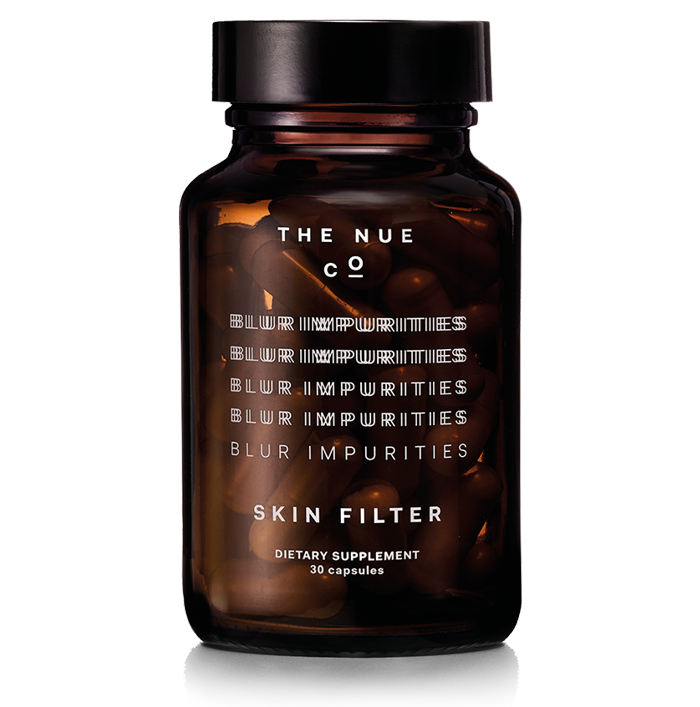 What customer reviews think of The Nue Co.
Whether it's for The Nue Co.'s gorgeous fragrances or skin-boosting products, customers always have something good to say about the brand. Even content creators rave about the products online.
Organic Vogue on YouTube posted a review of Functional Fragrance on her channel. She spoke very highly of the fragrance, calling it super refreshing. She even hailed it as the perfect summer fragrance.
"It almost smells like freshly cut cucumbers," she described enthusiastically. "Like when you're really thirsty and you really want some water and it's so refreshing when you finally have water. It kind of smells like that feeling!"
Those who would rather try out The Nue Co.'s skincare products also end up very happy. Violette, another YouTube content creator, loves that The Pill is perfect for her skin type.
"My skin is super, super dry, so I'm always looking for products that are going to really lock the moisture in, and that's what this is doing," she says, referring to the serum. She even makes sure to spread it along her neck and decolletage to get the most out of the product's moisturizing effect.
FAQs
Who owns The Nue Co.?
The company was founded by Jules Miller in 2017. She learned from her grandfather the serious flaws of vitamin development today. She also suffered from irritable bowel syndrome, which motivated her in creating organic formulations that are friendly to the gut.
Where is The Nue Co. based?
Although the founder of the company was born in Britain, The Nue Co. primarily holds headquarters in New York. However, they also have an office in London.
Is the company cruelty-free?
Yes, all The Nue Co. products are cruelty-free. They also try to make their products vegan and gluten-free as much as they can.
Do they have an Instagram account?
The brand's Instagram handle is @thenue_co, but as of writing, the account has been taken down or deactivated.
Can I buy The Nue Co. products if I'm in the UK?
Yes, there's a shopping site specifically for UK orders. Check it out here if you're from the UK.
Is The Nue Co. worth it?
If you're interested in organic living and are trying to be more self-conscious about the chemicals you feed your skin and body, The Nue Co. is a terrific investment. It's also worth it if you think vitamins and supplements are boring and want to try out a brand that is more fun and appealing.
It's not the most affordable brand in the world, but it's worth it for the nourishment you give to your body. After all, isn't wellness and organic ingredients what your skin and gut deserve?