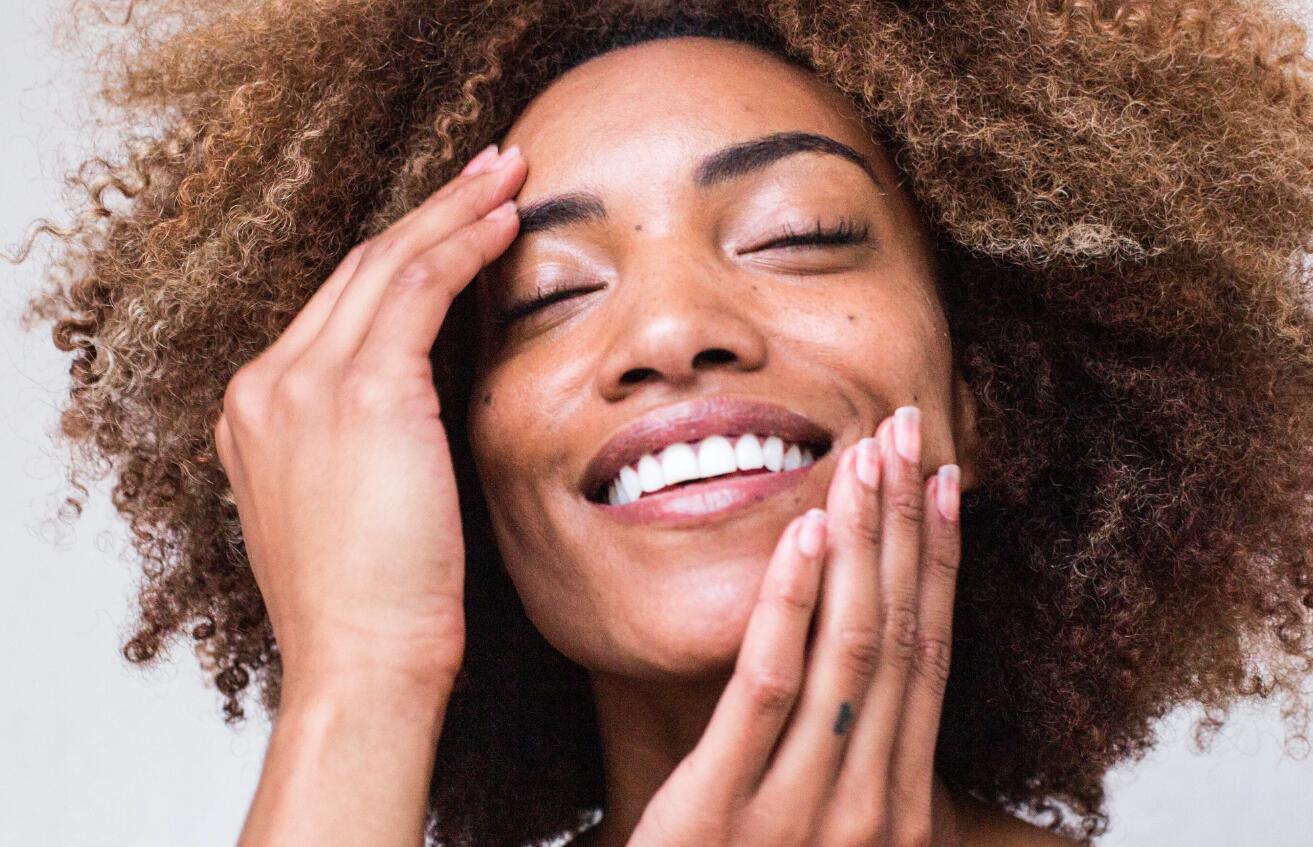 Organic and all-natural skincare have been big industry buzzwords in the last few years, but do they actually make a difference to the quality, effectiveness, and health of your products? If you're wondering about whether organic ingredients matter for your skincare and makeup routines, we have the answers. Read our guide to discover what your skin needs most!
The Science of Skincare
Much scientific research suggests that natural and synthetic skincare ingredients are pretty equal in terms of effectiveness. Generally, your body can't tell what's "natural" and what isn't. Whether you're looking at salicylic acid from a lab or salicylic acid found in willow bark extract, your results will typically be the same. It all comes down to how your body and skin react to the molecular structure of your products.
Your skin is made to protect your body. It's supposed to be pretty much impenetrable to larger molecules, and since your body absorbs things in different ways, the molecular makeup of your skincare and makeup is critical. The uppermost layer of your skin is made up of a fatty, waxy substance that repels water and keeps moisture in. The question is whether your skin needs more nourishment for this barrier or penetrative products that can deeply cleanse beyond it.
Water-, oil-, and wax-based products never penetrate the skin — their molecules are just too big. All products based on these ingredients are meant to nourish the skin barrier that protects you so that your body's natural processes have the support they need to perform efficiently.
Penetrating the Barrier
The only way to penetrate your skin's protective barrier and get into the lower layers of your skin is with products that decrease the pH of the barrier and make it more porous. These products mainly include exfoliators, like acids and chemical peels. The risk here is that some products that you apply after exfoliation could end up clogging your pores and causing breakouts.
One of the things you want to look for in skincare products meant for deeper penetration includes hydrophilic and lipophilic properties, as well as a low molecular weight. Compounds with these are properties can safely get past the barrier without plugging up your pores or causing microdamage. Vitamin C, retinol, and Epidermal Growth Factor (EGF) are ingredients on the list that can get deeper into your skin.
Learn About Your Products
The science behind how skincare works and which products are safe for your skin is essential. This is ongoing research, with new discoveries being made all the time. Some people choose to go natural simply because they think that it's always safe, and they can sidestep the ethical dilemmas that many big beauty brands have to deal with.
If this is the route you're interested in, that's great! But you do need to learn a little more about industry terminology and labeling. Some products are labeled as "natural" or "organic," but they may not be as intensively tested as similar "synthetic" products. There's also a chance that some of those natural ingredient effects haven't been comprehensively researched, and companies are betting that the label will lure you into using their product without being able to deliver the results you want.
Instead of focusing on what the label says on the front, take a look at the ingredients on the back and independently verify their safety and effectiveness. From eye care to hair care, examine everything carefully before you buy!
Organic, Vegan, or Vegetarian?
So this is where it gets a little complicated. Even though the FDA doesn't technically regulate the terms that skincare brands use, including the words organic, vegan, and natural, you might see products with an official seal from the USDA (United States Department of Agriculture) instead. You might also see other certificates from agencies like Leaping Bunny for cruelty-free products, ECOCERT for French-certified organic products, and BDIH for German-certified natural products.
Most of these certifications only apply to specific manufacturing processes or one or two ingredients on the list. Any skincare product that has applicable ingredients, like berries, herbs, or honey, can be certified organic as long as those ingredients are free of inorganic substances.
Natural Makeup
Since makeup isn't usually meant to nourish or protect the skin, natural and organic products are a little more of an ethical concern. If you're interested in eyelash extensions that don't use real animal hair or cruelty-free eyebrow cosmetics, there are tons of options out there for you. Many of these companies also strive to make eco-conscious decisions in all aspects of their business — from product creation and manufacturing to packaging and shipping. So while these products may or may not make a difference to your skin, they make a big difference from an ethical standpoint.
There are also makeup brands that purposely include nourishing ingredients in their products to mitigate the dehydrating effects of their products on your skin. In the long term, natural makeup may moisturize and allow your skin to breathe that much better — it just depends on the ingredients.
Popular Natural Skincare Ingredients
Are you wondering which of the natural ingredients you're seeing are most important and effective for nourishing your skin? Everyone knows that some ingredients are simply better and more researched than others! Here is a list of the most effective and scientifically proven ingredients that tons of the most popular brands love to use:
Vitamin C
Vitamin C is one of the biggest beauty stars in the entire industry! Vitamin C is also known as ascorbic acid, and many moisturizers and cleansers use it for its powerful antioxidant properties. Products with Vitamin C are meant to smooth, brighten, and tighten skin through the promotion of skin-cell and collagen production. Some brands choose to use lab-produced Vitamin C, but if you see products with pomegranate, seaweed, or citrus, you'll enjoy the benefits of this fantastic ingredient from natural sources.
Rosehip Seed Oil
If you see an ingredient under the name Rosa Canina Seed Oil, you're looking at rosehip seed oil. This ingredient is rich in omega-6 and omega-3 compounds as well as Vitamin A. Most skincare with this ingredient is used to target scarring, signs of aging, hyperpigmentation, and other skin conditions. Rosehip seed oil is usually found in products that are a little more targeted, like scar creams, spot creams, and dark spot serums.
Willow Bark Extract
Willow bark extract is also a popular ingredient because it is rich in salicylic acid. This ingredient is an exfoliant that can help you get rid of dead skin cells and clear out your pores. Salicylic acid can have a powerful effect on acne because it soothes breakouts, oily skin, and irritated areas. Salicylic acid can also be lab-produced instead of extracted from willow bark.
The Right Skincare Decision
Overall, it seems like the discussion of natural versus synthetic products is more of an ethical than a results-driven concern. If you want to do your best to protect the environment and consider the treatment of animals during product testing, it's your best bet to look for natural and organic certified products.
About the Author:
Yegi is the owner and CEO of Yegi Beauty, a company that supplies eyelash extensions and accessories as well as online and on-site courses for aestheticians looking to expand their service options. Yegi is not only an entrepreneur; she also helps other business owners grow their own businesses.
She is passionate about supporting other entrepreneurs with her own experiences in the business, so they can reach their full potential.