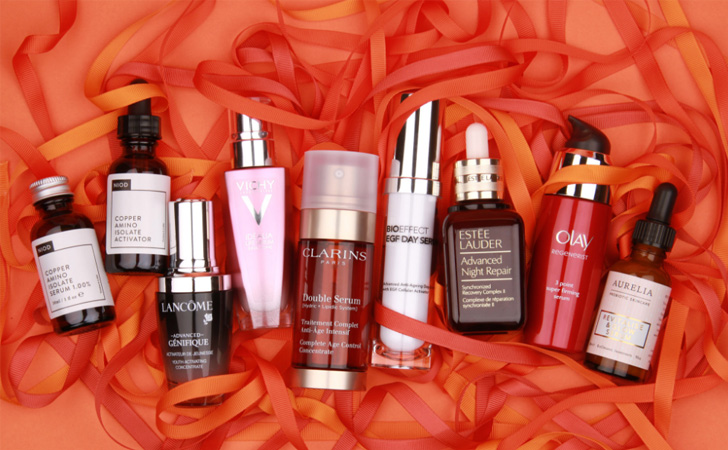 Face serums are skincare products that are similar to face masks. They offer many of the same anti-aging, brightening, tightening, firming, evening, hydrating and imperfection reduction benefits as face masks do. However, they do not need to be washed off and can be applied discreetly underneath your daily makeup or applied before bed and worn during the night. Face serums can be a transformative addition to your daily skincare routine that can help you effortlessly solve your complexion challenges without the mess and hassle of a face mask.
Read the following facial serum reviews to discover the top best face serums available on the current skincare market.
7. Alina Skin Care Vitamin C Serum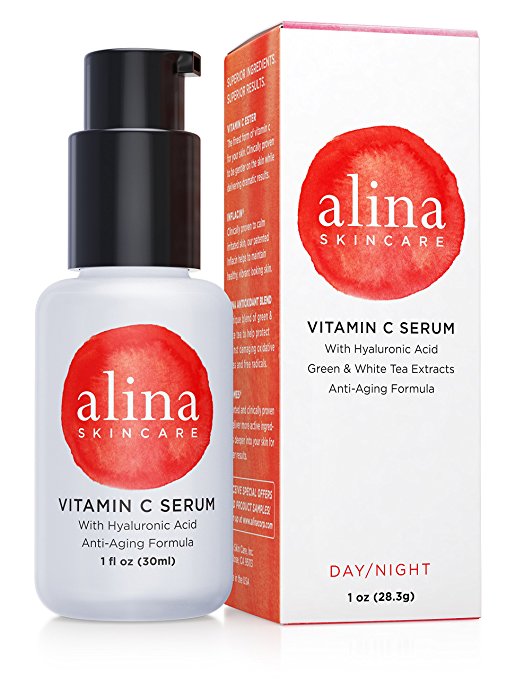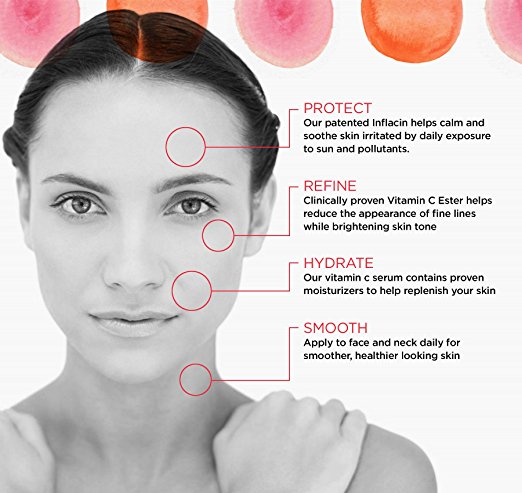 This face serum from Alina Skin Care is a great face serum for any skin type, including sensitive skin and dry skin. The serum is infused with vitamin C and a blend of rich moisturizers, including organic aloe vera extract and glycerin, that hydrate your skin and combat the severity of the vitamin C to ensure that it does not irritate even the most sensitive complexions.
The Alina Skin Care serum applies smoothly and leaves your skin with a silky and soft feel. After only applying this serum a few times, it noticeably evens out your skin tone and gives your skin a radiant glow. The serum also firms up your skin in order to reduce the appearance of wrinkles and fine lines.
6. Amara Organics Hyaluronic Acid Serum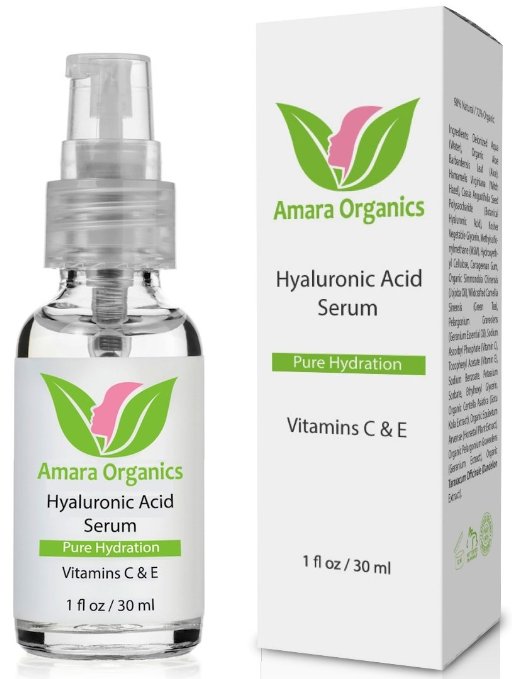 This serum from Amara Organics is a specially formulated hyaluronic acid serum. It is infused with an abundance of hyaluronic acid that penetrates deep into your skin and builds up a barrier that draws moisture into your skin and prevents it from escaping in order to plump your skin for a youthful finish. The serum also contains vitamins C and E in order to moisturize and hydrate your skin to leave it feeling soft and smooth.
The Amara Organics serum is a one hundred percent natural and organic product. It contains only natural ingredients and is formulated without any parabens or alcohol to prevent irritating even the most sensitive skin.
5. Amara Organics Vitamin C Serum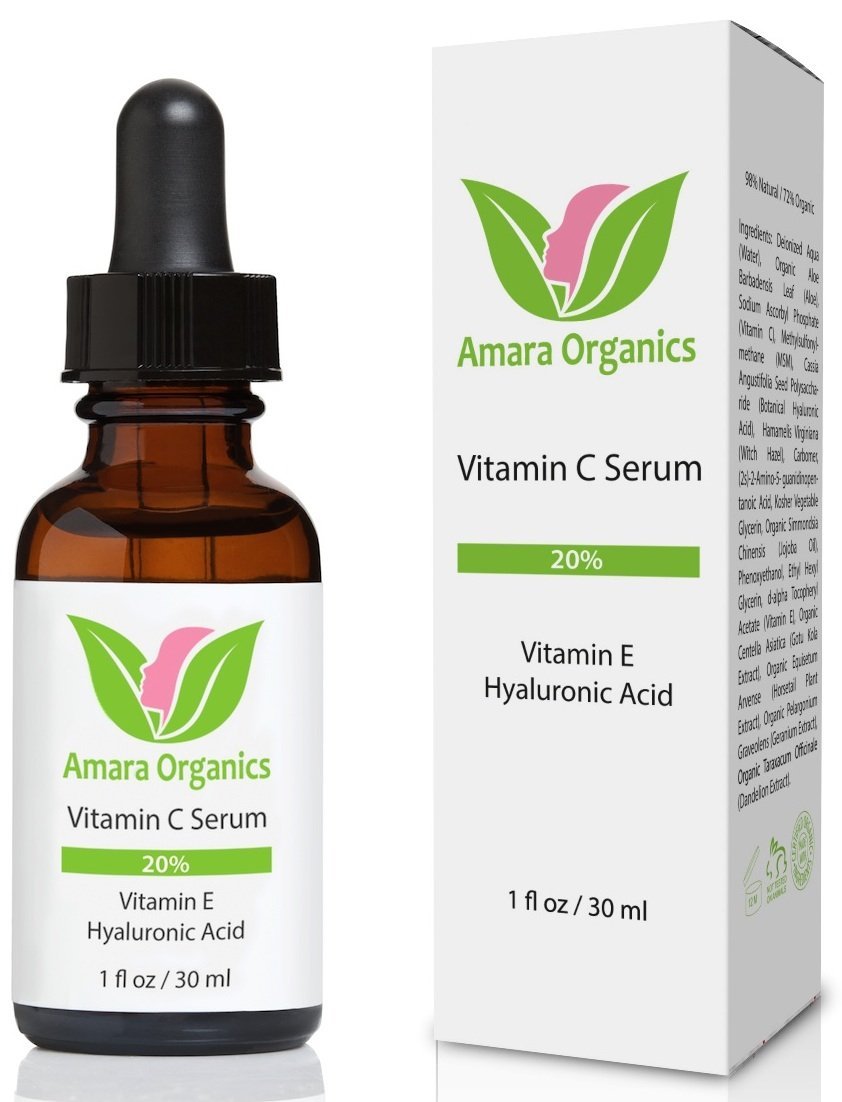 This Amara Organics face serum also includes hyaluronic acid and vitamins C and E. However, this version of the organic company's serum is formulated with a higher concentration of vitamin C.
The serum includes twenty percent vitamin C with hints of vitamin E and hyaluronic acid as well. This blend of ingredients helps stimulate collagen production in your skin in order to brighten and firm up your complexion and minimize the appearance of visible signs of aging. This serum is vegan, cruelty-free, and formulated without synthetic fragrances or parabens.
4. ArtNaturals Enhanced Vitamin C Serum Age-Defying Serum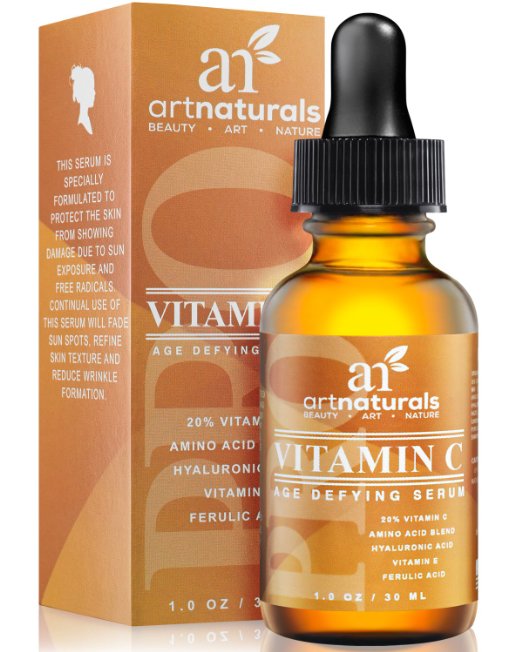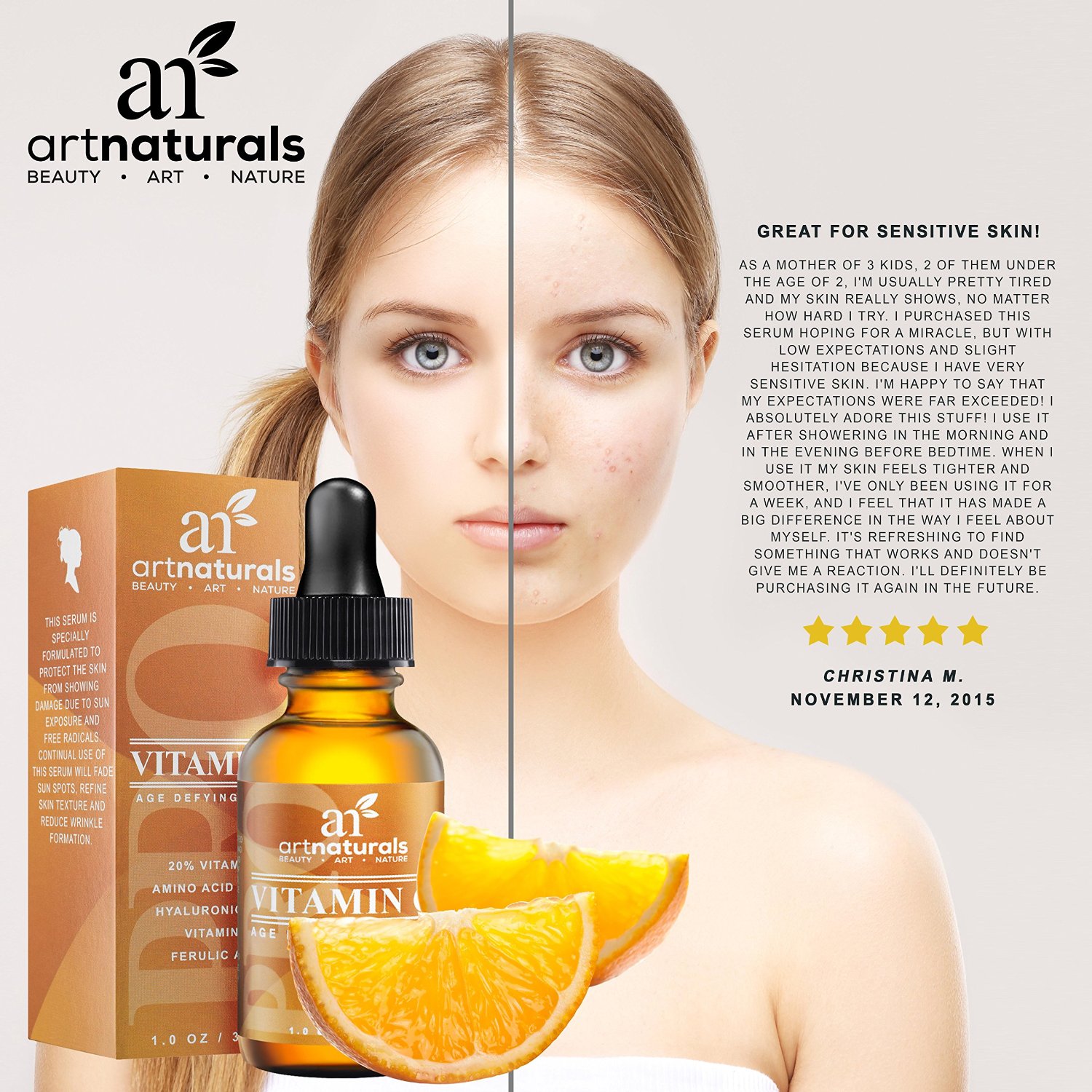 This face serum from ArtNaturals is an ideal face serum for aging skin. It is infused with a blend of natural ingredients, including organic herbs, aloe vera extract, vegetable glycerin, botanical hyaluronic acid, and more. This blend of ingredients helps reduce the appearance of visible aging signs and other imperfections to leave your skin with a radiant, youthful glow.
The serum is extremely lightweight and non-greasy. It is specifically designed to be applied one or twice daily and can be used underneath makeup without leaving any sort of residue behind.
3. Olay Regenerist Advanced Anti-Aging Regenerating Serum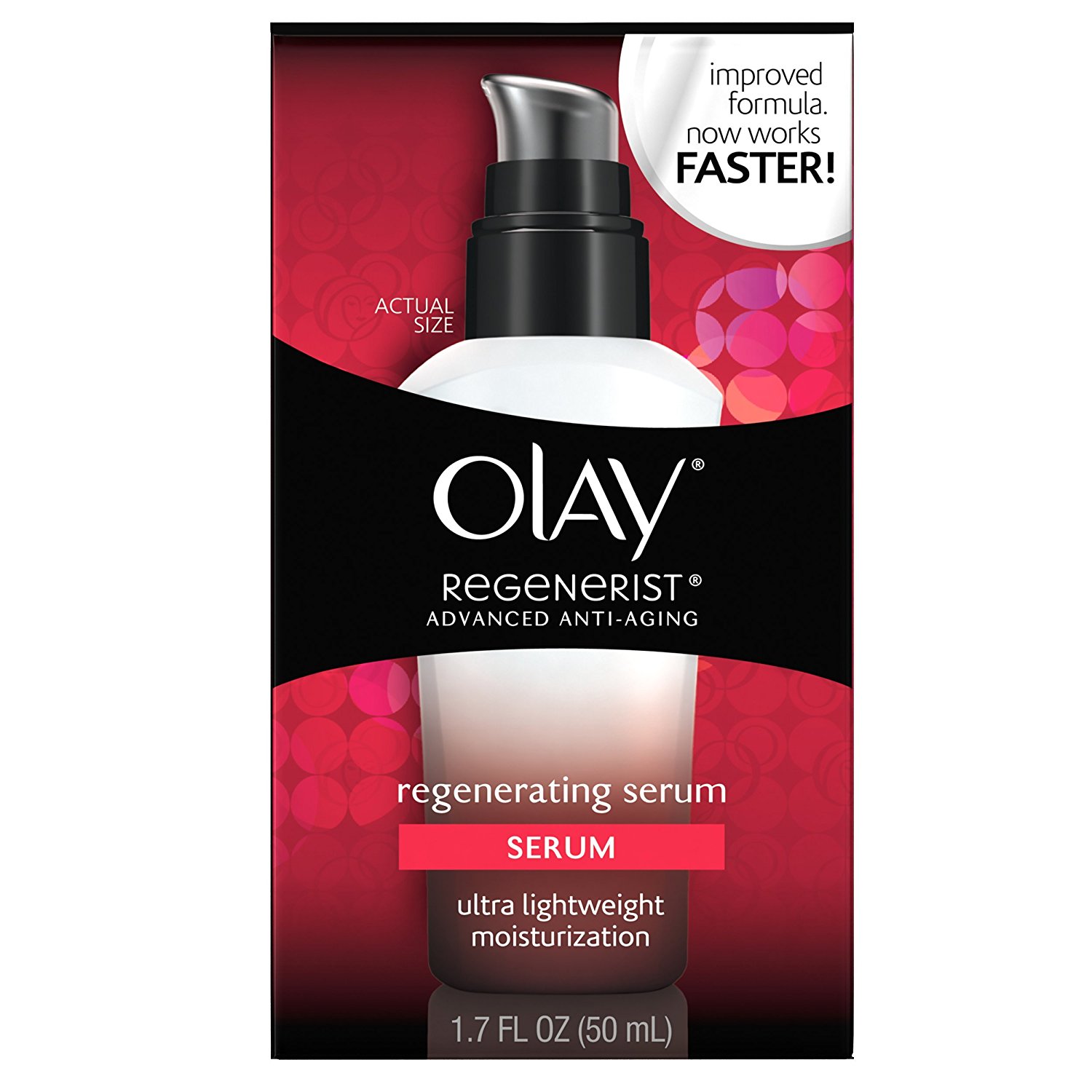 This face serum from Olay doubles as a daily face serum and a lightweight moisturizer. It is an extremely hydrating serum that is designed to build up positive results for your skin over a period of four weeks.
After the first application of this serum, your skin looks noticeably smoother and softer. Within four weeks, the moisturizing blend of regenerative ingredients within the serum helps reduce the appearance of fine lines and wrinkles in your complexion.
2. CeraVe Skin Renewing Cream Serum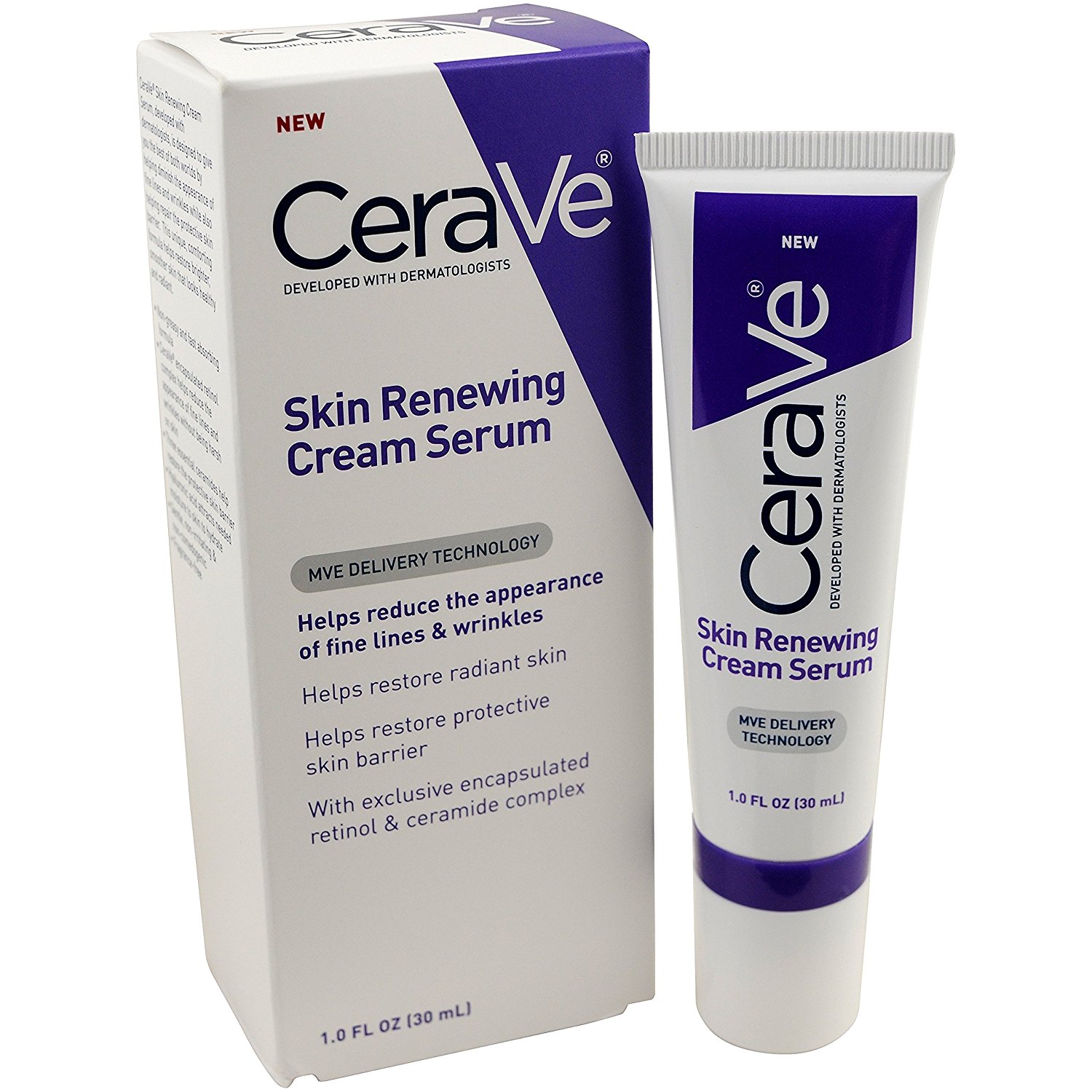 This serum is a soothing cream formula that is designed to minimize the appearance of fine lines, wrinkles, and age spots in agin skin. It is formulated with a retinol and ceramide complex to help renew the skin and restore its youthful glow.
The CeraVe serum was developed with the help of professional dermatologists. Its formula is gentle and hydrating and will not irritate your skin.
1. OZ Naturals Hyaluronic Acid Serum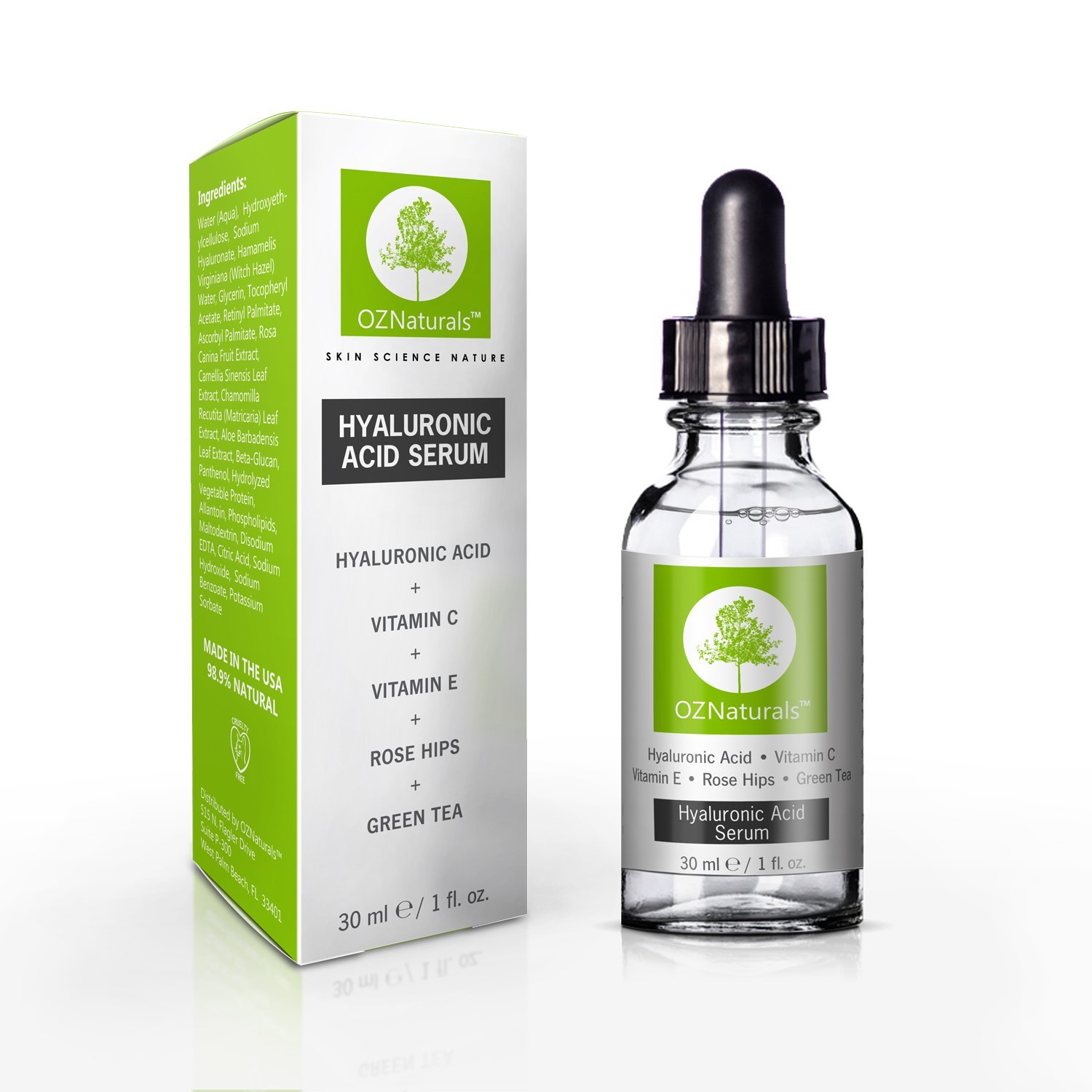 This serum is a thin, lightweight serum that is designed to feel like nothing on your skin. It is a clinical strength formula that helps plump up your skin to reduce the appearance of visible signs of aging.
The serum naturally provides your skin with hydration and moisture to leave it with a soft, dewy, and vibrant finish.
If you're in the market for a face serum to perk up your skin, peruse this list of the top seven best face serums to find a high-quality formula that solves your personal skin struggles so you can put your best face forward every day.