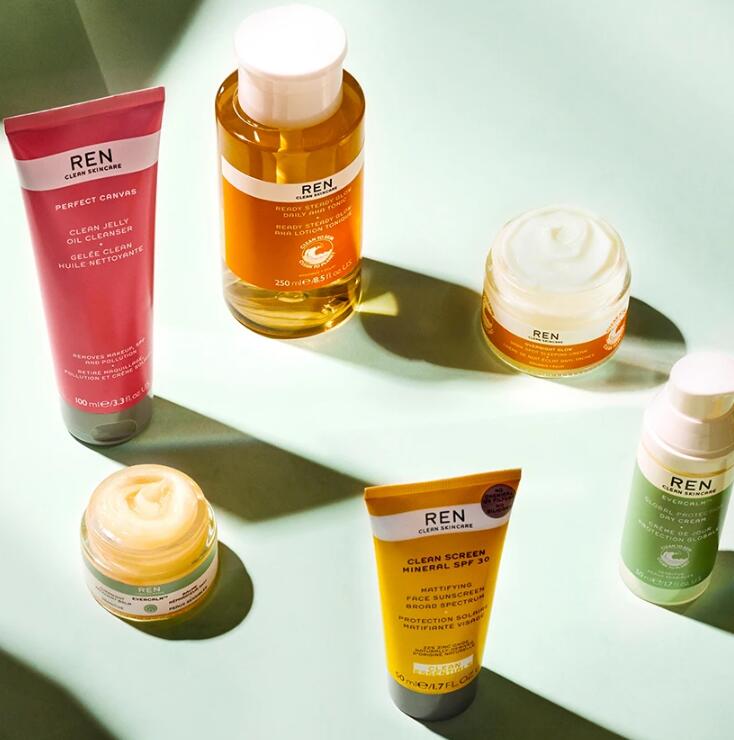 Most skincare brands have specific products for oily and dry skin types. But sometimes, those with sensitive skin get left behind. All that's left for sensitive gals are those overly plain-looking medical brands that don't have fun ingredients or cute packaging—and it's no lie that those can get boring.
Enter REN Skincare. This UK-founded brand focuses on high-performing and effective skincare for sensitive skin. It's vegan, cruelty-free, and has been clean for over 20 years.
But with the beauty industry looming with so many clean skincare brands, is this one even worth it? Here's a rundown of REN Skincare's bestsellers to help you decide.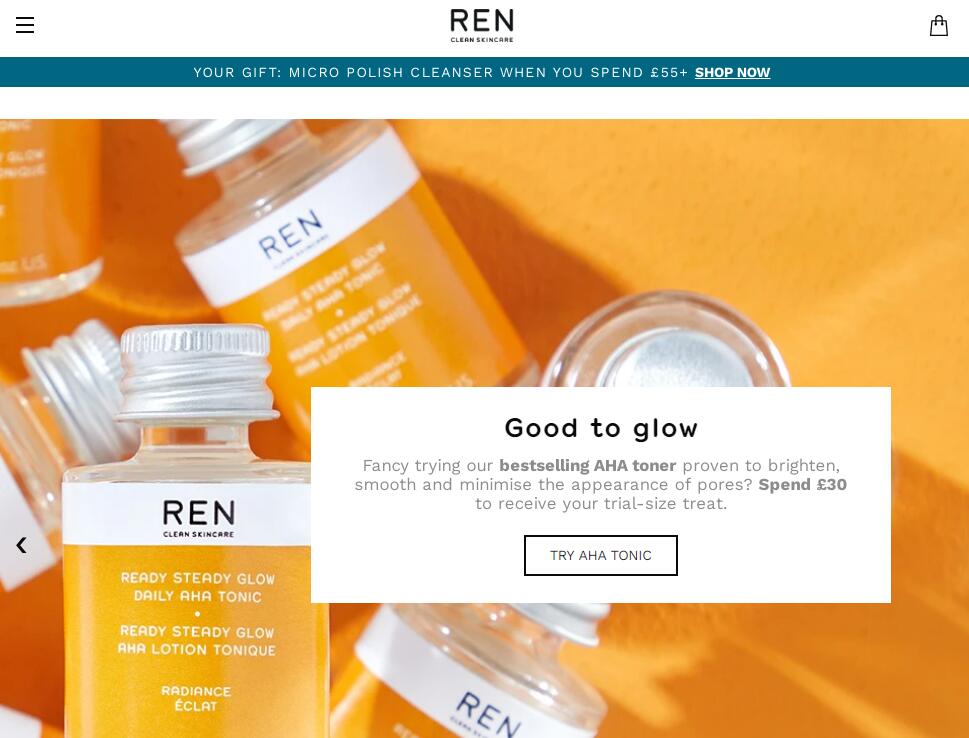 Overview of REN Skincare
The entire philosophy of REN Skincare is clean beauty. That means formulating their products with organic ingredients to harness the power of nature and packaging everything in something recyclable and sustainable.
REN's bottles are made with ocean plastic, while their tubes are post-consumer recycled. They even work together with organizations like The Surfrider Foundation to ensure everything they do will help the environment in one way or another.
But the "clean" mentality doesn't stop there. REN Skincare also ensures that the ingredients they put into their products are good for the skin.
They don't carry harsh retinol serums or peels that tug at your skin; they have gentle products instead, many of which are pH balanced. All these products are backed by science and have clinically proven results.
REN products are free of super harsh chemicals that could end up irritating sensitive skin, such as sulfates, parabens, and silicones. While this is terrific for the skin, it also has a huge impact on keeping the oceans clean, since washing these ingredients in your sink brings them to the ocean.
1. Ready Steady Glow Daily AHA Tonic Review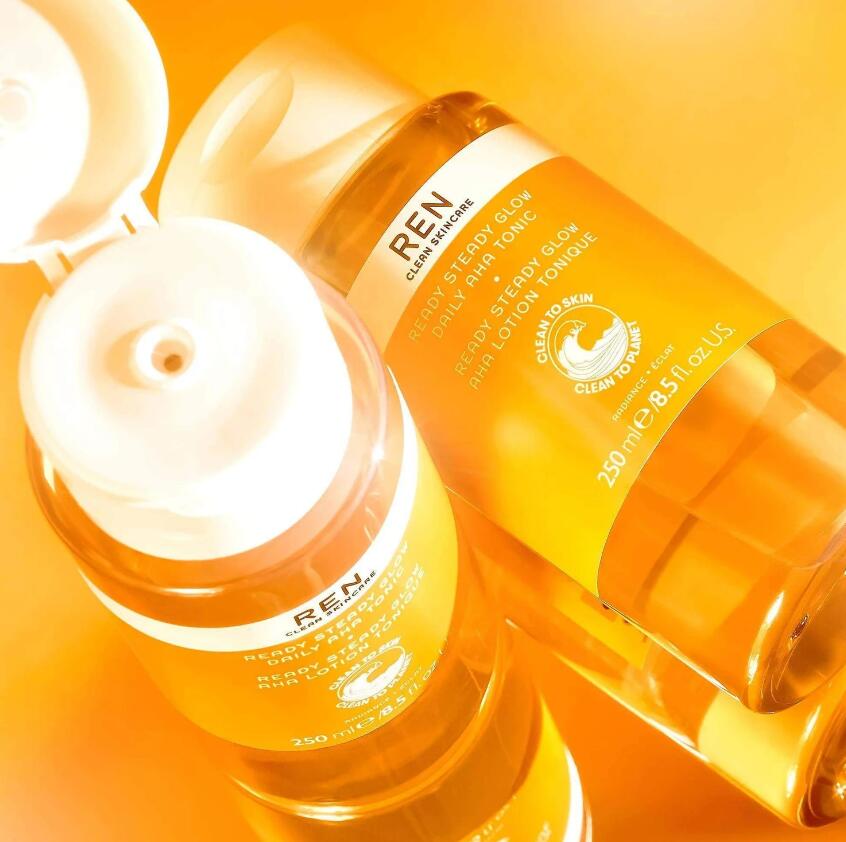 This vegan AHA toner is a holy grail among REN Skincare loyalists. It's made with lactic acid, benzoic acid, willow bark extract, and other exfoliators to slough off dead cells on your skin and reveal brighter, renewed skin.
The ingredients also work to tighten and firm up the skin, which is great if you're about to reach a more mature age. It aids in keeping wrinkles and deep lines away.
It's the perfect exfoliating toner to use if you have sensitive skin and are wary of using active acids on your face. It's effective at unsticking the sebum and dead skin trapped on your face, while still being very gentle on your complexion.
2. Perfect Canvas Clean Jelly Oil Cleanser Review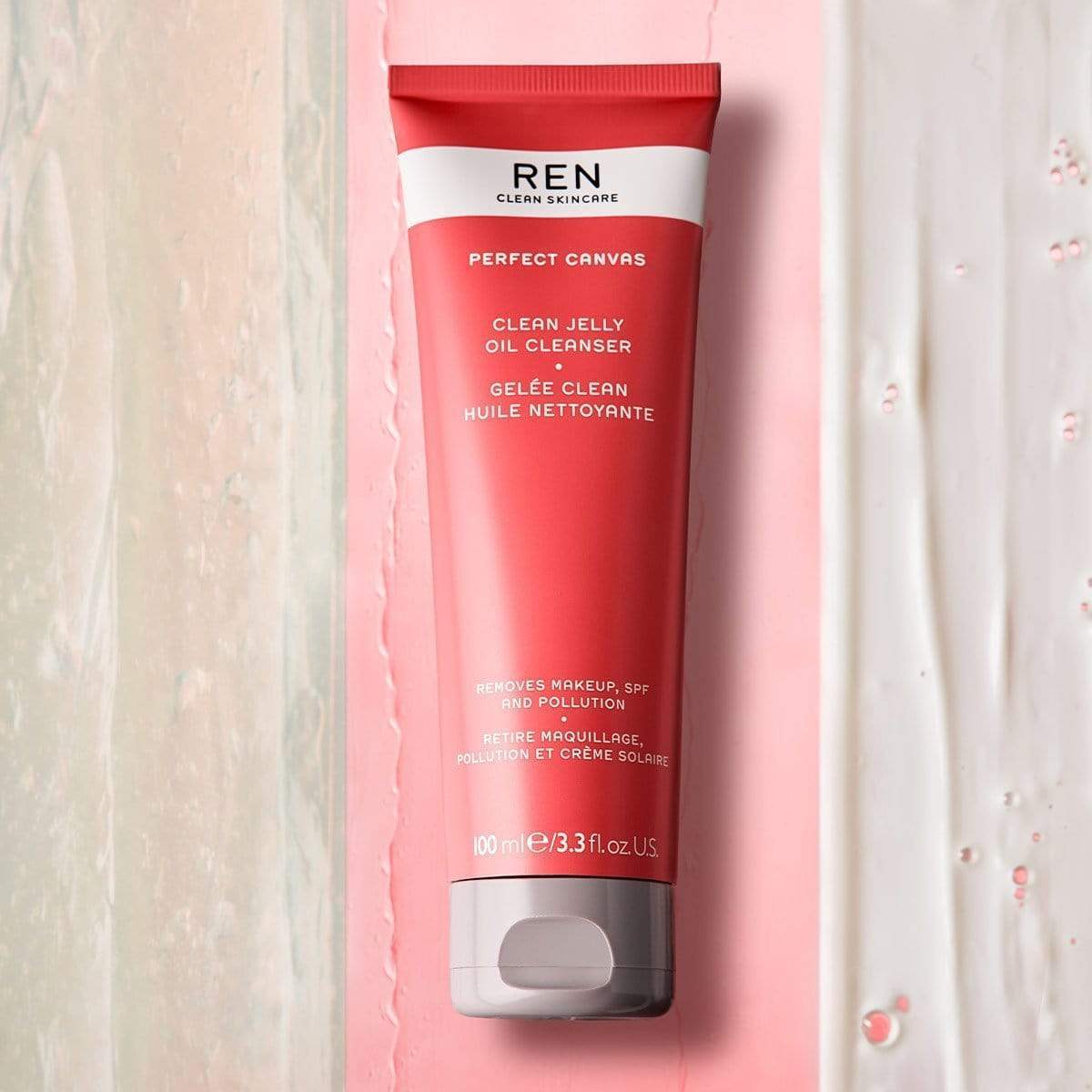 Gentle makeup removers are a must for sensitive skin that shouldn't be scrubbed harshly. Instead of wiping your makeup off roughly with cotton pads and facial wipes, try out this oil-based cleanser instead.
Massaging this cleanser into your skin will melt away all the dirt, sweat, and makeup sticking to your face after a long day. That makes it easier to wash off, and you didn't even need to tug at your skin with some pads to do it.
It's formulated with gorgeous oils such as grapeseed, sunflower, and white meadowfoam oils. Not only do they work to get rid of stubborn makeup, but they smoothen and condition the skin too.
3. Evercalm™ Global Protection Day Cream Review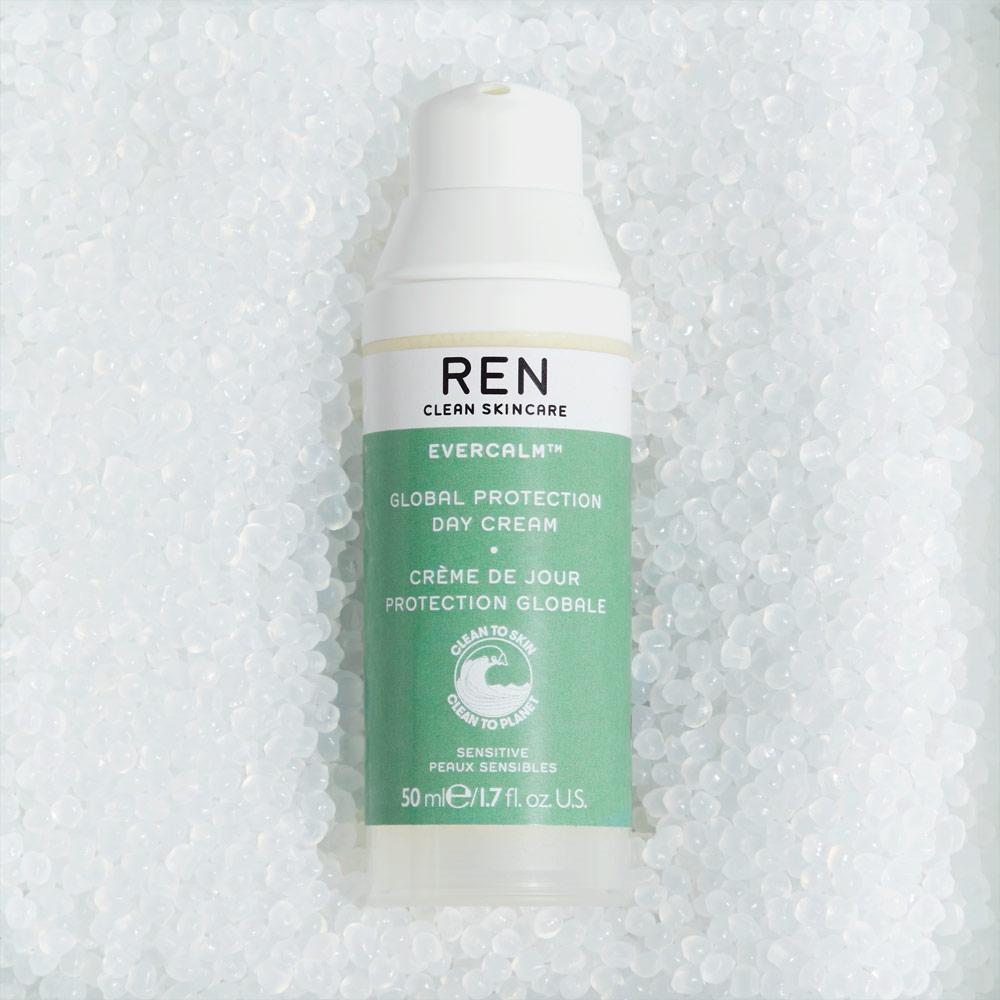 When you go outdoors during the day, you're exposed to many free radicals in the air that can damage your skin barrier. Smoke and pollution can even speed up aging, giving you wrinkles earlier than you expect.
This day cream is infused with REN's Global Protection Complex—a blend of antioxidants that can neutralize free radicals and protect your skin from harm.
It's also rich in moisturizing ingredients like sesame seed oil, glycerin, sunflower seed oil, shea butter, cranberry seed oil, and more. These work to hydrate and plump up the skin for an added healthy dewiness.
4. Clean Screen Mineral SPF 30 Review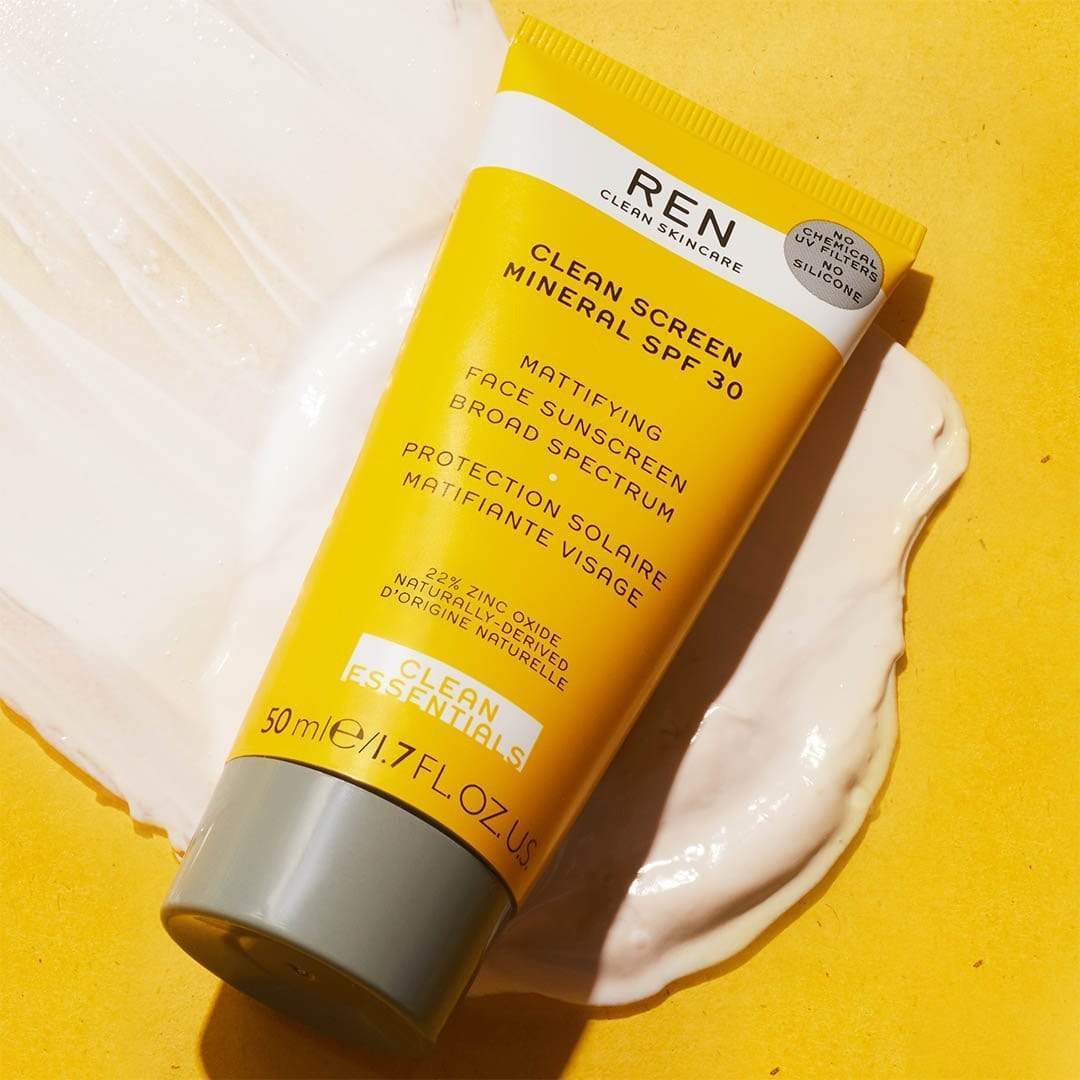 Chemical sunscreens can be a bit irritating on super sensitive skin. Luckily, this one is a mineral SPF 30, so it's non-clogging and won't cause inflammation or irritation.
It's formulated with naturally derived zinc oxide. This mineral sits on top of your skin instead of penetrating it, lowering the risk of skin congestion. The zinc oxide then protects your skin all day from UVA and UVB rays, as well as blue light.
This vegan formula also includes hydrating botanicals to keep your skin glowy and luminous in the daytime. This includes aloe vera leaf juice, cranberry seed oil, and sunflower seed oil.
5. Evercalm™ Overnight Recovery Balm Review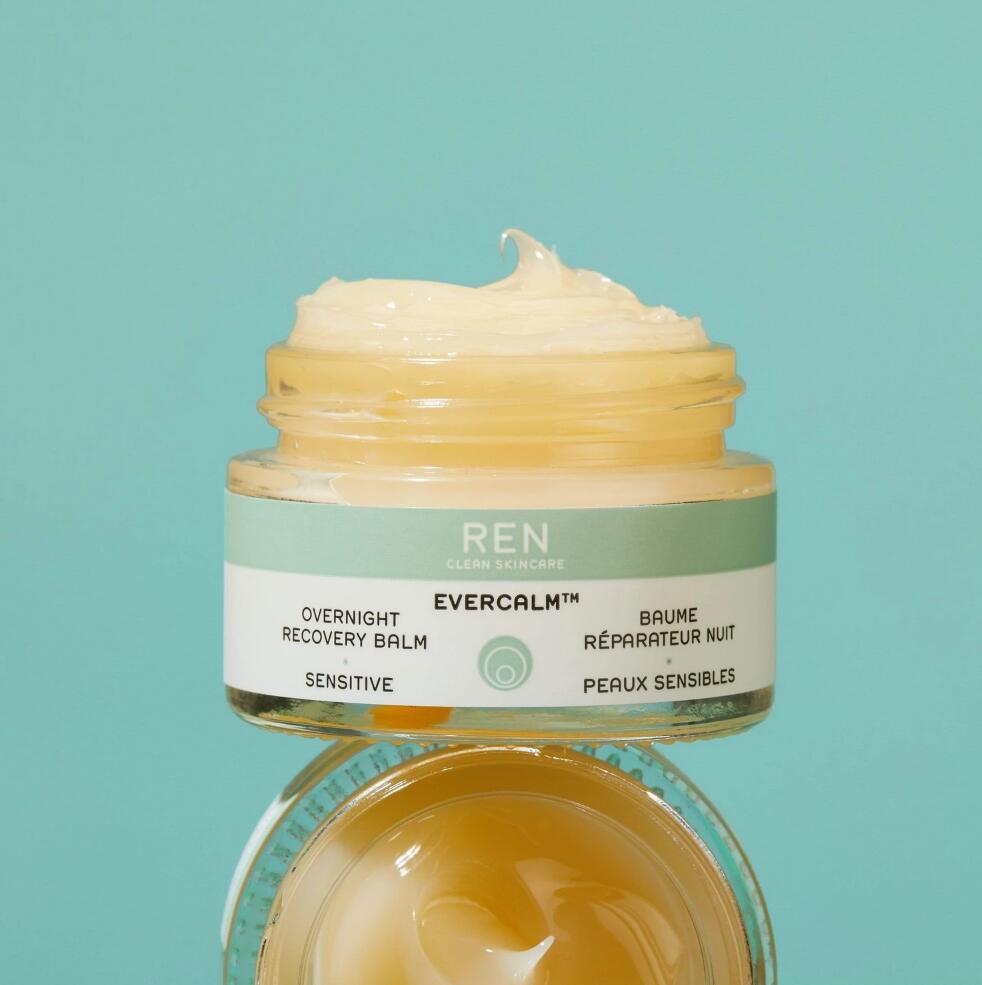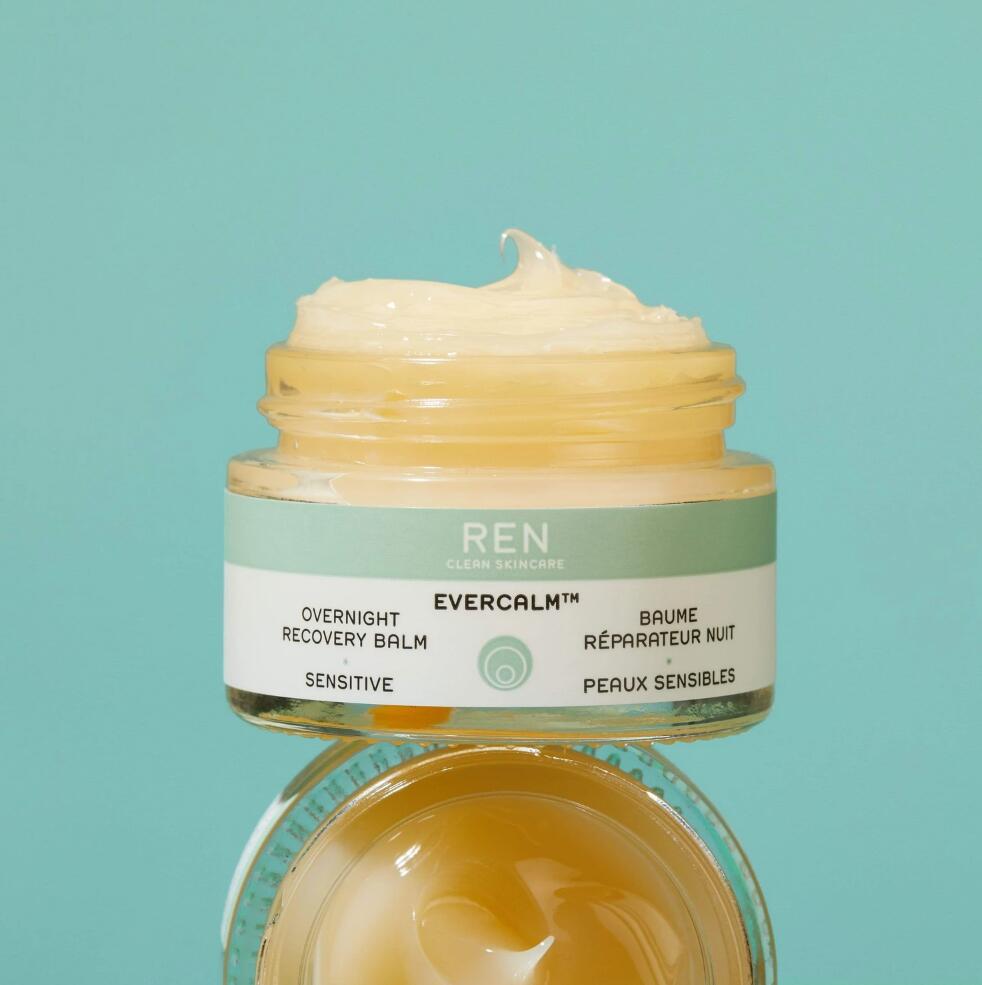 One sign of sensitive, tired skin is dehydration. When your skin barrier is dry, it will look flaky and dull, sometimes even inflamed. The best way to build up your complexion again is by nourishing it deeply using a thick cream like this.
This overnight balm is excellent for giving your skin intense moisture. It's made with olive, sunflower seed, jojoba, almond, borage oils, and other emollients that are sure to soften and condition your dehydrated skin. It also has beta-glucan to soothe red and irritated skin.
This cream allows your skin to feel soft and supple when you wake up in the morning. It is an awesome night moisturizer to use when your skin is particularly parched, like during the winter.
6. Overnight Glow Dark Spot Sleeping Cream Review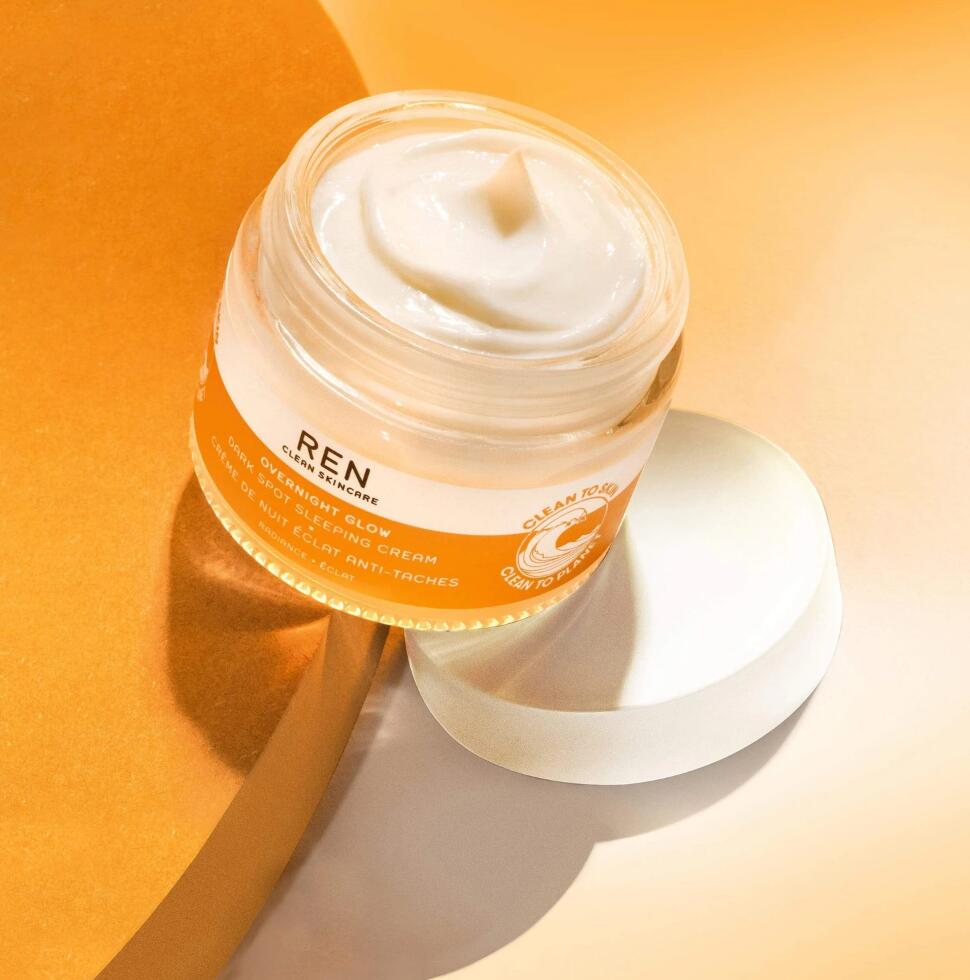 If you struggle with hyperpigmentation, this night cream is perfect for you. It nourishes your skin while you catch up on some sleep while treating acne scars and dark spots to help brighten your complexion.
Even if it brightens the skin, this cream doesn't affect your natural skin tone. It just gets rid of dark spots to even it out. So, you don't have to worry about it bleaching your skin color. It's clinically proven to reduce the number of dark spots on your face just seven days after using it.
This vegan formula is made with a whopping 94% naturally derived ingredients, so it's very organic and skin-friendly. It doesn't contain any harsh or stripping acids just to diminish those stubborn spots.
What customer reviews think of REN Skincare
Since REN Skincare is quite a popular beauty brand, there are plenty of reviews about its products. Huge channels and micro-influencers alike rave about REN as a cult-fave brand.
Rowena, one of the hosts on Beauty Within (an educational beauty channel with over 2.4 million subs!), often raves about the Ready Steady Glow Daily AHA Tonic as one of her favorite exfoliating toners.
"It's amazing," she gushes in one of their videos, saying how it's a must in her everyday routine. "Every morning if I don't use it, I can just tell from my pores."
Smaller content creators also sing praises about REN Skincare. LucyLoves Skincare, for example, expressed her love for the Evercalm™ Overnight Recovery Balm, which she uses when the weather is extremely chilly. "I can see it [as] my one-pot wonder for all my sensitized and dry skin issues!" she says.
FAQs
Where does REN Skincare come from?
REN Skincare was first established in East London in 2000. At the time, clean beauty was not as big a trend in the UK as it is now, so the brand was a pioneer of sorts of the clean skincare movement.
Who owns REN Skincare?
In 2015, multinational FMCG company Unilever acquired REN Skincare.
Is REN Skincare organic and chemical-free?
Although REN Skincare enriches its formulations with some natural ingredients here and there, they don't consider themselves 100% organic. In fact, they've been vocal about using the word "organic" carefully, as it mongers fear about any skincare product that isn't organic, even if they're formulated the best way possible for sensitive skin.
As for chemicals, the brand is proud of its formulations that do not include harsh, potentially irritating ingredients like sulfates, silicones, parabens, artificial dyes and fragrances, PEGs, petrochemicals, urea, and more.
How do I get a free skincare consultation from REN Skincare?
You can sign up for a virtual skincare consultation on the REN Skincare website. A skincare specialist will assess your skin and make recommendations for how to tackle your most pressing skin problems.
Each booking will last 25 minutes long, which is more than enough for you to ask all your questions about skin concerns.
Do REN Skincare products come in sets?
Yes, there are many bundles and duos to choose from on the website. These usually group together products from the same collections.
On holidays and other special occasions, REN Skincare usually comes out with gift sets so that you can give your loved ones an entire skincare routine.
Is REN Skincare worth it?
Yes, REN Skincare is so worth it if you have sensitive skin that you want to treat but hate settling for those plain, boring, "super-safe" brands. It's also a fantastic investment for those who want to transition to a clean and vegan beauty regimen.
Although REN's products are a bit more expensive than the usual drugstore beauty products, you're getting excellent value for money. Sure, you pay a little extra, but you get effective, clinically proven results and formulations made only with the best ingredients suitable for sensitive skin. Subscribe to get more beauty reviews on herstylecode.com.