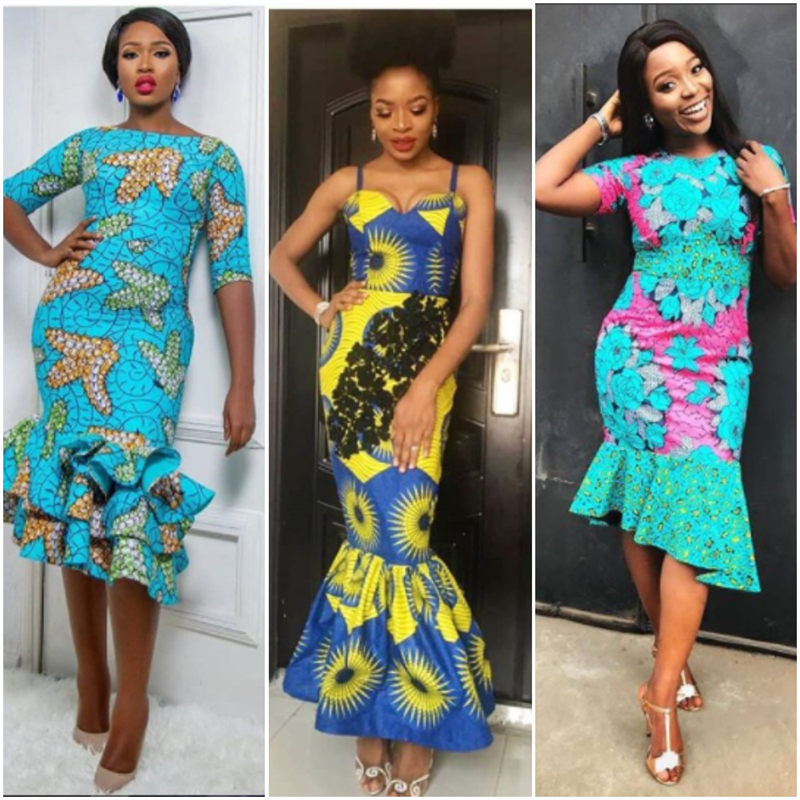 When it comes to personal style, incorporating prints can make your look more unique and stylish. African prints are especially known for their intricate designs that tell a story about the culture, tradition, and history of Africans. If you're interested in using African prints to make your style more fashion-forward, you'll want to know the origins of Ankara fabric and African prints.
What is Ankara Style?
The Ankara style is an African fashion style that dates back to the early colonial era. It originally described a wax-printed cotton textile with colorful, perseverative patterns of mostly symbolic contents. These textiles were generally sold as yard ware and later used to make garments such as shirts, skirts, dresses, pants, and scarves. Today, the Ankara style is worn by both women and men, although the cuts and styles vary between the two genders.
Ankara fabrics can be either handmade or machine-made. If you're looking for a unique African print, go for the handmade option where no two patterns are exactly alike. However, machine-made Ankara usually has imperfections or a "crackling" effect.
The method of printing designs onto African textiles is called batik. The wax-resist dyeing technique is what gives the fabric its characteristic crackling effect. Vlisco is a company that introduced this type of printed textile to Ghana. Over time, the fabric has gained an African identity.
Technology has definitely had an impact on African fashion, making it more accessible to people all over the world. African fashion designers have been able to put their own spin on traditional prints and textiles, making them more popular. When it comes to African fashion, the imperfections of African prints are considered unique and beautiful, along with the textile's origins and colours. Technology has helped fashion designers to create their modern take on African prints through their designs and collections, contributing to the evolution of African prints.
There are many different Ankara fabric patterns in the marketplace today. Ankara fabric is a type of brightly coloured wax-printed cloth that is commonly associated with Africa. Each unique design commonly represents the African country where it was made.
Ankara fashion is not only stylish and comfortable, but it can also make you feel good! For some, our African print skirts can help brighten up a dull office on a depressingly wet, winter's day or even get you noticed during a job interview. We love to hear where you wear yours and see how you style it to make it your own!
If you're looking for some inspiration on how to style Ankara, check out some of our favourite looks below! We've also included some tips on how to style Ankara so you can look amazing in it.
Ankara Style Outfit ideas: Blue outfit
This look is both beautiful and elegant. The navy skirt provides a nice contrast, while the patterns are unique and give the outfit a happy, fun look. The puffy sleeves on the top add volume to the appearance in the best possible way. Long bodycon skirts like this are extremely iconic for Ankara style. They enhance the female form and compliment all shapes and sizes.
2. Ankara Style: Matching outfits
This ravishing couple looks amazing in their synchronized patterned attire. The woman's choice of dress is both flattering and exquisite while the man's shirt sports a regal pattern. This is a great way to make an entrance and be the center of attention at any social event. The pattern consists of subtle orange hues and is more simplistic than others but still doesn't lack detail.
3. Ankara Style: Flower patterns look
A lot of the Ankara patterns include flowers. African patterns are a beautiful form of expression that can tell us a lot about the social, religious, and political contexts of Africa. They are often worn as a form of personal adornment, but they can also be used as a medium of communication. These exquisite textiles give us an insight into African culture in an abstract and approachable way. Make your outfit look more elegant with a sparkling shawl. Perfect for a wedding, special event, or anytime you want to feel like a million bucks.
4. Ankara Style: The corset look
One of the best things about Ankara skirts is that they can be styled to look both casual and elegant. You can combine the skirt with a colorful corset or a casual top, and it will look great either way. This type of skirt is meant to be worn with high heels or sandals in order to enhance the look.
5. Ankara Style: The co-ord
This fashion style is incredibly diverse and versatile, as it can include many different types of clothing garments such as skirts, tops, and chunky jewelry. This style is mostly worn for more formal events and occasions, but can be in any color or shape. If you choose a skirt that is flowy and bulky, you will achieve a more princess-like appearance. Combined with an off-shoulder shirt in the same pattern, you'll end up with an outfit that is both comfortable and stylish.
6. Ankara Style: Pastel colours
Pastel colours are a great option for day parties.
7. Ankara Style: Printed skirt
A printed skirt is a great way to add some personality to your outfit. Pair it with a plain top and it will definitely be the accent of your outfit.
8. Ankara Style Accessories
The Ankara style come in many shapes and formed including accessories. Bags with African patterns are very effective.
9. Ankara Style Contrast
If you want to add a little something extra to your look, try adding some contrast. The Ankara style is already quite eye-catching, but adding contrasting tones can really make it pop.
10. Ankara Style Jewellery
Adding jewelry to your Ankara outfit is crucial! It really defines African culture, and adding gold tones will give your outfit that finished look.
Are you a fan of the Ankara style? What is your favorite African pattern?