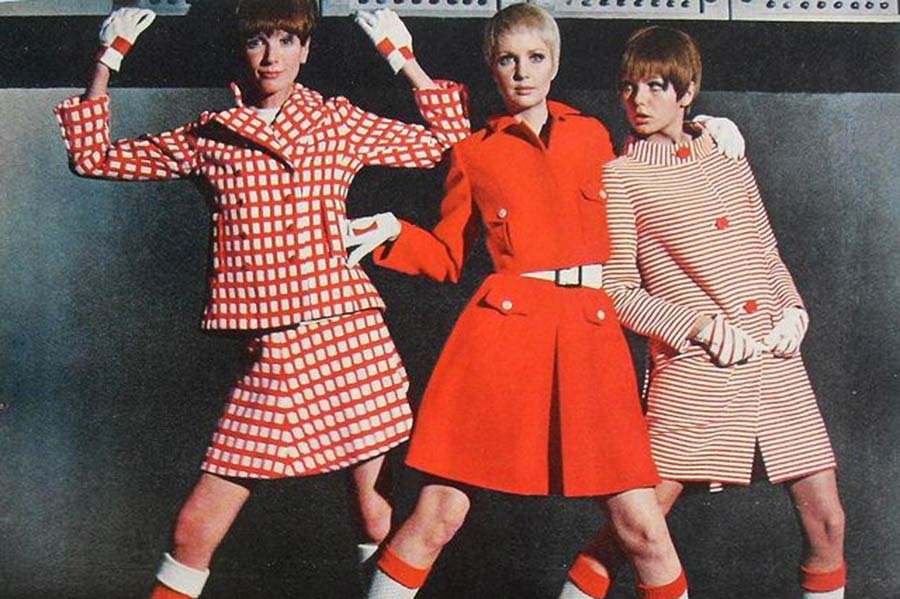 Mod fashion has been around for over 50 years and it's still trendy today. The key to its longevity is its ability to evolve with the times. While the basic silhouette remains the same, the details have been updated to keep up with the latest trends. This season, we're seeing mod-style dresses with slashed sleeves, off-the-shoulder necklines, and mini hemlines. These updates give the style a fresh, modern look that is still true to its roots.
Origins of Mod Style
Mod fashion is a style that emerged in the late 1950s and 1960s in Britain. It is characterized by a clean, simple look with sharp lines and geometric shapes. Mods were known for their love of music, particularly jazz and soul. They would often dress in well-tailored suits and dress shoes and accessorize with slim ties and Chelsea boots. The mod look was later adopted by the mod subculture, which was a youth movement that was interested in fashion, music, and art.
The term "mod" actually comes from the word "modernist." In the 1950s, this term was used to describe modern jazz music. Eventually, it evolved into a fashion trend among young people who wanted to be seen as cool and stylish. The mod culture started in London and then made its way to America.
How to Dress in Mod Fashion:
Tailoring: The foundation of Mod fashion is precise tailoring. For men, think slim-fit suits with narrow lapels and tapered trousers. Women's Mod fashion often includes boxy mini dresses, pencil skirts, and capri pants, all of which should fit perfectly.

Colors and Patterns: Mod fashion is all about bold colors and geometric patterns. Think monochrome looks, primary colors, and bold patterns such as polka dots, stripes, and checks.

Footwear: Boots are a key component of Mod fashion. For men, opt for Chelsea or desert boots, and for women, go-go boots. Loafers, brogues, and ballet flats can also work well.

Accessories: Mods were known for their iconic accessories. Think small, neat bowler hats, slim ties, button badges, and for women, large round earrings. Also essential to the Mod look are the classic wayfarer or round sunglasses.

Hair and Makeup: For women, the look often includes a sleek bob or pixie cut, with a makeup focus on the eyes – think Twiggy's iconic heavy eyeliner and false lashes look. Men typically go for a neat, short haircut, often with a side parting.
Examples of Mod Fashion Outfits:
Women:
A graphic black and white shift dress, paired with white go-go boots, large round sunglasses, and geometrically shaped earrings. Finish the look with a sleek bob and heavy eye makeup.

A bright red mini skirt paired with a black and white striped turtleneck. Add a pair of black ballet flats and a matching red headband for a perfect mod look.
Men:
A slim-fit navy blue suit, white button-down shirt, thin black tie, and black Chelsea boots. Finish off with a pair of wayfarer sunglasses and a neat side parting.

A pair of straight-leg dark denim jeans, a white polo, a green parka, and a pair of brown desert boots. This is a more casual take on Mod style but still true to its origins.
Mod Fashion Inspiration
Jackie O, Jane Birkin, Audrey Hepburn, Mia Farrow, and Diana Ross are just a few of the '60s style icons that have influenced fashion today. It's no wonder that the decade's mod style has come back in full force!
One celebrity who is often seen wearing mod fashion today is actress Blake Lively. Lively is known for her red-carpet fashion, and she often wears dresses with clean lines and a focus on simplicity. She has also been seen wearing more casual mod styles, such as cropped trousers and button-down shirts.
Other Mod style lovers among the celebrities include Emma Stone, Dakota Fanning, Christen Dunst and Jaime Chung.
So here's how you can dress Mod and look amazing.
1. Mini Skirts
Mini skirts are one of the most popular trends in fashion right now. They are perfect for creating a youthful and fun look. Mini skirts can be worn with a variety of different tops, from crop tops to blouses. They look great with both high heels and flats. If you want to achieve a mod look, pair your mini skirt with a pair of knee-high boots.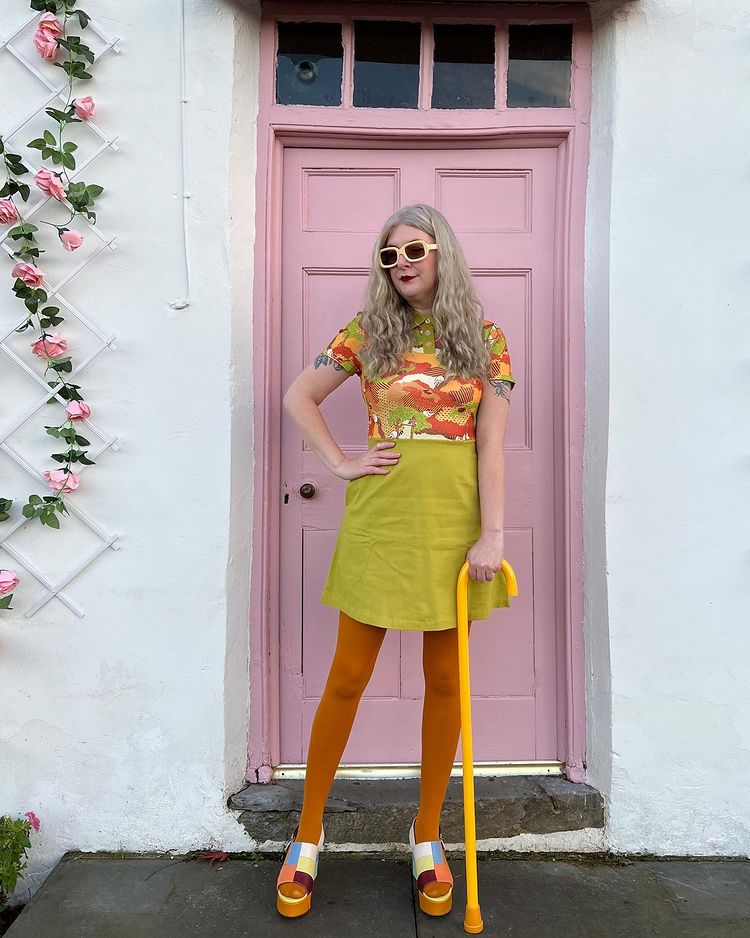 2. Petar Pan Collar
They add a touch of whimsy and playfulness to any outfit, and can instantly transform even the most mundane ensemble into something special. Plus, they're incredibly versatile and can be dressed up or down depending on the occasion.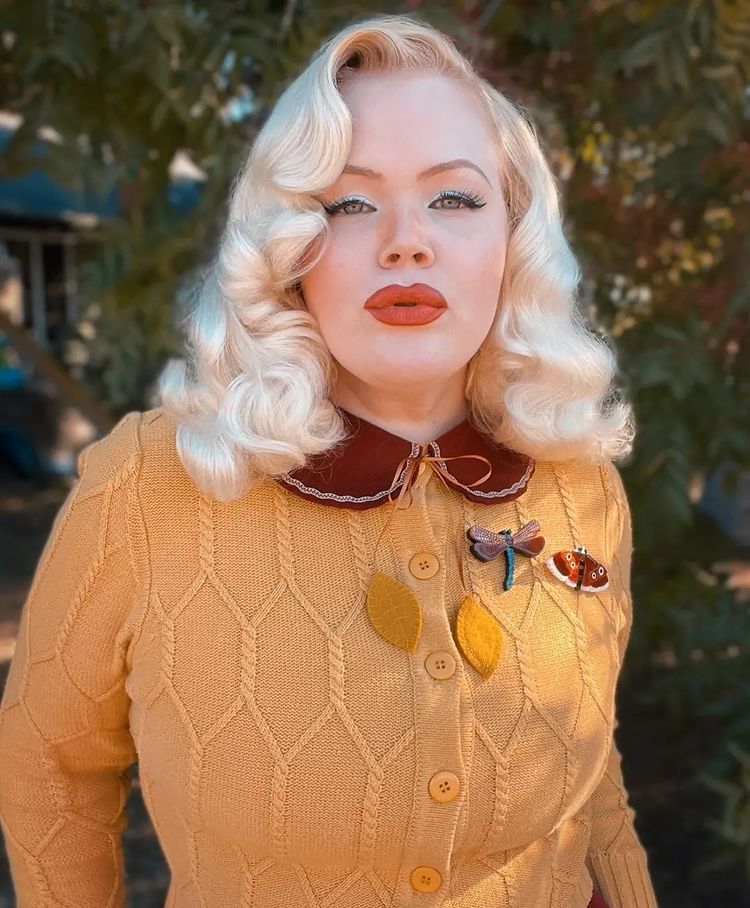 3. Mondrian Dress
The Mondrian dress was invented by Yves Saint Laurent, but it gained popularity after being featured on the cover of French Vogue magazine in November 1965. This event inspired many mass-market retailers to create their own (cheaper) versions of the dress.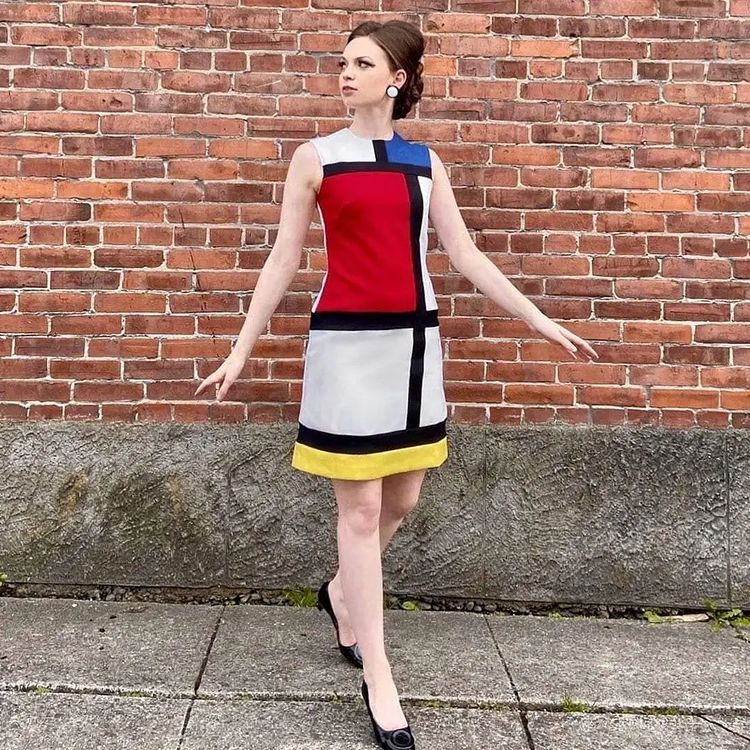 4. Optical Art
Op-Art has continued to be popular throughout the years, as it offers a unique way to view the world. For many, the optical illusions created by Op-Art are a source of fascination and intrigue. This type of art can be found in a variety of settings, from museums and public spaces to fashion catwalks. Whether you're looking at somebody's dress or walking through an installation, Op-Art is sure to catch your eye.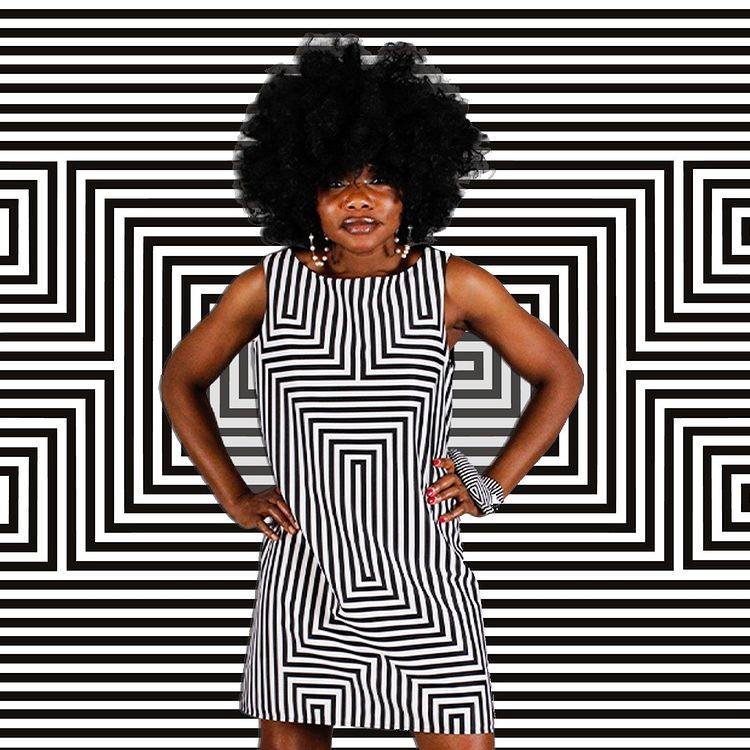 5. Mix and Match Patterns
Wearing mix and match patterns is a great way to achieve a mod look. Pairing a polka dot top with a striped skirt or vice versa is a great way to create a fun and stylish outfit. You can also mix and match different prints, such as a floral dress with a leopard print scarf. Be creative and have fun with it!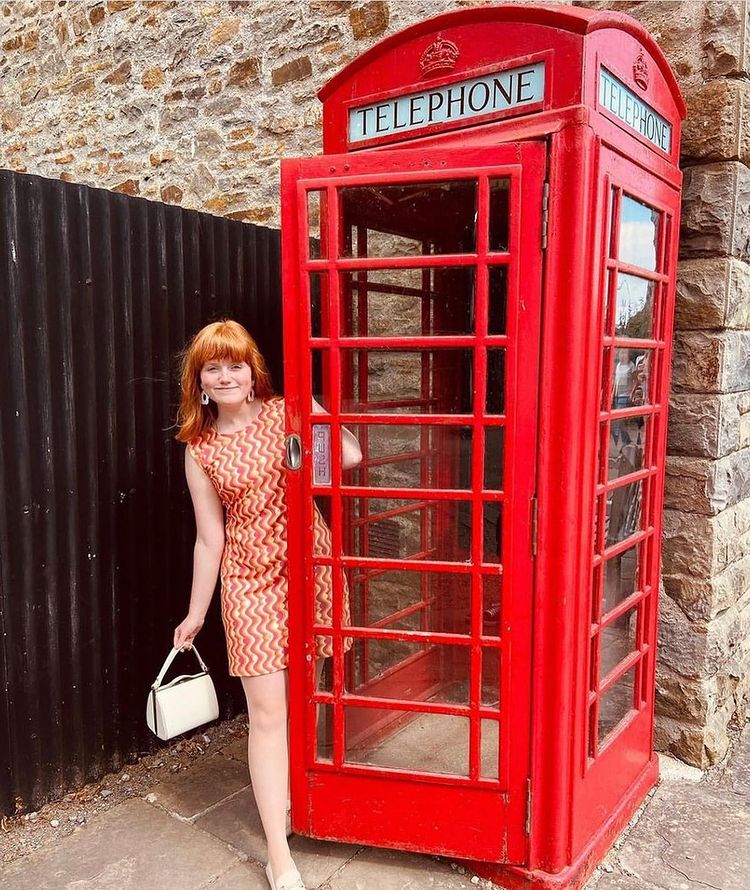 6. Bold Jewellery
Bold jewelry can add a touch of glamour and style to any outfit and is the perfect way to update your look for the new season. Whether you choose a statement necklace or a pair of dramatic earrings, wearing bold jewelry will help you stand out from the crowd.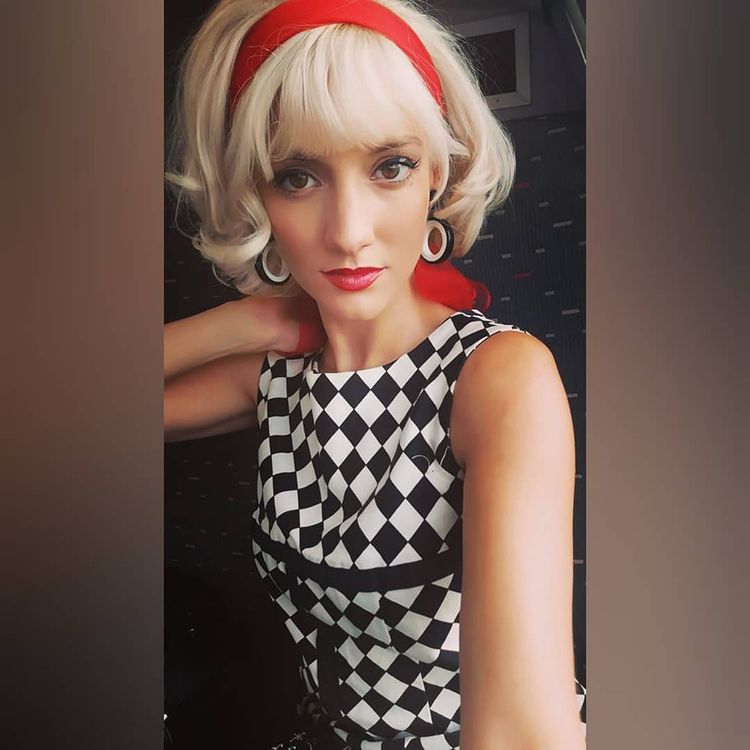 7. Long Eyelashes
Choose a mascara that's specifically designed to lengthen and volumize lashes. There are plenty of great options on the market, so experiment until you find one that you like. And finally, don't forget to apply a coat of clear mascara to your lashes after your regular mascara has dried. This will help to keep your lashes looking long and lush all day (or night) long.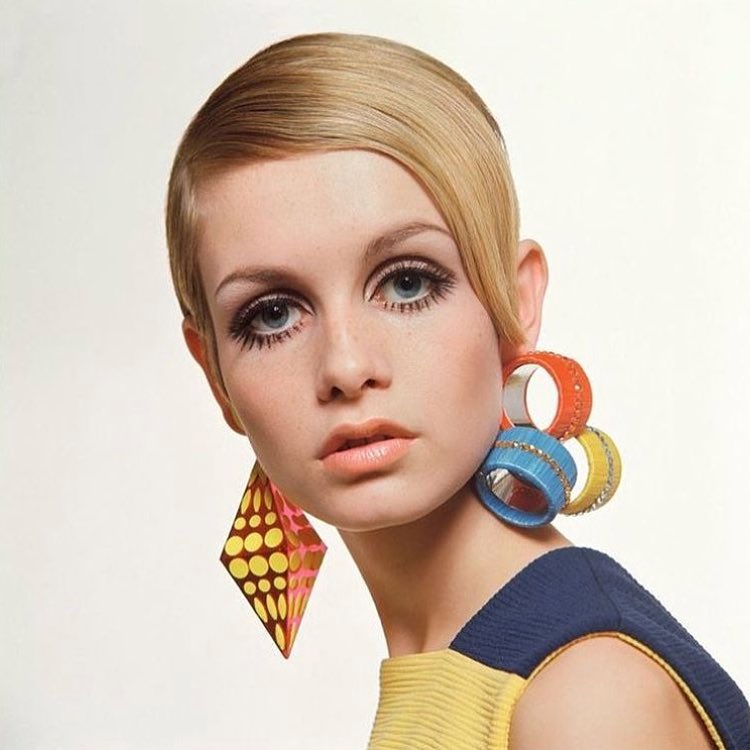 8. Colored Tights
Consider wearing colored tights! This trend has been popular for a few years now, and it shows no signs of slowing down. Whether you choose a bright, bold hue or a more subdued shade, colored tights can add a touch of personality to any outfit. Plus, they can help to create the illusion of longer legs – always a plus!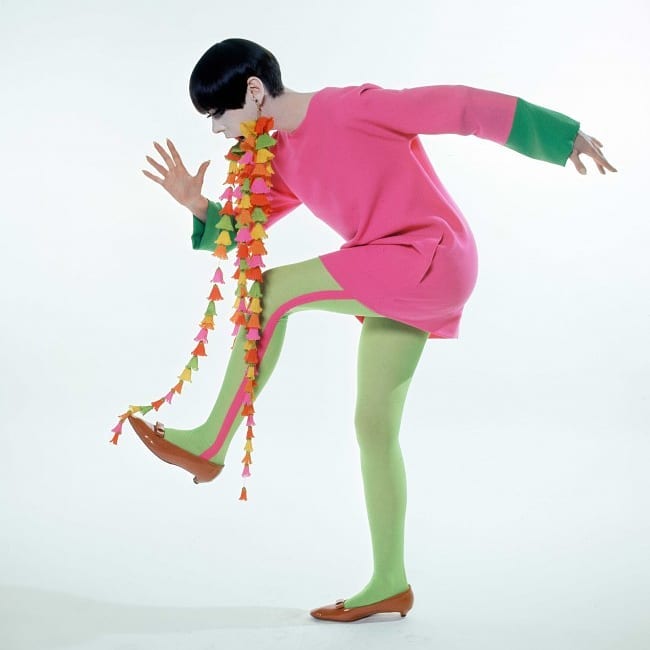 9. Bob Haircut
The Bob haircut has been a popular choice for women since the early 20th century. This classic style can be worn in a variety of ways to create a modern look. The Bob can be worn sleek and straight, or with loose, natural waves. It can also be styled with a deep side part or a center part.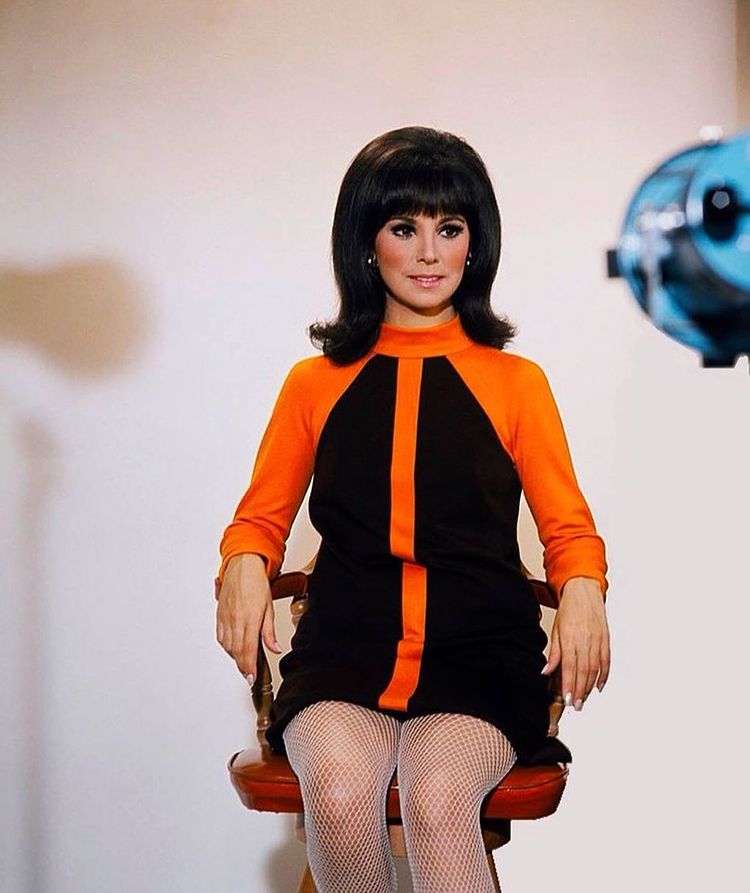 10. Black & White Dress
To start, consider pairing your dress with a pair of black tights and white sneakers for a casual yet put-together look. For a more formal take on the mod look, try pairing your dress with black-heeled boots and a white blazer. Finally, add some fun accessories to really make your outfit pop – think of a black beret and a pair of statement earrings. No matter how you style it, a black and white dress is sure to give you that cool, retro vibe you're after.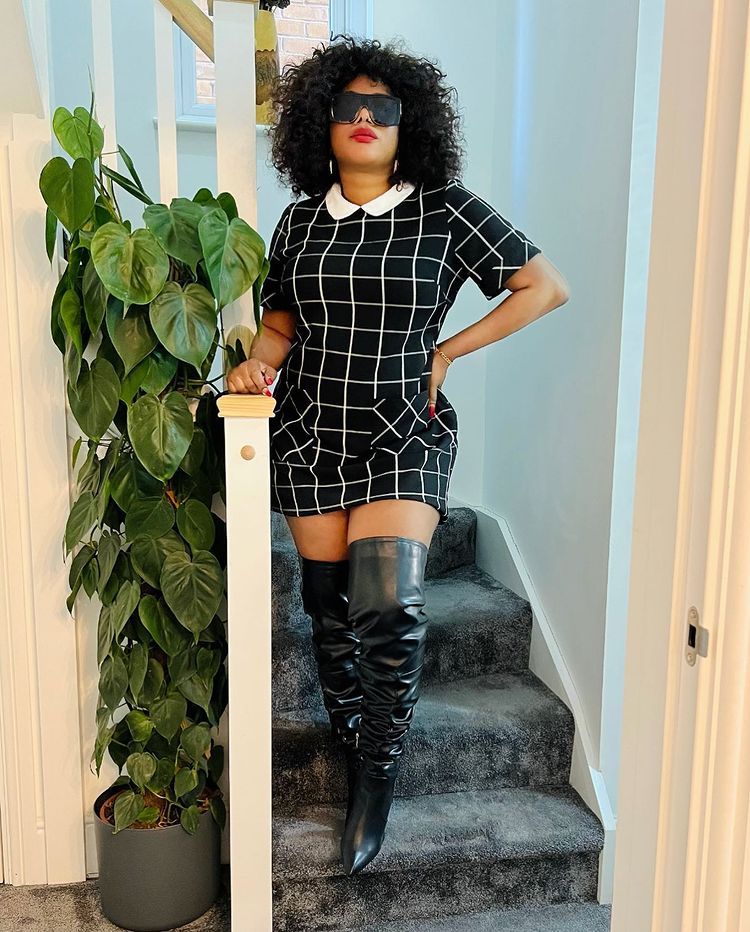 What's your favorite Mod look? Do you know who Twiggy is? Do you like the Bob haircut?