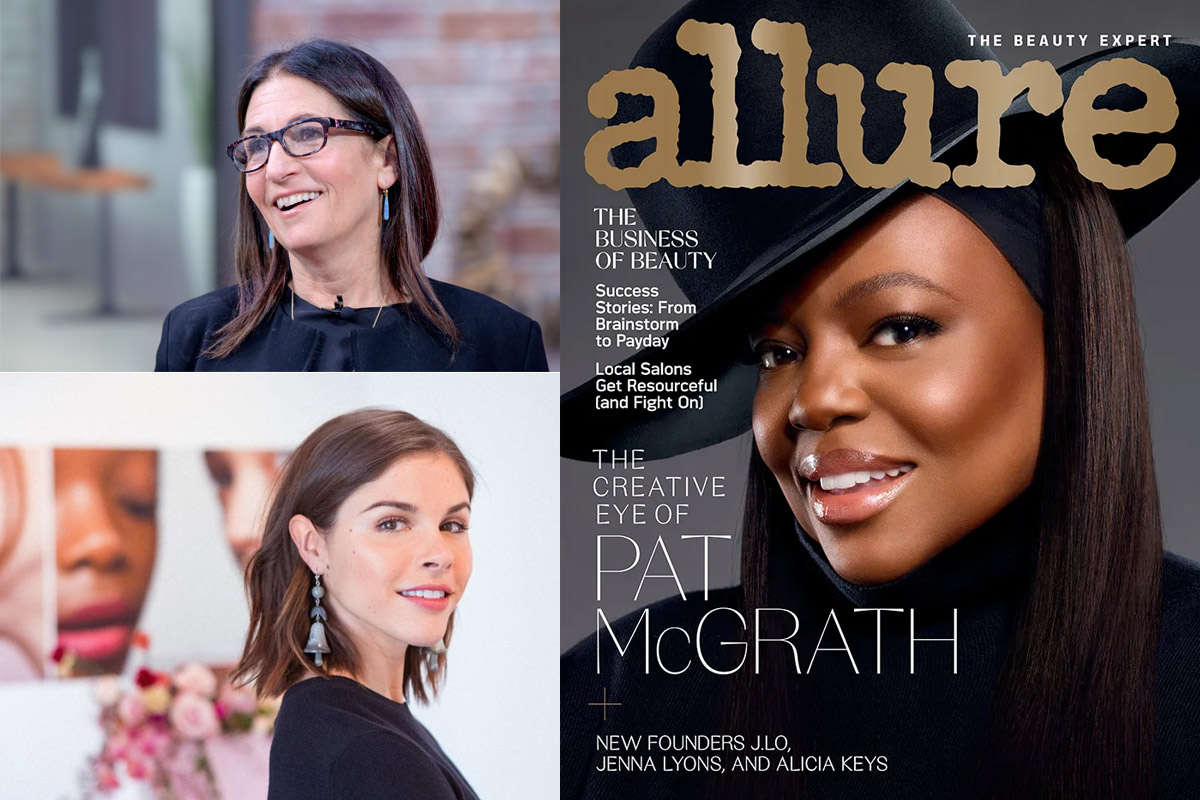 Did you know the global beauty business is worth a staggering $532 billion? The US is the biggest market with 20%, followed by China (13%) and Japan (8%). As most of the products are aimed at women, female entrepreneurs are in a unique position to more accurately develop useful products compared to men. This led many women to start global multi-million and even billion-dollar beauty companies. This article will look at the 5 most successful female beauty entrepreneurs.
1. Emily Weiss
Emily Weiss is the definition of hustle! This girl boss started her blog, Into the Gloss, back in 2010 while still working at Vogue. She would wake up super early and work on the blog from 4 am to 8 am and then head off to work for a crazy day at Vogue. Into the Gloss quickly started gaining traction thanks to its unique content and fun interviews with the fashion elite, including Karlie Kloss. A few years later, Weiss had turned her little side hustle blog into a media giant and was getting 10 million page views a month!

In 2014, Weiss pivoted away from just making content and decided to create an e-commerce store, Glossier.com. She quit her job at Vogue, hired a small team, and launched 4 beauty products, including an all-purpose balm, a facial mist, a sheer skin tint, and a moisturizer. Weiss also managed to pick up a few million in venture capital from funding from a legendary female investor, Kirsten Green. The rest is history; Glossier now has a full range of products and millions of customers, and recently secured a $1.2 billion valuation after raising $100 million in additional venture capital financing.
2. Pat McGrath
Pat McGrath is one of the world's top makeup artists. Even more extraordinary, she is self-taught and has no formal qualifications. McGrath moved to London in the 1980s and managed to land a role with Alexander McQueen and John Galliano. However, it wasn't until the 90s, when she started working at I-D Magazine, did the world start realizing how talented McGrath was. Her big break came in 1999 when she collaborated with Giorgio Armani on their cosmetic line and then managed to land a $1 million per year role at Procter & Gamble as their Global Cosmetics Creative Design Director.

McGrath was far from finished! In 2015 she decided to release her own line of cosmetics, Pat McGrath Labs. Her products are now available at all of the top stores, including Sephora and Net-A-Porter. Pat McGrath Labs is even the top-selling cosmetics brand at Selfridges! Her company is now worth over $1 billion, and in 2021, she managed to receive a damehood from the Queen! When she is not designing incredible products, you can find Pat McGrath's makeup work gracing the biggest fashion shows and magazines around the world.
3. Huda Kattan
Huda Kattan is an incredible inspiration, the daughter of Iraqi migrants who managed to turn a simple WordPress blog into a global beauty empire with a cool $1 billion valuation! Huda Kattan was always smart and even majored in finance at the University of Michigan-Dearborn, but this Oklahoma girl had no idea she was going to become one of the biggest beauty influencers ever!

In 2008 Huda Kattan finally found her passion, makeup. She hopped on a plane to Los Angeles and started studying makeup. She got to rub shoulders with celebrities and was even the makeup artist for Eva Longoria and Nicole Richie. After a few years in Los Angeles, she reunited with her family, who had moved to Dubai, and started working as a makeup artist at Revlon. This was when her sister convinced her to make a life-changing decision, start a blog.

This blog named Huda Beauty, which originally was used to share makeup tips, would catapult Kattan to international fame. Before long, Kattan used the blog to launch her own line of beauty products, and the blog was instrumental in getting her to 50 million followers on Instagram! Huda Beauty now has a full range of beauty products and is sold through major retailers, and even Kim Kardashian uses their products!
4. Sabrina Tan
Asia is a massive market for cosmetics and particularly skincare products. Sabrina Tan managed to completely revolutionize the industry by offering customizable skincare solutions. Just a little over a decade ago, customizable skincare solutions were not readily available, but thanks to the vision of Sabrina Tan, they are now a common fixture of any retail store's cosmetics department.

Tan realized that cookie-cutter skincare products were not adequately helping women achieve glowing, healthy skin. She understood it was incredibly difficult for women to manage multiple skin issues as they would have to mix and match different products. This was where the idea of Skin Inc was born. Skin Inc was launched in Singapore and allowed women to create their personalized skincare products by mixing different serums. Women instantly reported amazing results, and Skin Inc's products simplified thousands of women's skincare routines. Now Skin Inc is available in 100 different countries and is sold through major retailers, including Sephora.
5. Bobbi Brown
You can't get more successful or inspirational than American makeup artist turned beauty mogul Bobbi Brown. Brown managed to turn $7.50 into a billion-dollar company that was purchased by Estee Lauder! Brown studied makeup at Emerson College in Boston and then headed off to New York in 1980 to make a professional makeup artist. She quickly gained a reputation in New York for her creative makeup designs and was famous for using dull and neutral colors rather than bright and flashy ones, which was popular at the time.
In 1991 Bobbi Brown created her first line of products, 10 beige lipsticks. A few months later, it launched a more extensive line of products under the Bobbi Brown Essentials brand, which debuted at Bergdorf Goodman to wide acclaim. Before long, Bobbi Brown products were selling out all over America, and just 4 years later, the company was sold to Estee Lauder for an undisclosed but reportedly very high sum.
Bobbi Brown continued running the company as an Estee Lauder employee and turned it into a multi-billion dollar brand. She only retired in 2016. Bobbi Brown has written a number of books on makeup and now spends her time running a boutique hotel in New Jersey with her husband.
Conclusion
The beauty industry is one of the most lucrative and desirable industries in the world. It is a truly global market and is only going to grow as countries continue to develop. There is still massive untapped potential in India and Africa. The great thing about the beauty industry is how many women have found success and built incredible companies. Thanks to the internet and the power of branding and social media, female entrepreneurs have built billion-dollar companies in just a few years. We find it incredibly inspiring that women like Emily Weiss and Huda Kattan were able to go from blogging in their bedrooms to running global mega-companies; if they can do it, so can you! Comment below who your most inspirational female beauty entrepreneur is.