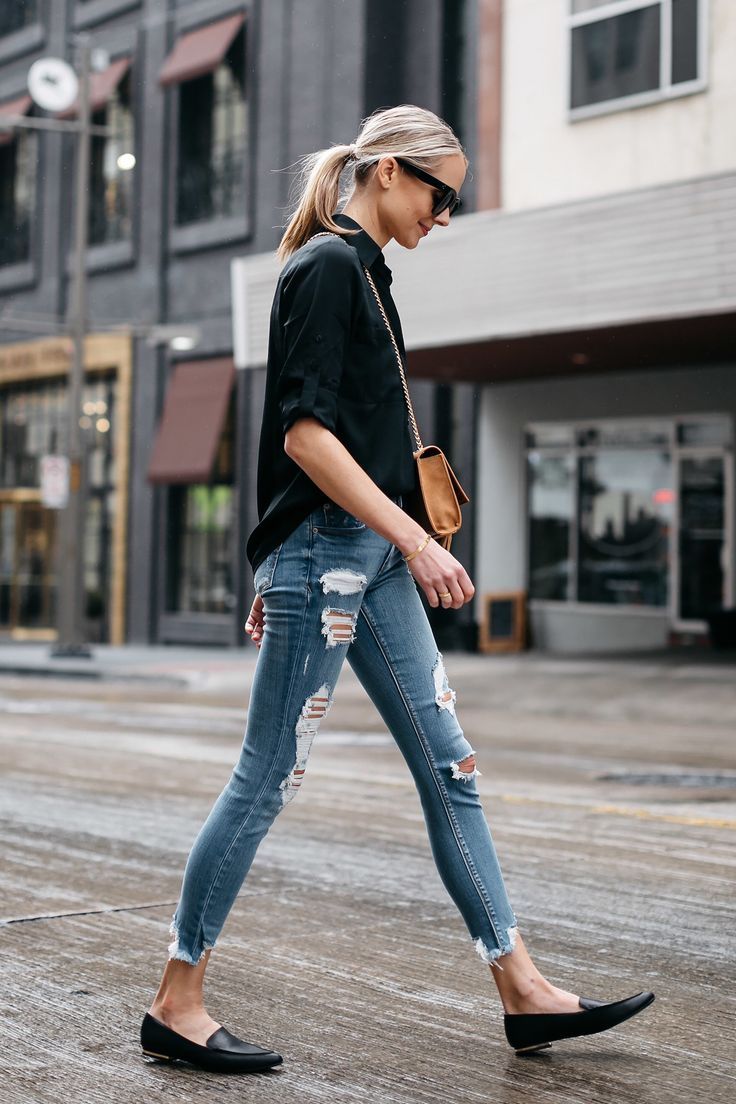 If you are a person who loves to wear skinny jeans but wondering what shoes to style with them, then you are at the right place today.
The answer to how to choose the best women's heel sandals with your skinny jeans is hugely sought out online.
If you always care about looking good and styling the best combinations, you must be wanting to know the shoe combinations with skinny jeans.
This guide will help you explore different styles so that you can style them without wasting your time asking for advice.
Explore this article about "Best Shoe Combinations To Style With Skinny Jeans" to match women-heel sandals with your skinny jeans.
Are Skinny Jeans Still Trending?
Yes, yes, these jeans are still trending among women nowadays. Skinny jeans will go will all ages, bodies, and styles without getting old. However, investing in high-quality jeans is always a suggestion by experts. Having a good quality will make sure that your jeans don't lose their color and shape.
Skinny jeans, even trending on the top, still needs some best shoes matches.
Without perfect shoe matches, one may not be able to look good with skinny jeans.
To make sure that you find the best women heel sandals to style with your skinny jeans, this blog will give you all the best shoe ideas.
Best Shoes To Style With Skinny Jeans
The choice of best shoes to style with your skinny jeans actually depends on personal choice and what suits the most to a culture. Most women have a hard time deciding on the best shoe combinations with skinny jeans. This guide will figure out the most traditional, classy, and on-trend ways of styling women heel sandals with skinny jeans.
1. Pumps With Skinny Jeans
Zero platform pumps with rounded toe or pointed toe can be the best match for your skinny jeans.If you are planning to buy a platform then you should go for a minimal one. Pumps can create a streamlined look with the base of your skinny jeans. It doesn't matter if you have cuffed your skinny jeans or not.
A pair of high heel pumps also look great with your skinny jeans. If you want to choose a relaxed option then go for kitten heel pumps.
2. Wedges With Skinny Jeans
Wedges and skinny jeans look great with a sexy wedge. Before matching a wedge with your skinny jeans, make sure that your wedge has the following properties :
1. The wedge should have a lower platform as compared to the height of the heel.
2. A slightly pointed or almond toe shape.
3. Heel shape with inward-curving design
3. Skinny Jeans and Flats
Flats having thinner soles and a tapered toe shape can make the best combination with your skinny jeans. However, make sure that you don't style skinny jeans with rounded or square toe shapes. This will make your appearance like a flat-footed duck. Sorry for such kind of blunt statements but that's the really hard truth.
You shouldn't wear a pointed toe pair of flats especially when you have a very long and lean foot.
4. Combination Of Ballerina Flats With Skinny Jeans
If you have got a ginormous foot, you should go for ballerina flats with a toe shape not too rounded. Ballerina pointed-toe flats will make the best combination with your skinny jeans.
5. Skinny Jeans and Classic Loafers
If you are wishing to gain a slight geek-chic look, then don't forget to try classic loafers with your skinny jeans. This combination can appear to be a great casual pairing for any outdoor occasion. The level of comfort depends upon how tight your jeans are.
According to experts, 2021 was the year of pointed-toe loafers with your skinny jeans. However, these are still trending like any other best match with your skinny jeans.
6. Slipper Style Loafers With Skinny Jeans
To gain a laid-back modern and chic look, you should try slippers with your skinny jeans.
The slipper style loafers always add a classic look to your outfit when worn with skinny jeans.
Slipper loafers with pointed toes look most suitable on small to medium-sized feet.
Note that if you have got pointy-toe flats and large feet then such a combination is a huge no-no.
7. Sandals With Skinny Jeans
Women heel sandals always make a pretty combination with skinny jeans if the right color and style are chosen.
Sandals with simple ankles as well as a front strap beautifully enhance the look in your skinny jeans.
For sandals, any color will suit perfectly with skinny jeans. However, you should prefer solid colors to look professional and bold.
Sandals with chunky heels also look fabulous with your skinny jeans.
What Shoes Not To Style With Your Skinny Jeans?
Skinny jeans can add beauty to your looks but there is some shoe combination that can make you look bad.
You have to make sure that you choose a streamlined shoe type with your skinny jeans.
Don't wear or style the shoes that make your feet look larger when styled with skinny jeans.
If you look great with those shoes, you can still style them but generally speaking, such shoes can make your feet look unattractive.
Below is a list of some shoes to avoid with skinny jeans :
1. Flatforms, the higher the design, the uglier will be your appearance. It can make your feet look long and unattractive.
2. Creepers can create a very middle image of your looks.
3. Platforms
4. Rounded toe platform pumps, will make you look like a Minnie mouse and too clunky. It creates a trashy appearance in your looks.
Expert's Opinion
Before styling any skinny jeans with any type of women heel sandals, you should at least try them before a final event. You should try different colors of skinny jeans with different types of shoes. Make sure that your chosen shoe types are comfortable, relaxed, and stylish.
Experts advise choosing shoes that don't make your feet look too pointy, long, and large. If you want to buy shoes online, Dream Pairs online store offers a wide range of amazing shoes that can make the best combination with your skinny jeans. Not only different types but also a large variety of colors are sold to make the best possible matches for you