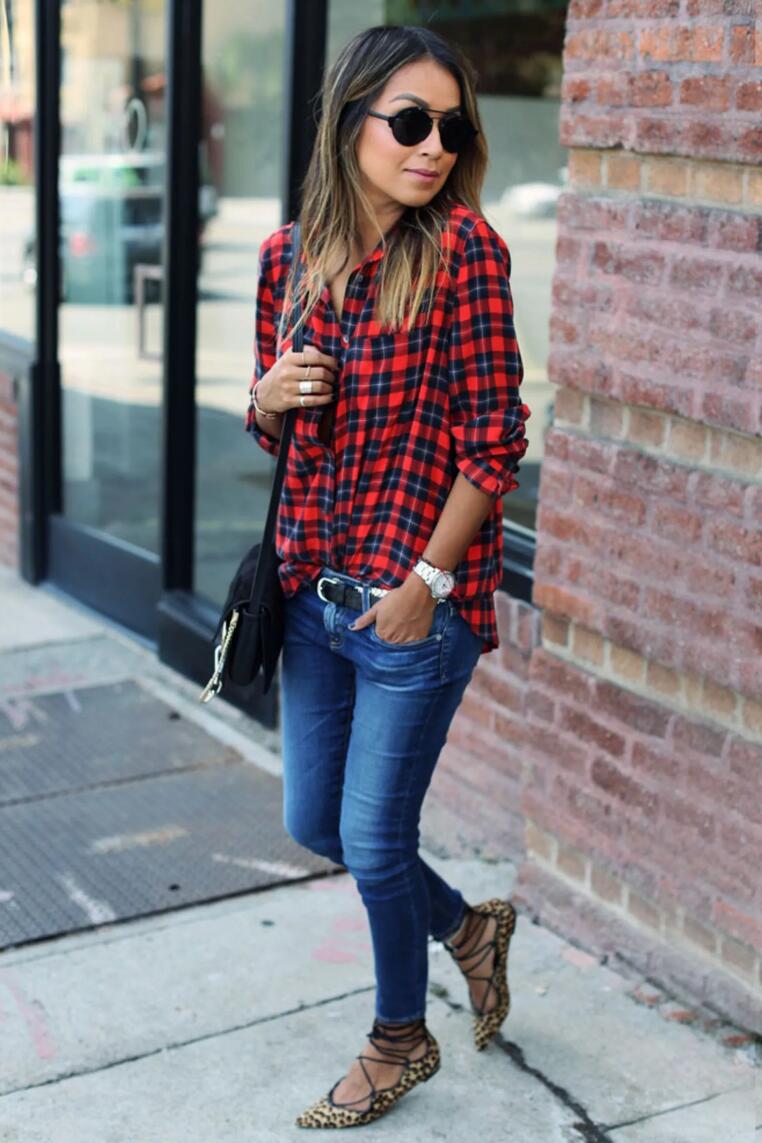 Flannels are classic pieces; every woman should have at least one in her closet. Cute, casual, and timelessly trendy, flannels are a wardrobe staple. They're extremely versatile and universally flattering regardless of your personal style or body type, size, or shape.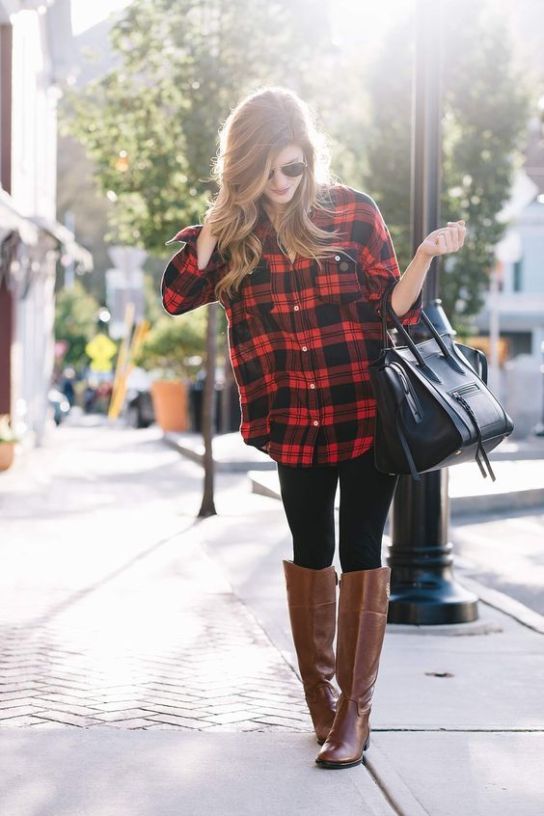 That being said, wearing flannels the same way year after year can get a bit repetitive. If you're like many other women with a collection of button-downs gathering dust in the back of your closet, it might be time to try some new ways to revive your flannels. From classic to unique, these tips will help you rock your favorite flannels in any season.
1. Don't Set Limits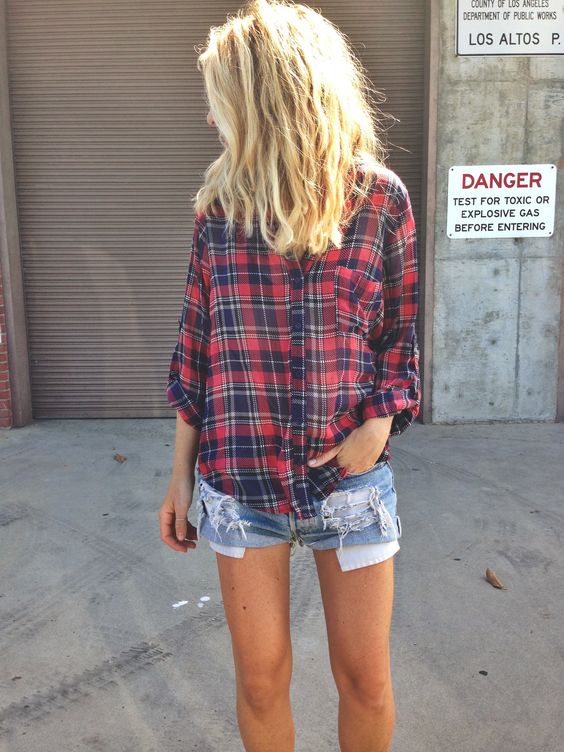 Most women think of flannels as strictly cold-weather pieces and wouldn't consider wearing them in the spring or summer.
While flannels are a fall wardrobe classic, they transition into warmer seasons more gracefully than you might think. Put a unique twist on your flannels and get some use out of them between March and September by pairing them with a graphic tee, tights, and denim shorts.
2. Add a Statement Piece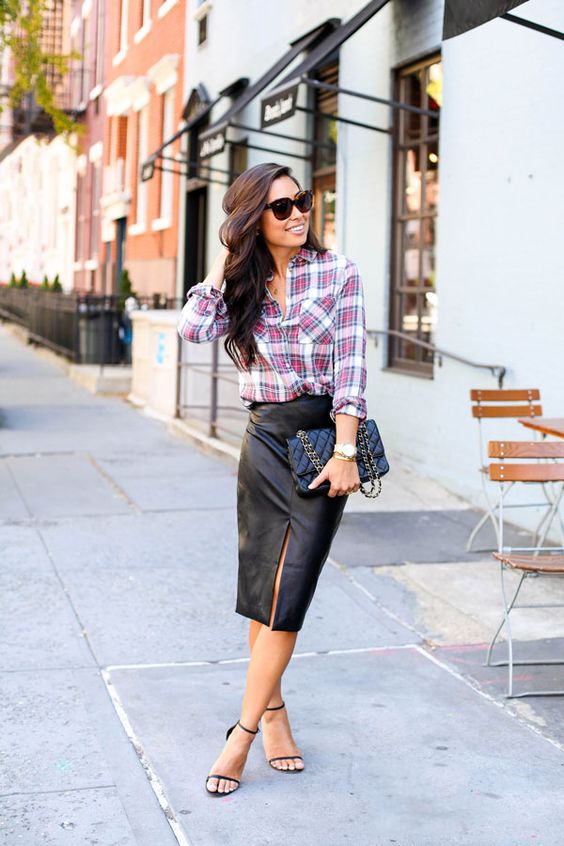 A classic flannels and leggings or flannels and jeans look might seem unforgivably boring, but there's something to be said about tradition. The reason these basic flannel looks remain at the forefront of women's fall and winter fashion looks is because they are universally trendy and flattering.
Pairing a single statement piece–like a chunky necklace or an eye-catching pair of heels–to a basic flannel outfit adds interest to your look and sets it apart from similar classic outfits that might be slightly overdone.
3. Go Monochrome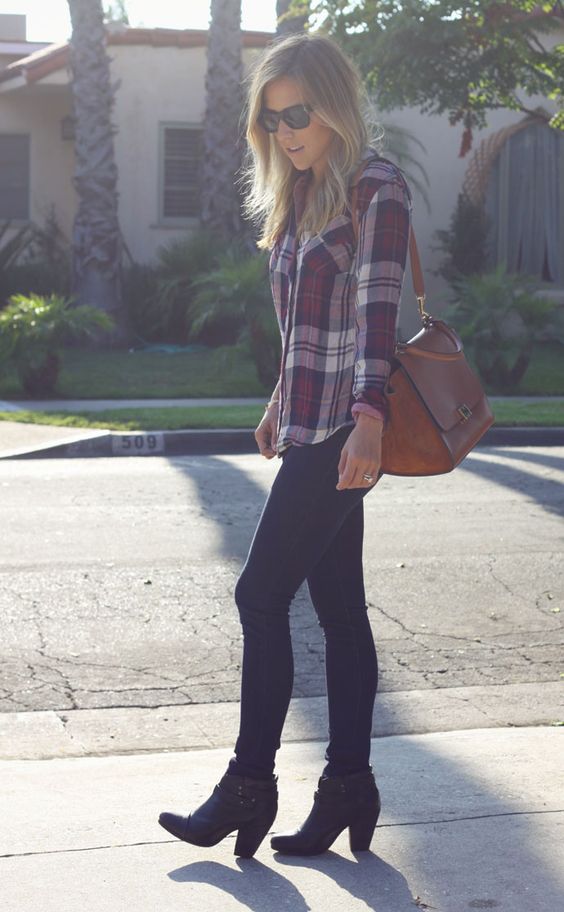 Make a flannel chic by keeping the rest of your look monochromatic. Flannels can come off as a bit overwhelming when you pair them with other bold colors and patterns.
Pair an oversized flannel with distressed black jeans, a plain black tee and black ankle booties for a sleek look with a balanced, trendy finish.
4. Winterize It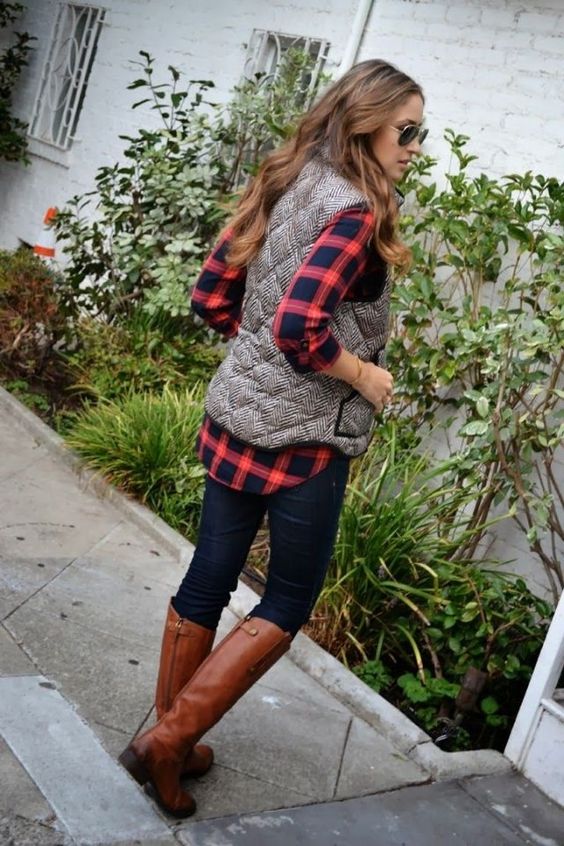 Although flannels are usually thought of as something to wear in colder weather, a traditional flannel won't necessarily keep you warm in the winter. If you live in a really cold climate, flannels are probably confined to your autumn or even spring wardrobe. A single layer of flannel material doesn't provide nearly enough warmth to protect you against harsh cold weather like snow or even heavy rain.
However, you can easily incorporate your favorite flannels into a wintry look that will keep you warm without looking bulky. Try layering a flannel underneath a puffy vest. The extra thick top layer will add surprising warmth while keeping the pattern of your flannel clearly visible.
5. Choose Quality Over Quantity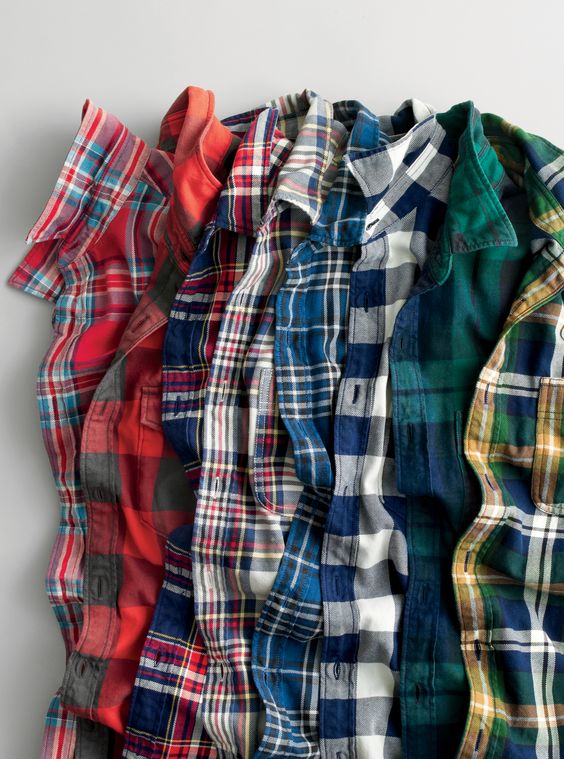 When you buy a new flannel, you don't have to worry about it going out of style. Unlike other pieces you might be shopping for, flannels are a timeless staple in women's fashion.
Slightly more expensive, high-quality flannels look classier and last longer than more affordable but lower-quality styles. The higher price is well worth it in the long run.