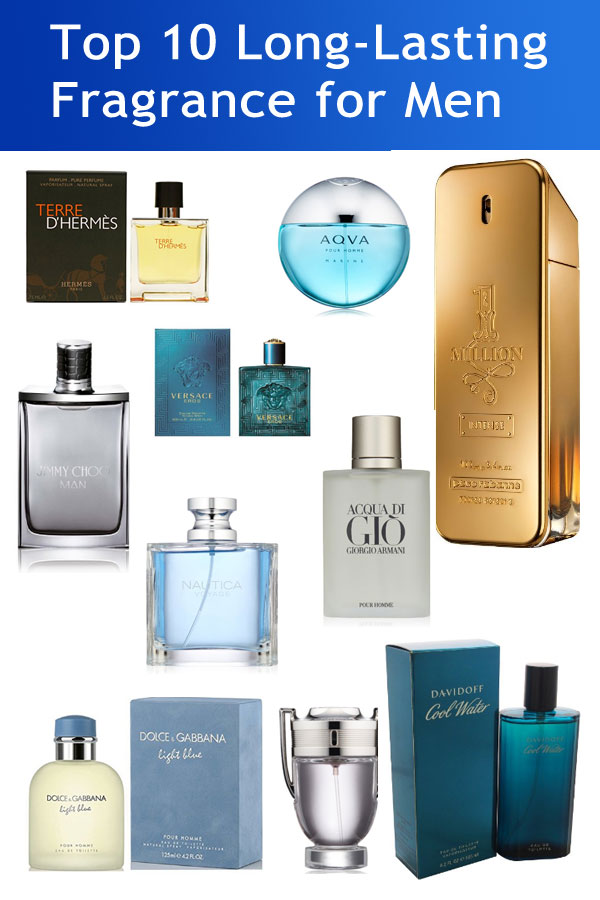 Perfumes are an extension of your personality and a subtle way to draw people closer to enjoy the nearness of you. There's definite agreement amongst men and women that breathing in a pleasant perfume encourages people to spend time with the wearer and this applies to your daytime life, as well as off-duty evenings!
One of the many differences between a true perfume elaborated by a Master Perfumier and a cheaper copy is their ability to be long-lasting once applied to the skin. Men complain that a cologne spray or eau de toilette fragrance doesn't last long enough, without realizing that these are the diluted versions of high-quality perfume. However, when you buy a top quality eau de perfume from my carefully researched list of 10 Best Long-Lasting Fragrance for Men, you can expect the special oils used to fix and stabilize the perfume to continue smelling great for anything from a few hours, to some which will smell great until you wash them off in the shower!
Here's my latest selection is chosen from the full range of most popular male fragrances currently on the market. I've mixed things up a little, to ensure there's a perfume for every taste and given a full description of the essences used to prepare the perfume, noting which are the zingy perfumes, the most subtle aromas and those with a delicate hint of sweetness.
Also, you can check the list of the Best Perfumes for men here.
10. Nautica Voyage By Nautica For Men. Eau De Toilette Spray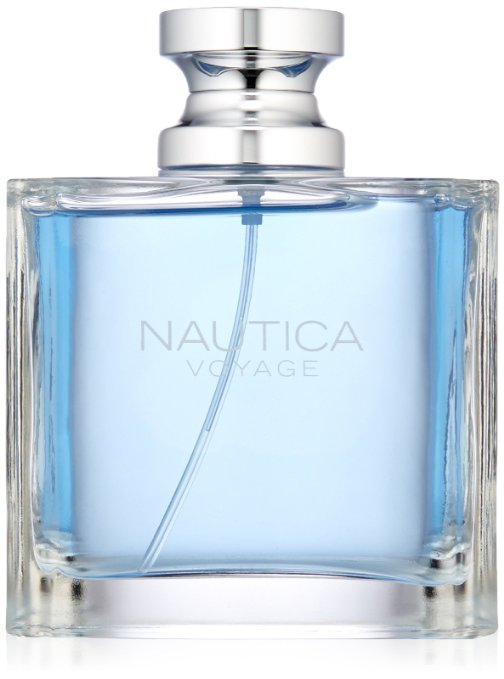 This long-lasting perfume comes from the perfume laboratories of the Nautica design house. It's a light, zingy scent achieved through a clever balance of perfume essences, including top notes of Green Leaf, Apple and Mimosa.
The middle-tones are Water Lotus and the universally appreciated male fragrance extract of aromatic Cedar Wood. Anchoring the 'outdoor man' Nautical Voyage Men Toilette Spray perfume are the sensuous low notes of Musk, Moss and Amber, making this a long-lasting perfume. No surprise then, that it's a best-seller in many stores.
9. Paco Rabanne EDT Spray, 1 Million Intense

Produced by the experienced Paco Rabanne perfume design team, 1 Million Intense has a fresh aroma with a top note of mint and citrus courtesy of the mandarin essence. In the middle, there's a deliciously spicy note from cardamom and black pepper and a tiny hint of rose.
Don't be put off by the reference to rose – this is not a sweet or feminine perfume, but one with a suitably masculine finish and a smooth vanilla base. Fragrance notes from mandarin, cardamom, black pepper, saffron and rose ensure this well-balanced perfume deserves its place as one of the Top 10 Best Long-lasting Perfumes for Men!
8. Long Lasting Fragrance for Men – Versace Eros Eau de Toilette Spray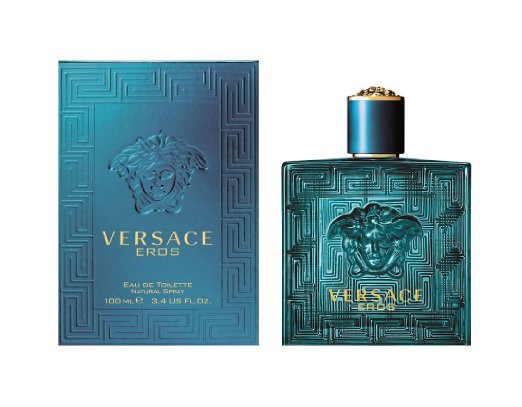 You've got to hand it to Versace's marketing department when you read advertising saying Versace Eros is named after the Ancient Greek's God of Love and promises to make you feel 'larger than life'! There's no doubt, that this is a potent and long-lasting perfume with an interesting array of ingredients.
The fresh, you might almost say, 'frisky', top notes are supplied by green apple, mint and lemon, with mid-notes of Tonka bean, geranium and ambroxan plus base notes of Madagascar vanilla, moss, cedar and vetiver. Long-lasting and confidence-boosting, too!
7. Bvlgari Aqva Marine Pour Homme by Bvlgari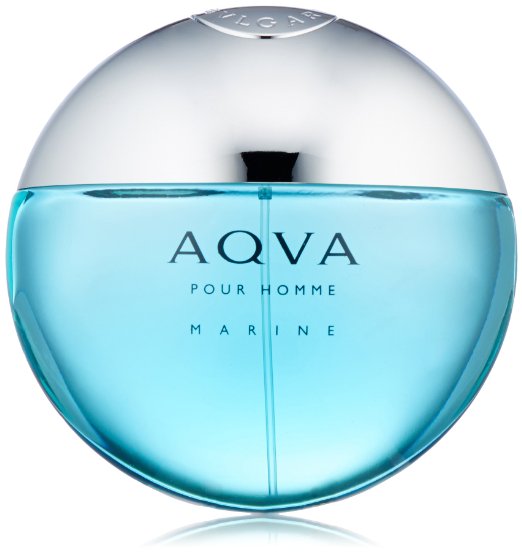 Review: Bulgari's Aqua Marine Homme is a well-established fragrance with a wide fan-base around the world. It's described by users as a mild and soothing aroma that will not overpower you after wearing for a few hours.
It's long-lasting and a couple of squirts will last several hours, making it suitable for confident men who don't like to signal their presence with a strong or sweet perfume.
6. Dolce & Gabbana Eau de Toilettes Spray, Light Blue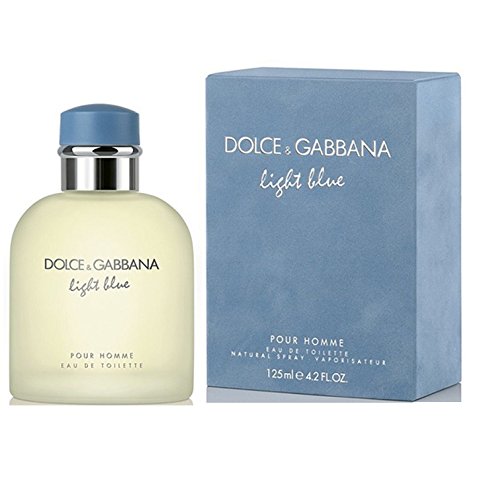 Review: Light Blue Pour Homme is a fresh, aquatic scent based on the experience of enjoying a swim on a hot summer's day in the clear, blue waters of the Mediterranean Sea! It somehow manages to incorporate sea salt enhanced by the tart fragrance of grapefruit.
At its heart, Light Blue combines aromatic rosemary, which some will recognize as the smell of incense used in churches, with mandarin. You can also notice dry woods, musk and very rare Ambergris, discarded by ocean whales, finishing the best-selling fragrance composed from Mandarin, Bergamot, Grapefruit, Juniper, Rosewood, Rosemary, Wood, Moss and Musk.
5. JIMMY CHOO Man Eau de Toilette Spray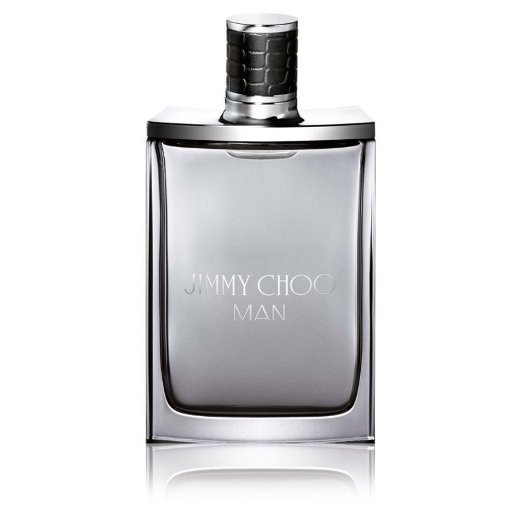 This is a popular eau de toilette spray suitable for those who prefer just a hint of fragrance, and don't want an over-powering cologne. I really like the bottle design in grey and silver, which is more minimalist and masculine than a lot of the other brands, too!
The long-lasting properties of Jimmy Choo EDT Spray do vary according to the wearer, with some saying it lasts for days if sprayed onto a jacket and others saying it doesn't last as long as other brand colognes. So maybe this is perfect for the understated man, who doesn't need to try too hard to attract attention!
4. Fragrance for Men – Cool Water By Davidoff For Men. Eau De Toilette Spray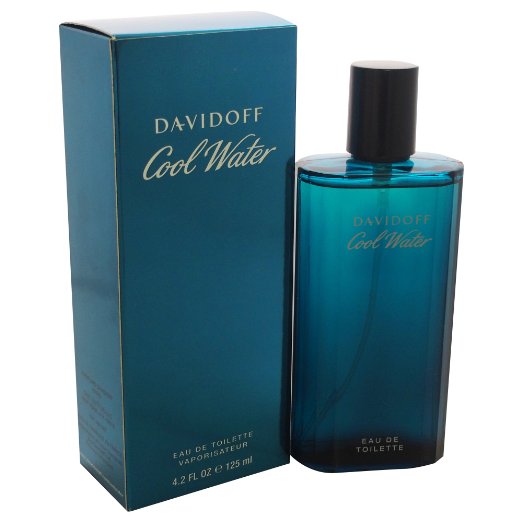 Review: On sale since its launch in 1988, the fact that, Cool Water, by Davidoff is still available proves this is a very popular masculine fragrance. Advertised as a daytime scent, Cool Water is a lovely blend of lavender, jasmine, oak-moss, musk and sandalwood.
You can rest assured this perfume has a great reputation as a long-lasting and strong fragrance and you only need a light spray to last all day!
3. Paco Rabanne Invictus Eau de Toilette Spray for Men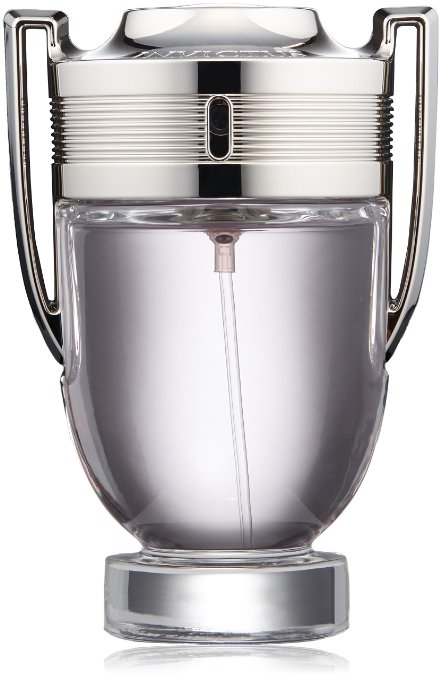 Review: Invictus by Paco Rabanne is an EDT spray with a name meaning 'unconquered' and a bottle designed to resemble a sporting trophy cup. It's a perfume that has much in common with Polo Blue & Mont Blanc's Legend, with a noticeable citrus note that mellows into a delicate almost floral scent.
Most people I asked for an opinion say it is sweeter and fresher than 1 Million, also from Paco Rabanne and a different scent altogether. It's a lasting woodsy scent that women love, and recommended for sporty, active men by the designer.
2. Terre D' Hermes By Hermes For Men. Parfum Spray from Hermès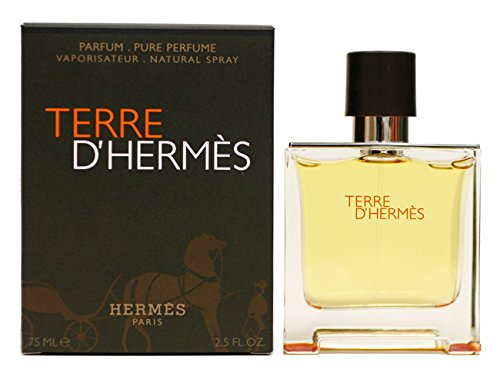 Review: Terre d`Hermes Parfum by Hermes was launched in 2009, making it a fairly recent addition to the range of masculine fragrances on offer. It's classed as a Woody Cyprus (Chypre) fragrance for men and was designed by Master Perfumier, Jean-Claude Ellena. The top note is citrus from grapefruit and orange, with a middle note of pepper and flint and a base that's woodsy and mineral, with moss, cedar, patchouli and vetiver.
Recommended as a great daytime fragrance, particularly for spring and autumn, this is a long-lasting, deep and resonant aroma and you only need to apply a little to get the fully-rounded fragrance all day.
1. Acqua Di Gio By Giorgio Armani For Men. Eau De Toilette Spray from GIORGIO ARMANI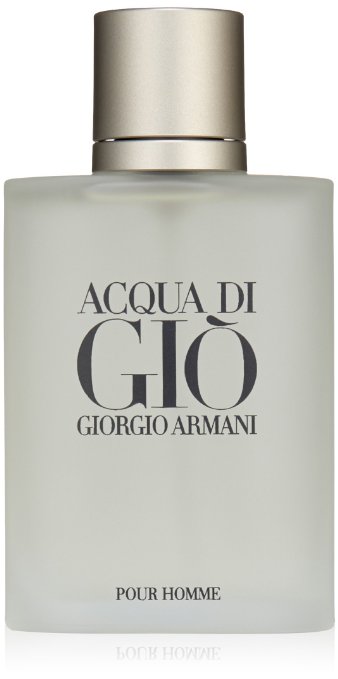 Review: Best Choice! Acqua Giorgio Armani has been a best-seller since it was first launched in 1996, which demonstrates its international popularity. It's a fresh scent based on fruits including, orange, Mandarin orange, lemon, lime blended with the soft flower fragrances of Jasmine and Neroli.
A complex fragrance inspired by a coastal vacation, this aromatic fragrance includes contrasting sweet and salty tones evoking the smell of rosemary growing wild in the hot sunny warmth of the Mediterranean sea-coast. Tried and true, this also qualifies as a long-lasting perfume.
Whether you choose to buy the most expensive and potent eau de parfum versions of your favourite scent, or the diluted eau de toilette/eau de cologne at a lower price – you can be sure that any one of these Top 10 Long-Lasting Perfumes for Men will greatly enhance your masculine presence!
* Recommend: BLEU DE CHANEL Eau de Toilette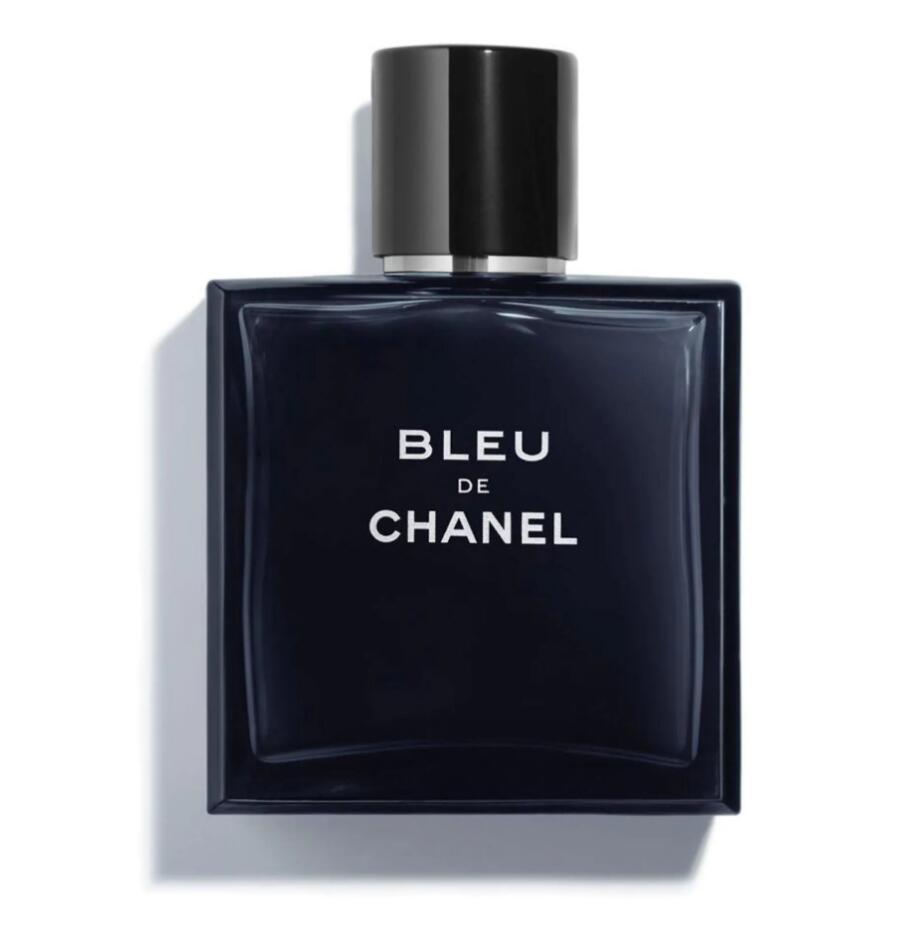 A woody, aromatic long lasting fragrance for the man who defies convention; a provocative blend of citrus and woods that liberates the senses. Fresh, clean, and profoundly sensual. BLEU DE CHANEL unites the invigorating zest of Grapefruit and the power of an aromatic accord with the woody whisper of Dry Cedar. New Caledonian Sandalwood lends it a warm and sensual trail. A meeting of strength and elegance.
The lighter, relaxed Eau de Toilette comes in a spray for generous application. Apply in the creases of your knees and elbows for a longer-lasting, stronger scent. If you prefer placing fragrance on your wrists, be sure to reapply after frequent hand-washing, as this tends to rinse off the scent.
Sephora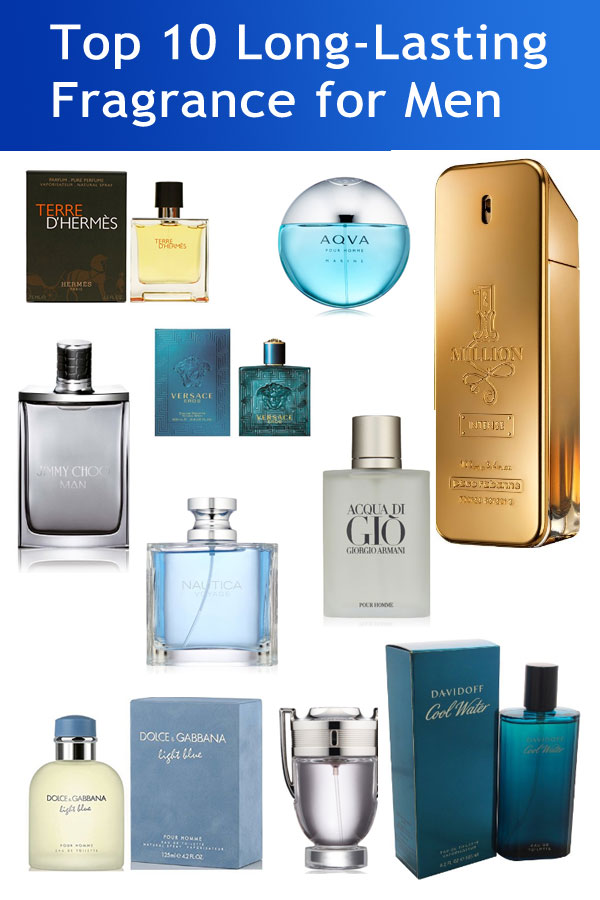 Love this post? Why not share with friends?