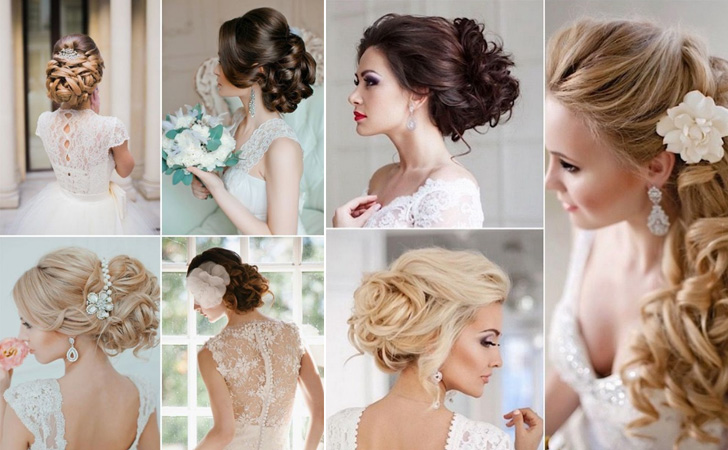 Traditionally the bride has had her hair put up and pulled away from the face so that everyone can see her face during her moment of joy. It was very rare to see a young woman getting married with long flowing hair trailed behind her in place of her train. Those days have since passed and today it is becoming increasingly more popular or the brides to be less stiff and regimented and more soft and natural. That makes for a much happier bride and as a result better photographs of the event.
While straight hair and a wedding gown is still rather more of an oddity, you are far more likely to find brides embracing the longer hairstyles and cutting down wearing the veil that covers up way more of her than most of them cares to.
The well hair sprayed hairdos have been replaced with a much softer and articulate style that is easy on the eyes and goes well with the long flowing gowns that are so popular these days. Emphasis today is being placed on a more natural look and that is certainly evidenced by the less traditional styles being found on the heads of the modern bride.
The styles are still in a more traditional vein but have gone to a more natural style which lends its self to comfort and style and allows the bride to actually let her hair down during the reception without having to have a hairdresser on retainer at the ceremony.
While there are fewer rules to follow in choosing the right hairstyle, the general rule of thumb today is to make things look less contrived and arranged and more of a spur of the moment style that captured the essence of the bride in a way that was never possible before.