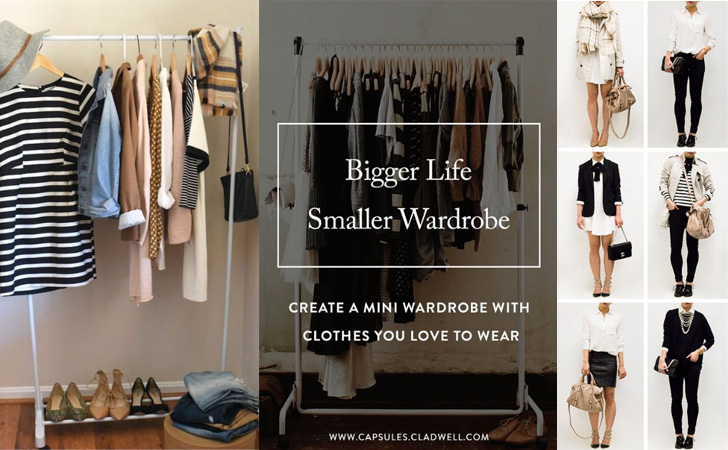 A capsule wardrobe is basically a miniature wardrobe that includes only about thirty-five pieces of clothing in total that get rotated every three months for each new season. The point of a capsule wardrobe is to save you money on unnecessary shopping, minimize outfit-decision stress, and make sure that you always get to wear something you love!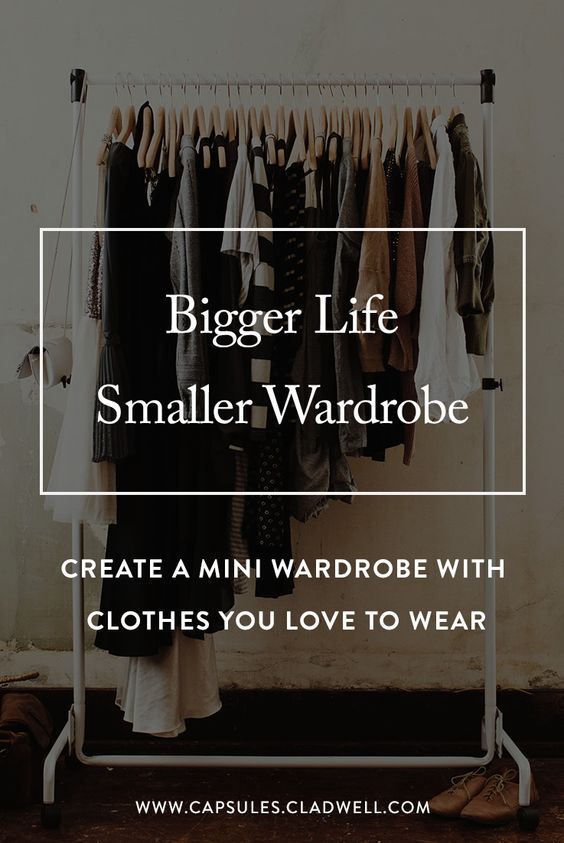 If you're sick of your boring, busy closet, keep reading to learn how to create a capsule wardrobe the easy way.
1. Work With What You Have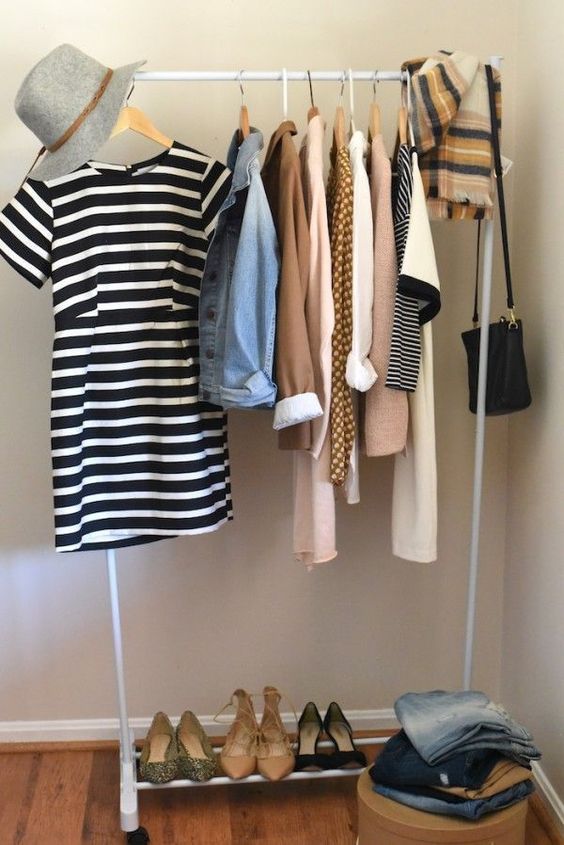 Do not go out and buy thirty-five new pieces of clothing for your capsule wardrobe. That defeats the whole purpose of saving time and money by creating a capsule wardrobe. Instead, work with the pieces you already have and only let yourself purchase any necessities you know you won't be able to live without.
2. Pick Versatile Pieces

It's okay to include a few bright and unique pieces in your capsule wardrobe. However, for the most part, it's best to choose neutral, versatile pieces that you can wear over and over again for three months without drawing attention to the fact that you're frequently waering the same thing.
3. Consider the Seasons

The capsule wardrobe is designed in three-month increments because a new season begins every three months. The idea is that you'll need to replace the pieces in your capsule wardrobe as the seasons change. However, don't fill up your capsule wardrobe with thirty-five sweaters just because it's winter. Consider the reality of the seasons in your area and fill your wardrobe accordingly.
4. Keep Track Along the Way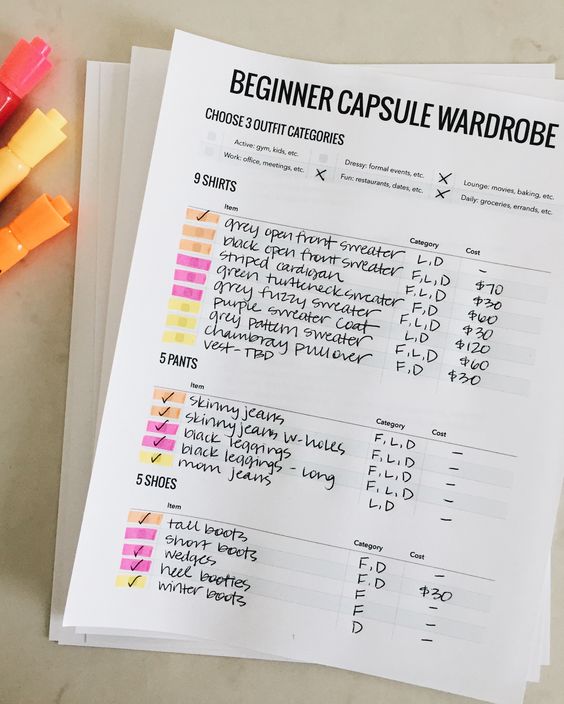 As you progress through the first few rotations of your capsule wardrobe, keep track of the challenges and advantages along the way. Make note of which pieces you really enjoyed having in your capsule wardrobe and which pieces you found yourself avoiding. Monitoring your capsule wardrobe can help you determine which pieces you need to exclude during your next rotations and whether you need to buy a few new necessary pieces.
5. Avoid the Urge to Shop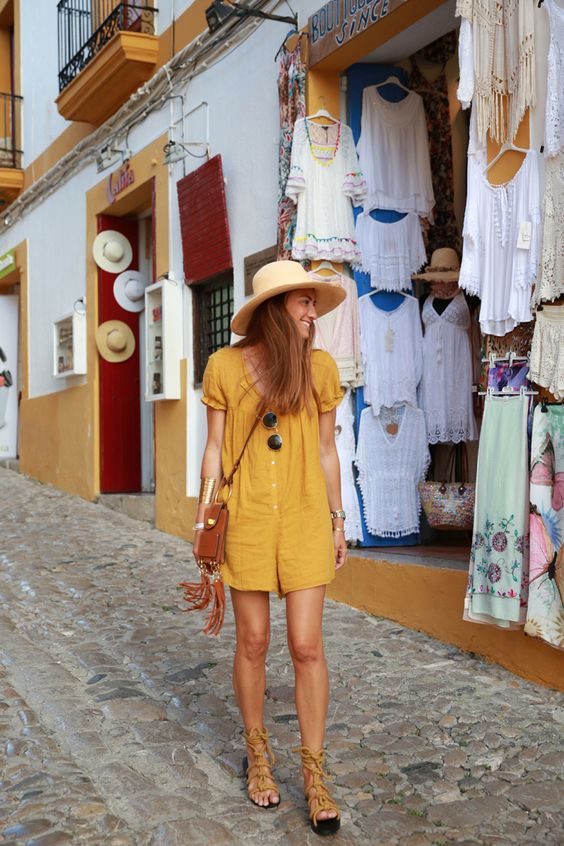 One of the most difficult parts about starting a capsule wardrobe is that you don't get to shop. If you're among the many who have developed an obsession with online shopping or classify a trip to the mall as stress relief, coping without a shopping option can be extremely difficult.
When avoiding the urge to shop becomes a challenge, just remember how much time and money you're saving without shopping for new outfits. Remind yourself that when your three-month rotation is up, you can buy a few new pieces for your capsule wardrobe. Then go out and do something fun with the money you're saving.
6. Keep Your Clothes

Just because you've decided to build a capsule wardrobe doesn't mean that you should go 0n a purge frenzy and throw out all of your old clothes that you don't plan on including within your thirty-five pieces for this rotation.
Building a capsule wardrobe can be a great opportunity to get rid of clothing pieces that you really do hate and know you'll never wear again, but it's a good idea to hold on to some pieces that you still like. They might not fit in with this rotation, but chances are you'll want to use them again someday.
7. Stay Confident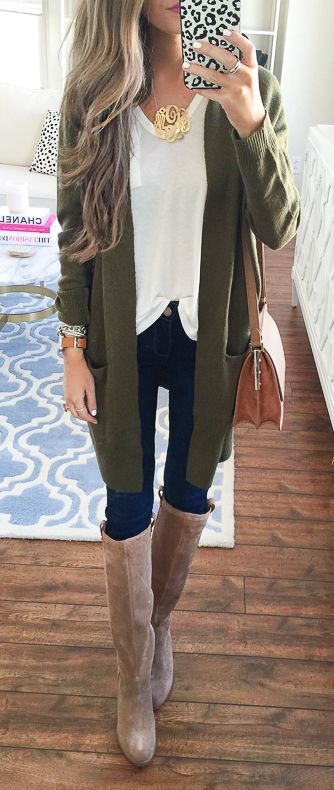 Remember that you are trying out a capsule wardrobe so that you will have more time and less stress in your life. You might get some grief or feel self-conscious about "outfit-repeating". Or, you might feel left out when all of your friends head for a wardrobe shopping trip and you have to stay behind. When these challenges arise, try to stay strong, and remember why you started the whole capsule wardrobe thing in the first place: to create a happier, simpler life for yourself!
Building a capsule wardrobe for yourself can be incredibly transformative to your whole life. Use the tips in this post to learn how to create a capsule wardrobe and try to stick with it for at least a full rotation of three months. You'll be surprised at how your life can change!