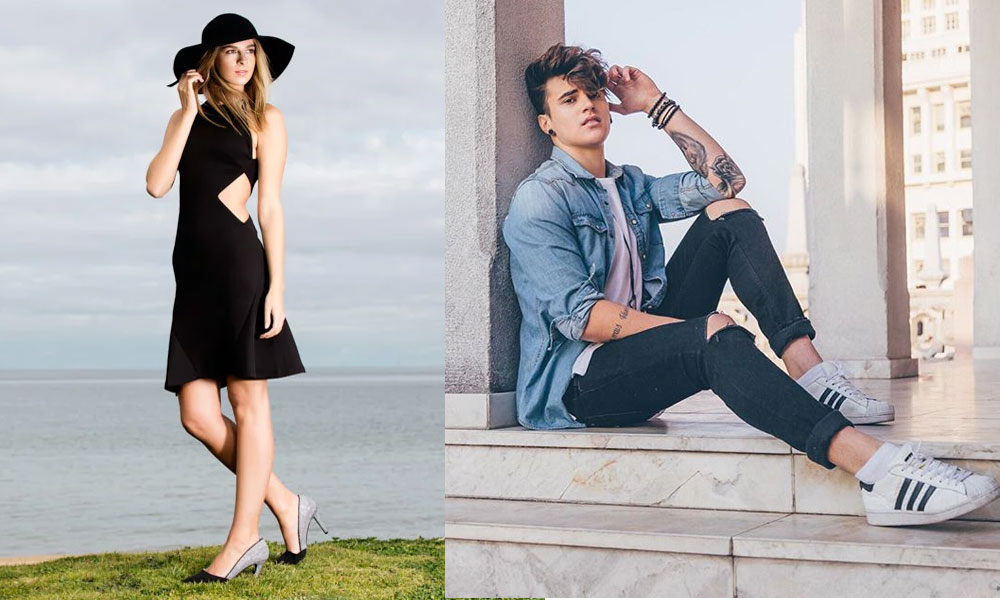 So your pictures are missing that 'wow' factor. Sure, they come out really cute, but the posing is all wrong and it simply doesn't look professional. That being said, how can you make sure your little models look fabulous and perfectly posed? Trying out one of these top 10 cutest picture poses for girls and boys is your best bet!
For Girls
1. Looking Over the Shoulder
If delicateness is what you're seeking, then you will want to use the pose known as 'Looking Over the Shoulder'. In this iconic look, your little darling will pose her head looking over her shoulder as she smiles sweetly for the camera. To add some extra charm to the pic, have her interlock her fingers in a darling way.
2. Hand Against Cheek
There's something so innocent and adorable about this pose! Have your tiny model put her hand against her cheek and tilt her head off to one side. For this style, you will want a softer smile that doesn't show teeth to enhance the overall beauty of the photograph.
3. Arms Wrapped Around Legs
When your tiny model is sitting down, have her prop her legs up just enough so she can wrap her arms around her legs. She can then leave her head straight up as is, or she can drape it against her arms. Either way this is a style that is equally unique as it is beautiful. After all, kids don't like standing up for every picture, so this gives them a break from the monotony and offers mom with a new option to pick from.
4. Hand Under Chin
The 'Hand Under Chin' pose is a staple in the professional photography community. This is because, much like the hand against the cheek, it offers an undeniably adorable finish that every parent is sure to fawn over. For this style, have the little one put their hands delicately under their chin and tilt their head to the side. This can be done alone, or with a stand to prop their elbows on top of.
5. Holding a Flower
Flowers and little girls in cute dresses go hand in hand, and that is why this particular pose is used so often. Flower poses can be used in a variety of ways, and the actual pose can be different in every photo including the flower.
For instance, one of the photos can have the gal holding the flower behind her back as she glances over her shoulder with a smile. Another option is to have the flower held in front with two hands, with a delicate smile and the lady looking down at the flower.
Whichever option you choose and whatever flower you include in your photo shoot, you're bound to end up with some charming visuals that will grace the homes walls in no time.
For Boys
1. Hands in Pockets
This is, without a doubt, the most adorable pose for a little boy. There is just something so unbelievably cute about a little boy with his hands in his pockets and a huge smile on his face!
It's almost as if this pose takes us back to the 1950s, especially if the boy is wearing some blue jeans, button up, and a hat to complete the style. However, he doesn't need to be wearing this fashion style for the pic to come out perfectly.
Hands in the pockets is a go-to for photographers because they know this look will never go wrong, so go ahead and give it a try. Opt for one hand in the pocket and the other hand kneeling against a rail or wall, or do both pockets for an extra dashing finish.
2. Arms Crossed
You might think that the arms being crossed means attitude, but it doesn't when you use it for a picture pose! The 'Arms Crossed' pose is a sure fire win for little men out there. It offers an adorable amount of character to the photo, while his big smile finishes off the look with ease.
3. Elbow Leaning on Knee
This look is most easily done when a child is sitting down, of course. He could have one leg up or both of his legs propped up, with an elbow leaning on one of his knees. He will then put his hand underneath his chin and give the camera a darling little smile that shows off his personality.
4. Sitting with One Leg Up
A slouched setting is one of the most popular styles when it comes to picture poses for boys. This is because it shows off the unique and wonderful personality of little boys oh so perfectly, and the picture always comes out perfectly.
For this look, all you need to do is have the little one slouch down against a wall (although you don't have to use a wall). Next you will have him put on leg up. At this point you have options when it comes to adding on to the original pose, and most people opt for having the tiny model place one elbow against his knee, letting the rest of his arm dangle down.
5. Holding Hat
The last (and one of the cutest) looks for a little boy is having him holding a hat. With this style, he can either be wearing a hat or having it in his hands. When it's on his head, you want him to hold it with a 'cowboy' style, as if he is saying "Howdy, ma'am".
However, you can also have him hold the hat off to one side or in front of him. Either way, you can guarantee this is going to be a hit. After all, boys and hats go together perfectly!
With all of these new and exciting ideas, I bet you can't wait to get your camera out and start snapping photos of little models! Which one is your favorite? Do you prefer the child to hold a hat, or a flower? Always remember photography is all about creativity, so let your light shine bright in every photoshoot you do!