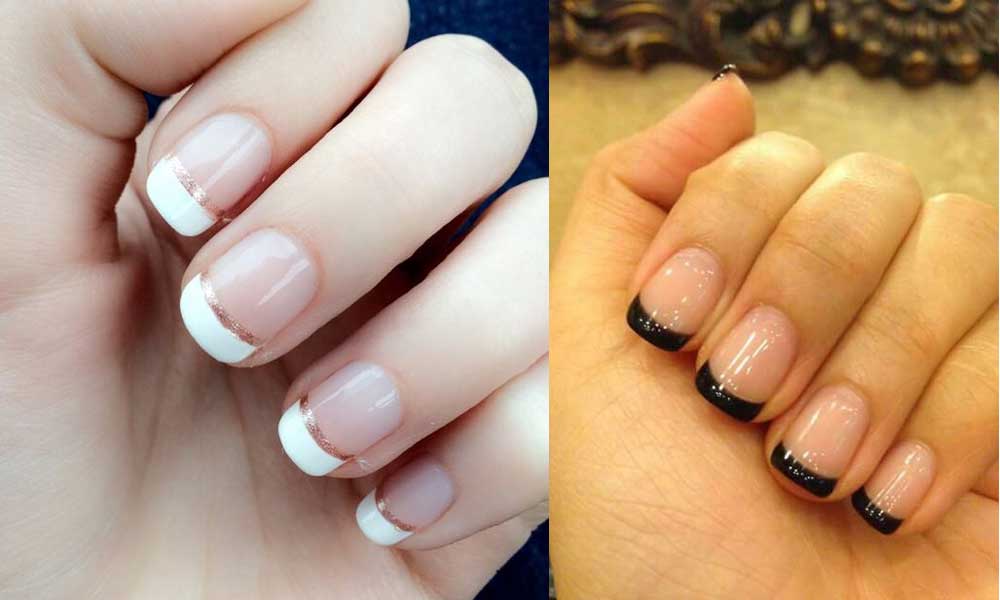 French tips are a timeless classic in nail design. They are sophisticated, delicate, and can complement almost any look flawlessly. However, weekly visits to the nail salon to maintain the beauty of your french tip manicure can be costly and inconvenient. Many people are intimidated by the thought of applying their own french tips because of the precision and complexity of the design, but you can easily apply and keep up your french tips at home without worrying about heading to the nail salon.
Read on to discover how to achieve flawless DIY french tips from the comfort of your own home.
1. Use Tape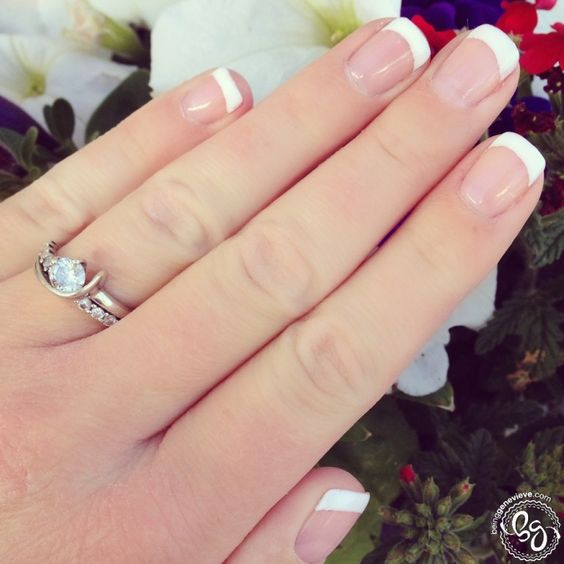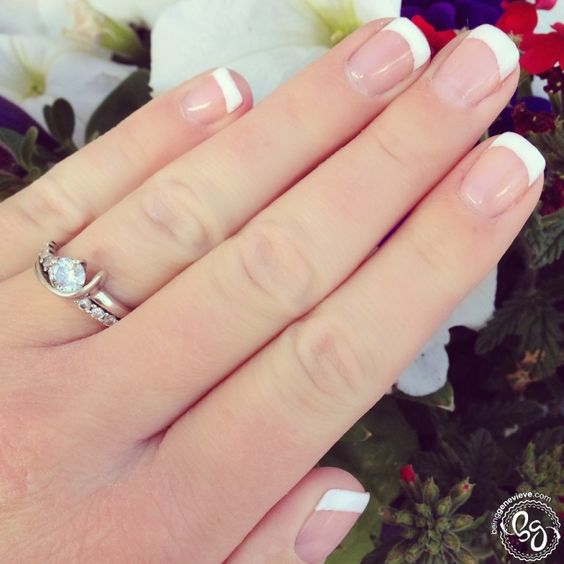 This one trick can change your life when it comes to do-it-yourself french tip application. Start with bare nails and adhere a piece of standard clear tape or blue painter's tape in a straight line over each nail, leaving a small sliver uncovered at the tip of every nail. Make sure the tape is securely adhered to your nails and take extra care to press it down firmly at the edges of your nails.
After you've secured the tape to your nails, paint thin layers of nail polish over the tape and up over the uncovered tips of your nails. Let each layer dry completely and continue polishing until you've reached your desired level of coverage. Then, carefully peel off the tape and, voila! You've achieved perfect, straight french tips. Just remember to coat your nails with a clear top coat after you remove the tape to seal the polish in and complete the look with a smooth finish.
2. Grow Your Nails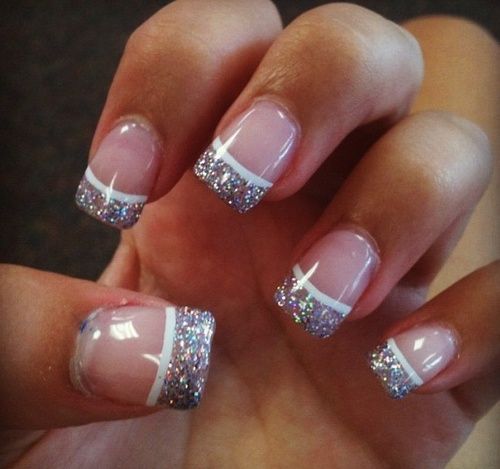 French tips look best when applied to nails that are on the longer side. Applying french tips to short nails can create an unattractive, stubby appearance.
If you have trouble growing out your nails, try applying a nail strengthening polish to them. This can help harden them up and prevent them from breaking off before they grow to your desired length.
3. Try Different Colors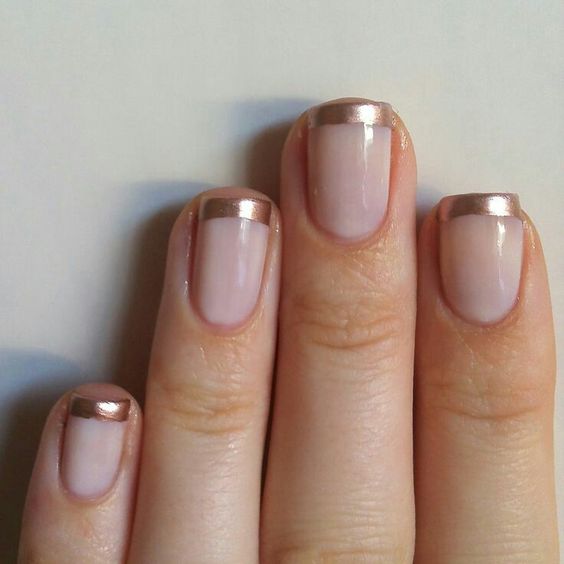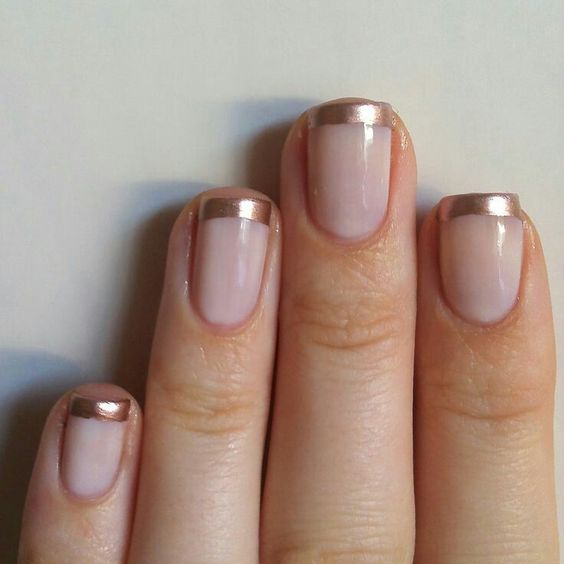 Who says french tips have to be white? If you're going to do your french tip manicure at home, you can experiment with however many colors you like without worrying about having to pay for a color you end up disliking at a nail salon.
Darker colors work well for french tips because they stand out more prominently than lighter or brighter colors. Deep plum, navy, silver, or even black are great colors to try for a unique french tip manicure.
4. File Your Nails Right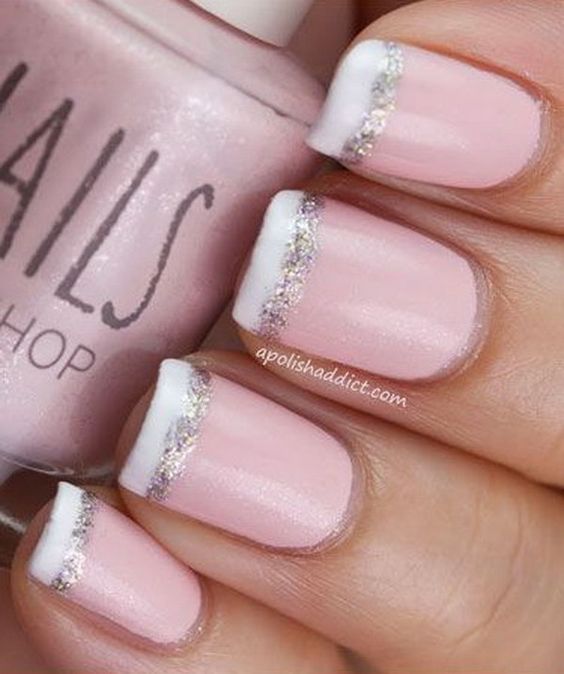 Sometimes one of the most difficult parts of applying your own french tips is getting the shape of your nails right. For traditional french tips, file the tips of your nails into straight lines. Then, gently file down the edges of your nails into subtle curves.
For reference, when you're done filing your nails for french tips, their shape should mimic the natural shape of your cuticles. Nails that are too squared off or curved end up looking slightly off when you apply french tips to them. Stick to straight nails with a slight curve to achieve the desired french tip look.
5. Use a Brush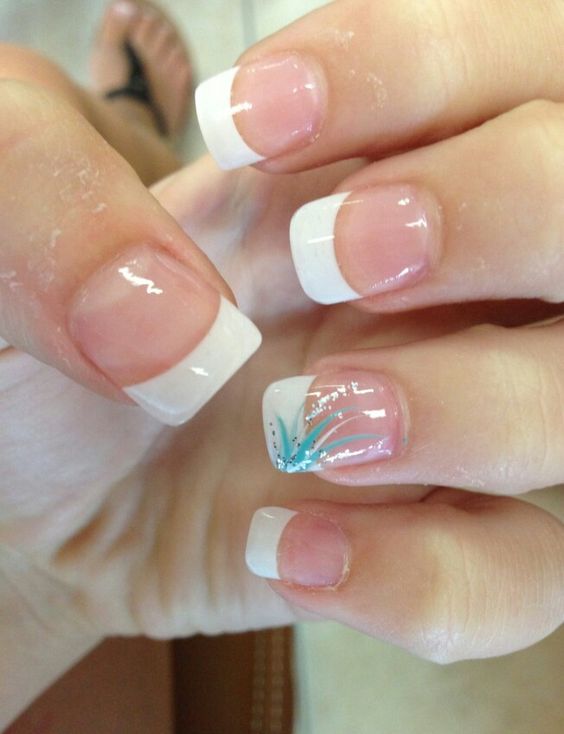 Free-handing your french tips is a viable option for do-it-yourself french tip application. It simply takes patience and a willingness to fix what you inevitably mess up.
Using a brush is vital for free-hand french tip application. A small eyeshadow brush can work perfectly for creating precise, straight french tip lines. Simply swipe nail polish across the tips of your nails; don't worry about getting the polish on your skin or making the lines perfectly straight. Then, dip your brush in nail polish remover and use it to remove excess polish from your skin and straighten out the lines of your french tips.
6. Don't Forget the Top Coat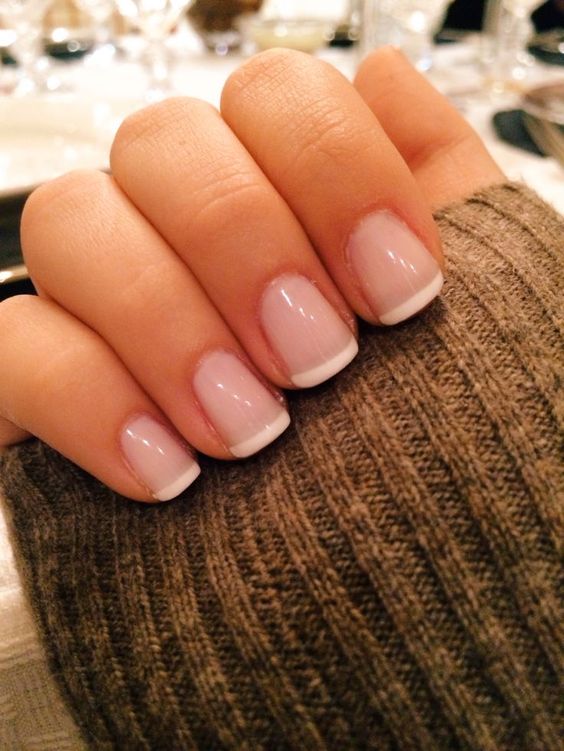 A top coat is key when it comes to french tip application. After you apply your french tips, always apply a thick clear top coat over your finished nails.
Because french tips are thick and right on the tips of your nails, they are especially prone to chipping and peeling. Applying a top coat can help prevent them from chipping off prematurely as well as help create a smooth finish for your nails.
7. Take Advantage of Glitter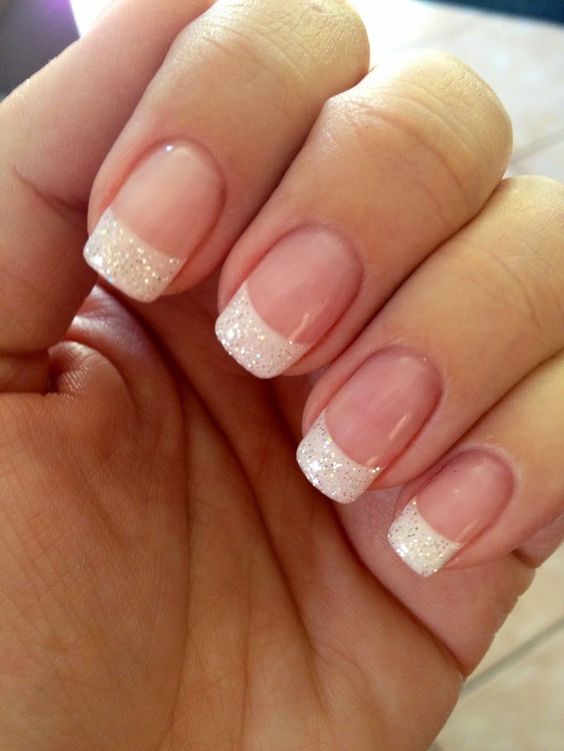 Applying a glitter top coat to your french tips can help enhance the appearance of a french tip manicure applied at home.
Glitter offers a unique, modern twist on french tips. Plus, a glitter top coat over your manicure can help mask the appearance of any mistakes or imperfections in your french tips that you weren't able to fix perfectly.
Applying your own french tip manicure can seem like a daunting prospect. However, DIY french tip application doesn't have to be so intimidating. Use the tips in this post to learn how to achieve flawless DIY french tips without the frustration you expect.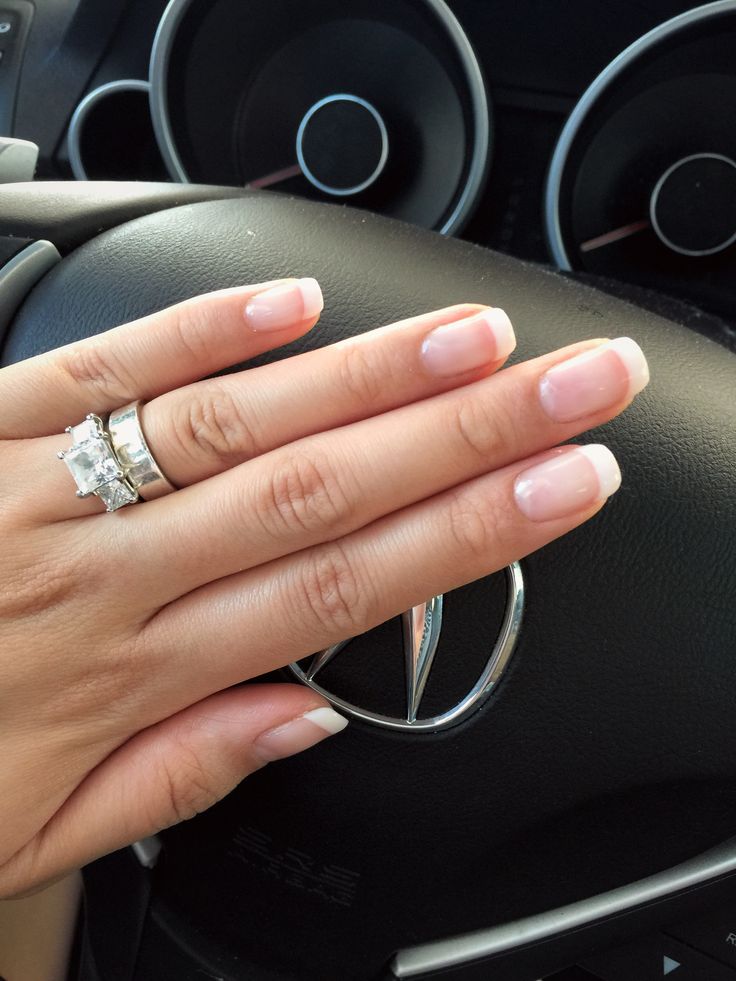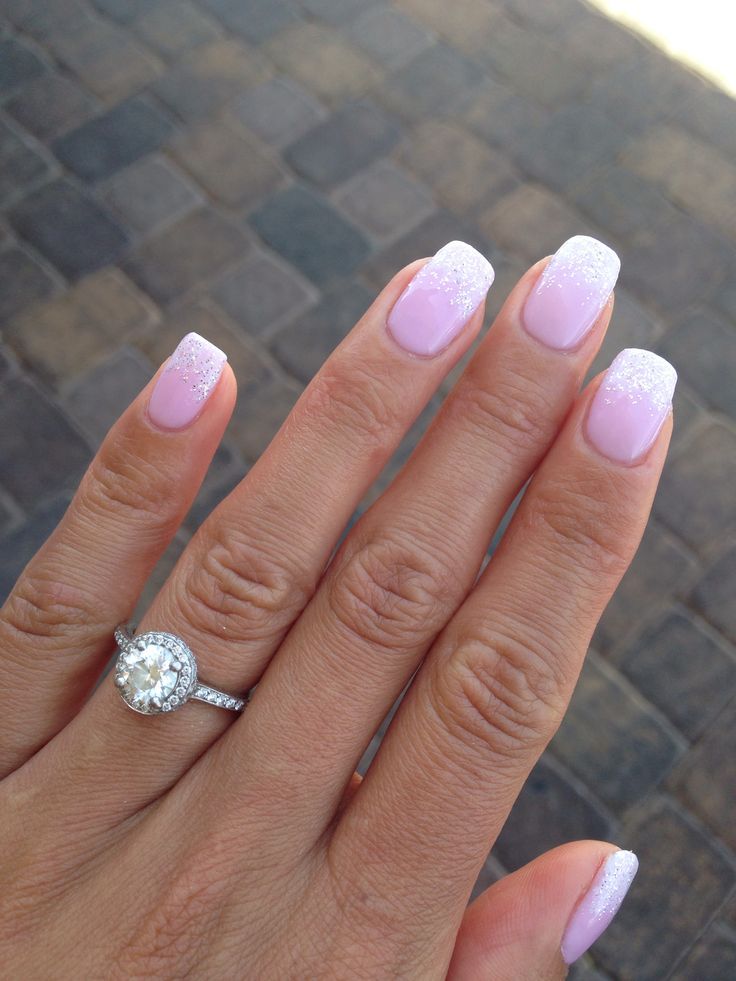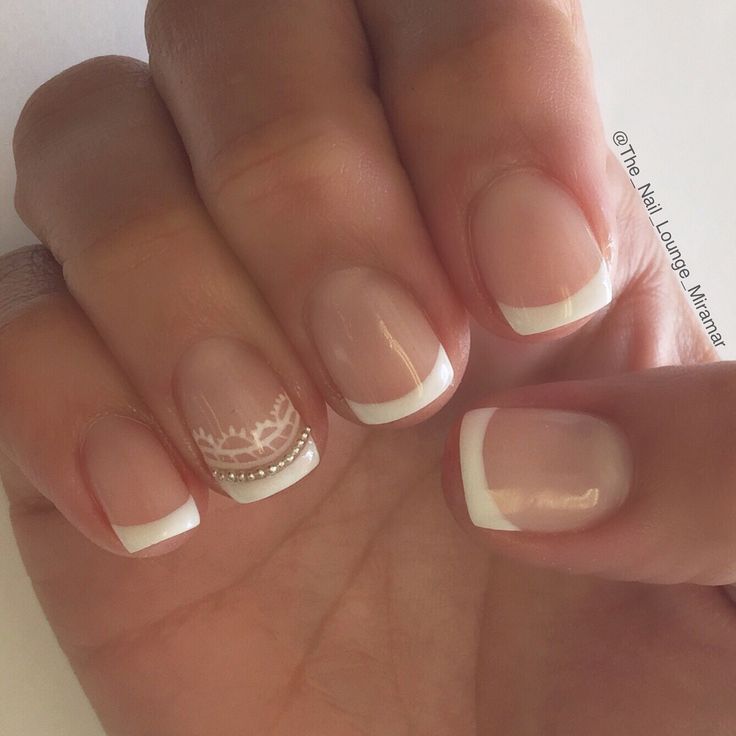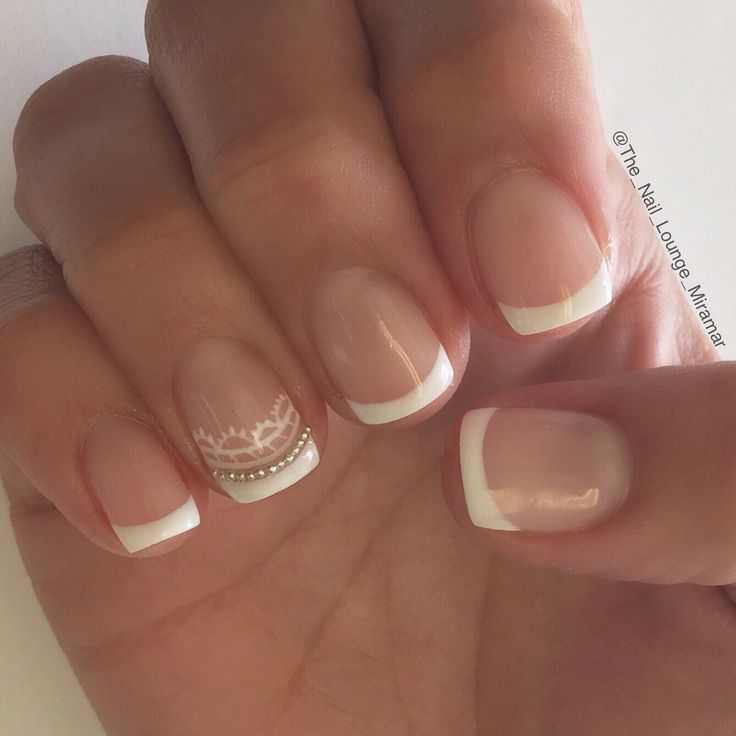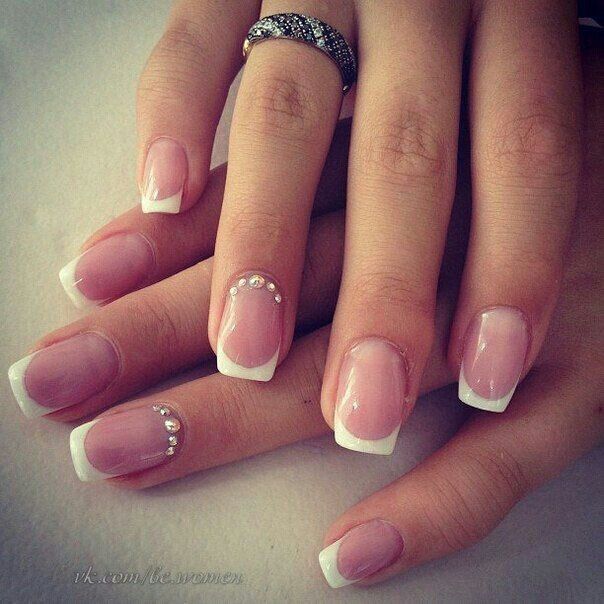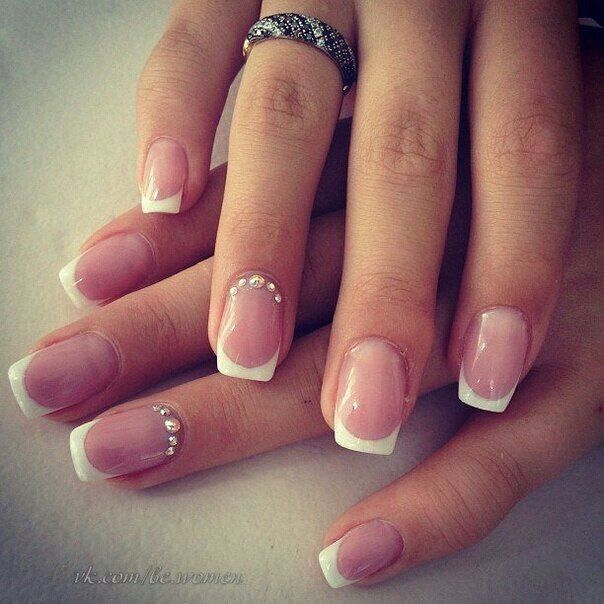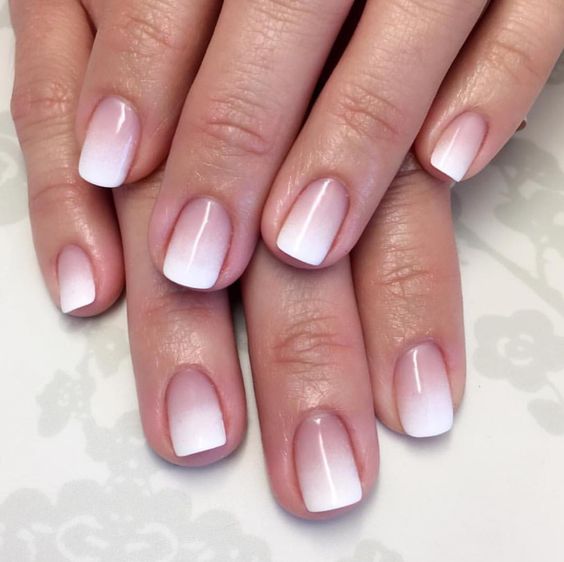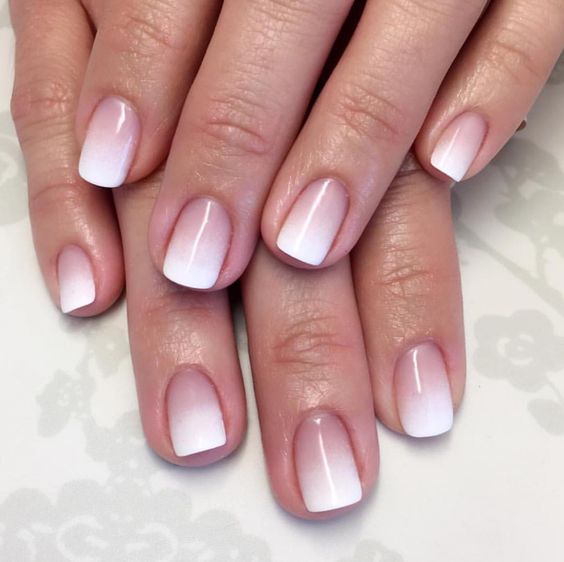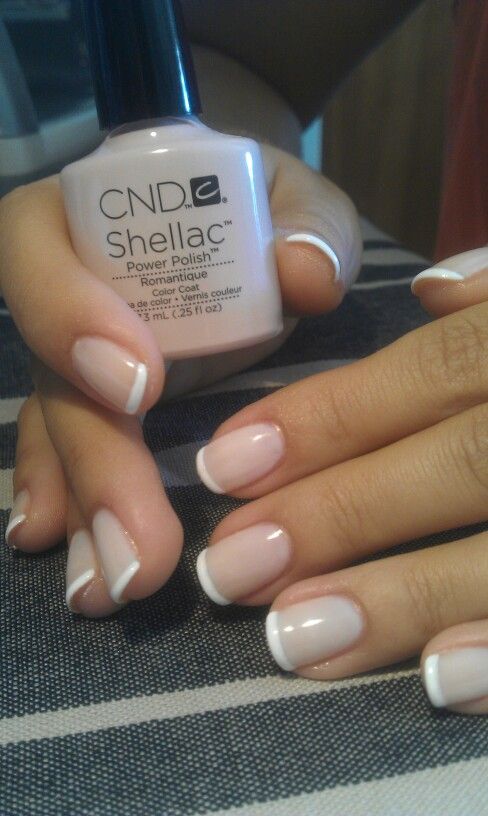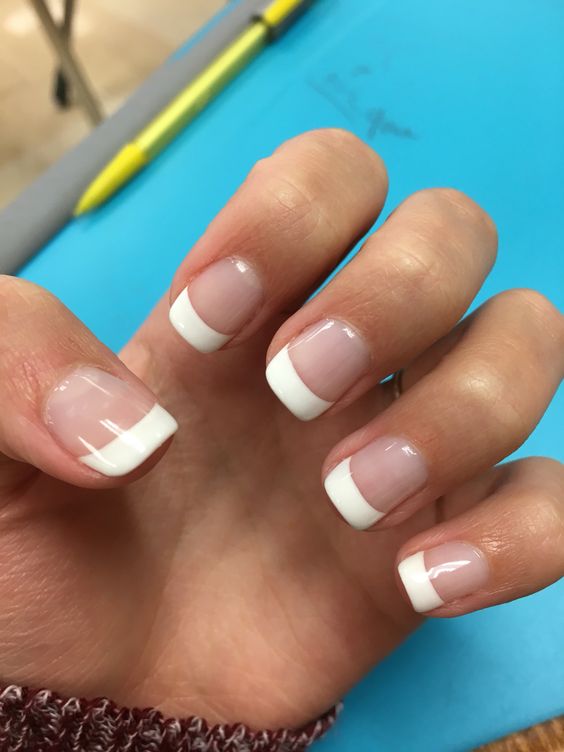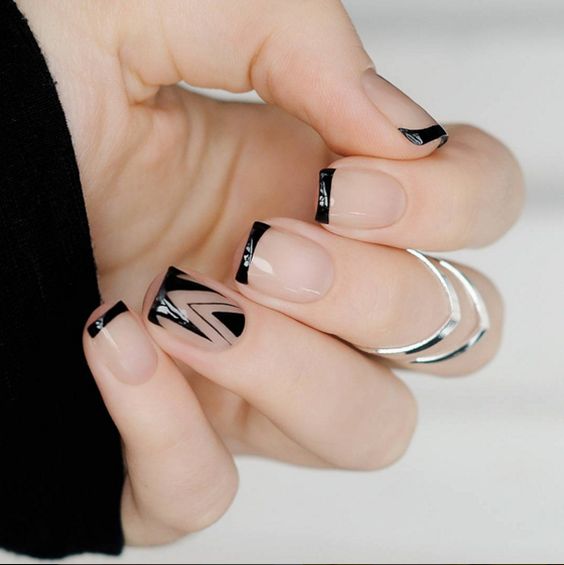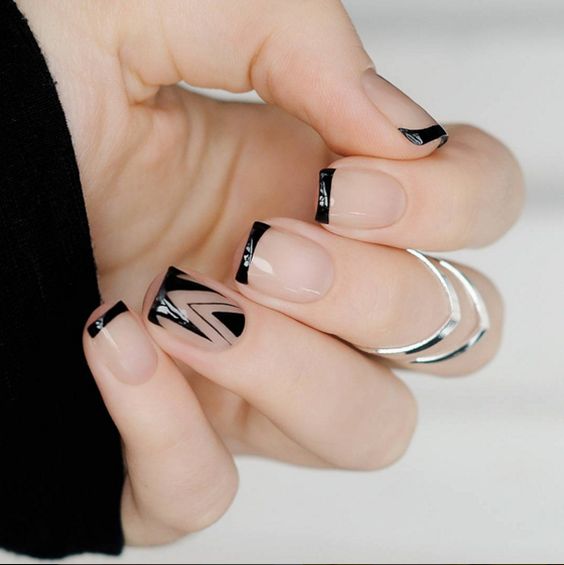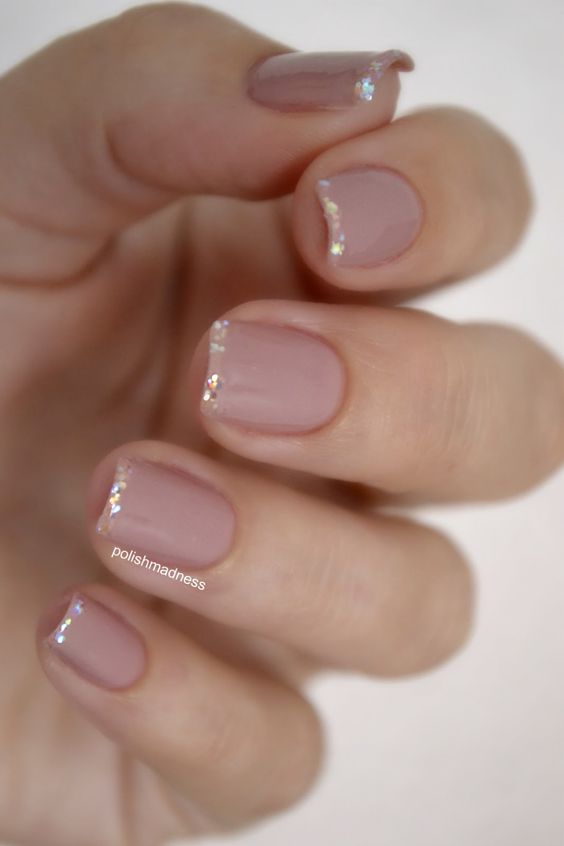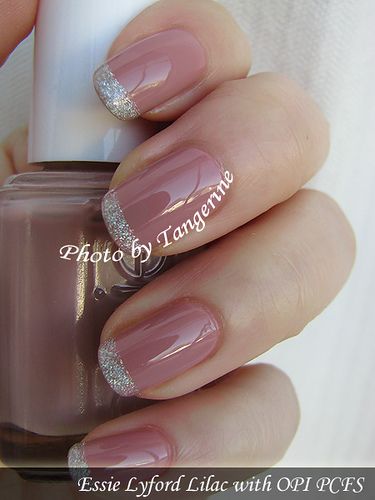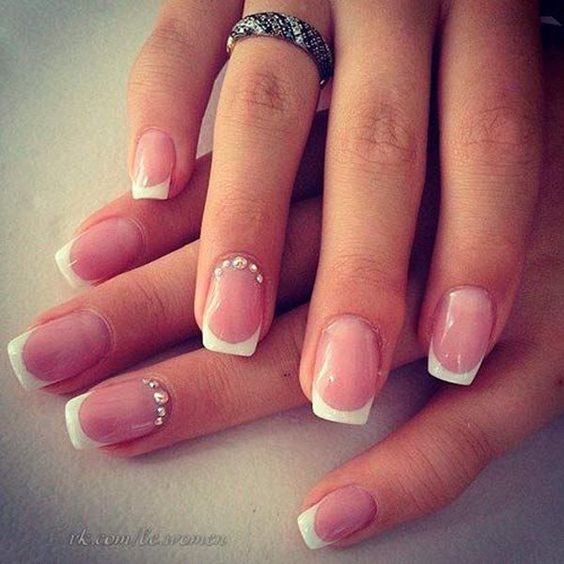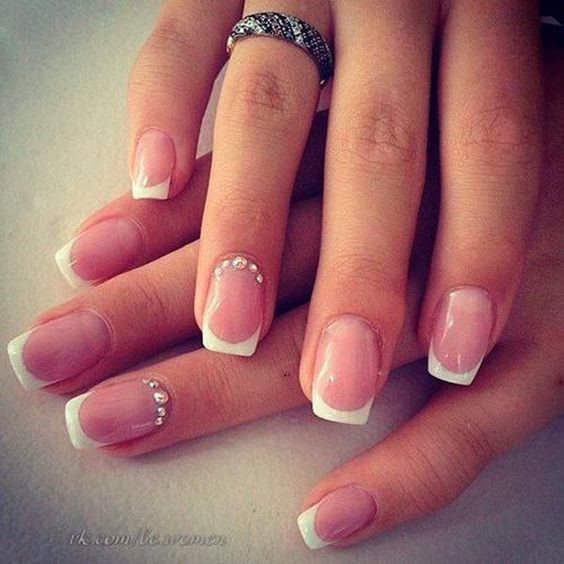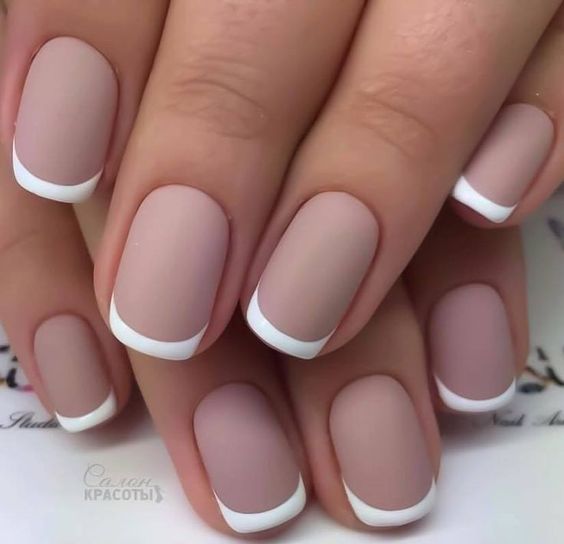 French Manicure ideas for wedding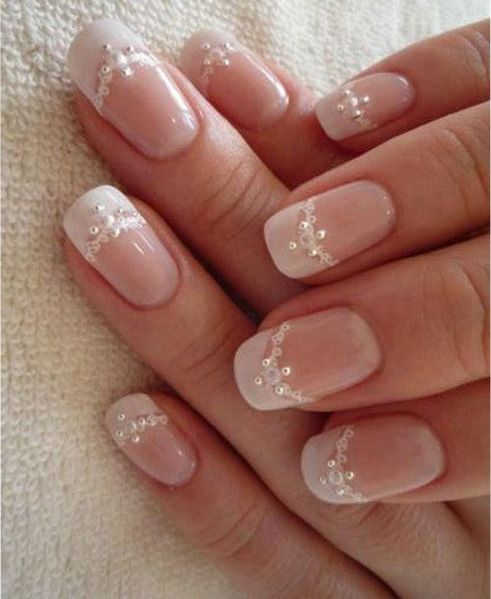 Simple easy French Manicure design for short nails