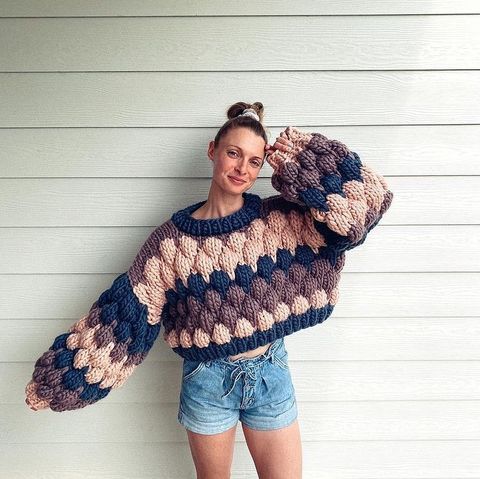 Chunky knits are a cute and cozy option for cold winter days. Sweaters, cardigans, scarves, hats, and other cold-weather staples and accessories are available in these thick knits. Chunky knits are trendy, more affordable than other warm winter pieces like furs, and–unlike many flimsier pieces crafted from thinner yarn–they'll actually help keep you warm in cold weather.
That being said, pieces knitted from ultra-thick or textured yarn can also create a bulky, shapeless finish if you don't style them right.
Don't let the fear of bulkiness scare you away from thicker knit sweaters, cardigans, and winter accessories. As long as you balance them well, chunky knits can effortlessly create a stylish and ultra-cozy look for any winter day.
1. Don't Be Afraid to Layer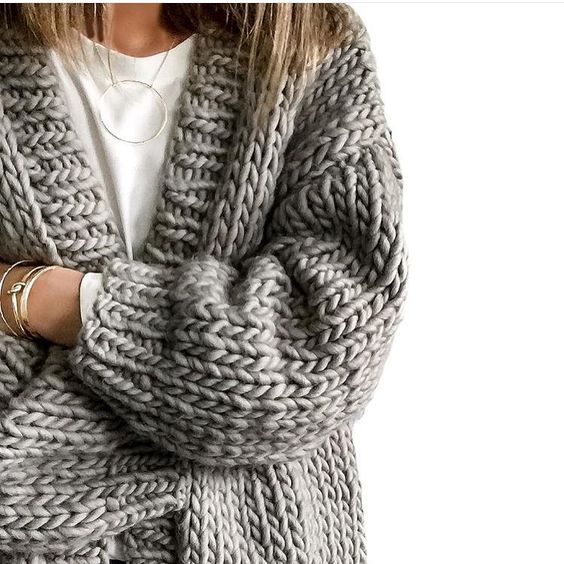 Many women are afraid to layer a chunky knit sweater or cardigan for fear of creating an overly bulky outfit. While wearing too many thick layers does put you at risk of looking blob-like, layering your chunky knit can also be very flattering as long as you do so carefully.
Try layering a chunky knit cardigan over a form-fitting tank, tee, or long-sleeve top. The tight fit of the top will hug your curves and accentuate your figure to ensure that your shape doesn't get lost under a wave of yarn. Choose a top with lace trim or other accents to give your look a delicate, feminine finish that draws attention to your bottom layer and prevents your cardigan from stealing center stage.
On an especially cold day, you can layer a thick knit scarf over a long pea coat for extra warmth. The sharp lines of the coat complement the chunky knit of the scarf to create balance that detracts from the bulkiness this layering adds to your look. For added style, pair your coat and scarf combo with slim heels as a sleek, glamorous statement piece.
2. Try Texture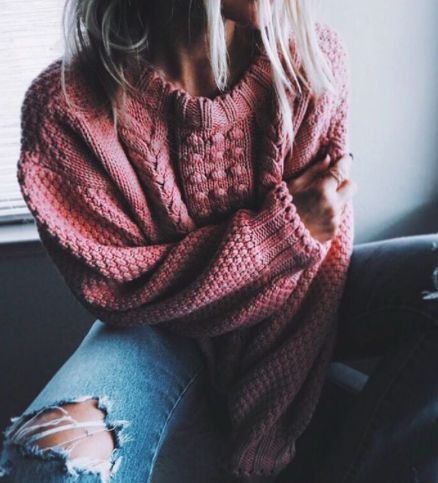 Texture is a shared characteristic of all chunky knits by nature, but some are more textured than others. Whenever possible, go for a thick knit piece with notable texture that sets it apart from other chunky pieces.
When it comes to chunky knits, the more texture the better. Added texture creates an intentionally bulky finish that looks stylish instead of unflattering. Turtlenecks or knitted patterns add flattering texture to sweaters. Large buttons and fringe have the same balancing effect on chunky knit cardigans and scarves, respectively.
3. Get Cozy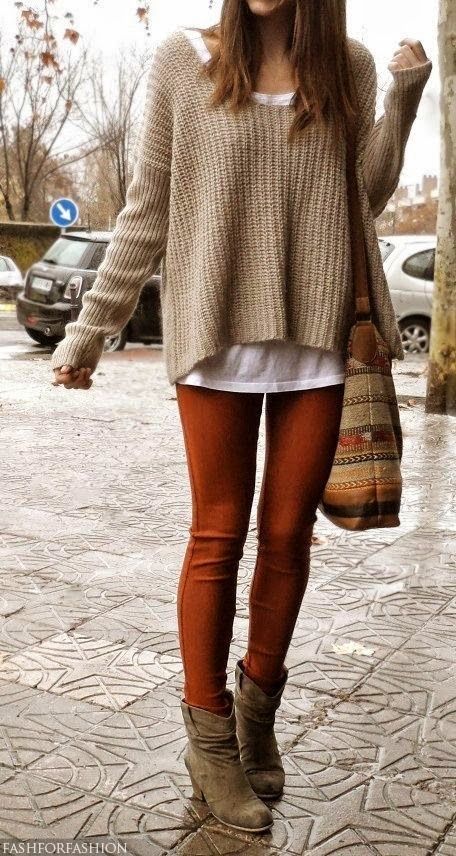 Arguably the best part about chunky knits is how utterly cozy and comfortable they are. Embrace the coziness of your thick knit pieces and accessories with simple looks that are effortlessly and timelessly stylish but feel as comfortable as your favorite pair of pajamas.
Leggings are a staple in virtually every ultra-cozy winter look. Pair basic black leggings with a chunky knit sweater–or cardigan layered over a loose tee–and tall boots or ankle booties to create the ideal comfy cold-weather outfit.