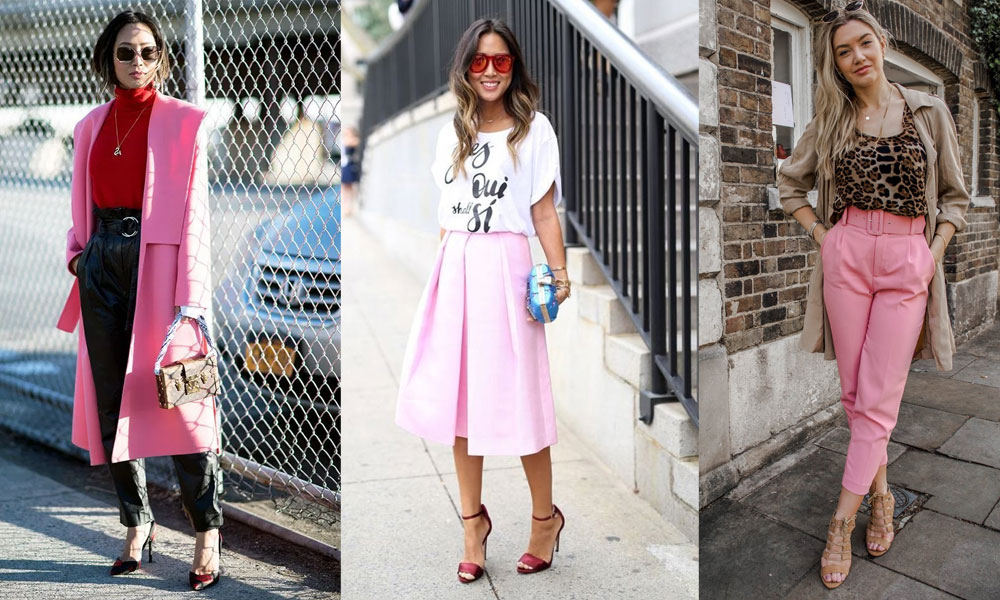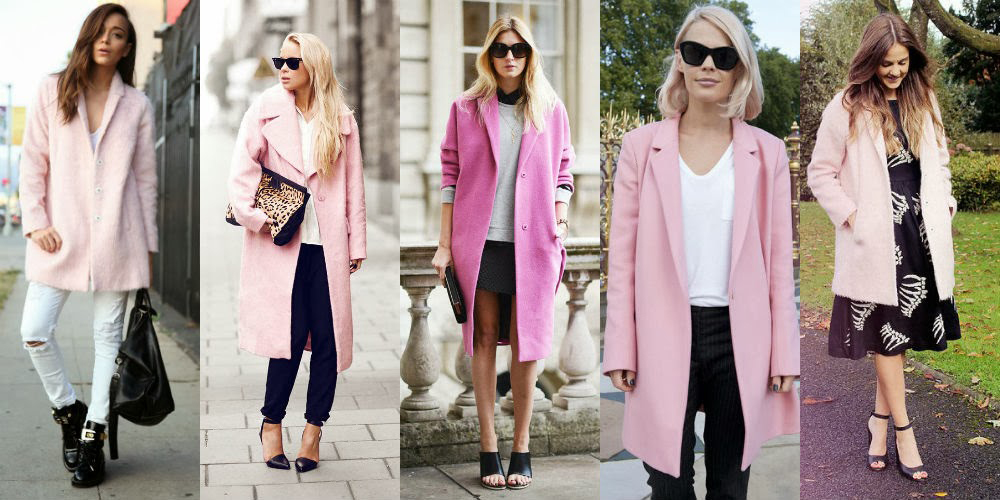 Pink is an all-around flattering color. It automatically warms up your complexion and adds a flirty and feminine finish to any look. Celebrities and models rock pink pieces anywhere and everywhere from the city streets to the runway to reap the benefits of this fun and fashionable color.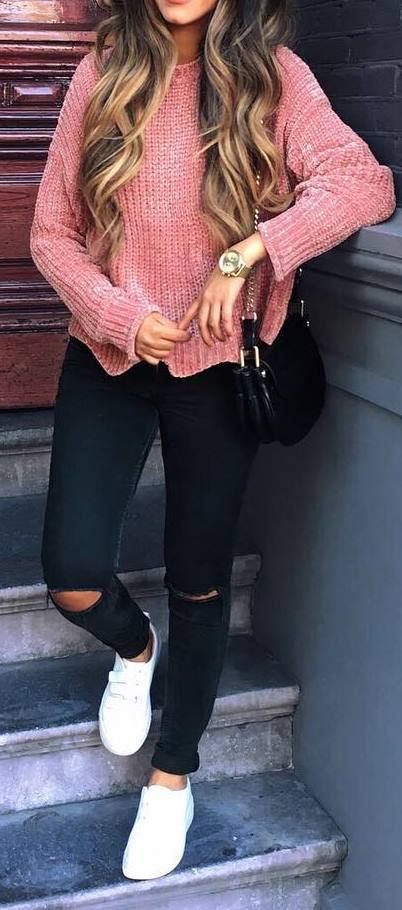 Despite its benefits, however, pink also has the unfortunate reputation of being either an immature color or a shade that should be saved solely for Disney princess dresses. Many women who are long past the five-year-old tea party stage are reluctant to incorporate pink into their outfits for fear of appearing overly girly or childish. Because of its vibrancy and negative connotations, pink can be a tough color to pull off. That doesn't mean you should cut the color out of your wardrobe completely, though. There are many ways to rock pink as a part of your favorite outfits while maintaining a look that is classy and mature.
1. Add In Neutrals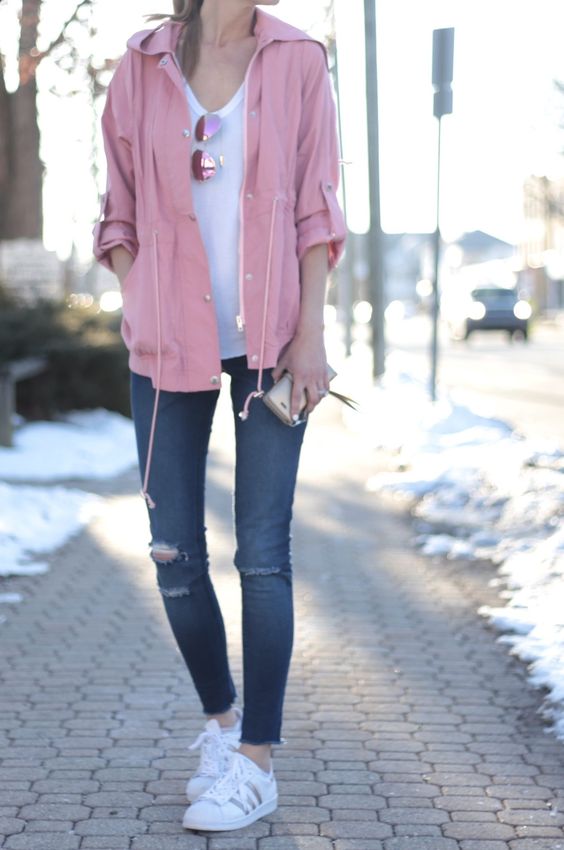 By itself, pink can be a very overwhelming color. To prevent creating a look with a too-bright finish, add some neutrals into your pink look. One of the best things about pink is that it complements almost any shade of neutral. Black, white, navy, and tan are all great choices for neutrals that calm down your pink outfit. Blending neutral and pink pieces together in one outfit helps create a more balanced and mature look.
2. Pink Up Your Makeup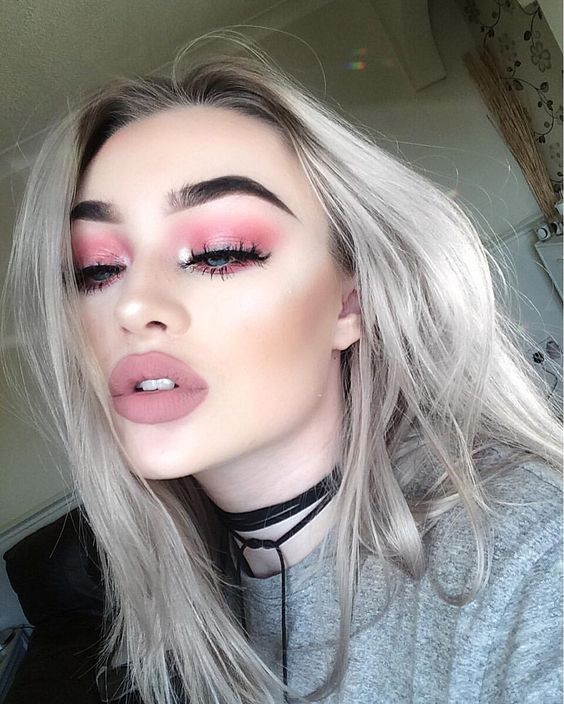 If you're hesitant to throw on a pair of rosy jeans or a fuchsia top, try adding pink into your makeup look instead. All-pink makeup looks are feminine and flattering for any woman. Plus, pink makeup is subtle enough that it will give your skin a warm, rosy finish without making your entire look scream "Pink!".
Include pink eyeshadow, blush, and lipstick in your look. Try to keep all of your pink makeup within the same shade family to create a put-together finish that doesn't appear clownish. Make sure that the shade of pink you choose complements your skin tone. If you're feeling a bit more adventurous and want your pink makeup to really stand out, line your eyes with bright pink winged liner. Keep the rest of your makeup simple and neutral to allow your bright liner to pop.
3. Pick the Right Shade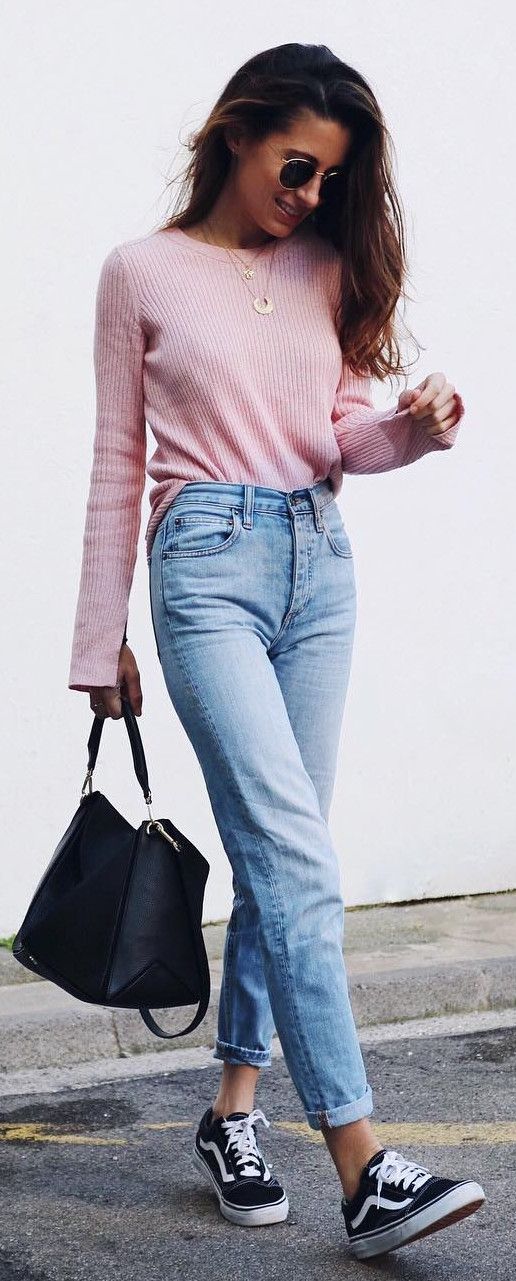 Not all shades of pink are created equal. It is extremely important to pick the right shade of pink for your unique skin tone. Which shade of pink you wear depends on the natural undertones of your skin. Most skin tones have either pink, yellow, or neutral undertones. If you are unsure of your skin's undertones, there is an easy way to figure it out. Just take a look at the veins on the underside of your wrists. Veins that appear blue usually mean that your skin has pinky undertones, while veins look green under skin with yellow undertones. If you have both blue and green veins or are unable to determine whether or not your veins looks green or blue, your skin probably has neutral undertones.
Cotton candy pink complements fair skin with pink undertones, while coral pink works well with fair skin that has yellow undertones. Women with medium skin tones should go with true, natural pinks with undertones that are red, not blue. Deep-skinned ladies can effortlessly pull off some of the brightest, boldest pink hues with purple or blue undertones.
4. Mix Femininity with Chic Flair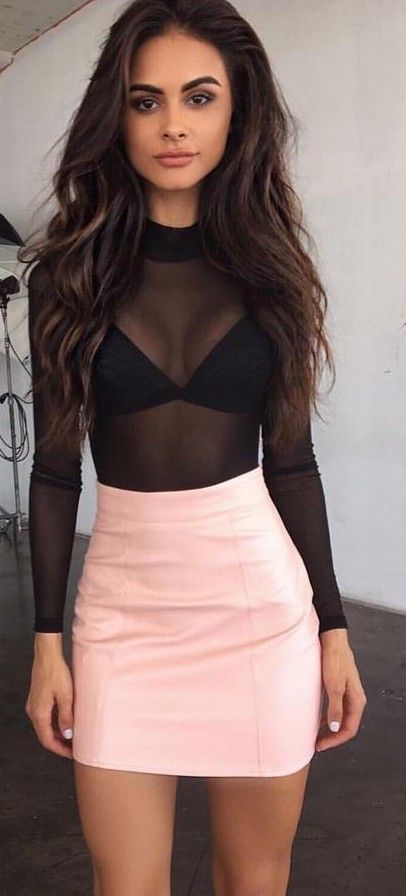 In and of itself, pink is an extremely feminine color. If you're afraid that your outfit will come off as overly girly and Barbie-like, you can easily offset the feminine finish of pink pieces.
Textured pieces can take some of the attention off of the pink in your look. Leather jackets, mesh tops, and distressed jeans are great ways to add a chic finish to your feminine pink outfit.
5. Try Patterns

Solid pink pieces can be very daunting. Ease into wearing pink with patterned pink pieces instead. Choose a dress, romper, or top that features a primarily pink pattern. Wearing patterns allows you to wear pink without feeling like you've plucked your outfit straight from Barbie's closet.
Patterns tone pink down while still allowing you to rock the color without it being the only focal point in your look. Try blending neutrals and pink together in one patterned piece. Choose a top, dress, skirt, or even pants with a pattern that includes both pink and a neutral color like black or navy. The neutrals will help the pink appear more subtle while still allowing it to pop.
6. Rock Outerwear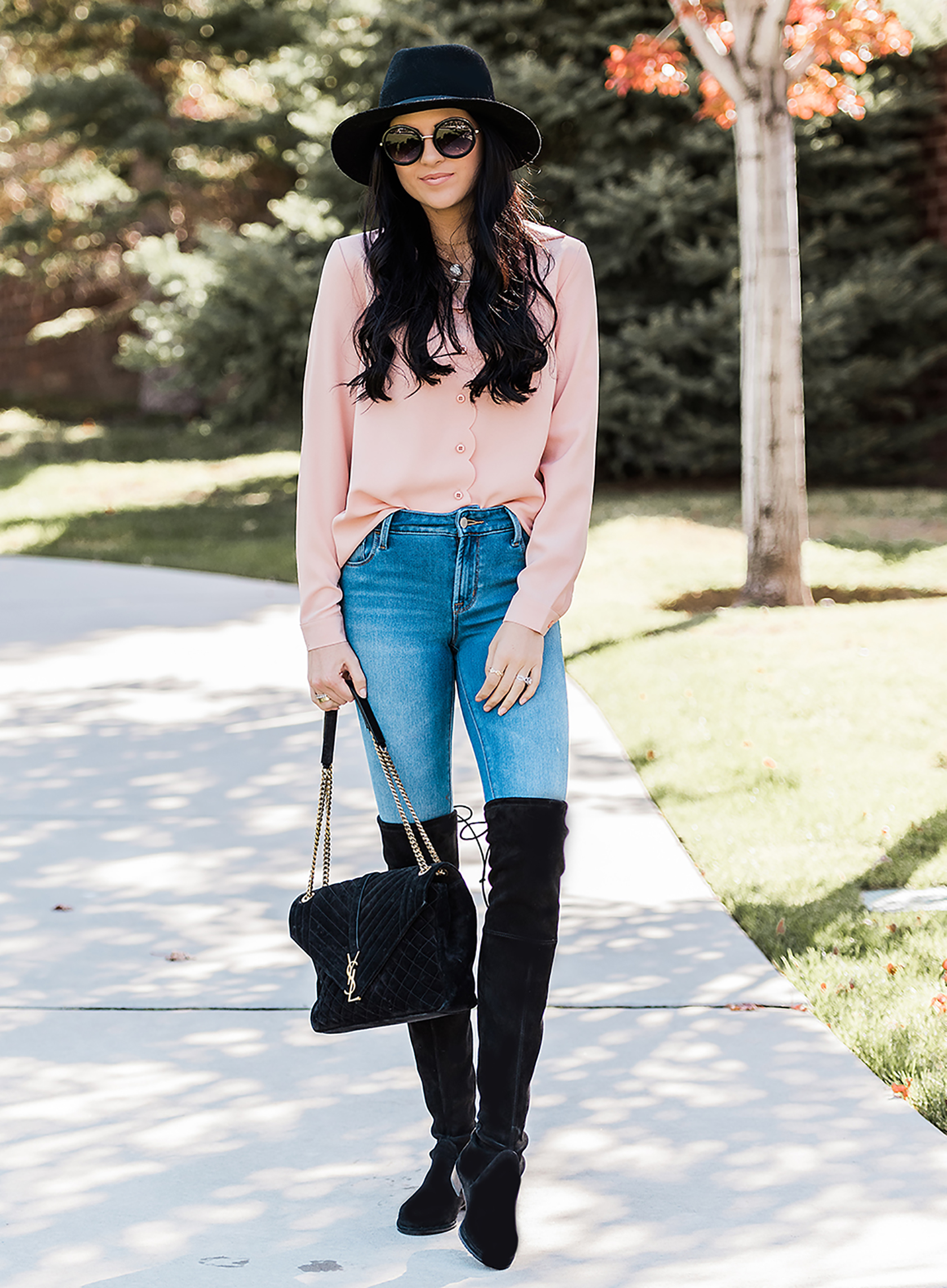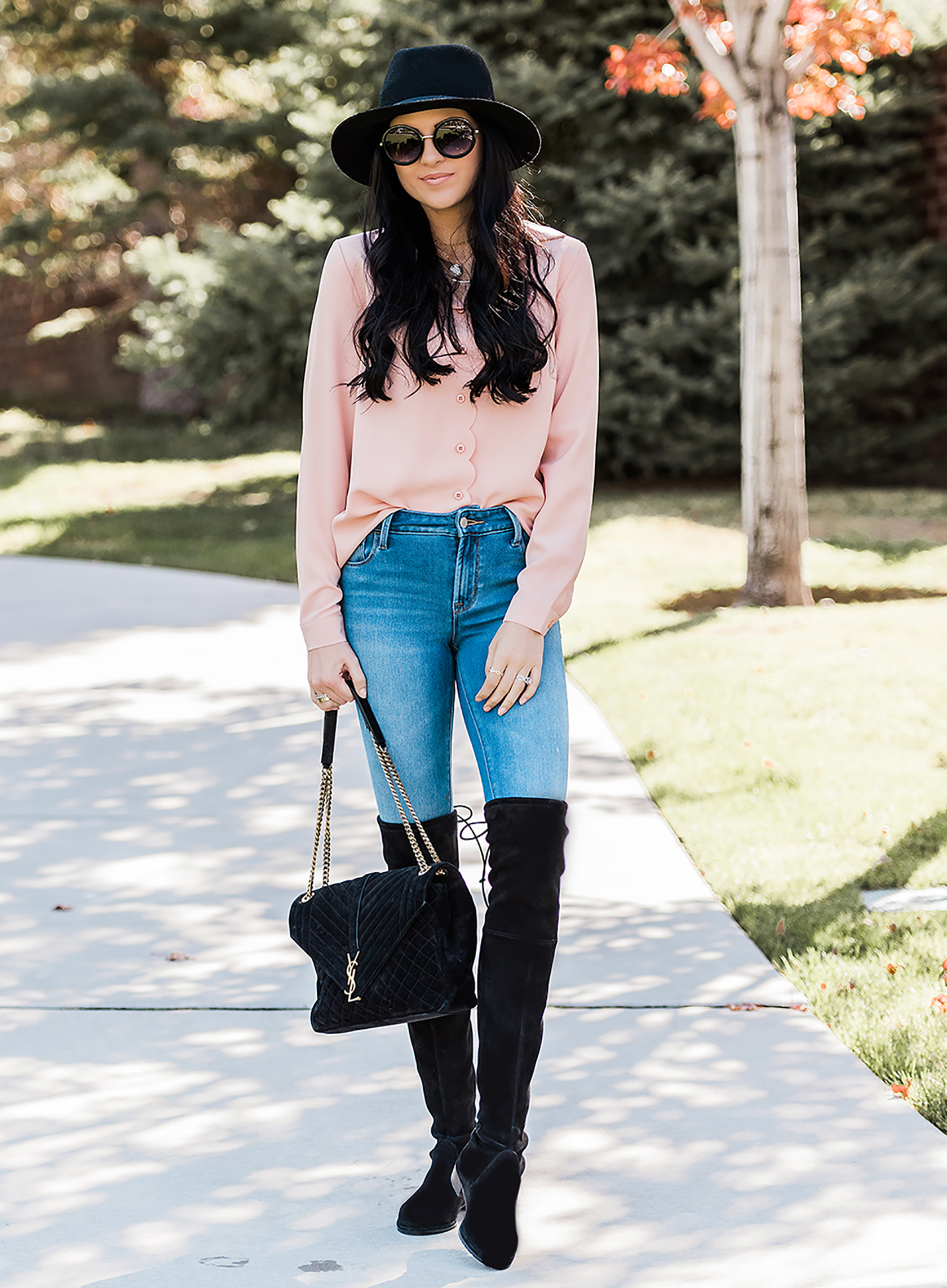 If you want to incorporate pink into your look but aren't sure how to choose a piece, pink outerwear is one of your best bets. Pink outerwear adds an instant pop of color to your outfit without completely overpowering it. Plus, if you feel uncomfortable in your bright pink jacket, all you have to do is take it off without even having to change. You've got nothing to lose.
Start with a neutral base outfit and add pink outerwear on top. A pink-washed denim jacket or a chunky knitted pink cardigan are great choices. Make sure to keep the foundation of your outfit balanced by incorporating different textures and materials into your look.
7. Make it Millennial Pink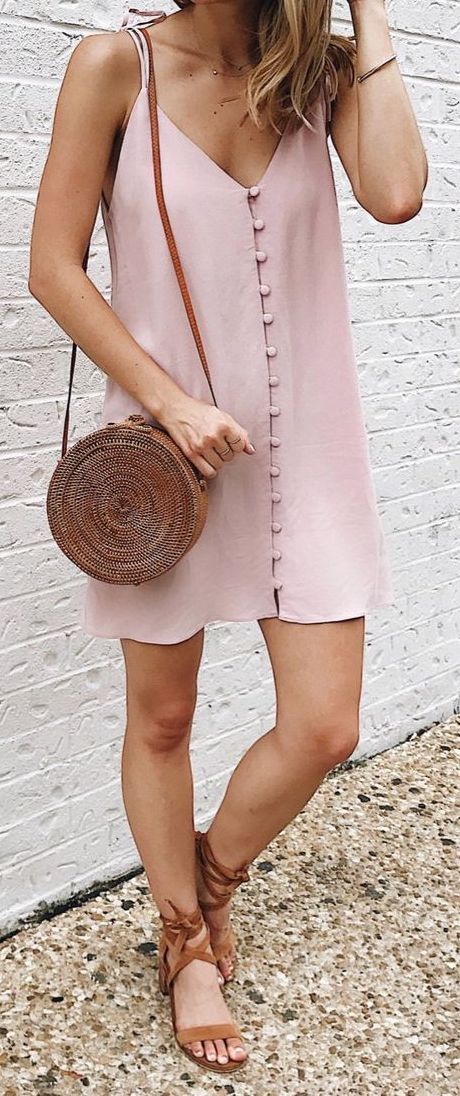 Millennial pink is currently the trendiest shade of pink. It's a peachy shade that's close to rose gold. This shade of pink is very peaceful and never looks immature or over the top. However, unlike other shades of pale pink, millennial pink still has a warm finish. Forgo brighter or bolder shades. Instead, ease into the pink trend in a classy and trendy way with pieces in pale millennial pink.
No woman should ever be afraid to wear pink. All you have to do to rock pink pieces as a part of your wardrobe is educate yourself on how to strategically wear the tricky color. Every woman should learn how to embrace pink for the flattering, eye-catching color it is and how to pull it off successfully in their own stylish looks.