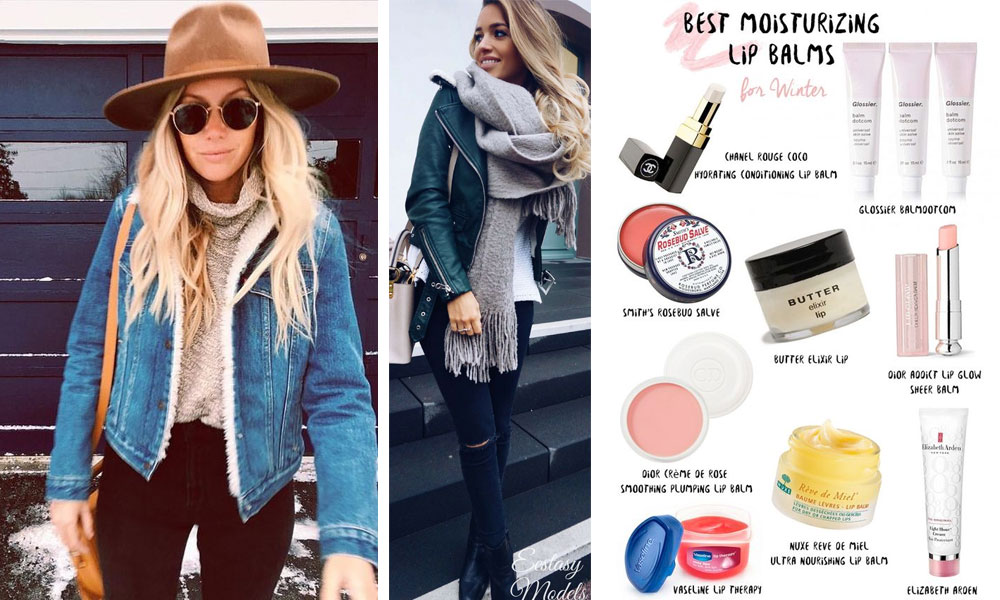 The dead of winter arrives like clockwork every year. There are things to look forward to about the coldest season of the year: cuddling up with hot cocoa and a good book while the rain pounds outside your window, for example. However, the frigid weather that winter brings is not always so romantic. Cold air and stormy skies also come with dry skin, frizzy hair, and limited wardrobe options.

via
If you're a fashion lover who adores the styles that complement warmer weather, it can be difficult to live with the limited, bulky wardrobe options you have in the wintertime. It's also inevitably frustrating to handle the unwanted skin and hair transformations that winter brings. After enduring several freezing winters dressed up like the abominable snowman, you might feel like looking good in extremely cold weather is impossible. However, this is simply not the case. With a bit of ingenuity and flexibility, it's easy to look just as beautiful in the dead of winter as you do in the glowing heat of the summertime.
1. Get Excited About Accessories

Winter wardrobes include plenty of cute accessories that you can't wear when it's warm outside. Embrace thick patterned scarves, furry gloves, and cute, comfy sweaters. Getting excited about winter accessories can help you accept your winter wardrobe more easily and look cuter, too.
2. Be Flexible

In order to look great during the wintertime, you have to accept that your winter beauty routine can't be the same as your summer routine. Be willing to switch up your makeup, hair, and fashion habits as the weather gets colder so that you are able to look your best no matter the weather.
3. Take Moisture Seriously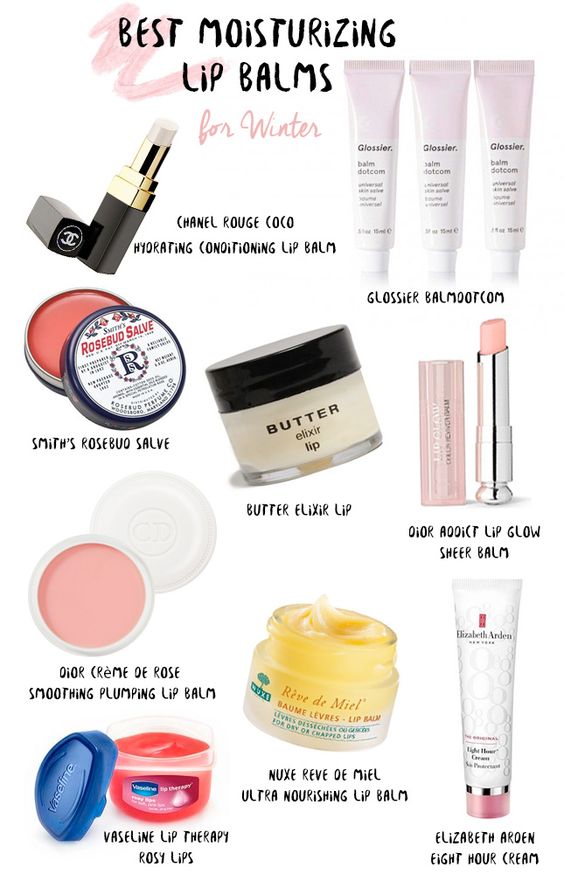 You can't skip your moisturizing routine when it's extremely cold outside. In fact, you need to amp it up. Your hair, skin, and nails all require a little extra hydration every day during the winter.
Invest in a high-quality hand cream to carry with you in your purse and use it several times throughout the day. Treat your hair to a hydrating repair mask at least once per week to keep brittle ends and flakiness far away. Also, use a top-quality moisturizer to hydrate your skin from head to toe after you get out of the shower each morning.
4. Be Creative With Your Hair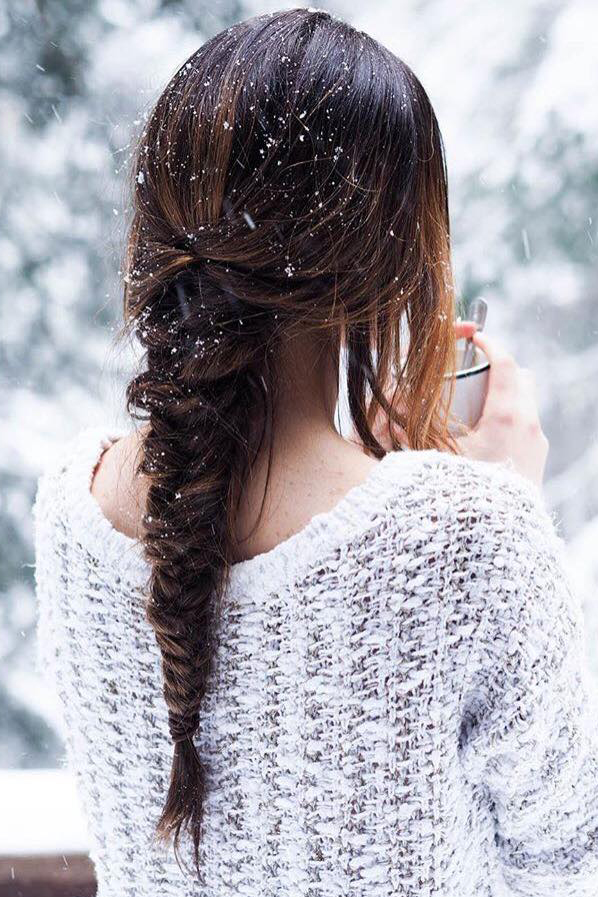 Styling your hair when the weather is harsh requires a fair amount of creativity. Your old faithful styles like flat ironing or curling your hair just don't cut it when it's raining or snowing outside.
This doesn't mean your hair can't look gorgeous when the weather extremely cold, however. Wear your hair in loose braids with a beanie or tuck long hair into a high-collared jacket to keep it tame and looking beautiful all day long.
5. Wear Layers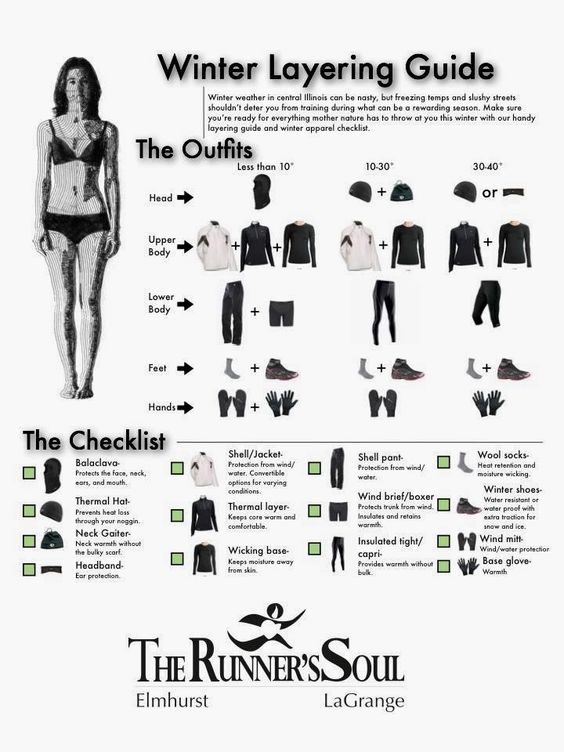 Many women feel like, during the winter season, they have no other option than to look like a shapeless blob in order to stay warm. However, instead of relying on thick, puffy coats for warmth all the time, try wearing several thinner layers at one time instead.
Wearing multiple thin layers can help you stay warm while keeping the shape of your body visible even when it's freezing outside. Try wearing multiple layers of underclothes underneath a turtleneck or long-sleeved dress to look shapely and stylish without getting too cold for comfort.
6. Treat Your Nails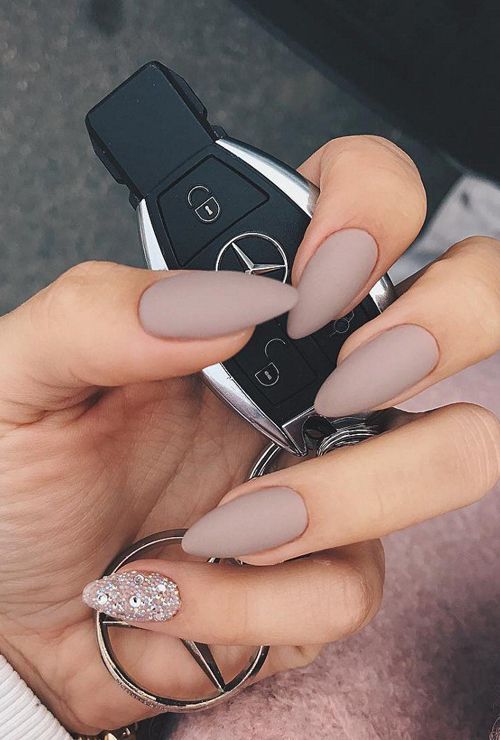 Most people associate mani-pedis with summertime, because that's when your hands and feet are alway going to be showing. However, don't forget your nails during the wintertime. In fact, winter is probably the season when your hands and feet need the most attention.
Cold weather quickly dries out your cuticles and the skin on your hands and feet. Make it a point to get to the nail salon for a mani-pedi at least once a month during the winter to keep your hands and feet looking and feeling gorgeous and hydrated throughout the frigid season.
7. Explore Shoe Options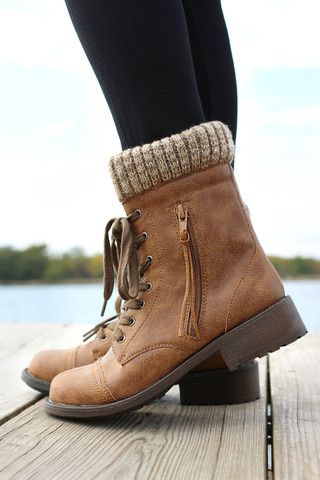 A gorgeous pair of shoes makes any outfit look instantly better. You don't have to confine your shoe collection to rain boots just because it's really cold outside. As the frigid winter season approaches, explore different types of weatherproof shoes. Many brands understand beauty lovers' need to look gorgeous even when it's raining or snowing outside and have created weatherproof shoes that don't look anything like rain boots.
Weatherproof shoes comes in all shapes and sizes. You can easily find flats, booties, and sleek boots that are resistant to any kind of damage from rain, sleet, snow, or other harsh weather. Having a variety of different shoe options to pair with your outfits automatically adds excitement to your winter wardrobe.
Retrieving your scarves from their hiding place in the back of your closet when the first cold day of the year hits might be exciting, but freezing weather gets frustrating and tiresome very easily for many beauty and fashion lovers. With the tips in this post, however, you can learn to embrace the winter season and its beauty choices while feeling confident and gorgeous.