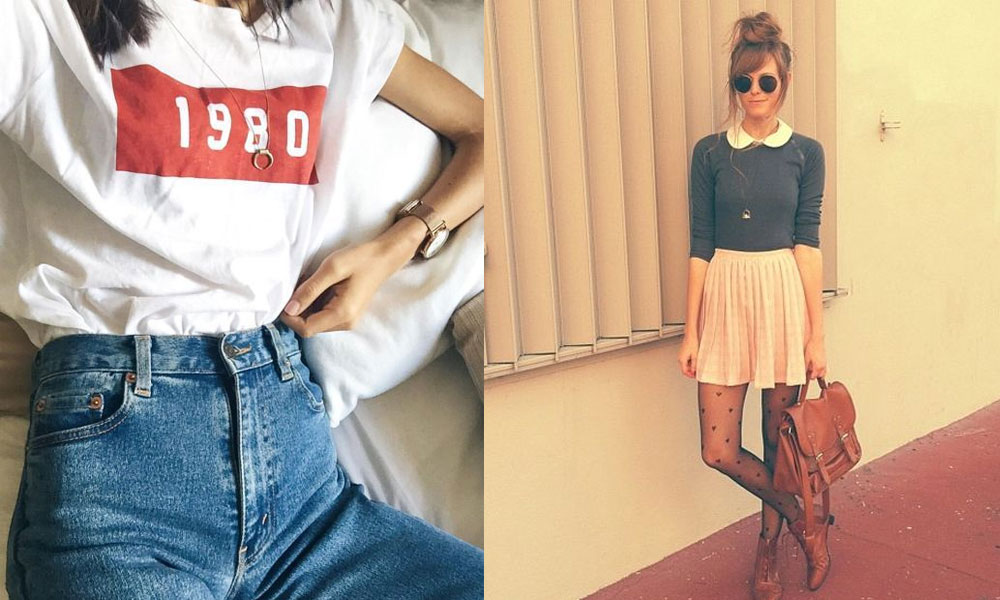 Vintage clothing can help create some of the cutest, most stylish and unique looks. The classy, elegant style of vintage wear is obvious when you see these past-inspired looks in magazines or on celebrities or Instagram models. The reality is often glaringly different when you try to style a trendy vintage look yourself.
Creating a look that incorporates vintage pieces but still fits in with current trends can be extremely difficult. Too often, sporting an outfit full of vintage pieces makes you look like you're wearing a costume or like you've just returned from raiding your grandmother's closet. Merging the past and present to create trendy, modern-looking outfits with vintage pieces is no simple task. However, it's also nowhere near impossible. Pulling together a trendy vintage look is an art that shouldn't be reserved for models who devote their lives to fashion or A-list celebs with a wealth of funds and personal stylists at their disposal. You can create your own winning vintage looks like a pro just by abiding by a few simple do's and dont's of vintage fashion.
1. Be Authentic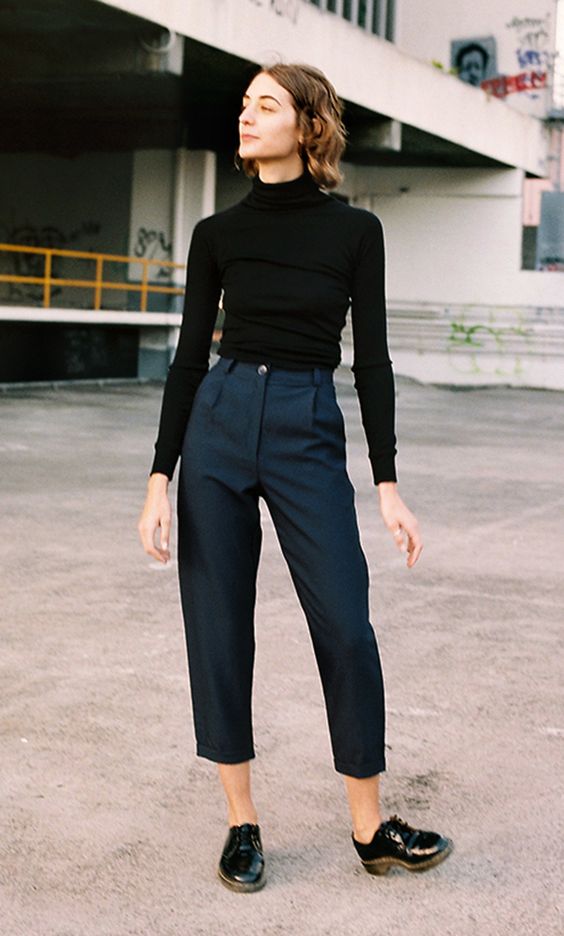 If you're going to create a trendy vintage look, make sure that the pieces you choose are actually vintage. Inauthentic vintage outfits stand out instantly, and not in a good way. Many people turn to inauthentic vintage pieces because they think that they can't afford real vintage pieces. Contrary to popular belief, you don't actually have to spend a fortune to get your hands on genuine vintage clothing.
Check online resale platforms like eBay, Etsy, and Shopify to find real vintage pieces at very reasonable prices. Of course, nothing can beat thrift stores when it comes to finding affordable vintage clothing. While it can be tiring to sift through hundreds of old pieces to find a gem, the thrifting process is well worth it when you succeed in finding authentic, irreplaceable vintage pieces sold at a fraction of their value.
2. Add Some Modernity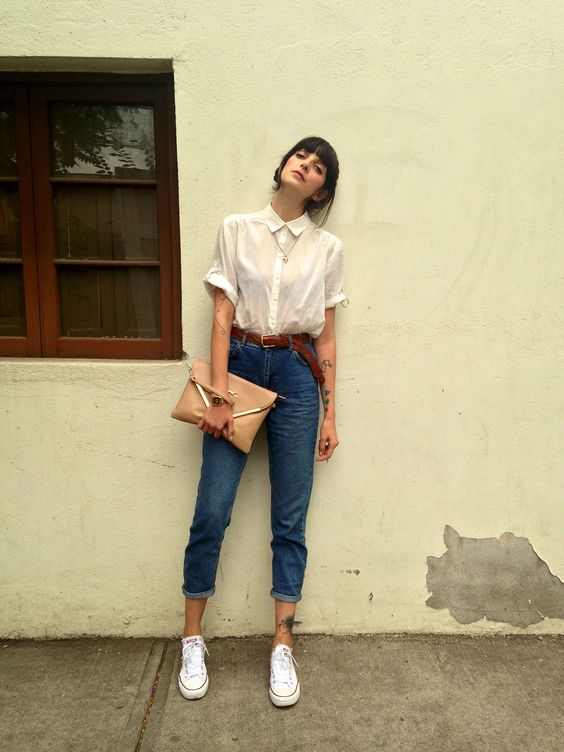 Sprinkling your vintage look with subtle modern touches helps give your outfit a contemporary finish and prevents it from coming across as outdated.
Make one or two vintage pieces the focal point of your look. Then, add in modern accessories like a contemporary black handbag or a pair of in-style sunglasses to create a streamlined outfit that looks timelessly trendy.
3. Wear Vintage Versions of Current Trends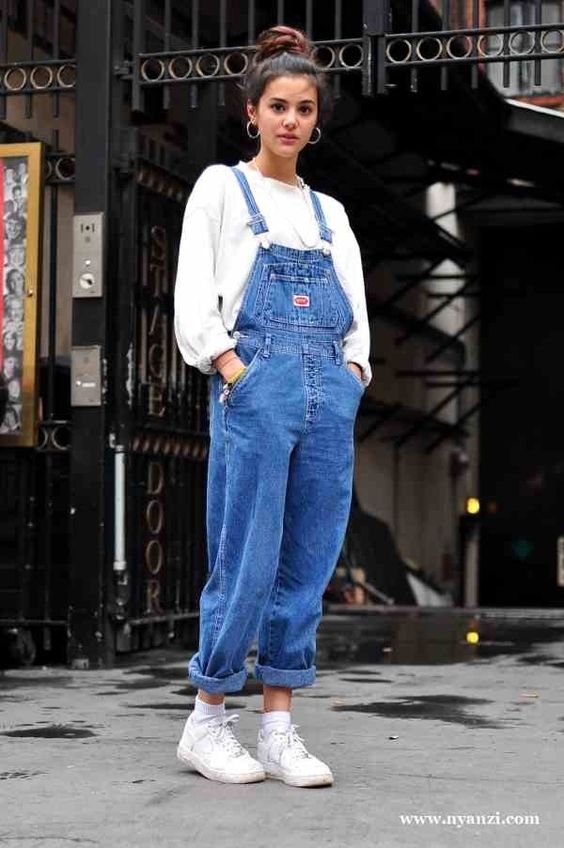 Fashion is cyclical, and many pieces that were in style decades ago have come back into fashion. When this happens, modern brands start selling contemporary versions of pieces that were originally trendy twenty or thirty years ago.
Put a twist on these recycled trends by hunting down original versions of pieces that have faded out of fashion and then come back into style. Mesh tops from the 1940s, mom jeans from the '80s, and bright striped turtlenecks from the 90s are prime examples.
4. Keep Your Hair and Makeup Modern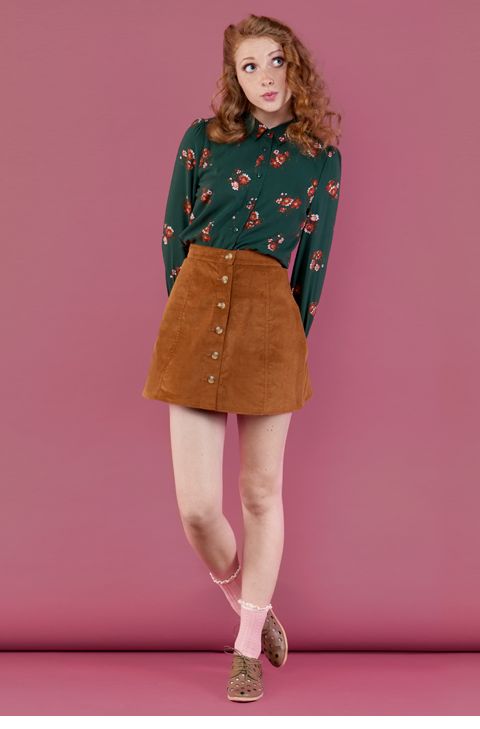 via
One of the mistakes many women make when styling vintage wear is getting too committed to the authenticity of their look. Just because you're wearing a dress from the 1950s doesn't mean you actually exist in the 1950s. Trying to copy a look from a past decade from head to toe puts you at risk of creating the costume-y finish you desperately want to avoid.
When you wear vintage pieces, style your hair and makeup in a modern way. Keep your makeup simple and wear your hair down and styled or in a basic bun or ponytail. Avoid hairstyles and makeup looks that look modern on their own but can create an outdated finish when paired with vintage wear. Save your bright red lipstick, neat curls, and detailed updos for days when you're wearing clothing made within the last ten years.
5. Don't Stay in One Decade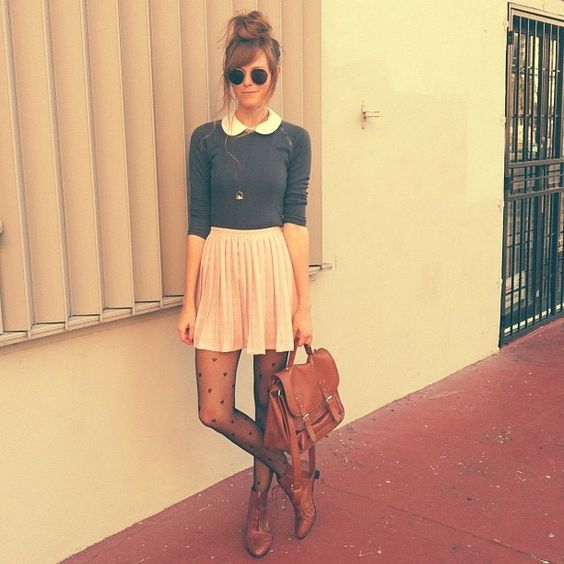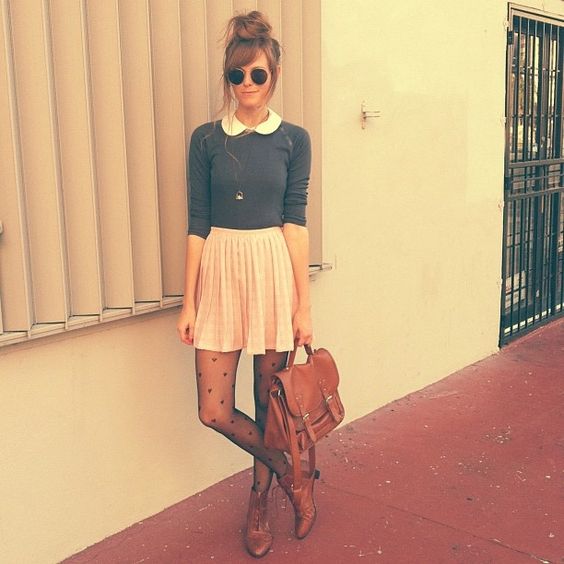 To avoid looking like you're dressing up as a woman from a certain era, try mixing and matching vintage pieces from completely different decades. Stock up on complementary separates that represent the classic style of their era of origin and try pairing these pieces together in one cohesive look.
Looks that incorporate multiple separates from different decades can end up looking overwhelming. Prevent a crowded, mismatched look by styling your look around two or three subtle vintage pieces with different decades of origin.
6. Show More Skin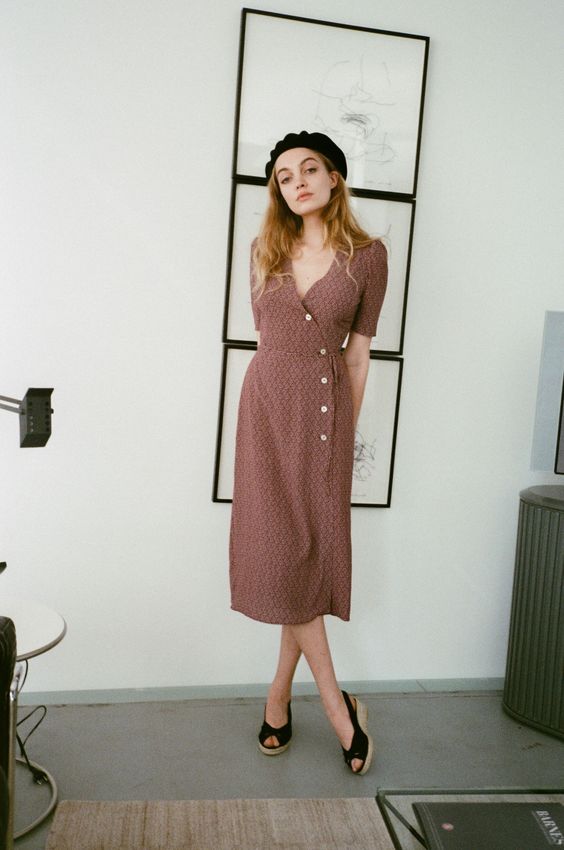 If you want to add a unique, starkly modern twist to a vintage look, wear vintage pieces in a more revealing way. Obviously, modesty standards were much higher in decades past. In the 1940s, showing an amount of skin that would be perfectly normal in today's society would have been cause for alarm.
Women's vintage wear was designed to conform to the expectations of modesty of the time, but that doesn't mean you have to style these pieces the same way. For example, a woman in the 1960s would have worn a classic button-down V-neck sweater over a collared shirt with a high neckline. Modernize this style by rocking this sweater style by itself to show off your cleavage and collarbones. Styling vintage pieces in a more scandalous way than they would have been originally worn in their own time emphasizes the modernity of your look and helps it fit more easily into contemporary fashion.
7. Keep it Simple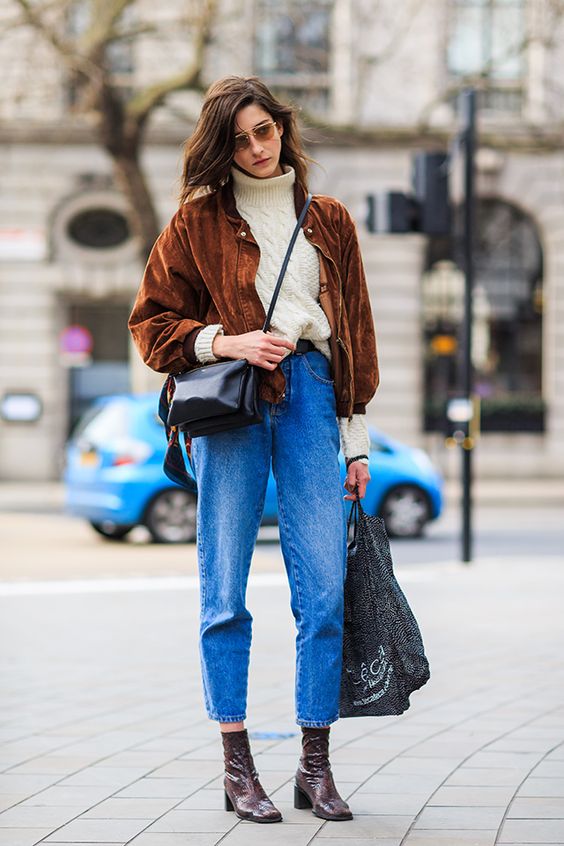 To prevent your vintage look from coming across as a bad costume months away from Halloween, keep your outfit as simple as possible. Vintage outfits that are too complicated or  stick out like a sore thumb. As a general rule, less is usually more when it comes to vintage outfits.
A single quality vintage piece should be able to act as the focal point of your outfit all by itself. Don't muddle your look by trying to weave in too many separate pieces, even if they technically match or complement one another. Instead, choose one or two vintage pieces to take center stage and supplement these with neutral, basic pieces that easily fade into the background.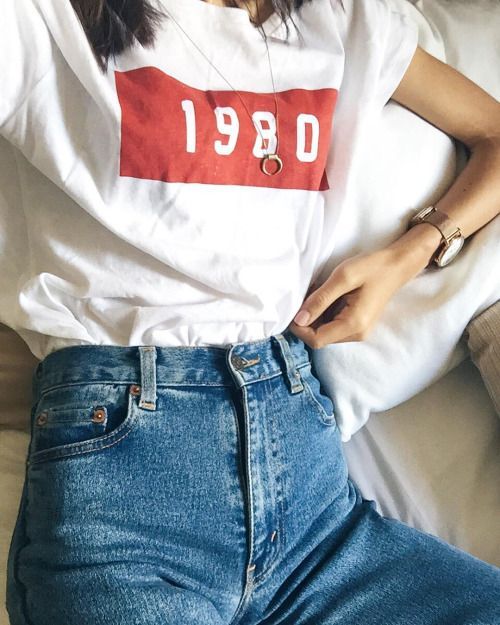 Styling vintage outfits in a way that comes off as trendy and doesn't contradict contemporary fashion rules is undeniably tricky. If you want to look effortlessly trendy in vintage wear, use the guidelines in this post to create fashionable throwback looks that don't appear costume-y or outdated.