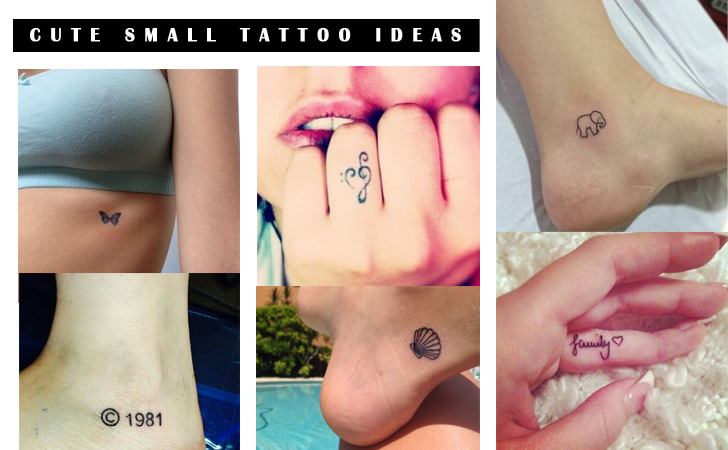 Tattoos can be pretty scary, depending on what you want and where you want to get it. That's why getting a small tattoo is a great option. Another perk of getting a small tattoo is the ability to cover it up if you work somewhere that doesn't allow large or extremely visible tattoos. Plus if you have an extremely low pain tolerance, getting a small tattoo definitely isn't going to hurt as bad as getting a regular tattoo. One problem is trying to find a small tattoo that you love so check out these ideas for cute small tattoos.
1. Small Dreamcatcher Tattoo for girls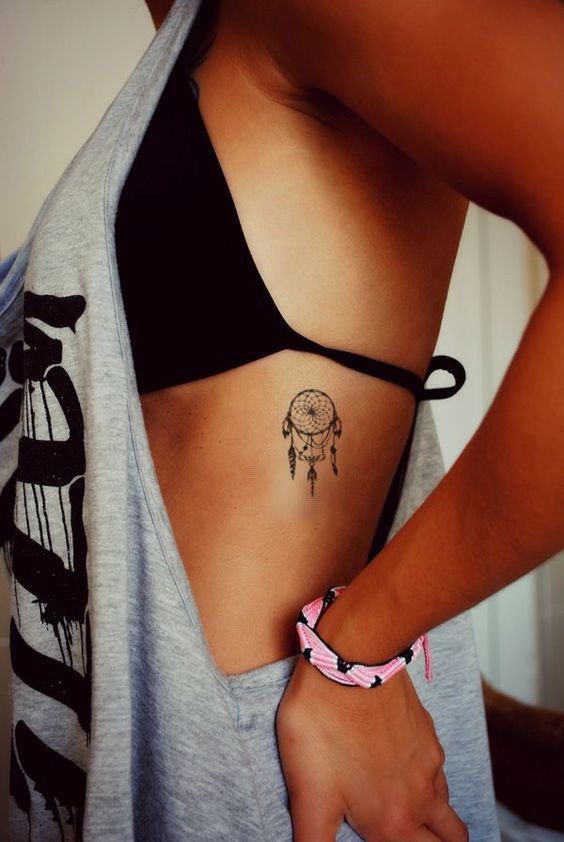 Dreamcatchers are a great idea for a small tattoo because you can go a lot of different ways with it. You can choose different colors and styles, whatever you want. The possibilities are endless!
2. Small Space Tattoos – Girly tiny small tattoo designs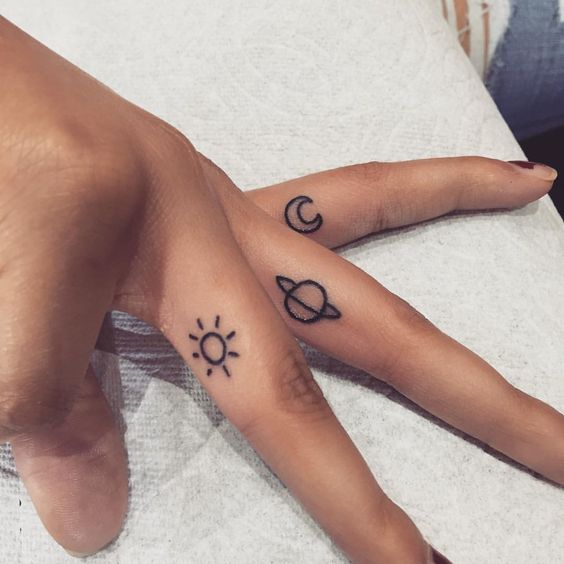 Finger tattoos are becoming increasing trendy because they're easy to cover up and are a good way to be subtle with your tattoos. These different space-themed tattoos are extremely simple but could hold far more meaning despite their size and style.
3. Small Birth Year Tattoo – small foot tattoo idea
This is a fun and quirky idea if you're looking for a small tattoo. Adding the copyright with your birth year is funny and will definitely be unique because who else would even think of that?
4. Small Music Lover Tattoo – cute tiny tattoo
If you're a person, chances are you like music and this small tattoo could show that. Getting music notes tattooed on you would be a great addition for a music teacher, someone in a band or just someone who likes the look. You could really get any type of music note done as well.
5. Small Butterfly Tattoo
Cliche, but still a good small tattoo. Girls have been getting butterfly tattoos since the dawn of time, but that doesn't make it any less of a good idea. A butterfly as a small tattoo could be a way to add color to your tattoo without going overboard.
6. Small Seashell Tattoo
I'll be honest here…I've never seen a tattoo like this and I love it. A seashell tattoo is extremely unique and a fun way to show off your love for the beach or the ocean. Plus laying by the pool would be a great way to show it off.
7. Small Bow Tattoo
Bow tattoos are a feminine and girly choice if you're looking for something in that style. You can really customize a bow to look like whatever you want and add your favorite colors if you want.
8. Small Snowflake Tattoo
You can't get any more unique than a snowflake tattoo. Snowflakes can symbolize a lot of things or if you're just looking for something different that doesn't really draw that much attention.
9. Small Elephant Tattoo
An elephant tattoo is an adorable choice especially if they're your favorite animal. Seeing a small elephant is cute because they're such a large animal and considering how small the tattoo is, it could end up being extremely detailed without a huge display.
10. Small Pawprint Tattoo
Here's another small animal tattoo if you're looking for that style. This one could be great if you're looking for something to get over the loss of a pet. It's a way to keep your pet with you and a really cute tattoo as well.
11. Small Skull Tattoo
This small tattoo is definitely out of the box. It's a tough but girly tattoo because you have the skull and then the eyes are hearts. That small detail will give your tattoo a more feminine look while still looking like a badass.
12. Small Family Tattoo
This tattoo is a great way to showcase your love for your family. You could use one of your family member's signature to create the word family and the little heart at the end is the perfect accent.
13. Small Heart Tattoo
This is another cliche option, but it doesn't make it any less of a cute idea. Getting a small heart tattoo can honestly symbolize anything and could even be changed by adding white ink to make it look a little different.
14. Small Gun Tattoo
This tattoo is another badass option if you want something edgy. Getting a small gun tattoo makes you look a little more dangerous and could symbolize anything you wanted. Guns are also pretty delicate and detailed weapons so getting a tattoo of one would be a great way to incorporate a lot of detail into your tattoo.
15. Small Cross Tattoo
I saved the best and arguably the most tattooed symbol for last. Crosses are extremely popular either due to religious reasons or just for the look. Having it tattooed on your finger allows it to be hidden easily by a ring or can be shown off depending on where you work or what you're allowed to have. Even though this tattoo is really simple, it can mean a lot.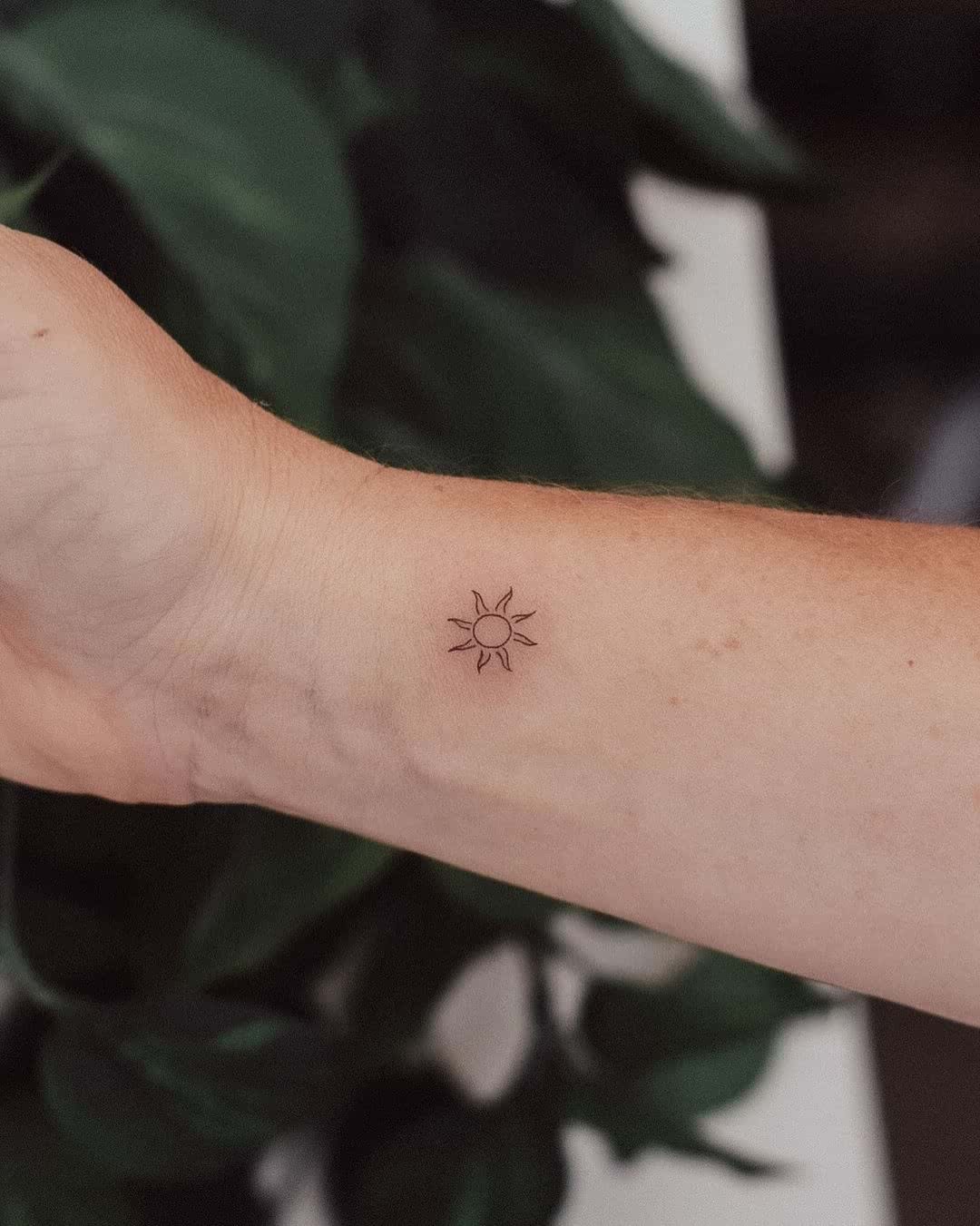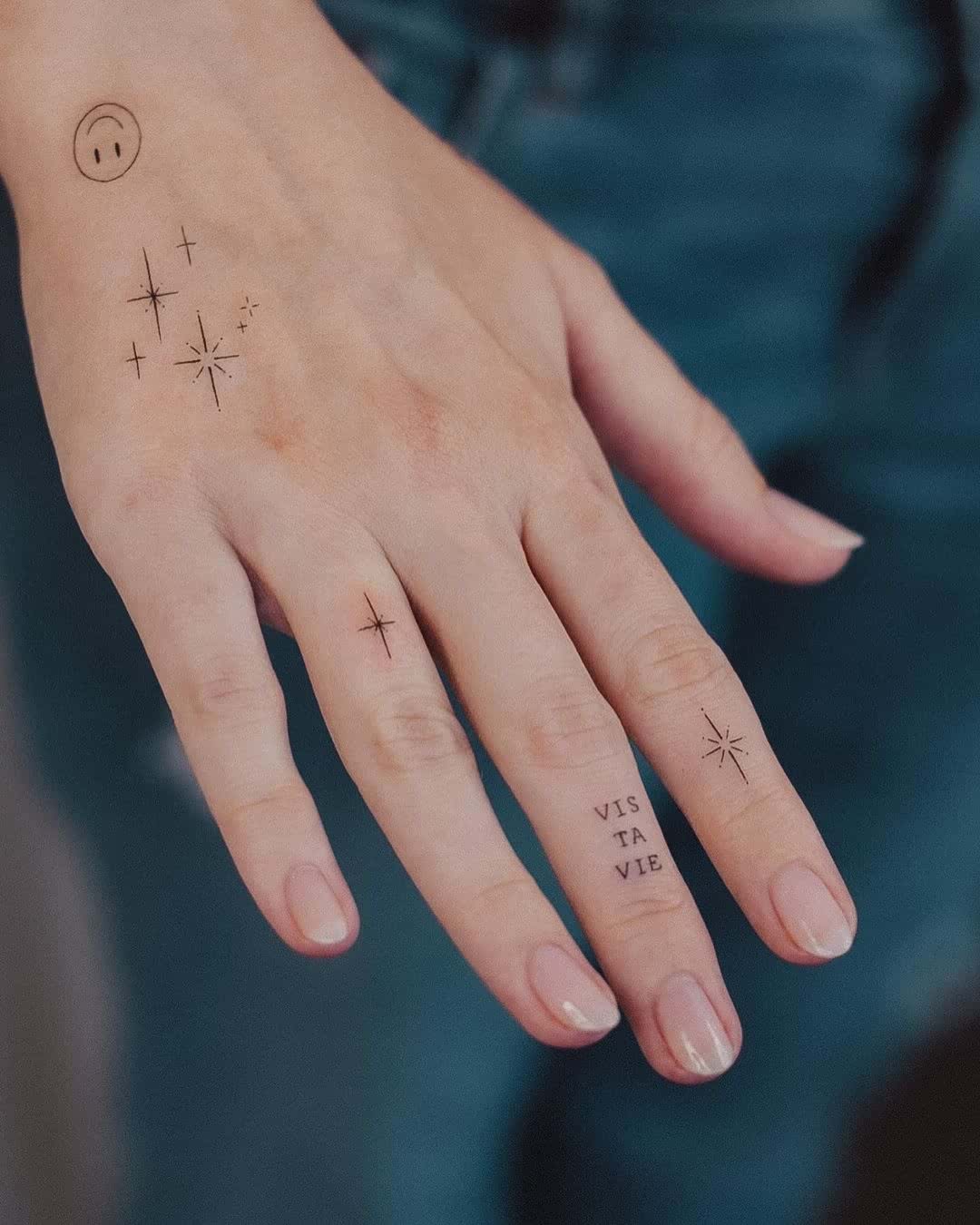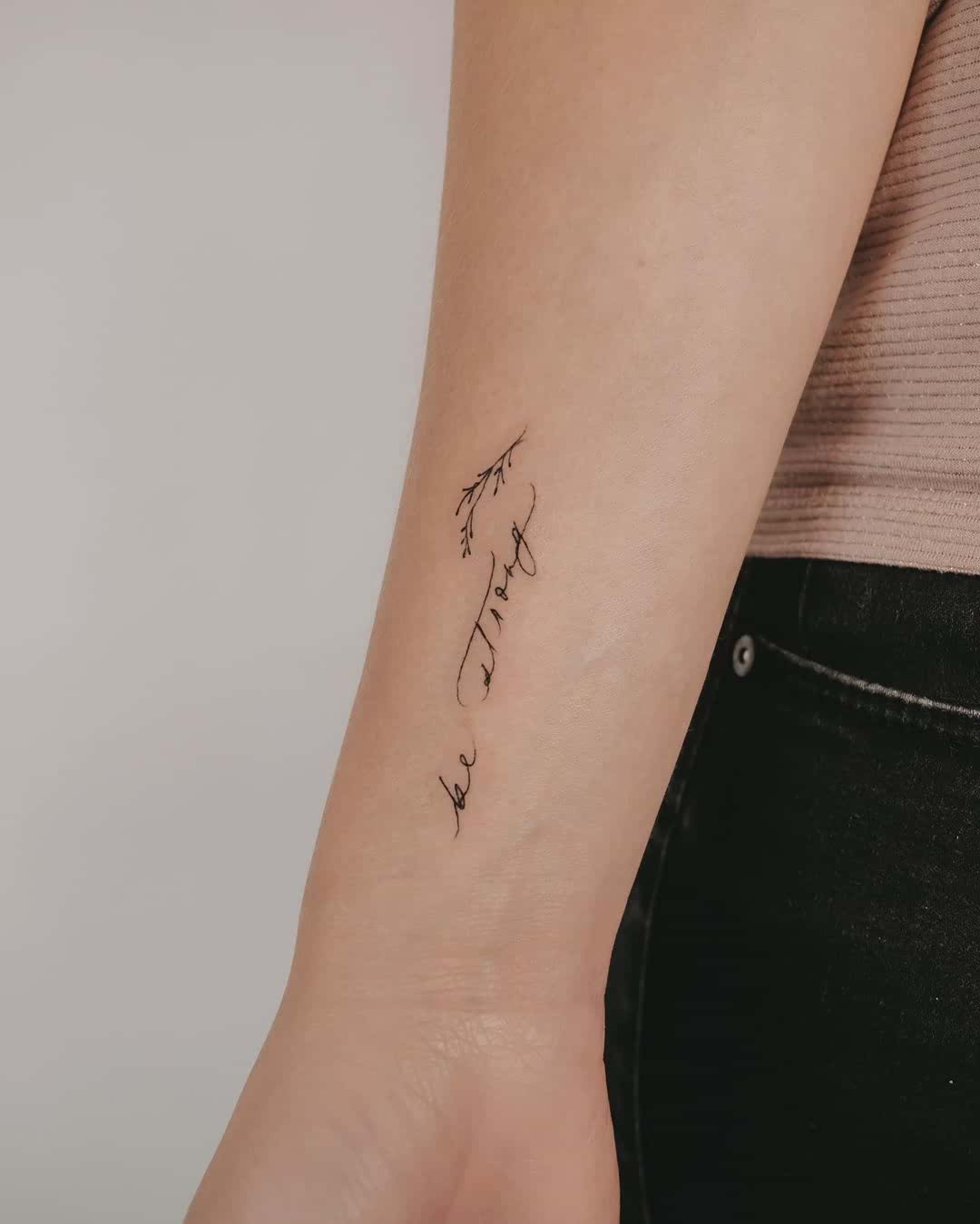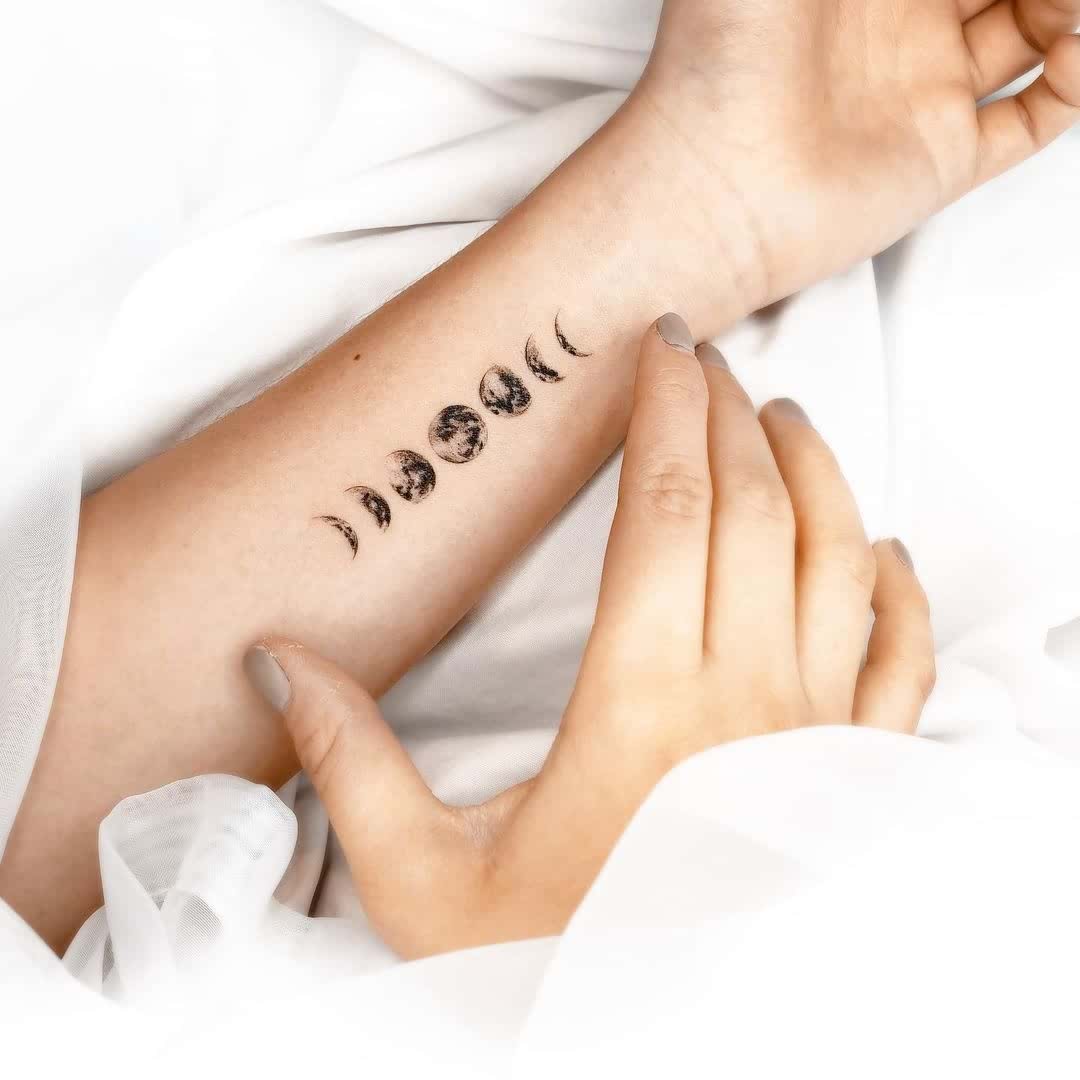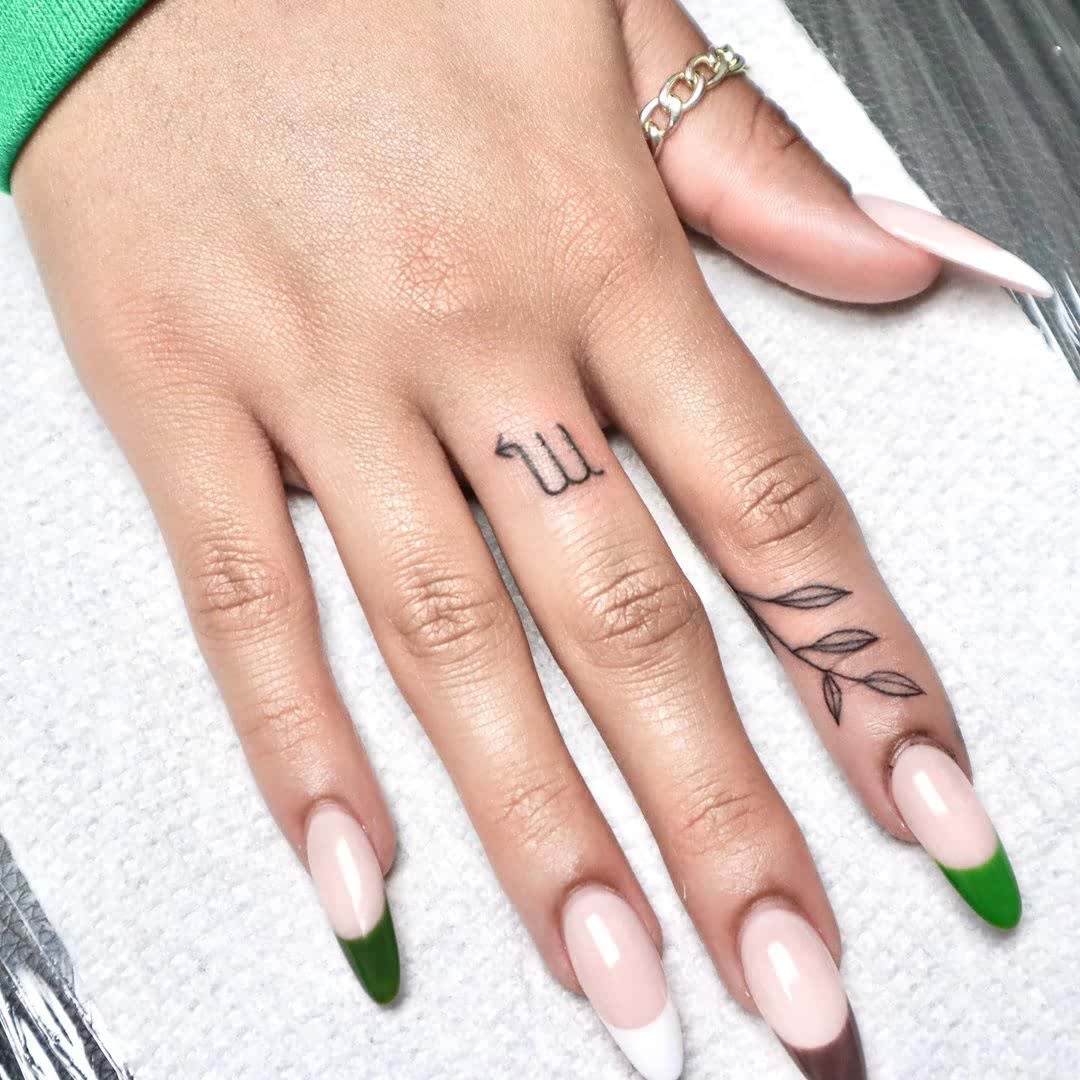 Subscribe Her Style Code to get more latest new fashion trends and beauty tips!