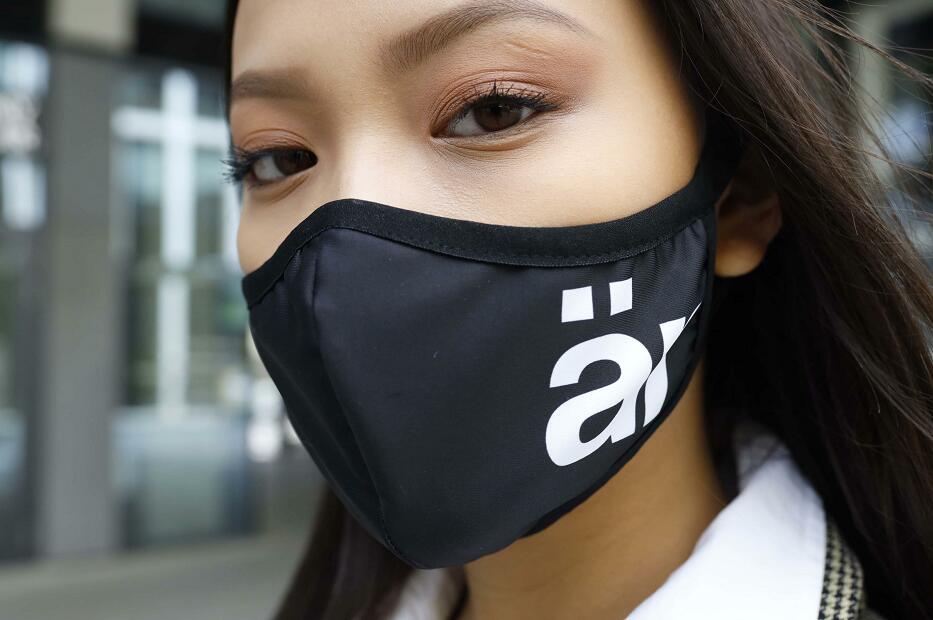 Have you heard about är Face Mask? And how many types of masks have you tried so far? Face masks recently became normalized in our everyday lives, and since we wear them so close to our airways, it is good to know through what you are breathing. So what is är Face Mask, and what benefits does it bring? Read on to find out more.
What are the innovations?
combination of modern design and cutting-edge technology
an antiviral, self-cleaning treatment
water-repellent fabric
nanotechnology filters
är also takes pride in its production, as all products are entirely manufactured and designed in Europe. Their aim is to create a first-class face mask that meets the highest protection standards while remaining accessible to the common public.
Design
Sleek-looking textile with a minimalistic logo print gives är Face Mask a modern and expensive look. The fabric is firm yet easy to breathe through. It also doesn't keep excessive humidity, thanks to a hydrophobic treatment Eco Acqua Zero. Eco Acqua Zero prevents tiny drops of water from absorbing. It removes humidity from the inside of the mask by transporting excessive water to the surface, where it evaporates. This treatment protects you against aerosols, which are released during sneezing, coughing, or conversation.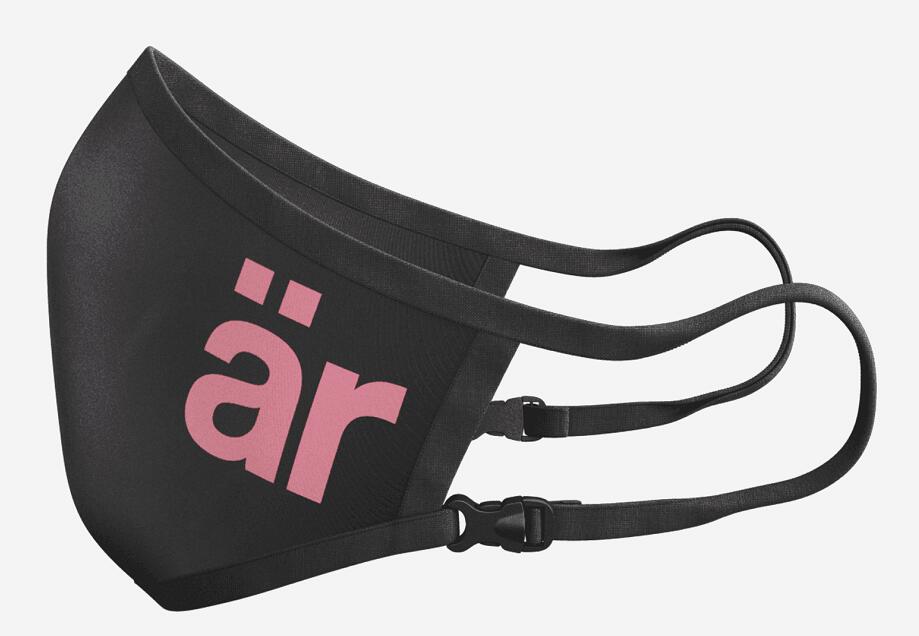 är currently offers seven different colors in four sizes, of which one is for children. Masks are easy to adapt to your individual needs, as they have adjustable earloops on each side and a nose bridge wire to seal your mask well. You can also choose if you want it with an exhalation valve for more breathability or if you prefer just a simple one without a valve instead.
For even higher protection, är offers self-cleaning gloves too. They are made in the same colors as masks so that you can match them like a set.
Fashionable appearance doesn't have to detract from qualities.
So many different varieties of protective equipment appeared on the market since the pandemic started. We've seen numbers of people crafting homemade cloth masks or companies selling disposable or non-disposable face masks of numerous designs. It is often recommended or even required by the government to use a particular type of protection. These are usually medical masks or respirators with at least FFP2,  KN95, or N95 filtration efficiency.
Regular cloth masks are more flexible when it comes to design. Their protection level is, however, lower. On the other hand, medical masks and respirators don't usually reach fashionable looks (naturally, they are made for very practical use.) Yet, är wants to beat stereotypes and bring to the world the first designer protective equipment that meets the highest standards at the same time.
The combination of cutting-edge technologies with a modern design creates a first-rate, top-notch face mask.
Nano-technology filtration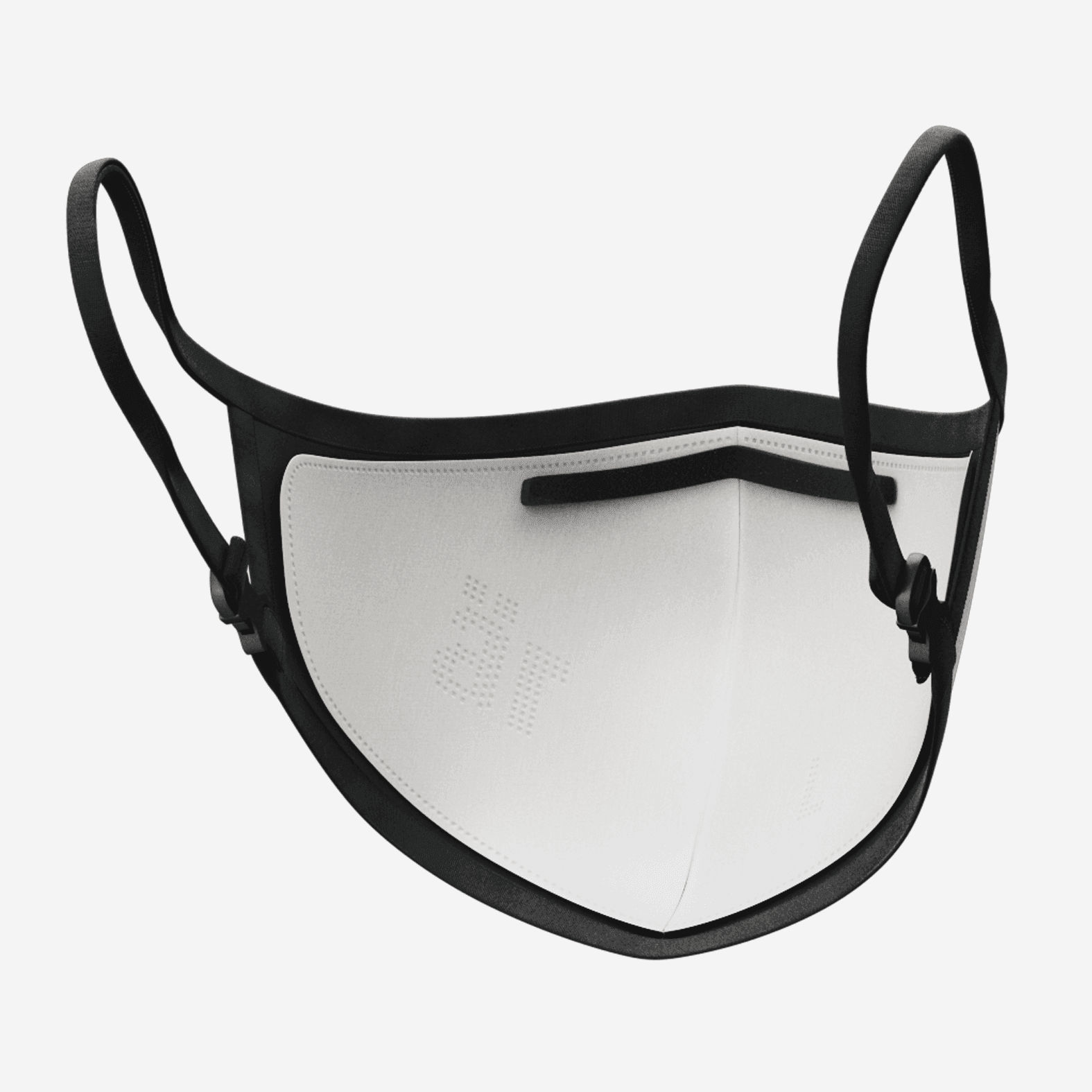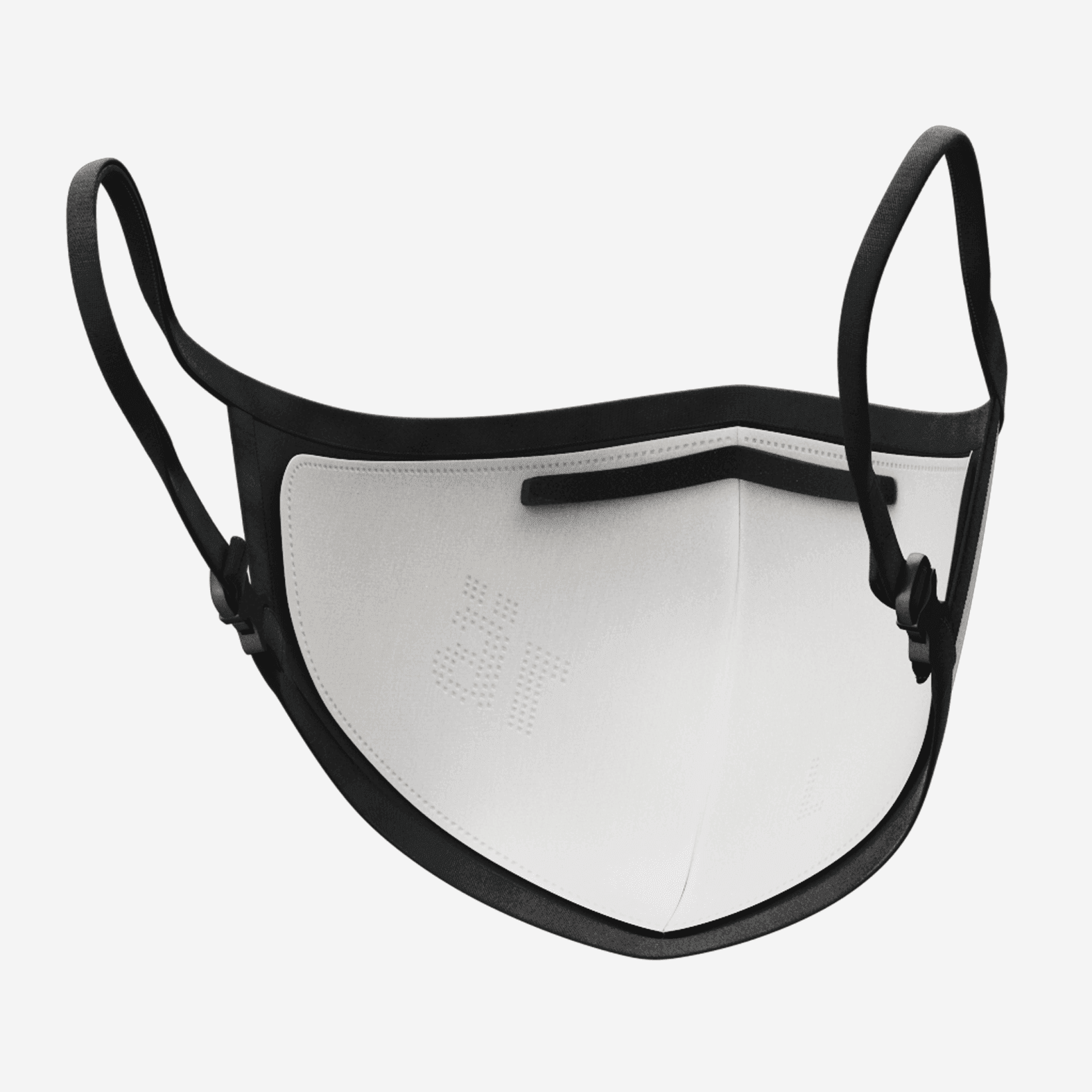 är uses nano-filtration technology to block pollutants typically found in the air. The filtration effect of är Nano Filters is equal to the FFP2 class as these filters can block up to almost 99,8% of pollutants, bacterias, and viruses. Microbiology testing laboratory Nelson Labs appraised these results, and all certifications can be seen in the FAQ part of är's website.
But how is nano-technology so popular?
Nano filters are very soft and breathable. A single nanofiber is so small that it is invisible to the naked eye. Only one gram is enough to wind around Earth's Equator. The average thickness of nanofibres ranges between 100nm to 500nm. For comparison, that is 1000times thinner than a human hair! The pores of nano filters are small enough to block contaminants but still porous enough to be comfortable.
Easy Maintenance
Self-cleaning technology allows the mask to sterilize its surface from viruses on its own and within 2 hours. är uses innovative treatment ViralOff® made by Swedish company Polygiene®. It is scientifically proven that it reduces the presence of viruses by 99%. And how does it work?
No additional water is needed. This mask's maintenance is as easy as pie, as it doesn't require to be washed daily. It's a snap, sustainable, and revolutionary. All you need to do is place the mask in a dry and sterile environment with no sun rays access. An antiviral treatment will then do its work. To achieve such conditions, är recommends using a reclosable packaging that comes with it.
Who can benefit from är Face Mask?
är Face Mask is created to be accessible to common public. It is perfect for everyday wear, especially in urban areas, where the air pollution is higher. Thanks to its minimalistic design, you can easily match it to any outfit, from business wear to casual wear.
More options
är also offers respirators, perfect for people who want extra breathability or just want to try something new! är Respirators holds FFP2 certifications while having a significantly stylish design. This makes them the first designer FFP2 respirators. Click here to find out more.
Conclusion
är combines fashion with pro-quality standards. Beating stereotypes about the basic looks of protective equipment, they give us a solution to have good-looking protection that we can trust. Self-cleaning treatment doesn't preserve viruses on its surface, while Eco Acqua Zero reduces excessive humidity and protects from aerosols. Nano filters are lighter and more breathable, but they can still block up to 99,8% of viruses, bacterias, and other airborne pollutants. Thanks to the innovative technologies that company är uses, their products are top-notch and unique.