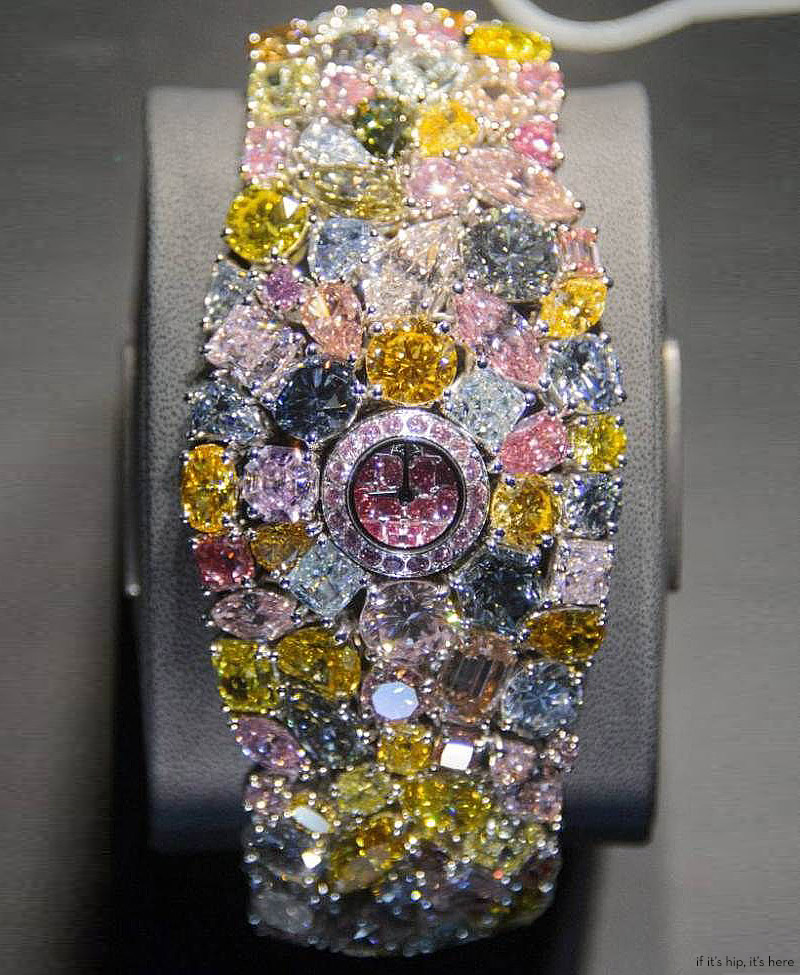 Top 15 Watches Worn by the Very Rich & Famous!
With so many ways to find out the time, including your desktop, laptop, tablet or smartphone, you would think the value of the wristwatch would have dropped through the floor! However, as accessories, pieces of jewelry and in particular, as a way to show-off your enormous wealth, wristwatches are still incredibly popular. Some have extra value for their history and as a unique antique and others for the number of expensive jewels added as decoration. So if you'd like to see what the rich and famous are wearing, read on:
Graff Diamonds Hallucination watch – $55 Million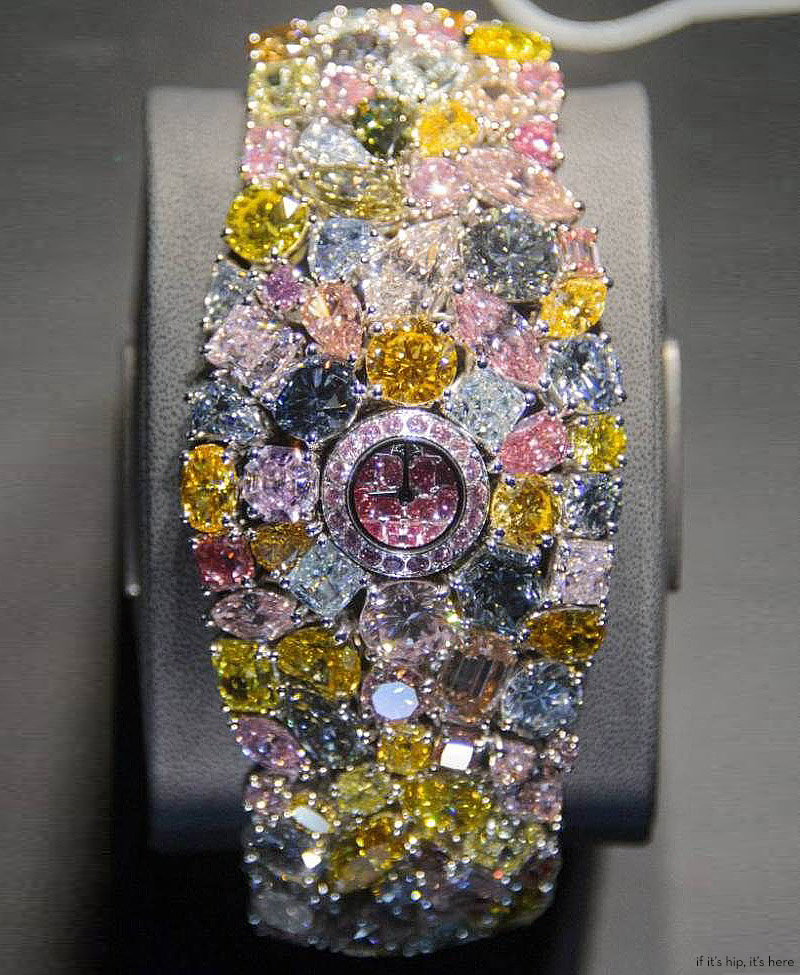 This gaudy ladies' watch would look terrific with a little black dress at a cocktail party! But otherwise, you'd have to be careful what colored clothes you wore with it. The Hallucination watch has a multicolor theme hinting at the psychedelic drug LSD. And it was debuted at the 2014 Baselworld Jewelry Fair. It's an exceptional piece of artistry with more than 110 carats of gorgeous colored diamonds set on a platinum bracelet.
Graff Diamonds The Fascination watch- $40 Million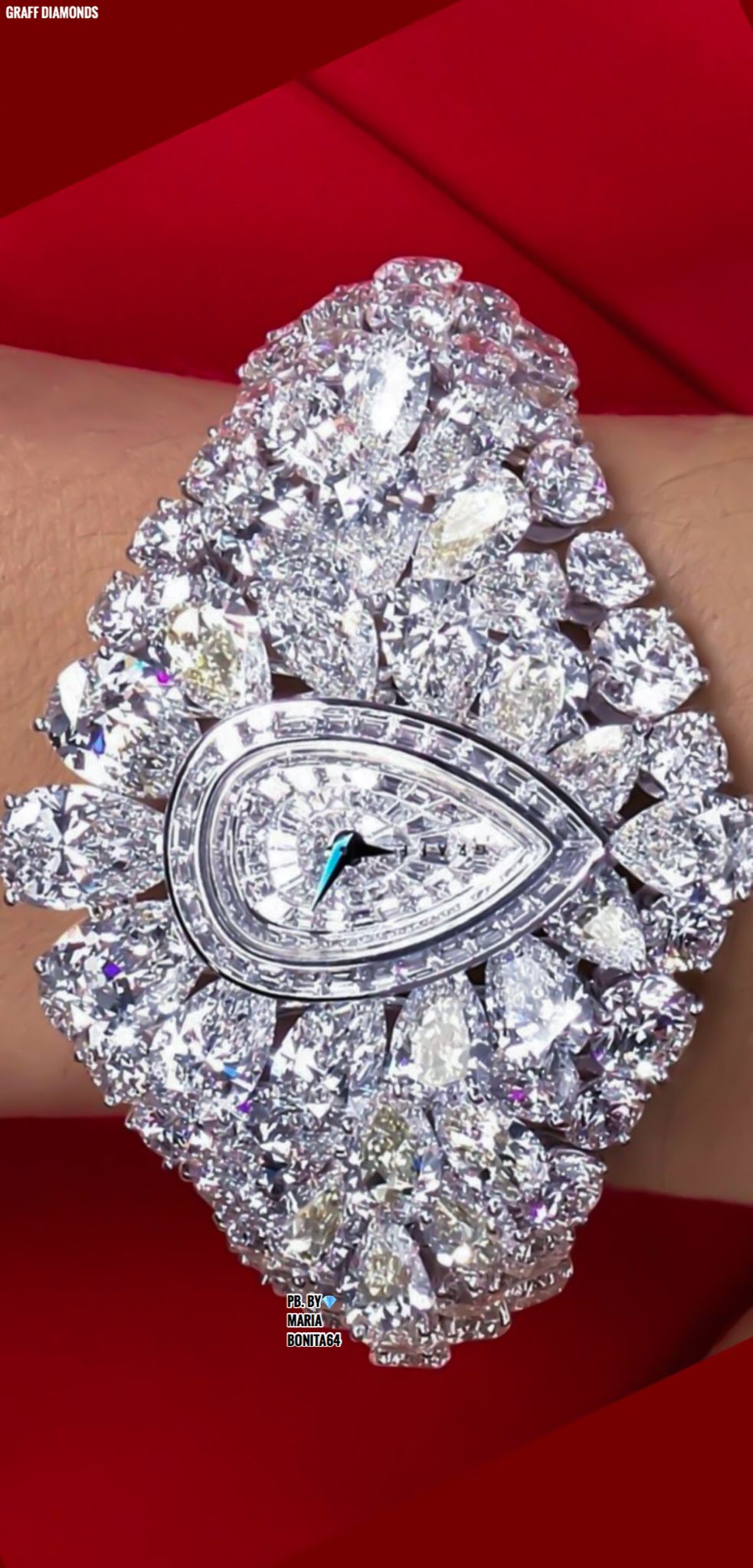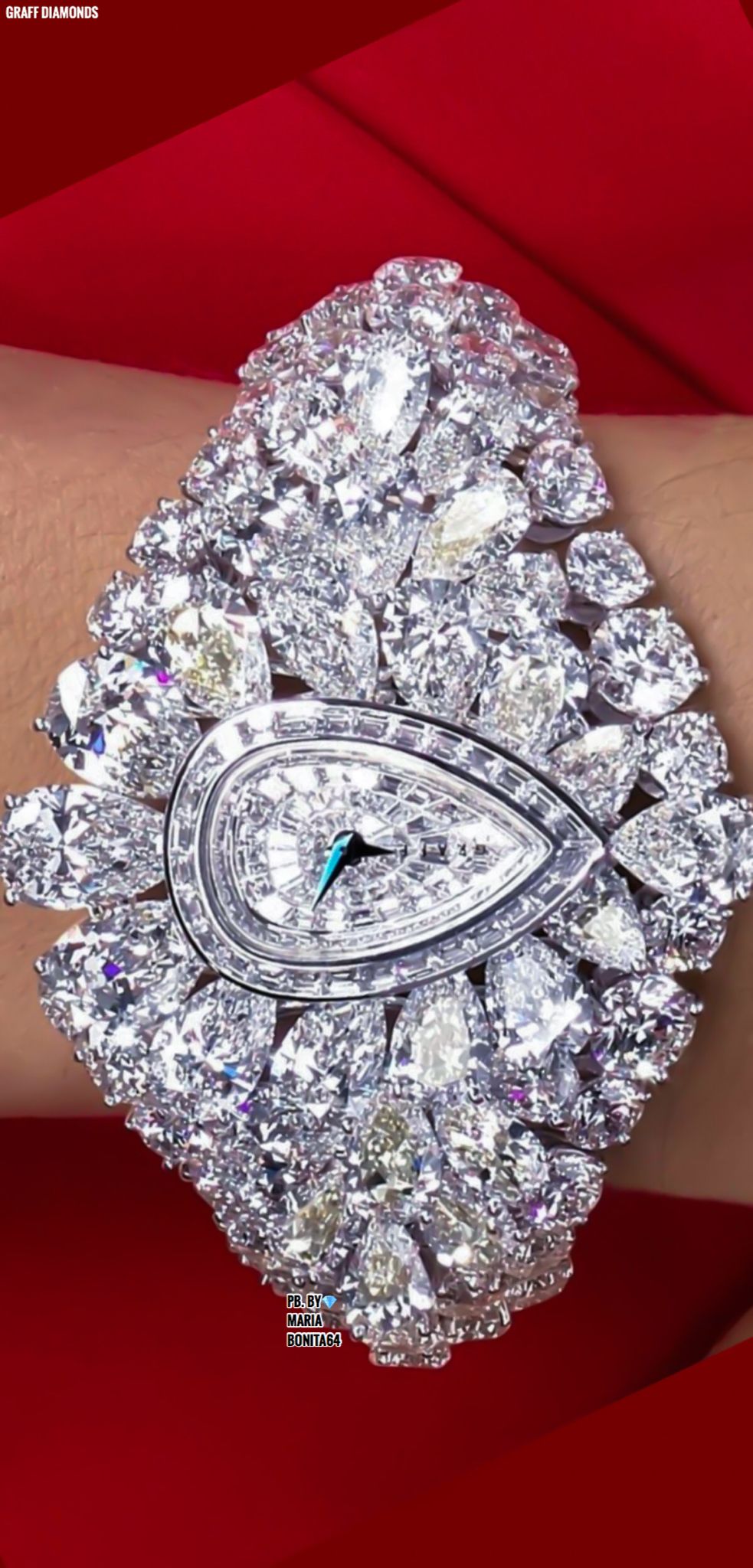 The second most expensive watch is the Fascination watch made from 152.96 carats of diamonds. Because this beautiful white diamond watch has a detachable diamond ring incorporated into the design! It was unveiled at Baselworld 2015 and there's a dazzling 38.13 carat pear-shaped diamond, as the center-piece of the bracelet. And the lucky owner can have this diamond set into a shank and wear it as a ring.
Breguet Marie-Antoinette Grande Complication Pocket Watch – $30 Million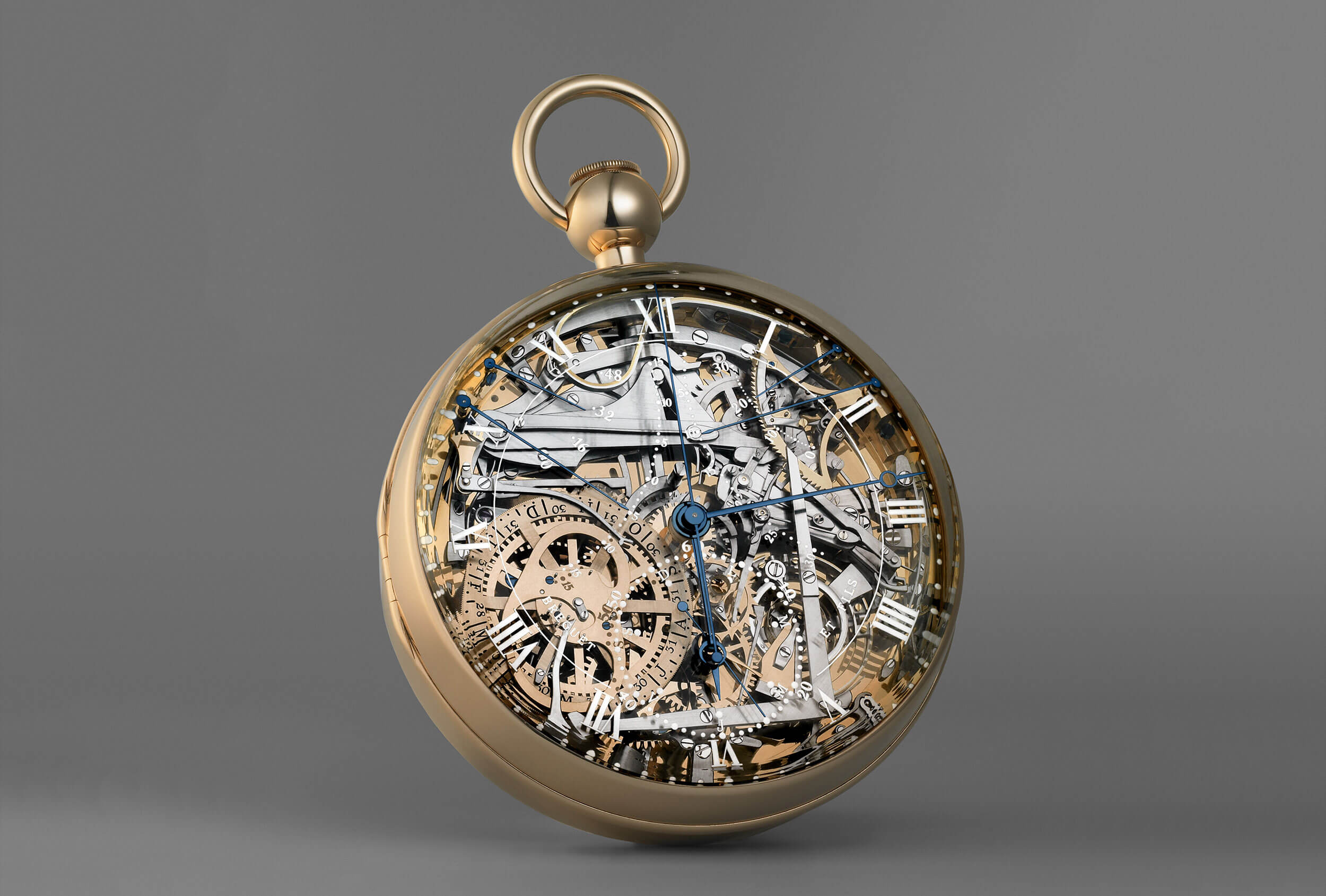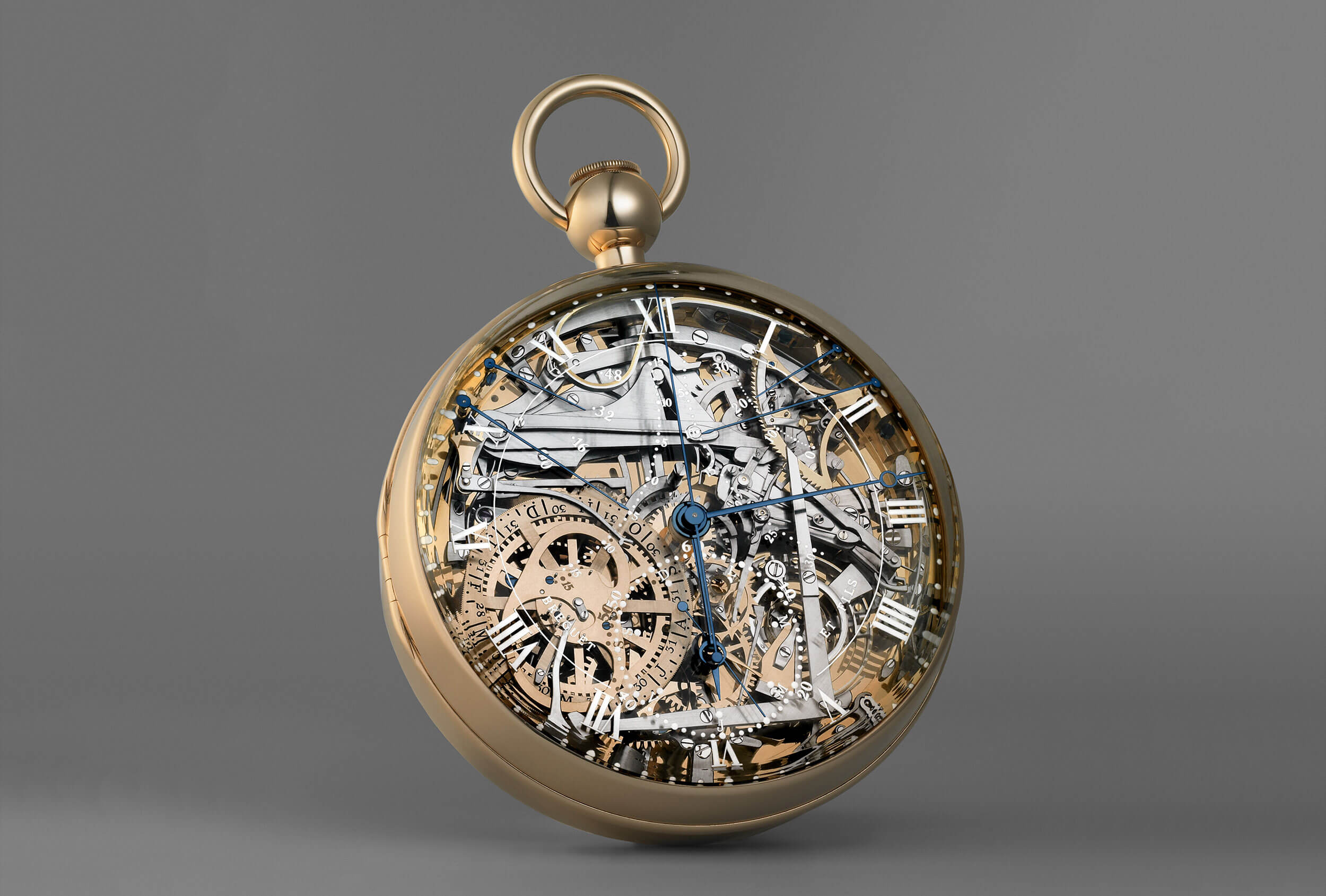 This world-famous time-piece is considered one of the most important watches in history for its advanced technology, its beauty and its history. It was allegedly ordered by one of Marie-Antoinette's lovers in 1782, but it took about 40 years to construct. The watch was intended to showcase all the latest technology and had brass parts replaced by gold where practicable. And you can see it at the L.A. Mayer institute for Islamic Art!
Chopard 201-Carat Watch – $25 Million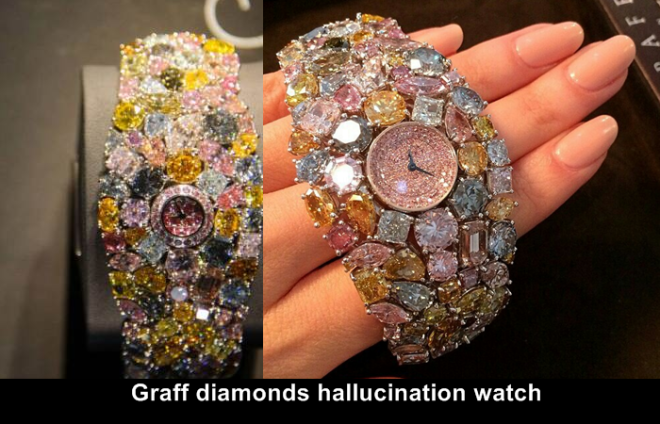 This Chopard watch is encrusted with 201 carats of white and colored diamonds. That breaks down as 163 white and yellow diamonds, an 11 carat white diamond, a 12 carat blue diamond and a cute 15 carat pink diamond. This is another piece of beauty and ingenuity combined, as it has a spring-loaded surprise. When you press on a certain spot, the three heart diamonds open up to display the dainty watch face hidden beneath. And you can wear it simply as a gorgeous diamond bracelet.
Patek Philippe Henry Graves Super-complication – $24 Million
The aptly-named Super-complication is an 18 carat gold watch with 24 functions. It was designed and made by expert artisans at Patek Philippe and is still considered one of the most complicated watches ever made. Banker Henry Graves commissioned this beautiful piece, to compete with the Grande Complication pocket-watch recently produced by James Ward Packard, the U.S. car manufacturer.
Jacob & Co. Billionaire Watch – $18 Million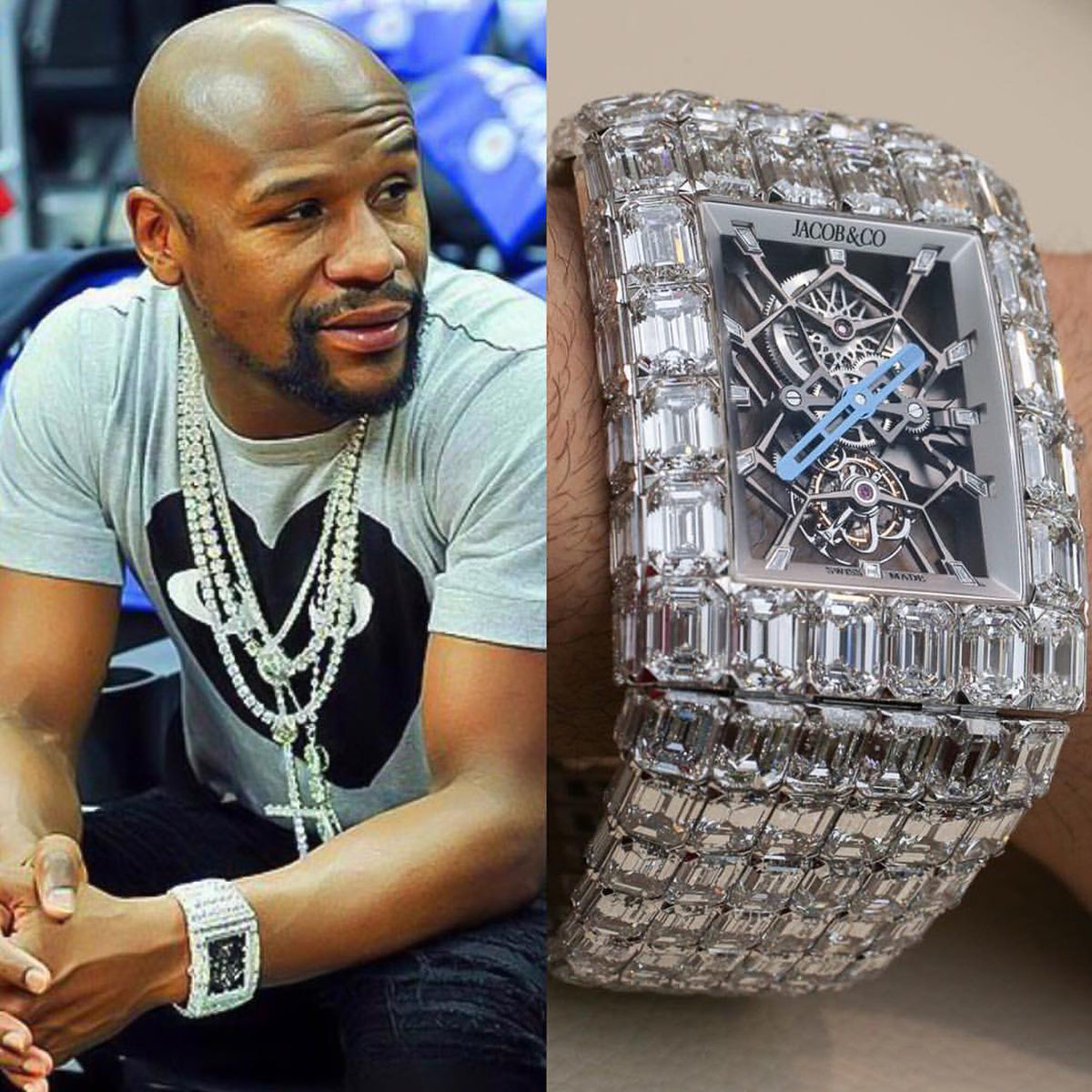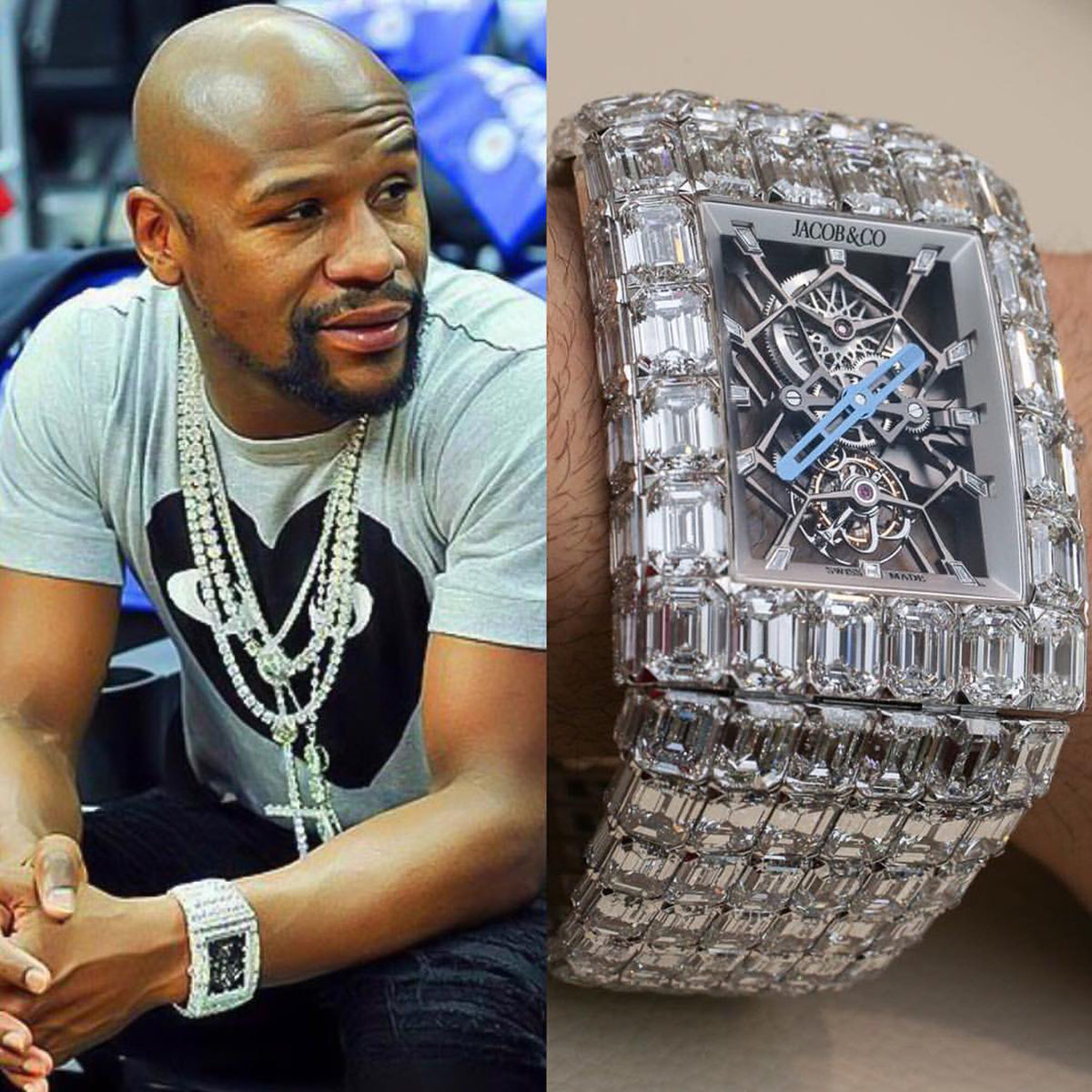 This expensive wristwatch has a unique 'skeleton face'. It's extremely stylish with 260 carats of emerald-cut white diamonds dazzling the eye! And it made a huge impression on the industry when it was first shown at Baselworld in 2015. It has an unusual bead setting in a triangular form to cover the bracelet, clasp and all of the case. The dial appears to float in space!
Patek Philippe Ref. 1518 in Stainless Steel – $11 Million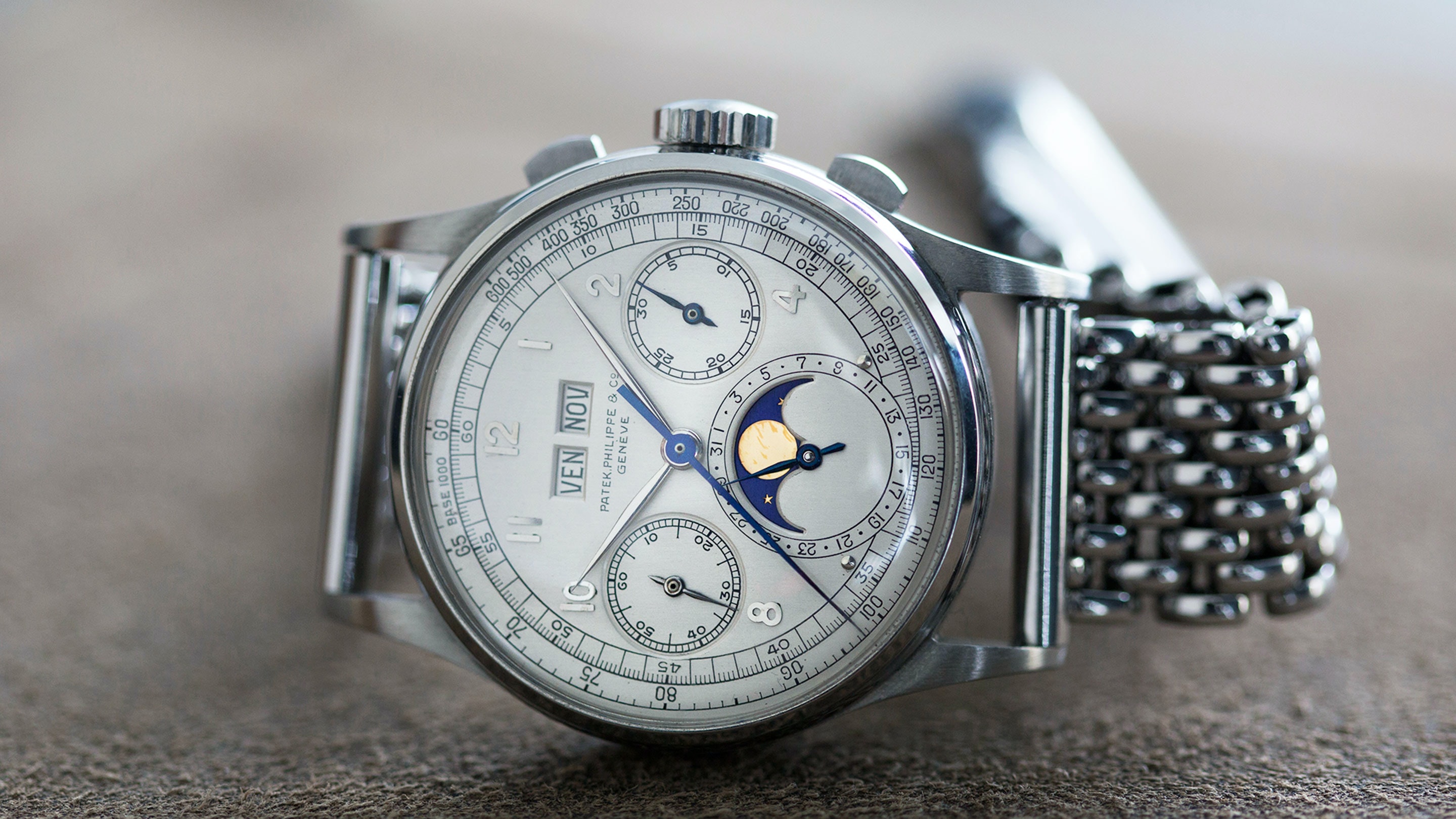 This watch by Patek Philippe is rare, because instead of having a case made from yellow- or rose-gold, this is more 'industrial' with a stainless steel casing. This makes it appear more modern and business-like, and less over-the-top luxurious. It's actually part of a four-piece set made as a limited edition series.
Hublot Big Bang – $5 Million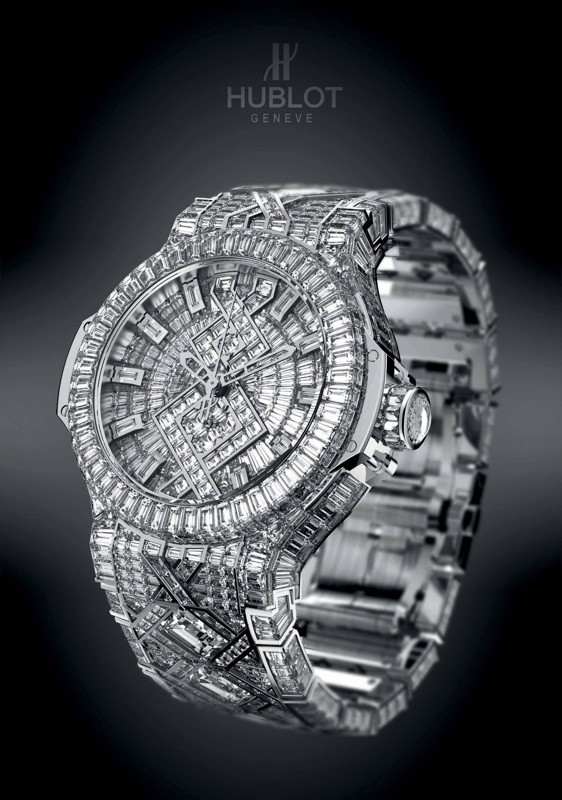 If you know about diamond cutting, you'll appreciate that this beautifully made watch comprises diamonds cut by one jeweler. This means that each diamond has the same, 'cut signature'. But if you don't know much about diamond cutting, you can still appreciate the fabulous geometric design features and the lovely watch-face. And this luxurious time-piece has 1,280 diamonds of at least 3 carats each.
Louis Moinet Meteoris – $4.6 Million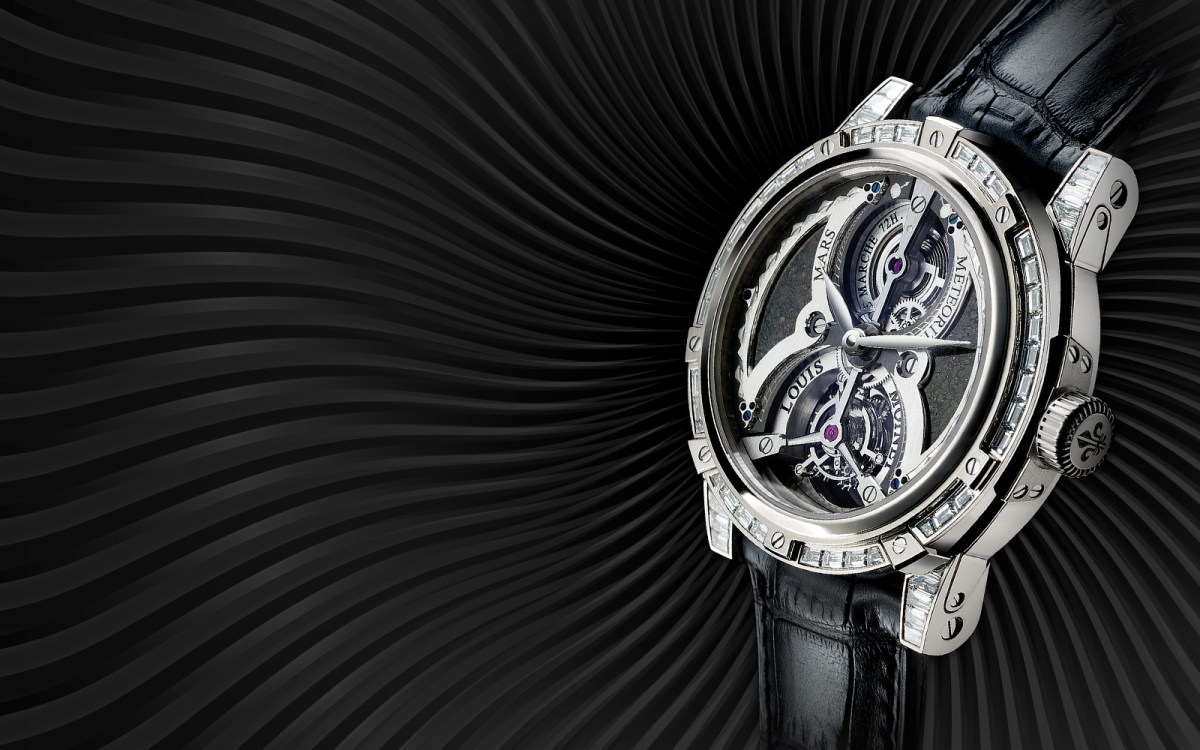 Rarity pushes up the price of all luxury items, and the Meteoris is one of only four similar watches made by Moinet. It's a very interesting and attractive looking watch, with a unique face and a traditional leather strap. But the big selling point of the Meteoris is that each of the four watches has a tiny speck of moon rock incorporated into the mechanism! So if you want to feel a little moon-dust on your wrist, this is where to buy it.
The Breguet Antique Number 2667 – $4.5 million
The Breguet Antique 2667 is another innovative time-piece made by the master craftsman. It has a unique movement, far ahead of its time in 1814, when it was first recorded as being sold. It has a 26 inch movement, created from gilded brass and includes two full mechanisms inside one plate. It also has platinum, steel and gold screws. Having two working sub-dials was an impressive part of the evolution of more complicated pocket-watches.
Rolex Daytona Ref. 6263 Oyster Albino – $4 Million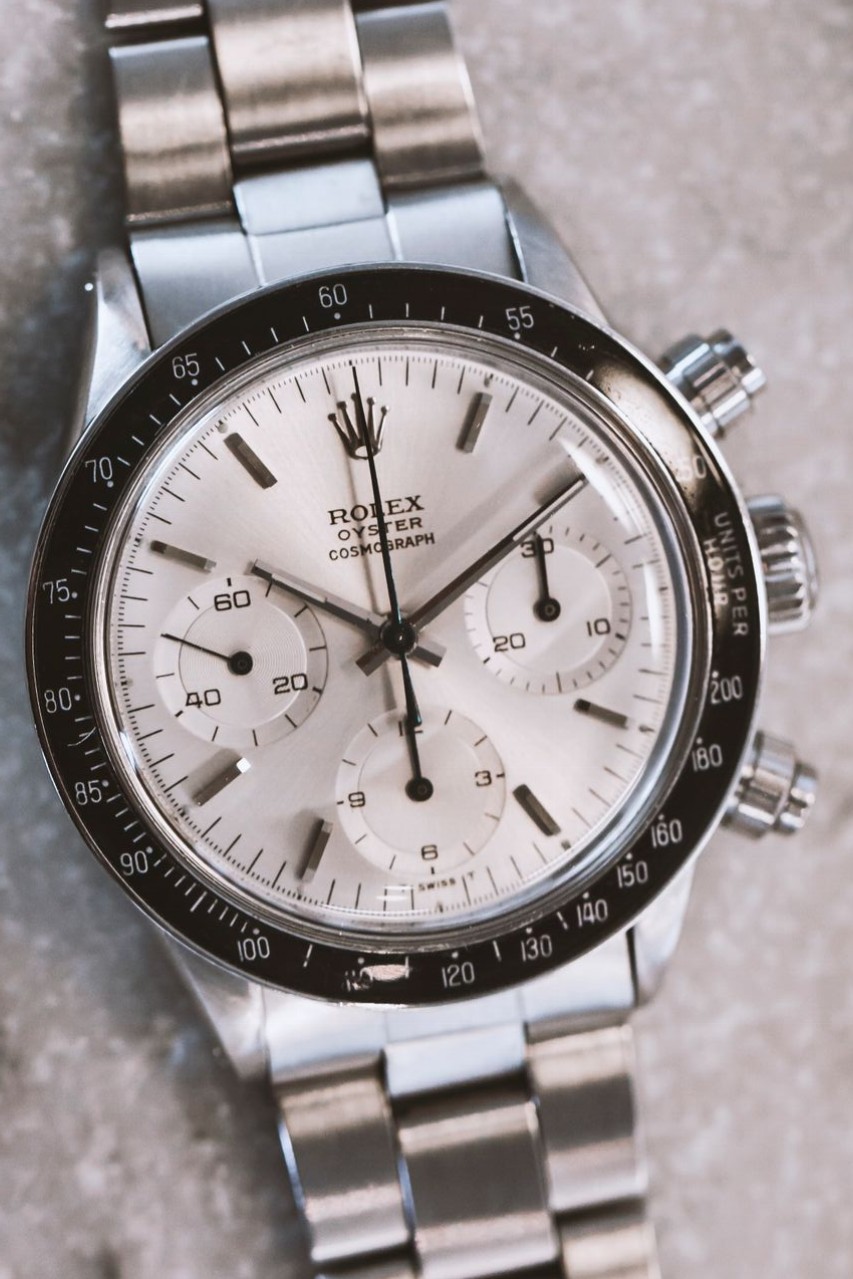 If you thought that a Rolex watch would normally cost a few thousand dollars, you'll be shocked, to see they go up to $4 million! The Rolex Daytona 6263 Oyster Albino is the most expensive in the Rolex range and this model was first sold in 2014. It has white chronograph sub-dials which resemble oysters and again its rarity adds to the value, as only four Oyster watches were ever made.
Franck Muller Aeternitas Mega 4 – $2.7 Million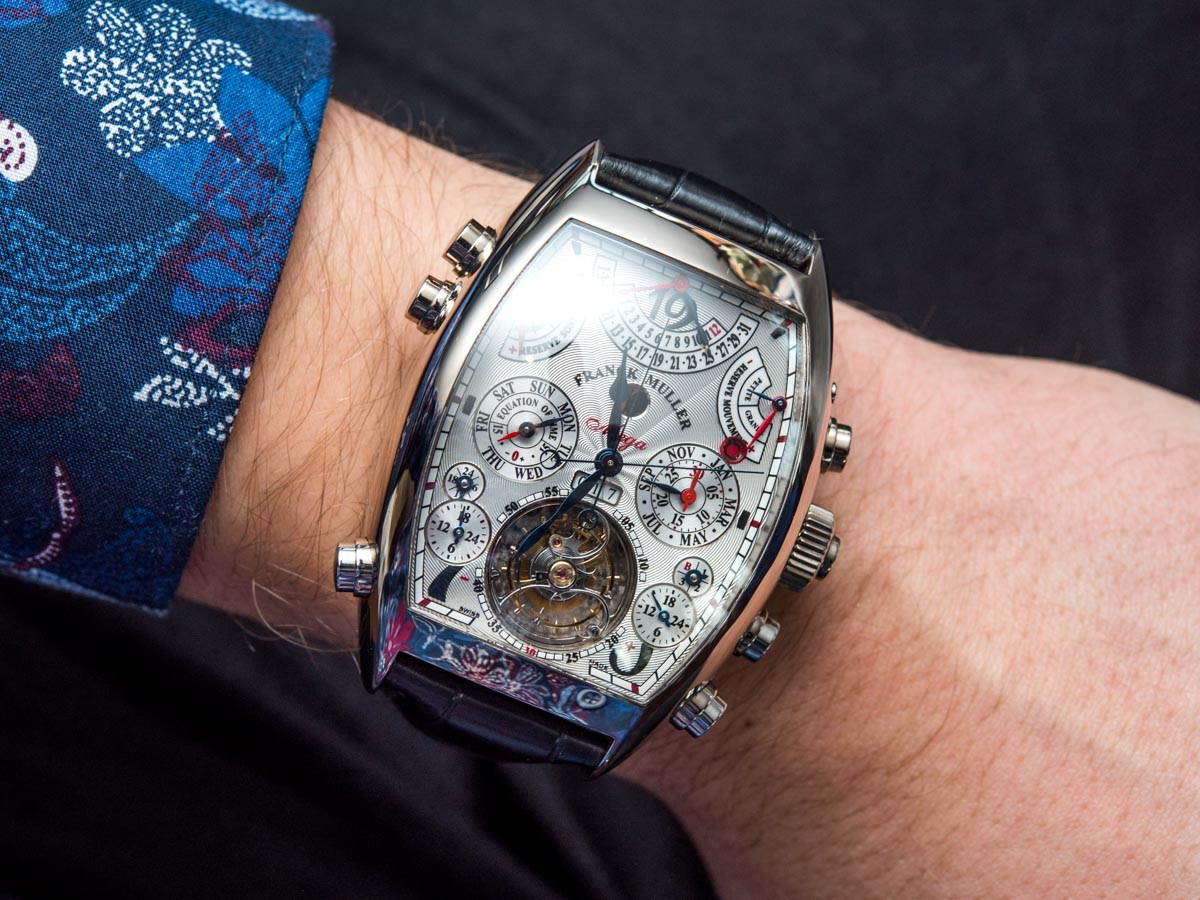 This watch has a very interesting and artistic face, which is no surprise as it has nearly 1,500 parts and the highest number of features (known as 'complications') of any current or past watch. It's another fantastic creation from the Muller workshops and is designed with a 1,000 year calendar, which you can keep on renewing – if you're a vampire!
Lange & Söhne Grand Complication – $2.5 Million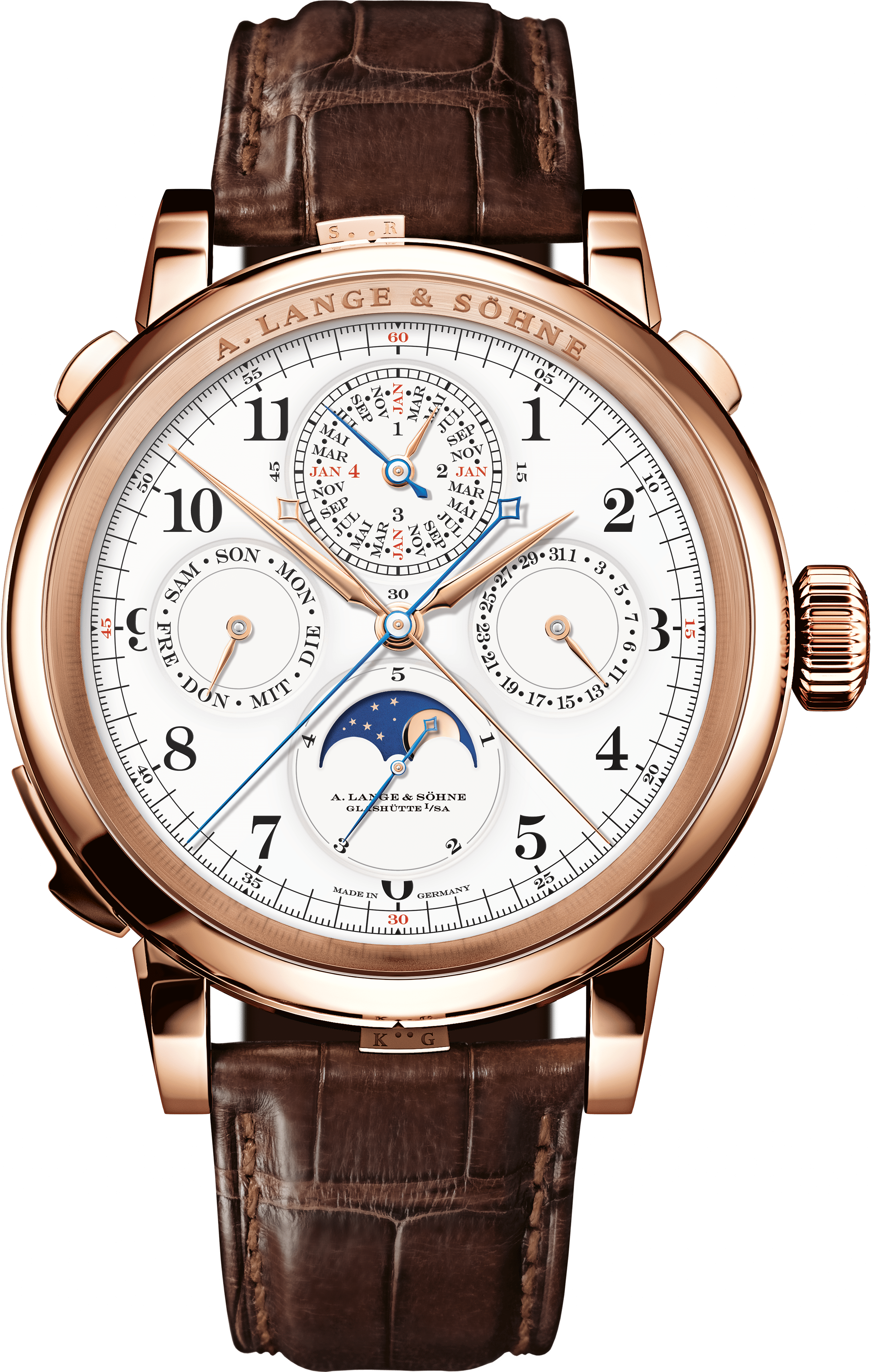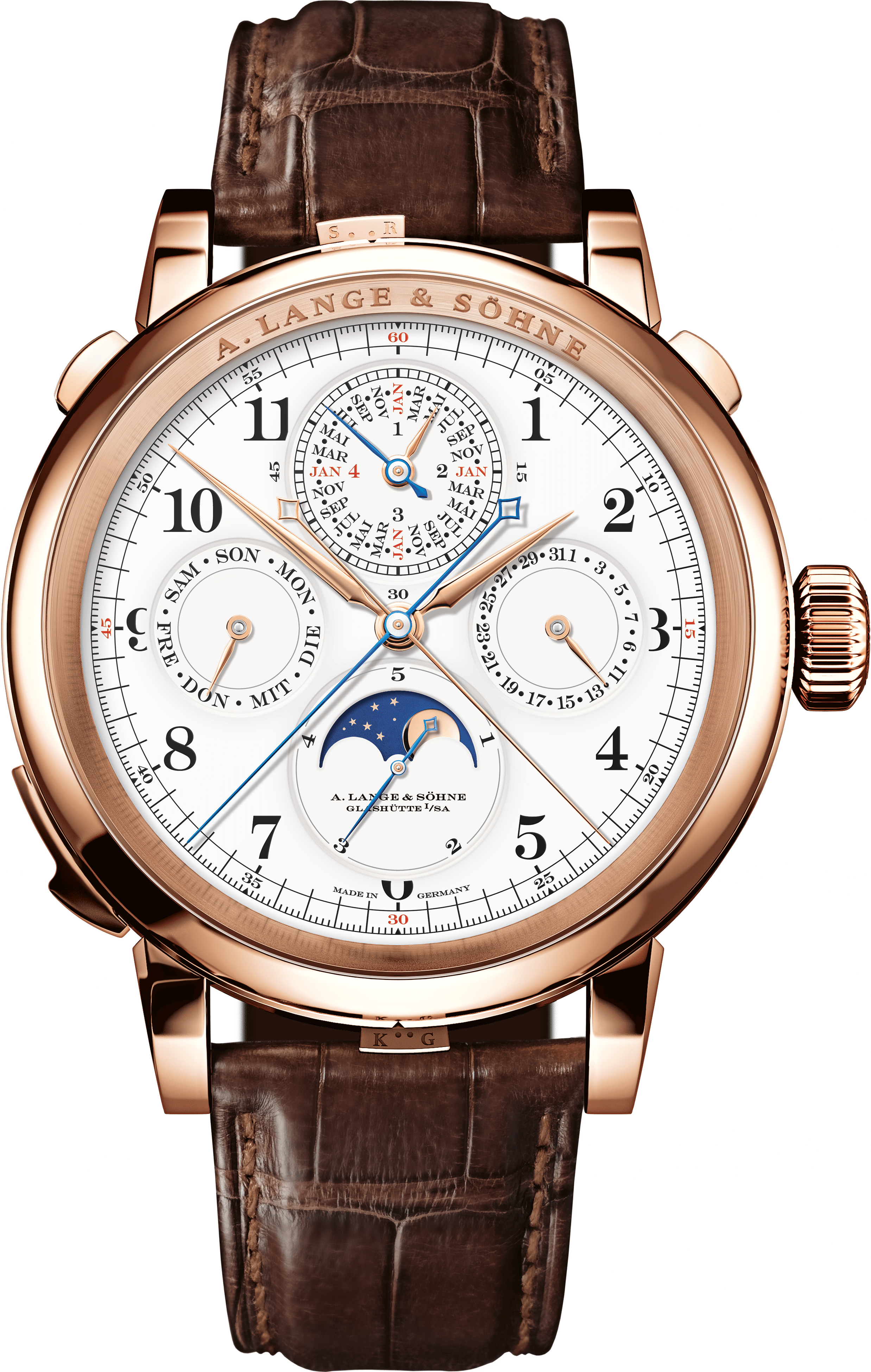 Lange & Sohne presented their Grand Complication watch to the world of horology in 2013. And at $2.5 million, the value comes from its many functions. The lovely gold case contains a perpetual calendar, an amazing split-seconds chronograph, and a moon-phase indicator. It also has large and small melodic bell sound, sonneries, with minute repeater. And the impressive case measures 50 mm dia. x 20 mm.
Jaeger-LeCoultre Hybris Mechanica Grande Sonnerie – $2.5 Million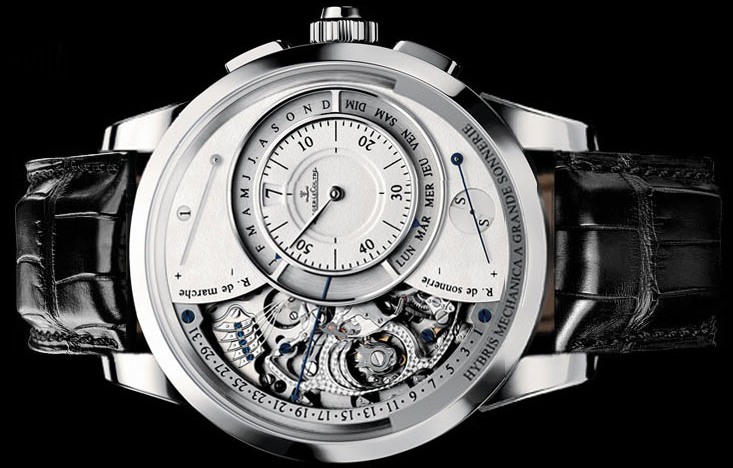 This is another watch with plenty of novel features. For example, it plays a tune which incorporates the sound of the famous Big Ben clock chimes on the Houses of Parliament, London. The watch has an interesting and attractive face, with the interior workings half on show, under a plate holding the actual time and two other features. The Hybris Mechanica also has a movement of over 1,400 parts and manual winding.
1942 Rolex Anti-magnetique Ref. 4113 – $2.4 Million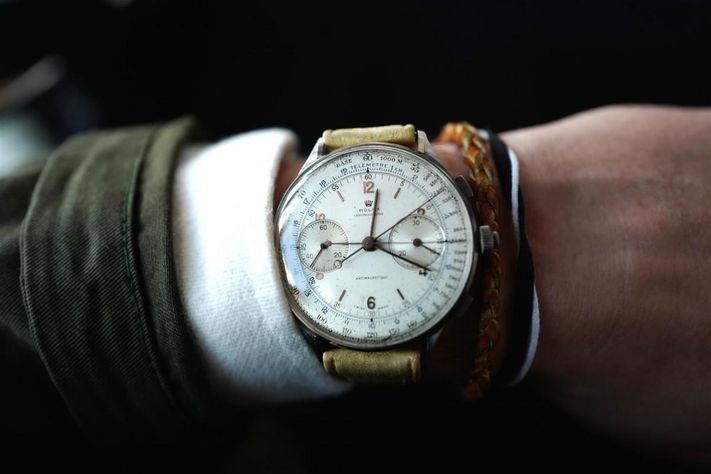 A Rolex is a common enough name, we are all familiar with, but did you know that a particularly rare Rolex costs around $2.4 million. And that's because only twelve ref. 413 Anti-magnetique were made in the original batch in 1942. The face has a split-seconds chronograph with an over-sized design. The wristwatch, which has a silver-matte dial and pink-gold raised markers, was made in 1942 and is one of only twelve Ref. 4113 ever created.