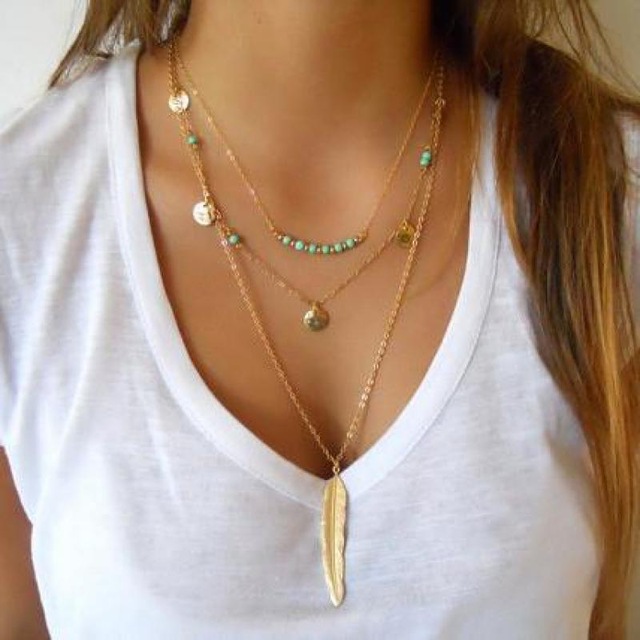 When it comes to choosing an outfit, which shirt you will wear is only one step. What you will wear is not just about the material you put on. Somewhere between picking a dress or pants lies the option to accessorize. While the accessories you pick are your own choice, choosing the right ones can really make an outfit. You may have more than you could ever wear, or own just a few staple pieces. Sometimes, the most simple of accessories is just the right option to perk up even a boring outfit.
In a way, accessories are like coffee for your style. They can make even the laziest of outfits seem completely glam. If you've ever impulse bought a bright piece that you still haven't found just the right way to wear it, now is the chance to make use of it. That old t-shirt hanging in your closet? You know the one. You have owned it forever and still, you wear it regardless of the faded material. Accessorize that boring shirt to make it look even more stylish than the day you bought it. For every outfit, there is an accessory that will bring it to life.
1. Add A Chunky Necklace Over Your Shirt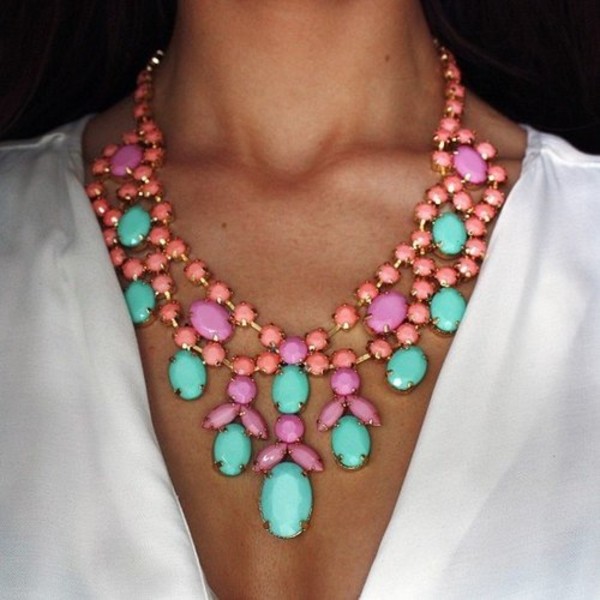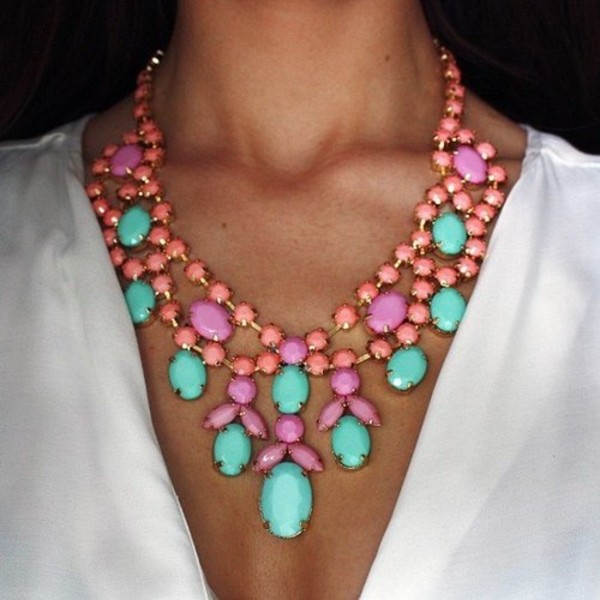 Costume jewelry in bright colors can really turn something boring into something to love. Pair your bright statement pieces with a plain outfit to dress it up. By doing this, you make sure your prints aren't too bold already and that the colors don't clash when paired together.
2. Separate Your Pieces With A Belt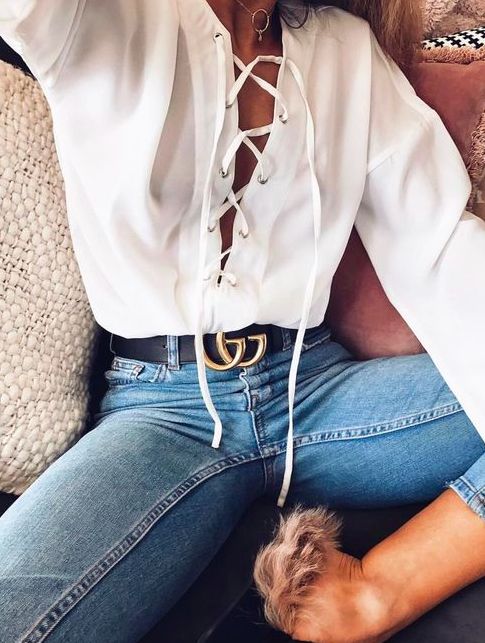 Another way to fab up a plain style is by separating the pieces. A belt can do just the trick. You can choose a simple one like the one shown, or opt for something a bit brighter to add more flare.
3. Opt For A Bangle Style Watch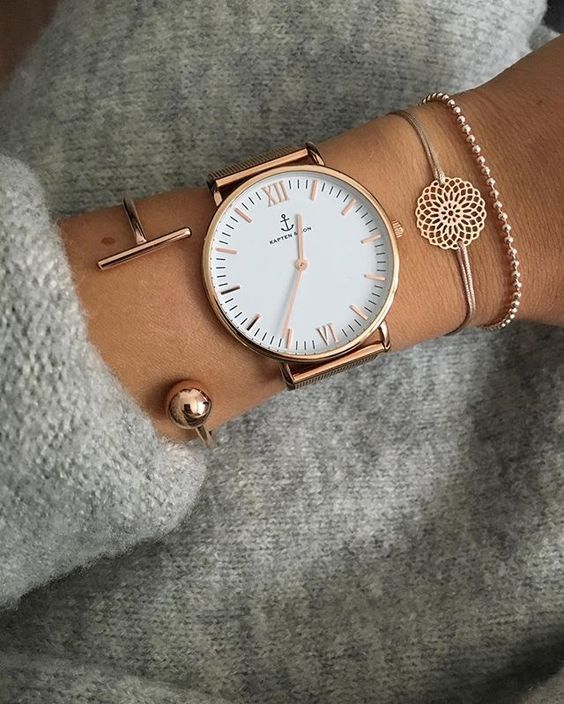 Who says watches are out of style? Sure, maybe it will take some getting used to not pulling your phone out of your pocket to find out the time. Maybe you will continue to do it anyway. Watches have a classy feel and a bangle style one adds the right amount of modern fashion to make your outfit look great.
4. Add Glam Pieces To A Casual Outfit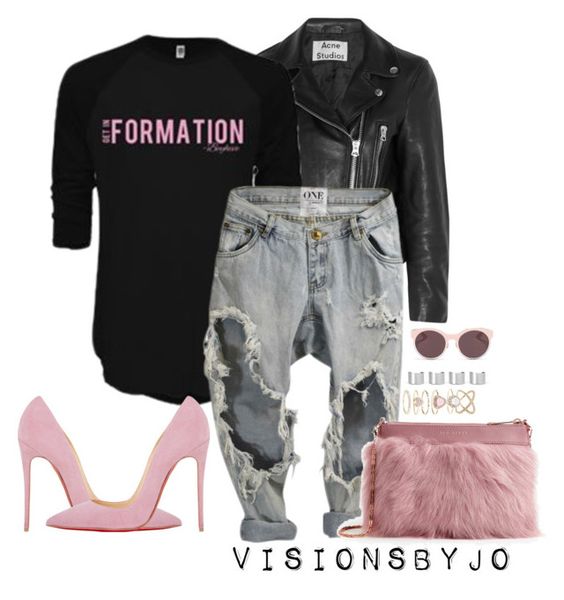 An old t-shirt and ripped up jeans may seem very casual, but they don't have to be. Glam pieces can make the style chic. A pretty and feminine pink heel paired with matching bag and glasses add just the right amount of glamor for a new look you can love again.
5. Try Out Some Metallic Hair Accessories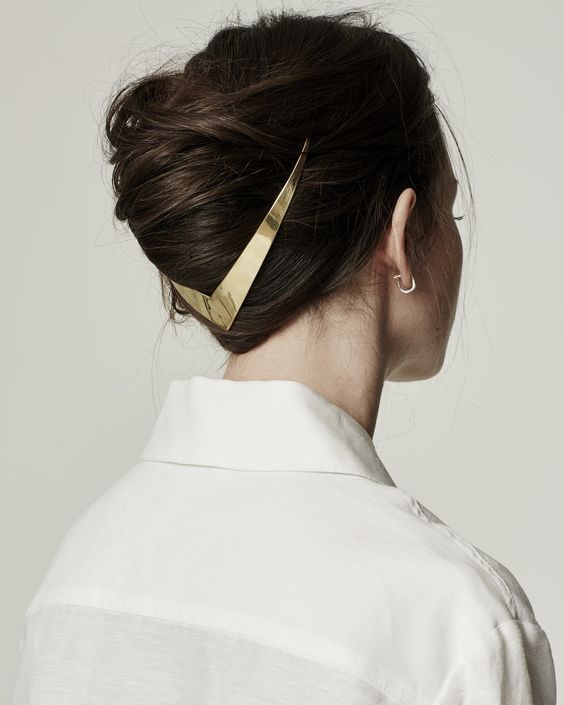 Metallic is in right now. Take advantage of the trend by adding metallic accessories to your wardrobe. Hair pieces are a fun way to accessorize your look. Also, the bright pieces will draw attention away from a boring top and give your look new life.
6. Layer Necklaces To Accentuate The Neck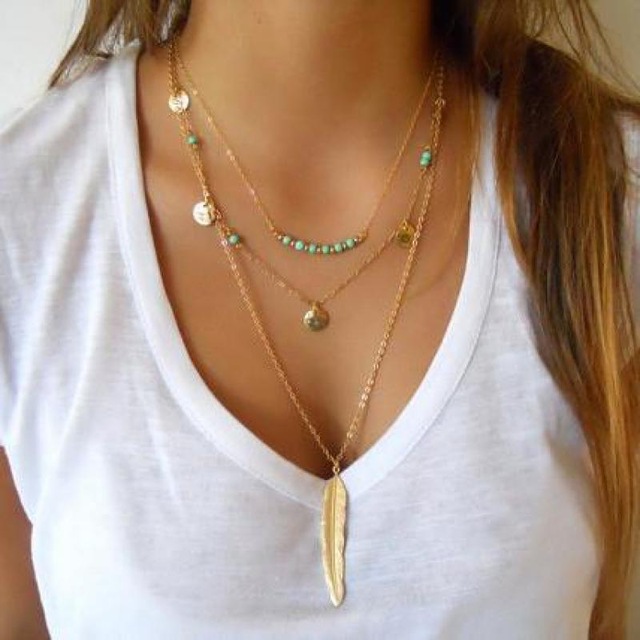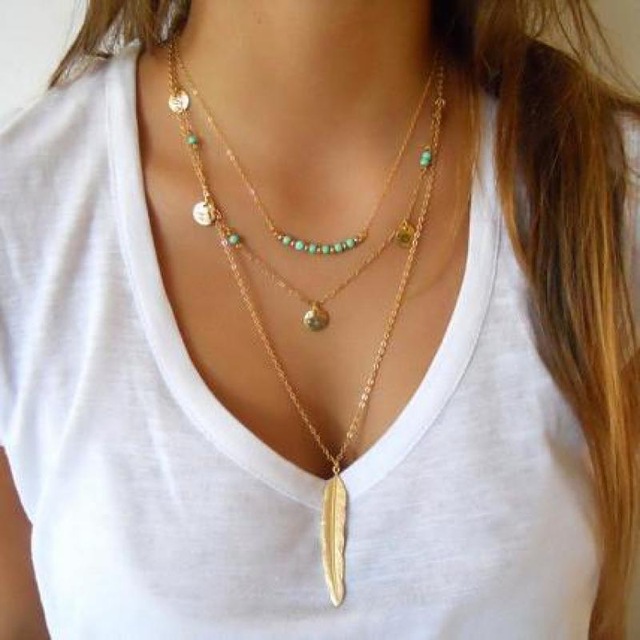 Necklaces have long been an accessory favorite. The layered look helps to draw the attention up, great for those looking to keep the focus on them.
7. Learn To Color Block Your Outfits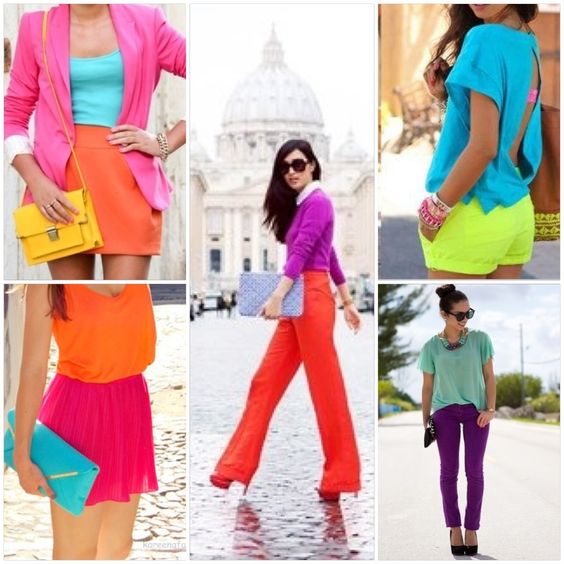 Color blocking may feel impossible to some. Pairing just the right colors to make a look can seem like a scientific equation. It really isn't. Do a quick search for a color blocking table and you will have cracked the code. You'll have the tool you need to pair plenty of outfits and the accessories that go with them.
8. Choose The Right Sunglasses For Your Style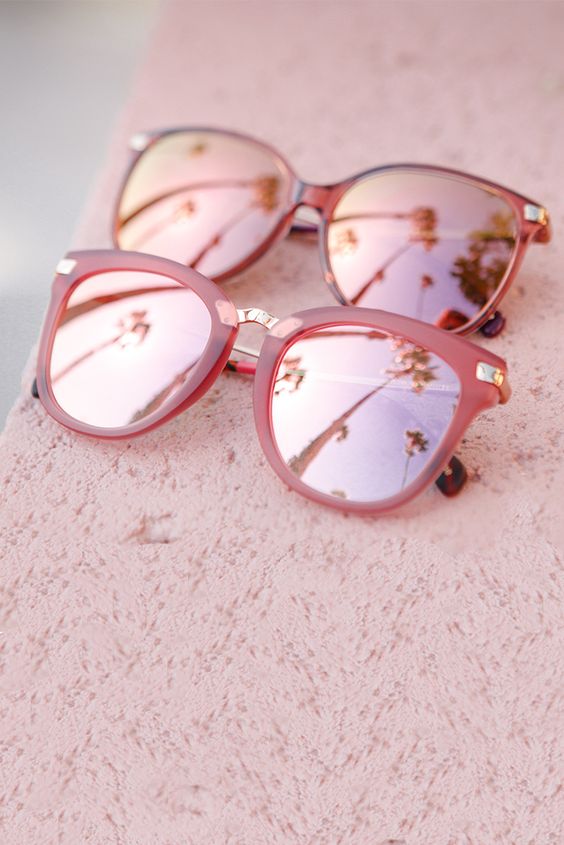 If you are hanging out by the pool, you may not have a chance to wear all the jewelry you want. Accessorize your summer style with the perfect pair of sunglasses. Try some mirrored aviators for a cool look that matches almost every outfit or swimsuit.
9. Pair Boho Anklets With Your Shorts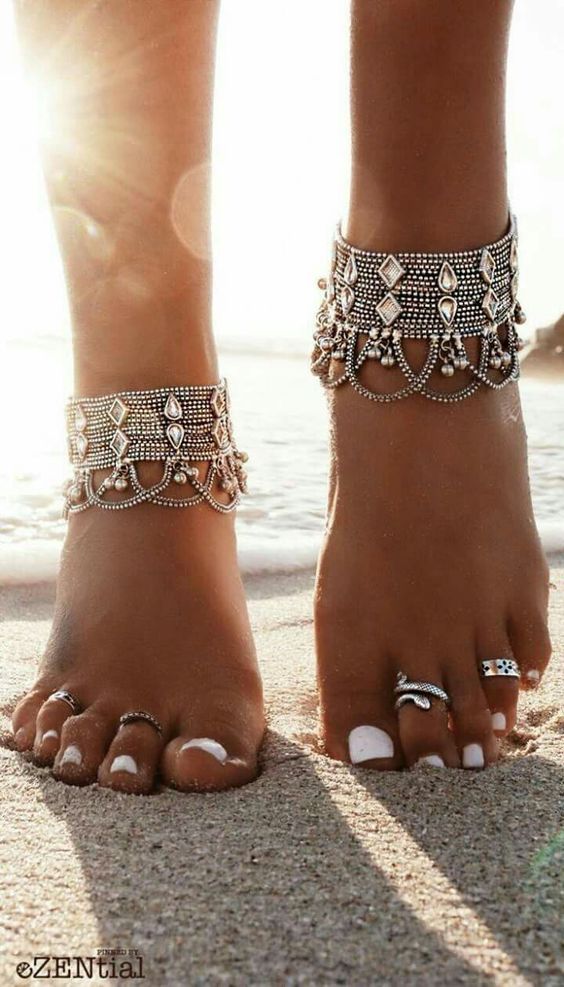 Draw attention to tan legs in the summer with a pair of boho anklets. This style looks great with a pair of shorts and can make a plain outfit look good. For even more fun, wear a long matching necklace to bring the look together.
10. How To Pull Off A Floppy Hat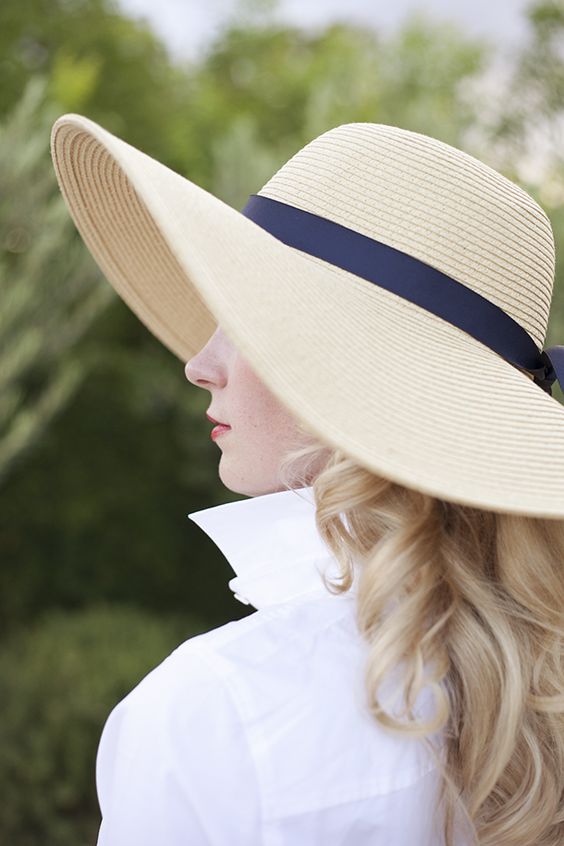 Have you ever tried on a hat and just felt ridiculous? Yet you've seen girls wear them and look flawless. There is a reason for that. The answer is having the right outfit. Keep your look simple and your makeup natural.
11. Make A Baseball Cap Look Girly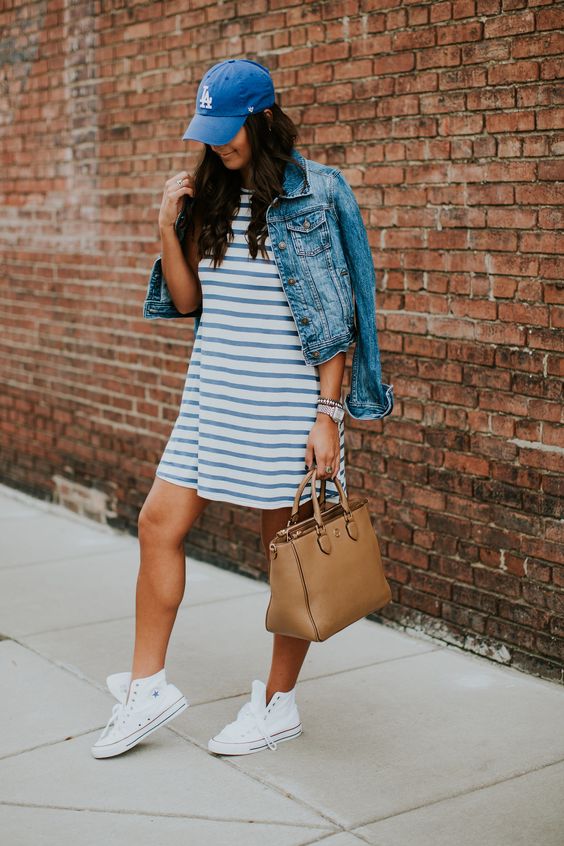 You can wear a baseball cap with a dress. Now I'm not talking a full on gown, but if that is your thing, I can't stop you. A cotton dress in a simple print looks casual paired with a baseball hat and some canvas sneakers.
12. Accessorize By Using A Bandana In Your Outfit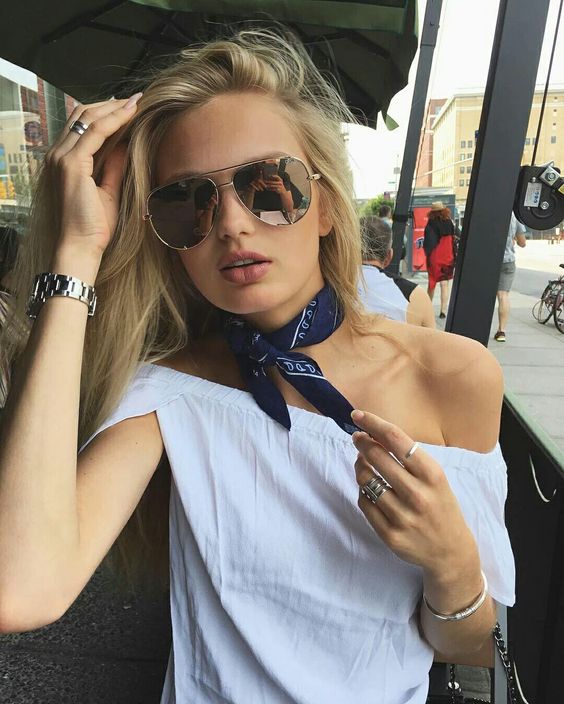 Bandanas can be worn as hear accessories, scarves, even bracelets. The versatility makes it easy to accessorize your outfit perfectly.