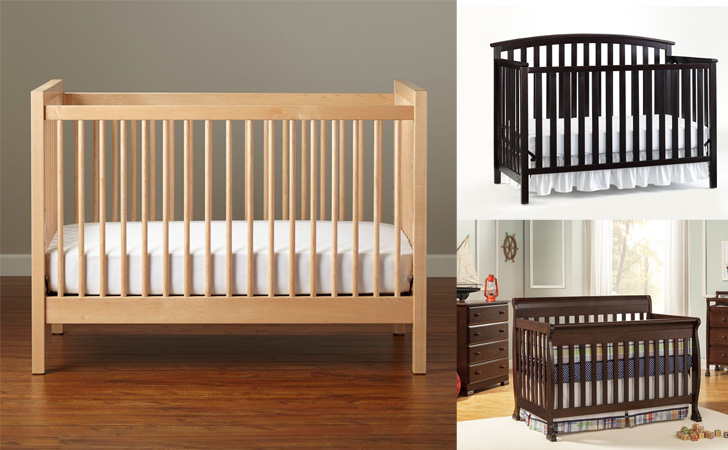 Being a parent means you have a duty to take care of the new little human you have created that includes providing them with a place to sleep such as a crib. If you are a first time parent or a pro at parenthood, you may be wondering what crib you should purchase for your little one. The truth is cribs are unique to everyone and their needs. Some parents choose to use a bassinet for a while and then transition their child onto a crib and other parents prefer to always use a crib.
The crib you purchase will be with you and your baby for a long time especially if it can convert into a small bed for them. For this reason, it is important to find a crib that works for you and your baby's lifestyles. We have done extensive research and have developed a list of 10 of the best baby cribs on the market. Read the following baby cribs reviews to buy your favorite one.
10. 

Athena Naomi 4 in 1 Baby Crib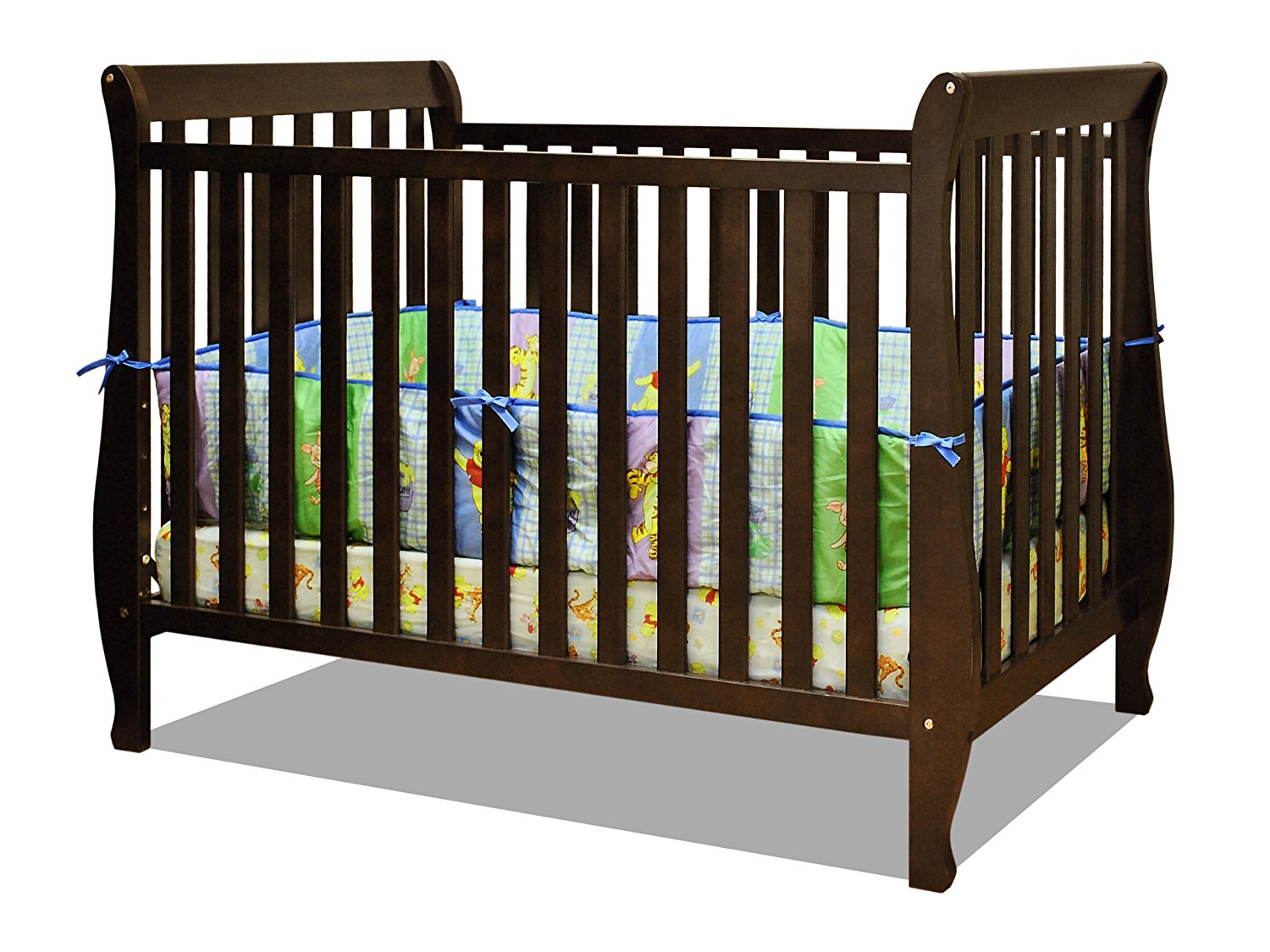 If you plan on using a crib for your baby and having it transformed into their bed this is the perfect crib for you. This is a convertible crib as it can be transformed into your toddler's bed once they outgrow their cribs. It also features a 3 level adjustable mattress height supports. Which allows you to change the height of your mattress according to age of your child.
Made of pine solid hardwood with a nontoxic finish makes this baby crib sturdy and durable. This crib will transition with you and your child as they grow up. You are able to use this crib from the moment your child is a newborn all the way until they need a toddler's bed.
9.

Dream On Me 5 in 1 Convertible Baby Crib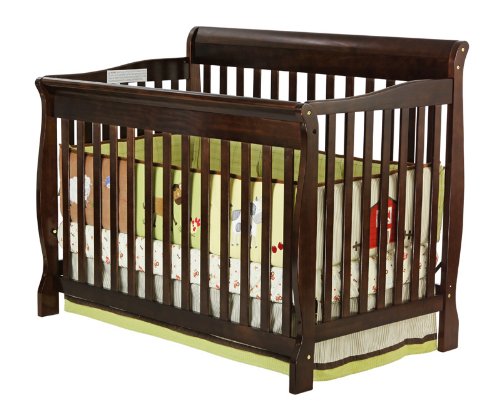 Getting a crib that is convertible is always an excellent idea as it allows your crib to grow with you and your family. It is also an economical way to have a great crib and later on an even better bed. This crib does just that. It is able to transform it from a crib to a toddler's bed then to a daybed and a full twin sizes bed. You are also allowed to choose the positioning of your mattress.
There are 4 different height settings you can position your mattress. In order to give your child the comfort that he or she needs for a great night sleep. This enables you to change the height of your bed according to your child's height. Giving you customization and flexibility.
8.

Dream On Me 7 in 1 Baby Crib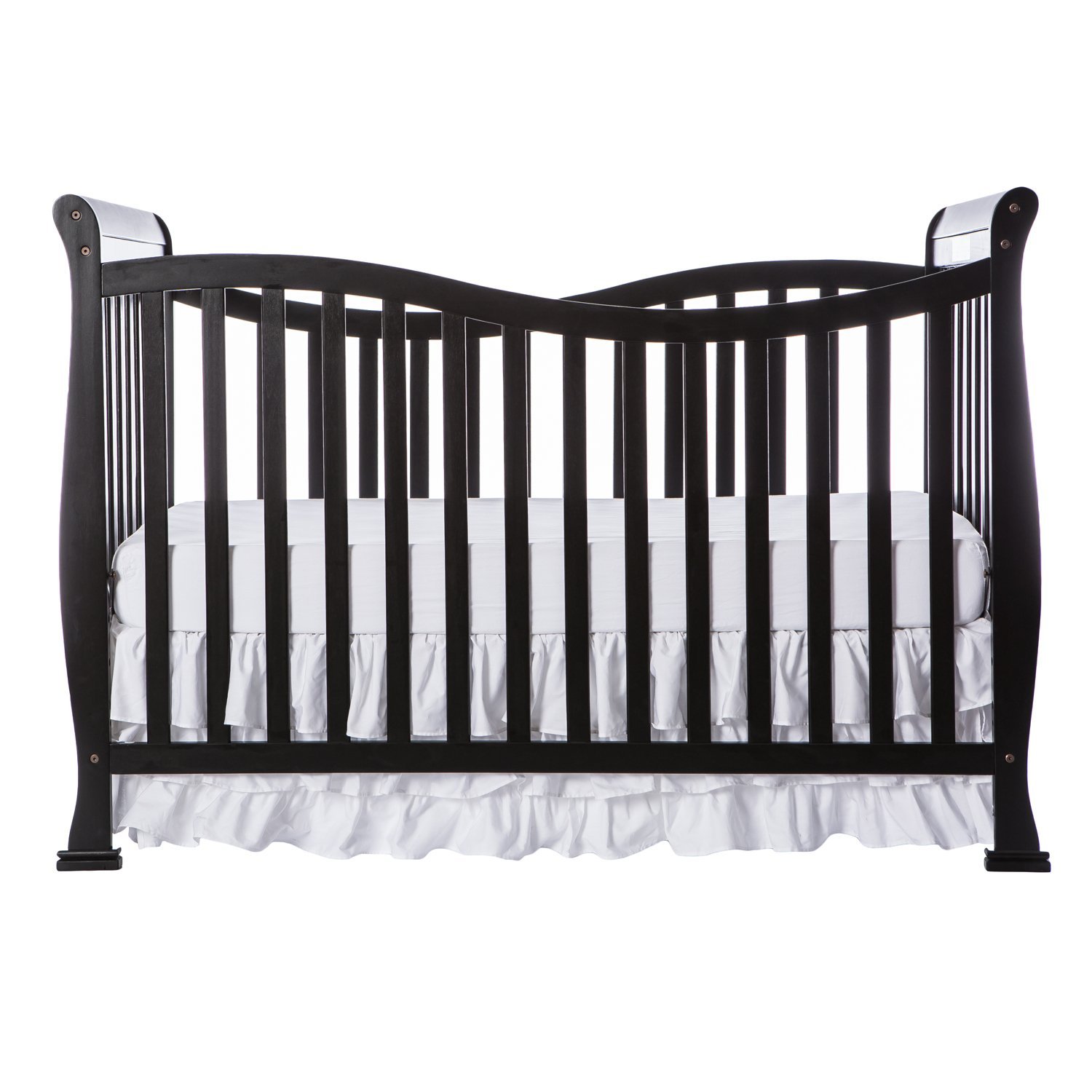 Not all cribs were created a like as everyone is different and have different needs. However, this crib tailors to numerous parents because of its convertibility it can convert in 7 different ways. Although, most cribs are convertible this crib gives you an extensive 7 different options. You are able to transform your crib from a crib to a toddler bed, a daybed, a twin size bed (2 options) and a full bed (2 options as well).
Not only does this bed give the ability to customize the look of the bed your child will use for many years to come. But the aesthetics of this bed is beautiful. It is appropriate for a boy or girl as the design aspect is simple yet elegant that will go well with any nursery theme you have in mind.
7.

Stork Craft Convertible Baby Crib with Changer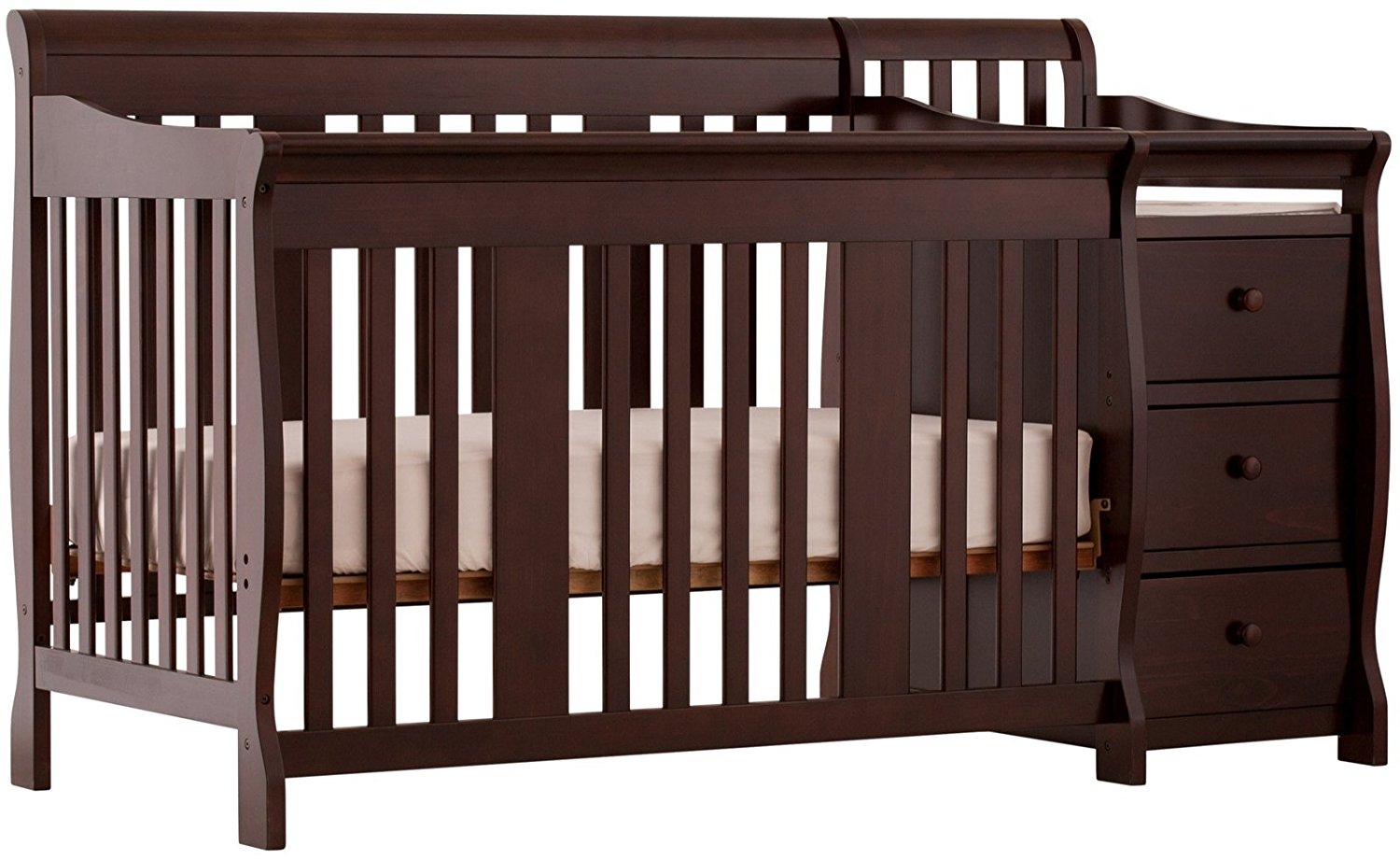 Having a changing take close to your crib is always an excellent idea as it makes changing your baby's diapers a simpler task. It also enables you to have essential items such as diapers, baby wipes, lotions and baby powder close by. This crib is not only a convertible crib it also comes with a changing table attached. Which allows you to easily go from the changing table to the crib in a matter of seconds.
The changing table also comes with three cabinets. These cabinets enable you to store your baby's essential products that they use every single day. The crib transforms into a toddler bed, daybed and a full size bed as well. So you are able to continue using crib as the years go by. This crib is made of dark wood which will go well in any nursery theme that you may have chosen for your child.
6.

Graco Convertible Baby Crib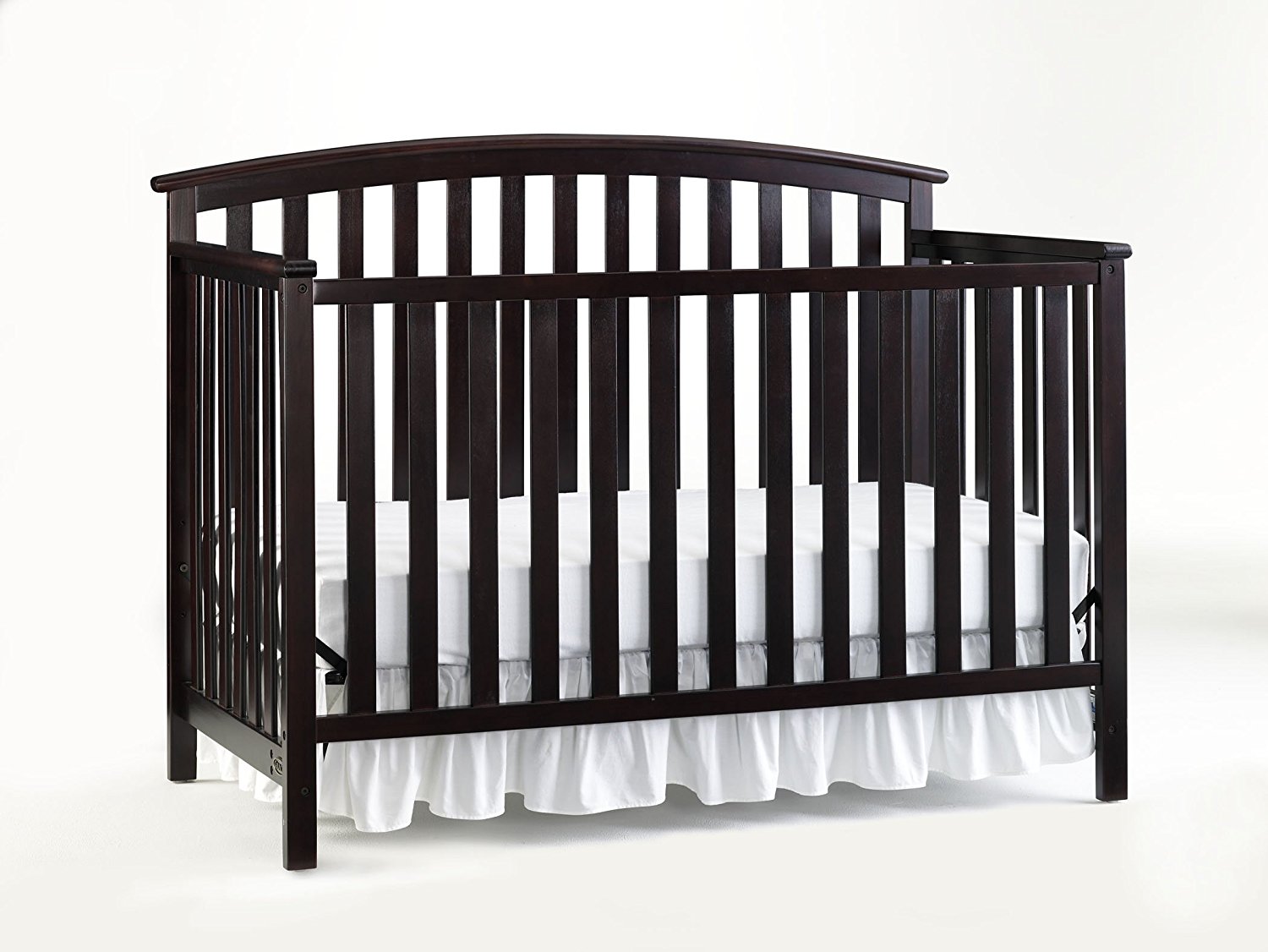 Stylish and elegant is the best possible way to describe this crib. It is a very stylish crib that can be converted 4 different ways into a crib, toddler bed, daybed and full size bed with headboard. This bed was established to be easy to use and transform when needed.
It also has a 3 position height adjustment option so you are capable of positioning the mattress of your child according to their height. This is an excellent option to have if you wish to continue to use this baby crib as your child grows up.
5.

DaVinci Jayden Convertible Baby Crib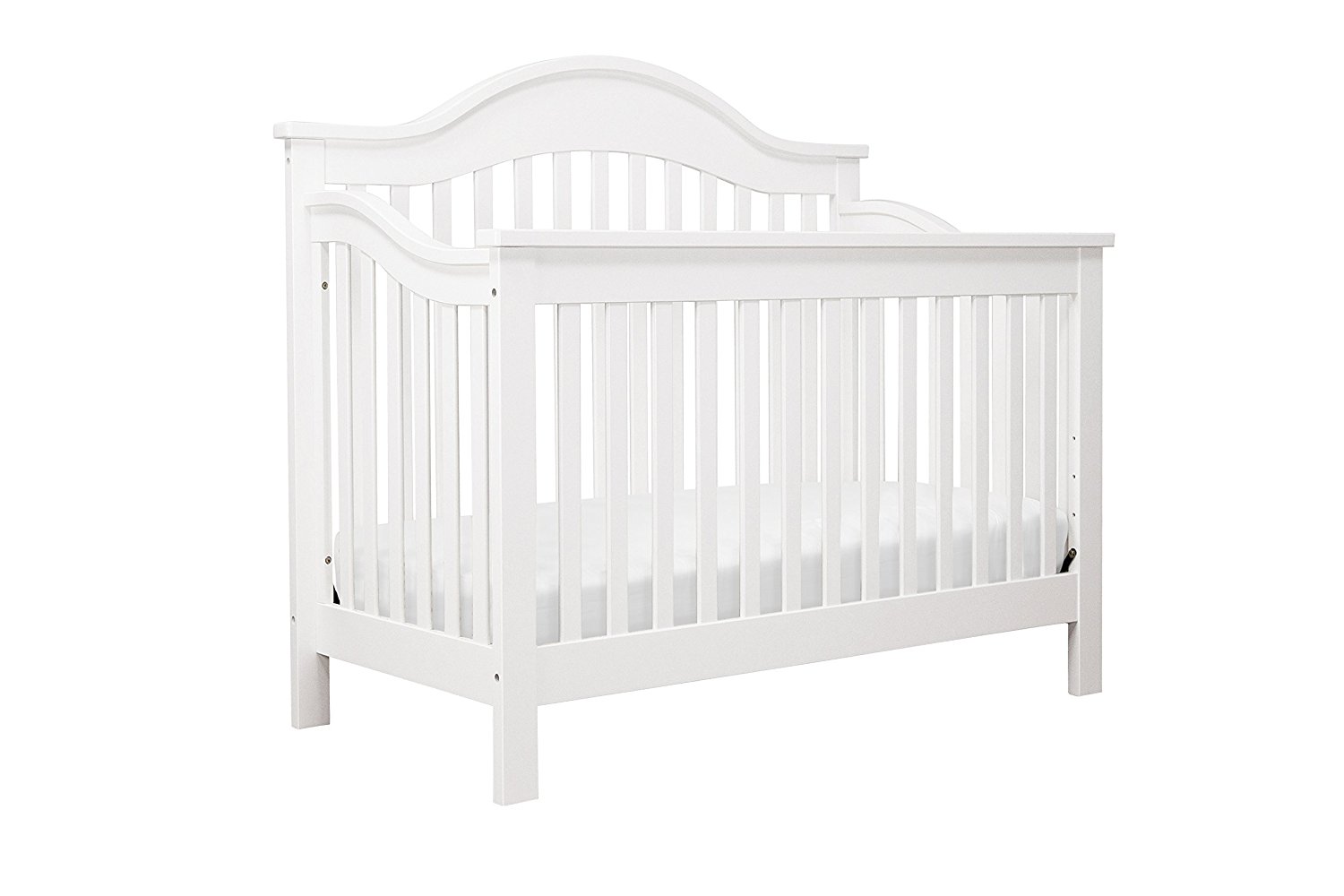 This baby crib has received a GreenGuard gold certificate. What this means is this crib has been verified and screened for 360 VOCs and over 10,000 chemicals which it has passed. This means this crib does not emit harmful fumes into your baby's air. Which allows you to know your child is safe from breathing in any harmful fumes while they are in their crib. This crib is also convertible. It converts 4 different ways so your crib is able to grow with your child.
With this crib, you are getting more than just a crib as the elegant aesthetics of this crib allows you to use it year after year. You are also able to use this crib for a boy or a girl. It is simple, elegant yet very stylish which would work well with any color scheme you may have chosen for your nursery.
4.

Graco Travel Baby Crib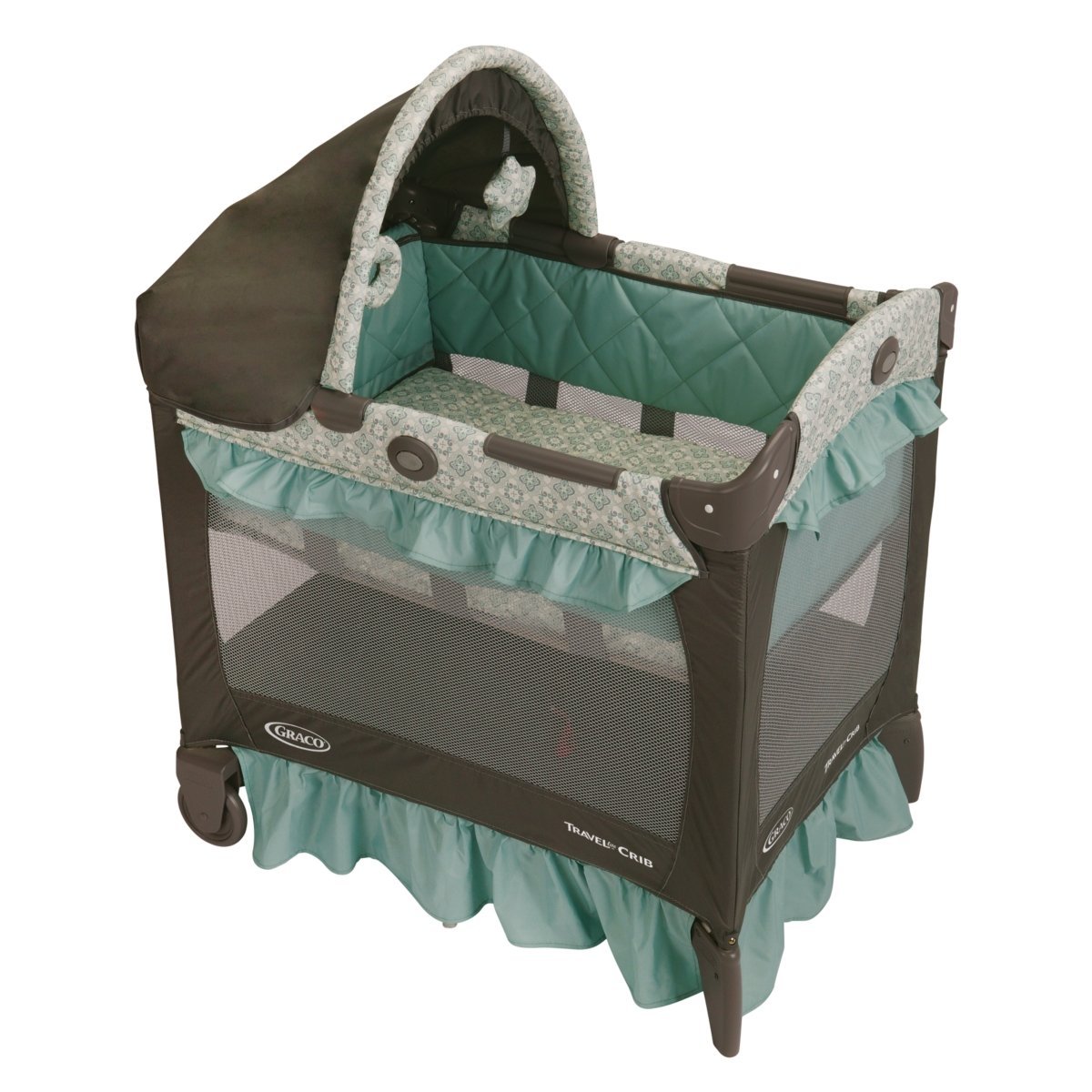 If you happen to do a lot of traveling having a moveable crib is an excellent idea. It enables you to have a safe place to put your baby in when you do not have access to their crib. Also it makes having your baby around you a lot easier. You can lay him or her down whenever you may need to do so. This travel crib is extremely lightweight weighing less than 20 pounds you are able to fold it up and go.
It is essentially two cribs in one as it comes with a removable bassinet and a playard that your baby can enjoy as it begins to become a toddler. This baby crib gives you an alternative to your crib at home. The bassinet comes with gentle vibrations that help soothe your baby.
3.

Union 3-in-1 Baby Crib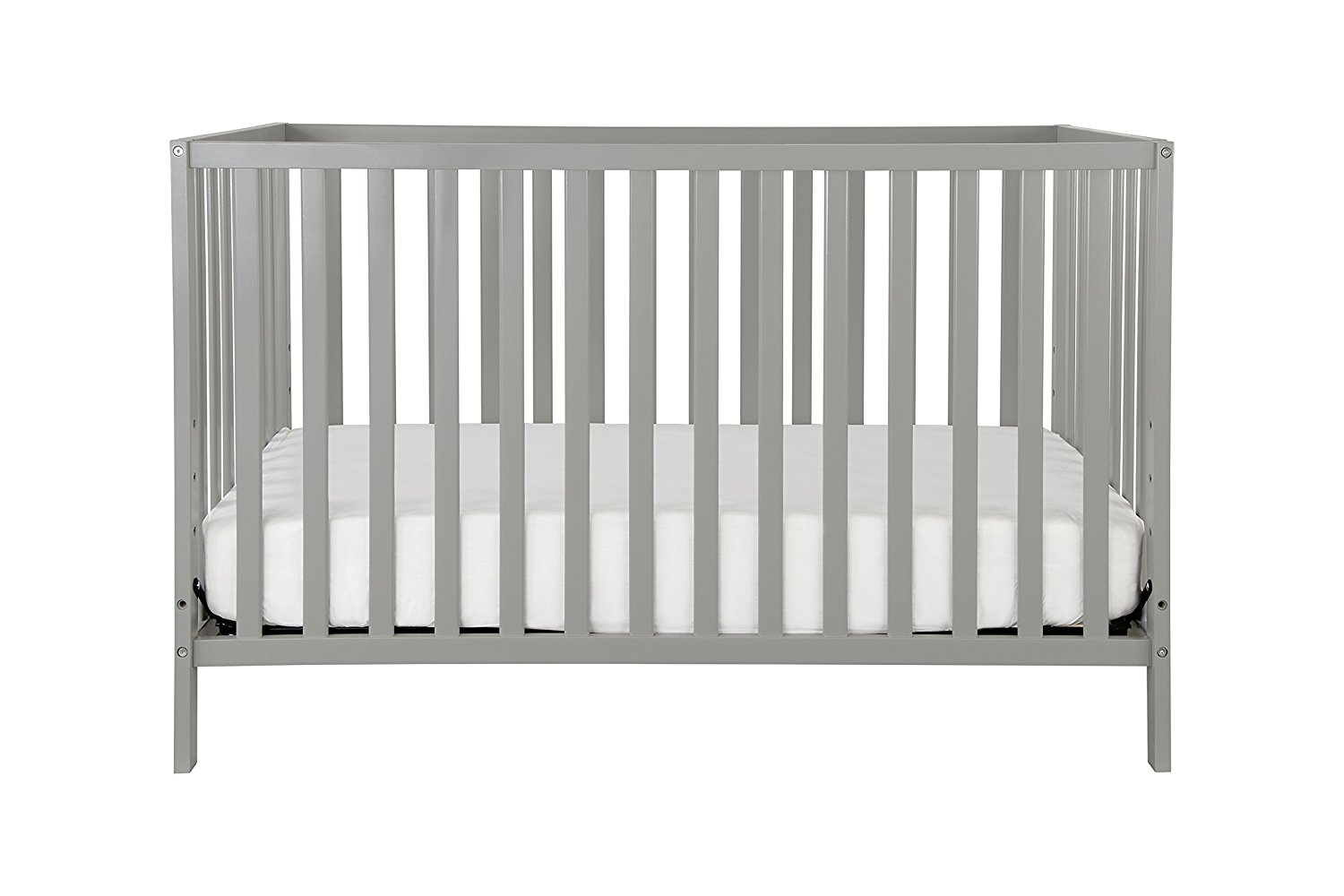 This baby crib has been JPMA certified what this means is it is extremely safe for your baby to be in. It is so safe it meets the ASTM international and U.S. CPSC safety standards. Your baby is well taking care of in this non toxic baby crib. It is a convertible crib so it can be used as your baby grows into a toddler. This crib converts into a daybed and a full bed as well so it is able to be used for many more years to come.
This crib is a modern and stylish crib. Which means you are able to give your nursery the contemporary appearance that you have always wanted. It is also very simple which means it can go well with any and every nursery theme you may have.
2.

Stork Craft Tuscany Baby Crib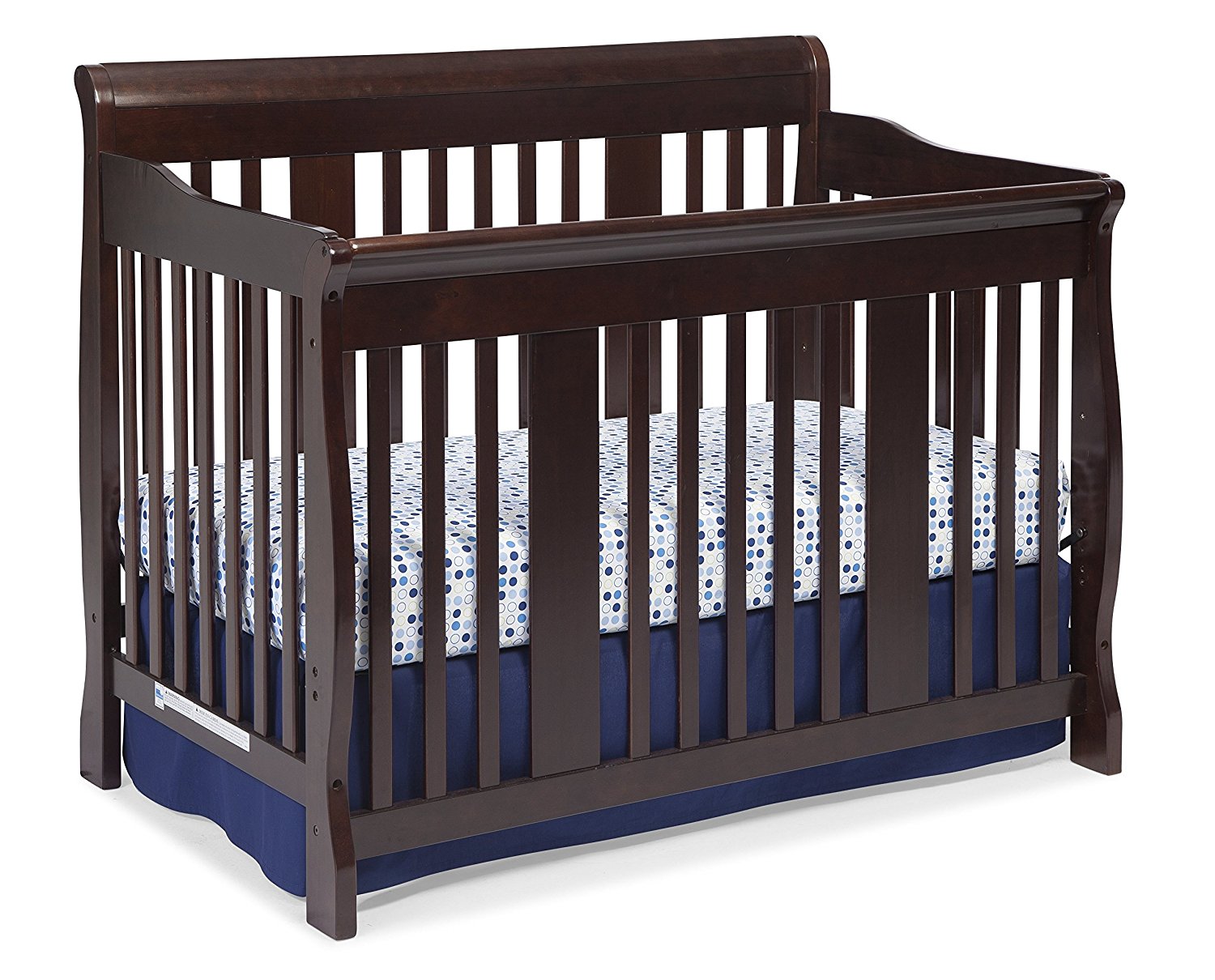 Designed to grow with your baby this crib, was created extremely durable so it is able to grow old with your baby. It converts into 4 different options. So you can always count on this baby crib regardless of how old your baby becomes. This crib can take you all the way until your child becomes a teen as it does have the capacity to transform into a twin size bed.
The style of this crib is elegant and stylish so you can use it with any nursery theme you may like. You are also able to adjust the height of the mattress your child sleeps in, in order to make it more comfortable for them and adjust it to their needs.
1.

DaVinci Kalani Convertible Baby Crib – Best convertible cribs for Babies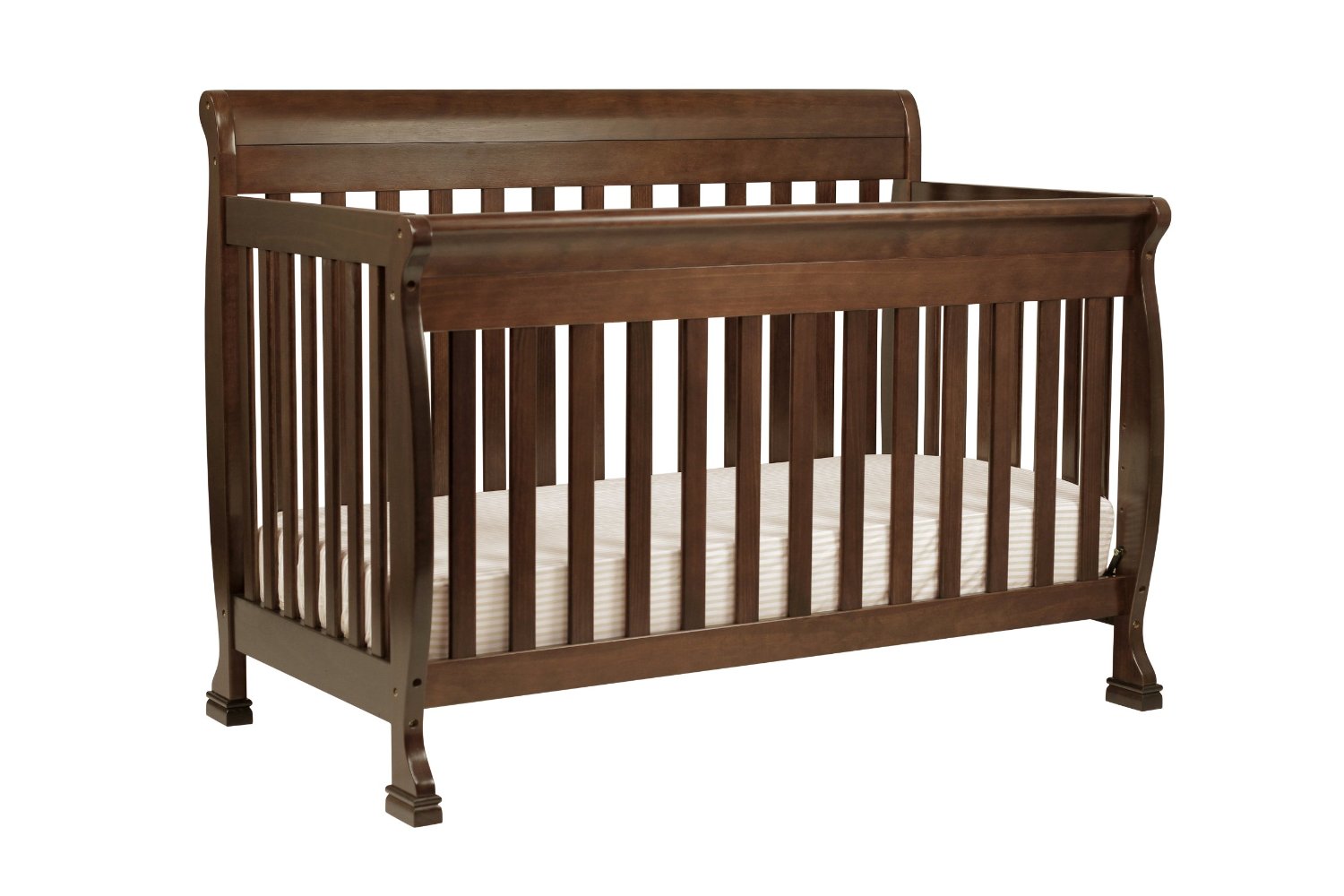 This is an award-winning crib that is sought after by many moms because of its durability, reliability and style. The design of this crib is stylish and modern. However, it does have a vintage flair to it as well. This enables you to be able to use it with any nursery theme. Not only is this crib convertible so it is able to grow with you and your child but it is also GreenGuard Gold certified.
What this means it is screened for 360 VOCs and over 10,000 chemicals.This baby crib is finished in non-toxic multi-step painting process, lead and phthalate safe. Making it extremely safe for your baby to spend lengthy periods of time in.
In conclusion, finding a well built baby crib that is of excellent quality may not be the easiest thing to accomplish. However, we have narrowed it down to the very best on the market. Let us know below which crib has caught your eye and why.