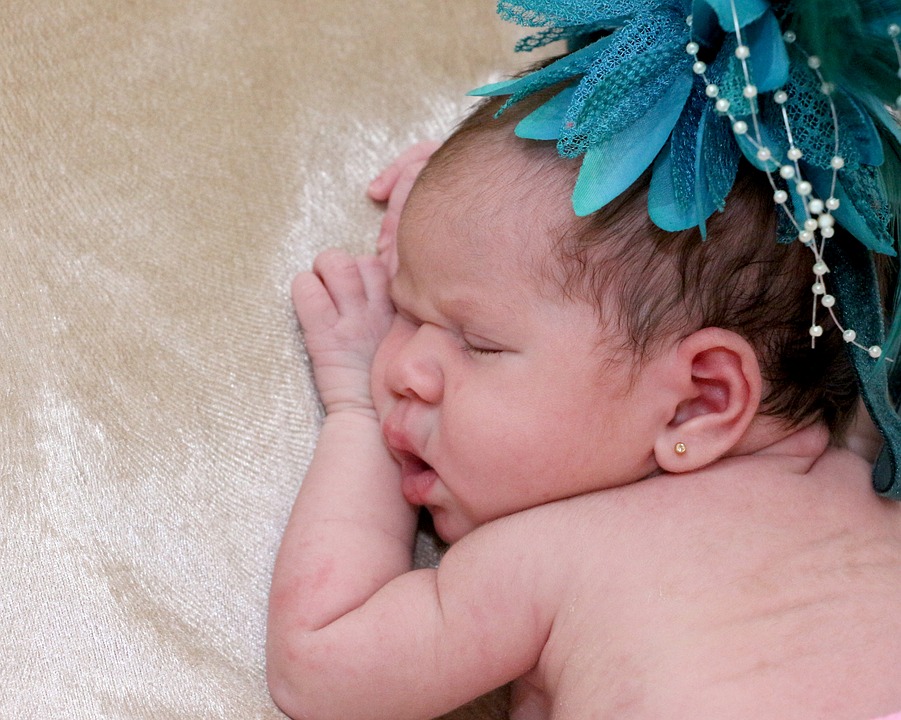 Medical-Grade Earrings For Babies: What is it & Why You Need To Get Those!
As a very caring mom, I always wanted the best for my baby girl. I was waiting for a long time to decide to get her first baby earrings finally. This is so important for every girl to have this small femininity attribute from a very young age. There is such a wide variety of beautiful jewelry. Still, my main worry was to find the most health suitable earrings for the baby. Since I am nickel intolerant, I was also afraid my baby would get it.
Have you ever considered getting hypoallergenic earrings for your baby?
Nobody ever told me to get hypoallergenic earrings for my kid. But I was super conscious and decided to do my own research about hypoallergenic earrings. I found out that medical-grade earrings would be the best for the baby to try for the first time. I discovered the plastic and titanium earrings for the kids. And I could not believe my eyes that these nickel free earrings really made it easy for my kid: no reaction or itchy feelings and absolutely no discomfort for the child.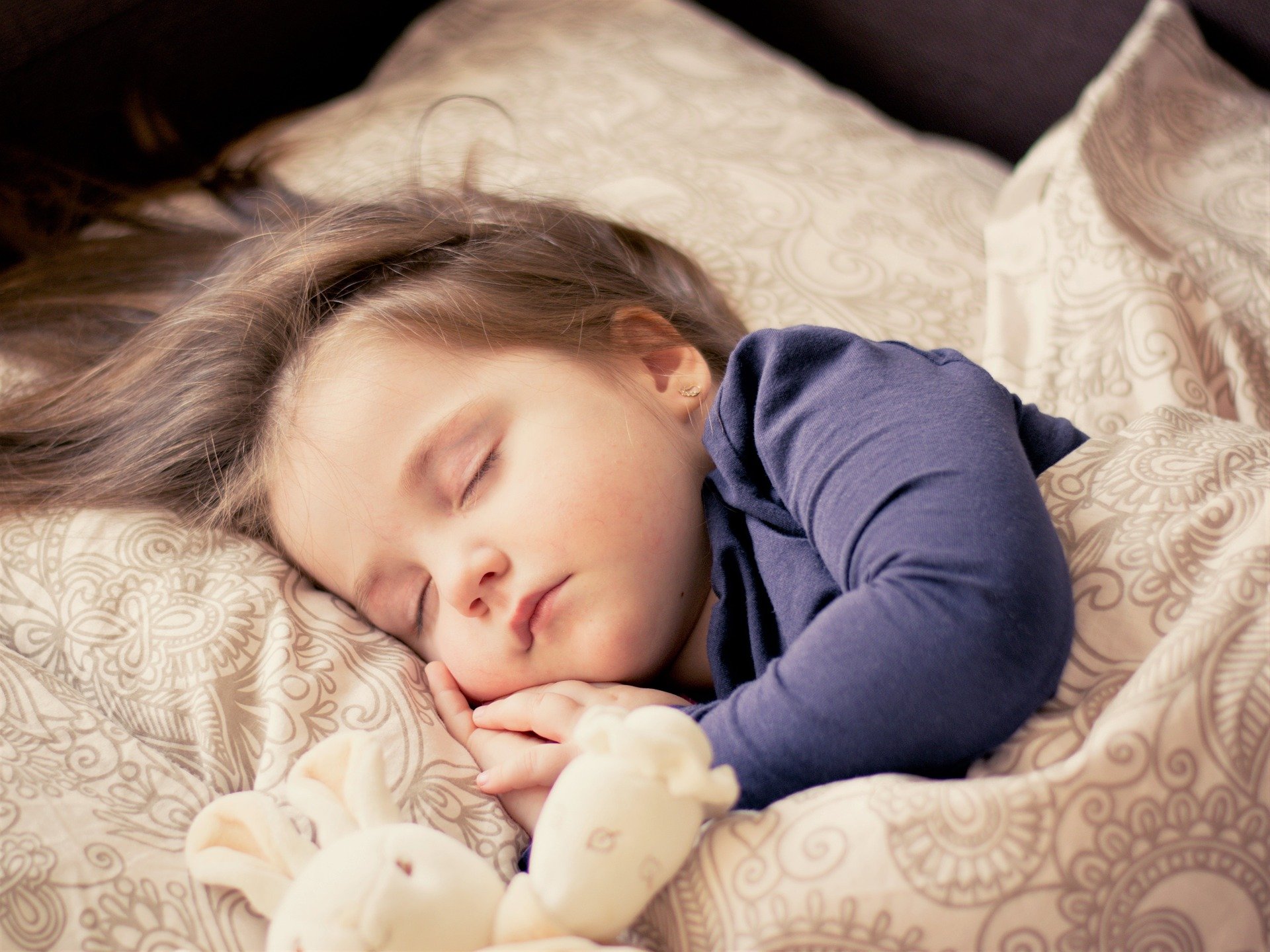 A wide choice of medical-grade earrings for babies
Designers pay special attention to jewelry designed for young fashionistas. Their small size and specific themes distinguish children's earrings, the vegetable and animal world's motives, various stars, hearts, bows, cartoon characters, etc.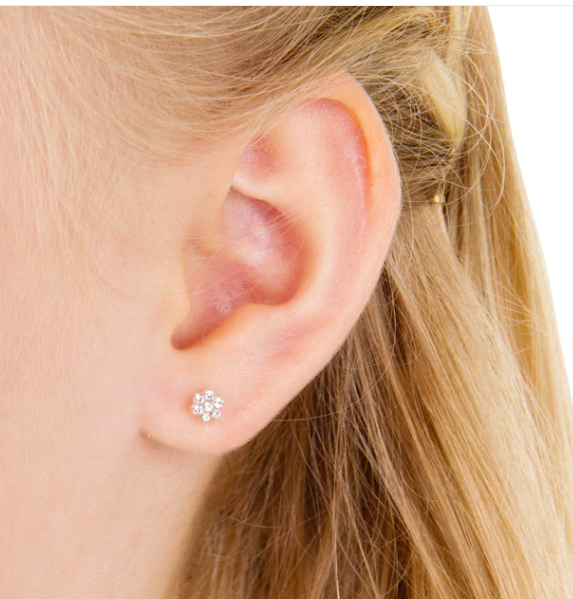 At what age can you pierce baby ears, and should you?
The parents determine the age at which children pierce ears. Some of them are so eager to see the earrings on their girl that they are ready to do it almost immediately after the birth. From a medical perspective, there are no scientific recommendations in favor of one or another age. In any case, the procedure should be carried out by specialists in compliance with all hygienic norms.
Should I get my child's ears pierced or not?
The modern way of piercing is quite painless: a special gun is being used to pierce the baby's ears. It is charged with a sterile children's earring that is supposed to be made a medical-grade earring. It remains in the lobe until the healing of the wound. The puncture is done with lightning speed, so even a very small child can stay peaceful. Yes, earrings in children's ears can disturb for the first time, but this is because it is something new. There is very important for the child not to feel any irritating feelings, so this is why it is better to use medical-grade earring for the babies. Even though, if you prefer to wait for the child to grow up and let them make her own choice – this is great, but still, remember to go hypoallergenic.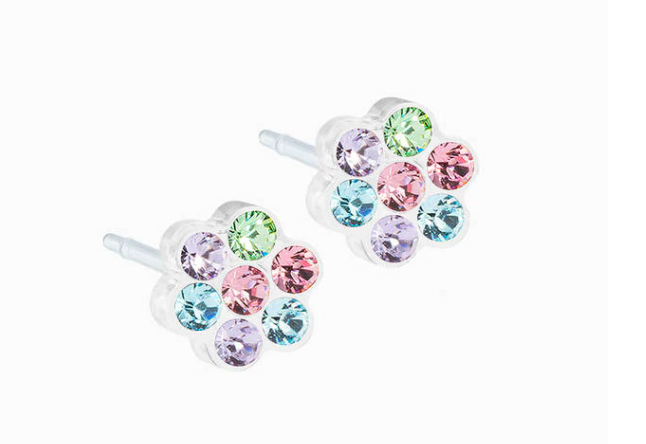 My personal preference was medical-grade plastic earrings for kids
First of all, medical-grade plastic material is very baby-friendly and very lightweight. It is super easy to wear and sterilize after. It is not going to change its form even when the outer temperature is high and it is bacteria-free. My baby is delighted wearing these beautiful earrings every single day. We have never thought of making a change, plus the choice is so amazing that there is no need to look for more.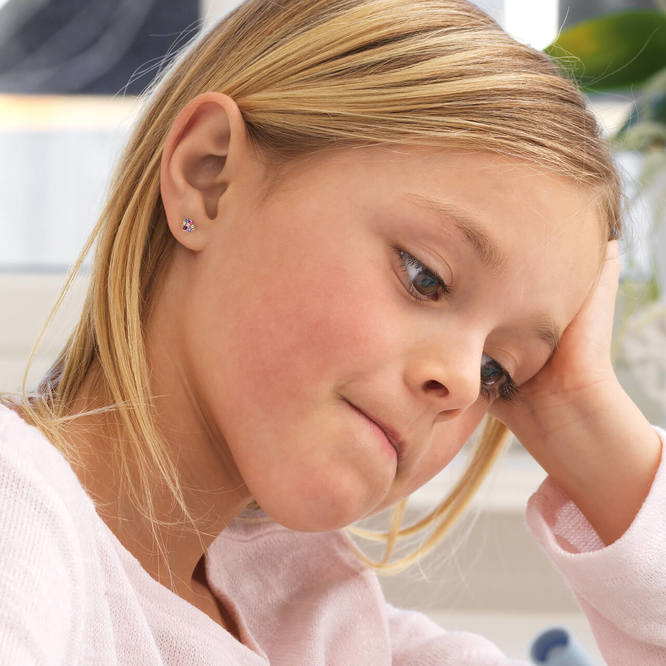 My second choice would be medical-grade titanium earrings for babies
If you are not a great fan of plastic materials, there is also a great variety of medical-grade titanium earrings for babies. Just so you know, titanium earrings are safe. This is a good way to make an introduction for the starter. I would choose those earrings from even for myself! Those are so durable and what is the most important, they are 100% hypoallergenic.
The best choice of every mom in the world is hypoallergenic earrings!
If you are a mother, you know you would do anything to make your baby feel great. For that reason, you need to think about safety before getting your babies' ears pierced. Think wisely and take a look at medical-grade jewelry. What if I told you, that even I used to wear those on a daily basis. Yes, I did, I wore medical-grade earrings for quite a few years, and to be completely honest with you, I did love them!
Your baby girl will not only feel good but also look pretty and girly. Isn't that everything you wanted? Your little angel wants to shine with sparkles in the ears just like her mommy. Make this experience truly unforgettable and pleasant but still safe for health. The health of our kids is in our hands, so let's make the right choices for them.