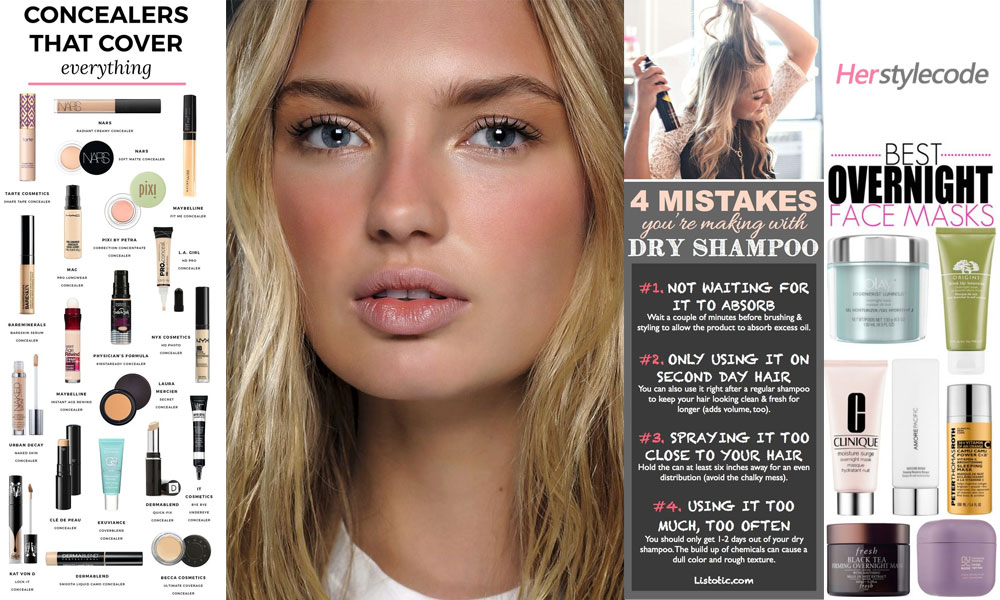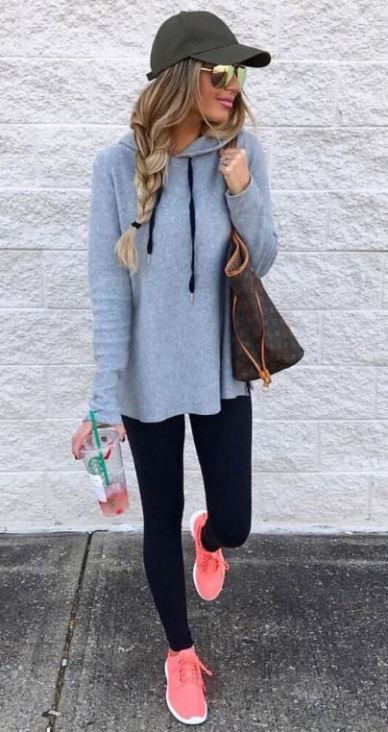 There are days when you can't wait to get out of bed to put on an exciting new outfit or try out a new makeup palette. But inevitably, there are also days when even flat ironing the ends of your hair or swiping on some tinted lip balm seems like far more effort than you're willing to make. Unfortunately, these zero-motivation mornings don't always line up with days when you can afford to lay in bed all day in sweats and a ponytail.
When you're feeling unbearably lazy on days when you need to look presentable, you don't have to drag yourself toward a full face of makeup and pin-straight hair. Give yourself a break from the grind of your daily beauty routine with these essential lazy day beauty tips for effortless everyday beauty.
1. Spot Treat Your Skin

Contrary to what you might think, you don't have to cover your entire face in foundation every single day. When you don't feel like going through the motions of foundation application, just grab a tube of concealer instead.
Use concealer to soften blemishes and other imperfections on your skin. Blend the concealer outward using a damp sponge to smooth the transition between makeup and natural skin. If needed, apply a layer of tinted moisturizer or BB cream on top of the concealer for a more natural finish.
2. Add Some Color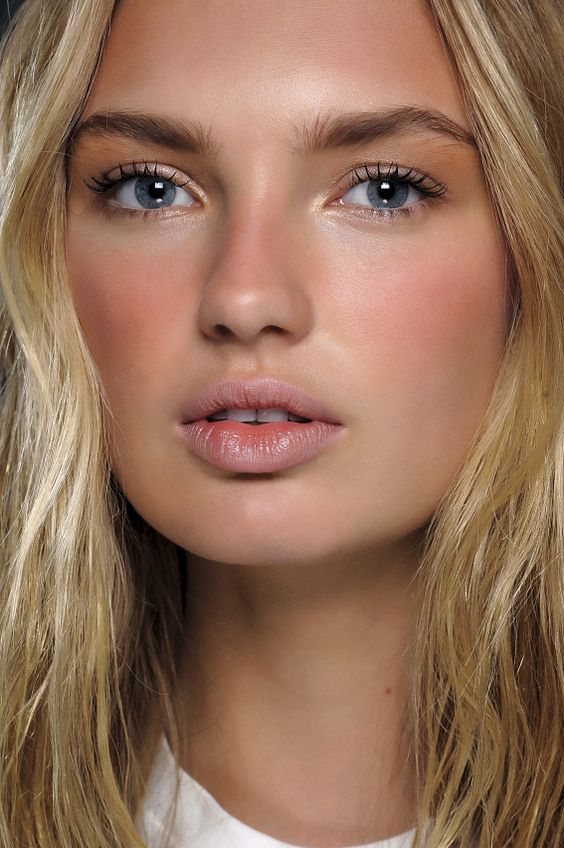 Add energy and life to your skin with an old classic: blush. These days, many women forgo blush or use it as an afterthought in favor of their complicated contour and highlighting routines.
When you're running late or low on energy, though, blending spots of color into your cheeks is a much easier, faster way to revive dull skin Swipe matte bronzer under your cheekbones and along your jawline to add effortless dimension to your face and accentuate your bone structure.
3. Learn to Rock an Effortless Updo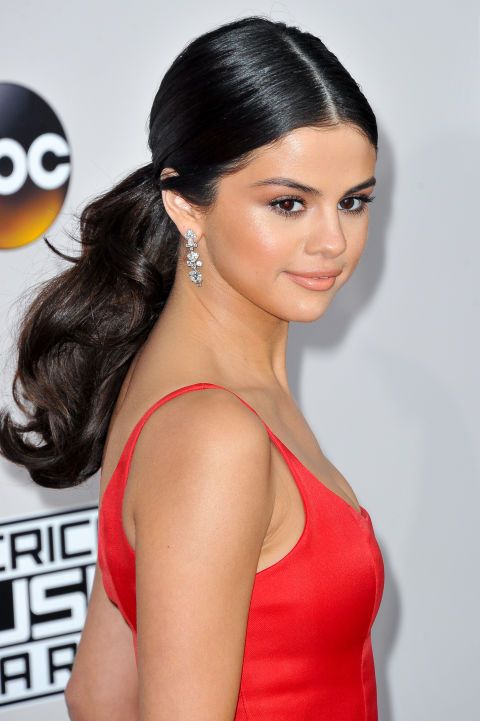 Try to perfect at least three updo styles that you can confidently pull off within minutes. Effortless updos can be your saving grace on days when you've got no time to spare and even running a brush through your hair seems a little too daunting.
Perfect a sleek ponytail that's appropriate for a business meeting or a standard day at work. Part your hair down the middle, comb it back, and secure it in a ponytail a few inches above the nape of your neck for a polished style that doesn't come off as uptight or rushed. The best thing about this style is that it works when your hair is wet, too. If you're really running short on time, just blow dry the ends of your hair and leave the rest damp.
On days when you're not headed to a professional setting and can afford to look a little more casual, twist your hair up into a messy bun. Tease your hair slightly first to add volume and use hairspray as a finishing touch to keep body in your bun all day long.
4. Solve Your Skin Woes Overnight

On any given morning, you probably don't have time to deal with unexpected skin problems. Whether you're fighting with a blemish or dry, flaky patches, uncooperative skin can throw a frustrating wrench into the flow of your beauty routine.
Before you go to bed, assess your skin for any problem areas. Use a heavier moisturizer at night to hydrate dry patches and leave your skin smooth and prepped for makeup by morning. If you notice a pimple forming in the evening, apply a spot treatment–an over-the-counter anti-acne gel or cream should do the trick–to help shrink the spot overnight.
5. Use Dry Shampoo the Right Way

Dry shampoo has the power to make dirty, oily hair look clean and freshly washed. However, these transformative effects are only attainable if you know how to use dry shampoo the right way.
Don't try to use dry shampoo to soak up all the oil from your hair after you haven't washed it in several days. Instead, use dry shampoo proactively if you know you might not be able to fit a shampoo into your schedule for a while. Dry shampoo is much more effective at absorbing oil as it accumulates than eliminating oil that's already been sitting in your hair.
If you have dark brown or black hair, you might have noticed that dry shampoo leaves your hair with a white powdery finish that looks eerily similar to dandruff. Solve this embarrassing problem by using colored dry shampoo instead of white. This darker powder is designed to blend more easily into dark hair without leaving white residue behind.
6. Get a Healthy Glow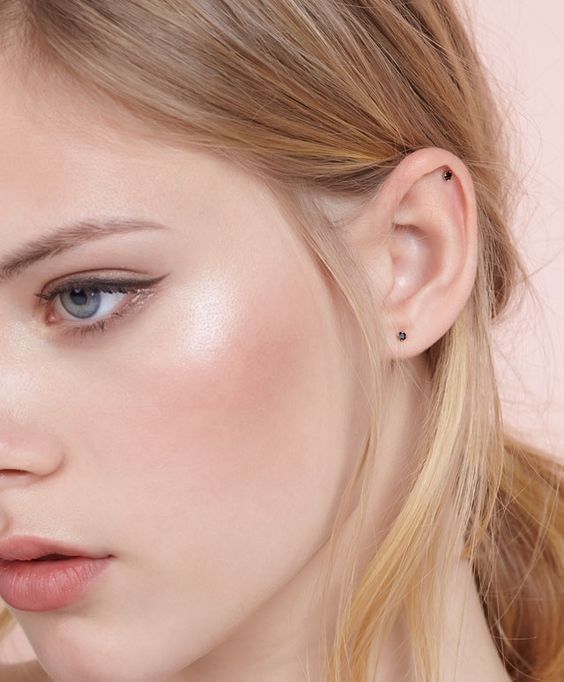 Much like spots of color on your cheeks, a slight glow in the right places on your skin can make you look alert and alive even when you're exhausted or hungover.
A little bit of highlighter on your cheekbones goes a long way. However, if your skin is in desperate need of a pick-me-up, up your glow factor by mixing a few drops of liquid highlighter into your primer, BB cream, or foundation for a subtle all-over shimmer.
7. Perfect the Five Minute Face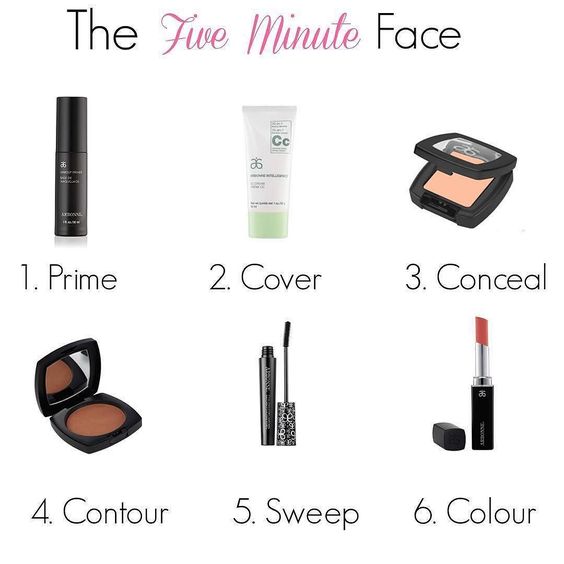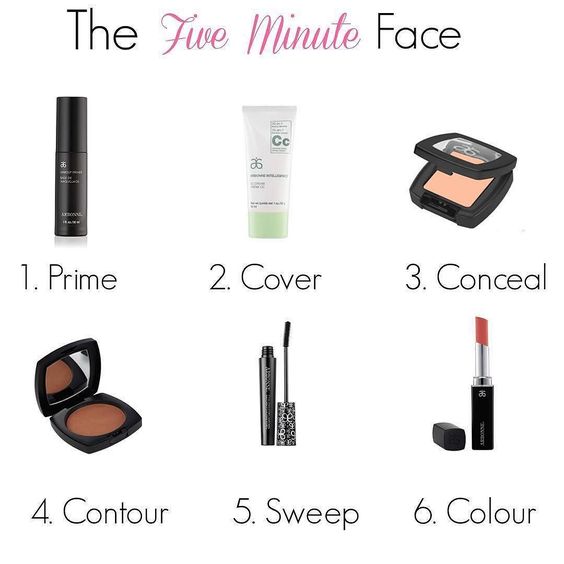 Every woman should know how to do her makeup in five minutes or less. While you probably can't perfect winged liner in this amount of time, having a five-minute makeup routine up your sleeve is a life-saver.
Create your five minute face routine by deciding upon five essential makeup products that you can't bear to leave the house without applying. Stick with convenient products that don't require much precision to apply. Swap your foundation for tinted moisturizer and skip mascara in favor of your eyelash curler. Add highlighter or blush to your cheekbones and a swipe of tinted lip balm as a finishing touch before you head out the door.
Your laziest days don't have to show. Use these lazy day beauty tips to perfect your essentials-only beauty routine for gorgeous hair and makeup even when your time and energy are at an all-time low.