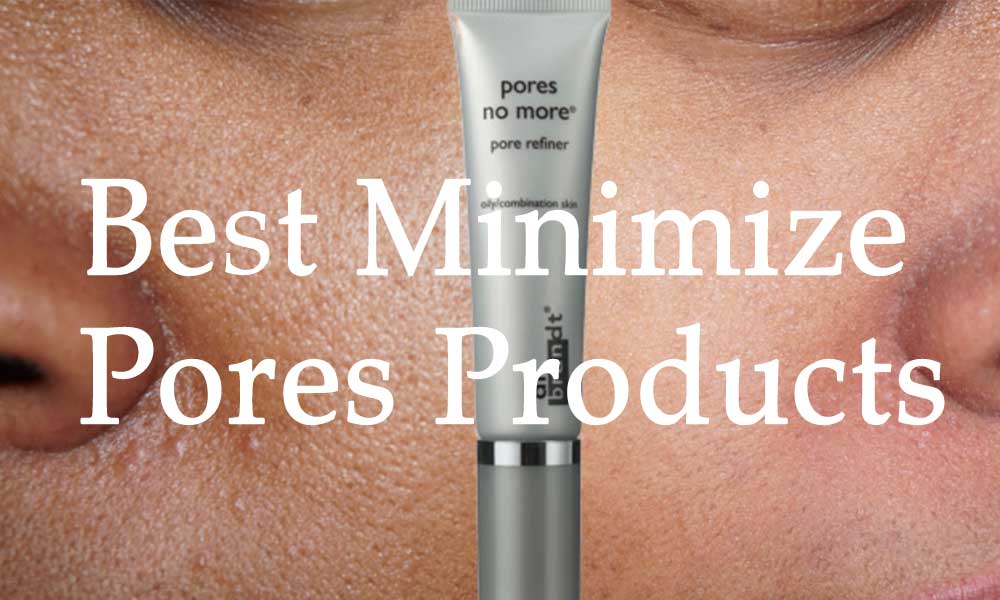 How to minimize pores – best minimize pores products
Pores are a natural part of the human body. In fact, they are a necessary component of humans' physical bodies. Pores are the tiny openings in human skin that allow for the release of oil that is naturally produced within our sebaceous glands. Without pores, human bodies would have no means by which to release this oil, which serves as an important source of protection for human skin against bacteria and other unwelcome intrusions.
However, despite the necessity and beneficial functions of skin pores, many women resent their pores. Everyone's body is different, and some women have pores that are more obvious and clearly visible in their skin. Large pores are generally considered to be unattractive, as they mar the smooth surface of your skin and distract from your other beautiful features. Fortunately, large pores don't have to be a permanent condition. There are many products you can use to minimize the visibility of your large pores or even permanently shrink them in order to achieve the smooth skin of your dreams.
8. Body Merry Charcoal Mud Mask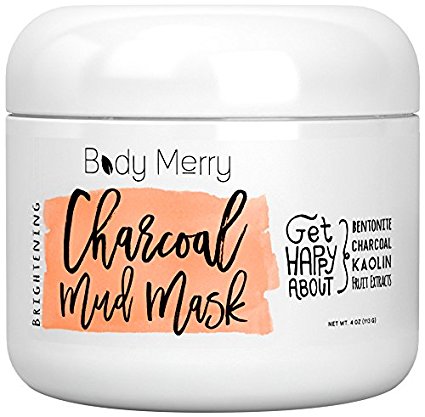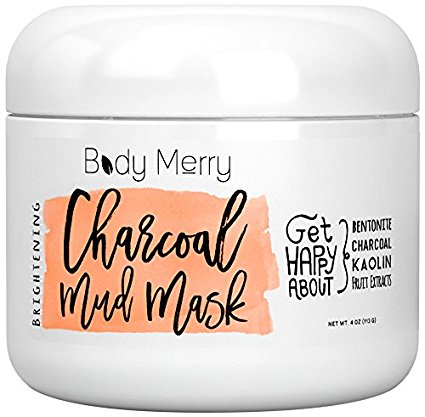 This all-in-one charcoal mud mask harnesses the combined powers of charcoal, clay, and fruit extracts. These active ingredients blend to create a powerful mask that smooths, softens, and transforms the appearance of your skin.
The activated charcoal and clay infused into the mask has anti-inflammatory properties. These ingredients minimize the look and feel of acne scars, current pimples, and other blemishes on your skin. The natural botanical extracts within this mask include coffee seed extract, blackberry extract, raspberry extract, cranberry extract, and more. These extracts actively work to tighten your pores in order to minimize their visibility and leave your skin smooth. They also brighten your skin and eliminate any discoloration from its surface.
7. Yeouth Vitamin C & E Serum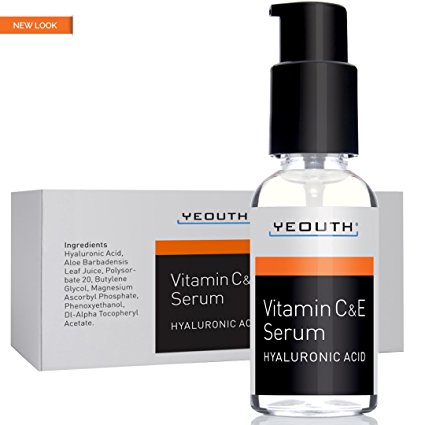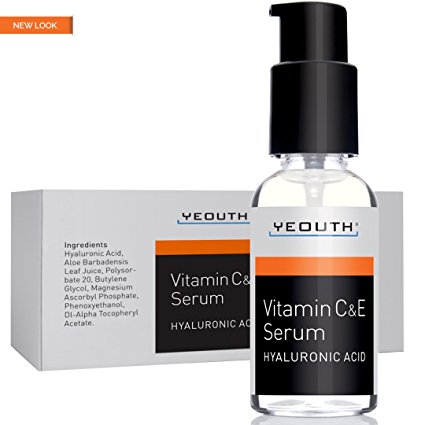 This simple, clear serum from Yeouth does wonders to transform the appearance of your pores and skin as a whole. It tightens up your skin and helps restore your skin to its youthful glow by eliminating wrinkles and fine lines as well as fading age spots. Along with its anti-aging benefits, the serum tightens your pores and plumps up your skin in order to minimize the visibility of your pores permanently.
The serum includes vitamin C, vitamin E, and hyaluronic acid. The vitamin C nourishes and brightens your skin while the vitamin E hydrates your skin and repairs any existing damage. The hyaluronic acid within the serum reduces the appearance of pores and signs of aging.
6. Body Merry Super C-22 Toner

This facial toner is infused with twenty-two percent pure vitamin C. The vitamin C within the toner works to fade the visibility of age spots, blemishes, and other discoloration. It brightens your skin as a whole and reduces the appearance of fine lines, wrinkles, and pores.
This effective toner also includes a broad range of natural cleansing and nourishing ingredients. These ingredients include witch hazel, which cleanses and refreshes your skin while preventing future breakouts and blemishes. The toner also features carrot oil, vitamin E, green tea, and other ingredients that nourish your skin and leave it looking and feeling smooth and hydrated.
5. Baebody Beauty Arabica Coffee Scrub

Coffee isn't just a delicious drink that's great for perking you up on early mornings. It's also an effective beauty product that carries many benefits for your skin. This coffee scrub significantly reduces the appearance of blemishes and unattractive marks on your skin, including cellulite, stretch marks, acne wrinkles, fine lines, veins, and pores.
The scrub contains a varied blend of natural and organic ingredients. These ingredients include but are not limited to dead sea salt, olive oil, shea butter, and almond oil along with pure Arabica ground coffee. The dead sea salt helps exfoliate your skin to leave it feeling smooth while the shea butter and oils nourish and condition your skin for extra hydration and moisture.
4. Zen Me Body Brush Exfoliation System

Dry skin brushing is a great way to exfoliate and cleanse your skin. This skin care technique helps minimize the visibility of imperfections, including current breakouts, acne scars, pores, and more, in your skin. This dry skin brushing kit includes a special charcoal konjac sponge and exfoliating gloves.
The brush system sloughs dead skin cells off of your skin and leaves it bright and smooth. It also helps prevent your pores from getting clogged and causes them to appear smaller and less visible. Plus, dry skin brushing stimulates increased collagen production within your skin in order to promote skin repair and rejuvenation.
3. Body Merry Glycolic Acid Cleanser

Who knew that just washing your face can minimize the appearance of pores and other imperfections in your skin? With this glycolic acid cleanser from Body Merry, washing your face is able to do just that. The cleanser is gentle yet effective and uses its active ingredients to reduce the appearance of wrinkles, fine lines, discoloration, and enlarged pores in your skin.
The primary active ingredient within this face cleanser is, of course, glycolic acid. The glycolic acid penetrates deep into your pores to unclog them and minimize their visibility as well as reduce the appearance of other imperfections. Other ingredients within the cleanser, including olive oil, rosehip oil, jojoba oil, and tea tree oil, nourish, hydrate, and condition your skin to leave it feeling soft and smooth.
2. Magestic Pure Cosmeceuticals Dead Sea Mud Mask

This dead sea mud mask from Magestic Pure Cosmeceuticals is one hundred percent natural. It is designed specifically to reduce the appearance of pores in your skin and leave you with a smooth, unblemished surface.
The blend of natural salts and minerals within the face mask work together to minimize the visibility of your pores, tighten your skin, and restore your skin's bright finish. The gentle mask works on all skin types, including sensitive and oily skin, without causing irritation or damage.
1. Christina Moss Naturals Facial Moisturizer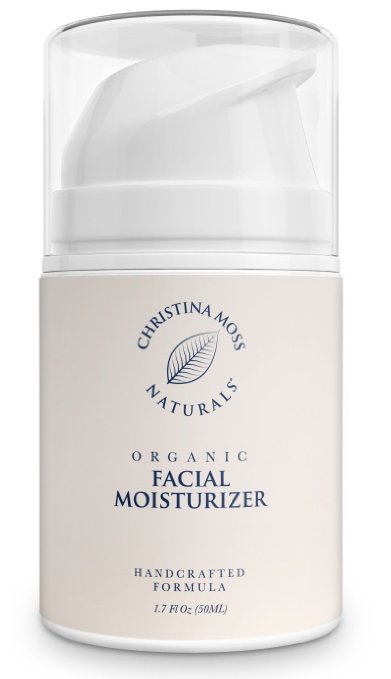 This facial moisturizer from Christina Moss Naturals includes one hundred percent natural and certified organic ingredients. It does not include any petrochemicals, fragrances, fillers, binders, or other harsh chemicals that are frequently included within moisturizers. This absence of harsh chemicals ensures that the moisturizer is gentle on your skin and does not cause irritation.
The natural ingredients within this moisturizer are very effective at reducing the visibility of signs of aging as well as pores and other blemishes. It minimizes the appearance of wrinkles, fine lines, age spots, blackheads, other acne marks, and enlarged pores. Plus, the moisturizer leaves your face feeling soft, smooth and hydrated immediately. The moisturizer is hypoallergenic and complements all skin types from sensitive to dry to oily.