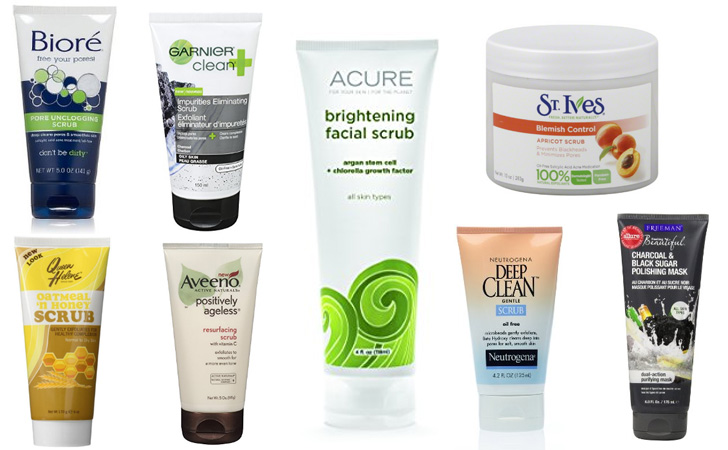 Glowing skin is hydrated healthy skin. It is also skin that looks great even without needing makeup. However, our skin does not always do exactly what we want it to do but there are products that we can use to make it appear healthier. Using a facial scrub is one if not the best way to bring the glow back to your skin. It is also the best way to remove dead skin cells and dull skin.
When your skin is looking dull it maybe time to try a facial scrub. Although facial scrubs are excellent in bringing out the best in your skin. However, they can become expensive. Nonetheless, just because they are expensive does not mean they are the best facial scrubs on the market. Here are 10 cheap ones that will leave you glowing.
10. 

Biore Pore Unclogging Scrub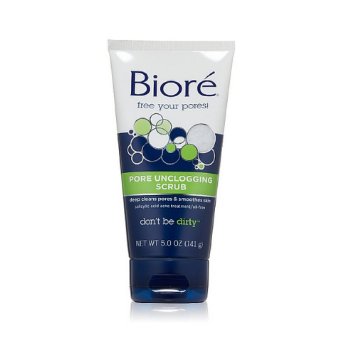 Clogged pores is currently the number one reason for acne and pimple breakouts. To prevent them from happening you want to maintain your skin clean of dirt and makeup. This Biore pore unclogging pore scrub acts as a double duty cleanser and facial scrub. It contains small beads that are gentle enough on the skin to be used everyday. However, they are strong enough to get deep inside your pores and remove any dirt you may have.
9. 

Acure Brightening Facial Scrub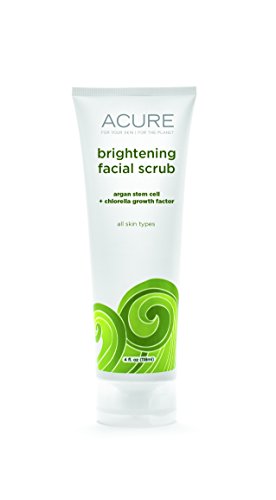 Facial scrubs are ideal for brightening your skin. This facial scrub was created with that in mind. It is a gentle exfoliation that adds nutrition to your face as it removes dirt and dead skin cells. This facial scrub contains chlorella which stimulates new cell growth to help your skin regenerate at a more rapid speed.
8. 

St Ives Scrub, Even & Bright Pink Lemon & Mandarin Orange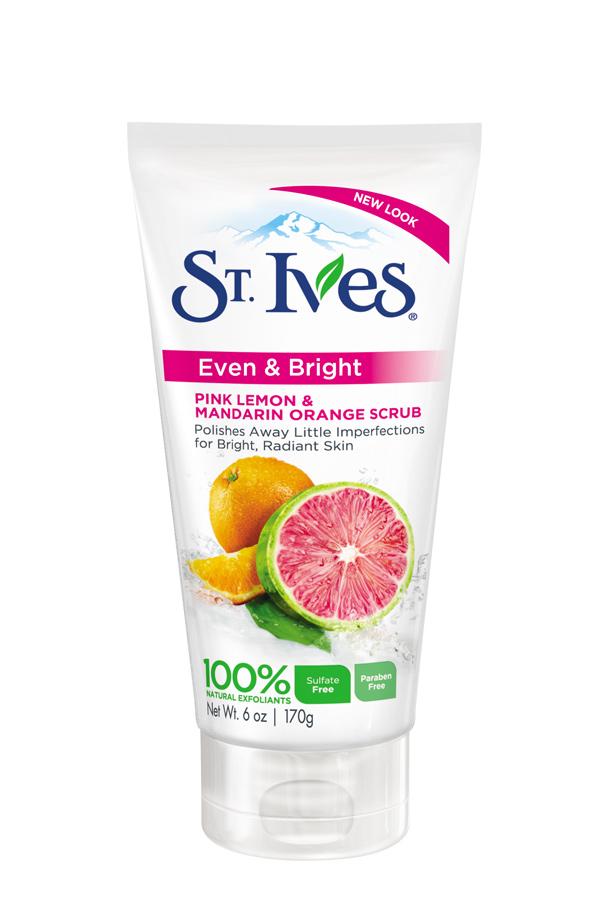 This facial scrub is all natural filled with natural pink lemon and mandarin orange essential oils that help brighten your skin. The oils in acidic fruits such as pink lemon and oranges give your face a refreshing feel while helping polish your face. It helps give your skin a radiance to it. This scrub is ideal if you have dull skin and discoloration.
7. 

Alba Botanica Acnedote, Face & Body Scrub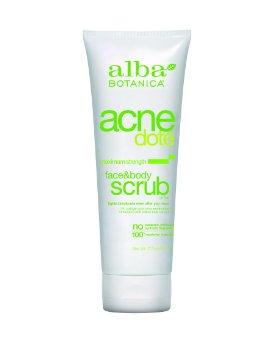 If you suffer from acne or acne prone skin, it can be difficult to find a facial scrub that will not cause your skin to become overly sensitive or give you extra irritation. This facial scrub was created specifically for acne and acne prone skin as it is much gentler than many facial scrubs. It is also contains walnut extract which is a wonderful ingredient in attacking acne right at the root. This scrub can be applied to your face and your body as many people suffer from acne in different parts of their body not only their face.
6. 

Aveeno Positively Ageless Resurfacing Scrub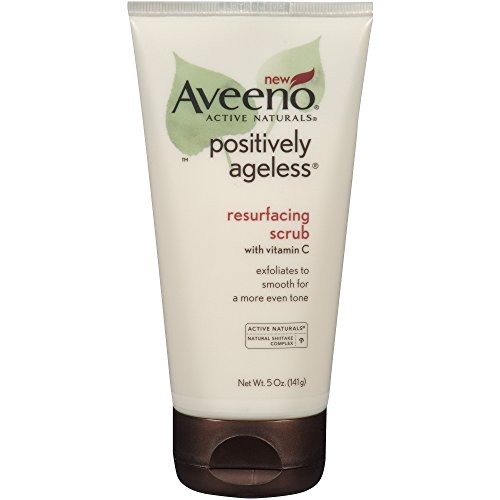 As we age and lose collagen our skin also has a tendency to lose its brightness which will result in your skin looking dull. Dull skin is older looking skin and we never want that. You always want to have youthful skin regardless of your age. This facial scrub is a resurfacing scrub with vitamin C. It has small beads which are wrapped in oatmeal to give you a gentle exfoliation while giving you a smooth even tone to your skin.
5. 

Freeman Facial Charcoal & Black Sugar Polish Mask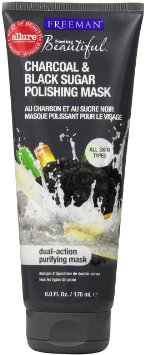 If you want a deep cleansing that will draw out all of the dirt stuck inside of your pores you will want to try a charcoal mask. Charcoal is renowned for drawing all the dirt out of pores by acting like a magnet to the dirt. It gets deep inside your pores removes all the dirt and leaves your face feeling clean. This is a great scrub to use when you have used a lot of makeup and are in need of a refreshing pick me up.
4. 

Neutrogena Deep Clean Gentle Scrub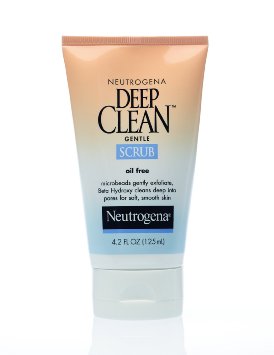 Scrubs tend to be a little bit harsh on the skin if you have sensitive skin which is why some people tend to not want to try a face scrub. If you have sensitive scrub you will want to try a facial scrub like this one that is deep cleaning but will be very gentle on the skin. This facial scrub is very soothing on the skin while giving you the fresh feeling of a deep cleansing scrub.
3. 

St. Ives Apricot Scrub Naturally Clear Blemish and Blackhead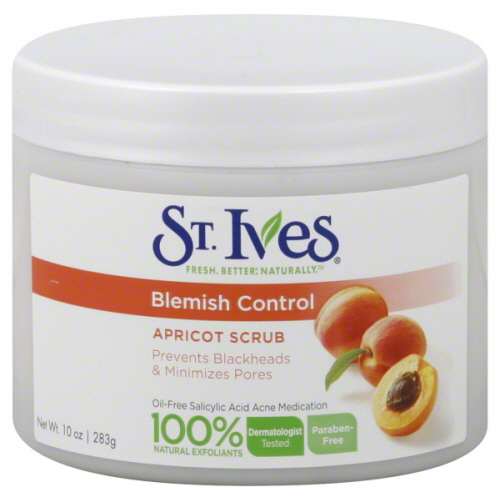 Large pores is an issue for many of us as it doesn't look great when you apply makeup and all you see is your large pores that have soaked in all your foundation. Or when you try to only wear your favorite moisturizer and can still see your large pores. A scrub like this one can help you minimize appearance of your pores while helping you prevent blackheads. Blackheads are a pain to get rid of for everyone this scrub will help you do just that get rid of them and prevent them from coming back.
2. 

Garnier Clean Plus Blackhead Eliminating Scrub for Oily Skin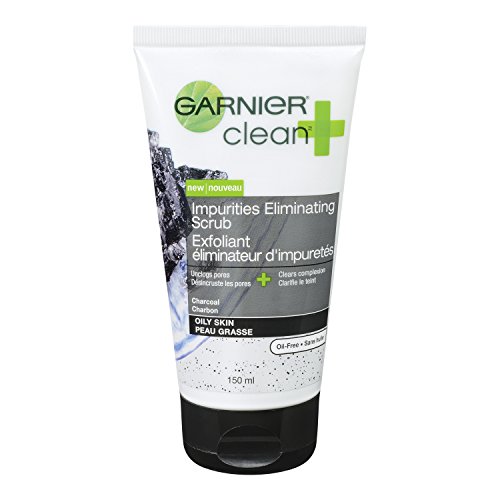 Finding a facial scrub that will eliminate black heads plus mattify oily skin is not the easiest thing to do. Numerous facial scrubs tend to make oily skin become even oilier after continuous use. This facial scrub will do the complete opposite. With continuous use you will start to notice your skin will not produce as much oil and your face will have fewer blackheads as well.
1. 

Queen Helene Gentle Oatmeal 'n Honey Natural Facial Scrub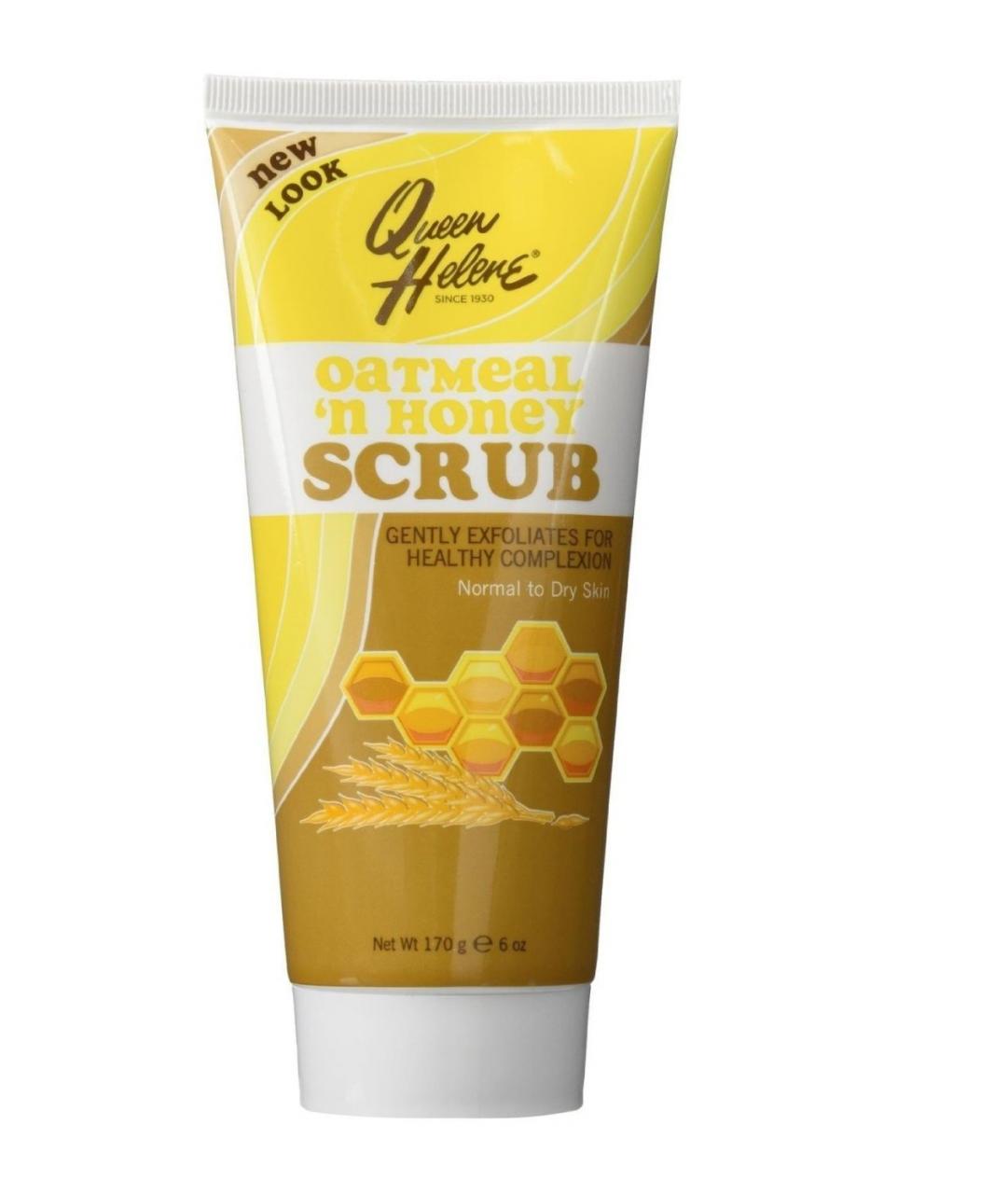 This facial scrub is moisturizing while exfoliating your skin. It removes all dead skin cells while giving your skin the nutrients that it needs. This is a honey and oatmeal scrub which means it is full of hydrating ingredients to leave your skin in better condition than if was before you used the scrub. It is a very gentle scrub so it will exfoliate your skin without resulting in any irritation.
Facial scrubs should be used only 2-3 times a week depending on your skin type. If you have dry skin, you want to use a scrub less as you do not want to overly dry your skin in the process. A scrub is an excellent way to polish your skin and bring it back to life. Next time you are looking for a good facial scrub try one of these they will make your skin glow for a fraction of the price. Which facial scrub have you tried? Tell us below.