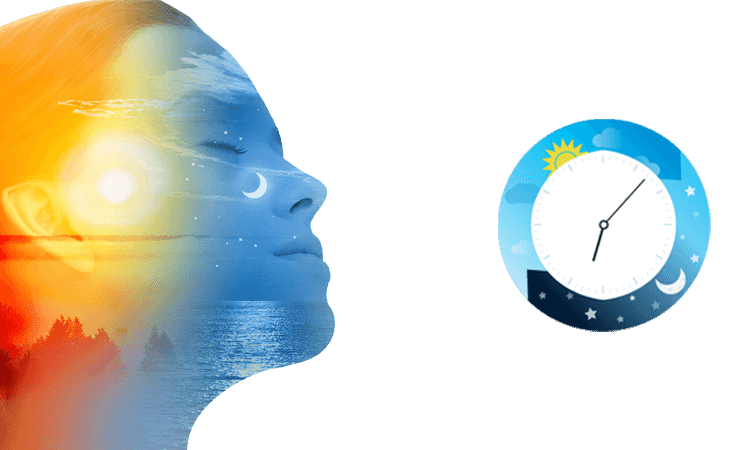 Is your skin safe and ready to fight with day to day sun and pollution exposure? In today's time, where your skin is not only prone to UV rays but also heatwaves and blue light, it becomes very essential to protect your skin with some daily skincare essentials.
Definitely, organic, naturally extracted ingredients and chemical-free products are the prerequisites that most people look for in skincare products. Also, how efficiently a product can protect and revive the skin is another big point along with engaging packaging and effective ingredients.
Derma Essentia is a progressive Indian dermocosmetic brand that walks along with this thought. Established in 2018, this company always served their customers science-backed, free of harsh chemicals and cruelty-free skin essentials.
Always in quest of innovative and unique skin care methods, this brand brought for the first time in India the concept of "Chrono Chardy: A New Way of Skincare".
But, how worth it to try out this brand for your daily skincare routine?
Here is an overview of the brand and its essentials that you can explore and evaluate:
Overview of Derma Essentia & Skincare Range
The whole concept of Derma Essentia revolves around what people actually need to protect their skin i.e. the essential skincare. The effective natural bioactives are the base of their products. They are always in search to provide their customers with a natural, healthy and organic way to care for the skin.
Derma Essentia doesn't compromise with ingredients. Every product is developed with unique ingredients, major of them are naturally obtained like Chrono Chardy. Chrono Chardy is Vitis vinifera (common grape vine) extract, the supreme quality of grapes that is especially cultivated in the Chardonnay farms of Japan. This ingredient works deeply on skin clock genes, corrects skin circadian rhythms and works day-night to provide skin with the ultimate protection. They give this skincare the name 'Chrono Beauty'.
Chrono Chardy works synergistically with ingredients like most stable ascorbic acid, infra
Guard and more to keep skin in the utmost healthy state in the form of sunscreens, face serums and moisturizers.
Derma Essentia also understands the needs of people with sensitive skin and thus presents a different product range for this skin. They care for everyone, no matter what your skin type is, you can get the skincare products of your choice. They also provide a platform to know your skin type and get customized products accordingly.
Let's take a look at some of the products from their essential skincare range:
1. AHA FACE WASH FOR YOUR DAILY GLOW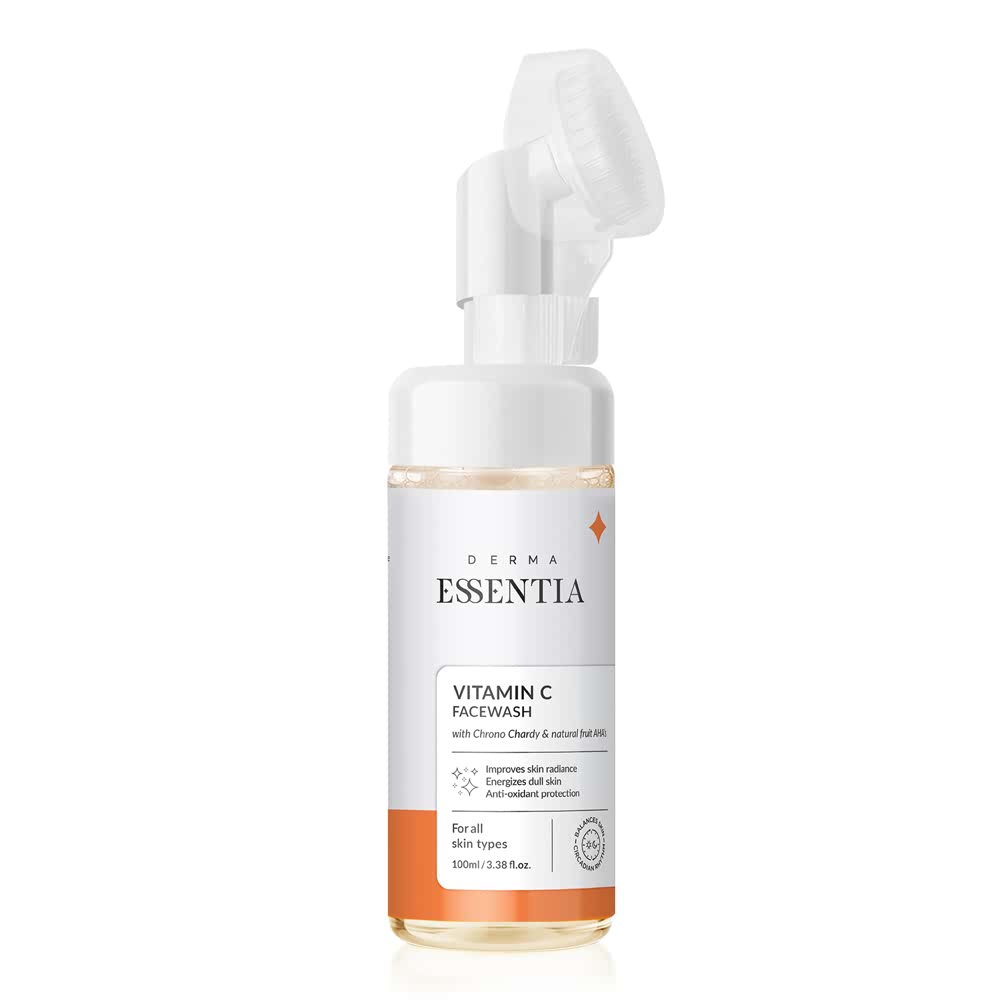 This fruit AHA face wash is the ultimate cleansing formula for deep-rooted clogged pores, dirt, grime and oil. Formulated with Chrono Chardy, Vitamin C and Fruit AHA, this face wash gently exfoliates the skin, slough off dead skin cells, leaving skin brighter, clean, flawless and smooth.
2. 15% VITAMIN C SERUM TO REPAIR SKIN FROM THE DEEP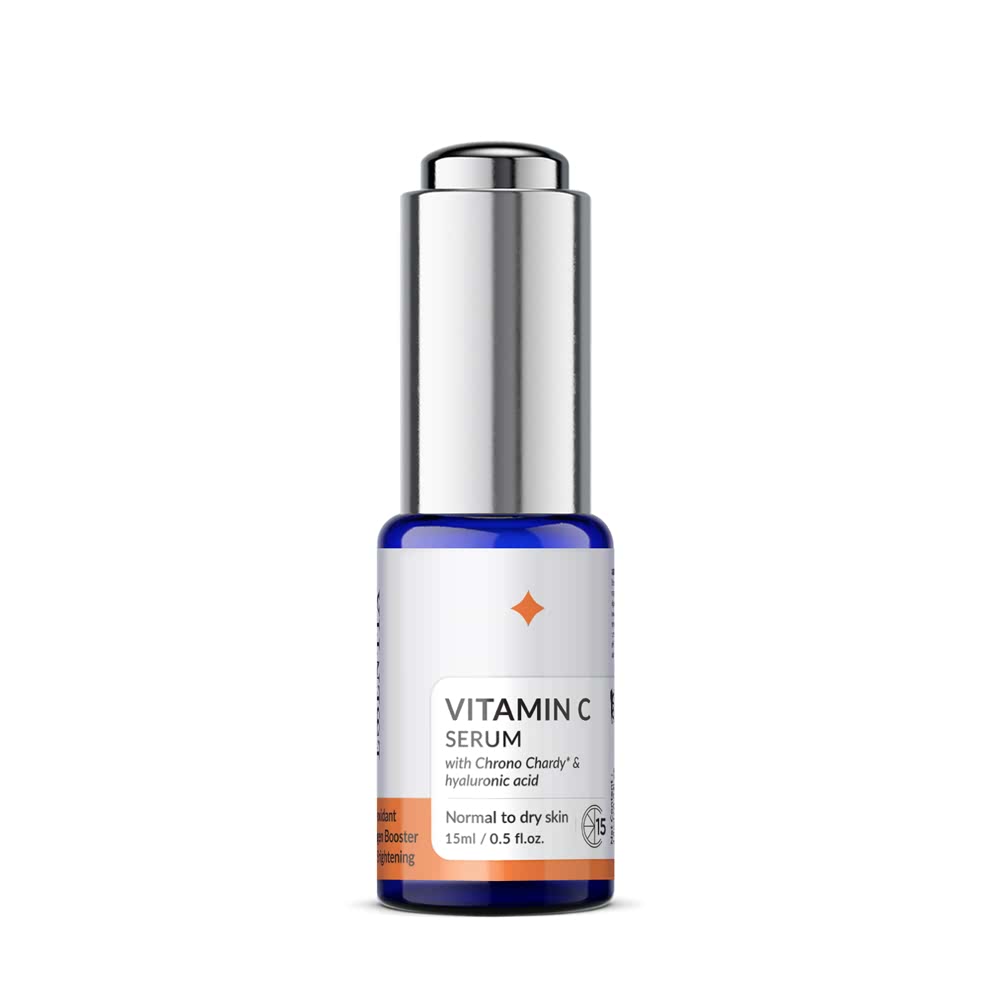 Face serums are the ultimate innovative composition to repair the skin from deep. Derma essentia vitamin C serum with the richness of most stable vitamin C, Chrono Chardy extract, ceramides and hyaluronic acid. Along with repairing sun and pollution-inducing skin damage, this face serum, also known to brighten the skin tone, reduce the appearance of dark spots, delay the signs of natural ageing and keep skin in a healthy intact state.
3. GEL-BASED SUNSCREEN FOR BROAD-SPECTRUM PROTECTION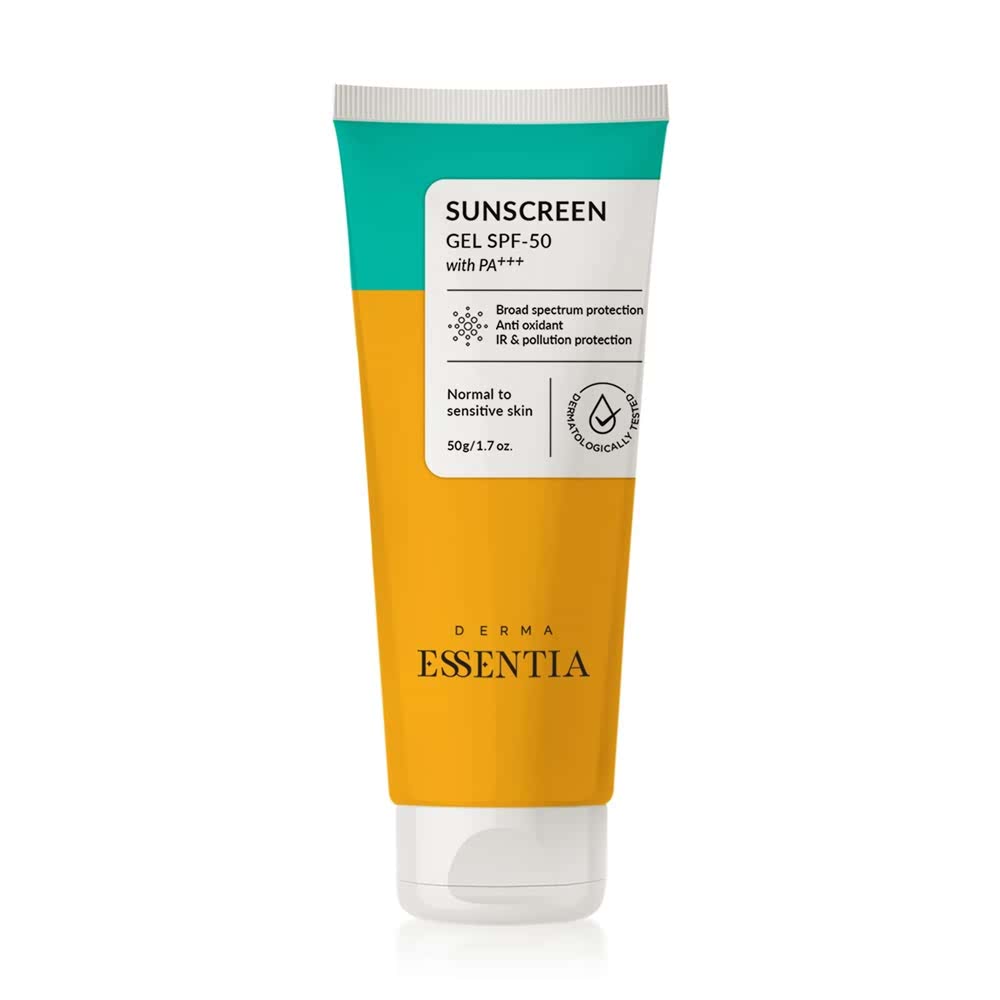 Sunscreen is the utmost need of today's time. A broad-spectrum sunscreen that can protect you from harmful UVA, UVB, heat waves and pollution. Derma essentia gel-based sunscreen works on all these concerns and gives your skin the ultimate shield. The sunscreen is lightweight, non-greasy and can also be used as a base for makeup. Moreover, sunscreen can also be used by people having sensitive skin, but they claim to do a patch test before.
4. GENTLE CLEANSING LOTION FOR SENSITIVE SKIN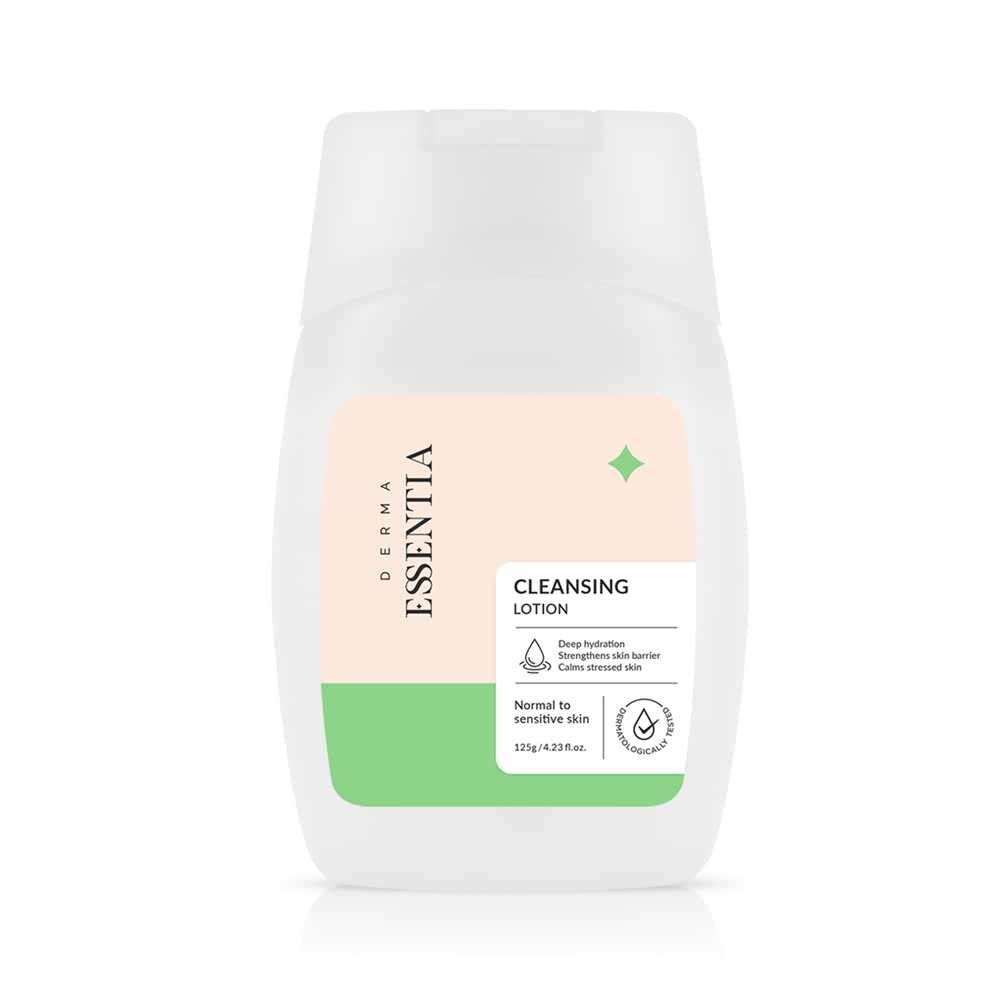 People with sensitive skin need a very delicate cleansing formula and Derma Essentia completes that requirement. Their cleansing lotion cleans the makeup, removes dirt, grime and oil very efficiently. You feel fresh without any irritation, dryness or tightness on the skin.
5. L-GLUTATHIONE & VITAMIN C TABLETS TO GLOW INSIDE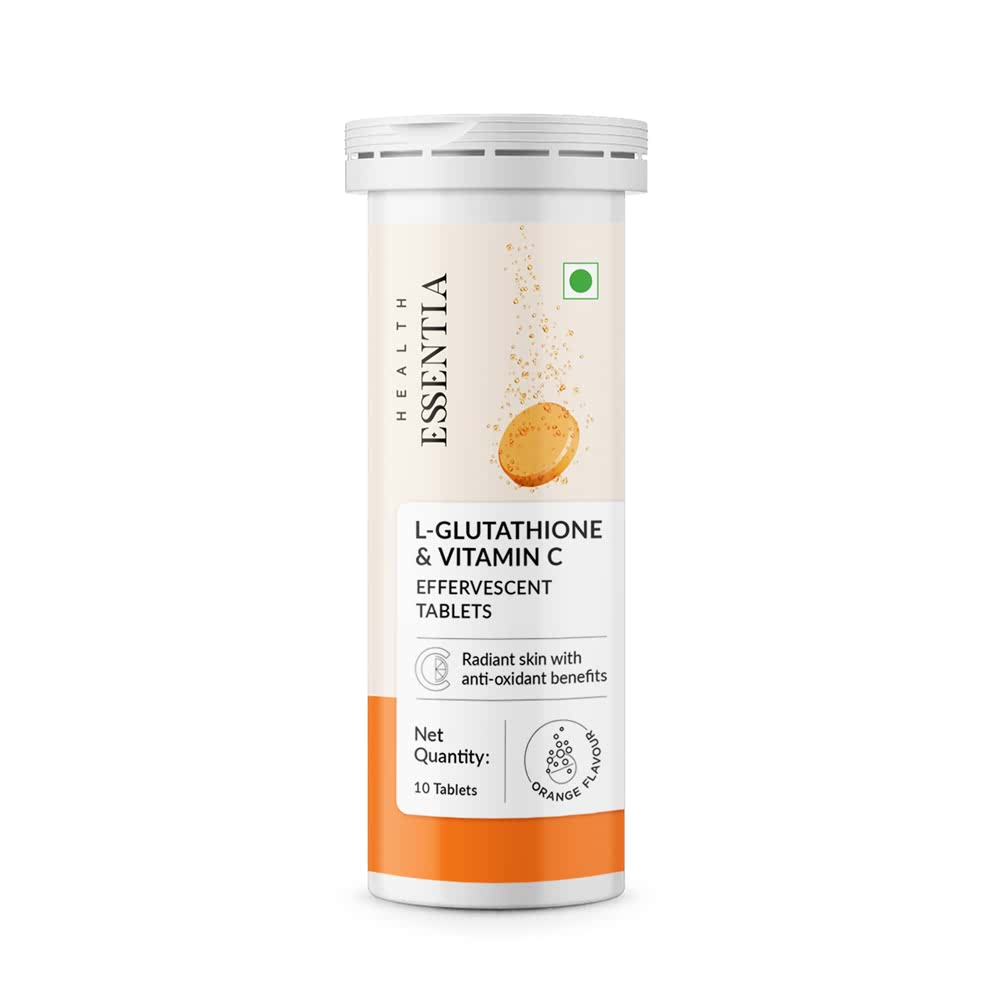 Skincare is not only caring for skin externally, internal care is also essential. Derma Essentia also works on this and thus provides their customers with the best antioxidant duo, which cleanses and detoxifies the skin from inside. These tablets significantly neutralize the free radicals, reduce oxidative stress and associated skin damage. Its regular intake makes skin radiant, spotless and supple.
These are some of the products of Derma Essentia Essential Range. You can explore more and by visiting their site, checking the related reviews and can try out if you like it.
FAQs
From where did the Derma Essentia emerge?
Derma Essentia is originally an Indian dermocosmetic brand, started its journey from the Tricity region in India and now giving its services national-wide.
Do Derma Essentia products come in sets?
Yes, derma essentia provides various types of skincare essential sets as per the people's concern like open pores refining combo, sensitive skincare duo, Chrono beauty essentials, bye-bye pigmentation and many more.
Explore Here
Does Derma Essentia also work to provide hair care essentials?
Yes, Derma essentia also presents hair care essentials, including shampoos, conditioners and serums.