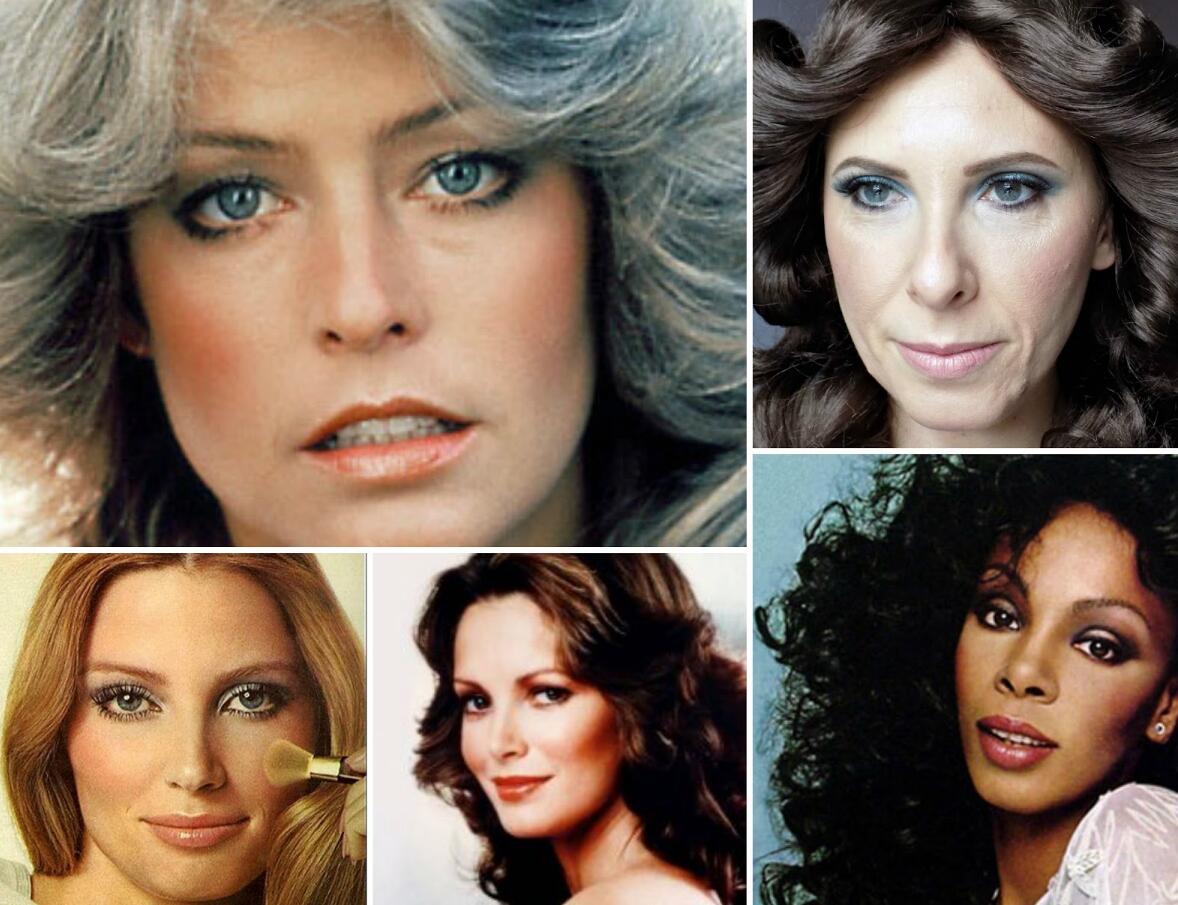 Get groovy this season! The 70s are taking over like never before. From flared jeans to suede jackets and layered fabrics, there's no doubt about it. Loving the trend? Want to try it for yourself? You have options. Seventies style doesn't begin and end with maxi dresses and relaxed blouses. The hair and makeup is just as exciting. From runway shows to editorials, one thing is clear- designers love this decade. So, what are you waiting for? Here are some of the very best.
---
1970's Trend: Shaggy Layered Haircuts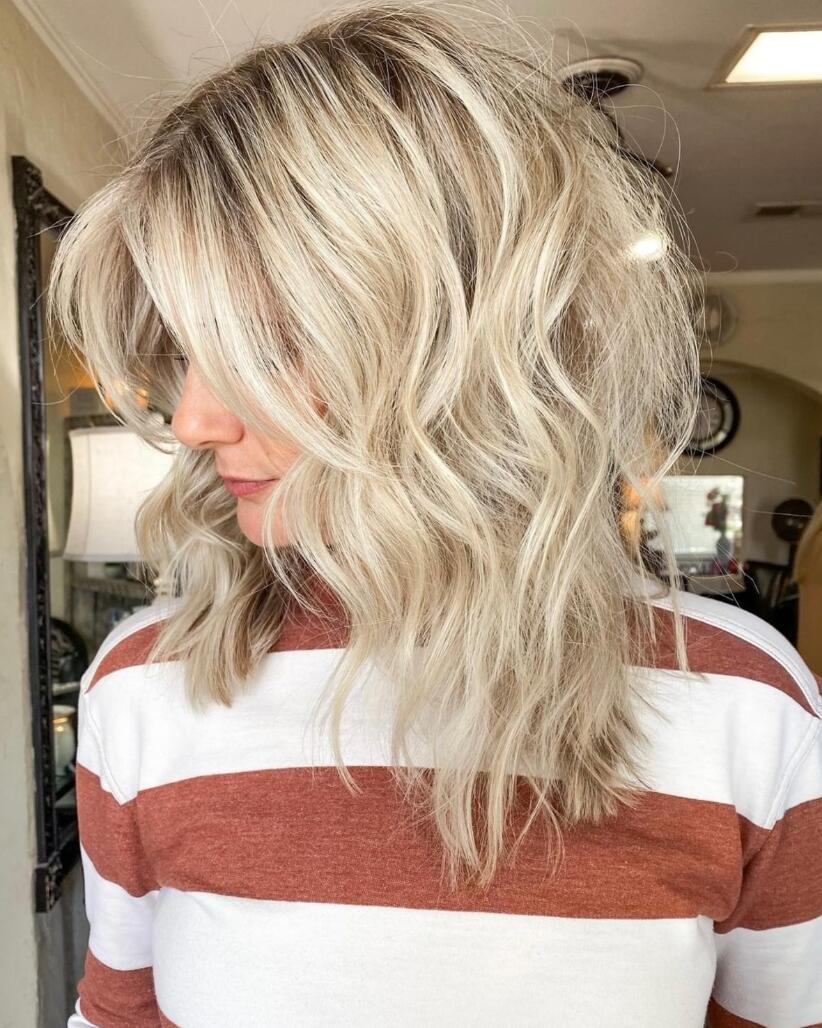 Burberry, Calvin Klein and Rodarte all had one thing in common during F/W Fashion Week – shaggy, layered haircuts with choppy bangs. According to Loxa Pro hairstylist, Teddi Bickers, "…shaggy, layered haircuts or strong fringe bangs are very reminiscent of 1970s hairstyles." What is it about this style? It instantly gives off a cool-girl vibe with a retro twist.
From Jane Fonda to current day Alexa Chung, this is one style that knows how to make a statement. Make your own by asking your hairstylist for lots of layers around the face. Style it with a wax or pomade (we love TIGI Bed Head Manipulator Matte Wax) to give your hair plenty of texture. Work the product through with your fingers, keeping it messy, casual and effortlessly chic.
---
70's Trend: Sun-kissed Cheeks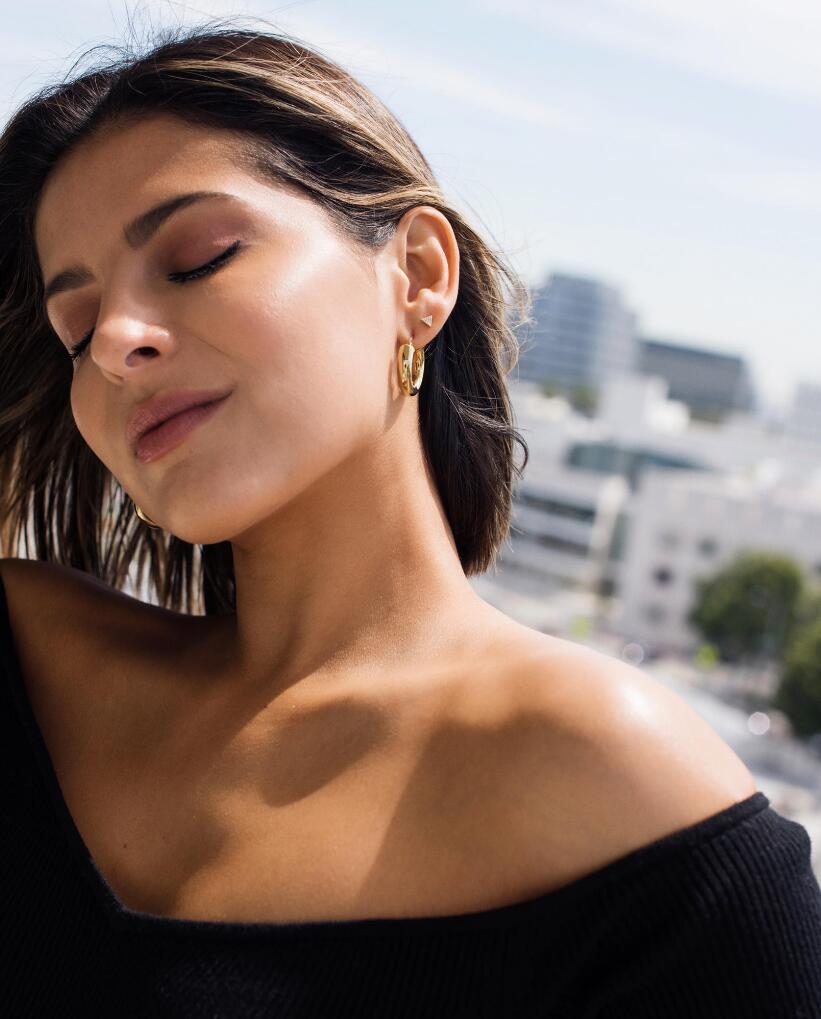 Makeup trends are always changing. Each season there's something new and exciting to incorporate into your daily routine. This fall? Sun-kissed cheeks top the list. Much of the makeup from the '70s was fresh and natural. Which is exactly why designers paired modern day makeup with glowing cheeks during their fall and winter runway shows.
Layer a highlighting product, like theBalm Cindy-Lou Manizer Highlight, Shadow & Shimmer over a warm bronzer like theBalm Balm Desert Bronzer/Blush. Pair it with some punk inspired black liner (the messier the better!), or keep it fresh with a coat of mascara and a tinted lip balm. Your makeup will look effortless, radiant and retro.
---
70's Trend: Ultra Blunt Bangs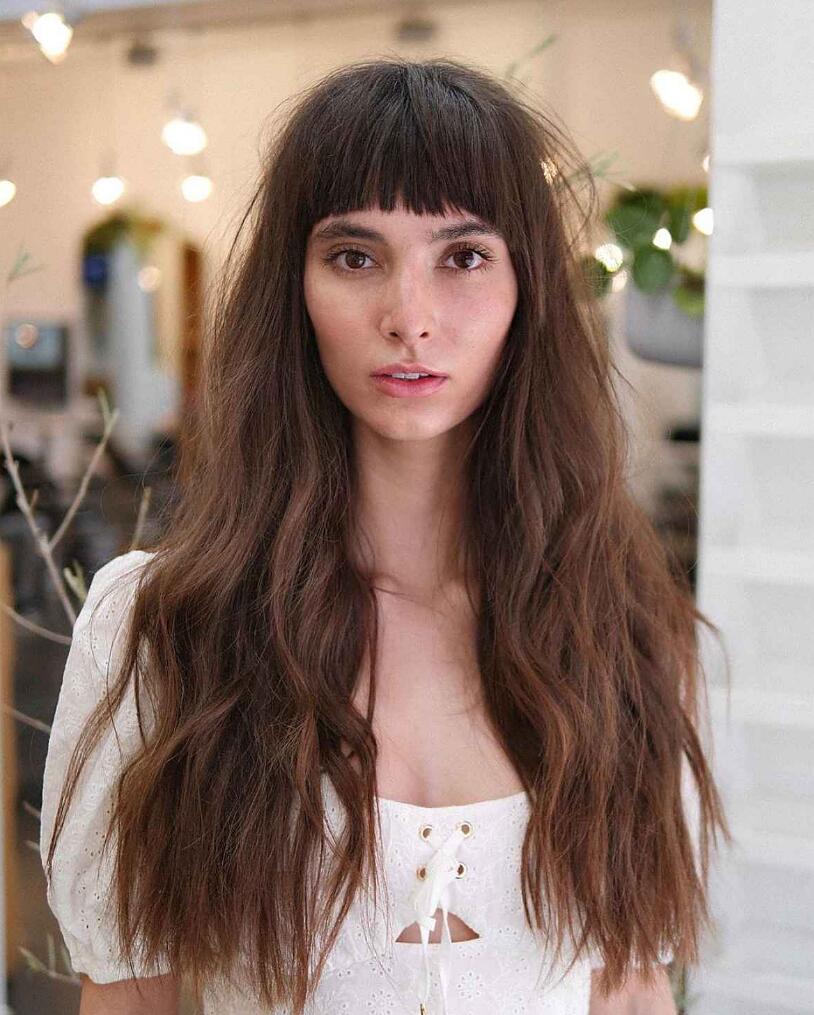 Looking to give your hair new life? Try blunt bangs. They're ultra sophisticated and scream "throwback". Once paired with long pin-straight hair, these days blunt bangs are incredibly versatile. The key is to create a glamorous and chic look that compliments your personality.
"Zooey Deschanel has always had great '70s inspired bangs. They are thick and piecey with lots of layering by her cheekbones," says Bickers. How can you get the look? Ask your hairstylist to give you thick full bangs during your next visit. Pair them with loose waves or a sleek ponytail.
---
70's Trend: Pastel Eye Shadow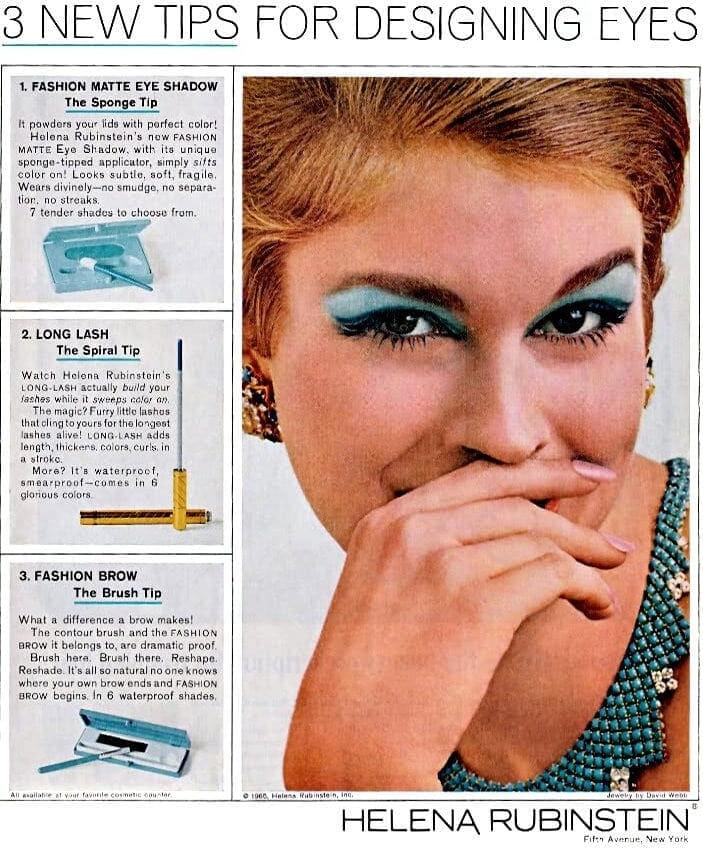 Smoky or neutral. Those seem to be the go-to eye makeup looks these days. Either we wear something super dramatic and dark, or something fresh and simple. Try mixing it up with the pastel trend. It might sound a bit out there, but pastel eye shadow can be surprisingly stylish. Once a '70s staple, this makeup trend is all about embracing color in a bold new way.
For the ultra trendy, try blues and greens. If you're more reserved stick to pastel pinks and purples. They'll give you the color you crave without looking too over the top. Something like the shade Benvenuto from theBalm Balm Voyage! Face Palette Volume 2 is perfect. Apply it all over the lid. Finish by adding on a layer or two of mascara.
There's denying the impact of seventies style this season. Stop debating and give the trend a try. This is your chance to put a contemporary spin on some old favorites. Which 70s beauty trend will you try?