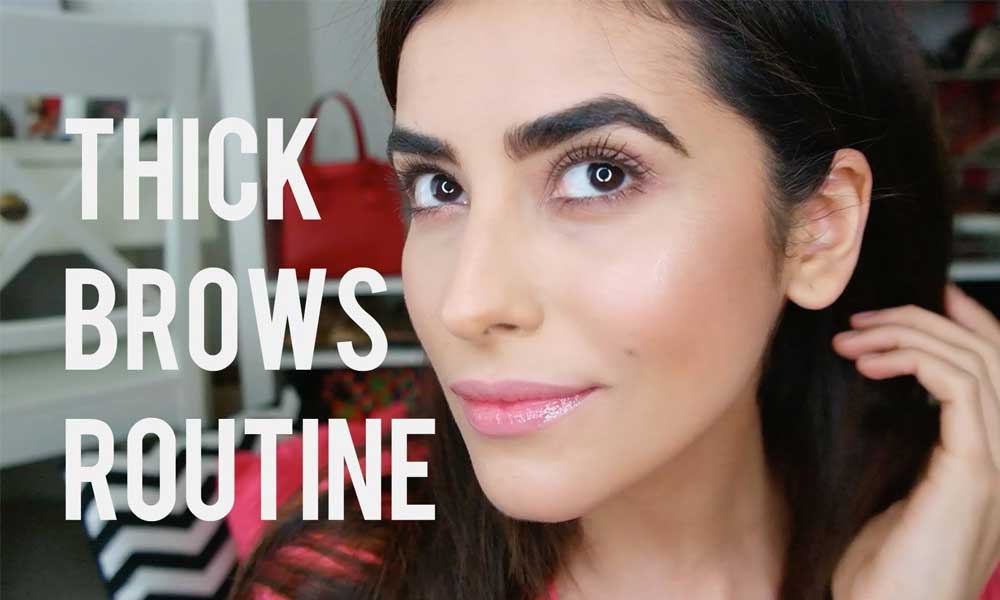 Thick brows are now all the rage they have been featured on the runways and even in fashion week. However, not all of us can say we were naturally born with naturally thick brows. If you were born with thick brows chances are they have become sparse and thin. Most likely because of all the over plucking you did in the 90s. As trends tend to come and go in the 90s was the time when having thin brows was the IT look.
Easy Natural Thick Eye Brows Tutorial
Now we are all paying for the habit of over plucking. The good news is your brows may just need a little bit of help. And with a little bit of help we mean they may need you to pay greater attention to them. We all pay attention to our brows when we do our makeup we create the perfect brows with brow powder and pomade.
But did you know you can actually grow out your brows naturally and make them thick all in one simple step? Here is how you can make your brows come back to life with ingredients right in your kitchen.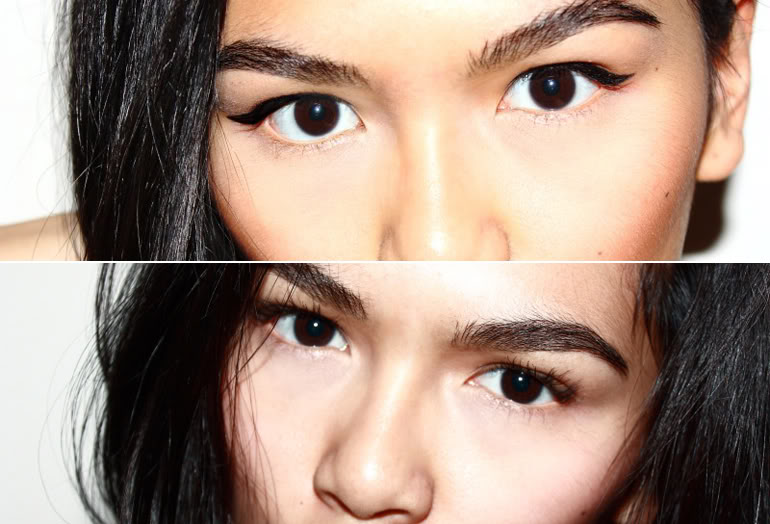 Castor Oil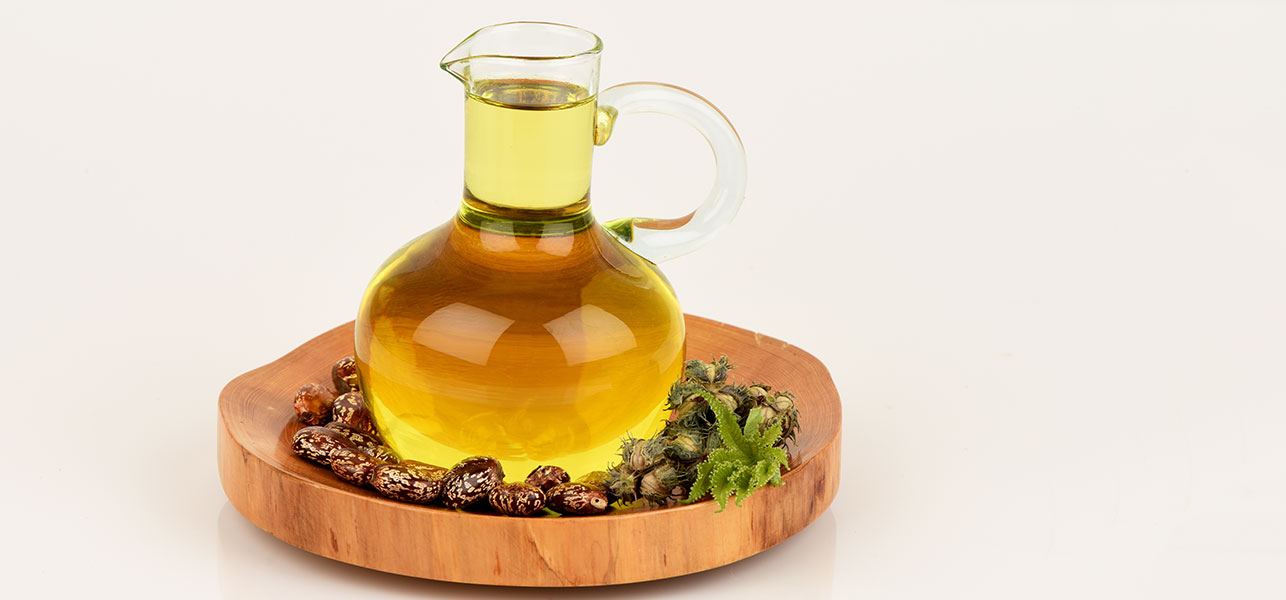 Castor Oil is ideal for hair growth on your brows as it promotes hair growth as well as strong hair strands. What this means is as your hair grows every strand will be strong and healthy. You will not need to worry about your brow hairs falling out.
Some people are allergic to castor oil so be sure to do a strand test before you apply this method.
What to do
Take your finger tips or a Q-Tip and rub a small amount of castor oil on your brows on a nightly basis.
Leave on overnight
Rinse off in the morning with warm water
You will be able to see a difference in your brows within 6 weeks. They will be thicker and stronger. If you have short brows you will notice they will be much longer.
Aloe Vera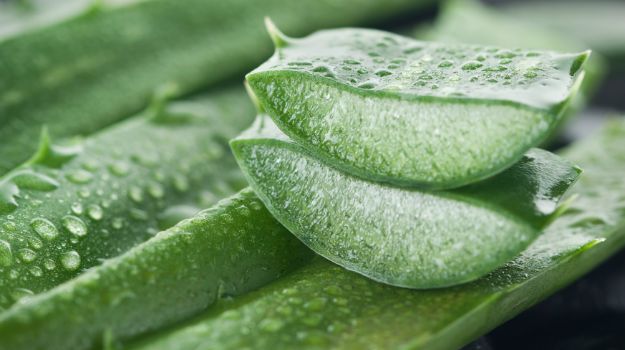 Aloe vera contains a component called Aloenin that promotes hair growth.  It also contains vitamin E. Vitamin E is critical when it comes to growing your brows as it promotes not only hair growth but it also strengthens your hair cuticles for stronger hair.
What to do
Peel the leaf of the aloe back and scoop out the inside
Take a fork and mash it as well as you can
Apply the gel onto your brows several times a day to achieve the best results
You can apply this on your brows as many times as you like as it is not sticky. After 2 weeks, you will notice better looking brows. The aloe will promote hair growth and conditions your brows as well.
Egg Yolk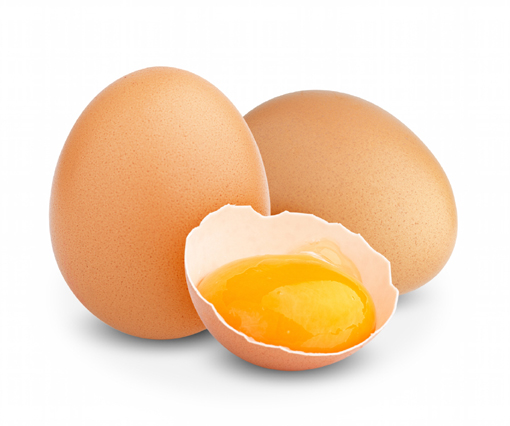 Egg yolks might be the last thing that you might think about when you think of a natural product that will help your brows. However, they should be right on the top of your list. Egg yolks contain biotin. Biotin is a well known vitamin that helps with hair growth and strengthening your hair.
What to do
Take a small brush and lightly brush your brows with egg yolk
Leave it on for 30 minutes
Remove with walk water
Repeat 3 times a week
Biotin can make your hair extremely thick so you only want to apply this mixture 3 times a week. You will notice a difference in about a week or so. According to natural hair growth pattern.
Vitamin E Oil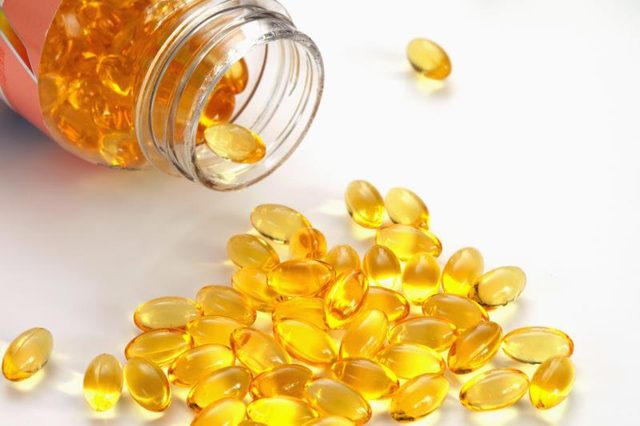 Vitamin E oil promotes hair growth and strengthens fragile hair follicles. To provide you with strong hairs that will grow healthy. It contains tocotrienol which is an antioxidant that helps relieve stress. By relieving stress from your hair follicles your hair will be in a position to grow at a more rapid speed.
What to do
Open a Vitamin E pill and squeeze some of its liquid out
Apply on your eyebrows
Let sit for about 30 minutes
Do this everyday before bed
You will notice a difference in your eyebrows after 6-8 weeks of doing this.
Petroleum Jelly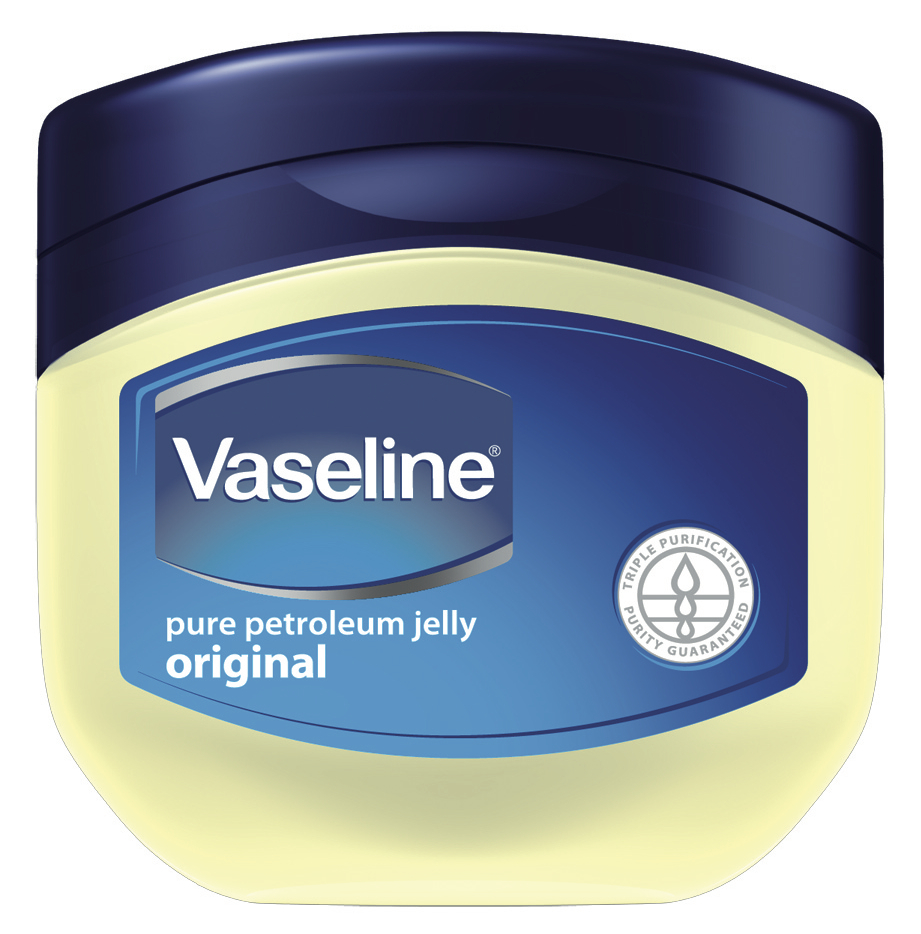 If you already appreciate the length of your brows but really wish they were thicker this is the trick for you. Use petroleum jelly. Petroleum jelly will condition the hairs on your eyebrows making them more prone to grow thick and healthy.
Although, petroleum jelly is an excellent option if you have acne prone skin you may want to consider one of the other methods to grow your eyebrows. The reason behind this is petroleum jelly contains a lot of different oils that can clog your pores.
What to do
Apply a small amount of petroleum jelly on your eyebrows using a Q-tip
Leave it on for 20 minutes
Rinse with warm water
Do this everyday
After about 2 weeks, you will notice a difference in the thickness of your eyebrows.
Coconut oil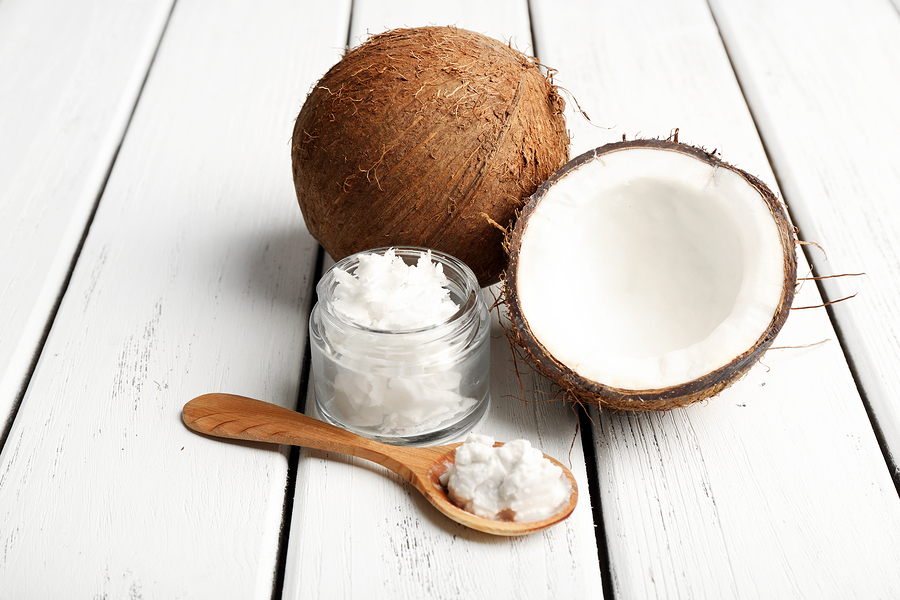 Let's face it. Coconut oil is amazing for everything our skin, hair, nails even for our digestive system. And it is even great for making the hairs on our eyebrows grow. Eyebrows are composed of protein. Coconut oil helps to reduce the loss of protein which in return allows your eyebrows to look and feel stronger.
What to do
Apply a small amount of coconut oil onto your eyebrows with a Q-Tip
Remove after 30 minutes with cool water
Do this 3 times a week for the best results
You will notice stronger looking eyebrows after 1 week. Your eyebrows will look and feel stronger because you will not lose as much protein from them.
Almond Oil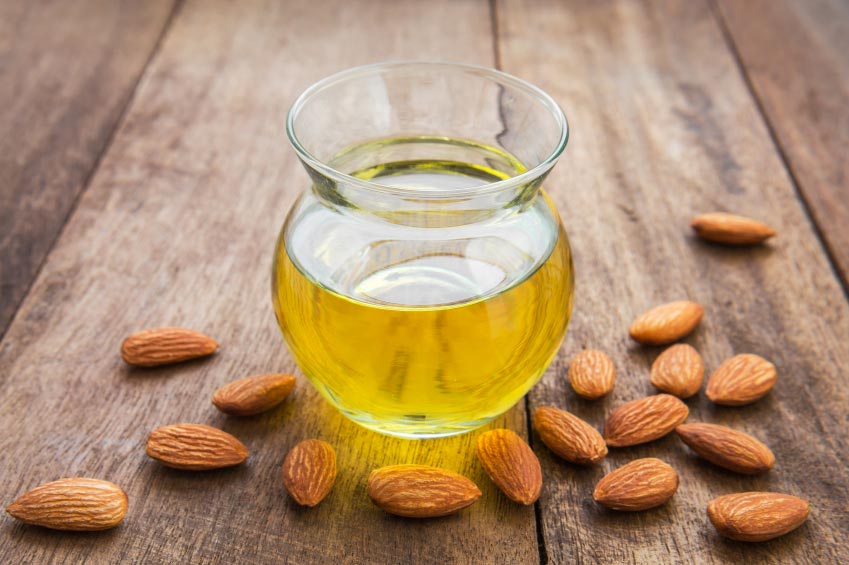 Just like coconut oil almond oil works wonders on your hair to stimulate hair growth. Using almond oil on your eyebrows is a great way to stimulate your hair follicles to grow. You will be in a position to notice a difference almost immediately because of how soothing and hydrating almond oil is. It contains vitamin A and E which work together to bring you the perfect concoction.
What to do
Take a small amount of almond oil and massage it into your eyebrows
Leave it on overnight
Rinse off in the morning
If you are allergic to almonds you may want to try one of the other recommendations as this one can give you an allergic reaction.
Onion Juice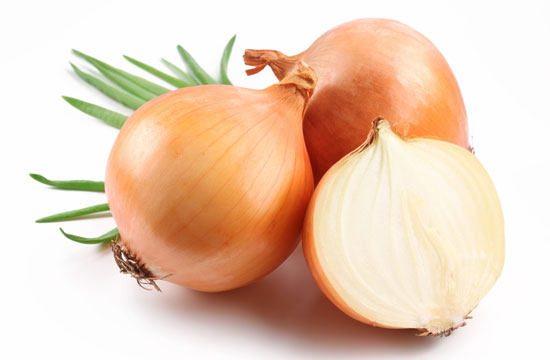 Yes you read that correctly the smelly juice that comes out of your onions can do the trick and get the job done quickly. The reason behind this is onions are rich in sulfur which prevent hair loss and stimulate hair growth. They also contribute to repair any damage your eyebrow hairs may have.
What to do
Chop ½ of an onion and blend it
Strain the paste to remove all the juice
Apply the juice onto your brows with a Q-Tip
After 40 minutes remove with a cotton ball soaked in lemon juice
The cotton ball soaked in lemon juice is simply to remove the strong smell onions
Rosemary Essential Oil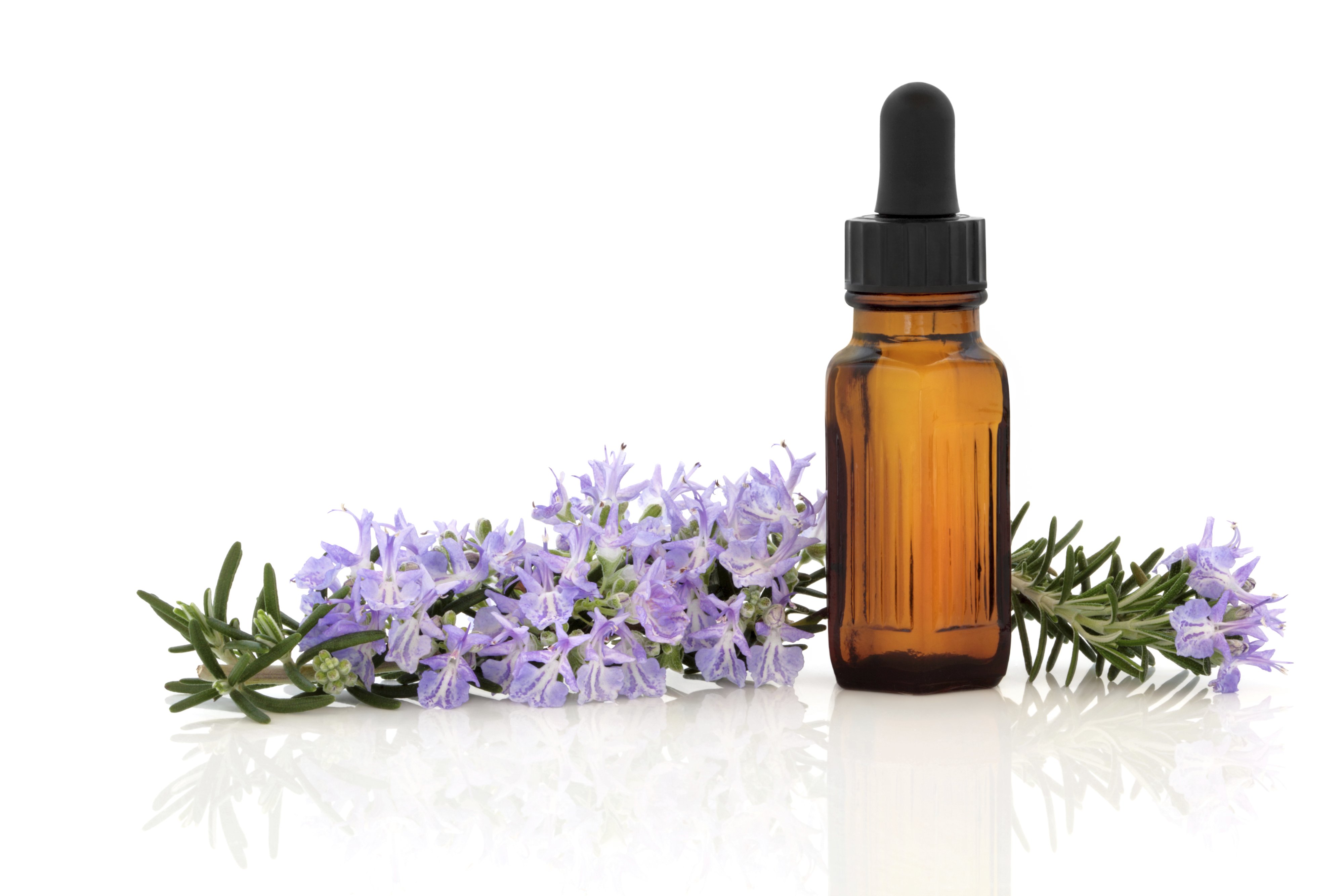 If you know anything about relaxation and/or meditation, you have already heard of all the benefits in rosemary essential oil. However, did you know that rosemary oil is also fantastic for hair growth? Rosemary oil has been proven to have have an effect on hair growth. It stimulates blood flow which in return causes cell division which in return causes new hair to grow.
What to do
Add rosemary oil to olive oil to create the perfect essential oil that will make your eyebrows grow. A few drops will be enough
Mix it all together
Apply in circular motions to your eyebrows
Leave on overnight
Rinse with cool water
You want to do this everyday for 4 weeks to notice the best results.
Milk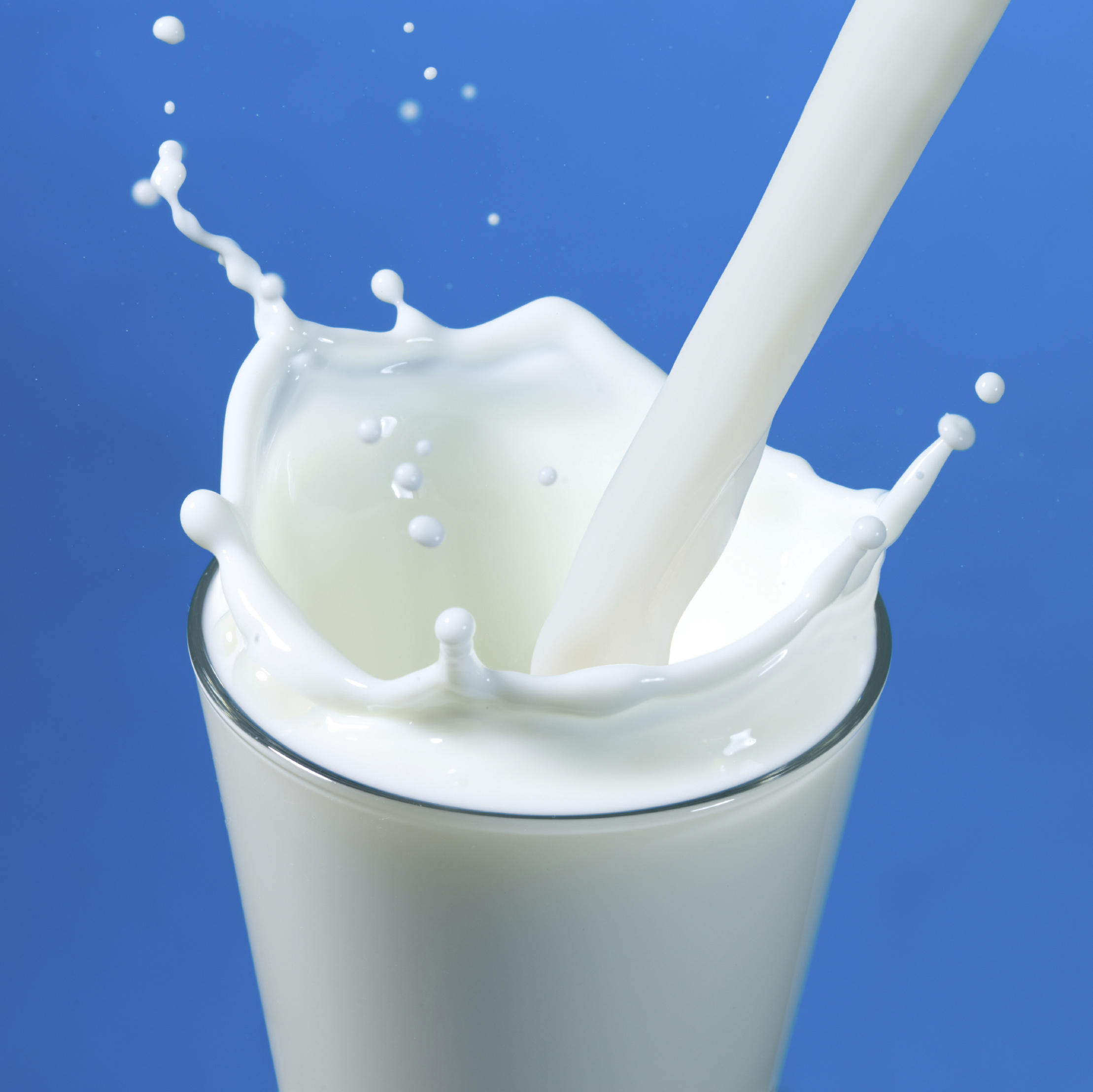 The vitamins, minerals and nutrients in milk make it very powerful substance when it comes to making your hair grow. The vitamins in milk include vitamin E, C, K & A. As stated above vitamin E is essential when it comes to hair growth, vitamin K is essential for healthy bones and hair follicles. These two vitamins alone make the perfect concoction for your hair.
What to do
Soak two Cotton balls in milk
Rub the milk soaked cotton balls on your eyebrows
Keep it on for 15 minutes
Rinse with cool water
You should do this every day to see the results quickly.
Getting fuller brows has now become easier to achieve if you use these ingredients that are right in your kitchen. Let us know below which of these you will be trying at home