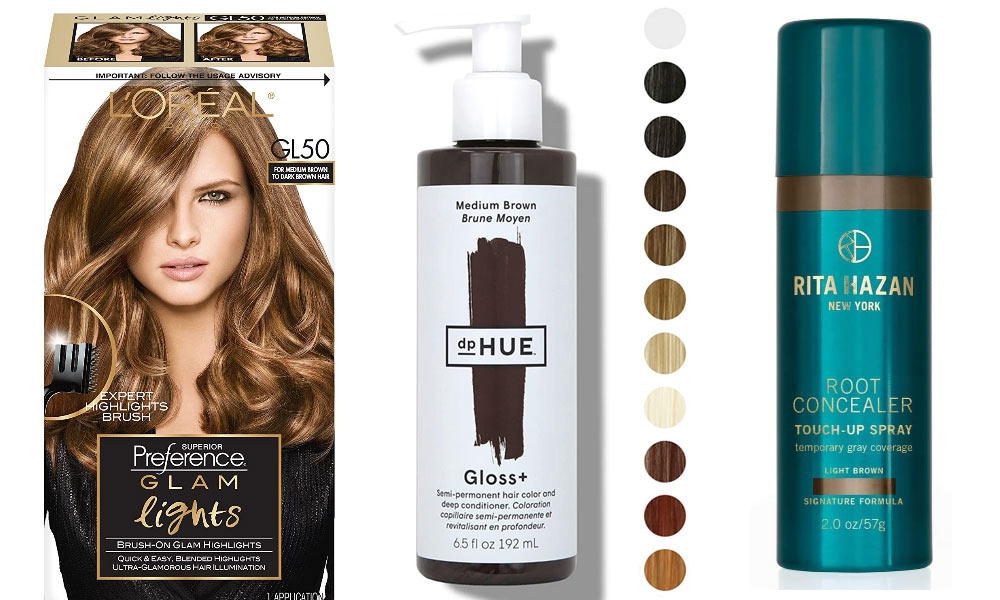 Best Home Hair Color for Fabulous Results
Hair color design is flying high at the moment and salons are able to charge incredibly high prices for simple and complicated color treatments. So some of us are asking ourselves, 'Is it really that hard to do at home?' and dreaming of more essential uses for our hard-earned cash. I've always colored my hair at home. I started my home hairdressing career when I was 14 years old, helping my mom bleach her roots every month.
I do love the balayage-ombré styles I see in magazines, but I'm quite happy to have my own hair look fairly natural and well-groomed using home hair dyes. However, It is easy to do a bit of balayage on your own hair just by painting a slightly lighter color on dry hair in an artistic way. And I've often done that, as well as having to cover up gray hair for a while now!
There's a wide selection of home hair color on offer, which shows home hair color is a large and popular market for women. All brands are easy to use and so much cheaper than an expensive visit to a hair salon. So for a beginner, and all of us who dye our hair at home, which are the best home hair colors to use? (Read this before you dye your hair at home.)
Best At-Home Hair Color for Stubborn Grays
Revlon ColorSilk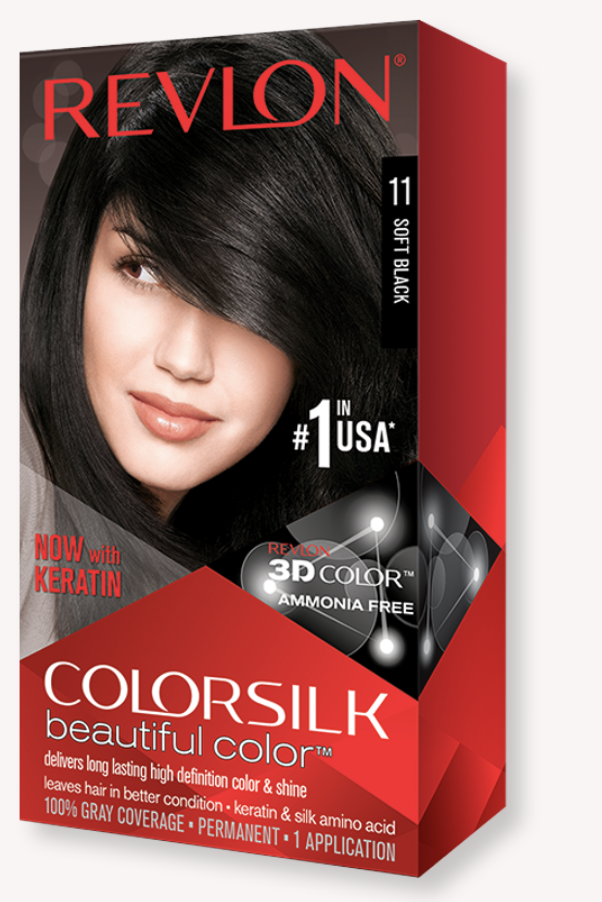 As the name suggests, this is a product especially developed to cover strong gray hair that's resistant to hair-dye. And it works beautifully to cover gray hair completely, to retain hair condition, and to resist fading over 4 weeks! It's full of great colors for women who want to be brunette or red again, with shiny-looking hair and a more youthful beauty image. And at this low price, it's definitely one of the best 'quality to price' hair dye deals you can get!
Best Blonde At-Home Hair Color
Clairol Nice 'n Easy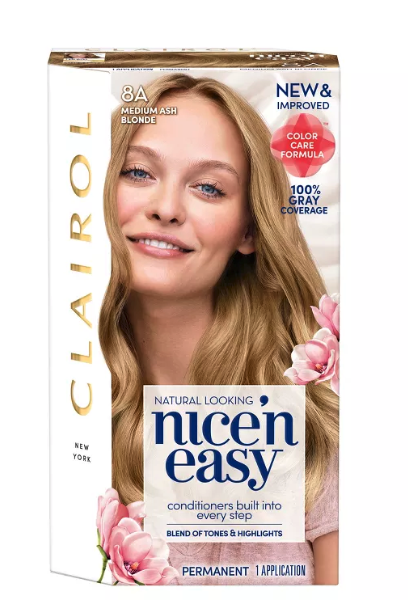 $7.63
Covering up gray with blonde hair color is not as successful as we may want. And some blonde hair dyes just fail to cover gray at all. But Clairol are on to a real winner with this product, which covers gray effectively, looks natural and doesn't fade. It leaves hair shiny and in great condition, so your hair feels silky and healthy – and younger!
Best for Maintaining Fun Hair Color
Overtone Daily Conditioner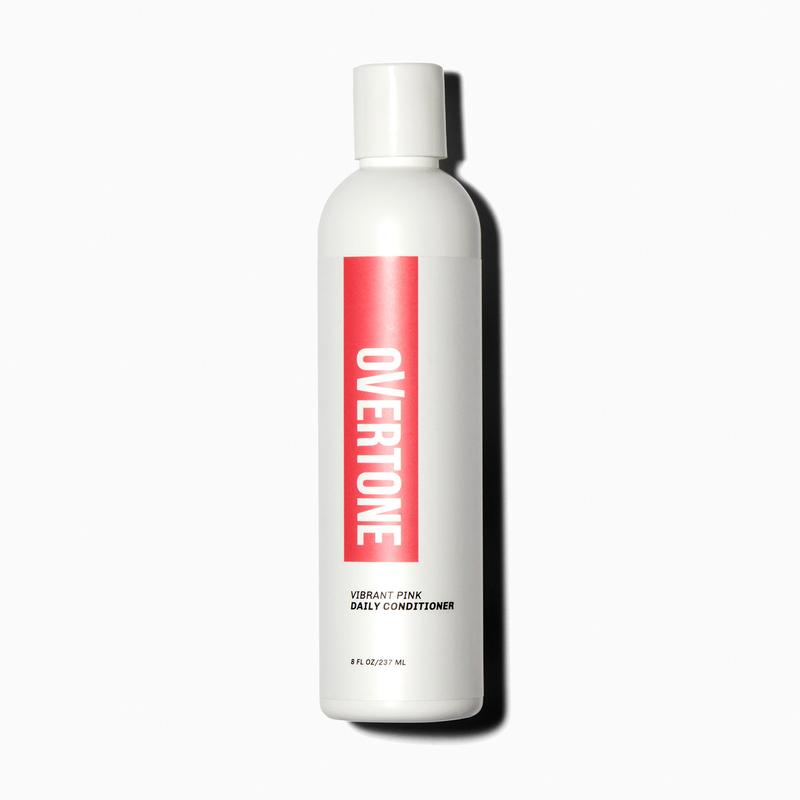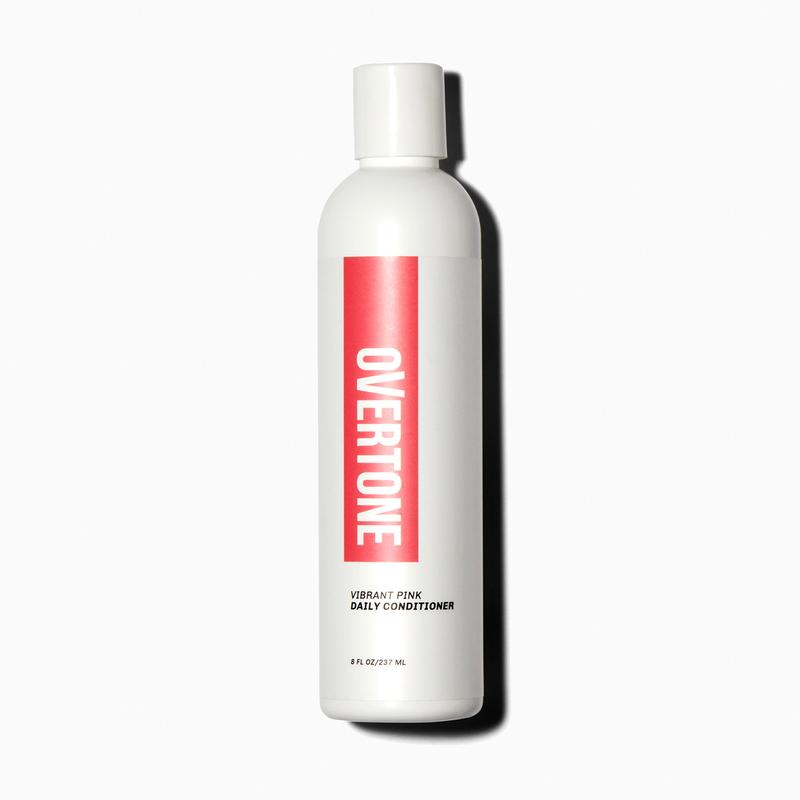 Between the action of sunlight and washing color away with shampoo, all hair dyes inevitably fade between applications. And the ones that fade most quickly are the fantasy color 'hair stains'. So if you have this problem, try Daily Conditioner. As the name suggests, it's intended for daily use and combines color with conditioner. It's available in a long list of colors including rainbow shades, natural shades and cute colors. So if you have an unusual hair color, this is the product line to go to for a super color-adding conditioner!
Best At-Home Root Coverage
Rita Hazan Root Concealer Touch-Up Spray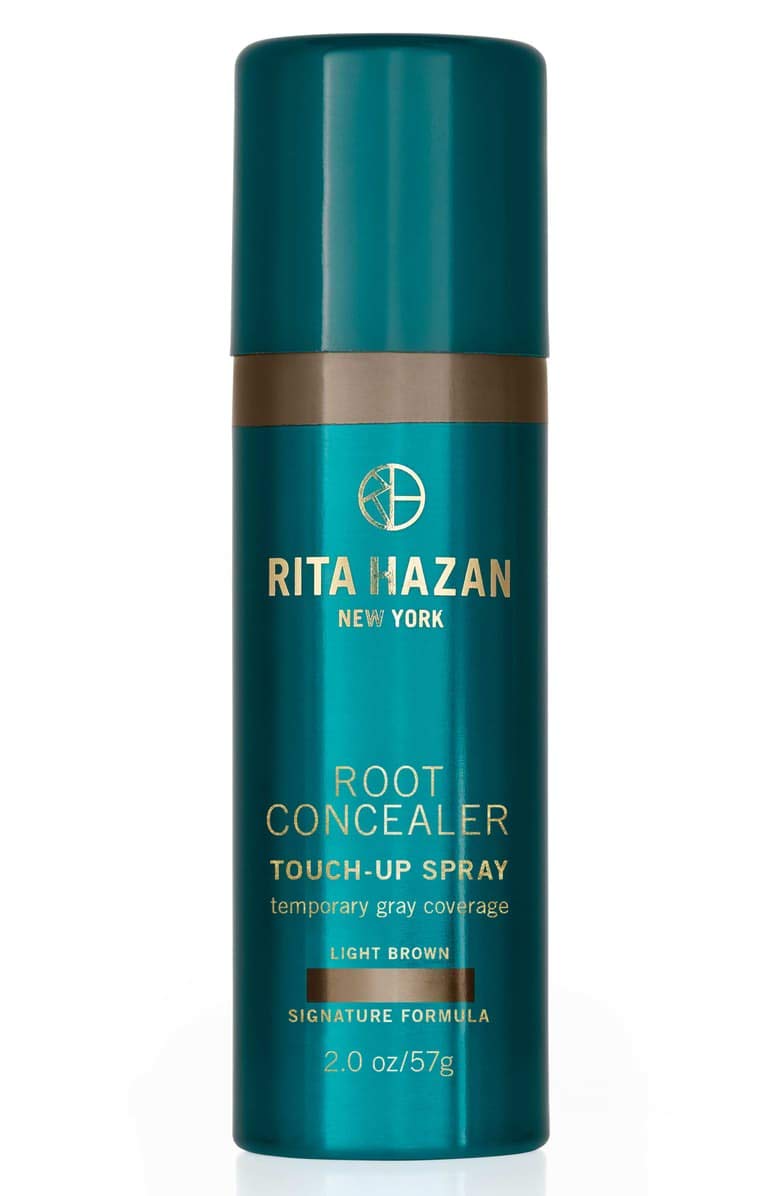 Root concealer is one of those brilliant products that women have been waiting for, for hundreds of years! Its online beauty-shop ratings are around 80% positive, which is a very high percentage for any product. The Rita Hazan Touch-Up Spray is water-proof and the color doesn't come off on your hands or stain a head-band of scarf. And it's particularly popular because it has a highly focused spray nozzle. Users rave about the money they save by extending time between hair-dye applications. And the way this product gives hair more root volume, too!
Buy Rita Hazan @ sephora for $25.00
Amazon
Best Overall At-Home Hair Color
Clairol Natural Instincts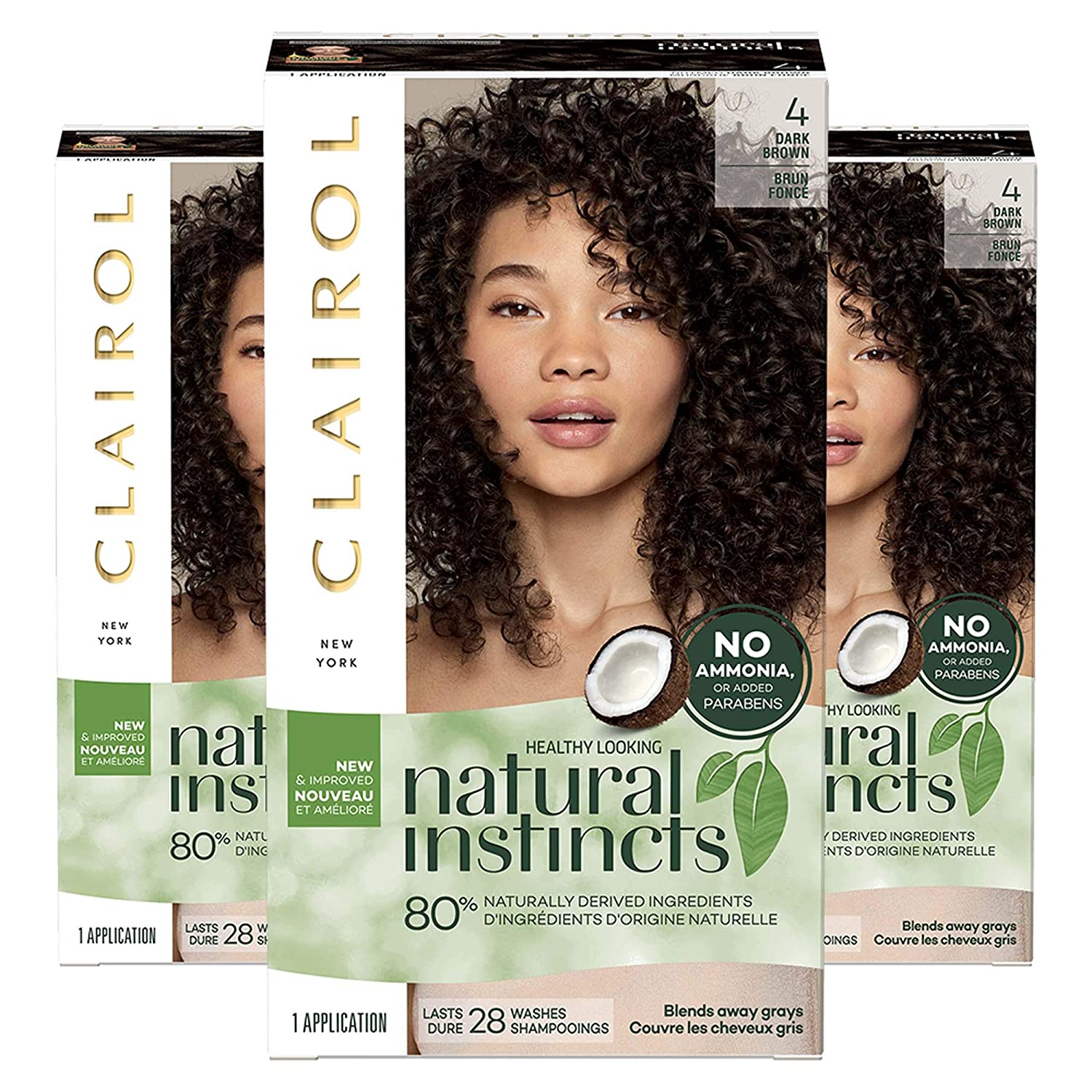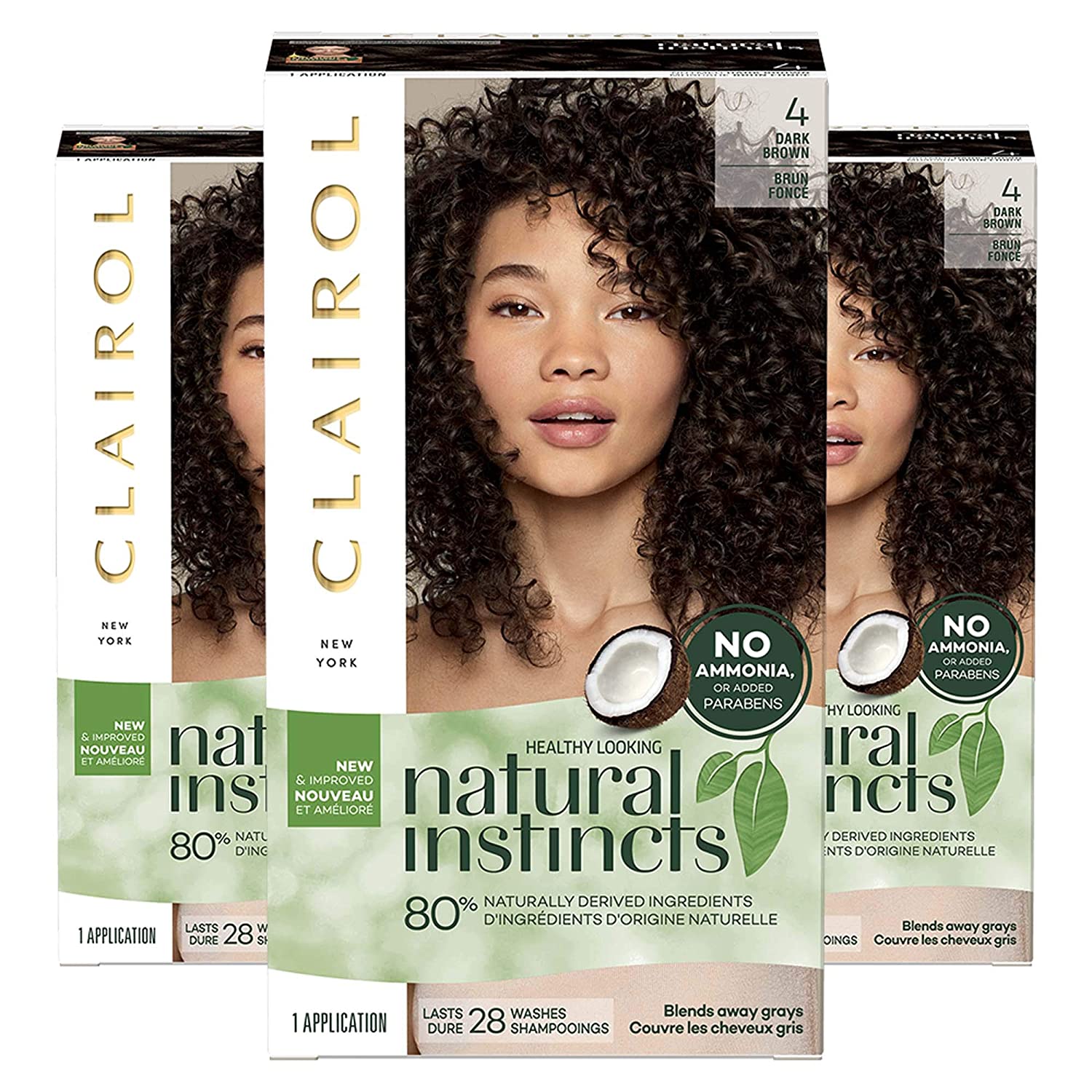 This is so popular you can find it in most drugstores and we loved it for its many benefits. It gave excellent, even hair coverage and covers a small amount of gray. It offers a wide range of colors, with some especially trendy brown and red shades. The color stays true for 4 – 5 weeks, by which time you'll be ready to re-do the roots. And it produces shiny, healthy-looking hair for a natural finish! And a very economical price, too.
Best Cruelty-Free At-Home Hair Color
Radiant Hair Color Kit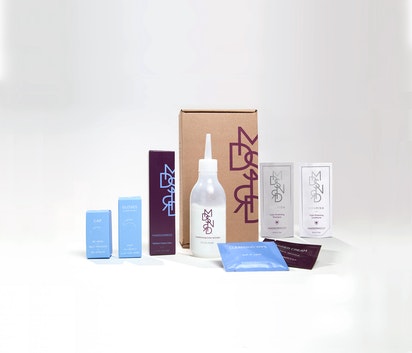 If you want to use the hair dye with the fewest hair damaging chemicals, consult 'Leaping Bunny'. This is an animal-protection association with a global standard for animal-cruelty free products. It identifies products, like this one, that do not contain ammonia, parabens, gluten, resorcinol, PPD and gluten. So Madison Reed hair dye is the one to choose if you prefer cruelty-free certified products. It's a very high quality hair dye, which gives excellent results and covers gray completely, too!
Best At-Home Hair Color Gloss
DpHue Color Boosting GLOSS+ Deep Conditioning Treatment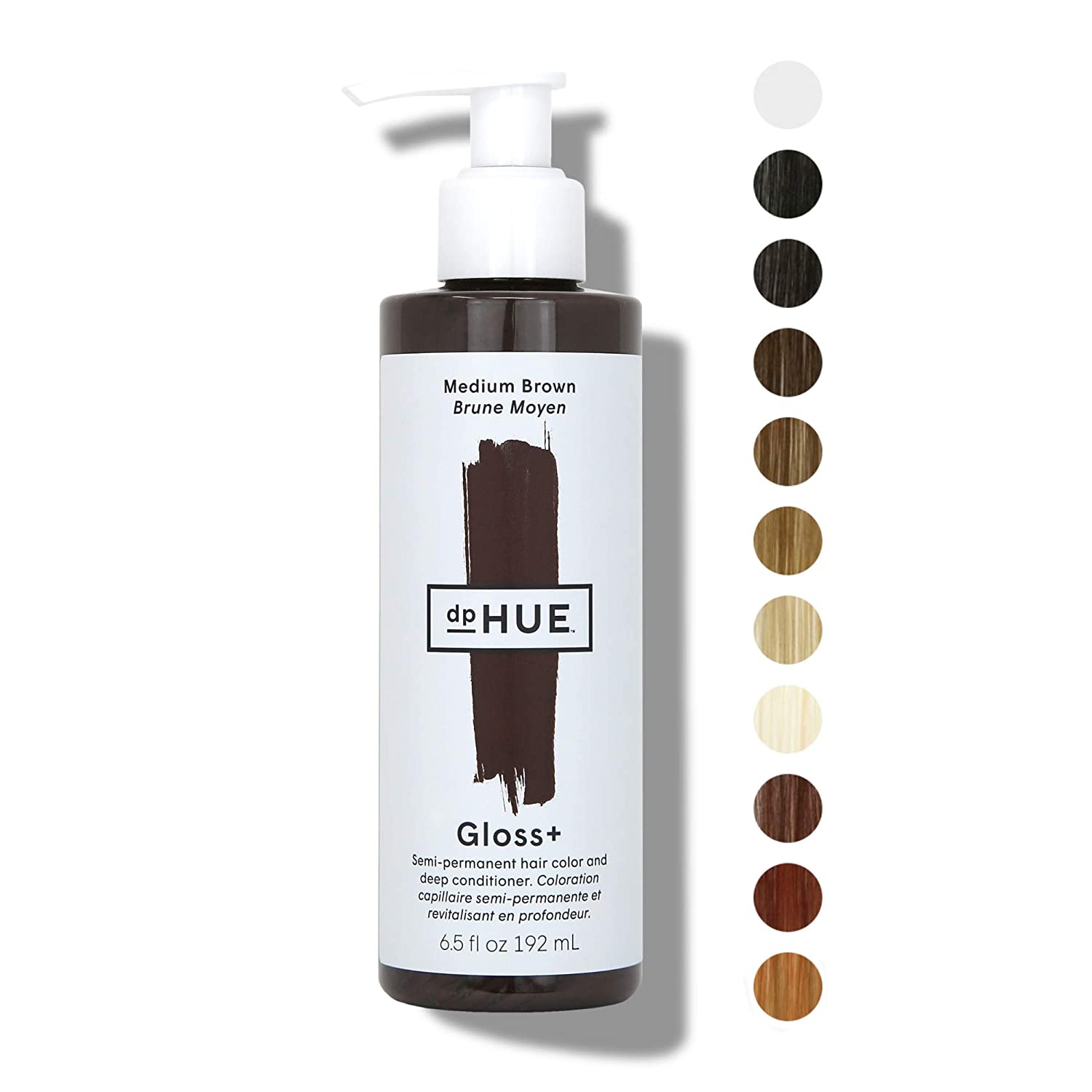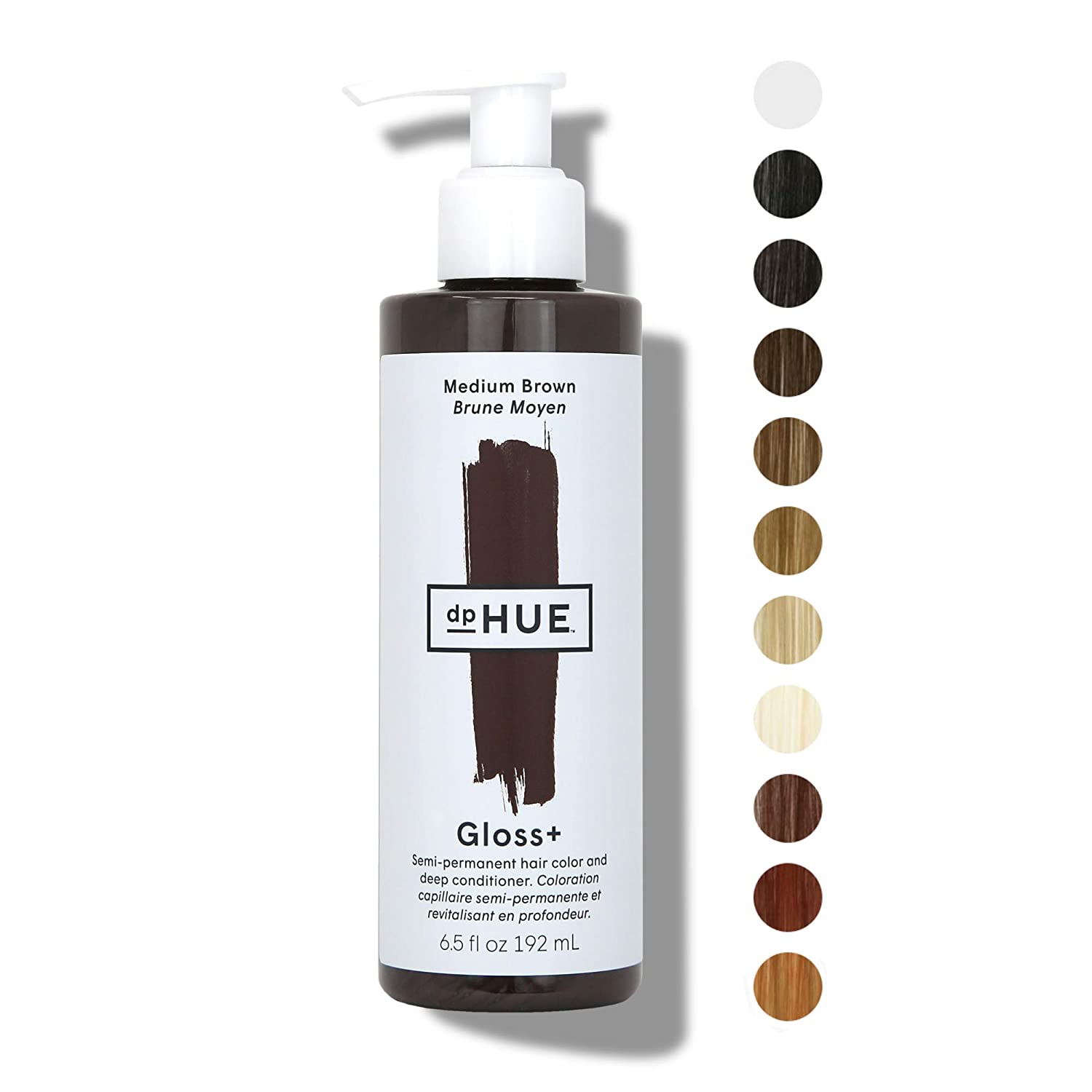 Color-boosting conditioners are very simple to use and you only need to leave the conditioning-coloring cream on your hair for 3 minutes! It's not a true, 'hair-dye', so it doesn't enter the actual hair shaft for deep color. And it doesn't cover gray hair. But it's a semi-permanent 'hair stain' that adds color or deepens your actual color in a flattering way. I love color-conditioning products and have 6 different colors in my hair-color cupboard! They are also great for times when your hair is in poor condition, but you want to color it. Just leave the Color Boosting GLOSS+ on your hair for 10 – 30 minutes for a deeper 'stain' color!
Best Pastel At-Home Hair Color
Creamtone Perfect Pastel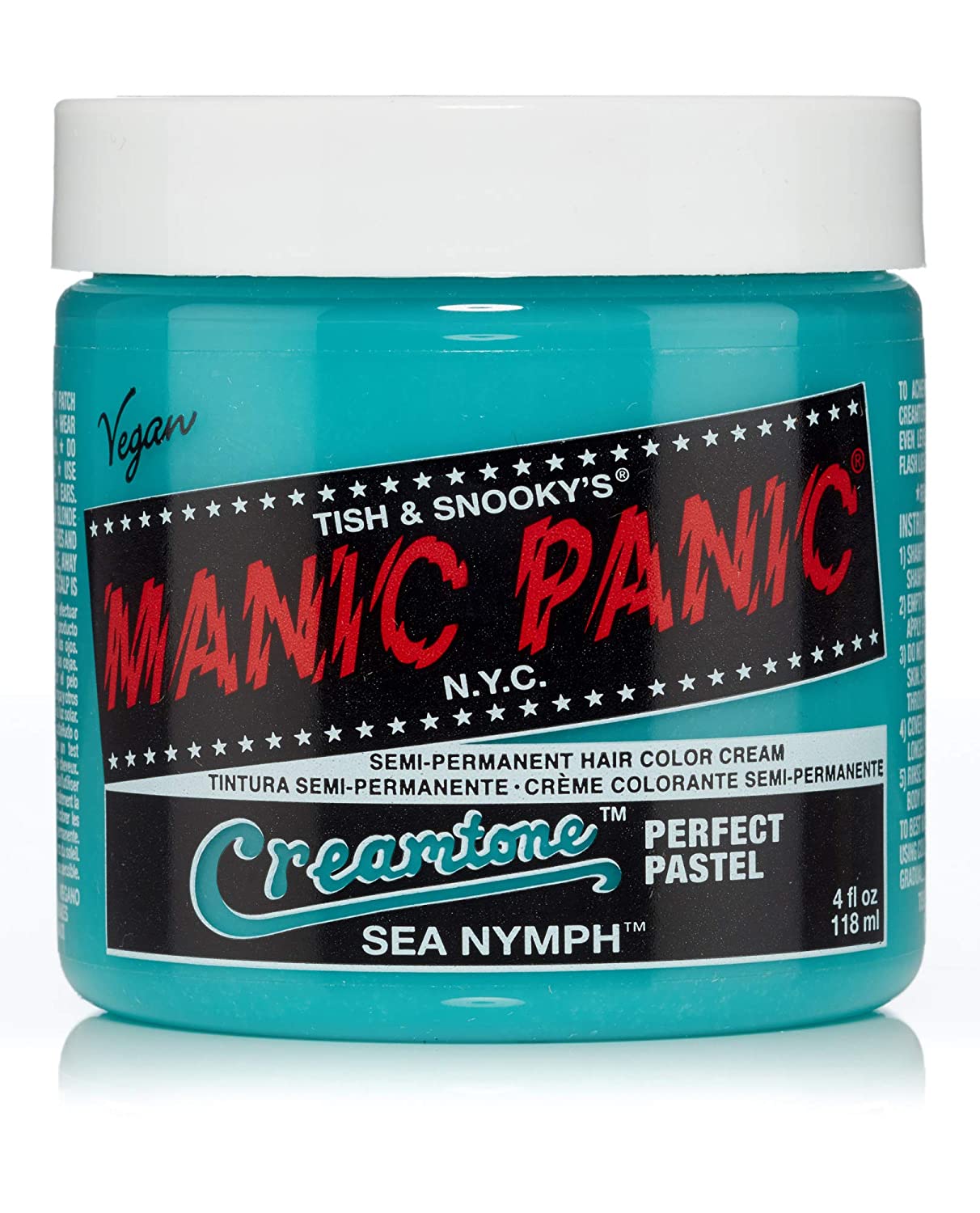 Most of us think the trend for fantasy hair colors is a new fashion, but there has always been a demand for rainbow colors, since the 1970's. And including the Punk era from the U.K. and in the U.S. the demand was very high at times. So Manic Panic is a very well established rainbow hair color company that's been servicing this market for about forty years. If you like romantic, soft colors, then Manic Panic's Creamtone line is full of pretty pastel colors that will liven up your hair color.
Creamtone Perfect Pastel @ amazon
Best At-Home Hair Color for Highlights
Superior Preference Glam Lights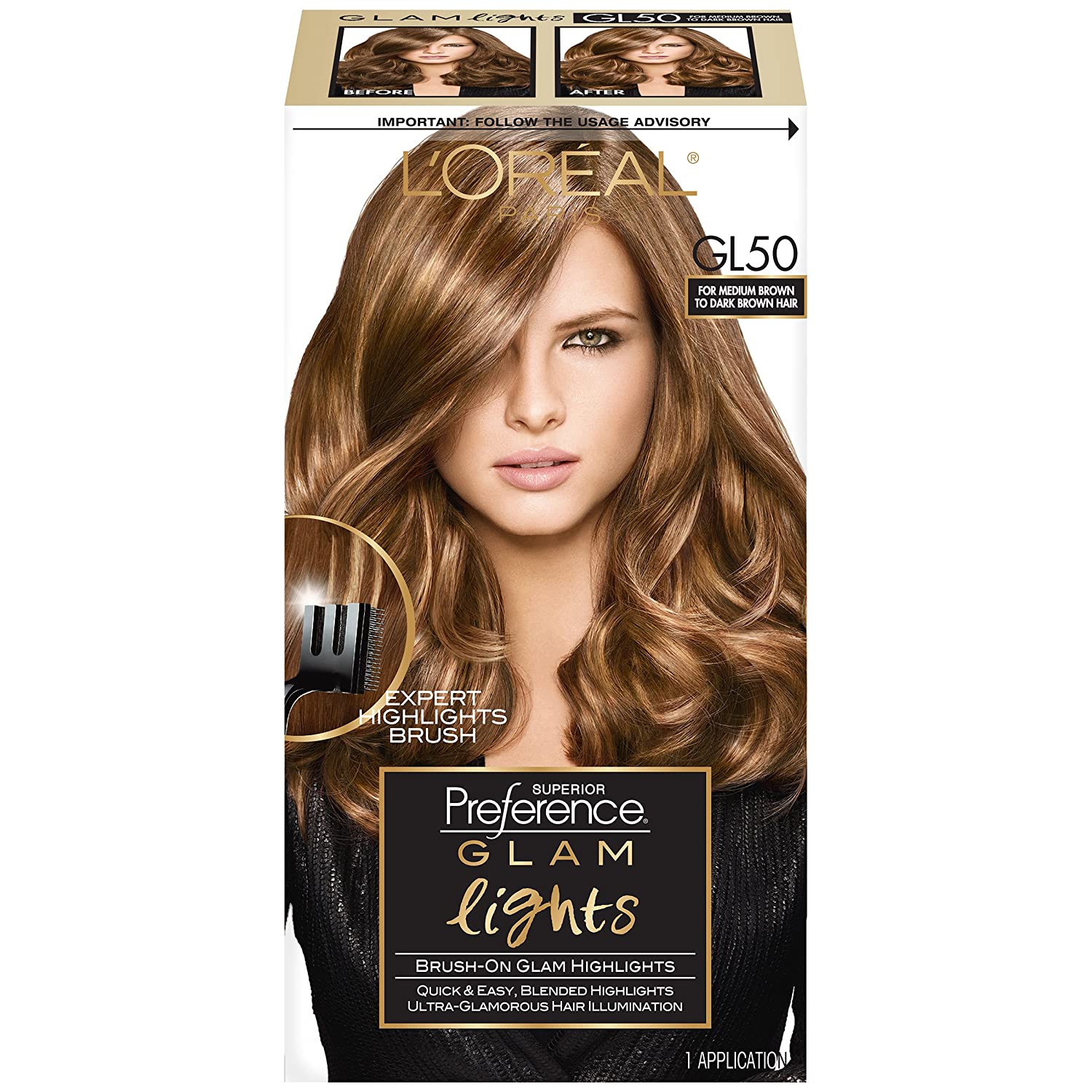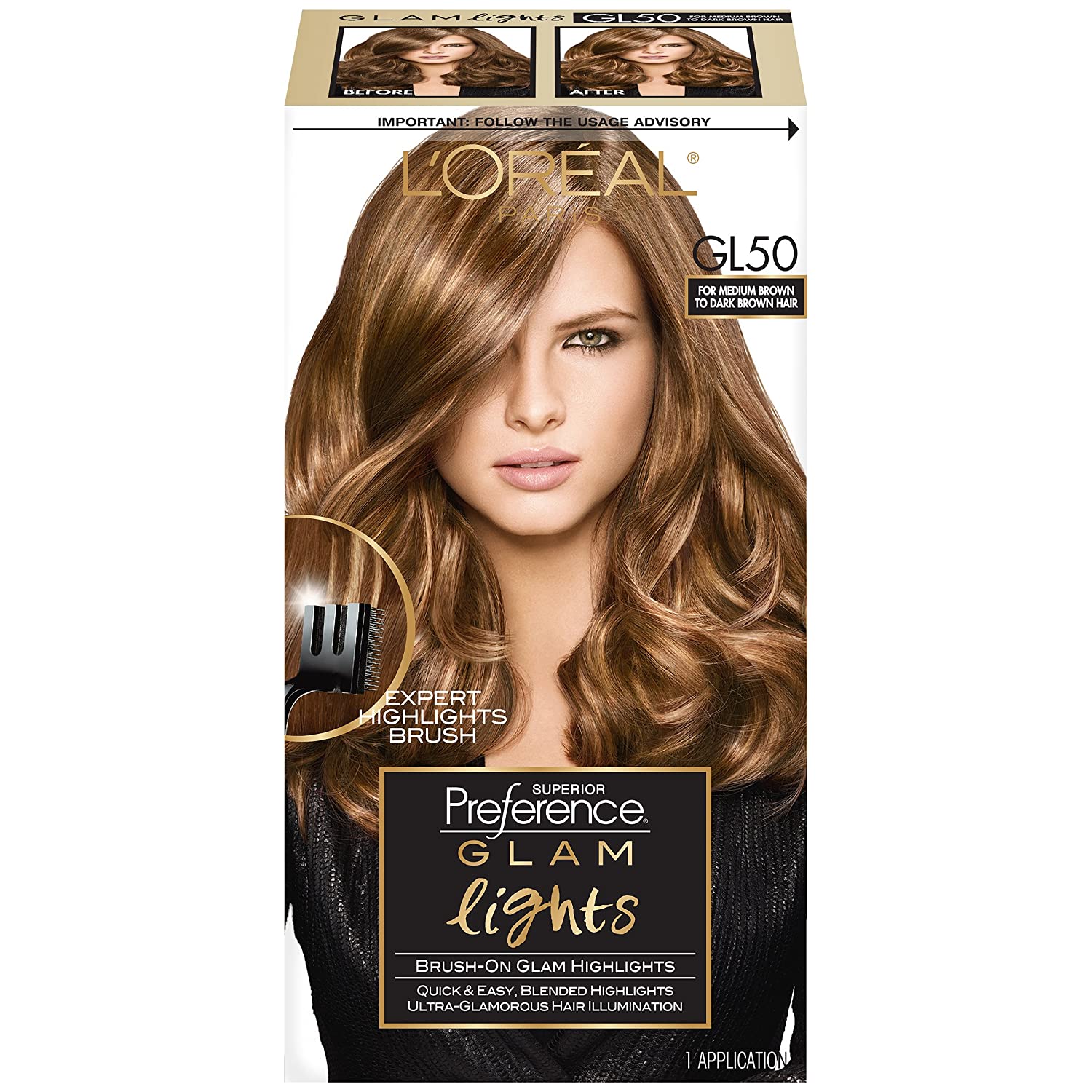 A lot of women are quite creative and manage to create super highlights on their own hair. You may need a friend's help to work on the back , but this clever, two-step method is definitely the best home highlighting kit. The box comes with a special highlighting brush, which you fill with the lightening liquid. Then you can easily brush the highlights into your hair from roots to ends. It's especially popular for adding lighter strands to hair that's naturally light or already has some highlighting.
L'Oréal Superior Preference Glam Lights @ Amazon
Best At-Home Hair Color Maintenance
Davines Alchemic Conditioner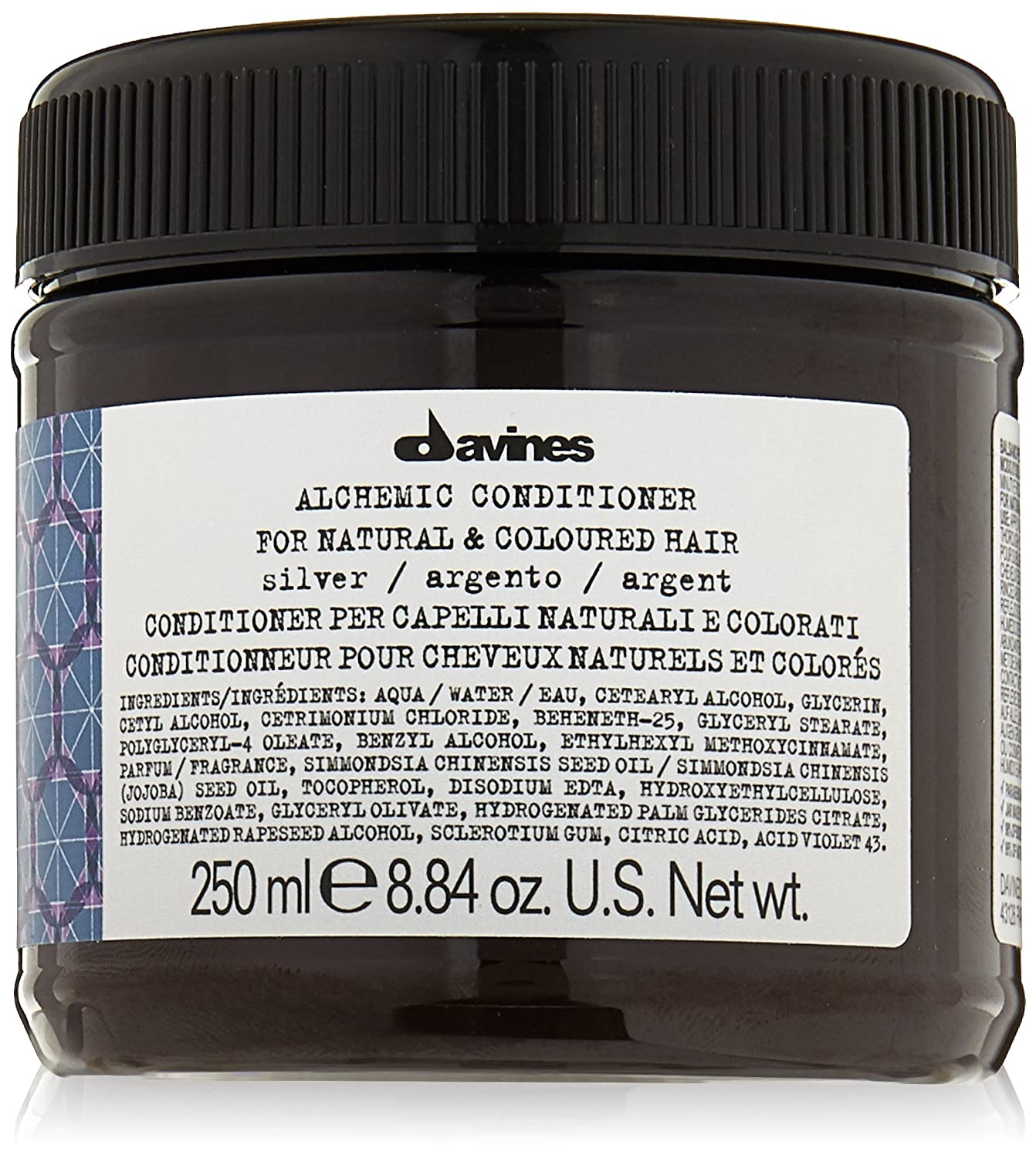 This is a tried and true five-minute hair-conditioning masque that's extremely popular with women who have salon color treatments. It also adds color stain to your hair to combat color-fade and keep your color looking fresh in between hair-dye treatments. It's not cheap, but many women find it cuts the cost of hair-dyeing by spreading out the time between expensive salon hair color appointments. And with six shades to choose from, it works well on most hair colors.
Davines Alchemic Conditioner@ amazon.com