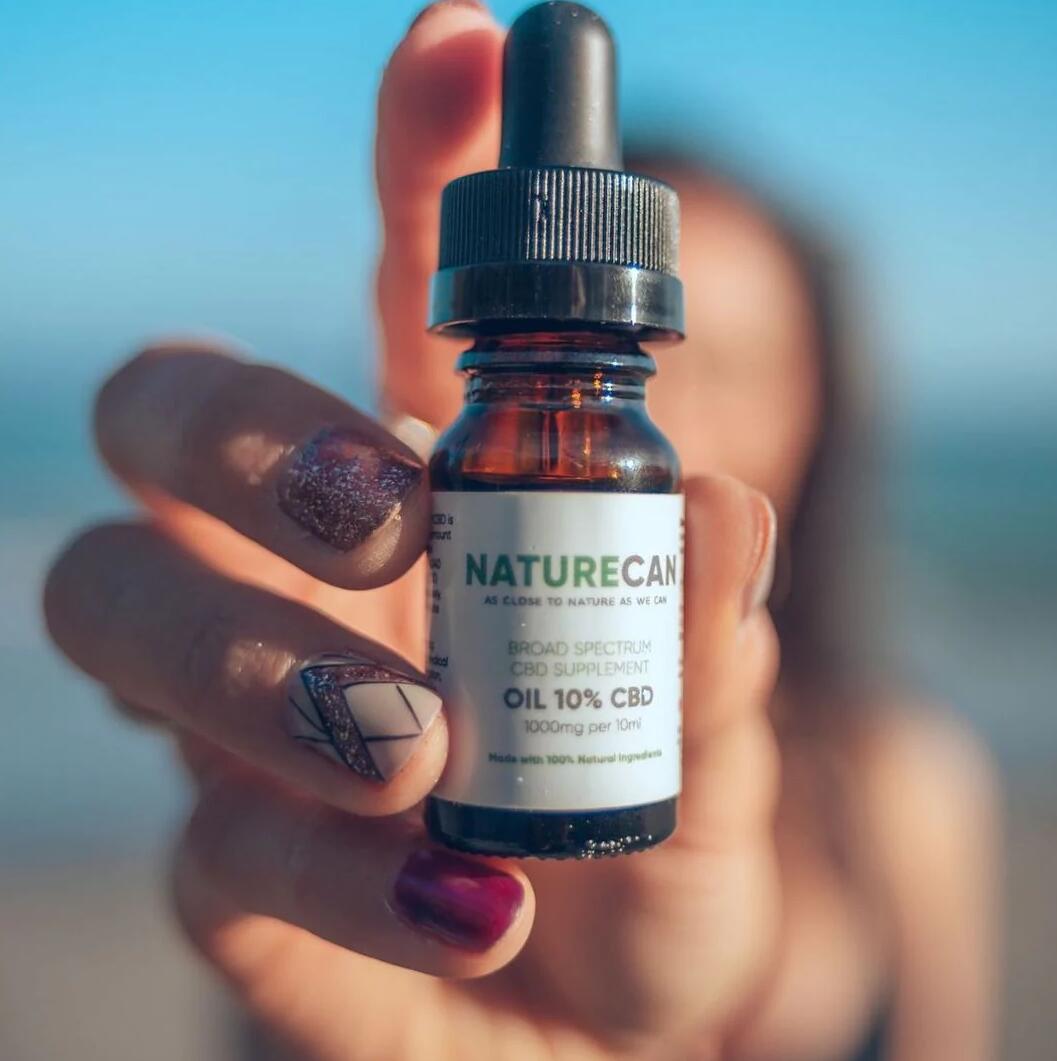 Cannabidiol, also known as CBD, is one of the hottest new ingredients in food and wellness. It used to be heavily associated with marijuana, but it's slowly making a new name for itself as an innovative, anxiety-inducing, and calming compound that enriches anything from vitamins to night creams.
But because there's a stigma that CBD is somehow related to getting high, a lot of people are put off by it. Some don't even give CBD a chance, which is quite understandable. It's difficult to get people to believe in the benefits of CBD when they're new to the space.
Companies like Naturecan help make CBD more accessible and fun to try out. They offer a variety of products, from tinctures to chocolate cookies. Interested in getting into the CBD craze? Read on to learn more about Naturecan and its unique bestsellers.
Overview of Naturecan
Naturecan is a company that harnesses the power of CBD in hemp and makes it more accessible and usable for everyone. CBD has been used for centuries to relax a stressful, anxious mind and even relieve pain and soreness issues. They want to share that gift with anyone who wants to try it out.
They believe in using only high-quality CBD to provide the health and wellness benefits you deserve. So, the cannabidiol Naturecan uses in its formulations is broad-spectrum and only extracted from hemp plants grown in the US.
When they extract the CBD from the plant, they make sure all unnatural substances are filtered out. This gives you only pure and potent CBD, which they guarantee has 0% THC (aka the part of marijuana that gets you high). Plus, all their products go through third-party testing in labs to ensure safety and quality.
The brand caters to CBD lovers who are already used to using oils but has something for everyone to, be it brownies and sandwich spreads for those with a sweet tooth or vitamin capsules for those more focused on their overall health.
New to CBD and not sure what to try out from Naturecan first? Here are six of their bestsellers that might pique your interest:
1. Naturecan 40% CBD Oil
Naturecan's CBD oils go as low as 0.5% for beginners, but if you're a CBD expert, you'll love this bestselling 40% one. This broad-spectrum CBD oil has absolutely no THC, so you get all the benefits of cannabidiol without the high.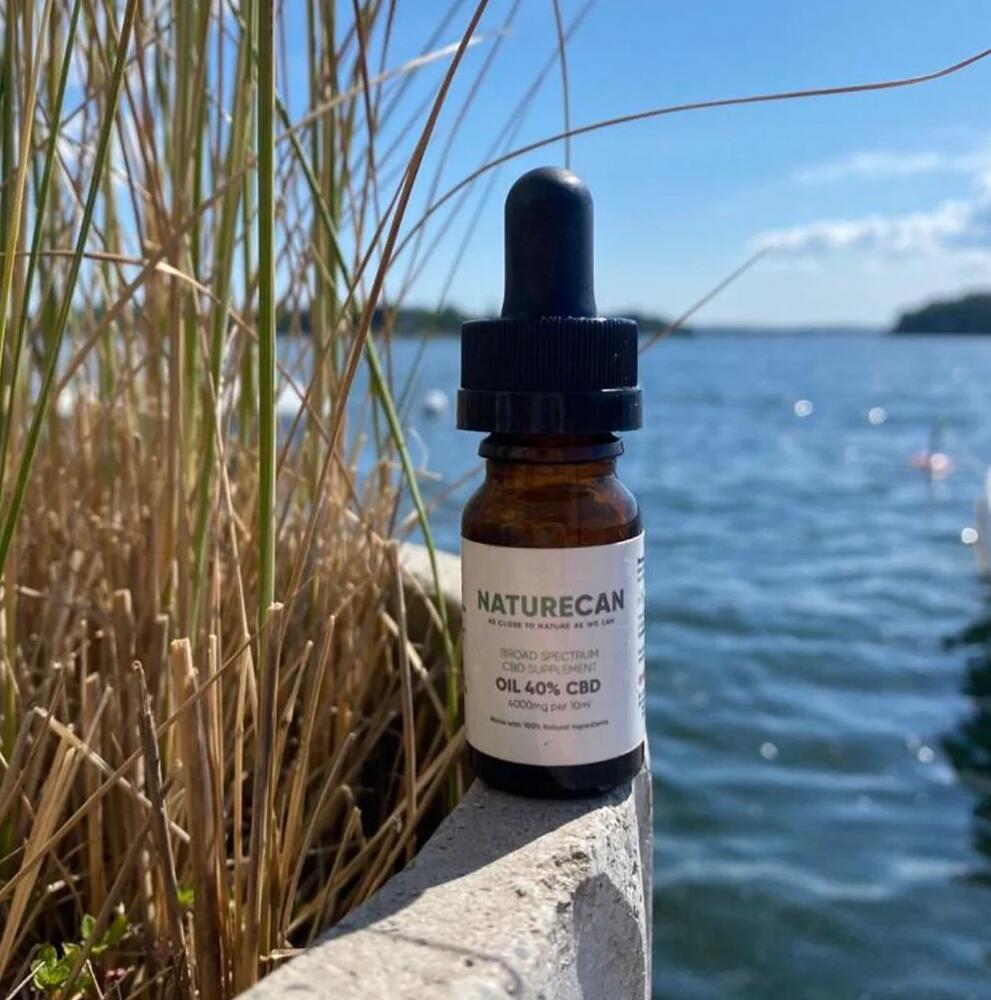 Unlike many oils in the market, this one tastes pleasant even if the concentration is very potent. This is because Naturecan uses a unique extraction process that filters out all the heavy metals and pesticides from the hemp plants.
This oil is awesome to take sublingually for days when you're feeling extra stressed and need to wind down.
2. Naturecan CBD Gummies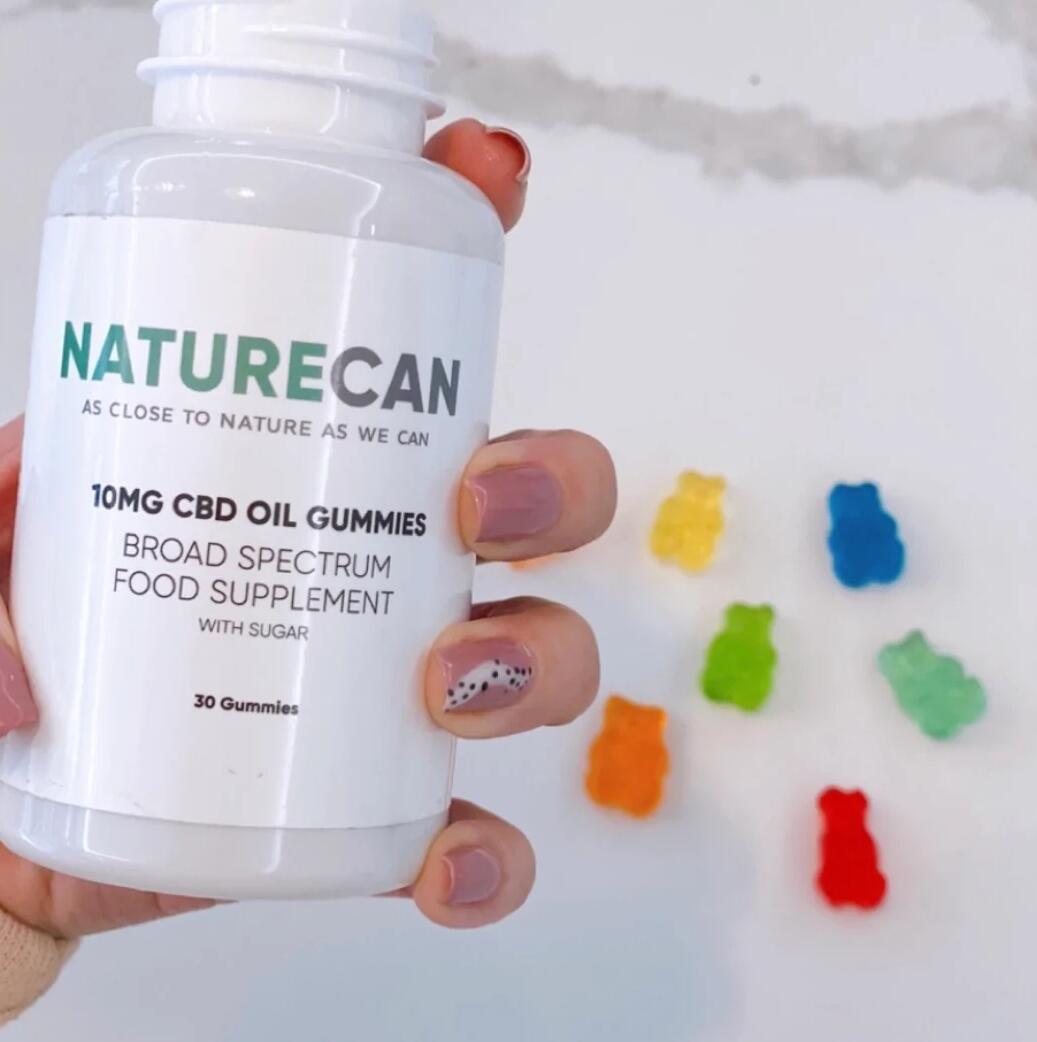 This sweet treat is terrific for anyone who wants to take a little bit of CBD each day without much thought. It's an easier way to get started with CBD if you're not ready for something as intense as putting a tincture directly in your mouth yet.
You can choose between tubs with 30, 60, 90, or 120 gummies, depending on your need. You can also select how strong you want your CBD to be per gummy, whether 10mg or 25mg.
3. Naturecan CBD Triple Nut Butter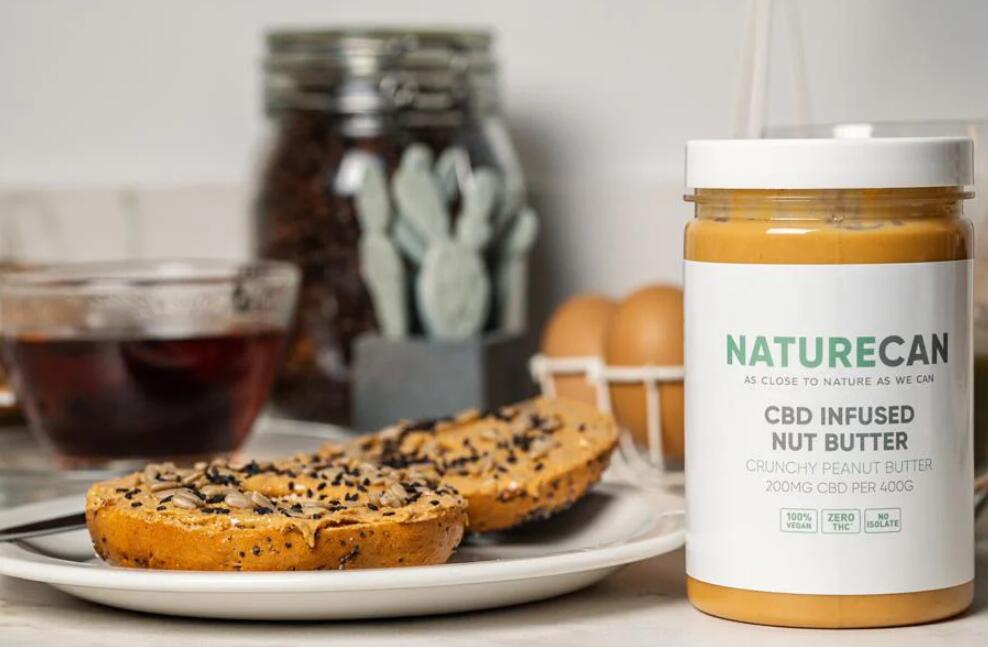 Spreading this nut butter all over your morning toast hits two birds with one stone. You get a bunch of protein and fiber because it contains almonds, peanuts, and cashews, and you get all the benefits of CBD as well. It's the perfect snack before you go on your morning jog or workout.
Like all Naturecan products, the CBD oil infused in this nut butter contains no THC whatsoever, so it's perfect for anyone of any age. Try it out to spice up your breakfast and experience the effects of CBD oil all at once.
4. Naturecan CBD Cookies (Box of 12)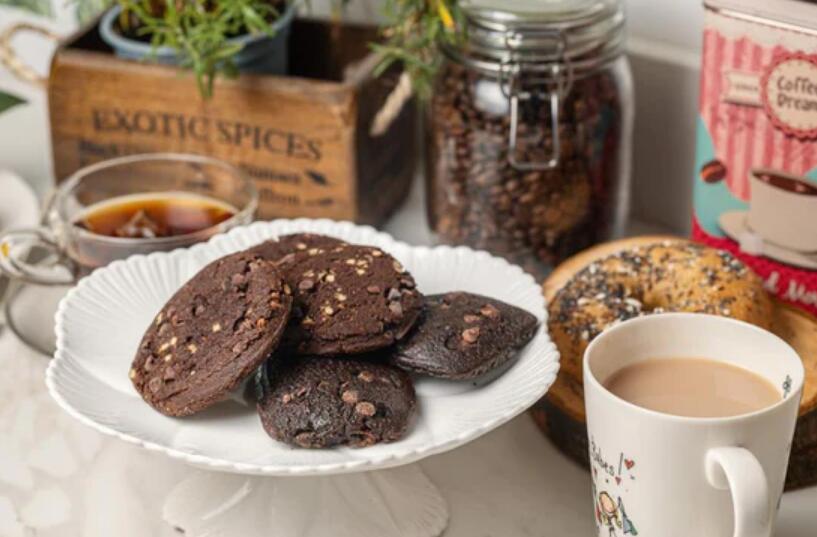 For those with an avid sweet tooth, you might like these cookies the best. These protein-packed, on-the-go snacks are perfect if you're a busy bee that needs extra energy to do errands but only has time for a quick meal.
Each cookie contains 25mg of CBD, and Naturecan recommends only one cookie per day. If you eat more than one in a span of 24 hours, you run the risk of laxative effects.
There are 12 cookies in each box. You can choose between double chocolate and chocolate orange flavors, depending on what you're craving more.
5. Naturecan CBD Arnica Cream with Witch Hazel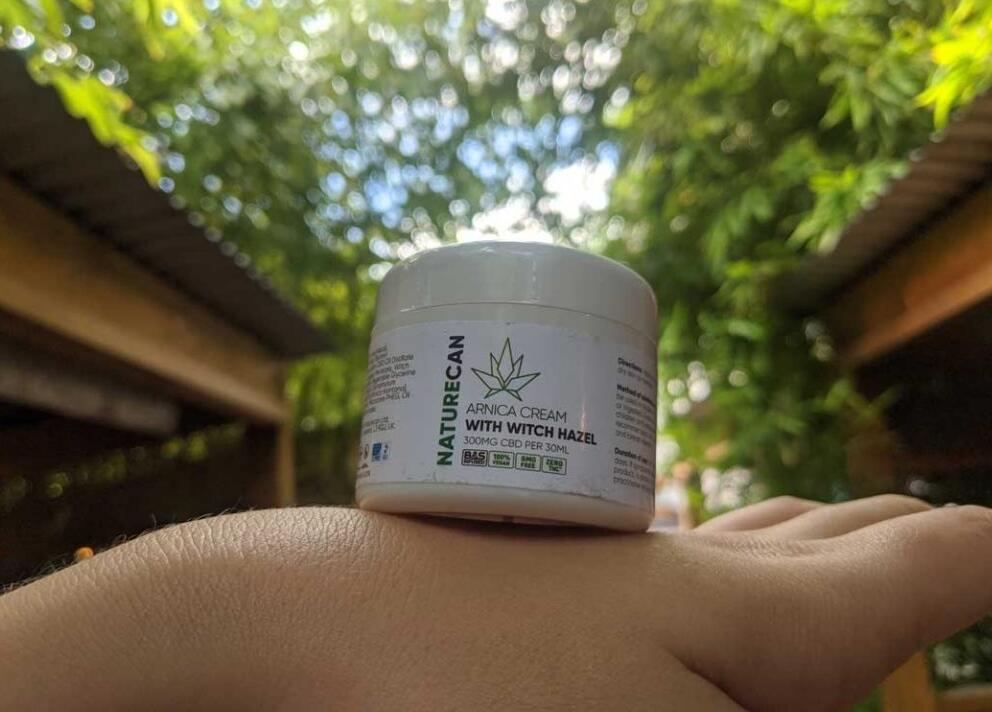 Aside from food, CBD has also been a trend in skincare and balms. It has anti-inflammatory properties that can calm down irritated, sensitive skin, so it's a must for those suffering from acne or conditions like eczema and rosacea. It can also soothe muscle pain in balms like these.
This 100ml tub of cream is infused with 1000mg of CBD oil, so it's perfect to slather all over your skin when it needs a bit of extra soothing. It also contains witch hazel and wintergreen oil to relax your body and minimize pain even more.
All you have to do is apply and massage it into your muscles when they're feeling sore or have a couple of flare-ups, and CBD will do the trick calming it down.
6. Naturecan CBD Massage Oil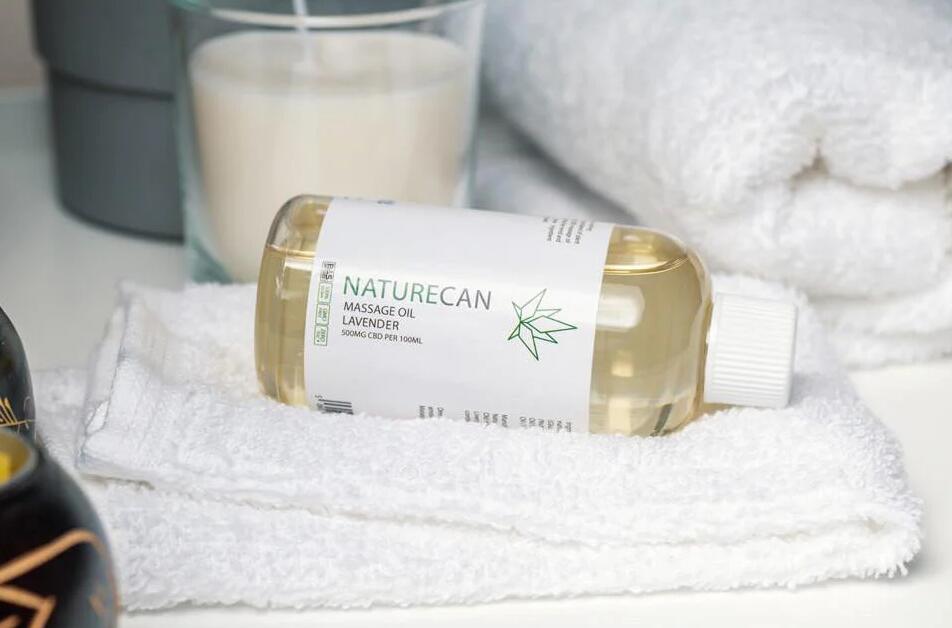 Lastly, we have this lavender massage oil. It's infused with CBD so that you can pamper yourself as if you were in a spa, and reap all the calming, relaxing benefits of cannabidiol. It's a great way to relieve muscle tension at the end of the day, whether it's for a scalp massage or all over the body.
Aside from CBD, it also has a blend of botanical oils. It has almond oil, wheat germ, and lavender—all of which are known to be nourishing to the skin.
You can choose between 100ml and 250ml bottles of this oil.
What customer reviews think of Naturecan
What people say about Naturecan seems to rely heavily on whether or not they've used CBD before. Those who love CBD go for the oils, while those who are just starting to venture out into CBD tend to go for the gummies and foods. Regardless, a good chunk of Naturecan customers loves their products.
EMJAY Styles is a YouTuber who has used CBD in the past, so she went for the tincture oil. "I might use solely this or use it in combo with some of the food on days when I feel particularly anxious," she said, explaining how she uses it sublingually or as an add-on to meals.
She also praises Naturecan for having a range of CBD levels for their oils. "It's great that they've got variations in concentrations," she said. "Some people just want a few drops to take the edge off, [some] really need…something a bit stronger."
Meanwhile, content creator Cristine Rigaud went for the lavender massage oil and absolutely loved it. She likes to massage it into her sore muscles after a long week of work. "I actually really love the effect. It's very soothing. I love the smell—it's very relaxing," she says, pointing out that lavender is one of her most-loved scents.
FAQs
Where is Naturecan based?
Naturecan has roots in Ireland but has since extended throughout the continent and in over 20 countries worldwide to cater to a global audience. The hemp used for extracting CBD is grown in the USA.
How do I take Naturecan's CBD oil?
The most common way to take the CBD oil tincture is sublingually. That means putting a few drops under your tongue. This allows the CBD to enter your bloodstream faster, so you can reap the benefits as soon as possible.
Is CBD legal?
Yes, in most states and areas, CBD is legal. This is because it has little to no THC, the compound that gets you high and is the reason why marijuana is illegal in many cities and countries.
Can I bring CBD with me when traveling?
Try checking out the government websites of the country you want to travel to before packing your favorite Naturecan CBD products in your luggage. If they allow CBD oils and products, then you're good to go.
Is Naturecan worth it?
The price tag on most Naturecan products isn't that steep, so the value for money is excellent when shopping at their website. It's so worth the try if you want to experience the healing and calming effects of CBD for the first time.
One reason why it's a worthy brand to go shopping at is you can pick from dozens of CBD forms, depending on what you're comfortable with. You can go for tinctures and vitamins if you want to go the more serious route, or cookies and nut butters if you want to infuse CBD in fun snacks.
So if you've been curious about CBD and what it can do for you, consider this a sign to try it out. Any of Naturecan's products listed above is sure to get you hyped up about this much-loved ingredient.